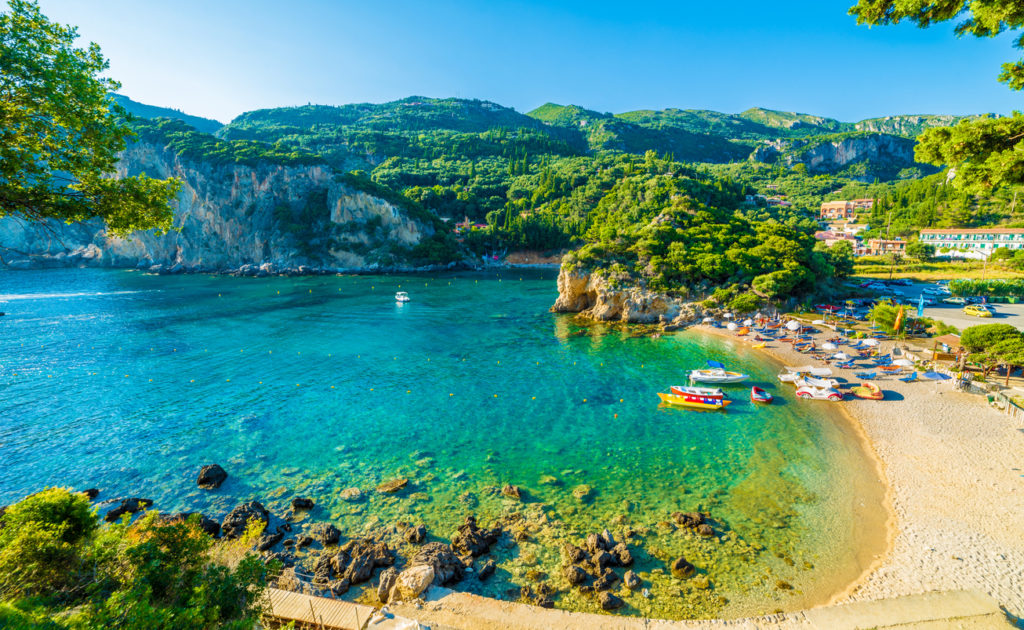 Best Beach Holidays
So you are looking for the Best Beach Holidays in Europe? Home to some of the most beautiful beaches in the world, Europe attracts sun worshippers with crystalline waters, Blue Flag beaches, and an abundance of water activities. With powdery white beaches and exotic vibes as alluring as the ones in Saint Lucia, Belize, or Seychelles.
Europe boasts spectacular ribbons of sand guarded by rugged cliffs and ancient castles. A superb blend of fun summer activities and fascinating history tales, the summer resorts in Europe promise relaxing and entertaining beach vacations. Add to this amazing flavors and local cuisines, a plethora of festivals and summer events, and luxury resorts, and you'll understand why all Europeans are so lucky to be just a couple of hours away from a beach destination.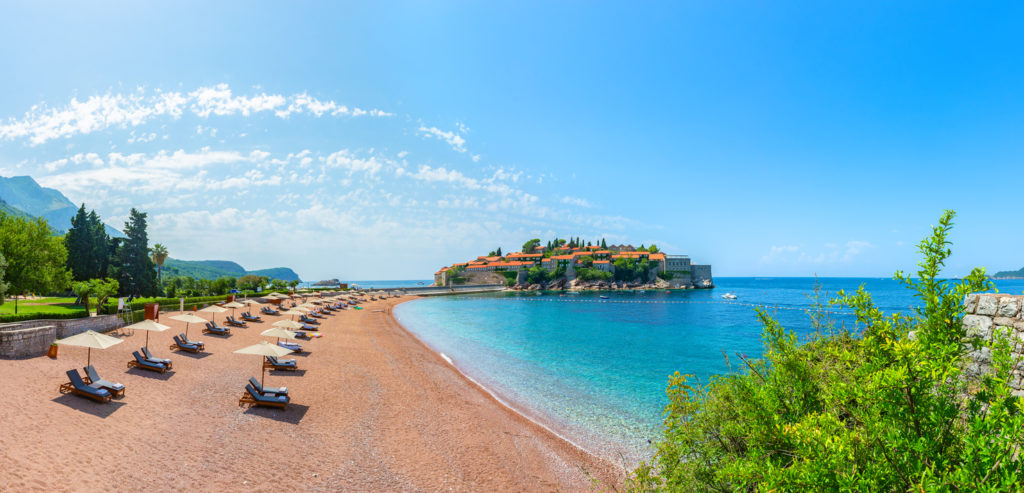 St. Nicholas Island, Montenegro
Montenegro is becoming more and more popular among European sunbathers due to its fabulous beaches and affordable services. While the tourist crowds flock to the Budva Riviera and its fantastic Sveti Stefan and Mongren ribbons of sand, St. Nicholas Island is chilling carelessly in Budva, away from all the summer frenzy. The island has breathtaking beaches, clear waters, and can be easily reached from Budva, Tivat, and even Dubrovnik, in Croatia.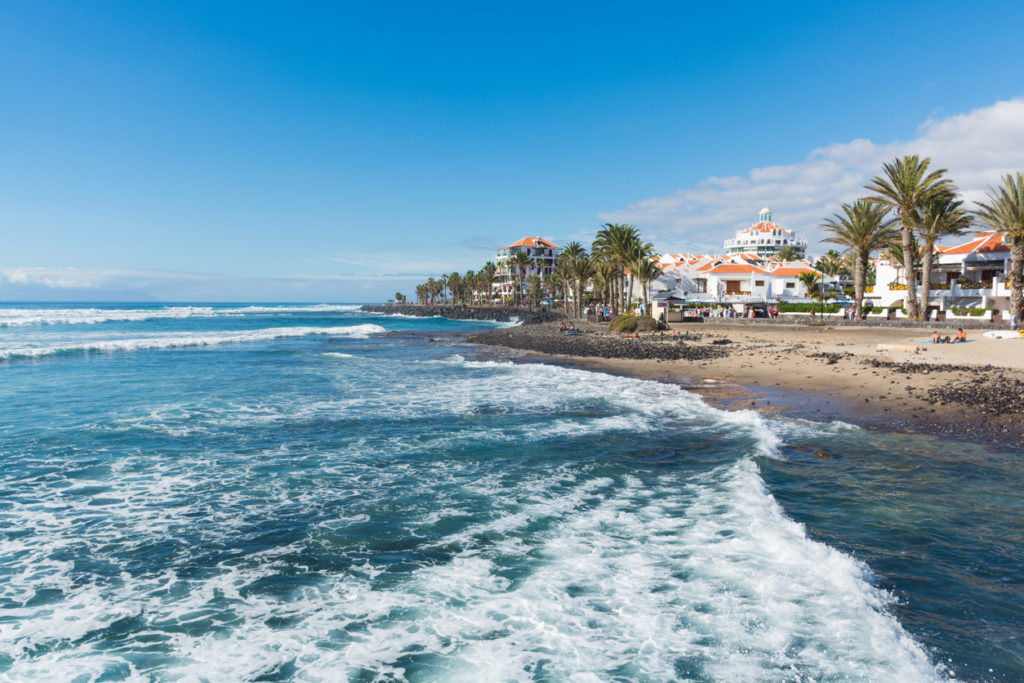 Playa de las Americas, Tenerife
One of the most fabulous beaches in Europe, Playa de las Americas in Tenerife brings out the party animal in you. The island's party capital, this superb strip of soft golden sand has everything you need for glorious days in the sun and sleepless nights.
Dotted with plenty of bars and nightclubs, and home to elegant resorts, this destination is the best choice for active tourists. Water sports vary from jet-skiing and windsurfing to scuba diving and whale watching. However, surfing reigns supreme above all water experiences, with spectacular waves tempting surfers to test their limits and break their records.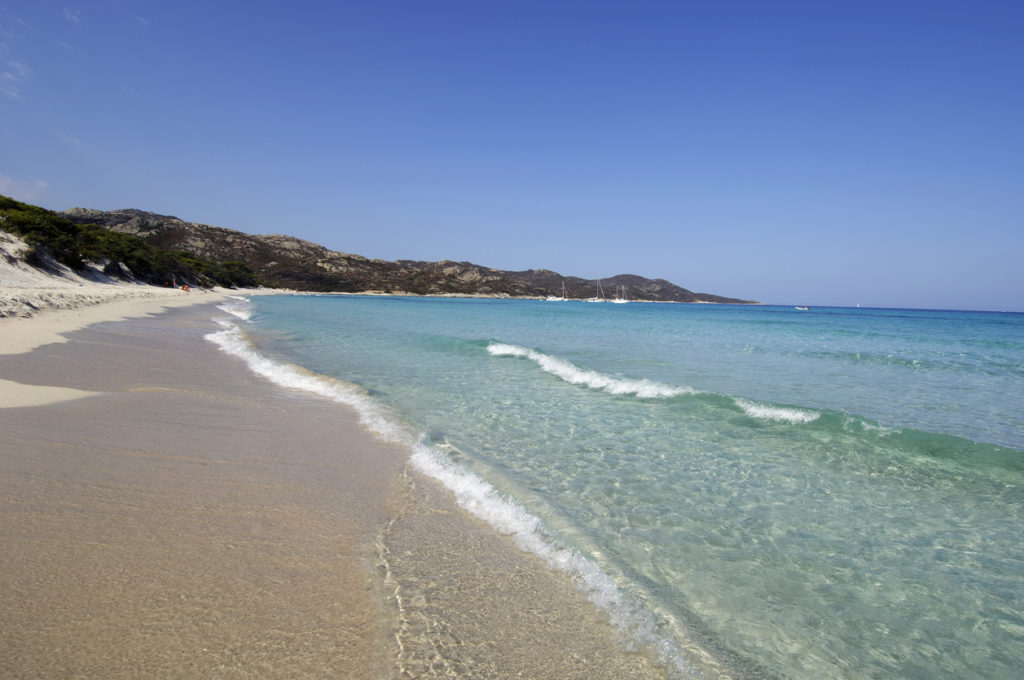 Saleccia Beach, Corsica
Away from the glamour and extravagance of the French Riviera, Corsica boasts some of the most beautiful beaches in France. Saleccia mesmerizes visitors with its fine white sand and turquoise Mediterranean waters, and its out-of-this-world tranquility. Less accessible than many of the beaches in Corsica, Saleccia managed to keep its raw beauty intact and unveils itself only to those brave enough to face the challenging roads from the village of Casta to the beach.
Praia da Falésia, Algarve
The Algarve is Portugal's most famous beach destination, a fabulous region blessed with fantastic beaches and dramatic scenery. Praia da Falésia is remarkable due to its apparently infinite beach, modern amenities, and numerous beachside bars and seafood restaurants. Framed by white sand lilies and proud red cliffs, the beach is a great destination for both sunbathing and learning how to surf.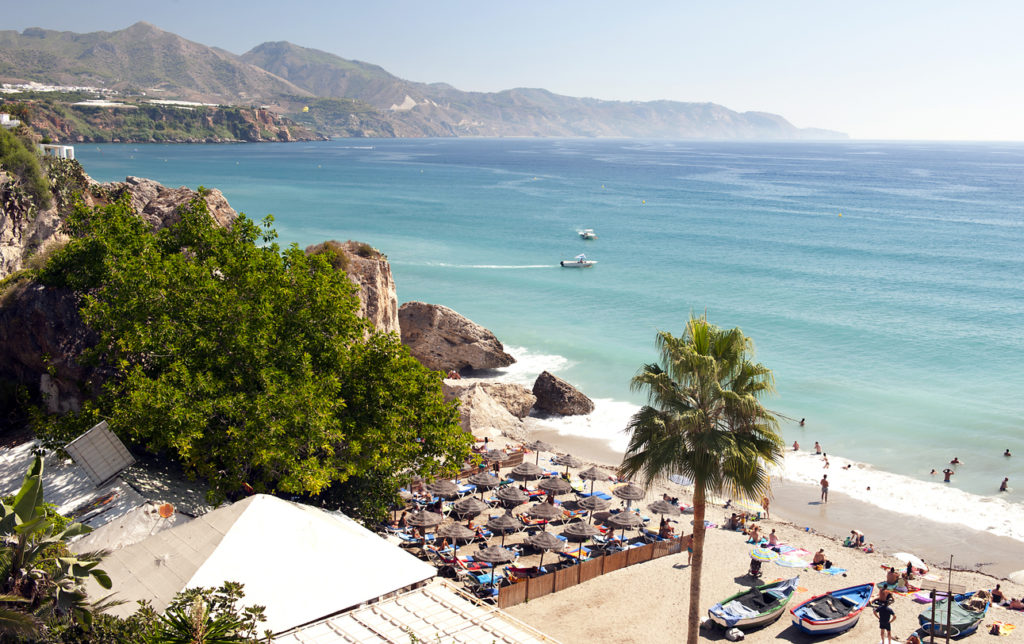 Costa del Sol, Spain
Not as popular as Costa Brava, Costa del Sol is a destination for sunbathers who want to spend quiet summer holidays with their family or couples looking for tranquillity and beautiful scenery. With 325 sunny days per year and more than 125 beaches, Costa del Sol charms visitors with chic resorts, Blue Flag beaches, and a variety of summer activities.
The jewels in Costa del Sol's crown are Nerja, Benalmadena and Marbella, popular summer destinations, home to flawless beaches and a plethora of summer events.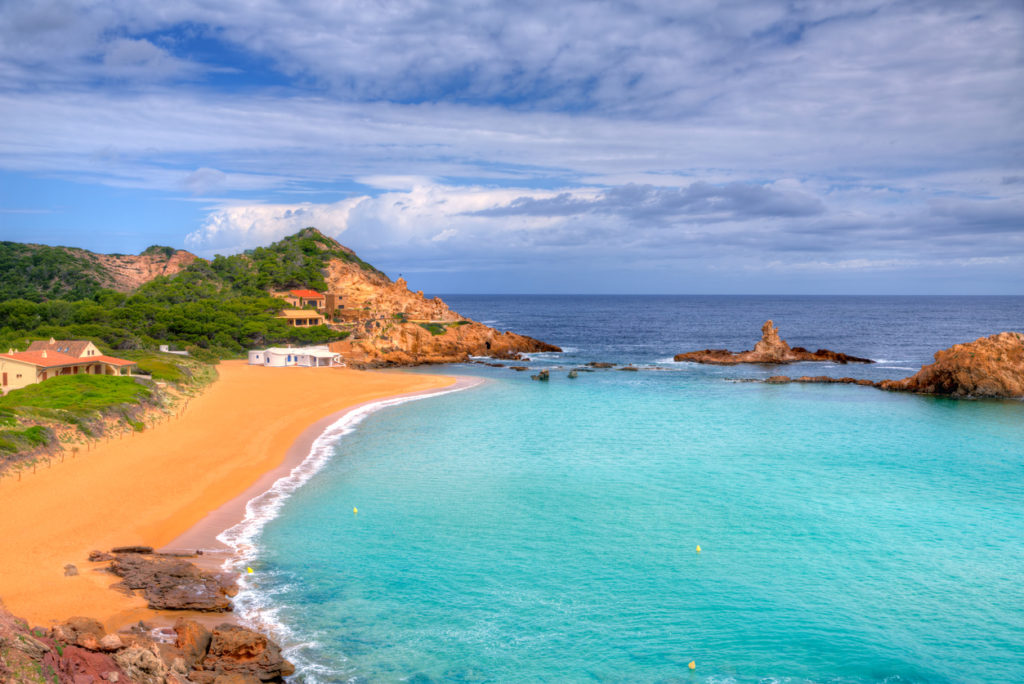 Cala Pregonda, Menorca
Let's stay a little more in Spain to discover more fabulous beaches such as Cala Pregunda, a little corner of paradise situated in Menorca, one of the four islands that create the Balearic archipelago.
A serene cove caressed by azure waters and dressed in golden sand, this scenic bay is an idyllic setting for a summer vacation spent away from it all. There's not much to do in Cala Pregonda, but you'll experience superb diving experiences and the joy of being lazy on a surreal ribbon of soft sand.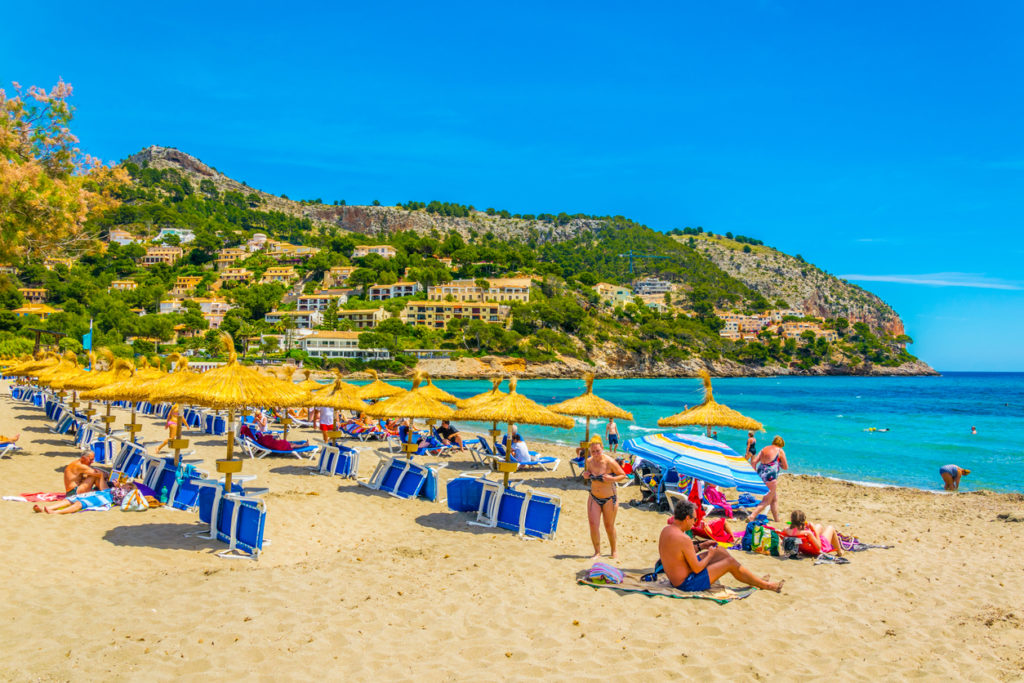 Canyamel and Sa Coma, Spain
An escape destination away from the cold winter months, Mallorca has over 260 beaches and temperatures that create the illusion of an endless summer. While most tourists choose to spend their summer vacation in popular summer resorts like Palma and Port de Pollensa, those searching for a quiet summer resort with picturesque scenery and crystal clear waters choose Canyamel or Sa Coma as their base for exploring the island.
While Canyamel is a tranquil oasis of relaxation, Sa Coma dazzles visitors with modern resorts and a more alert pace inviting water sports enthusiasts to dive or windsurf.
Bays of Cornwall
Britain has some of the Best Beach Holidays available if you can get the weather! The picturesque and poetical Cornwall is home to superb beaches and intriguing little coves. While it may not be exotic, the scenery is breathtaking. An inspiration for artists, Cornwall dazzles visitors with destinations like the stunning Porthcurno Cove, Prussia Cove, and St. Ives.
Summer doesn't last long in Cornwall but the views are always spectacular, regardless of the season. Choose to leave behind the tourists crowds this summer and experience serenity on the soft sand of Cornwall's beaches, secret gems framed by majestic granite cliffs and historical villages.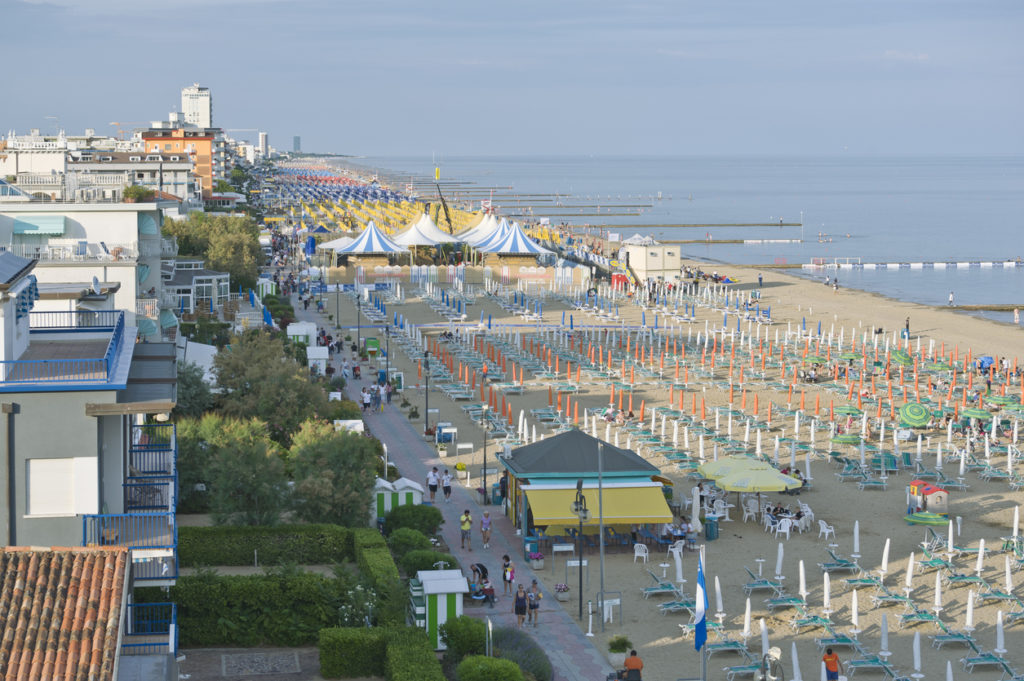 Lido di Jesolo and Rimini
Once some of the most glamorous summer resorts in Italy, Lido di Jesolo and Rimini may have lost their past glory but they have kept their elegance and impeccable beaches. Affordable and modern, the resorts of Lido di Jesolo and Rimini prove that you don't have to spend a fortune to enjoy a lovely summer vacation on the Italian Riviera. While Lido di Jesolo gravitates around its family-friendly beaches and summer tourism, Rimini boasts a vibrant nightlife scene and is a popular summer destination for Italians.
If you found this article interesting you might also like to look at Best Beach Destinations website.