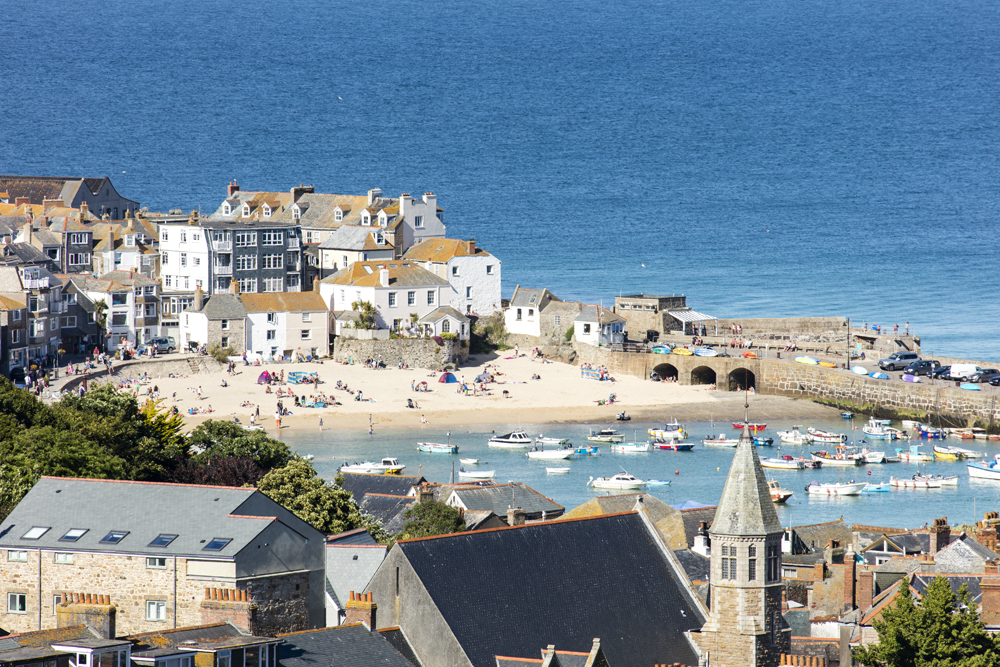 There are many reasons why people come to St. Ives. Virginia Wolf came here to find inspiration for her novels, James McNeill Whistler came to paint the town's breathtaking landscapes, while I went to St. Ives because I fell in love with one photo on the internet. It only took one glance and I knew I just have to visit this corner of paradise.
The photo had as background whitewashed cottages that framed a sandy beach and a fishing harbor, dotted with colorful fishing boats. I've never seen a town alike, so I decided it's worthy of my full and undivided attention.
A British town with a Mediterranean ambiance
I arrived here on a beautiful autumn day. I did my research beforehand and found out that summer is the peak season in Cornwall. So, autumn was the best choice for me, since I wanted to stay away from tourist crowds and high prices. It was a wise call because St. Ives unveiled a serene beauty that I probably would have never encountered in summer, when tourists roam the realm like ants in search for food.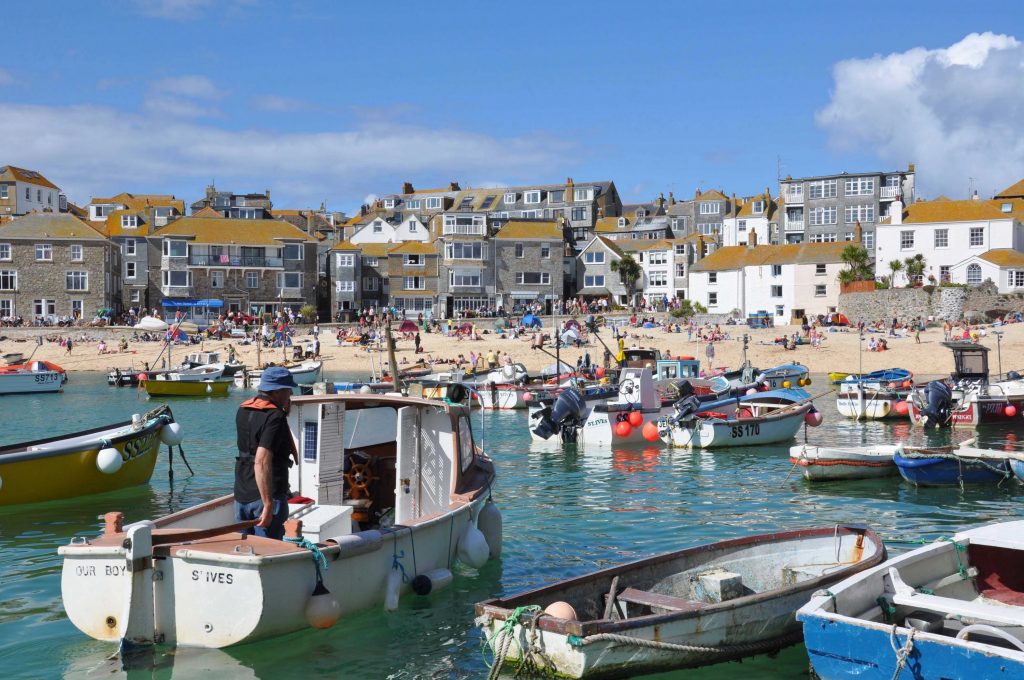 I preferred to arrive in St. Ives by train from St. Erth. The ride was absolutely spectacular, one of the most picturesque train rides I have ever been on. The colorful fishing boats appeared nonchalantly at my window, and they kept on coming as the train snaked around the beautiful bays of Cornwall.
At first, I had the impression I was in a Mediterranean town. The weather, the sea, the relaxed people, everything reminded me about coastal towns in the Mediterranean. However, the Victorian villas and slate-hung cottages immediately reminded me that I was in a far west corner of Britain.
St. Ives is above all a beach destination and haven for artists. It houses an important artistic community that doesn't allow the town to ever be deserted. Once you get to explore St. Ives, you immediately notice its artistic vibe and many, many art galleries. The cherry on top of its artistic side is undoubtedly the Tate Gallery, inaugurated in 1993. The gallery has hundreds of masterpieces created by the St. Ives School, founded in the 1800s.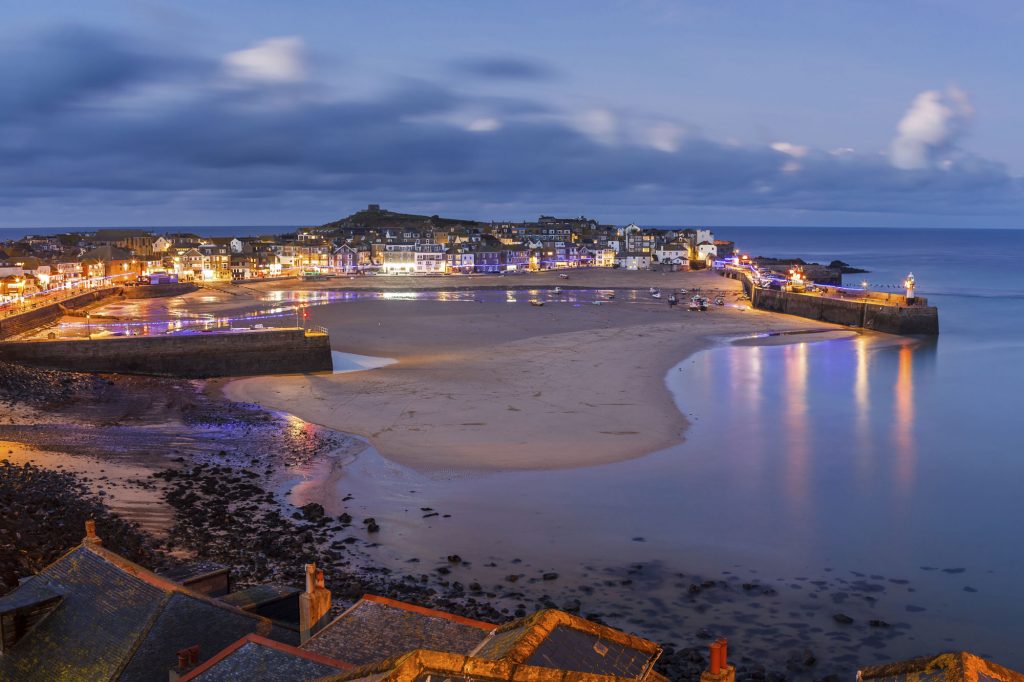 If you're into sculptures, the Barbara Hepworth Museum and Sculpture Garden, will definitely satisfy your appetite for this form of art. This museum will pleasantly surprise you with sensual sculptures exhibited along pathways that hide in the shade of shrubs and trees. I really enjoyed my walk in this beautiful garden, even though I know nothing about sculpture.
A beach destination with plenty of surfing going on
I have to admit that I didn't come to St. Ives for its artistic heritage, although it was a true joy to visit its art galleries and museums. I came here for its superb, white sand beaches that are always welcoming, no matter the season. I particularly loved the Porthmeor beach, situated in the northern region of St. Ives, because it offered me a mesmerizing sunset, the sun elegantly diving into the waves of the sea. After I admired this unbelievable beautiful sunset, I stopped for a while at the Porthmeor beach café and pampered my taste buds with quirky kind of tapas, enriched with a British flavor.
Porthmeor Beach is also a favorite of local surfers! It seems that it's always a good time to surf here, especially since new, super wetsuits have been invented and act just like second skin, protecting surfers from low temperatures.
During my adventure in St. Ives, I also discovered the serene Porthgwidden Beach that hides beneath the Island promontory, as well as the beautiful, family-friendly Porthminster Beach, from where I spotted the Godrey Lighthouse, a muse for Virginia Wolf's novel To the Lighthouse.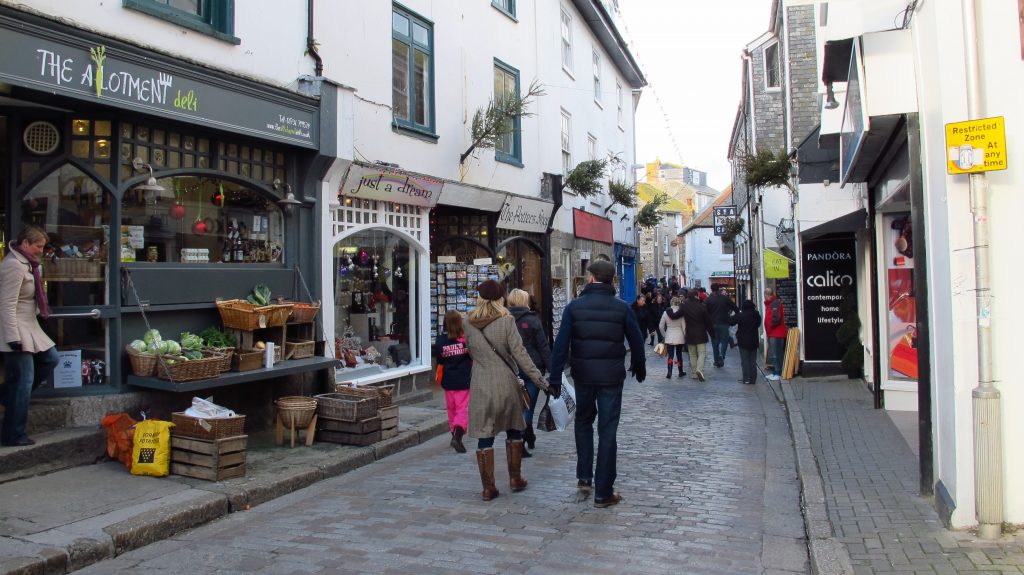 A charming old town with a stunning coastal footpath
"Downlong", the beating heart of St. Ives Old Town, is incredibly enchanting. A maze of cottages and cobbled streets, which hides behind the Sloop Inn on the Warf and Harbour beach, the old St. Ives is like a time machine that takes you back when St. Ives was a picturesque fishermen village, undisturbed by outsiders. During my walk along Fore Street, the main shopping street in St. Ives, I discovered St. Ives Bakery, one of the best bakeries in Britain. I definitely recommend trying the traditional Cornish pasty there – any type of pasty will do! When the sun sets, both locals and tourists gathers on the waterfront, smiling and enjoying the beauty that surrounds them.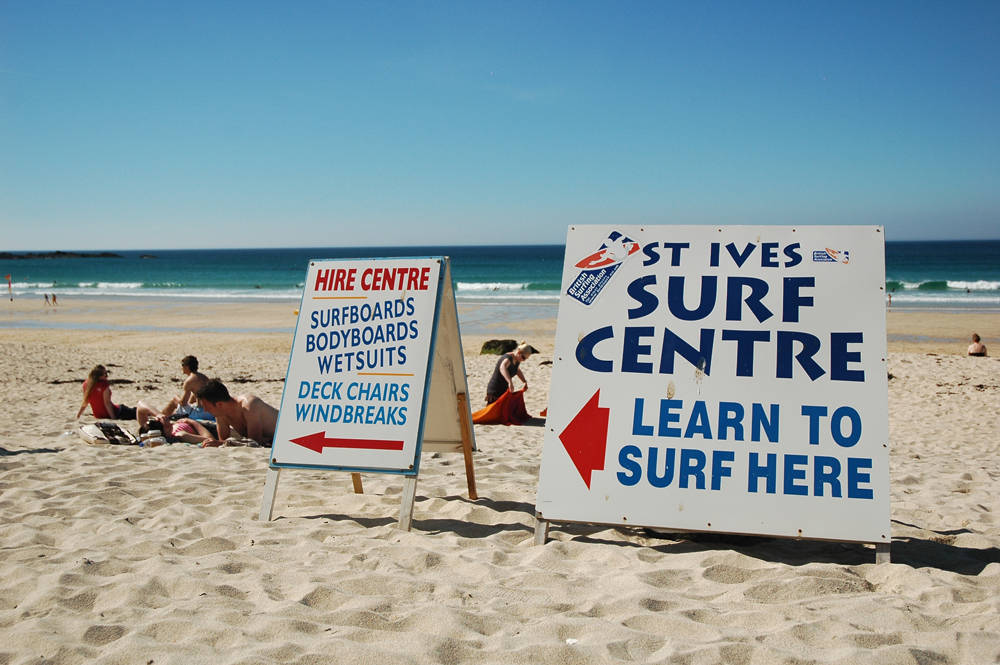 One day of my journey in St. Ives was dedicated to a long walk along the coast. It was a marvelous, fulfilling experience that invited me to day-dream and cherish the Cornish coast. It's true I had to do scramble over quite a few boulders (all part of the local charm) on my way to Zennor Head, but the scenery captured along the way was absolutely worthy of my three-hour effort. At the end of my walk/hike, I rewarded myself with a delicious ice cream from Willy Wallers, thus compensating all the lost calories. One piece of advice though: if you plan to eat your ice cream (or pasty) while sitting on the Harbor beach or enjoying a walk along the quays, shield your ice cream because seagulls love it too!
An inspiring and quaint British town, St. Ives is more beautiful in reality than in any photo you might see on the internet (even the Photoshoped ones!). That's why, the only way you can really discover its charm and beauty is by exploring its streets, beaches and art galleries. Situated on an unspoiled coastline, where many estates are passed on from generation to generation, so they can be guarded from hungry developers and mass tourism, St. Ives is indeed the jewel of Cornwall.