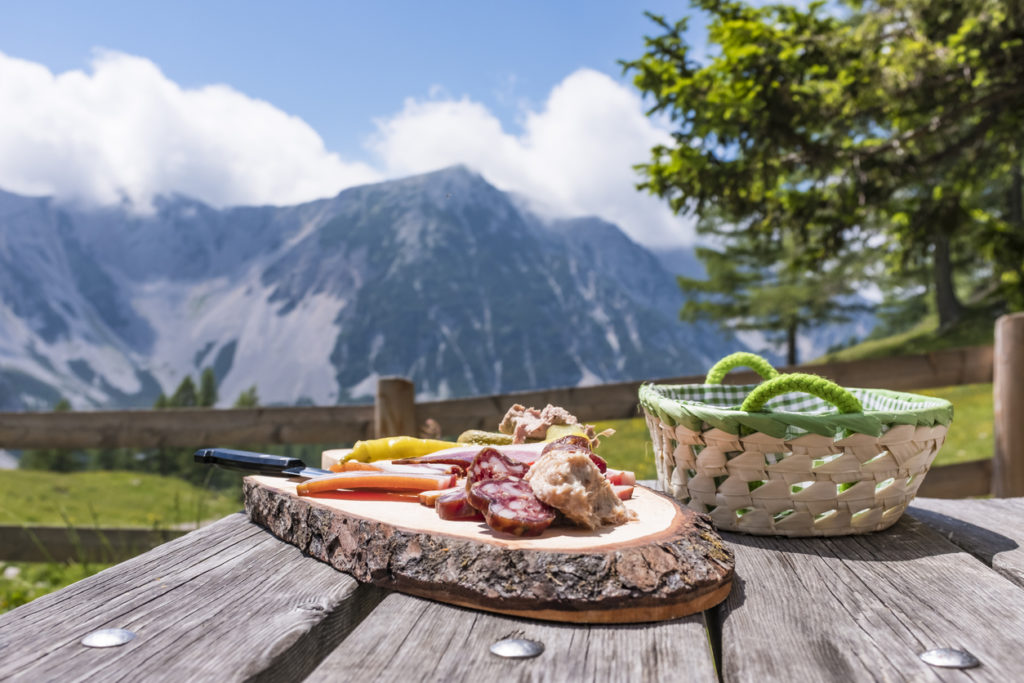 Try authentic Slovenian cuisine and discover Slovenia through its abundance of flavors and culinary traditions. Slovenia may be a small country, but its culinary diversity is outstanding. The aromas, textures, and recipes gravitate around its seven regions, each with its own personality and traditional food. Add to this the many influences received from the cuisines of its neighbors, countries like Austria, Italy, Croatia, and Hungary, and you can only imagine the rainbow of flavors that await in the Slovenian kitchens.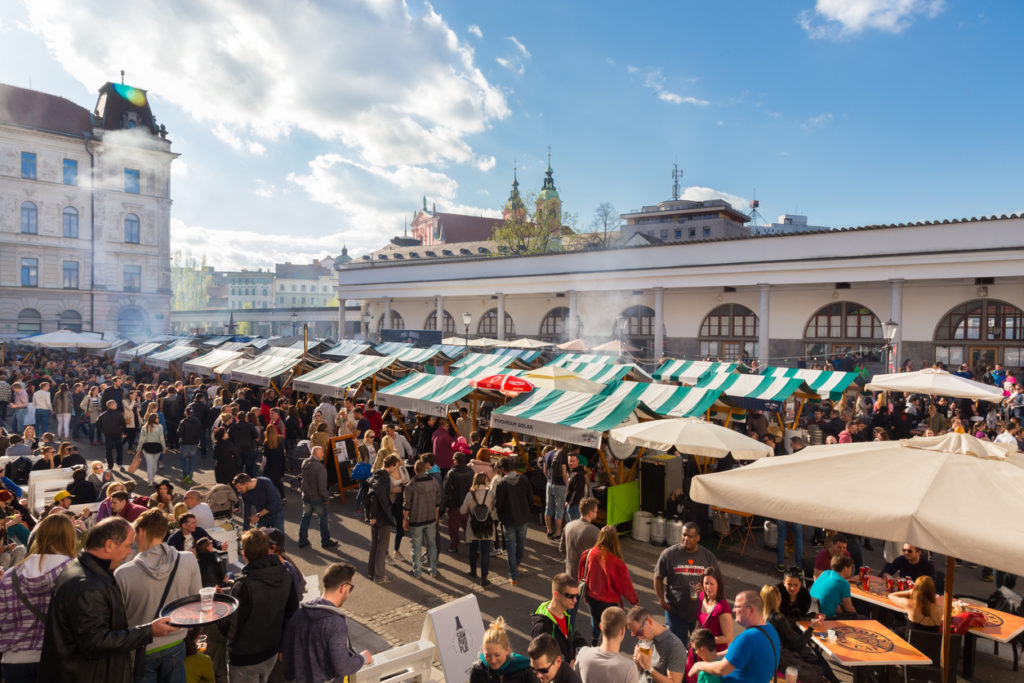 One of the first destinations to receive the Global Green Destination title, Slovenia is a fascinating example of what a sustainability-oriented country should look like. Deeply rooted in its past and proud of its culinary traditions, this beautiful country tells its story not only through its fascinating museums and outstanding scenery but also through the folk dances of aromas on your plates.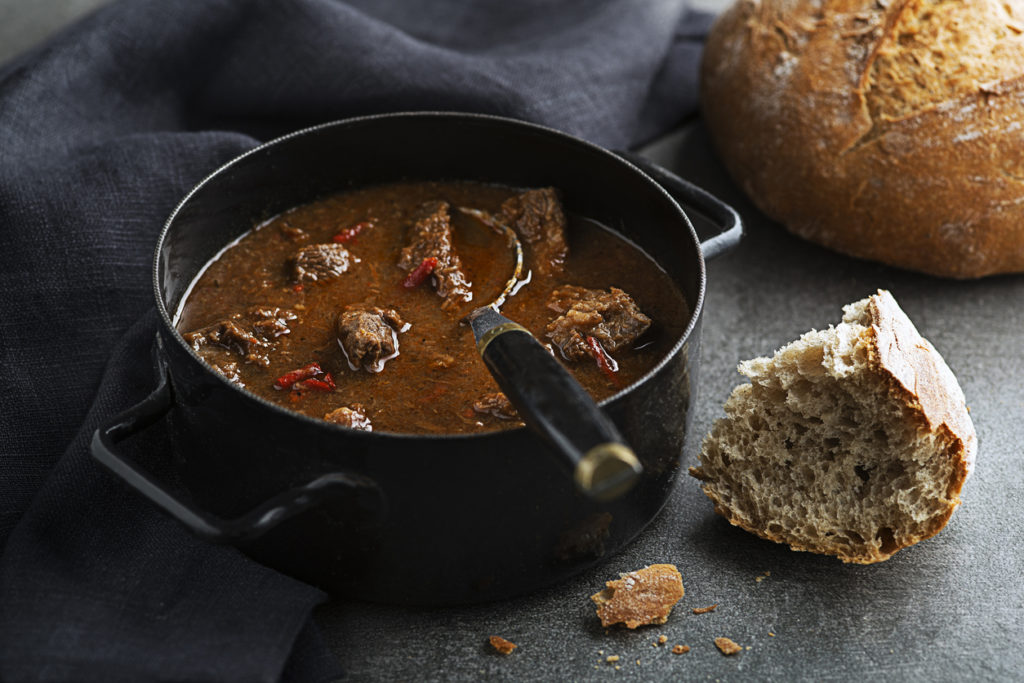 Slovenian food staples
The country's food staples illustrate the flavors of each region. While Alpine Slovenia tempts visitors with outstanding cream, cheese, and meat, the Mediterranean and Karst regions attract gourmands with flavorful charcuterie, fish, and olive oil.
The Pannonian plains are the land of bread and all things farinaceous, as well as of pumpkin seed and wines. If you're after traditional dishes with cosmopolitan infusions, head to Central Slovenia and set your base in the lovely Ljubljana, the country's vibrant capital.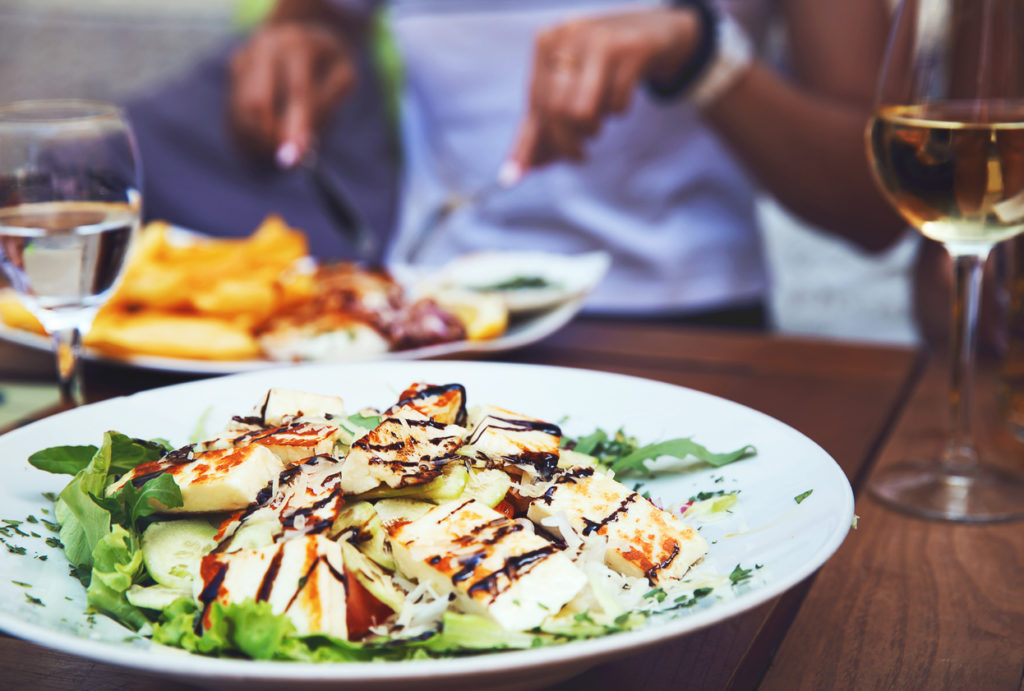 A true gourmand will instantly notice the omnipresence of a few regional staples. With beekeeping being an old craft in Slovenia, there's no surprise that honey plays an important role in the frenzy of local flavors. Moreover, pumpkin seed is the foundation of the local dishes' deliciousness. Produced in the Štajerska and Prekmurje regions, this luxurious green oil elegantly dresses salads, appetizers, and side dishes.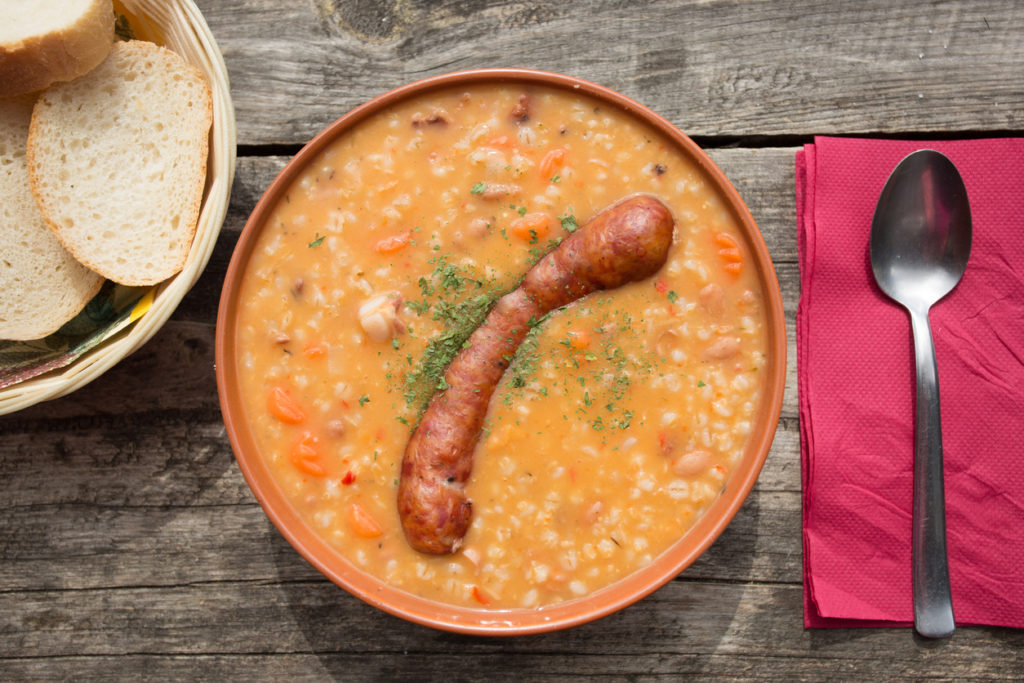 While cereal crops like wheat, rye, corn, and millet are not a good match with the Slovenian lands, buckwheat seems to have found its rightful place among the local food staples. Cultivated on small parcels, buckwheat can often be found in dumplings, bread, and other baked goods.
Due to its different climatic zones, the country boasts a variety of mushrooms, used in stews or a side dish. Everybody loves potatoes, but the Slovenian diet seems to actually worship this nutritious ingredient, used in dishes all over the country.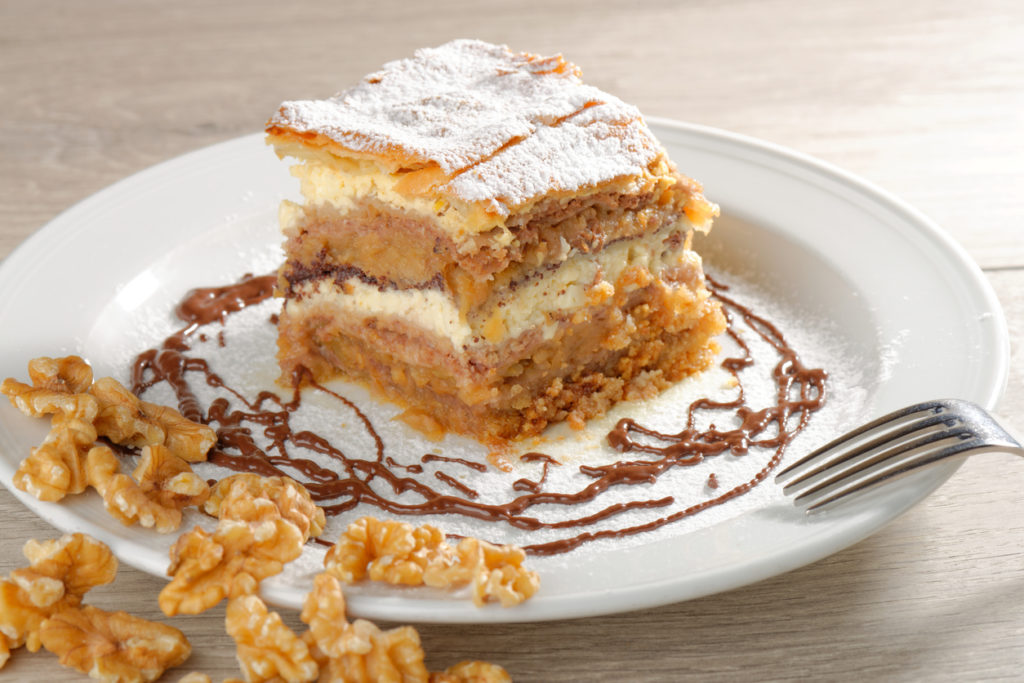 Authentic Slovenian dishes
If you want to try authentic Slovenian cuisine, eat at a gostlina, a traditional family-run inn that serves regional dishes and Slovenian wines. Locals love to enjoy their meals at a gostlina where they can try the house specialties and indulge in traditional dishes.
The best gostlinas are labeled Gostlina Slovenjija and are remarkable due to their culinary experience, family traditions, hospitality, natural ingredients, and sustainable approach.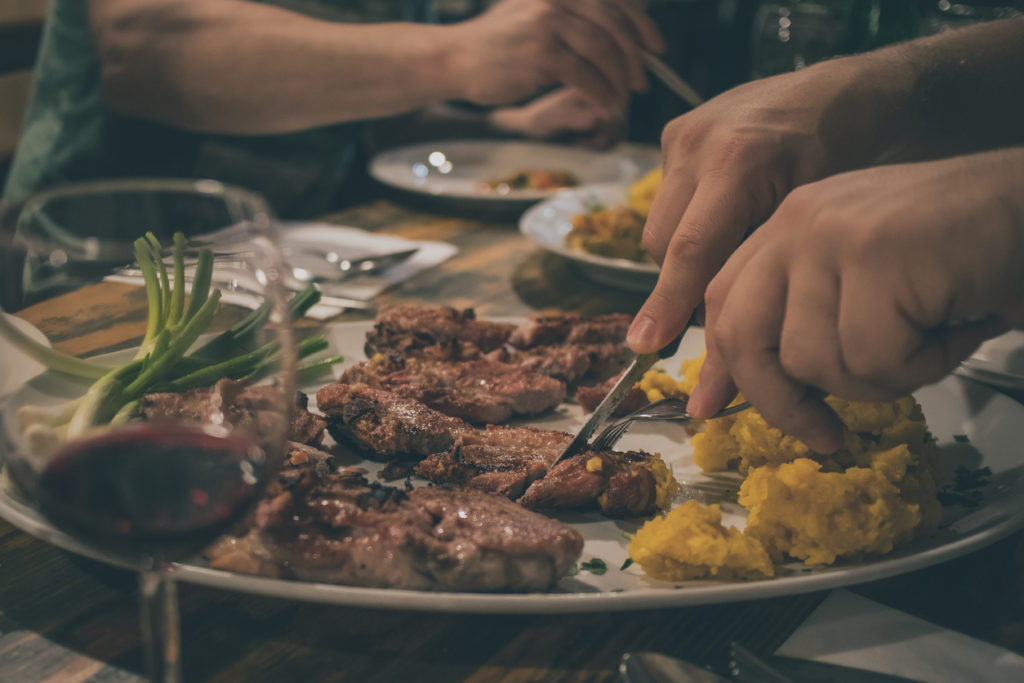 A constant presence at every meal, the local bread is known as pogača. Similar to focaccia, pogača if often eaten at breakfast and dinner, and goes well with wine or any other dish you prefer. Serve it warm or fresh for a chance to delve into its aromatic and salty notes.
Pršut is the Slovenian prosciutto, a revered culinary delight. Salting and drying meat are centuries-old traditions in Slovenia, each region taking pride in its own method. If you're a meat lover, do try the Karst prosciutto, as well as the pancetta and the Karst zašinek.
And since we're in the meat section of the menu, you should never leave Slovenia without ordering the Kranjska Klobasa, also known as the Carniolan sausage, the most popular national dish. Originating from the Gorenjska region, this hearty sausage is an esteemed presence at all the important events and celebrations.
Štruklji is an irresistible dish, especially for pastry lovers, due to its abundance of flavors and scents. This Slovenian specialty is made from a dough, shaped like dumplings and filled with all the best things. You'll find salty and sweet štruklji, as well as baked or cooked štruklji. The Slovenian menus include štruklji with cottage cheese, walnuts, apple, poppy seeds, or aromatic herbs. Try one, try as many as you like!
The popular buckwheat often takes the shape of the beloved žganci. Made from buckwheat flour and adorned with cracknels, this simple dish goes perfectly with mushroom soup, chicken stew, or sour milk. In the cold winter days, grandmothers from across Slovenia treat their families with jota soup.
This soup originating from western Slovenia creates an exquisite symphony of turnip, cabbage, potatoes, beans, onions, and sometimes some smoked pork ribs, the perfect dish to eat in a mountain cottage or a traditional chalet.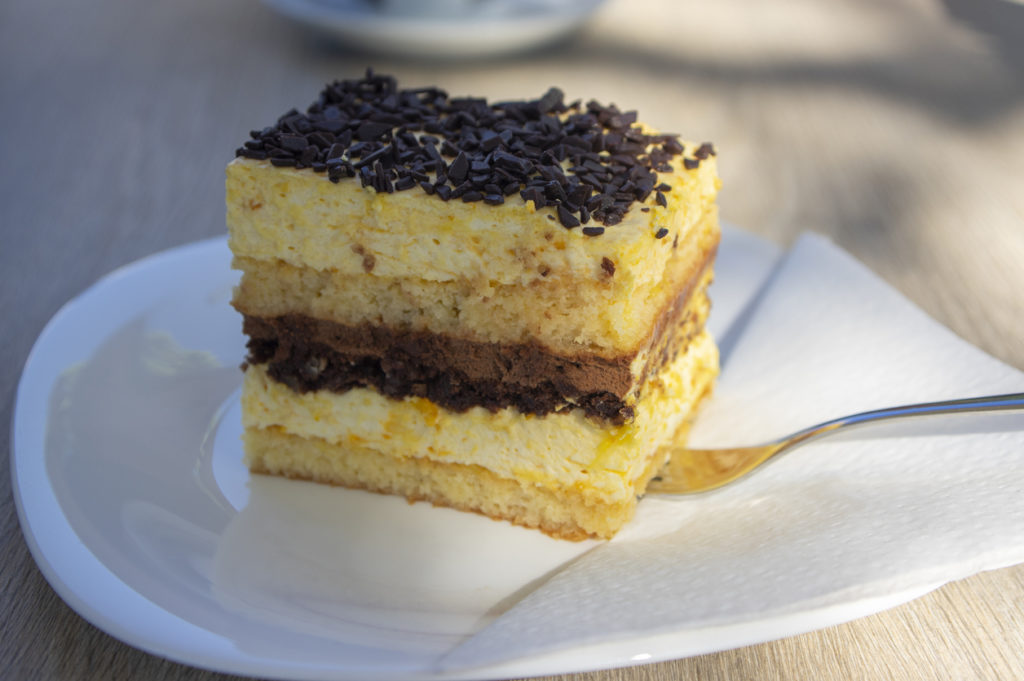 When the time has come for dessert, prepare for a feast of the senses! The Prekmurska gibanica is a superb layer cake stuffed with cottage cheese, poppy seeds, apples, and walnuts. This divine cake originates from the Prekmurje region and incorporates two types of dough and four different fillings beautifully arranged in eight layers.
If you're itinerary takes you to the surreal Lake Bled, stop for a while at a restaurant or a café and order the Kremna Rezina, also known as the Bled Crème Cake. This layered pastry cake wraps your taste buds in the gentle touches of vanilla cream and custard, inviting you in a decadent culinary journey!