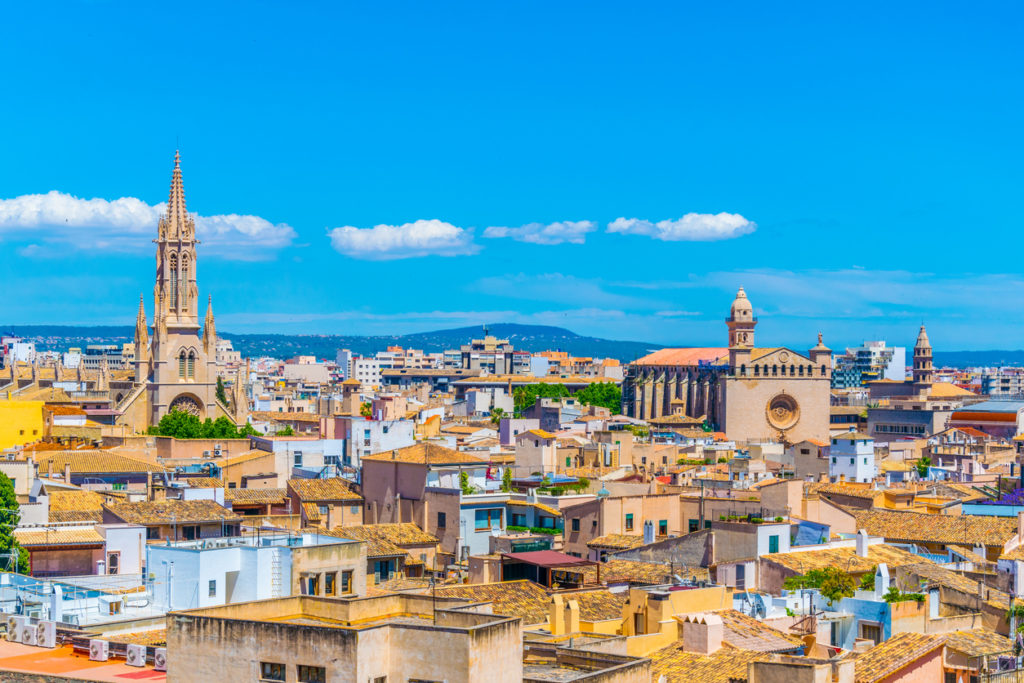 The sophisticated capital of the Balearic Islands, Palma is a destination for tourists looking for hints of history, an atmospheric Old Town, and all the seafood one can eat. Unlike Benidorm, on the mainland renowned for its overwhelming urban scenery and Magaluf, known for its alert rhythm and vibrant nightlife just around the corner. Palma likes to take things slow and invite travellers to discover a little bit of everything Spain has to offer. When you visit Palma, you discover an elegant destination dominated by a gorgeous marina overflowing with yachts, a superb restaurant scene, and a maze of cobblestone streets leading to charming boutiques and pavement cafes.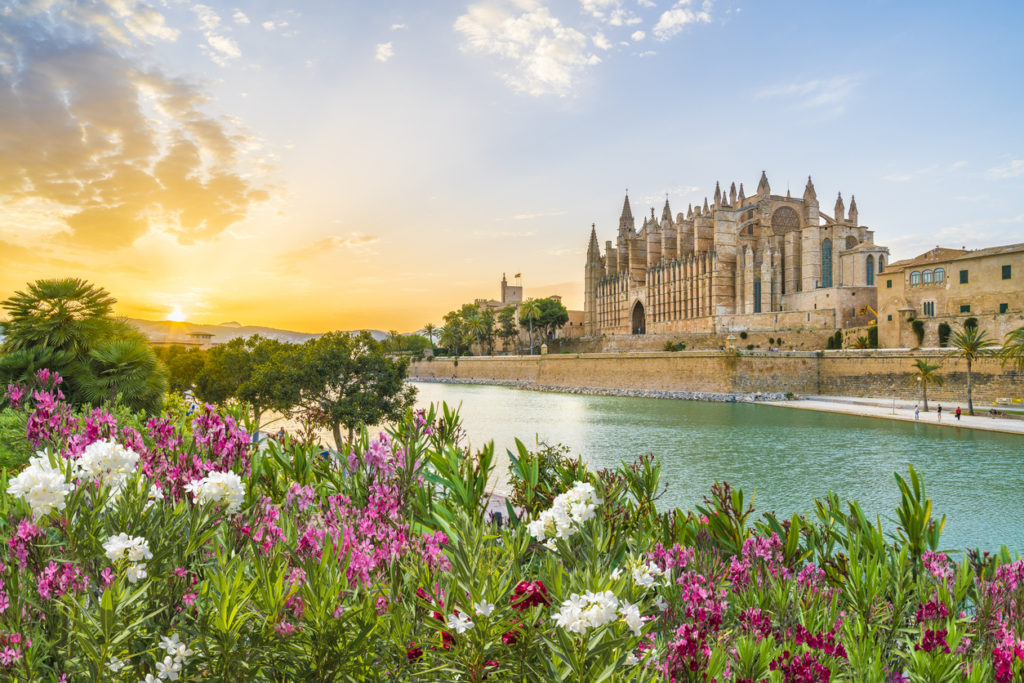 Be in awe with La Seu
The city's honey-stoned cathedral, La Seu, is one of the most beautiful holy places in Spain. Impossible to miss due to its imposing stature, this Gothic masterpiece tells stories dating back to the 12th century and shows no modesty when it comes to its exterior and size. La Seu is one of the highest cathedrals on the continent, a work of art that oozes greatness and glory. Situated on top of the old citadel, the cathedral reflects its breathtaking façade into the waters of the Bay of Palma and reminds everyone that everything is fleeting except its grandiosity.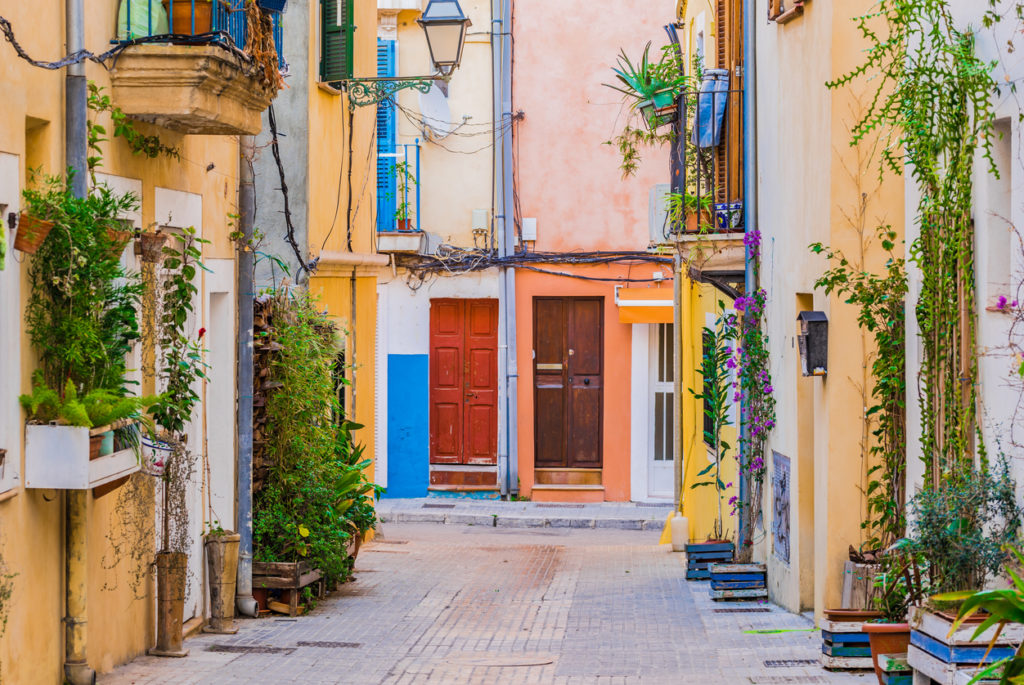 Explore the narrow streets of Casco Antiguo
Tourists love Palma's narrow cobbled streets that beautifully adorn the city's Casco Antiguo (Old Town). Put on a pair of comfortable shoes and explore the Old Town on foot to capture its charm and personality. Expect to find an open-air museum filled with architectural gems, as well as some of the most important monuments in Palma.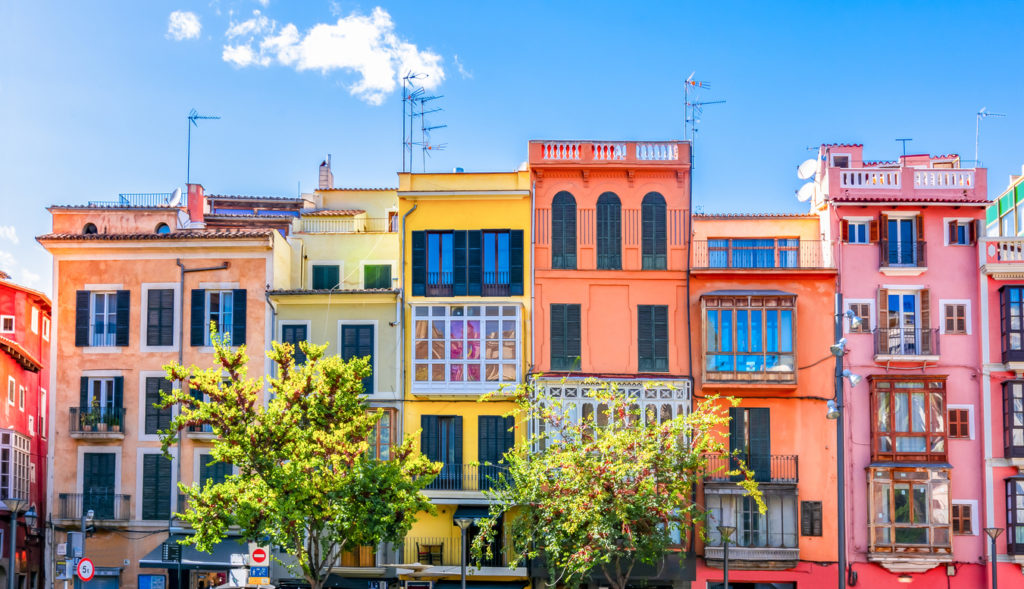 Take your time to stroll the streets and admire the Renaissance aristocratic townhouses and ancient doorways you'll discover along the way. When you feel the need for a few moments of rest, stop at one of the many old cafes and terraces that kindly invite you to take a sit and live in the moment.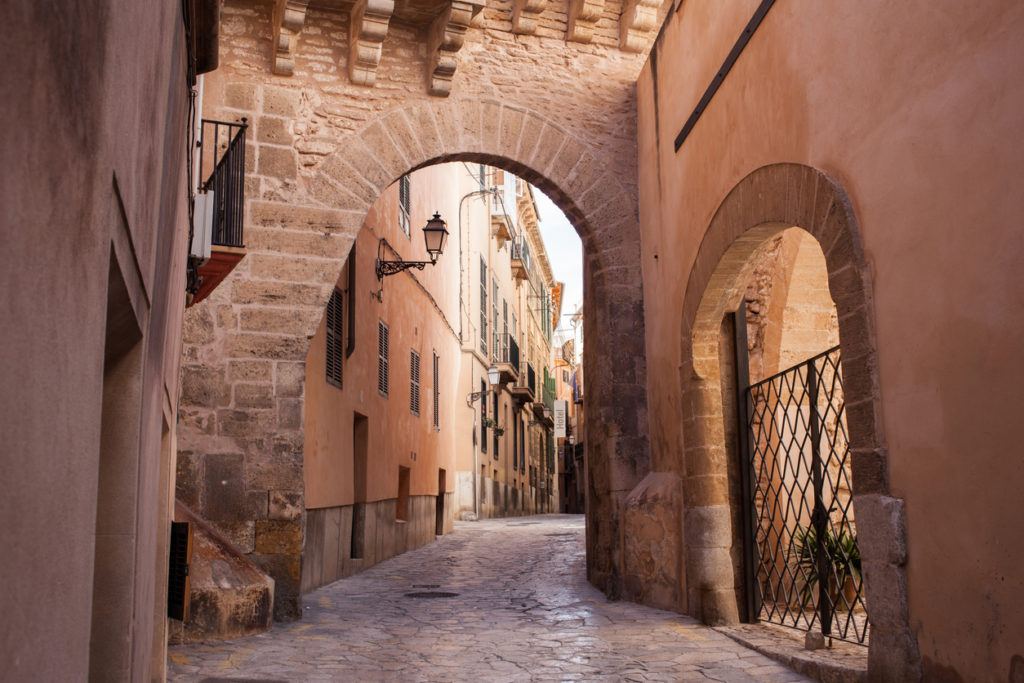 Palma's Old Town is a superb mixture of historic architecture and vibrant street life, so expect to find an eclectic blend of old bakeries, modern art galleries, traditional markets, and hip yoga places.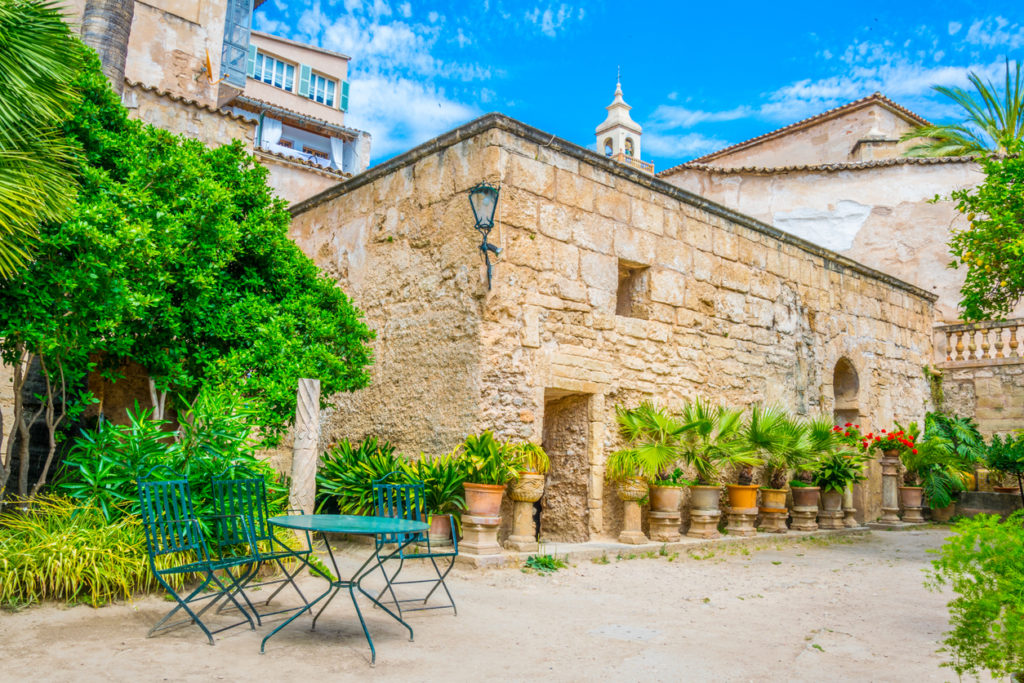 Discover Palma's Moorish past
Back in the 10th century, Palma was an Arab city known as Medina Mayuraq. Unfortunately, not much of the city's Moorish past has survived King James's conquest in the 12th century but visitors can admire today the Arab Baths, a mashup of architectural styles that gather in one place materials salvaged from the ruins of the city's Muslim, Byzantine, and Roman periods. The baths await in the city's medieval quarter and are worthy of everyone's time.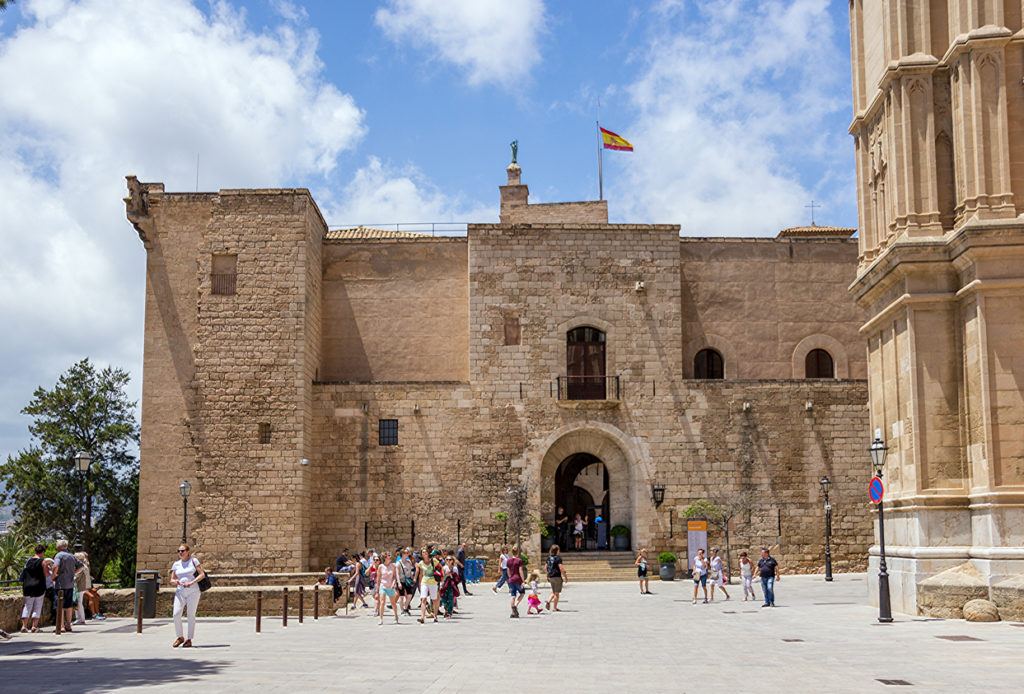 See how the royals live in Palma
Right opposite the majestic cathedral, you'll discover the outstanding Royal Palace of La Almudaina, the official residence of the King and Queen of Spain. From a distance, the palace seems like an elaborate sandcastle, but once you'll get closer, you'll discover a superb fortified structure that beautifully blends Moorish and gothic architecture. Once a Muslim Alcazar, the palace impresses with numerous grand rooms decorated with antique furnishings and tapestries, as well as a beautiful royal chapel and gothic hall.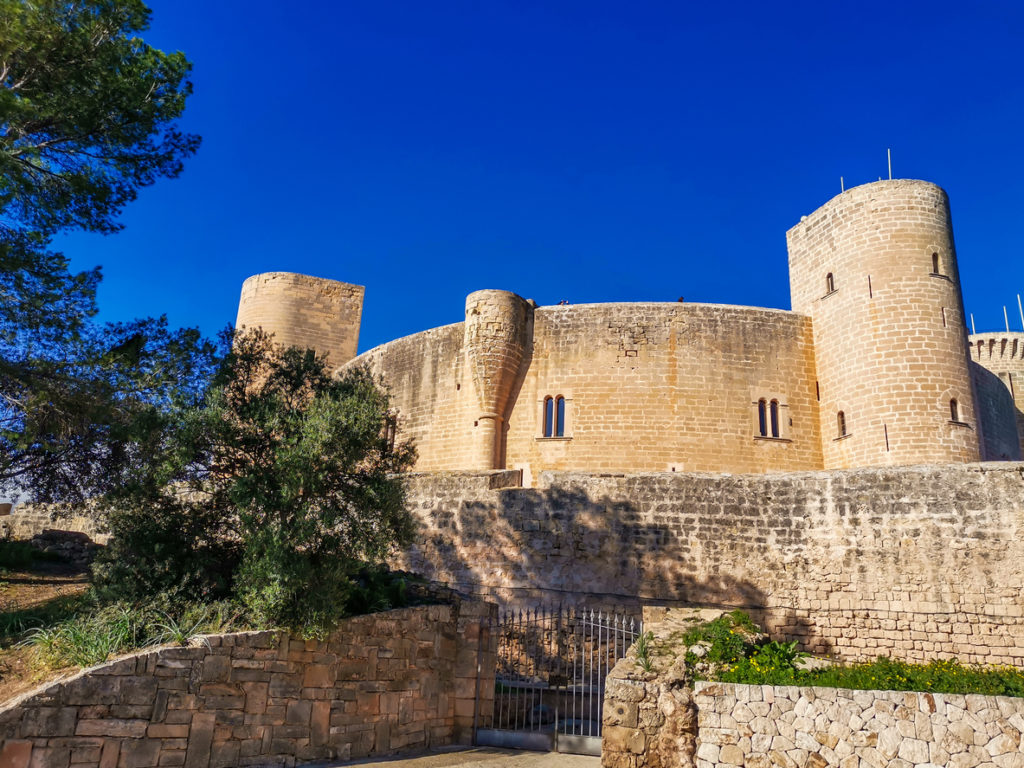 Admire breathtaking views from Castell de Bellver
Situated on a hilltop three kilometres from Palma's Old Town, Castell de Bellver is Spain's only circular castle and was a royal palace for more than 700 years. Although carrying ages of history within his walls, the palace looks like it never aged a day. While many come here to read pages of local history and admire the incredible mixture of Roman, Spanish, and Arab architecture, all visitors eventually fall in love with the spectacular 360 degree-view of Palma Bay and Mallorca.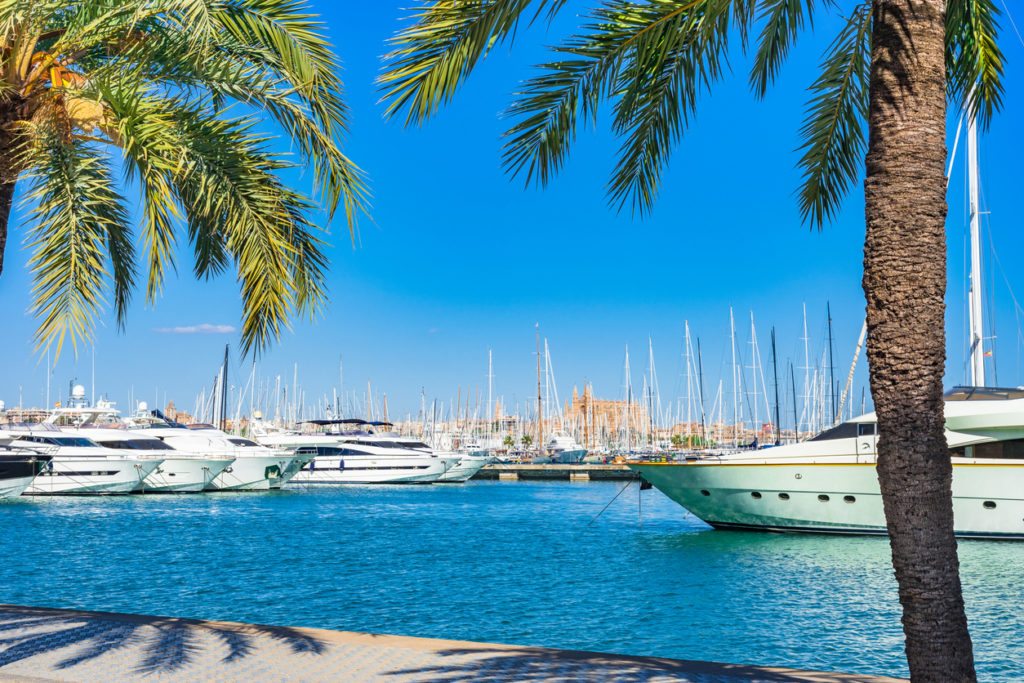 Embrace Palma's passion for the sea
A walk along Passeig Maritim unveils the city's love affair with the sea. The Bay of Palma is alive with all kinds of boats, from traditional fishing boats to luxurious yachts and massive cruise liners. The nautical sector plays an important role in Palma's economy and this can be easily noticed at the Palma International Boat Show and the Super Yacht Show that take place every April. For gorgeous views of the seafront and a chance to admire contemporary art, don't miss a tour of the Es Baluard Museum of Modern and Contemporary Art.
Give the local beaches a chance
Many believe the beaches situated in the proximity of Palma are less beautiful than the famous strips of sand adorning the island, but many are wrong. Beaches like Illetas, Ca'n Pere Antoni, Cala Estancia, Cala Comtessa, and Cala Vinyas are little jewels with azure blue waters and fine sand, ideal for days spent in the sun. They tend to be more crowded than the rest, but given their accessibility to the elegant city of Palma and modern facilities, they are certainly worth a visit.