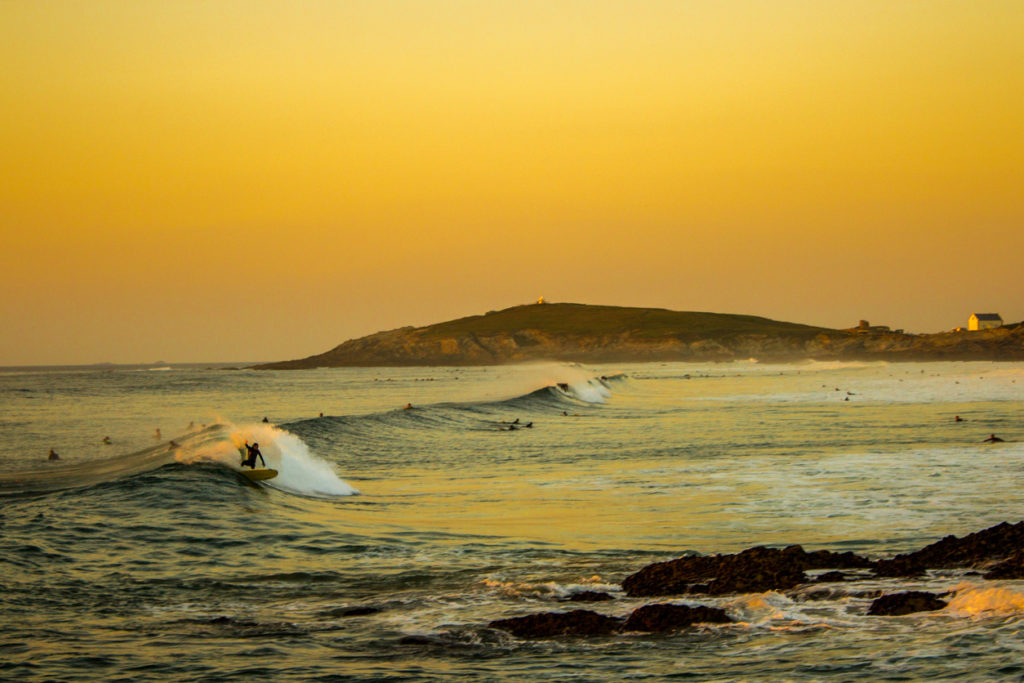 Dreaming of surfing in an exotic paradise with turquoise water and powdery sand? How about a surf trip to Cornwall? Yes, you read that right! Cornwall surprises surfers with epic waves and golden-sand beaches. The wild Atlantic Ocean brings the swell to the party while the quirky villages along the way create that magical atmosphere Cornwall is famous for.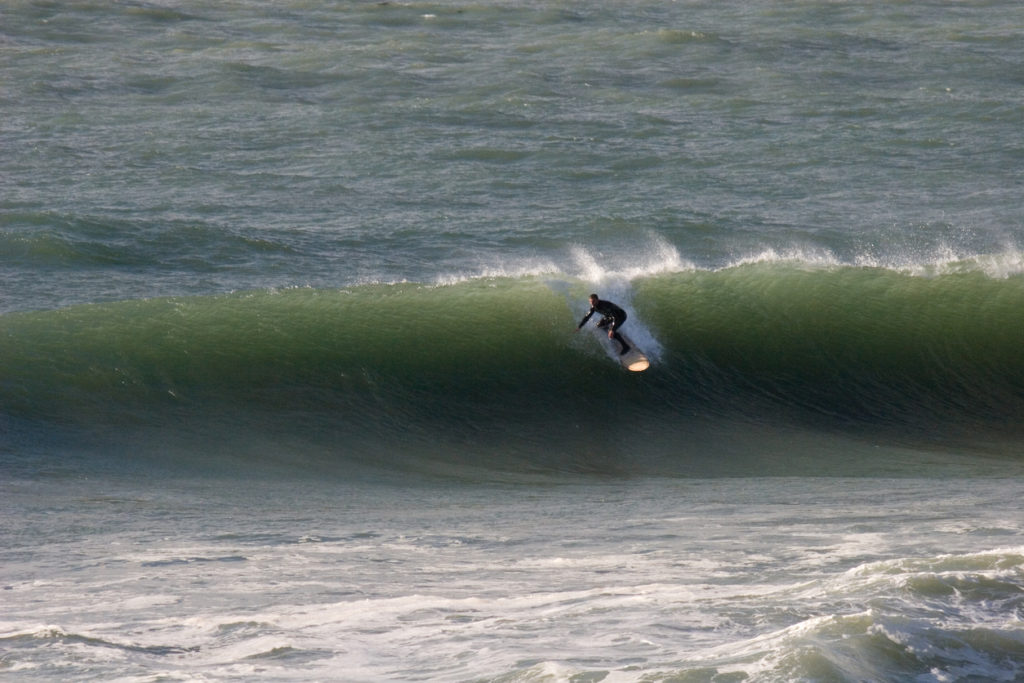 Cornwall sets the surf senses alive with its incredible bays and fantastic waves that have a magical backdrop and a real surfing industry thriving throughout the county. The hidden small coves of perfect surfing waves over wonderful sandy beaches await those that search!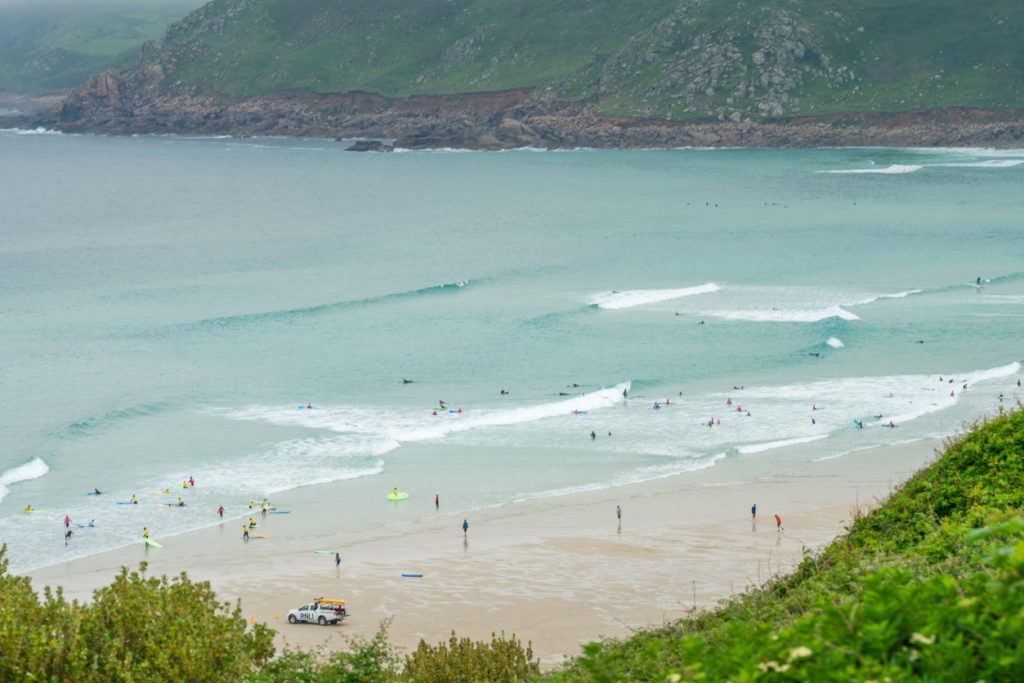 The coast is known as the UK's capital of surfing and for good reasons. Surfers of all abilities can catch the waves in Cornwall while enjoying access to numerous surfer schools and surf rental centers. The weather might indeed play mind games at times but if you check the conditions before you go and make sure you got all you need at hand, you should be able to enjoy a fantastic surfing experience in Cornwall. Here are the most beautiful surf spots in Cornwall: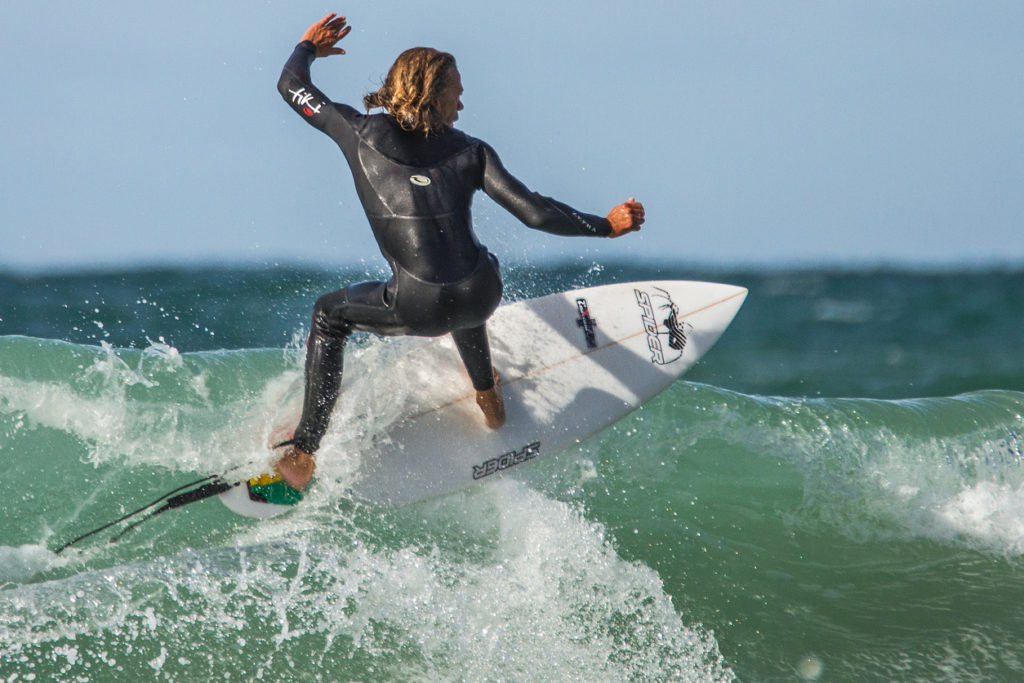 Newquay
Let's start our surf trip with the best of the best: Newquay. The biggest surfing destination in England, Newquay is loved, cherished, and praised by surfers who know what they're doing on the board. Blessed with superb beaches like the Fistral, Great Western, and Harbour, this is one Cornwall town that doesn't shy away from fame. The wide Fistral is one of the best surf spots in Cornwall, delighting surfers with quality waves and a generous swell. Recently upgraded with several surf shops, posh bars and cool bars designed for millennials, and a multiplex cinema, Newquay will keep you busy and entertained on and off the beach.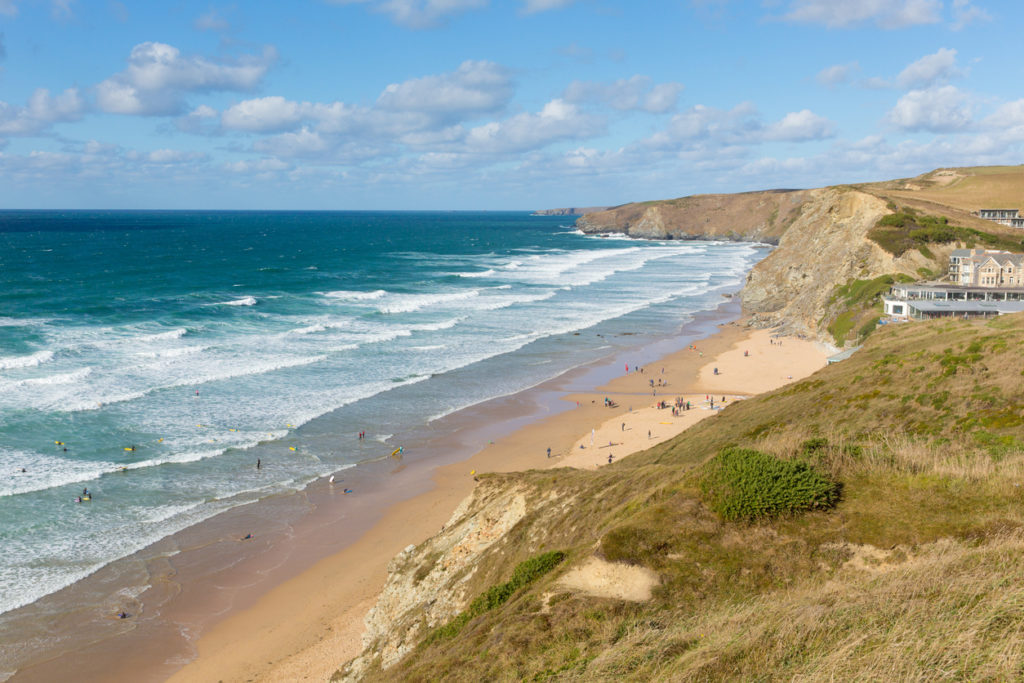 Watergate Bay
A few miles north of Newquay, await the long beaches of Watergate Bay. Not as glamorous and lively as its neighbor, Watergate Bay is ideal for beginners who want to learn how to master the board under the vigilant eye of trained lifeguards. It is a great base for your surf trip to Cornwall and home to excellent facilities. If you're planning to experience your first solo ride, Watergate Bay might just be the place you need. Due to its proximity to Wadebridge and Padstow, it will allow you to try several breaks on the same day.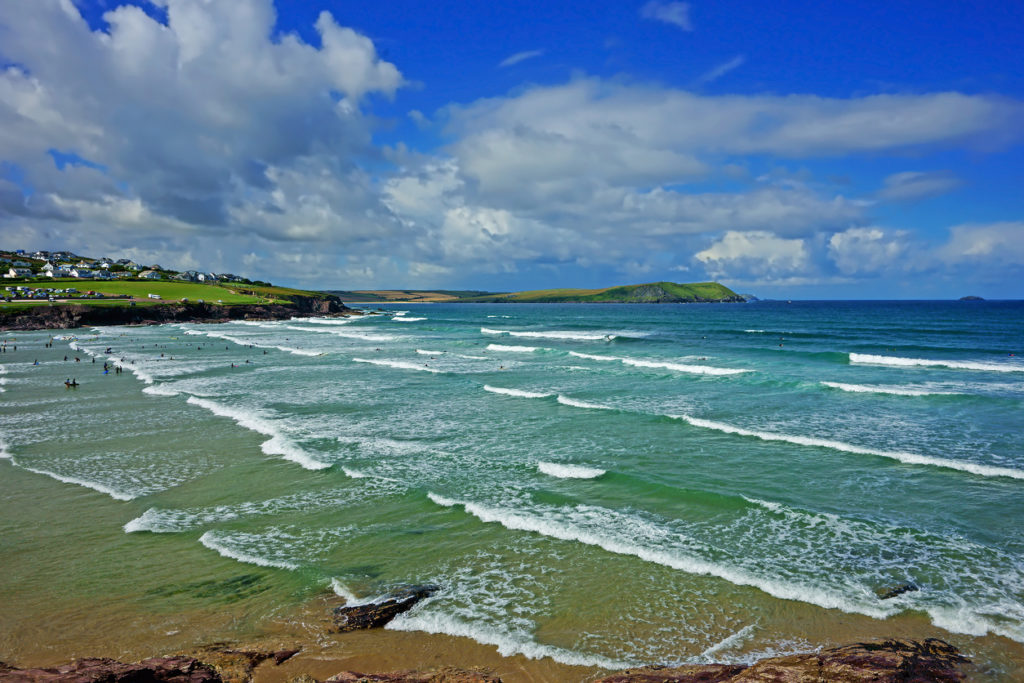 Polzeath
Polzeath is one of the most popular beaches among surfers who want to get the hang of things and learn how to surf. The beach is often crowded due to its vicinity to the elegant villages of Rock and Padstow, but there is plenty of space for everyone. A wide ribbon of soft sand, the beach of Polzeath extends a quarter of a mile out to sea at low tide and creates the perfect setting for beginners who want to have enough space to maneuver their board. When the surf day is done, they can get back to the village and visit the local church or head to Wadebridge to be charmed by the beautiful cottages and the romantic atmosphere.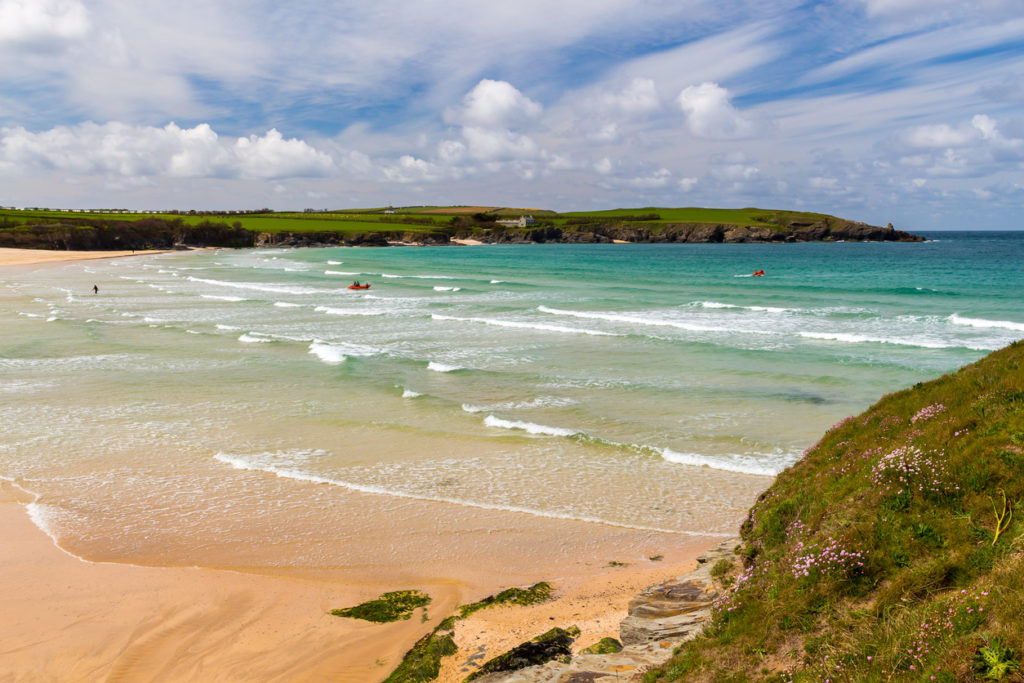 Harlyn
Equipped with a surf school and gentle waves but also hollow tubes on occassion, Harlyn is situated close by to Polzeath and caters to the needs of novices and professionals alike. The huge sandy beach is ideal for days spent in the sun while the shy waves may be enough to test your balance on the board but never daring enough to test your limits or throw you over. The little ones will have plenty of fun in one of the many rock pools that adorn the beach, while the dogs can have the time of their lives running around on one of the most beautiful dog-friendly beaches in Cornwall. Since there is no village nearby, Harlyn is the ideal place for a family picnic.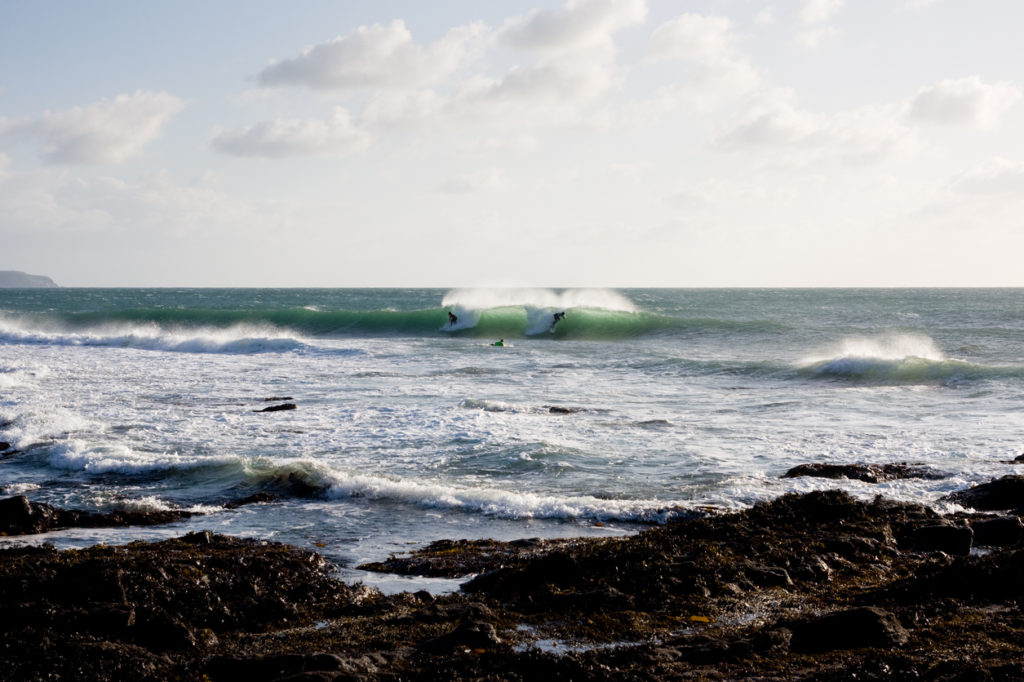 Porthleven
Expert surfers will have their skills and limits tested in Porthleven. A surf spot designed over a reef, Porthleven dazzles pros with epic hollow barrels and power wave breaks that advance without any regard to their fears or insecurities. Yes, you may leave Porthleven with a few scrapes or cuts, but you will also leave it with memories of one of the best surfing experiences in your life. A destination for top surfers, Porthleven also happens to be an enchanting fishing town dotted with pubs and cafes. The town is framed by the picturesque South West Coast Path, ideal for an evening walk.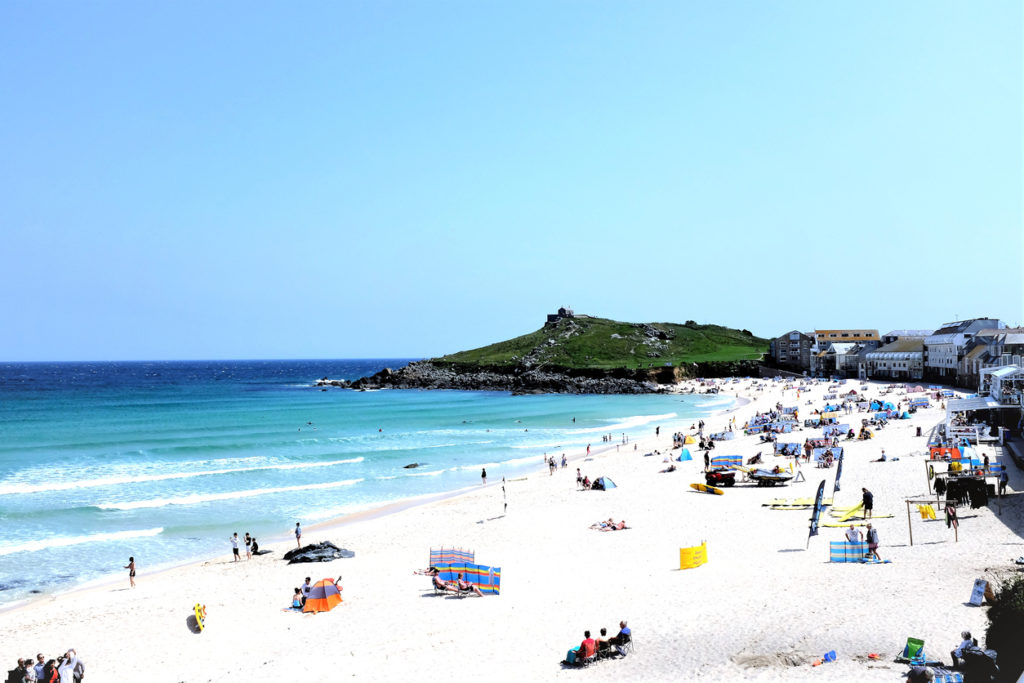 Porthmeor
Now, if you're dreaming of a Caribbean holiday but it might not seem like the right time to fly there, we believe Porthmeor is the next best thing. Dressed with soft white sands and caressed by a turquoise sea, the beach of Porthmeor takes things slowly and invites surfers to enjoy a gentle beach break. Situated in the center of the charming and arty St Ives, Porthmeor is more than just a beach in Cornwall, it's an absolute British experience. From the beach, you can walk to the town's cafes and restaurants or visit the impressive art galleries the town is renowned for.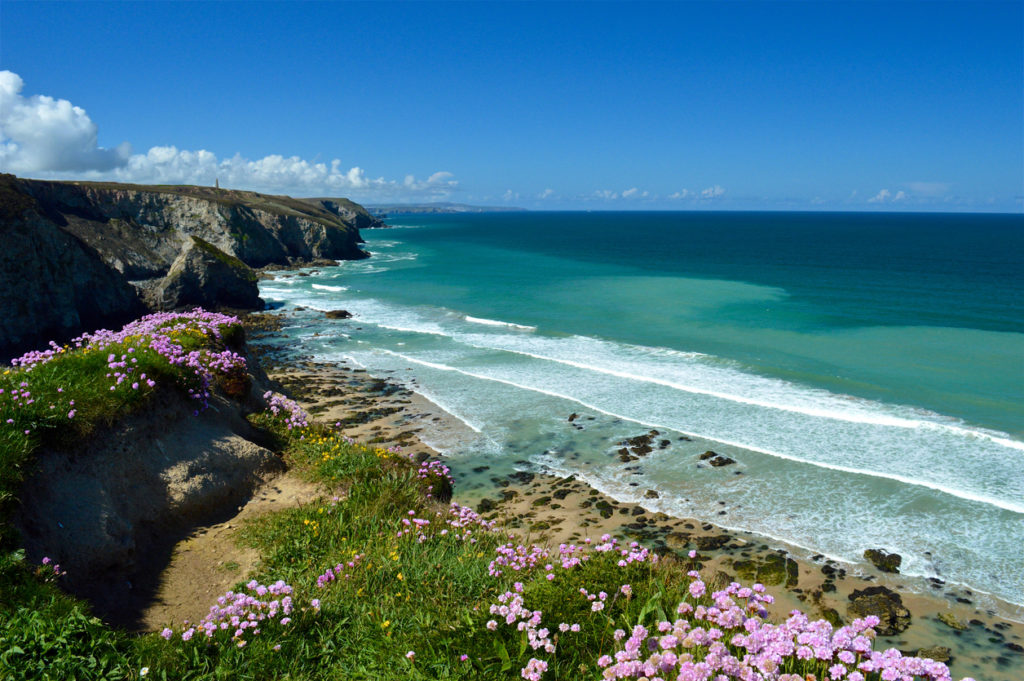 Porthtowan
Another gem for expert surfers, Porthtowan promises a memorable surfing experience when the winds visit from the southwest. Remarkable due to its shifting sandbars that promise and deliver hollow and merciless waves, Porthtowan is restless. The rip currents are always changing due to the sandbars constantly shifting, so no surf experience is similar to the next. The tidal pool is great for swimmers, while visitors who prefer to stay on dry land, have plenty of cafes and bars to visit, as well as the beautiful walk to Chapel Porth and the tin mines at Wheal Coates.