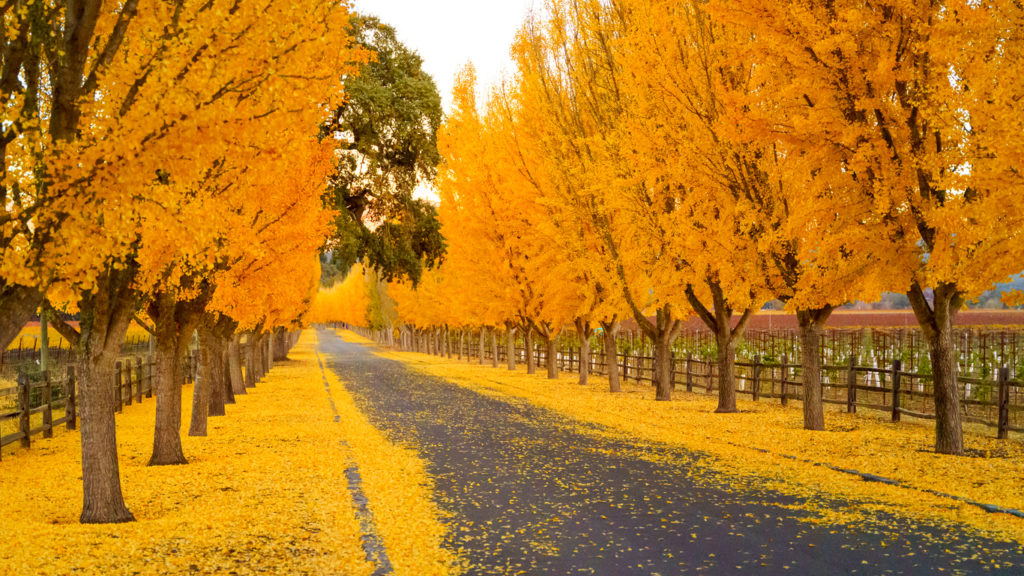 An autumnal paradise, Napa Valley lures visitors with its frenzy of red, orange, and yellow hues and the fragrance of sublime wine. Who can resist the magic of Napa Valley in the fall? No one! The harvest season takes place from August to October, and offers wonderful experiences that gravitate around wine tasting. Fall is undoubtedly one of the most exciting times of the year to visit the Wine Country. Let's see what is there to do in Napa Valley in the fall: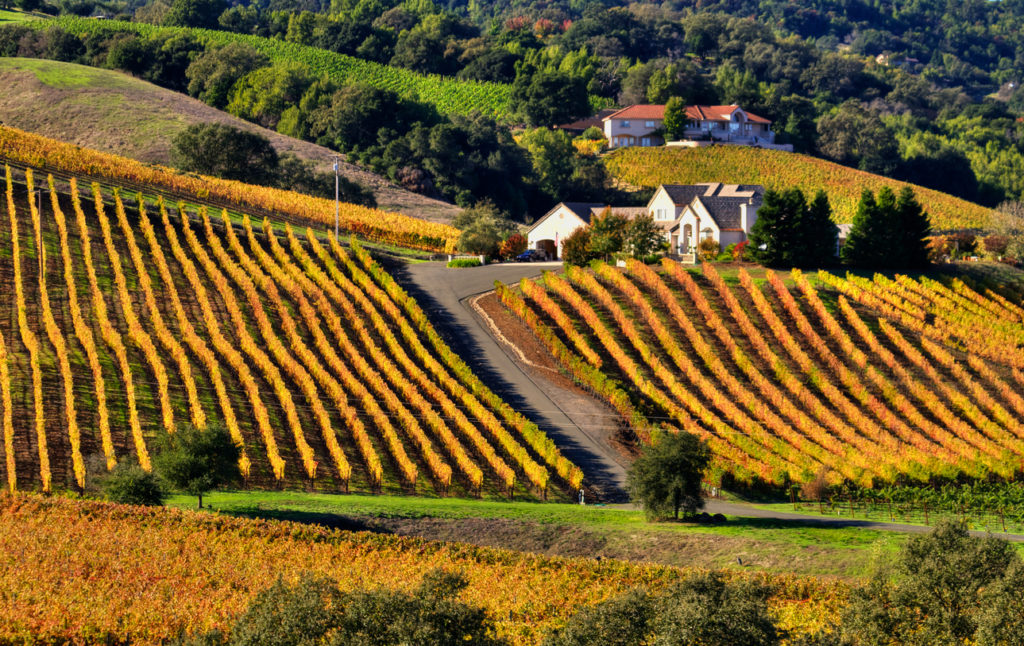 Admire the fall foliage
The fall colors are sublime in Napa Valley. Whether you're walking through the vineyards or hike in the state parks, the vivid display of fall hues and textures is irresistible. Rich shades of gold and garnet adorn the trees, and as soon as the breeze from San Pablo Bay decides to visit, the falling leaves create a hypnotic performance. For one of the most beautiful leaf-peeping locations in Wine Country, head to the Bothe-Napa Valley State Park, near Calistoga. The oaks and maples that live around these parts are now ready to put on the most wonderful fall spectacle you have ever witnessed. If you're ready for a hike, follow the scenic 1.5-mile Redwood Trail and immerse yourself into the depths of a whimsical redwood and oak forest. Fancy a bird's eye view? Book a hot-air balloon ride and enjoy the fall views all the way to San Francisco Bay and the Sierra Mountains. For more oak trees and their gorgeous foliage, visit the Annadel State Park in Santa Rosa and the Jack London State Historic Park.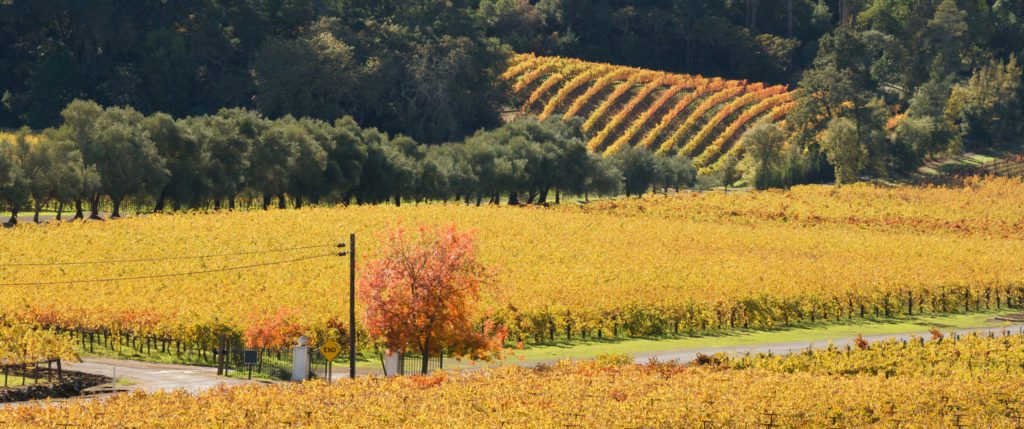 Drive on scenic roads
It's enough to follow the Wine Road, and you'll encounter a frenzy of fall hues and superb views. This scenic drive, also known as Highway 12, will take you through Sonoma Valley and to famous vineyards and wineries. Another scenic drive is Highway 29, the road that crosses Napa Valley, and connects Napa and Calistoga. Stop for a while in Calistoga to discover the unique water enriched with geothermal and volcanic features while relaxing at one of the many spas in town. Of course, wine tasting is included! If you're a passionate photographer, don't miss the Beringer Vineyards situated near St. Helena to capture the frenzy of colors of an iconic elm tunnel.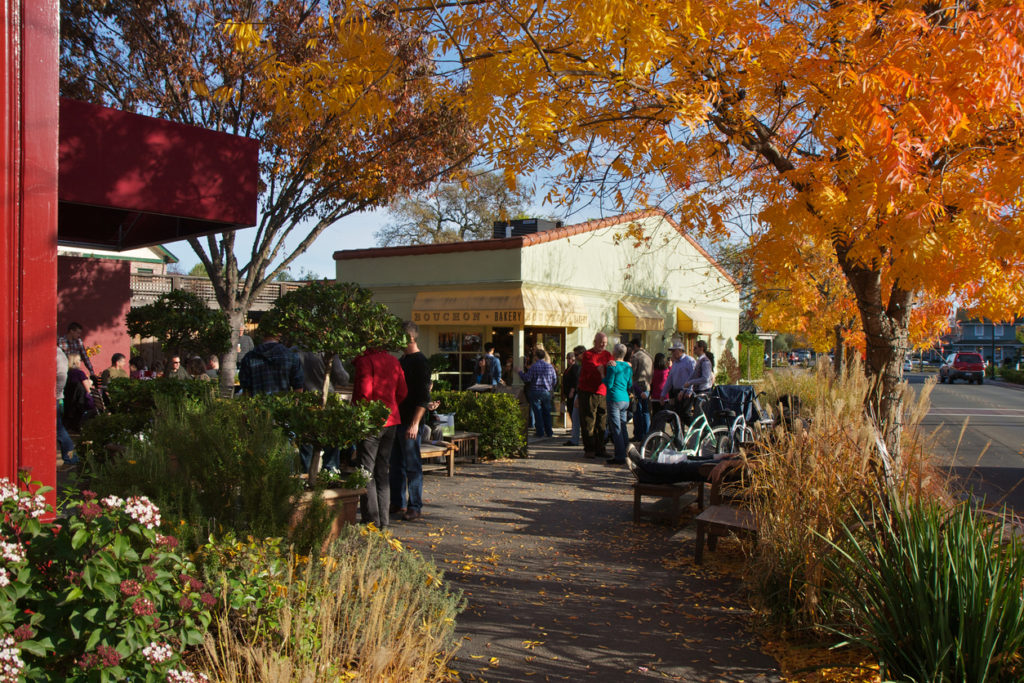 Join the harvest parties
There's no party like a harvest party in Napa Valley! Whether it's a grape crushing party or a wine tasting party, no one ever dares to refuse such an experience. Many wineries are open for tours and wine tasting, so why not join the crowds and maybe even play winemaker for a day. Who knows? Maybe you'll come up with your own blend, and you'll move to Napa Valley. On September 14, there's the V. Sattui's Harvest Ball, if maybe you'll want to attend a multi-course dinner prepared by Michelin-starred Italian chef Stefano Masanti. Sounds tempting? And the Barrel Cellars are waiting for you at an after-party. Well, it would be just so rude to refuse! Moreover, if you were to attend one of the Hess Collection events, you'll get to mix good wine with good art, while Taming the Lion experience allows you to create your own wine. If you want to go all-in and join the harvest team, you can do so at Conn Creek Winery in St. Helena, where the Great Grape Stomp awaits grape stompers from all around the country.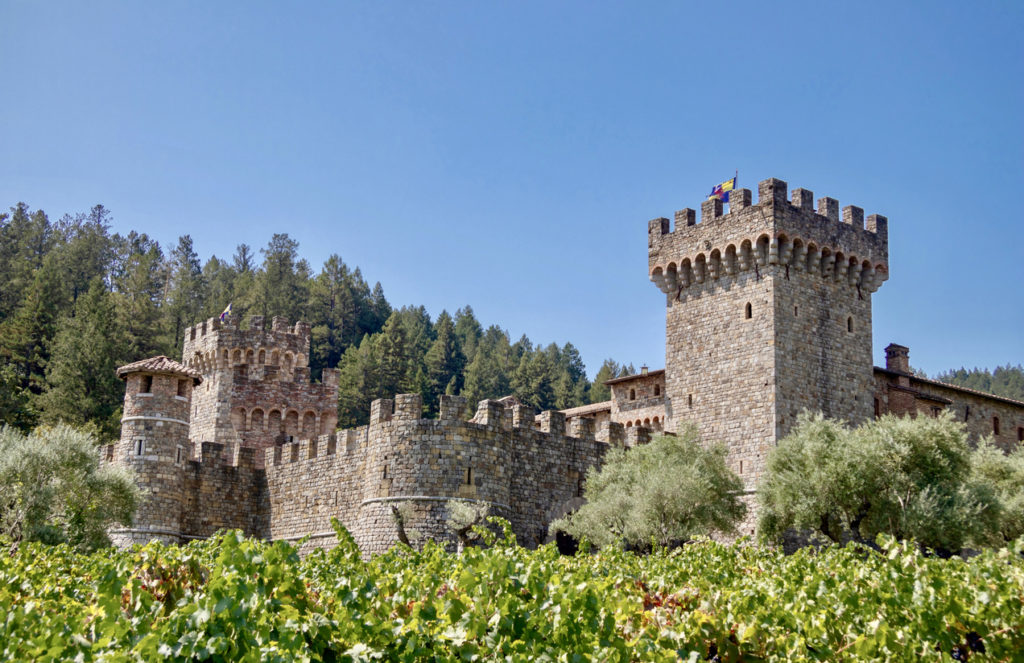 Visit the chateaux
There's nothing that won't go with great wine, and this includes great architecture too. The region abounds in lovely historical sites like Chateau Montelena in Calistoga. The castle exudes an English Gothic atmosphere and invites visitors to taste their wine and take superb photos. Also in Calistoga, you'll find the mesmerizing Castello di Amarosa, while in St. Helena awaits the Ehlers Estate where the Old World charm has nothing against sharing the same space with contemporary design. If you're looking to find more about Wine Country's history, visit the 1881 Napa museum housed inside a Victorian home. The museum displays an interesting collection of winemaking artifacts dating back to the 18th and 19th centuries and is also a wine tasting salon.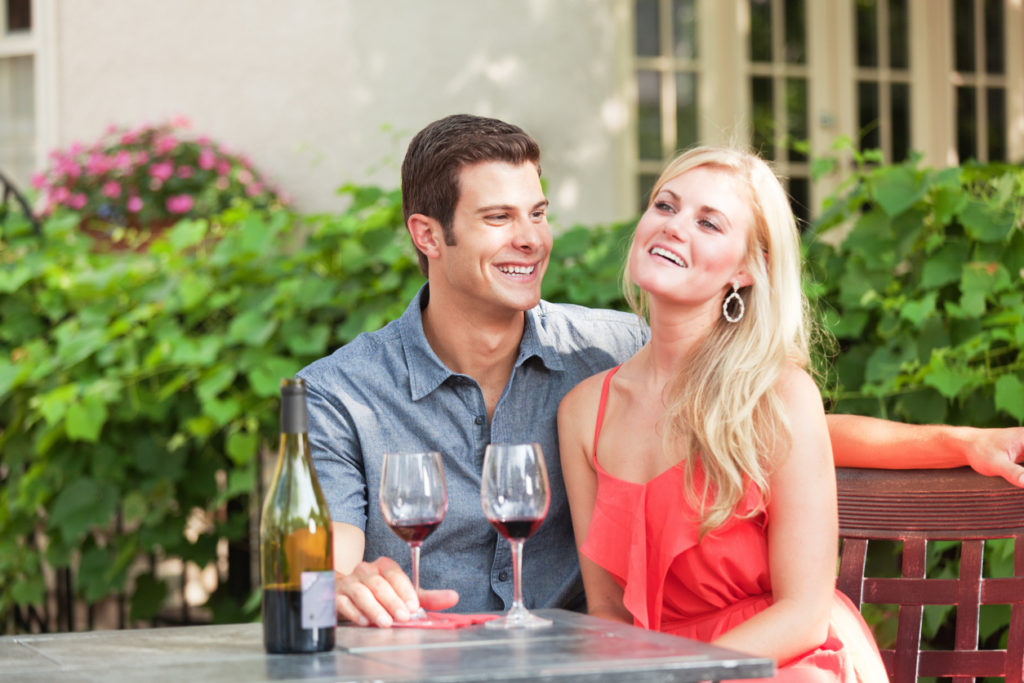 Taste more than just wine
Wine reigns supreme in Napa Valley, but it's not the only magical potion you can taste around these parts. Whether you visit Napa, Calistoga, or St. Helena, you'll find several craft breweries and liquor distilleries so you can take your taste buds by surprise after all that wine. Fieldwork Brewing in Oxbow Public Market is one of the best breweries in the region, so why not stop for a while and grab a pint. The Oxbow Public Market is a great destination for food sampling while offering superb views of the Napa River from its outdoor deck. For an out-of-this-world tasting experience, head to Hanson of Sonoma Distillery where you'll find delicious grape-based organic vodkas. Make sure you choose the designated driver before getting there! And to end your culinary feast, buy some chocolate from the famous Napa Valley Chocolate Company! Whether it's truffles, bars, or sponge candies, your taste buds will feel pampered.