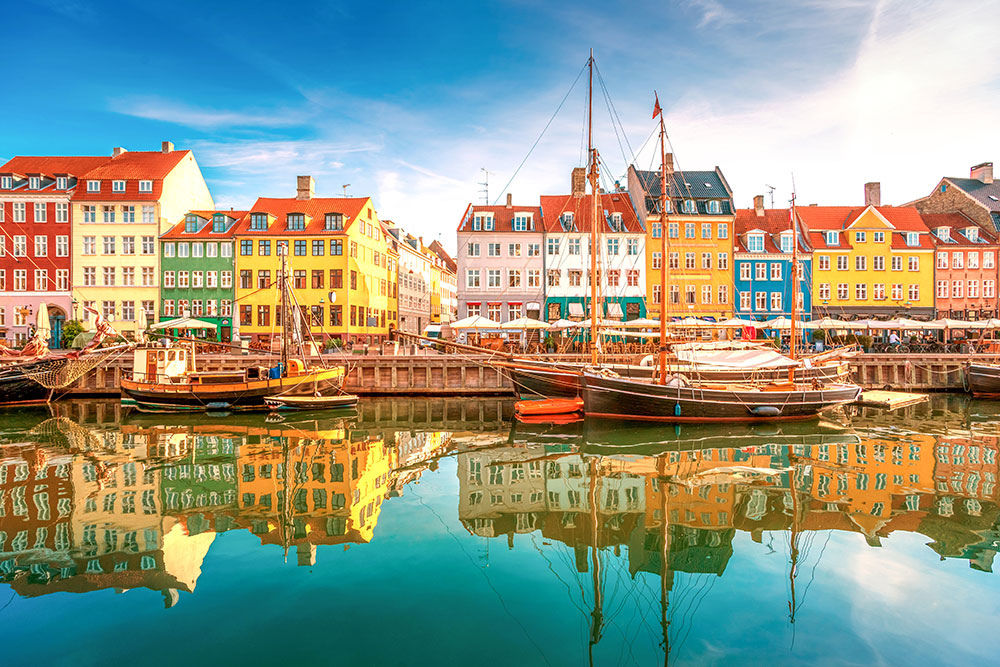 The Danish people are happy people! And I'm not saying this just because I love Denmark and its people. The World Happiness Report 2018 shows that Denmark is the third happiest country in the world. The Danish people have an entire concept dedicated especially to finding happiness every day in the little things. It's called hygge. While it can be literally translated as "coziness", the term actually illustrates much more than that. Experiencing hygge means enjoying the good life with good people. And this involves going to a good restaurant, drinking coffee in a bohemian café, strolling in a beautiful garden or watching a good movie with your friends. Of course, the fact that Denmark has high living standards, an outstanding tax system, as well as a great health system helps a lot too.
And, since this wasn't enough to make us a bit envious of Danish people, Denmark is also a land of natural and manmade wonders. Most tourists that visit Denmark start their exploration journey in Copenhagen, the country's capital. This is not at all surprising! Copenhagen is home to some of the most important sights in Denmark. Here you'll find the Tivoli Gardens, the National Museum, and the Danish National Gallery, as well as beautiful architecture, picturesque cobblestone streets, and beautifully painted wharf districts. However, Denmark has many more surprises for travelers.
The less traveled paths
If you want to experience authentic Denmark, away from tourist crowds, head to Jutland. The region welcomes you with stunning scenery dominated by never-ending forests, superb sandy beaches and, as expected, the famous fjords of Denmark. Jutland is a Danish peninsula where tourists discover the oldest history of Denmark and beautiful Viking tales. The peninsula is also home to århus, the second largest city in the country, known for its superb views, cultural life, and picturesque Latin Quarter. Here you'll also discover fascinating Viking sights, such as Lindholm Høje, a necropolis that houses 700 graves built in the shape of a Viking ship, a reconstructed village from the early Iron Age, and a museum.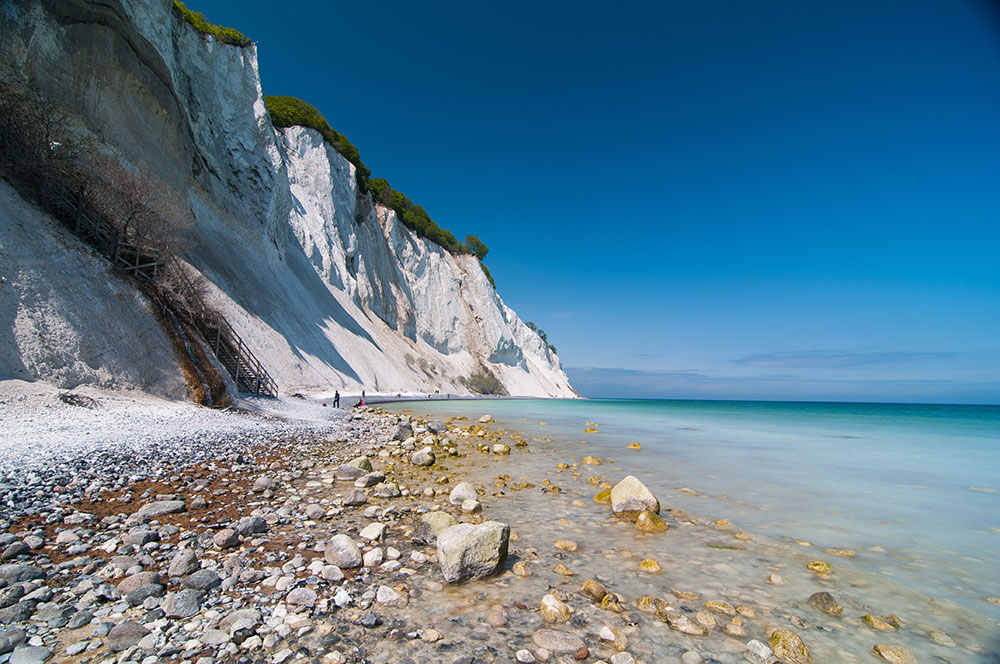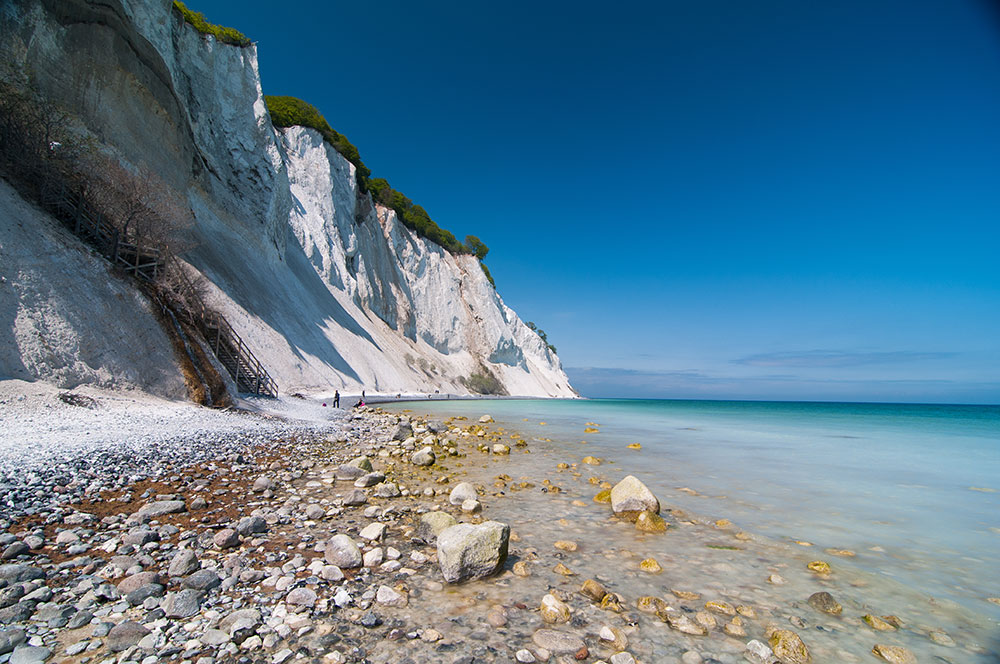 The fabulous cliffs
The natural wonders of Denmark can be a good enough reason to visit Denmark. Møns Klint on the island of Møn is one of the most unique and beautiful natural formations in the country. This bright white cliff covers a surface of 4.3 miles, its highest peak reaching 420 feet. The cliffs were formed millions of years ago from the collection of millions of shells from coccolithophores, microscopic creatures that lived over 70 million years ago and are now chalky soil. Jutland has its own cliff too – Bulbjerg in Nordjylland, an impressive 47 m tall limestone cliff and the only bird cliff on Denmark's mainland. Geology buffs will just love Stevns Klint in Sjælland, a site where you'll find rocks from between the Cretaceous and Tertiary age, the time when a mass faunal extinction took place. Stevns Klint is 12 km long and its highest peak reaches 41 m.
The prehistoric monuments
Nature wasn't the only talented creator of wonders in Denmark. Humans too have been quite talented at creating monuments that passed the test of time. Grønsalen is one of the most interesting archaeological monuments in Denmark, dating from around 3500 BC. It is a 100 m long and 10 m wide long barrow, surrounded by 134 large stones. The monument is located in Sjælland, on the island of Møn. Spend a bit more time on Møn, and visit one of the best preserved megalithic tombs in the country – Klekkende Høj. The monument was built around 2500 BC and is home two parallel passage graves. If you love stone carvings, the Madsebakke Stone Carvings will keep you busy for a few hours. This group of stone carvings is located in Bornholm. The carvings were probably created in the Bronze Age, around 1100 – 500 BC.
The Viking tales
History buffs will love Denmark for its fascinating Viking heritage. From castles to burial mounds and ships, this is the perfect destination to discover more about Vikings. Start with a visit of Aggersborg in Nordjylland, a Viking ring castle that dates back to 980 AD. The inner diameter of the castle is 240 m, while the wall was 4 m high, the garrison having a capacity of up to 5.000 men. Spend a few days in the region and also visit Fyrkat, the oldest Viking ring castle that has an inner diameter of 120 m. Plan a trip to the Jelling royal burials in Syddanmark, if you want to see two of the largest burial mounds in Denmark. The burials date from the 10th century AD and are the resting places of Gorm the Old and Thyra Dannebod, the parents of Harald Bluetooth (I know!), the king of Norway and Denmark between 935 and 986/987.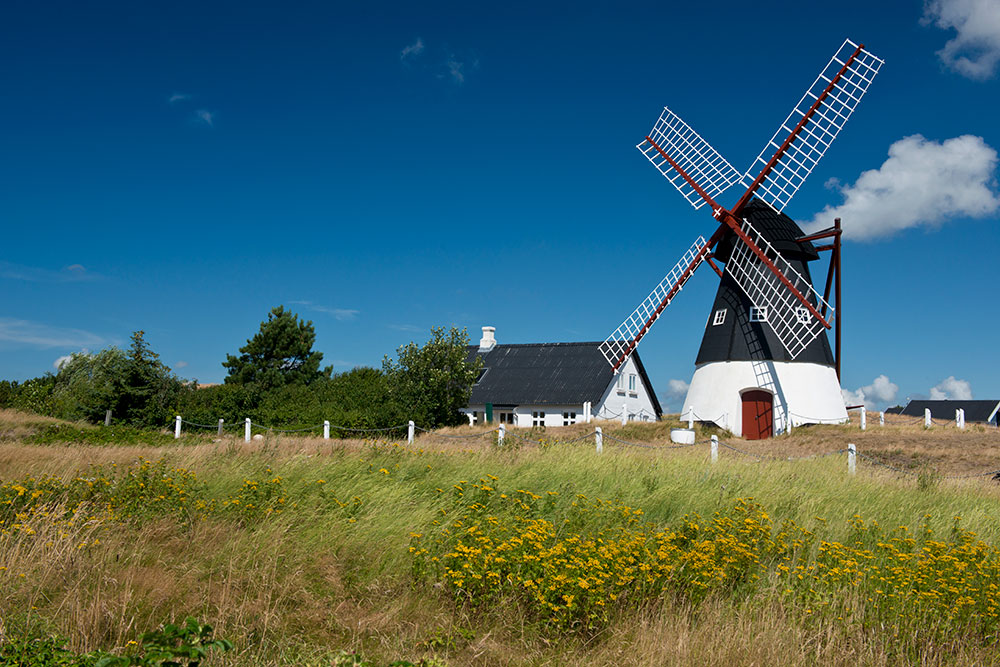 The Wadden Sea
The Wadden Sea is so impressive that it deserves its own paragraph. Covering a surface of 566 square miles, this is one of the largest national parks in Denmark. The sea alone covers 1.143.403 hectares being a superb mass of water that overwhelms visitors with its size and extraordinary wildlife. A Danish UNESCO World Heritage, the Wadden Sea moves one billion cubic meters of sea four times every twenty-four hours, creating the largest unbroken system of intertidal and mud flats in the world. Millions of migratory birds have chosen this national park as their home, as well as 500 different species of plants and animals, including the most popular inhabitants of the park – the seals. The Wadden Sea is a great destination for families, groups, and lovers of outdoor activities and, of course, a paradise for bird watchers.
Next time you're planning a unique trip to Europe, choose to spend a few days or more in Denmark. It's a wonderful place where hygge is contagious!