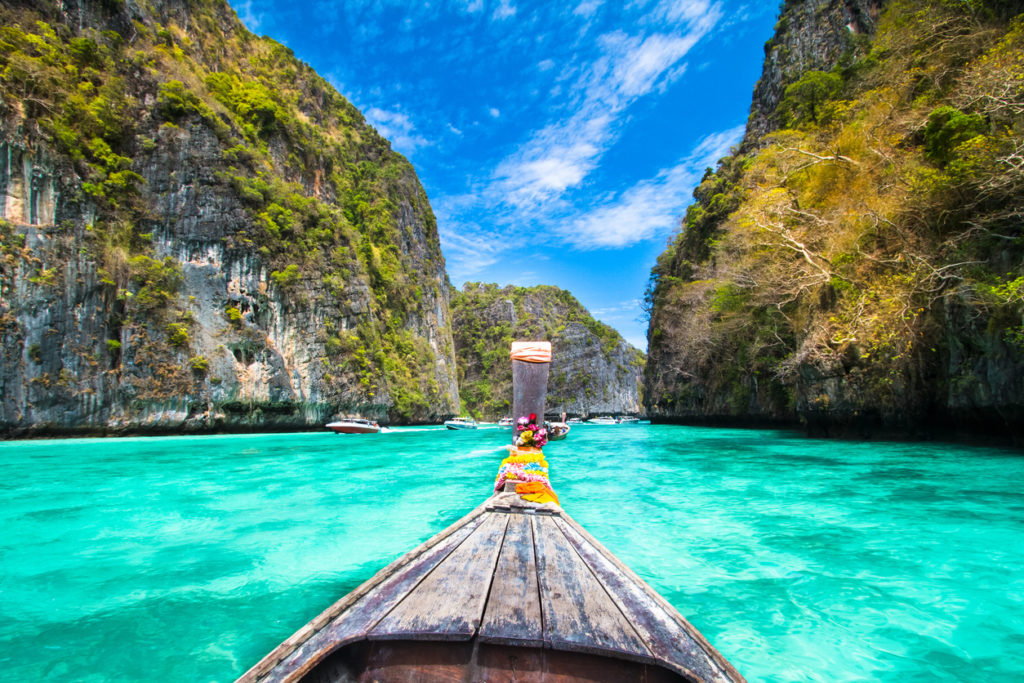 From its jade-green ocean waters to its ivory-white sandy beaches, Koh Samui is a postcard-perfect destination that blends tropical charm with a carefree island spirit. This paradise island, nestled in the Gulf of Thailand, is a tapestry of breathtaking vistas, verdant landscapes, cultural treasures, and a tantalizing cuisine that promises to infuse every visitor with a sense of awe and wanderlust.
As you descend into Samui International Airport, the mesmerizing sight of coconut groves and palm trees scattered across the landscape will greet you. This lush, tropical tableau prepares you for the paradisiacal experience that Koh Samui effortlessly offers.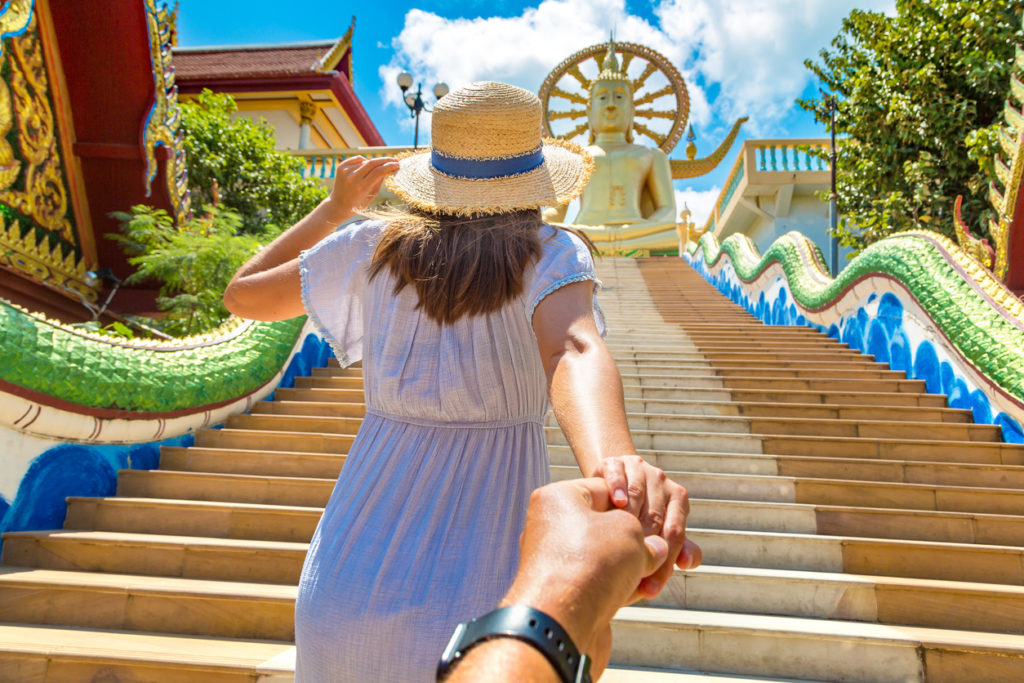 Embark on your Koh Samui adventure with a visit to the iconic Big Buddha Temple (Wat Phra Yai). Towering majestically at 12 meters tall, the golden statue is visible even from afar and serves as a beacon of peace and serenity. Nearby, Wat Plai Laem hosts an 18-arm image of Guanyin, the Goddess of Mercy and Compassion, which is as much a symbol of Koh Samui's spiritual devotion as it is a testament to its artistic traditions.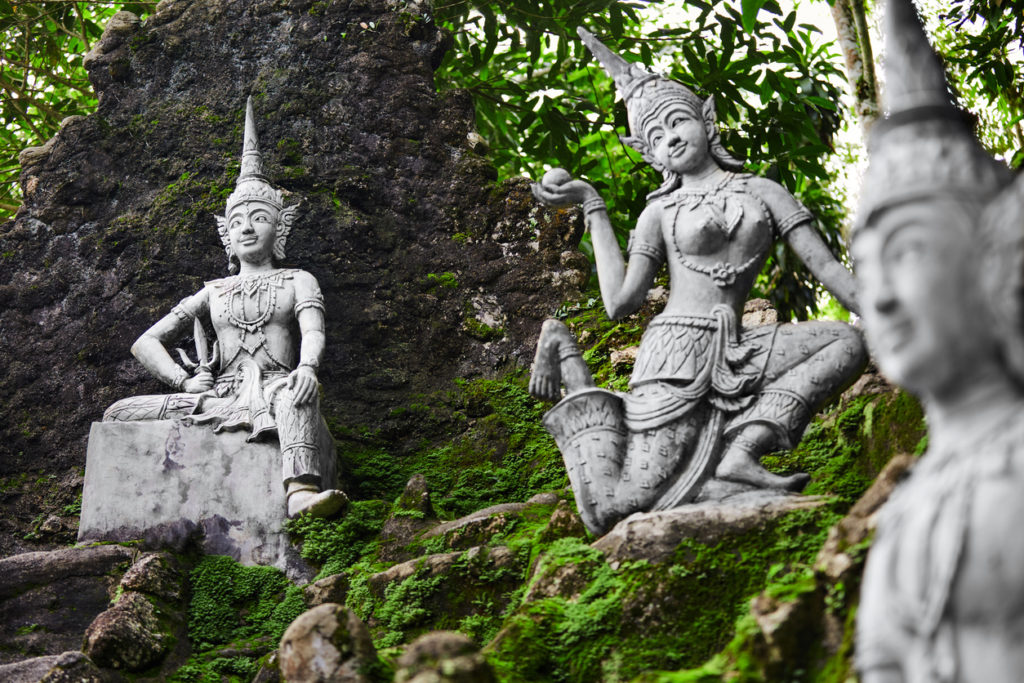 The island's tropical allure isn't just confined to its coastlines. The Secret Buddha Garden, concealed amidst the hills, offers a unique journey into the heart of Koh Samui's natural splendour. Created by a fruit farmer in his spare time, the garden's captivating sculptures are set amidst waterfalls and tropical foliage, creating a serene, magical atmosphere.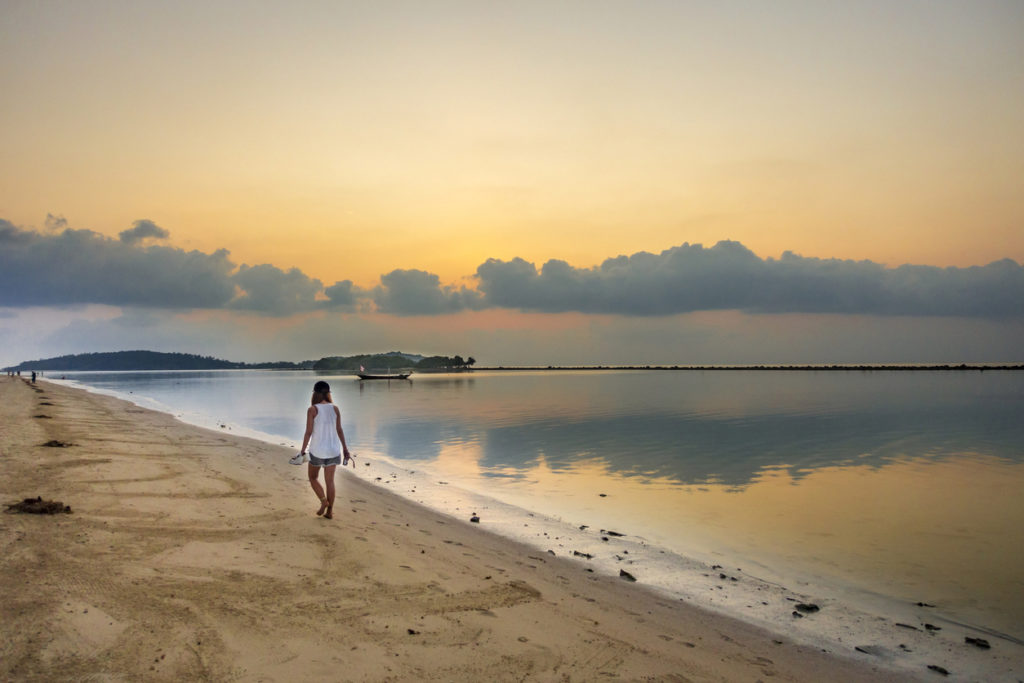 But no trip to Koh Samui is complete without exploring its renowned beaches. Chaweng Beach, a 7-km stretch of powdery white sand against a backdrop of azure waters, offers a perfect blend of tranquillity and liveliness. And then, there's Lamai Beach, which, while quieter, is no less enticing with its own blend of natural beauty and Thai hospitality.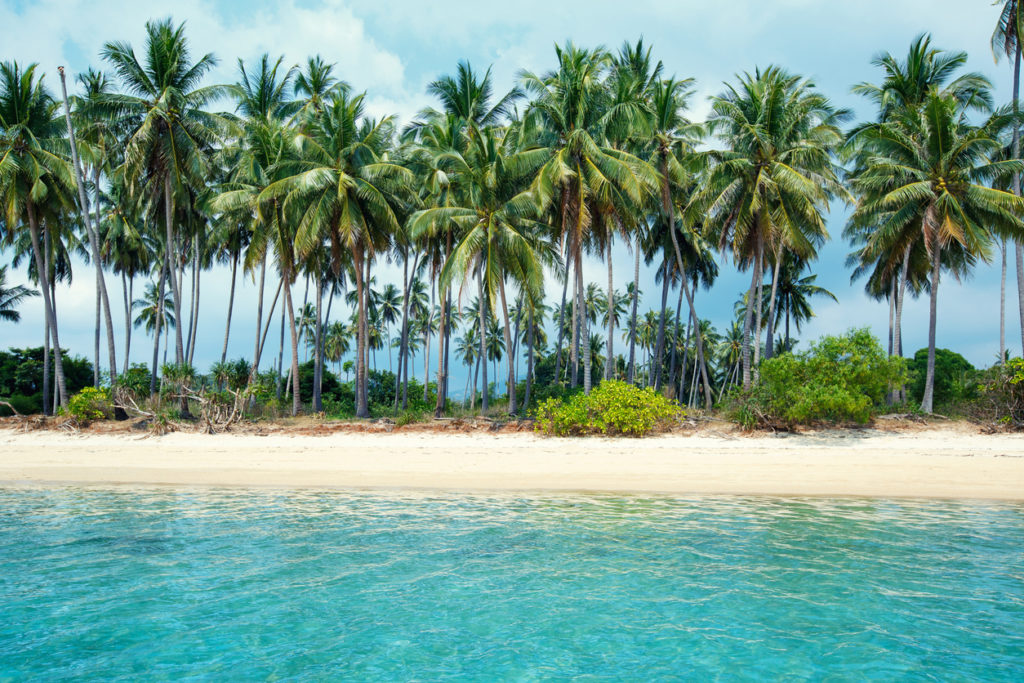 Dare to venture off the beaten path, and you'll discover the more serene Maenam, Taling Ngam, and Lipa Noi beaches. The water at these beaches is as crystal clear as a polished mirror, reflecting the radiant Thai sky above. Here, you'll find a tranquil space to enjoy Thailand's world-famous sunsets as the sky transitions from the brightness of day to a kaleidoscope of orange, purple, and crimson hues.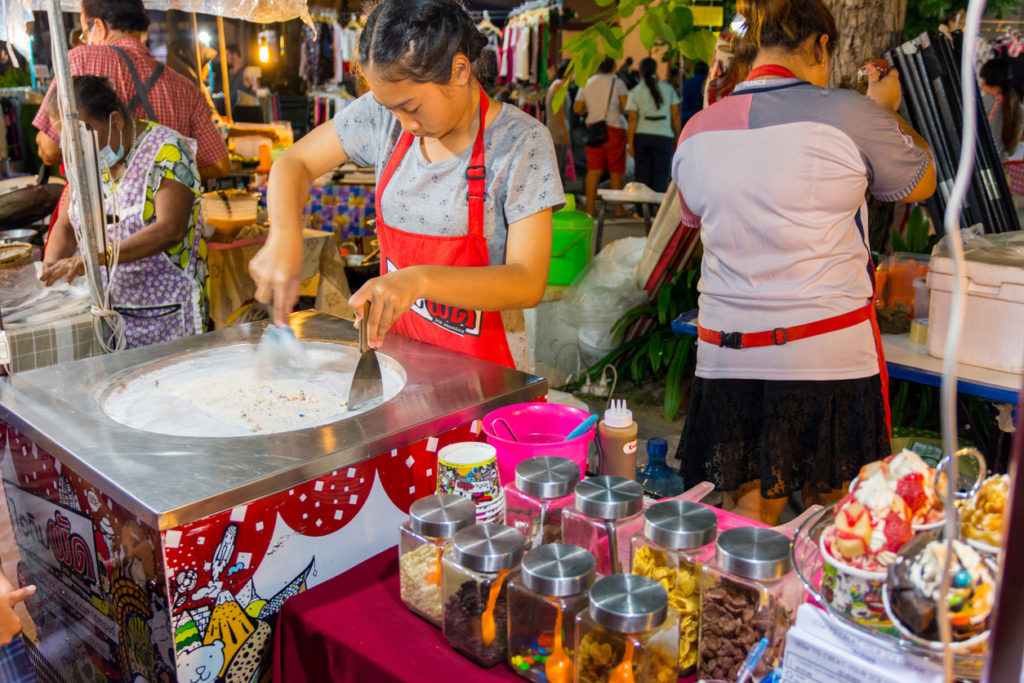 Koh Samui isn't just for beach lovers and sun worshippers. The island is a melting pot of cultural influences, visible in its local cuisine. A treat for gastronomes, you can sample the exquisite flavours of traditional Thai dishes, from the spicy Tom Yum soup to the ever-popular Pad Thai. And don't miss out on the street food scene – it's a culinary adventure you won't forget.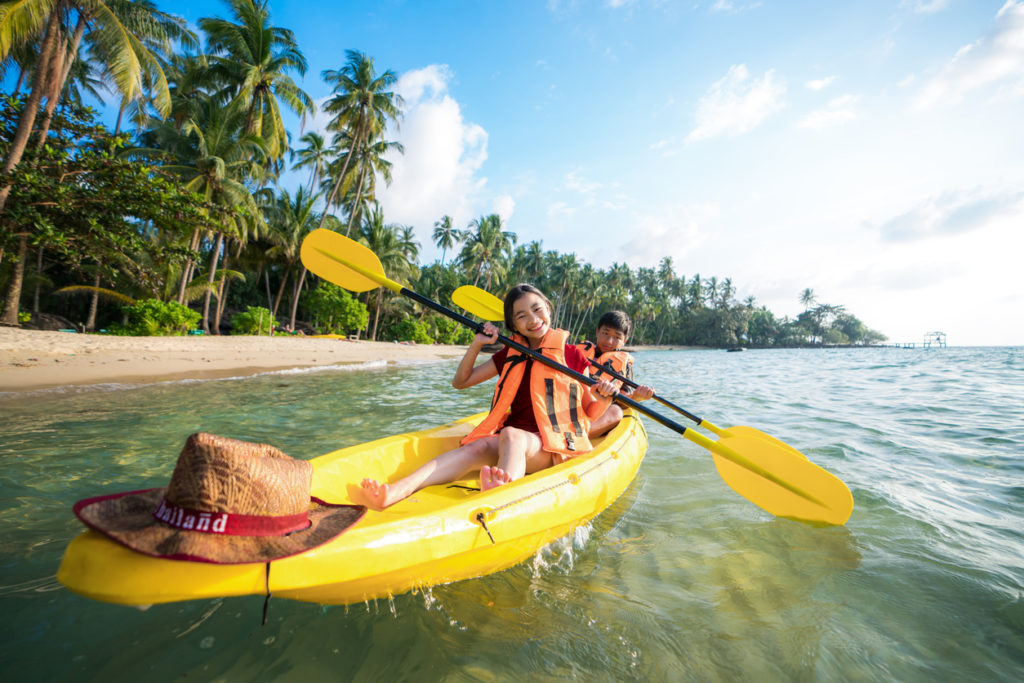 For those in search of an adrenaline rush, Koh Samui offers a wide array of water sports. From diving among vibrant coral reefs to kayaking through the clear waters, the island provides endless opportunities for aquatic exploration. And, of course, there's the exhilarating Muay Thai (Thai Boxing), a staple in Thai culture, and visitors can even take a class to learn the basics.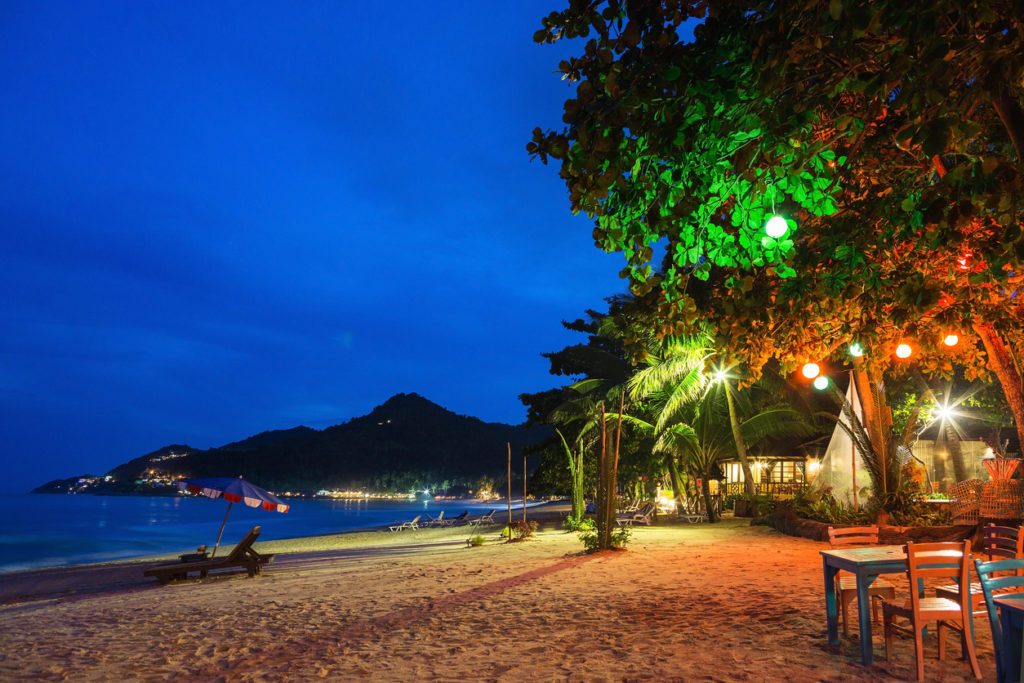 When the sun goes down, the island comes alive with a vibrant nightlife. The Fisherman's Village in Bophut becomes a bustling night market on Fridays, with stalls selling a variety of local crafts, clothing, and delicious street food. Chaweng is known for its beach clubs and night bars where you can dance the night away, while Lamai offers a more laid-back vibe with its charming beachside pubs.
Koh Samui is a true island paradise, a place where azure waters meet verdant hills, and cultural richness is woven into the fabric of everyday life.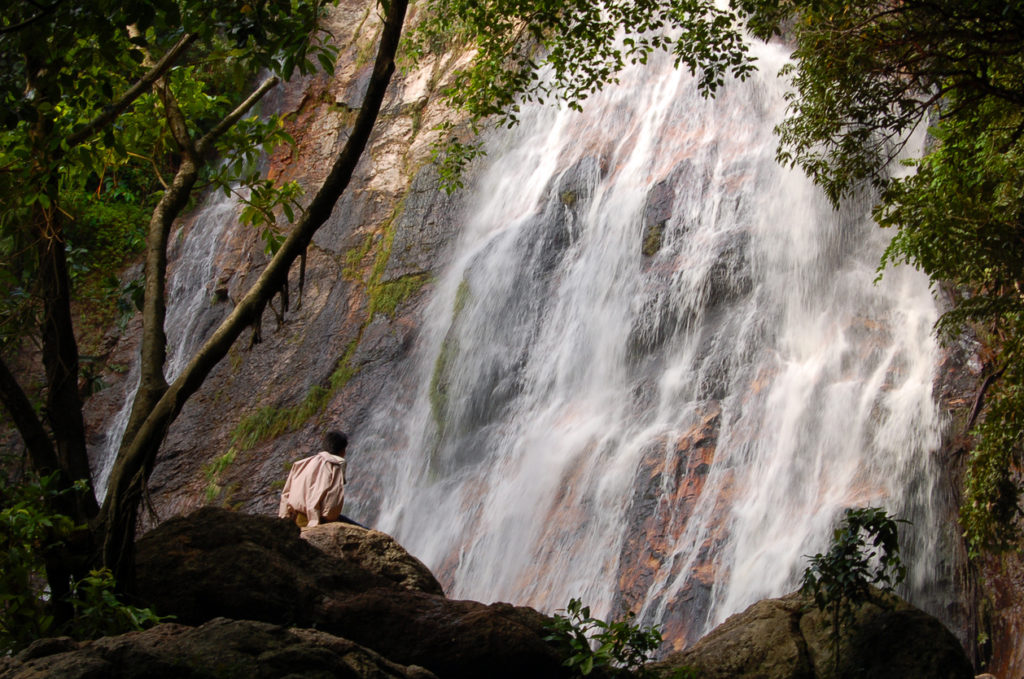 Whether you're a nature enthusiast or a history aficionado, Koh Samui has plenty to offer. Delve into the island's green heart with a trek through the rainforests, visiting the stunning Namuang Waterfalls, where cascading waters offer a cool respite from the tropical heat.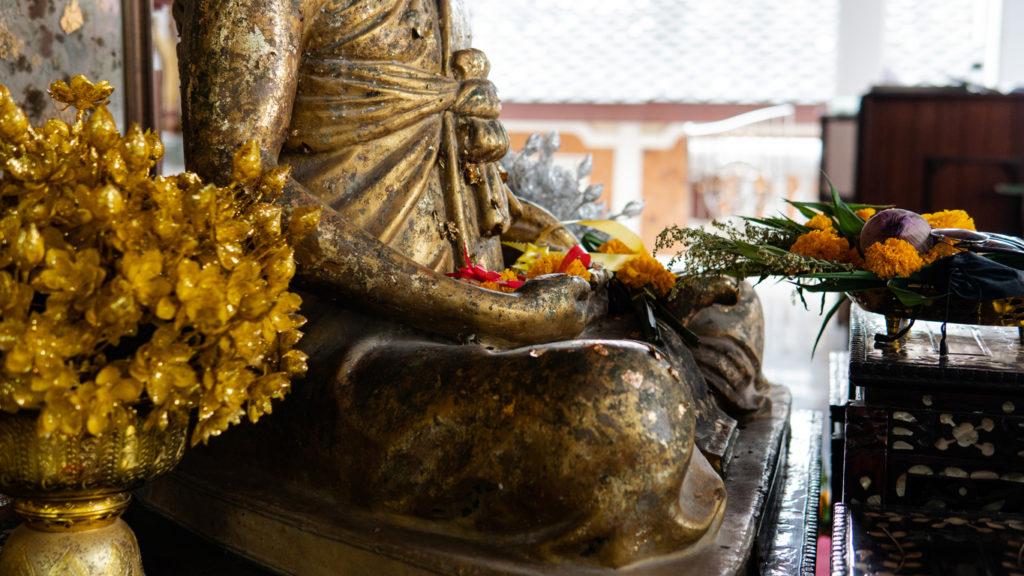 If you're keen to explore local history, the island's mummified monk at Wat Khunaram offers a unique insight into Thai customs and beliefs. This mummy, dressed in sunglasses, is respected by locals and treated as a symbol of Thai dedication to spiritual practice. It's an experience that promises a profound perspective of a culture deeply entwined with its past.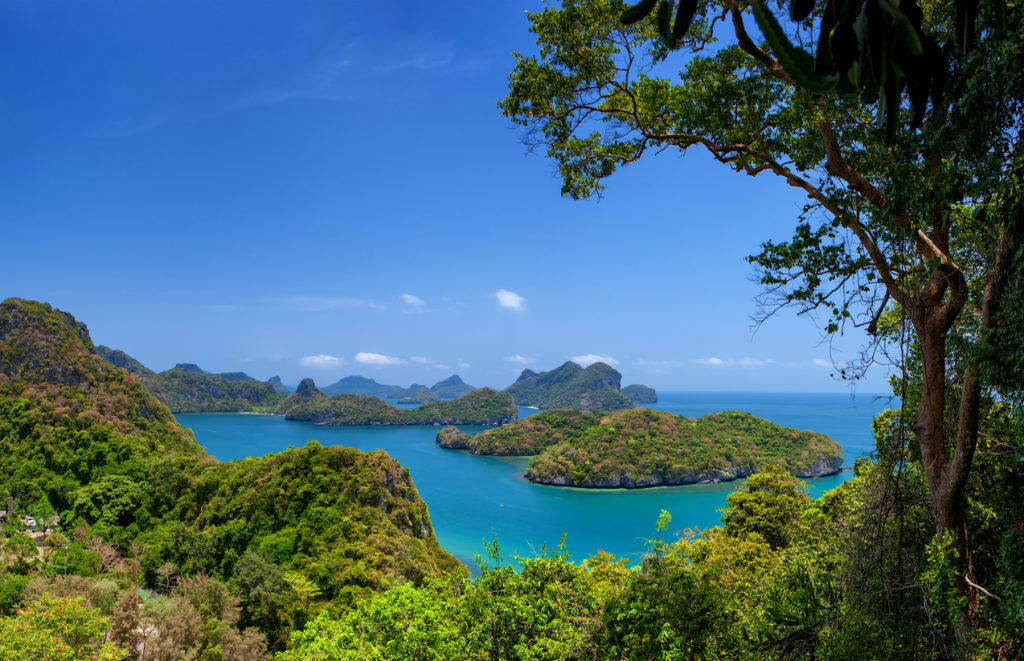 For an even more immersive cultural experience, a day trip to the nearby Ang Thong National Marine Park is a must. This archipelago of 42 islands, with its limestone cliffs, thick jungles, white-sand beaches, and hidden coves, is a dreamy landscape that seems plucked right out of a fairy tale. Snorkelling here reveals an underwater world filled with vibrant marine life, while a climb up the steps to the top of the island offers panoramic views of the surrounding emerald-green seascape.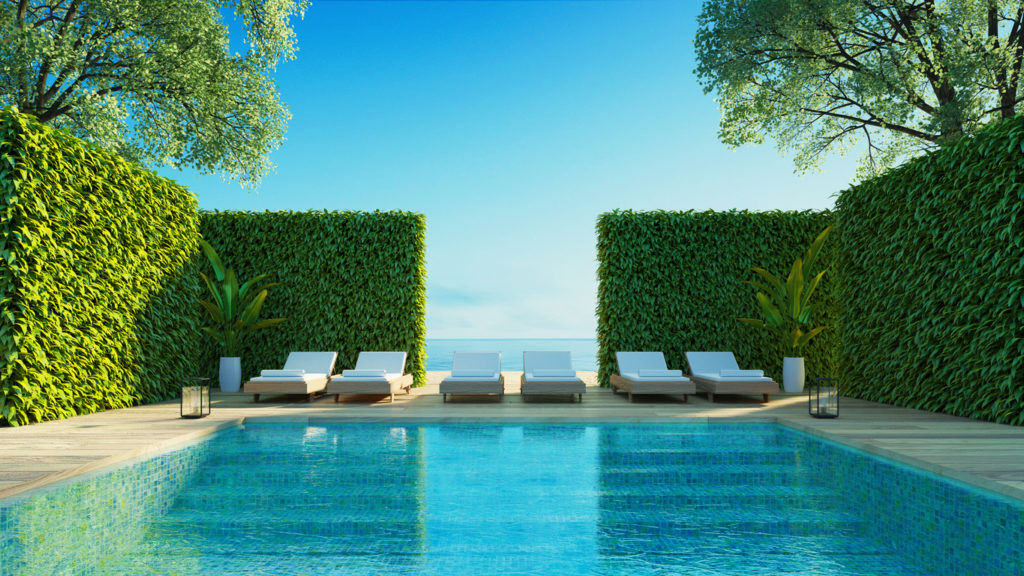 Not to forget, indulge in a quintessential Thai experience by visiting a local spa. Koh Samui, often regarded as a wellness sanctuary, boasts a plethora of spas that offer a range of treatments, from traditional Thai massages to herbal steam baths. These therapeutic experiences, designed to harmonize the body and soul, reflect the age-old wisdom of Thai healing practices.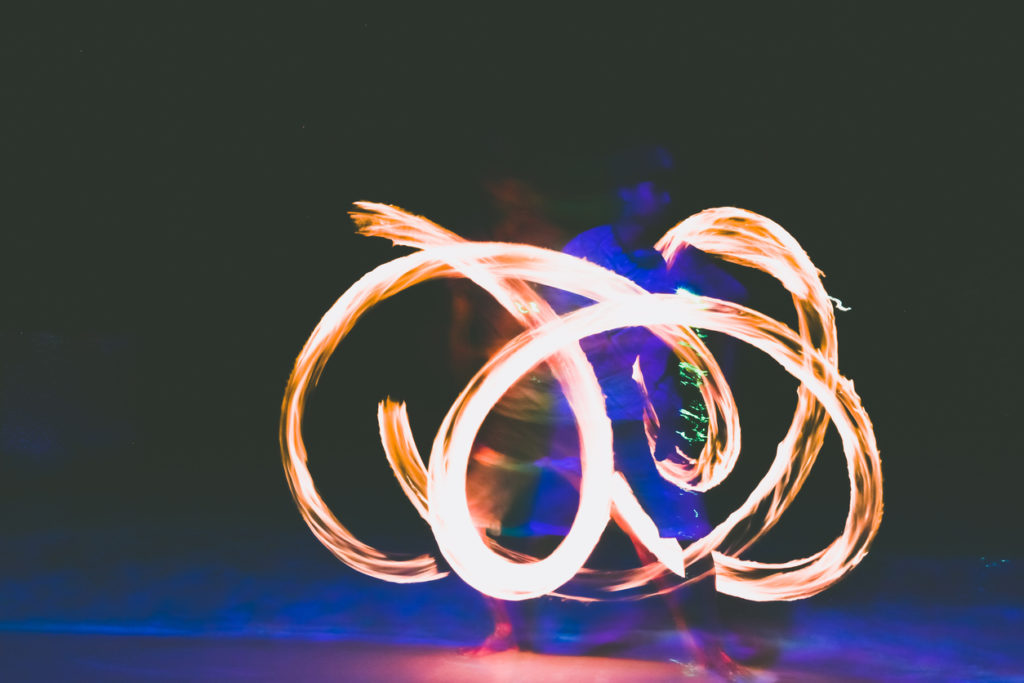 And finally, make sure to soak in Koh Samui's legendary full moon parties. Haad Rin Beach on the nearby island of Koh Phangan comes alive every full moon night, transforming into an epic celebration of life, music, and dance. It's a high-energy event that blends the tropical beach setting with an electrifying party atmosphere, guaranteeing an unforgettable night.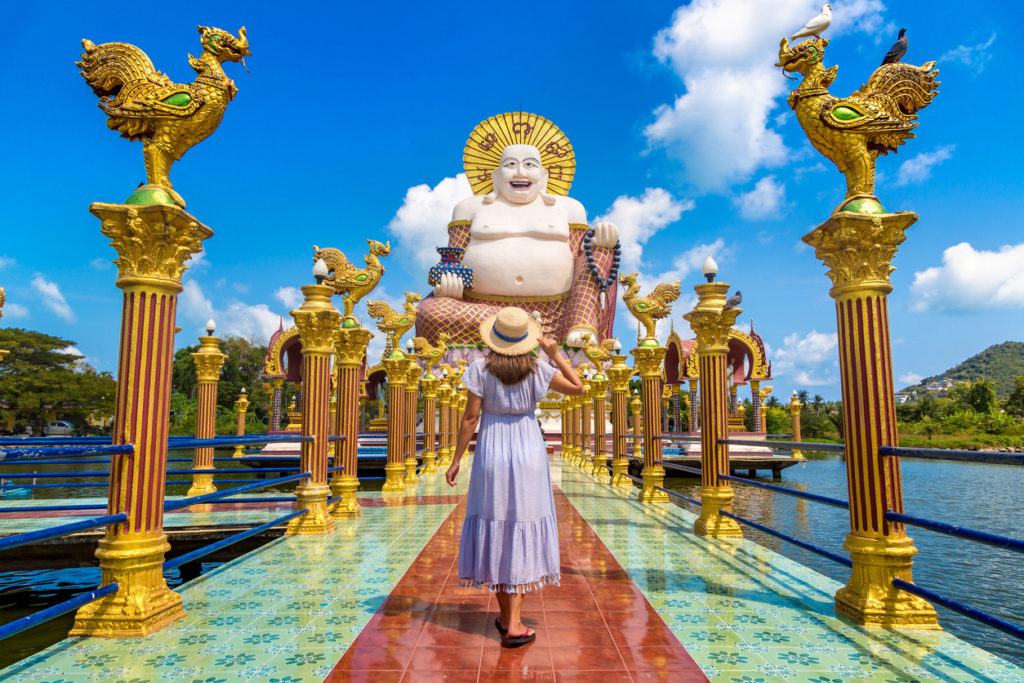 Beyond the sun-soaked beaches, the lush tropical greenery, and the charming cultural experiences, it's the warmth of the Thai people that makes Koh Samui truly magical. The island's residents are renowned for their hospitality, their ever-present smiles serving as a wonderful reminder of why Thailand is often referred to as the 'Land of Smiles'.
So, come to Koh Samui. Discover the stunning natural beauty, delve into the rich tapestry of cultural experiences, savour the mouthwatering cuisine, immerse yourself in the vibrant nightlife, and create memories that will last a lifetime. This enchanting island is more than just a destination; it's a tropical symphony that charms your senses and captures your heart.