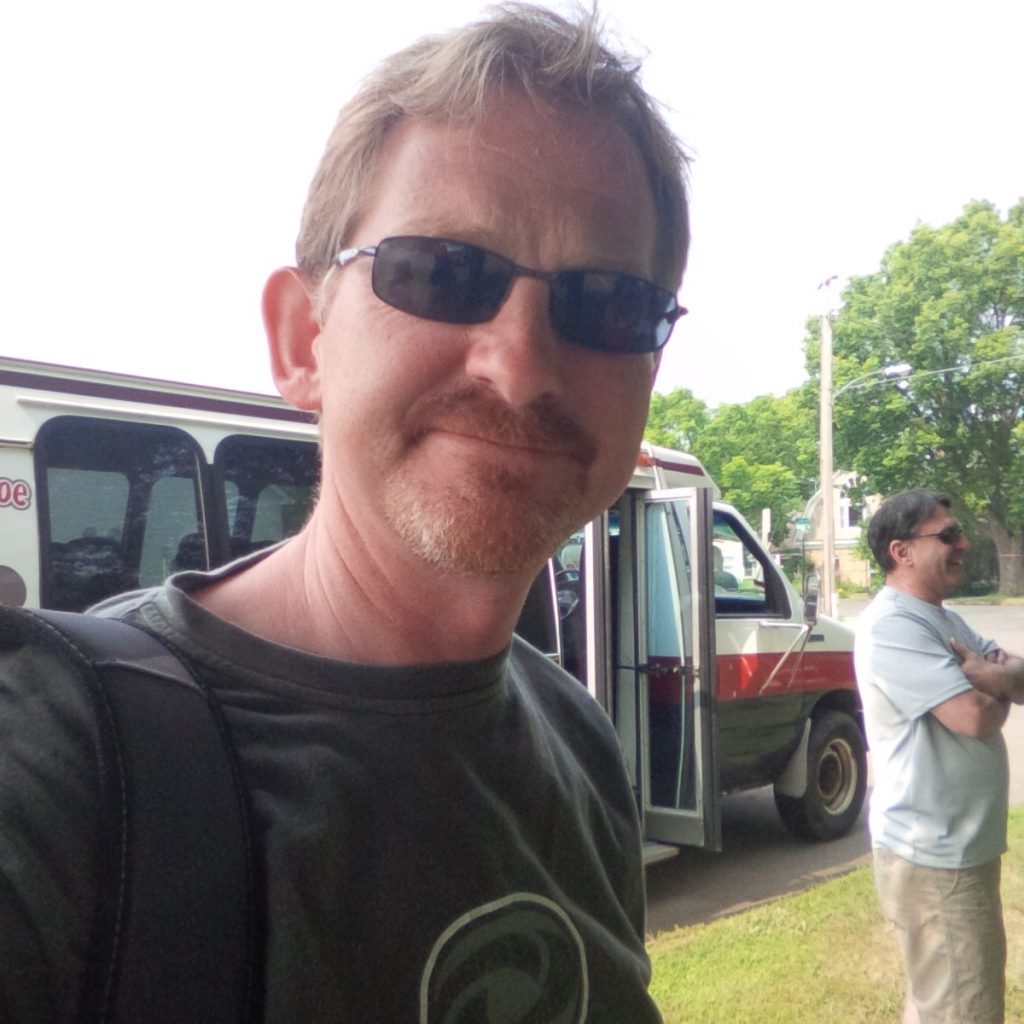 It was 6:30am and I was awake and packing for what was going to be my first 4th of July weekend in the USA, and I was frankly excited not only would this weekend bring lots of food and enjoyment but it would provide a chance to explore Minnesota the way I had wanted to from the very first time I had learned of the state.
Ahead of me was an hour and a half drive from Bloomington Minnesota into Wisconsin (we were heading to Osceola, a small community just on the western border of Wisconsin) and then going for a canoe paddle down the St Croix River which is a tributary of the Mississippi River. So in effect I was going to be near the source of the grand old grandfather of them all…. The Mighty Mississippi, this was taking me back to my childhood when I had imagined canoeing this great river.
In Osceola we were meeting up with Riverwood Canoe and Kayak Rentals outside the St. Croix River Inn and from here we would be taken upriver to the Wisconsin Interstate Park. Everyday Riverwood run these tours and have 4 start times 9, 11, 1, & 3. There is no time limit on how long you take to get down the river which is a bonus because they guarantee they are always waiting for you at the Osceola Landing to bring you back to your car so that takes any stress out of the journey.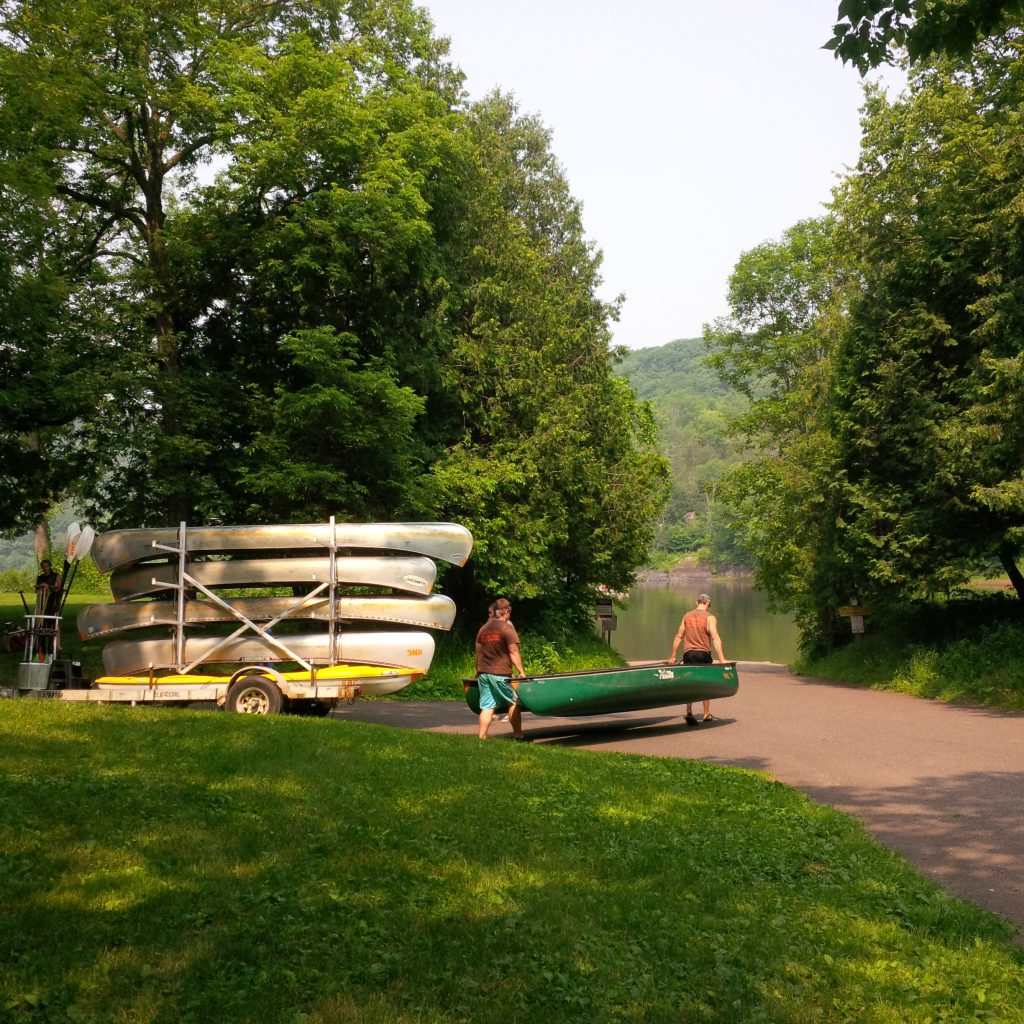 The entrance to Interstate Park is geographically dramatic, sharp cliffs fall away to the smooth running St Croix River and lined along the water's edge you see pine trees which bring the whole area alive with true beauty. Looking up I saw an eagle overhead and just for a moment you get the feeling you could have been at the forefront of adventure as a pioneer hundreds of years previously and what they must have seen and felt.
Once we had all off loaded we set about our journey down the river, this particular day the river looked more like a freeway in rush hour. I could not believe my eyes, I had never imagined so many canoes existed in one place for as far as the eyes could see it was full of adventurers enjoying the surroundings and it is at this moments that you really do realise how much humans value nature and want to enjoy it, there were no Disney rides and lines here… just nature, and once you push off it is just you, your other partner in the canoe and the elements.
Each stroke of the paddle was a stroke back into my dreams as a child. The adventurer in me was starting to over flow in the enjoyment… just watching the eagles, the other wildlife chattering away upon the shoreline and overhead, the exciting and spiritual feeling of being miles away from shopping malls and cellular reception just filled me with a sense of recharge!
As we canoed gently down the river, a small paddle steamer from Taylor Falls passes us by. A small hoot of the horn to clear its path and it gently paddled on by with its passengers waving from above. They were probably either extremely jealous that they were not as close to nature as us or smugly thinking what a fool we were with such a long journey ahead – I like to think it was jealousy, or did they know something I did not, only time would tell.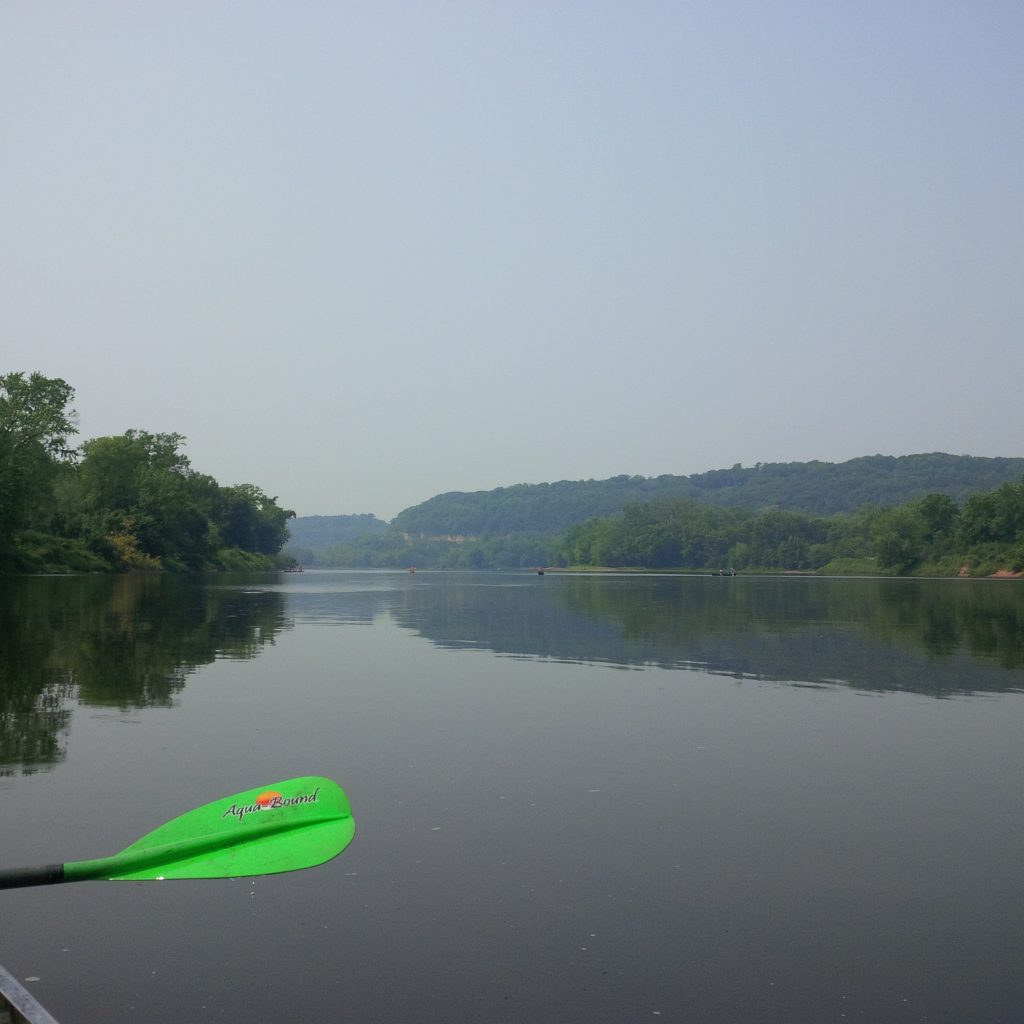 A few twists and turns of the river and we approached an area of cliffs that the glaciers had cut through over the millenniums of time. Slowly we pull the canoe close to the cliff edge and a small overhanging area is exposed and like any normal adventurous type we just had to paddle under it, not because anything was there but more because it was a challenge and it is human nature to explore such areas no matter how trivial or ridiculous and illogical that might seem.
As we turned the corner of the river directly in front of us lay a sand bar and all the way around it were canoes dragged upon its shoreline. For a brief moment it was a horrific sight, had we come across a college frat party?!!! But alas we noticed the shouts and noise were coming from everyone happy with the natural environment and swimming in the cold river water. Not being a prude I was more than happy and content to jump into the cold water for a swim, I mean I have surfed in 32F water with waves pounding over my head so what can this river throw at me? The truth is it's a totally different type of cold, the body soon becomes numb but my lord it is refreshing to experience!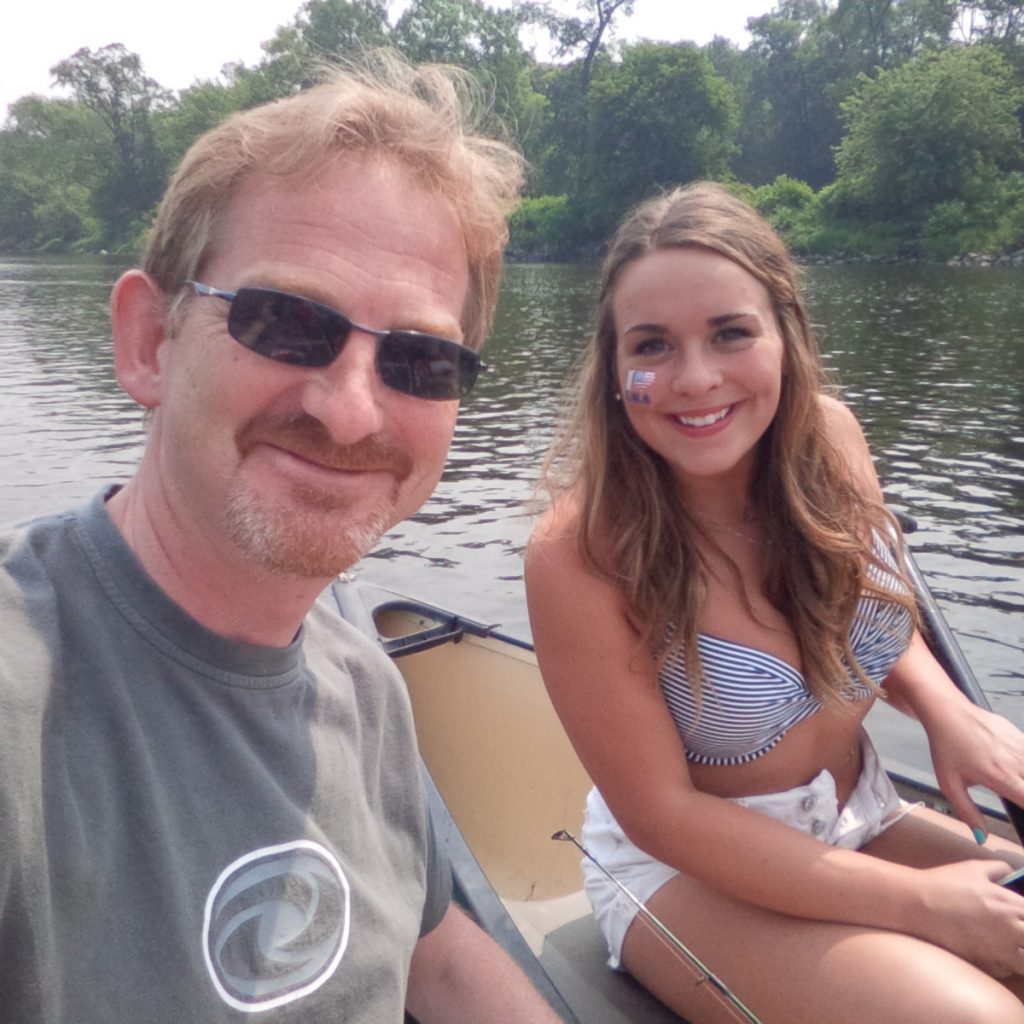 Next stop would be the picnic venue, but where that was would prove to be difficult. The banks were full at every nominated beach site with others having the same experience and of course this seemingly was the busiest day of the year to be on the river – a rookie mistake clearly. Eventually we find a stretch of clear river sand and paddle hard across the river to reach it. After lunch we headed out on to the final push home.
Drifting down the St Croix River is without a doubt one of the most memorable experiences of my life. I have travelled and seen some wonders but to experience a river adventure such as this exceeded my wildest expectations.
I would highly recommend visiting Minnesota and Wisconsin for this and many more wonderful nature based experiences. In fact there are so many options that you could spend a whole week long on different adventures and still have more to return to.
Plan Your Trip:
Riverwood Canoe and Kayak Rentals – riverwoodcanoe.com/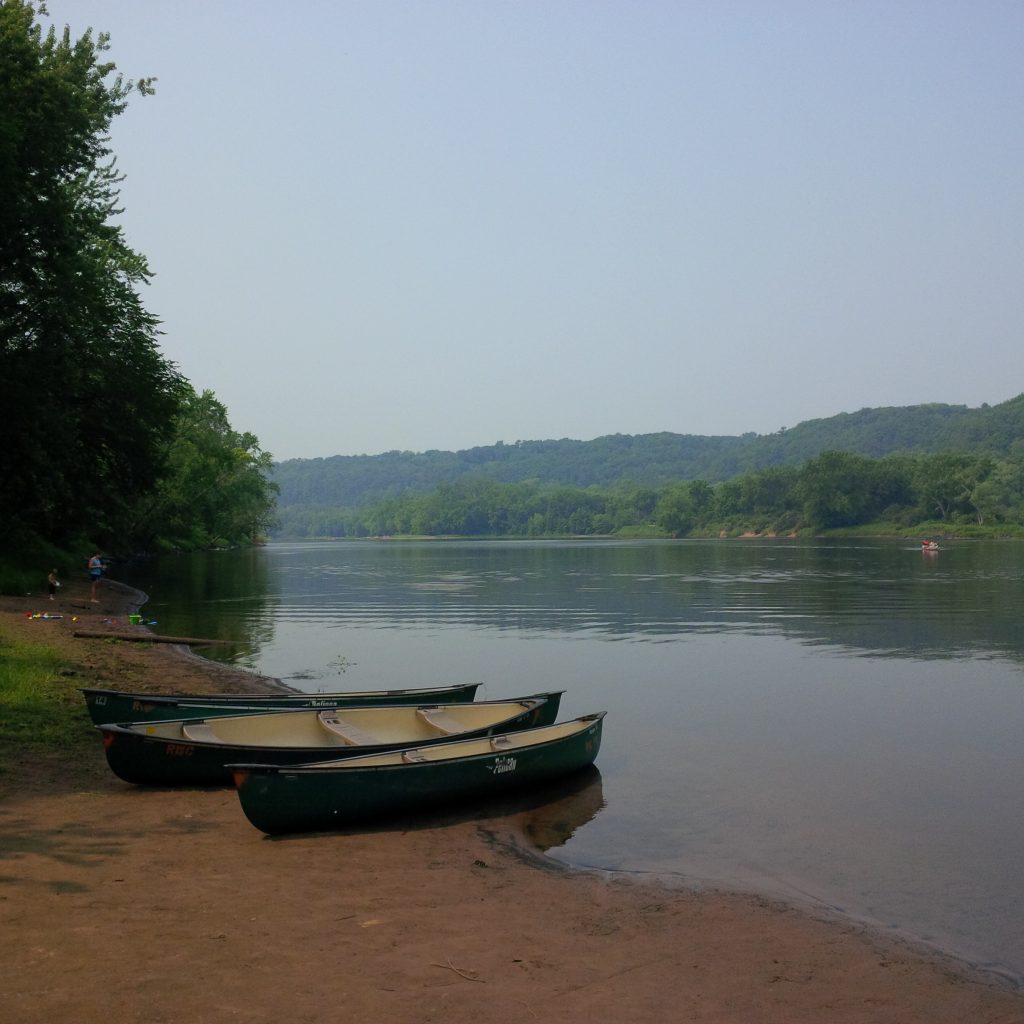 Autumn House Inn – https://www.autumnhouseinn.com
Minnesota Waters Facts:
11,842 lakes (more than 10 acres)
69,200 miles of rivers and streams
680 miles of the Mississippi River's 2,552 total miles flow through Minnesota.
Minnesota borders Lake Superior, which is the world's largest freshwater lake. Lake Superior is at the end of the St. Lawrence Seaway, which brings boats from around the world to the port of Duluth.
Minnesota's rivers and streams flow in three directions: north to Hudson Bay in Canada, east to the Atlantic Ocean and south to the Gulf of Mexico.