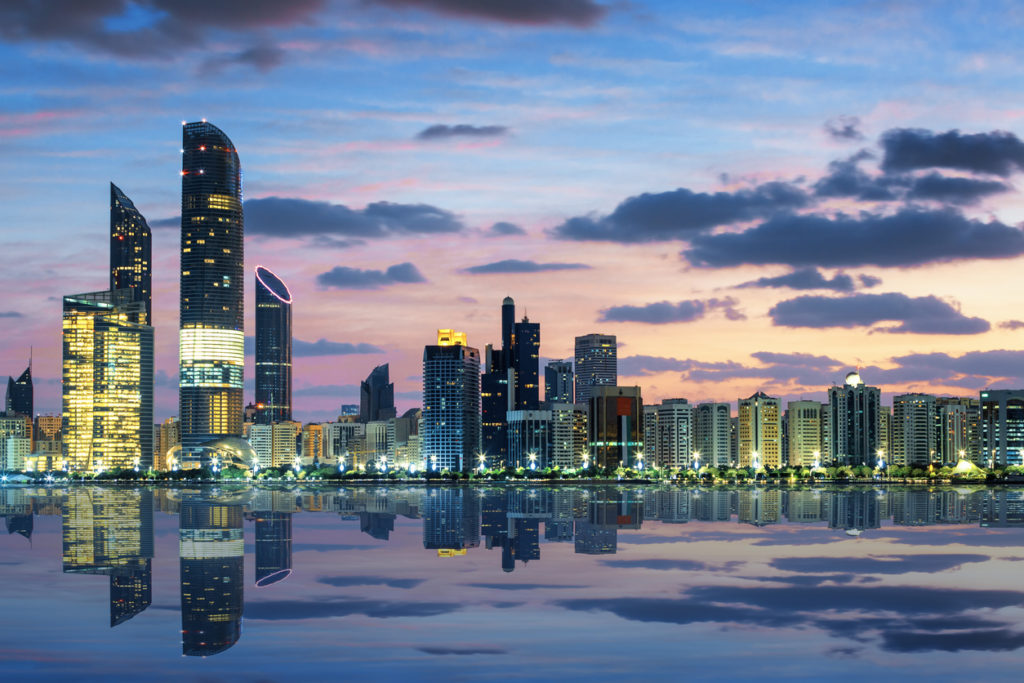 In the heart of the United Arab Emirates, Abu Dhabi stands as a shimmering jewel of culture and modernity, the perfect blend of the past and present. Whether you are a history buff, a nature enthusiast, a shopping aficionado, or a foodie, there's something for everyone in this ever-evolving cityscape.
Marvel at the architecture
The city is home to various architectural marvels, representing both the historic past and the vibrant present. A visit to the magnificent Sheikh Zayed Grand Mosque is a must. It is the epitome of intricate Islamic architecture, a white marble structure adorned with gold, marble, and semi-precious stones. It is one of the world's largest mosques and a symbol of Abu Dhabi, which is why it should be one of the first things anyone who is visiting sees. With 28 domes, more than a thousand columns, and the world's largest hand-knotted carpet, it manifests tranquillity and grandeur.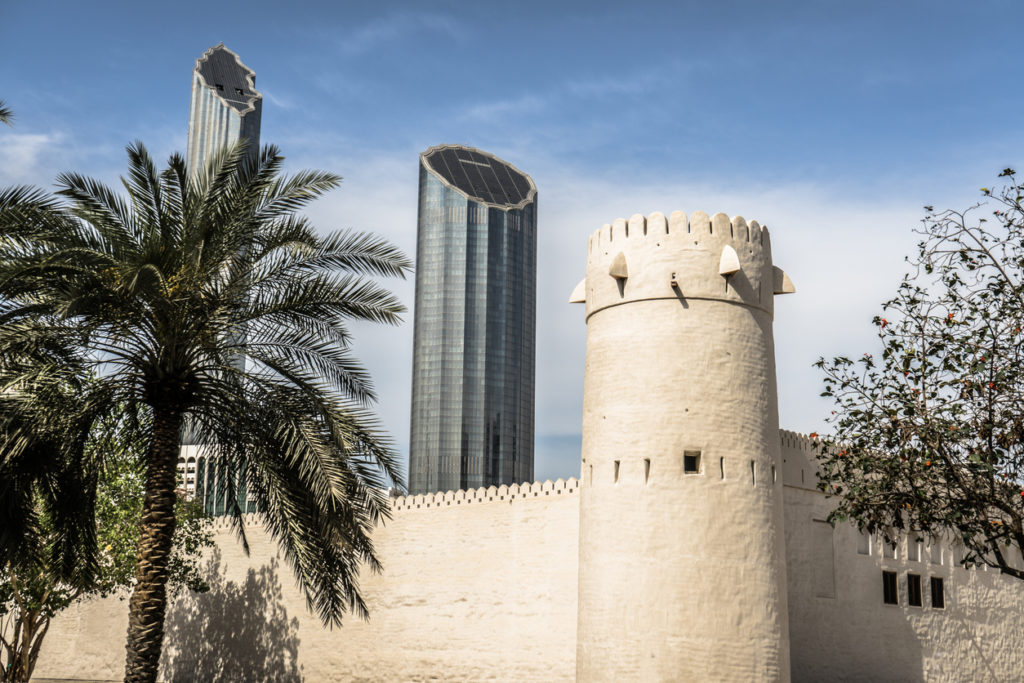 Or take a visit to the oldest stone building in Abu Dhabi, Qasr Al Hosn. Once a fort, it has not been transformed into a museum displaying the city's evolutions from a humble fishing village to a metropolis. It is captivating for families and history buffs alike.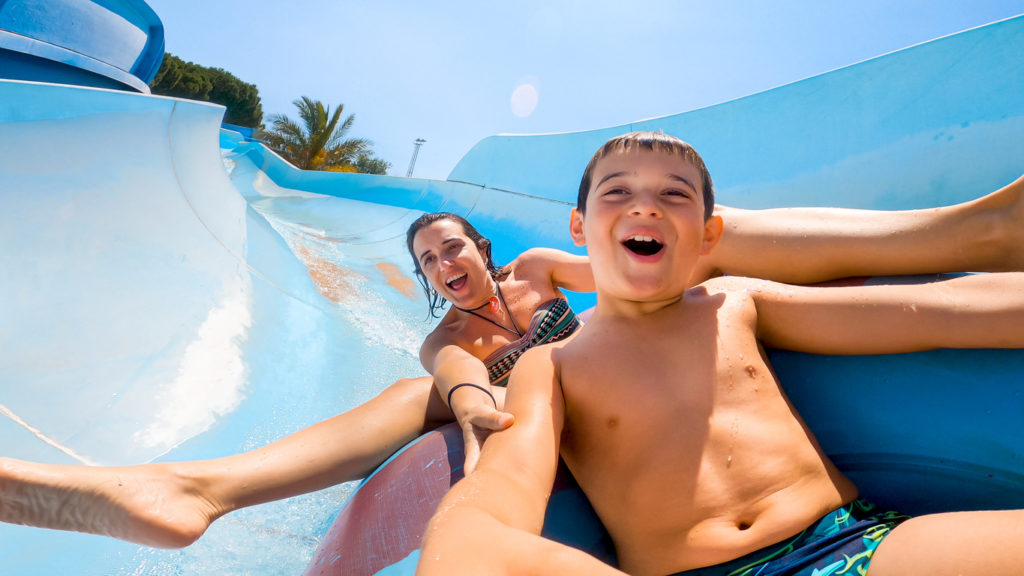 Thrills and Spills of Sports and Entertainment
Abu Dhabi has made a name for itself in the sports world, particularly Formula 1 racing. At Yas Marina Circuit, adrenaline junkies can experience high-speed thrills either from the passenger seat or, for the brave, behind the wheel.
Close to the circuit, Yas Island pulsates with leisure and entertainment. The Yas Waterworld, a globally recognized waterpark, offers over 40 rides and attractions. Ferrari World, home to the world's fastest roller coaster, Formula Rossa, promises to elevate your adrenaline levels. For a more laid-back experience, Yas Mall, a retail haven, provides international and local brands alongside a variety of restaurants that cater to all tastes.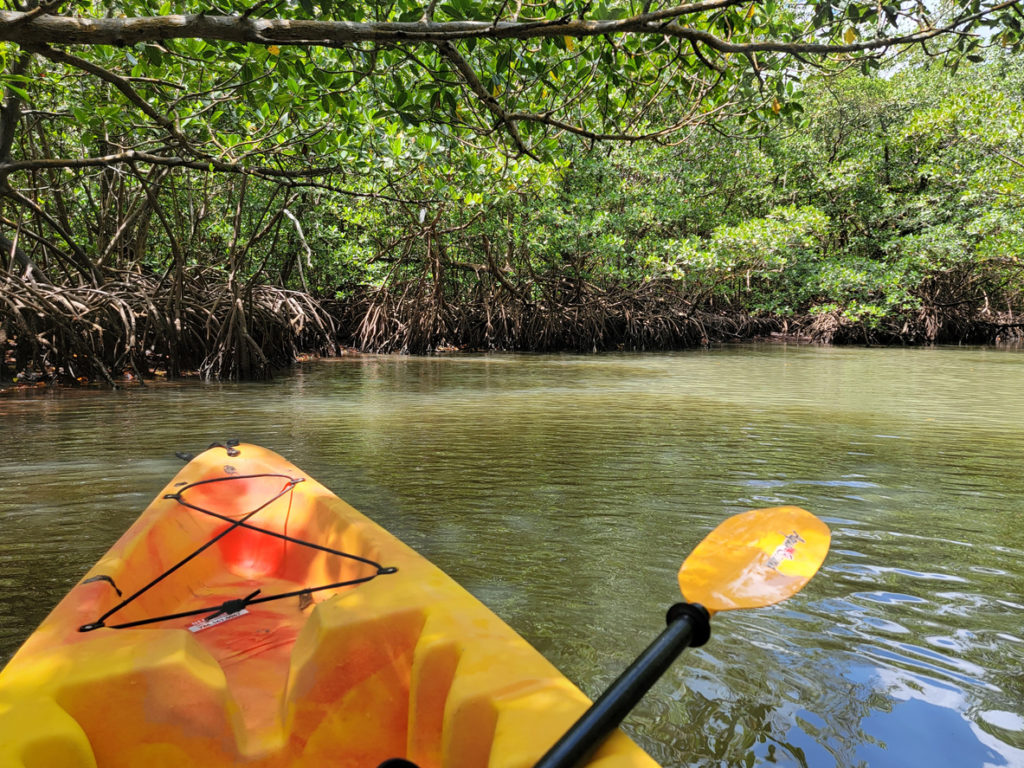 Embracing natures wonders
Abu Dhabi's nature is just as impressive as its built environment. The Mangrove National Park is a testament to the city's commitment to preserving its unique ecosystem. Here, visitors can enjoy kayaking or paddleboarding through the serene waterways and may even catch a glimpse at some rare birds and marine life.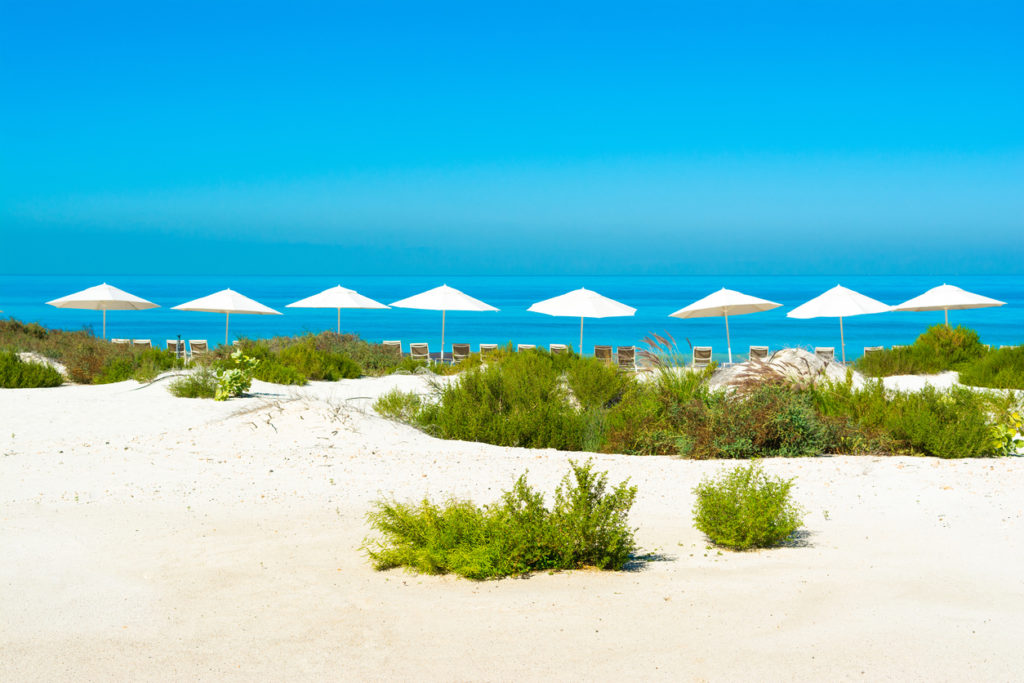 Saadiyat Beach is another gem, providing an idyllic backdrop for relaxation or watersports. Turquoise waters meet pristine sands in this picture-perfect location that embodies the quintessential beach experience.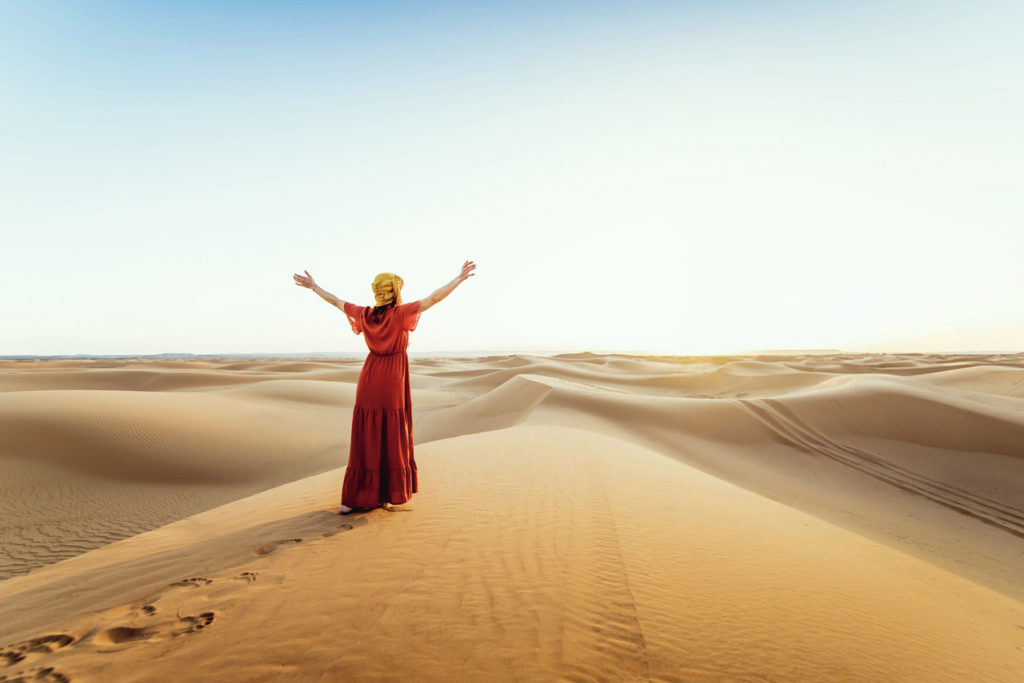 Experience a desert Safari
One of the most sought-after and enchanting experiences in Abu Dhabi is the desert safari, an expedition that pays tribute to the Emirate's Bedouin roots. It is an adventure activity and a journey into the timeless customs and hospitality of the Arabian desert lifestyle, offering an authentic cultural immersion.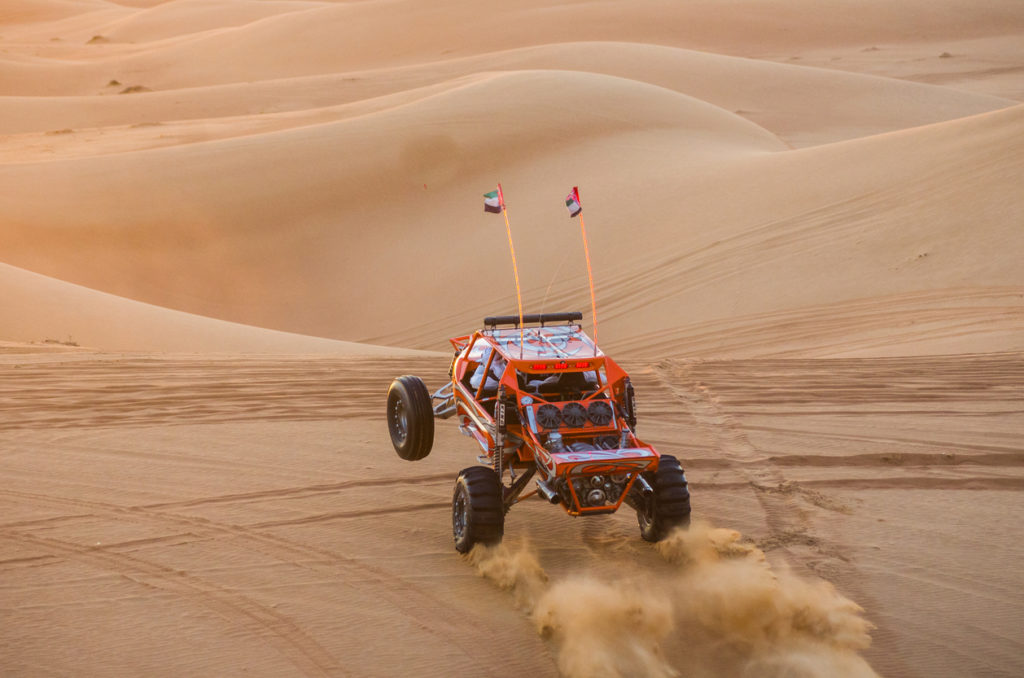 From dune bashing, visitors experience an adrenaline-filled ride across the desert in a 4×4 vehicle, followed by sandboarding opportunities for the adventurous. A calming camel ride offers a more relaxed way to appreciate the serene desert landscape.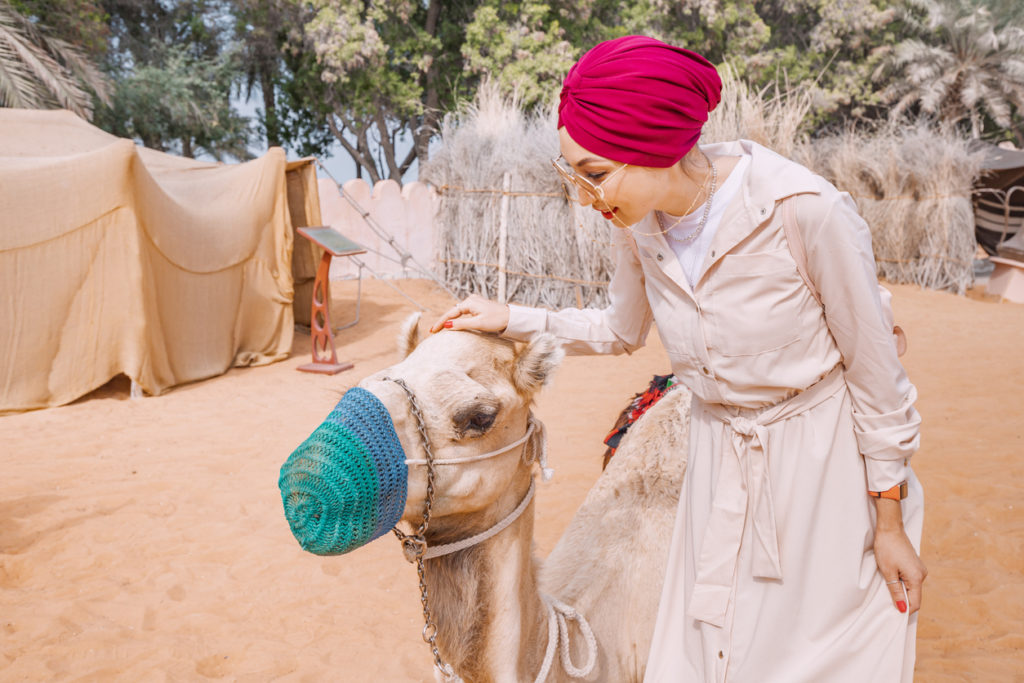 The desert safari presents Abu Dhabi's heritage and history in a captivating, intimate way, showing the contrast between the city's modern skyscrapers and the tranquil desert, which reflects Abu Dhabi's balance between progress and tradition.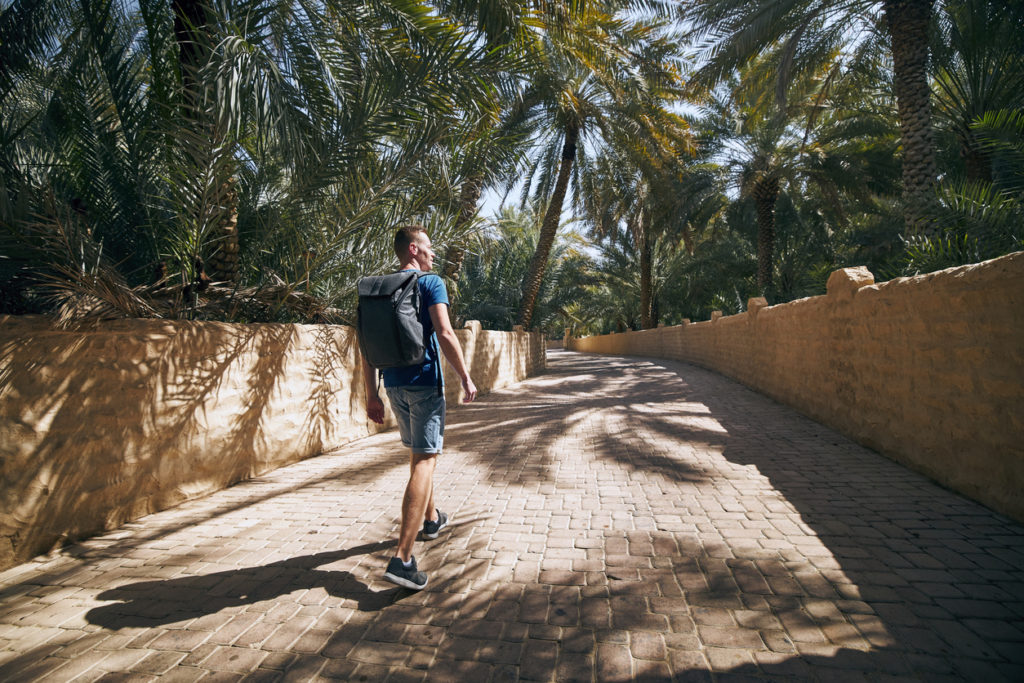 Visit Al Ain City and Al Ain Zoo
Often called the "Garden City" due to its greenery, Al Ain is a UNESCO World Heritage site located approximately 120 kilometres from Abu Dhabi. It boasts several attractions, including Al Ain Zoo, Al Ain Oasis, Al Jahili Fort, and the archaeological sites at Hili, which depict the early human habitation of the area. The Al Ain Zoo, in particular, is famous for its extensive collection of over 4000 animals and its commitment to conserving endangered species.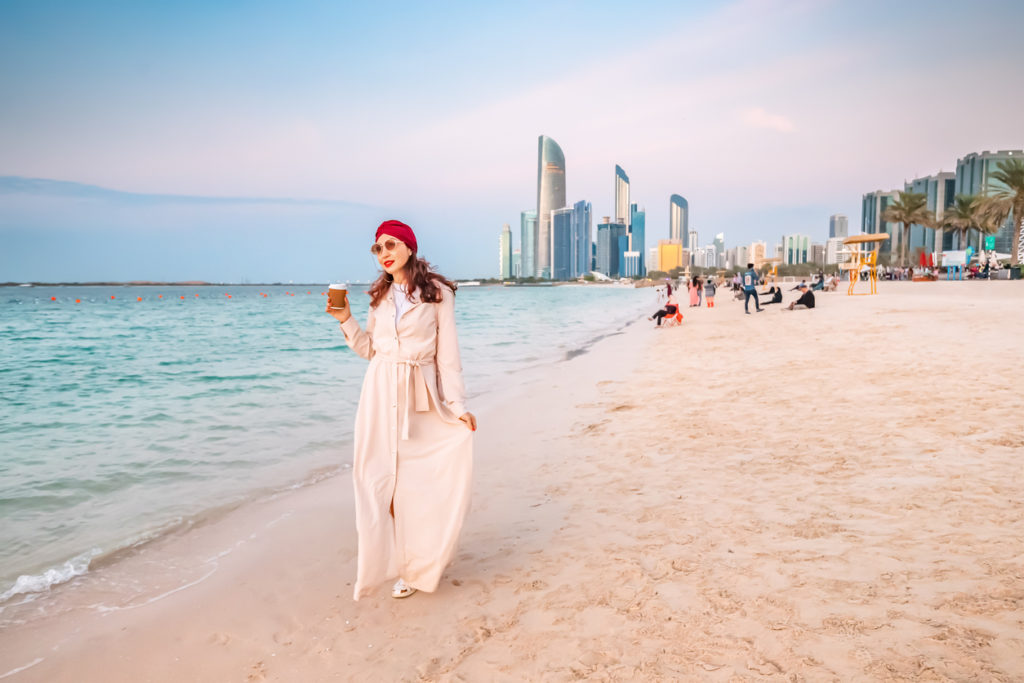 Relax and rejuvenate along the Corniche Beaches
The Corniche, a spectacular 8-kilometre stretch along Abu Dhabi's waterfront, has become synonymous with outdoor relaxation and unparalleled sea views. It offers beautifully maintained sandy beaches, lush parks, and a stunning view of the city's skyline. Here, residents and visitors find a peaceful refuge from the bustling city, where they can connect with nature and enjoy various outdoor activities.
Corniche Beach is segmented into three sections. Al Sahil (for singles and groups), Gate 2 (for families), and Gate 3 (for families and children), catering to different preferences and ensuring a comfortable experience for all visitors.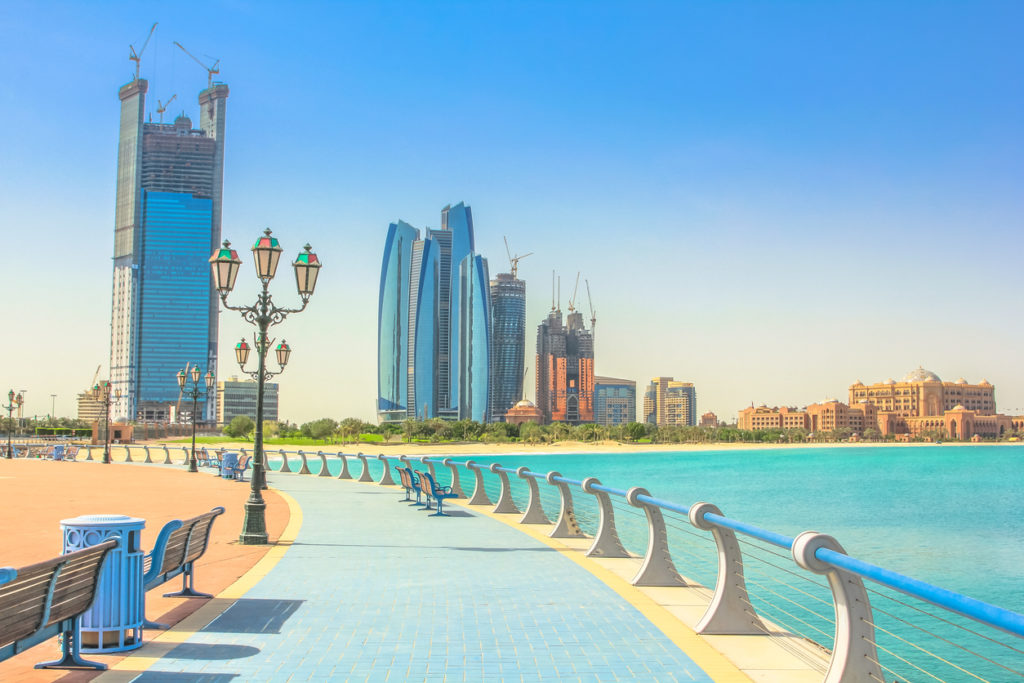 Extending across the Corniche are well-manicured walkways and cycling paths. You can rent a bike or take a stroll, soaking in the sights and sounds of the sea. The area also has several workout stations, making it a popular spot for fitness enthusiasts.
The Corniche area has many cafes and restaurants serving local and international cuisine. After a relaxing day on the beach, you can enjoy a beachside meal or grab a quick snack from the many food trucks.
The beautifully illuminated Corniche offers a different yet equally mesmerizing experience at night. The setting sun lends an orange glow to the sky, painting a picture-perfect scene and making it an ideal spot for romantic walks or peaceful solitary moments.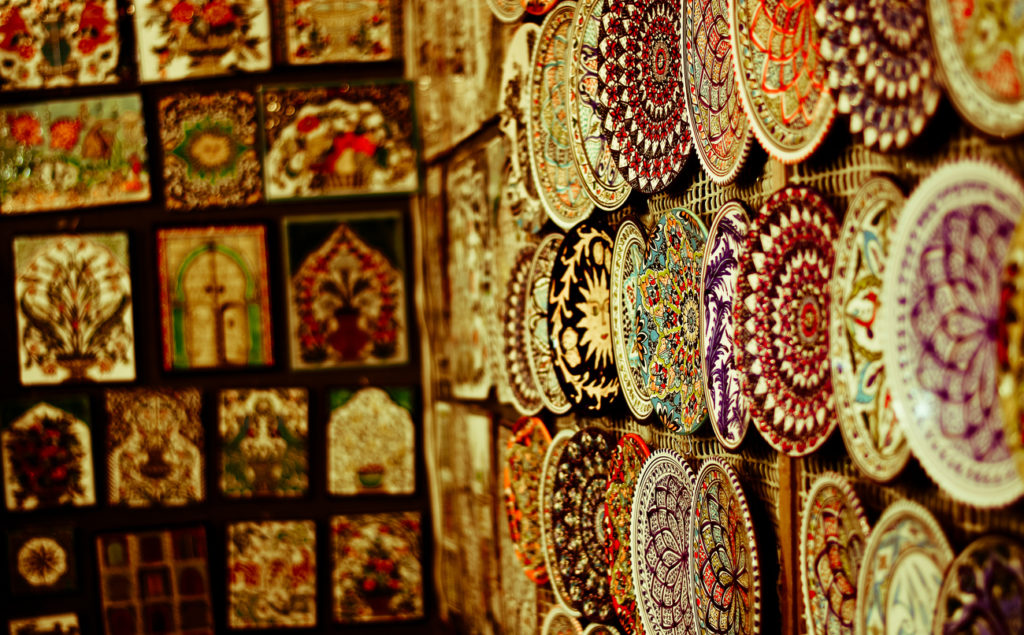 Shop the traditional Souks
One of the best ways to truly immerse yourself in Emirati culture is to take a stroll through the traditional souks of Abu Dhabi. These bustling markets, often a labyrinth of small shops and vendors, offer a sensory overload with their vibrant colours, unique aromas, and energetic haggling that fills the air.