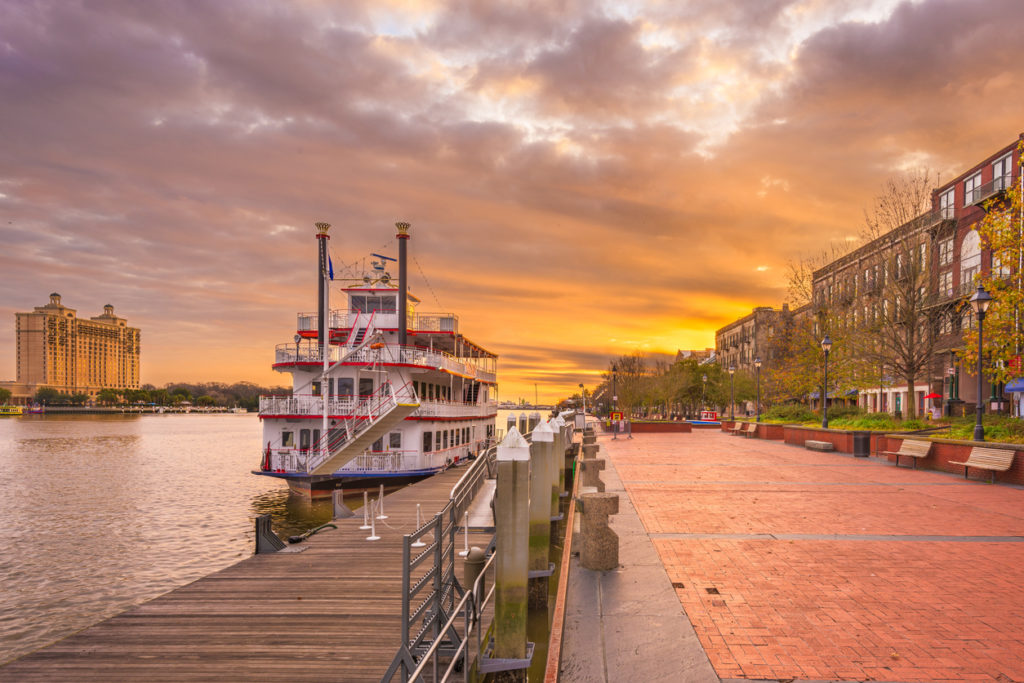 Savannah is the oldest city in Georgia. A city of art and period architecture that still whispers ghost stories and historical tales, Savannah creates an idyllic setting for a weekend getaway or a holiday that focuses on tranquility, fascinating sights, and exquisite cuisine. From its cobblestone squares and oak trees dressed in Spanish moss to its abundance of cocktails and laidback lifestyle, Savannah gathers under its veil of antebellum charm all the right ingredients for a fun and relaxing holiday.
But don't think the city limits itself to history, nostalgia, and magnolias. You'll discover one of the most welcoming cities in the country, and a place enlivened by young souls who attend its colleges and universities. Also known as the "Hostess City", Savannah makes sure everyone has a great time whether they're history buffs, art lovers, romantics, foodies or shopaholics.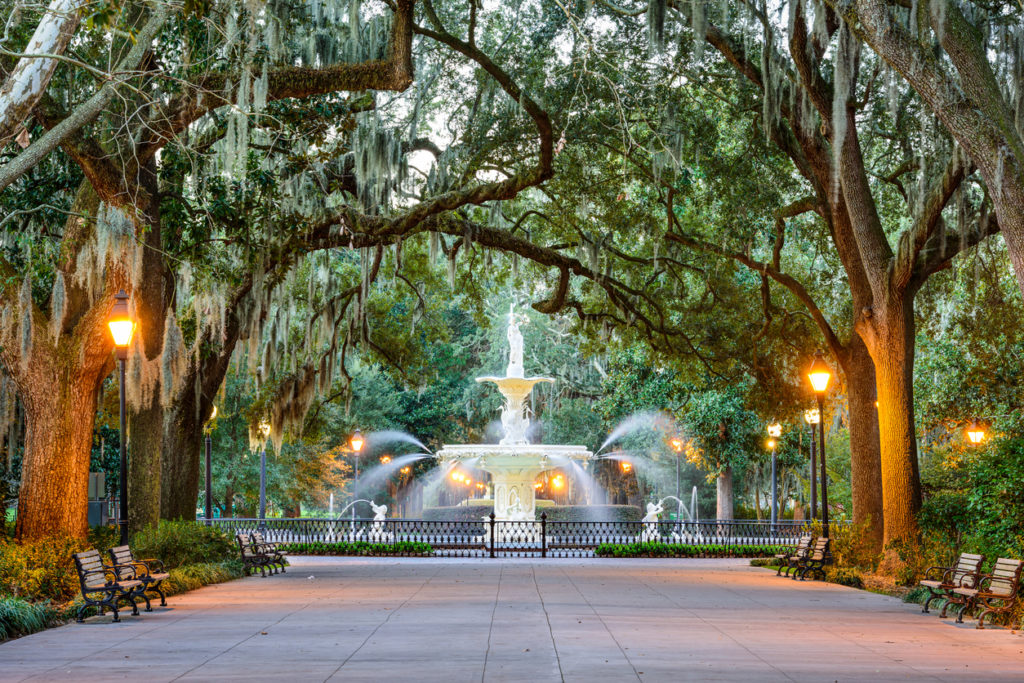 Things to see in Savannah
Savannah abounds in attractions and enchanting things to do. A simple walk around the downtown Historic District delights travelers with period architecture illustrated through gorgeous homes and mansions. The district is adorned with oak trees hiding under the veil of Spanish moss, and all the streets lead to splendid squares dominated by the presence of beautiful statues and sculptures.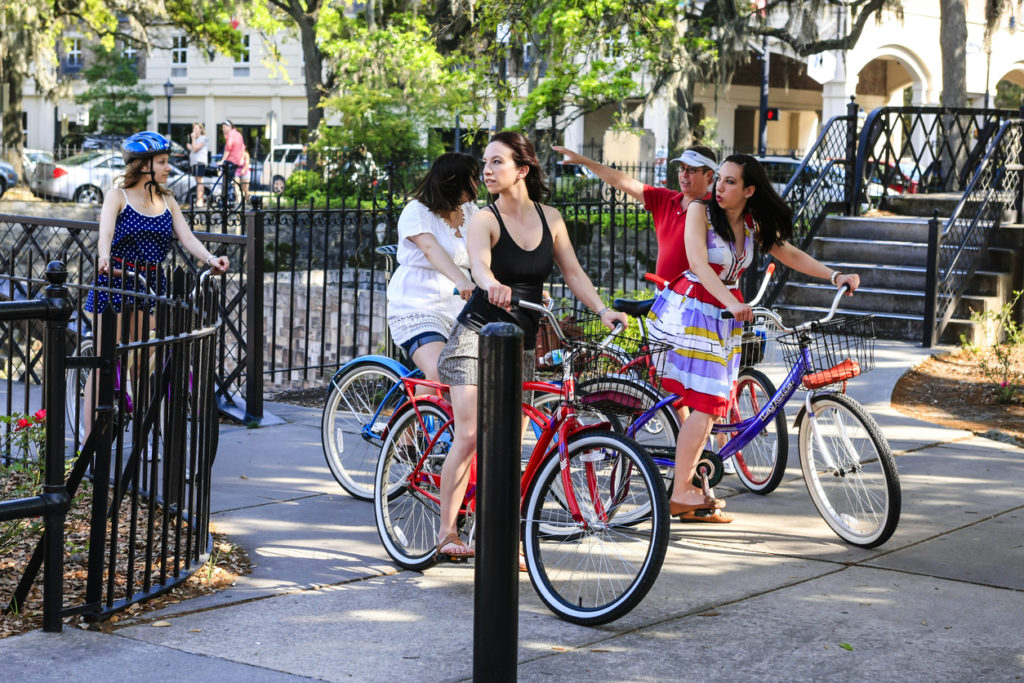 Savannah has no less than 22 historic squares, each prettier and more charming than the other. If you're searching for the most visited square, head to Chippewa Square, named after the Battle of Chippewa and made famous by its appearance in Forrest Gump. There's a box of chocolates with your name on it at Chocolat by Adam Turoni.
At the border with the Historic District awaits the "Central Park of Savannah". One of the most famous attractions in Savannah, Forsyth Park is a 30-acre oasis of greenery and relaxation for locals and tourists alike, especially at sunrise and sunset. The park is known for its legendary fountain, but mesmerizes visitors with superb rose gardens and invites them to attend a variety of cultural events and concerts.
Savannah boasts an incredible art scene and houses the famous Savannah College of Art and Design. So, it's no surprise than many of its museums are dedicated to classic and contemporary art. If you want to explore the creative facet of Savannah, plan a visit to the SCAD Museum or the Telfair Museum, the latter being the oldest public art museum in the southern United States.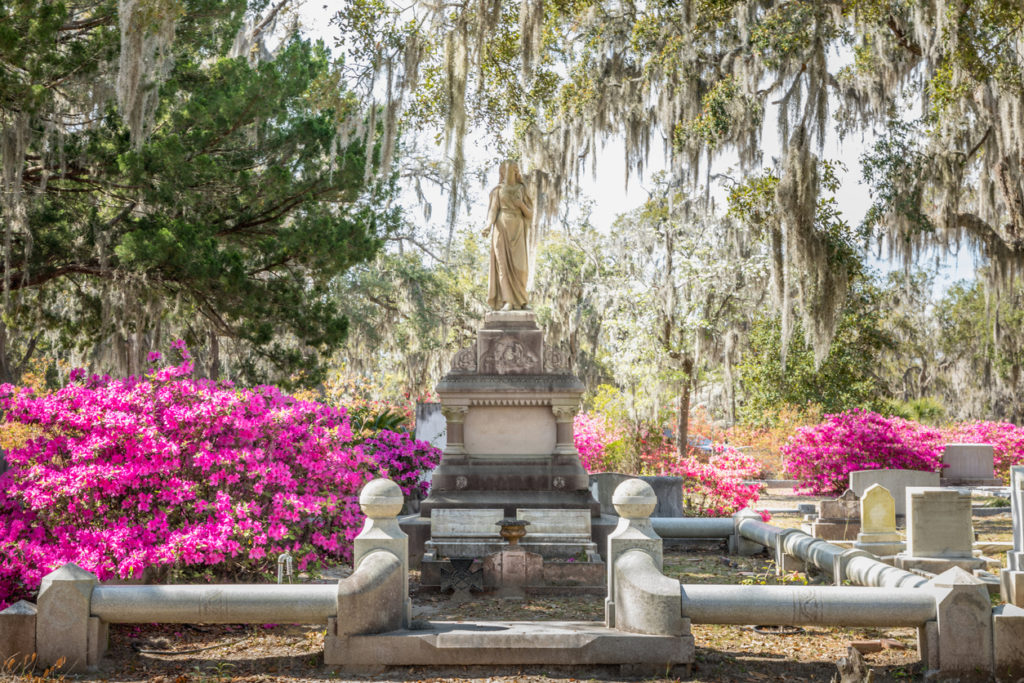 Things to do in Savannah
There's no visiting Savannah without a ghost tour. Supposedly one of the most haunted cities in the country, after New Orleans, Savannah knows how to keep its visitors on their toes, intrigued and a bit terrified. Take a ghost tour of the city at night and discover some of the spookiest places in Savannah. And if this isn't enough, visit the Bonaventure Cemetery…on your own. During the day the cemetery is incredibly beautiful, but when the night comes all that's beautiful about its Southern Gothic flair gets reinvented by your imagination.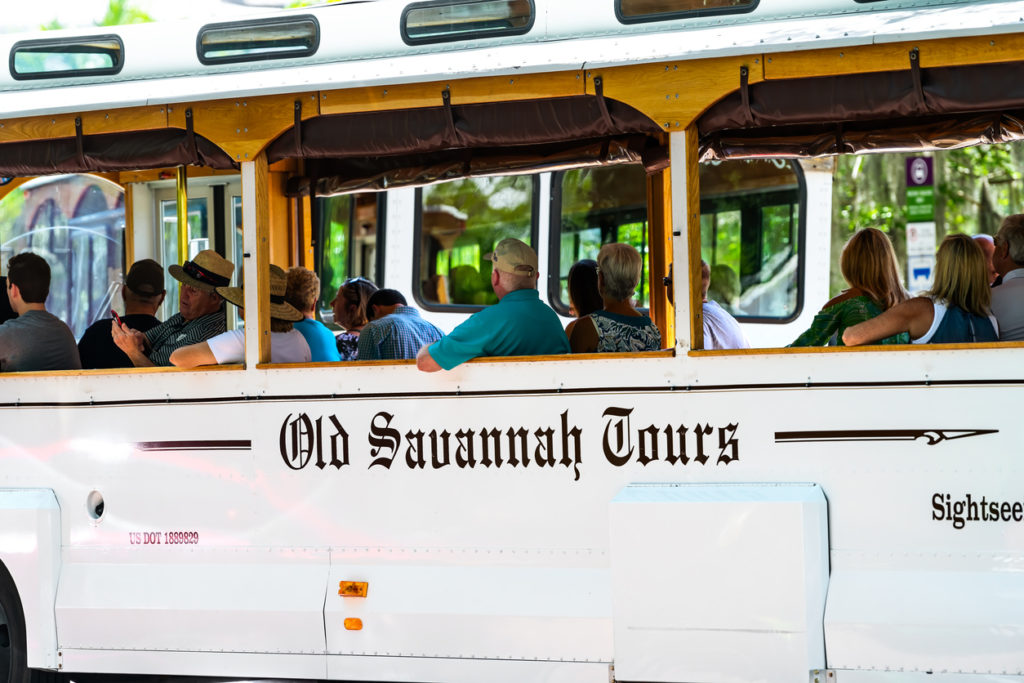 Take a walk along the Riverfront, enjoy the views, and explore the boutiques along the way. This city is a dream come true for passionate shoppers, welcoming visitors with a wide range of stores, from designer boutiques to gourmet candy stores. The most rewarding shopping experience is offered by the shops along Broughton Street.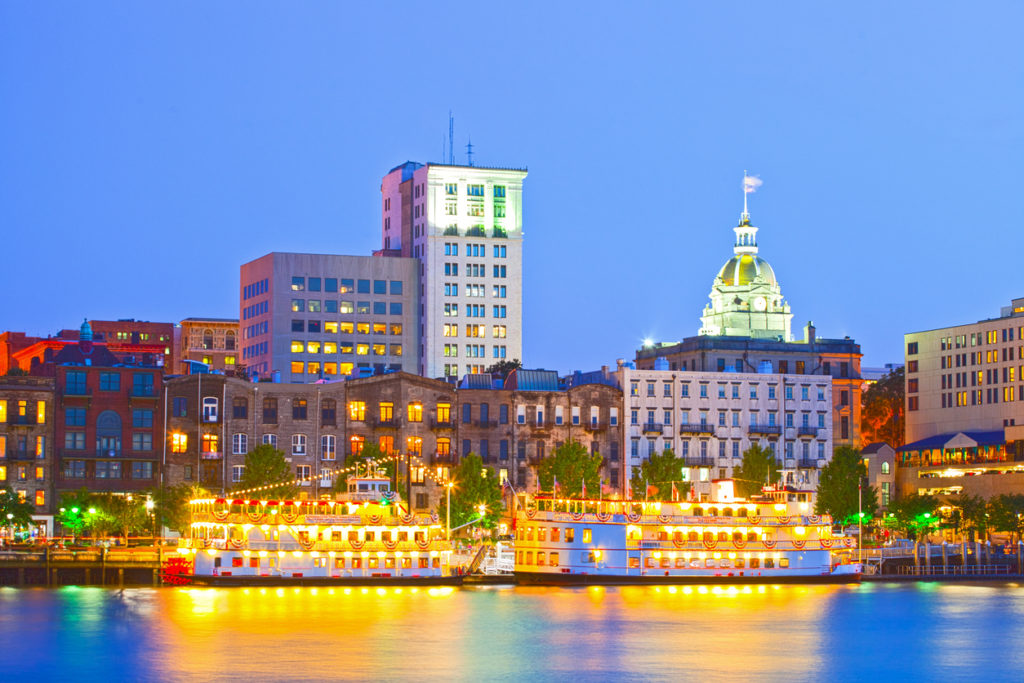 Want to experience authentic Savannah? Eat its food! The city is a foodie's paradise, especially if that paradise is made out of seafood, Southern cuisine, and out-of-this-world desserts. The food scene is spectacular and brings together ingredients from all over the world. However, the Southern cuisine reigns supreme with its legendary grits, fried green tomatoes, pecan pie, and buttermilk biscuits. If you can choose only one restaurant in Savannah, choose Mrs. Wilkes' Dining Room, a family-owned restaurant that opened its doors in 1943 and has been serving traditional Southern cuisine at communal tables ever since. Yes, there will be a line, so get there as early as possible!