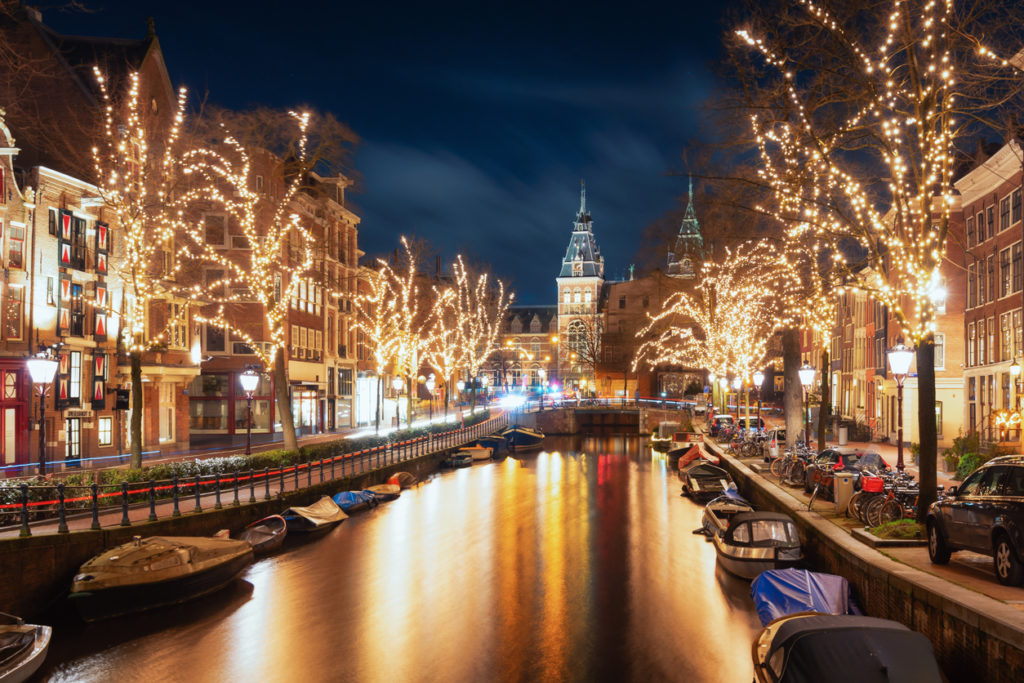 Amsterdam is not as famous for its Christmas markets as its German neighbors, but the Dutch know how to make the most of Christmas in Amsterdam. If you visit Amsterdam during the holiday season expect to find a fairy tale ambiance with twinkling lights and majestic Christmas trees, and an extravaganza of events cheerfully summoning the Christmas spirit.
The winter holiday season starts on November 14th when Sinterklaas (Saint Nicholas) comes to town accompanied by Zwarte Pieten (Black Peters). It is then followed by an abundance of fun celebrations and events meant to keep people joyful and cheerful for the entire month of December. Check out what you can do if you decide to visit Amsterdam in December: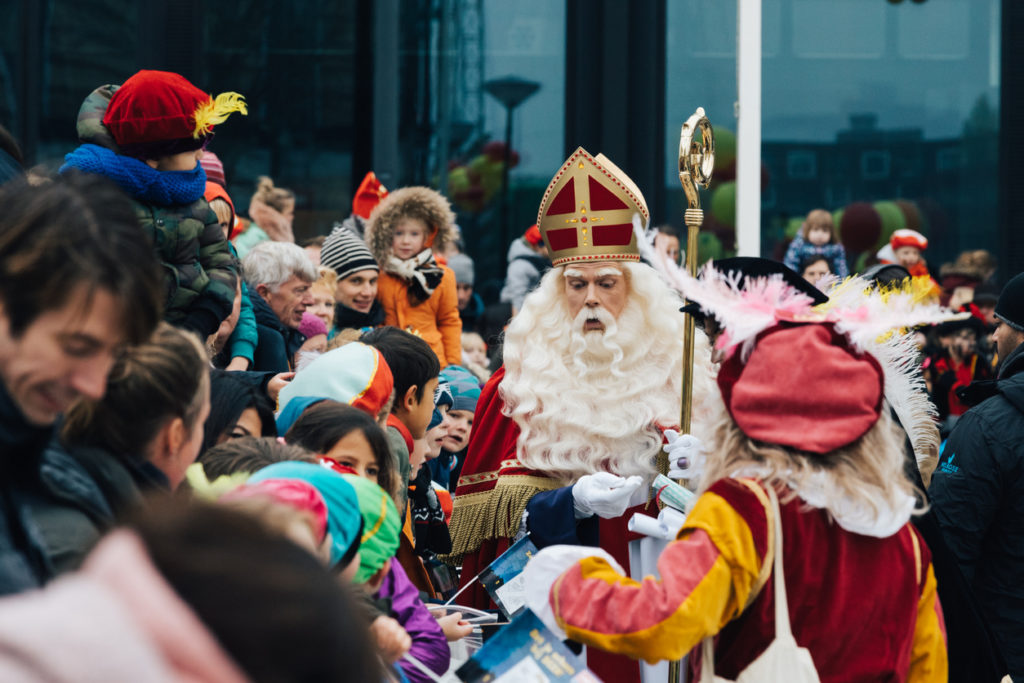 1. Admire the glowing Amsterdam Light Festival
The Amsterdam Light Festival is one of the most spectacular events you'll ever witness. The streets and canals of Amsterdam fall graciously under the spell of an extravaganza of lights. You'll get to witness magical Christmas lights, as well as numerous light installations created by talented national and international artists. The light installations will guide your steps on the streets of Amsterdam daily until 23:00, so there's no better place for a romantic stroll hand in hand with your loved one than the canals of this marvelous city. If you're not up for a walk, you can always book a canal cruise and admire the light show from a boat while sipping a cup of hot chocolate.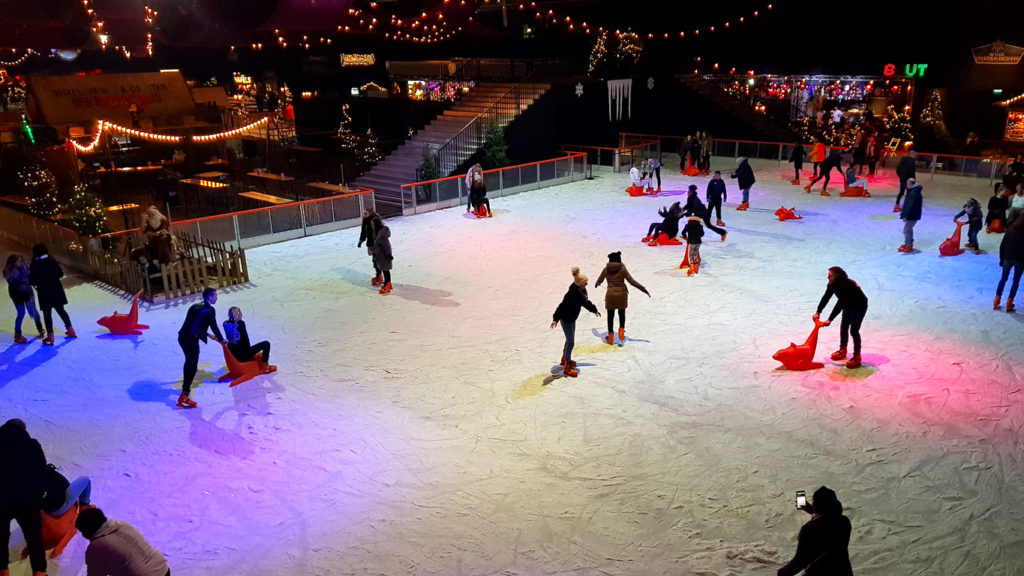 2. Have a jolly good time at the Ice Village
This is the time ice skaters in Amsterdam have been waiting for! The famous Museumplein becomes now an enchanting Christmas village that gravitates around a colossal ice rink set right in front of the Rijksmuseum. If you're not very good at ice skating, you can enjoy the ambiance while shopping at the market stalls or tasting delicious festive food. Never refuse a chocolate letter, pepernoot, or oliebollen, Amsterdam's most famous sweet treats. Stop for a while to take in the festive atmosphere and enjoy your mug of mulled wine. You know you want to! Museumplein is a fabulous Christmas market, so you can spend an entire day here without getting bored.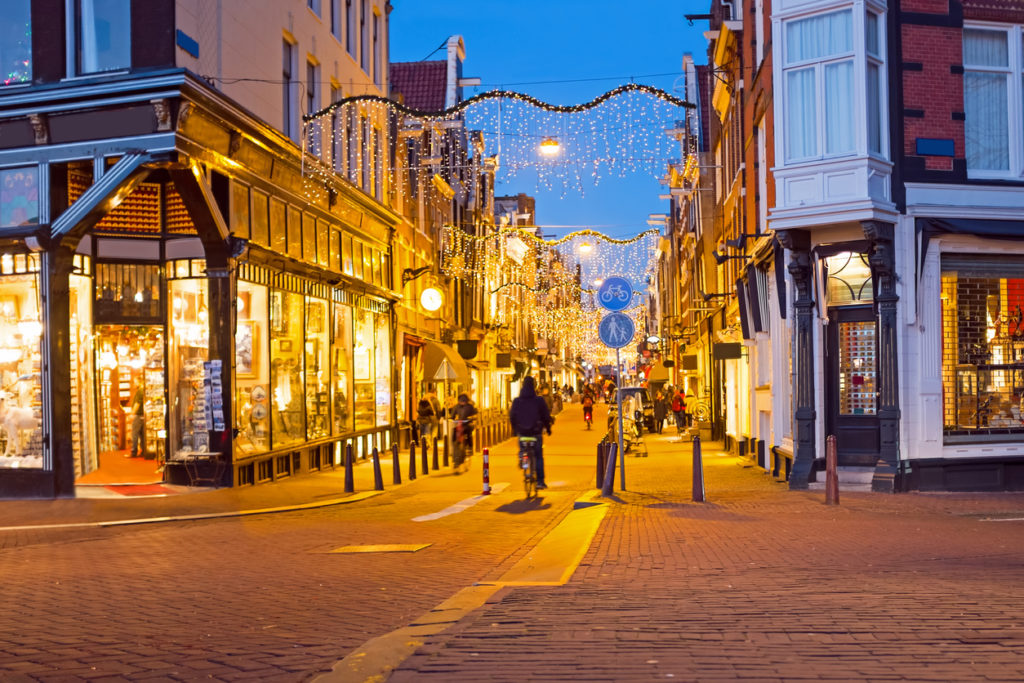 3. Visit the spectacular Amsterdam Winter Paradise
One of the most popular events in Amsterdam, the Amsterdam Winter Paradise (het Amsterdamse winterparadijs) takes place at the RAI usually around Christmas time and lasts till the end of December. The Winter Paradise lives up to its name! It has everything you might expect from an urban winter wonderland. You have your skating rink and food trucks, market stalls and Christmas treats, but you also have a circus and an indoor Christmas market. There's also a giant Ferris wheel for panoramic views of the city and the opportunity to go tubbing on real snow or cross-country ski between Christmas trees. Plenty to keep the entire family busy while you enjoy your mulled wine.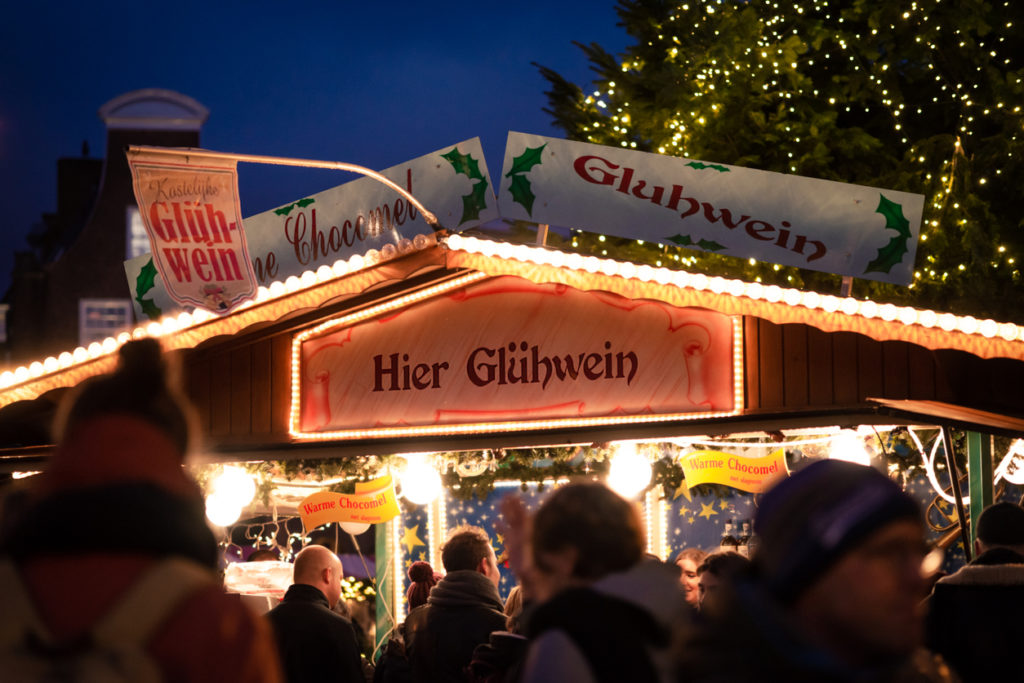 4. Shop till you drop and then some more at Funky Xmas Market
If it's Christmas shopping what you're looking for, there's no better place to spend your money than at the Funky Xmas Market at Westergas. The market is open every Sunday and invites visitors to discover the creations of local artists, fashion designers, and crafts aficionados. This is the place to buy handmade…everything, including candles, Christmas decorations, jewelry, toys, and art.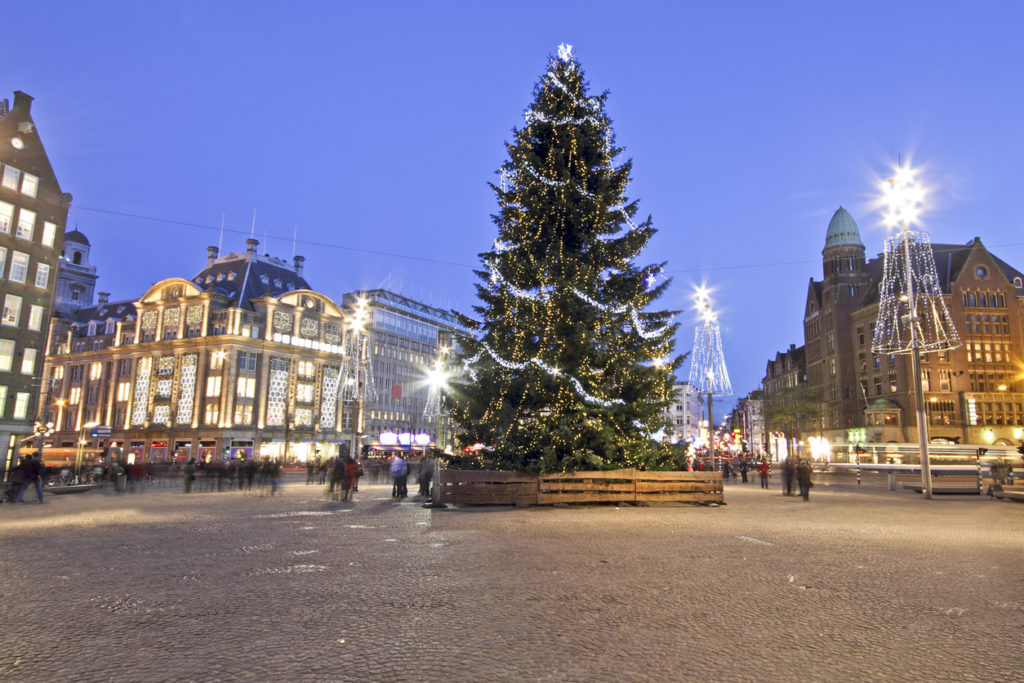 5. Never forget about the museums in Amsterdam
Regardless of when you visit Amsterdam, the museums should always be part of your itinerary. The museums in Amsterdam house fascinating collections dedicated to art, history, and culture, so it's impossible not to find a few that resonate with your passions and interests. You have the impressive Rijksmuseum dedicated to Dutch art and history, where you can easily spend an entire day without running out of things to see, the legendary Van Gogh Museum that gravitates around to the work of the genial Vincent van Gog, as well as Rembrandt House where you can travel back in time and spend a few hours in the house where Rembrandt van Rijn lived and worked. Of course, there's also Anne Frank House, Amsterdam Museum, The Hermitage Museum, and many, many other museums that can become cozy retreats from the cold and sources of valuable knowledge.