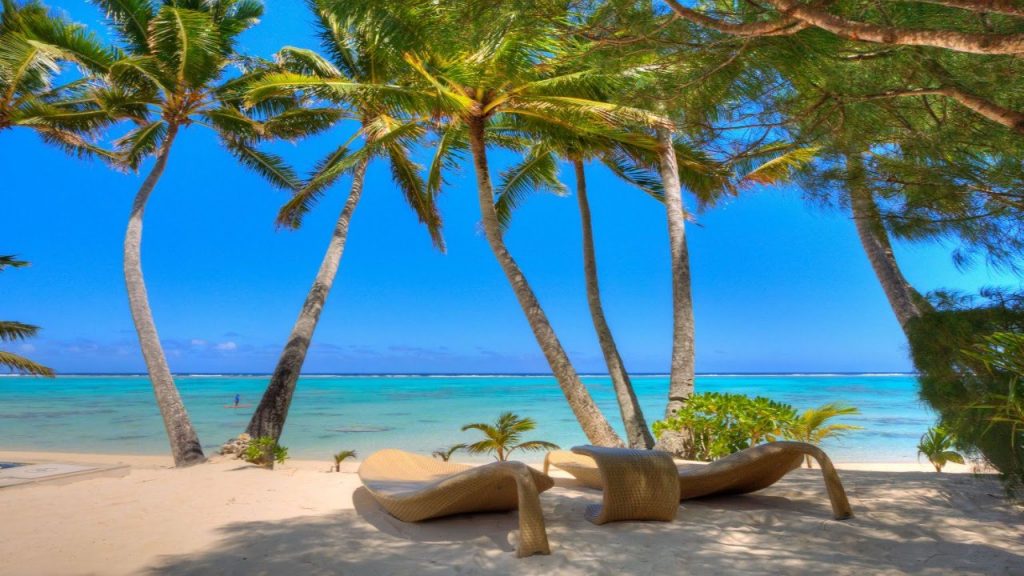 There are exotic islands and then there are… the Cook Islands! Exotic can't even start to describe this one-of-a-kind realm, an authentic paradise on Earth with superb beaches to be lazy on, jungles to explore, caves to discover and amazing snorkeling to experience. The Cook Islands are a land worthy to be explored, enjoyed and remembered, situated in the South Pacific, between Fiji and Tahiti. I had the amazing chance to visit the Cook Islands and this is an experience that I will always cherish.
The Cook Islands are so beautiful that I literally couldn't breathe for a few seconds during my first contact with the place. Talking about the real definition of breathtaking! Time seems to be quiet here, but that doesn't mean you won't find traces of contemporaneity. The Cook Islands are fifteen small islands, where the traditional lives in harmony with the modern, islands that paradoxically manage to be both remote and accessible.
Must see, explore and remember
The most populous and visited of the Cook Islands is Rarotonga, a destination that has a contemporary aspect, but a traditional core. It also impresses visitors with an amazing café culture, as well as an outstanding culinary scene that gravitates around organic and artisan specialties. However, what lures tourists in are the breathtaking strips of white sand, turquoise waters and fascinating traditional Polynesian culture.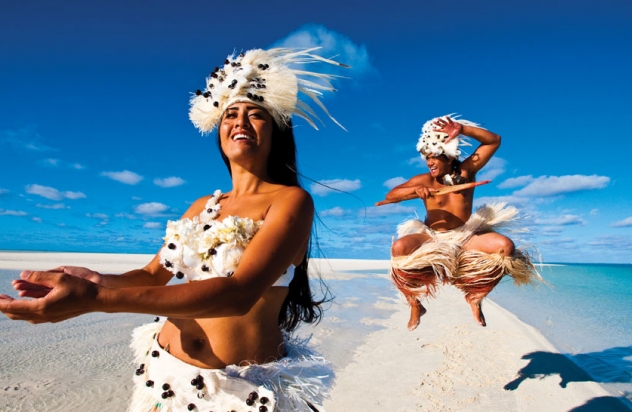 Move a few "steps" north of Rarotonga, and you'll discover Aitutaki, an amazing lagoon surrounded by deserted islands. A sublime natural jewel, the treasure of the Cook Islands, Aitutaki takes you deeper in the stories of the Polynesian culture and higher on the old as time makatea (raised coral cliffs) or in the breathtaking underground world of the cave pools of Ma'uke and Mitiaro.
The Cook Islands are an invitation to relaxation and contemplation, a paradise where all you can here are the gentle waves of the Pacific and whispers of imposing palm trees. Everything happens slower here than anywhere else and locals seem to love this. They are welcoming people, who greet tourists with open arms and smiles.
Rarotonga might be keeping up the pace with contemporaneity, but you won't find large chain hotels around here. They would only disturb the quiet, gently rhythm of life in the Cook Islands. The western influence is being kept to a minimum, enough to provide the highest level of comfort, without upsetting the islands' ancestors and disrupting their stories.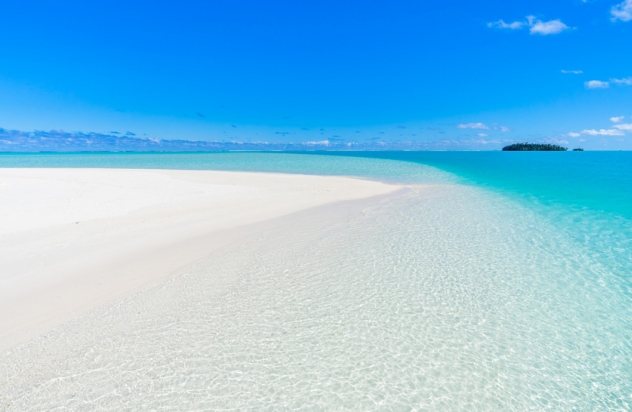 Walking from island to island
Getting around Rarotonga and Aitutaki is easy, and you don't even need to rent a car to do that. In Rarotonga there is a great bus service that operates around the island, stopping in front at all main hotels on the island, so there is basically only one road to follow. Expect to find loads of scooters on the island's road, a mean of transportation popular with both locals and tourists.
Aitutaki is easier to explore by water, because offshore hides all that must be seen. The fun part of Aitutaki is that is surrounded by a superb reef and a massive area of water, which, in certain places has a depth of only a few inches, which means you can actually walk from island to island.
Among my top choices when it comes to things to do in the Cook Islands, you will find the cruises on Koka Lagoon with a glass bottom boat, which offers the best opportunity to do some snorkeling and see giant clams, as well as to climb…coconut trees. I also love the island safari by 4WD that offers amazing 360 degree views of the islands, as well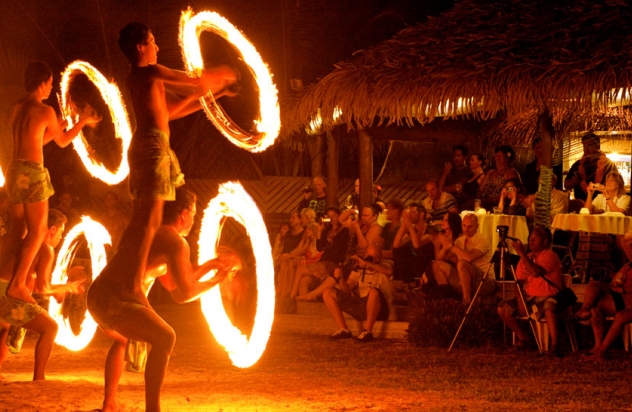 as a superb aerial view from the highest point of the island. Also, don't hesitate to visit the Pua Nui Saturday market, the perfect place to buy your vegetables and fruits, and by fruits I don't mean apples, but mango, pineapple and coconuts freshly picked. The market is always the perfect stage for dancing, live performances and plenty of drums.
However, the one thing I will never have enough during a Cook Island trip are my beach walks, the perfect occasion to admire the sunrise or sunset, and the spectacular beauty of this magnificent place, blessed by gods and loved by humans.