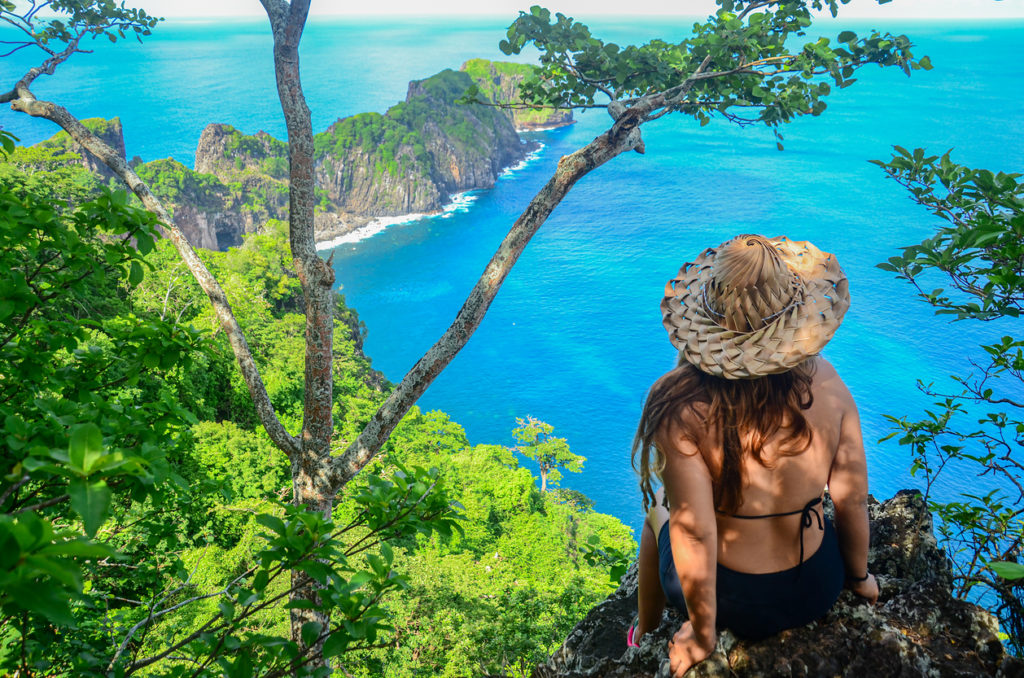 Nestled in the Atlantic Ocean, 354 km off the northeastern coast of Brazil, lies the volcanic archipelago of Fernando de Noronha. A destination celebrated for its breathtaking landscapes, crystal-clear waters, and unparalleled biodiversity, this UNESCO World Heritage Site promises an unforgettable beach vacation.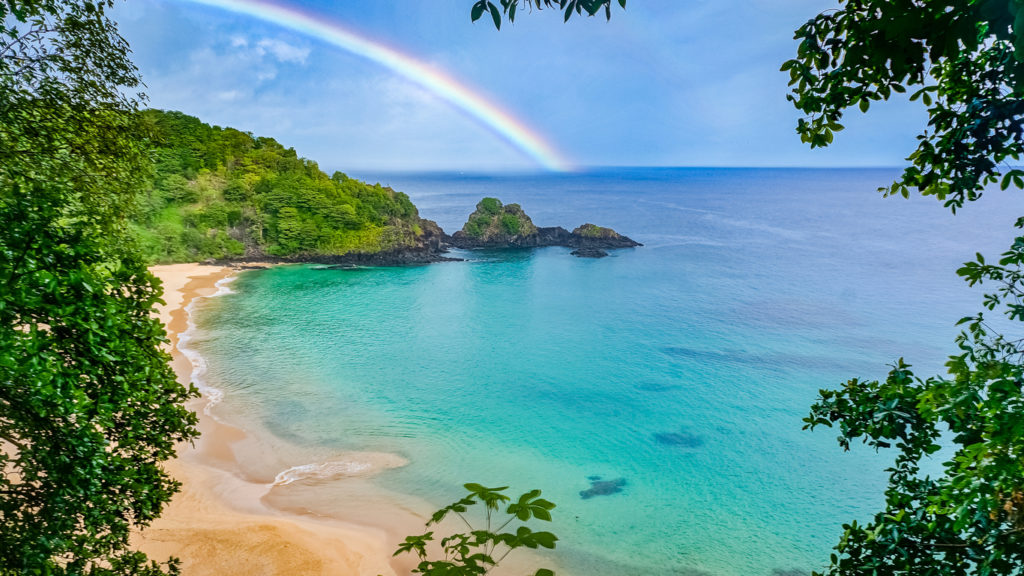 Unviel the Spectactular beaches
The beaches here are among the most spectacular and unspoiled in the world! Each one has its unique character and allure, offering a diverse array of experiences for all beach lovers.
Braia do Sancho: This beach is often acclaimed as one of the best globally and for good reasons. Reaching Praia do Sancho is an adventure in itself, as visitors descend through a narrow crevice between rocks to discover a secluded bay surrounded by towering cliffs. The clear turquoise waters are ideal for snorkelling and diving, and the beach's isolation provides a serene escape from the bustling world.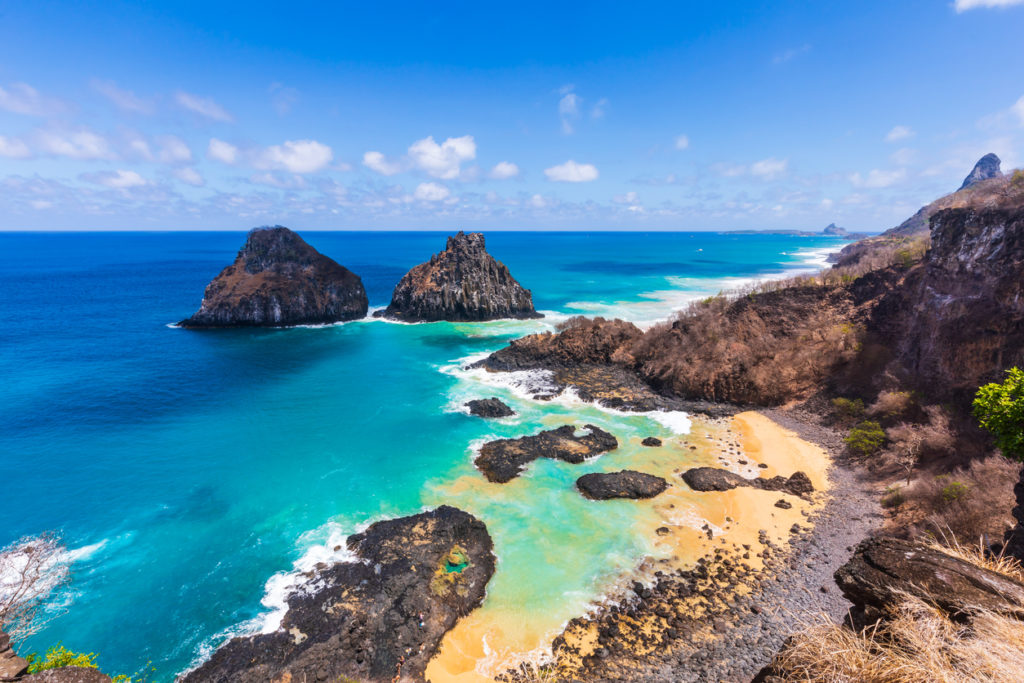 Praia dos Porocs: Known for its natural swimming pools formed by volcanic rocks, Praia dos Porcos is a stunning sight to behold. The iconic "Dois Irmaos" peaks,visible from the beach, make for an unforgettable backdrop. It's tranquil pools and dramatic scenery are perfect for those looking to relax and take in the surrounding natural beauty.
Praia do Leão: Named after a rock resembling a sea lion, this beach is synonymous with tranquillity and pristine beauty. The soft white sands and gentle waves create an atmosphere of utter relaxation. This beach is also a vital nesting site for sea turtles, allowing visitors the rare opportunity to witness these majestic creatures in their natural habitat.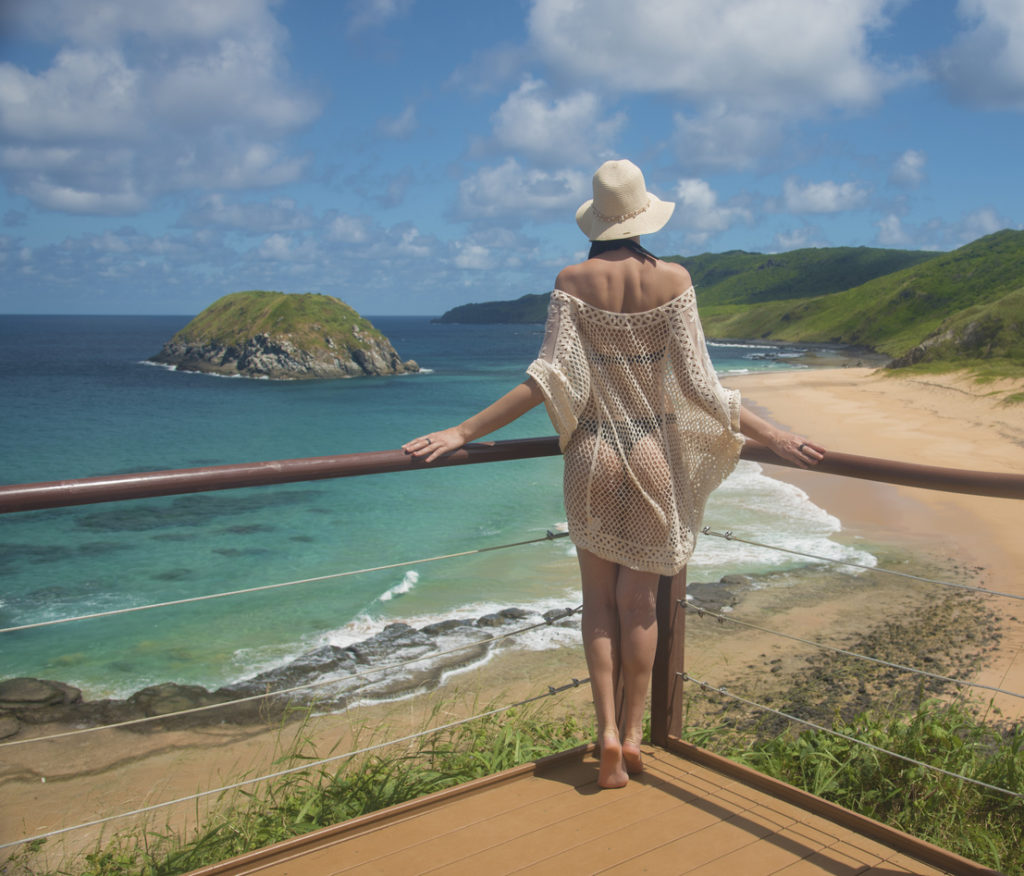 Baía dos Golfinhos: Although swimming is restricted at this bay, it is renowned for being one of the best places in the world to watch dolphins! The sight of dolphins leaping and playing in the bay is a memory that will last a lifetime.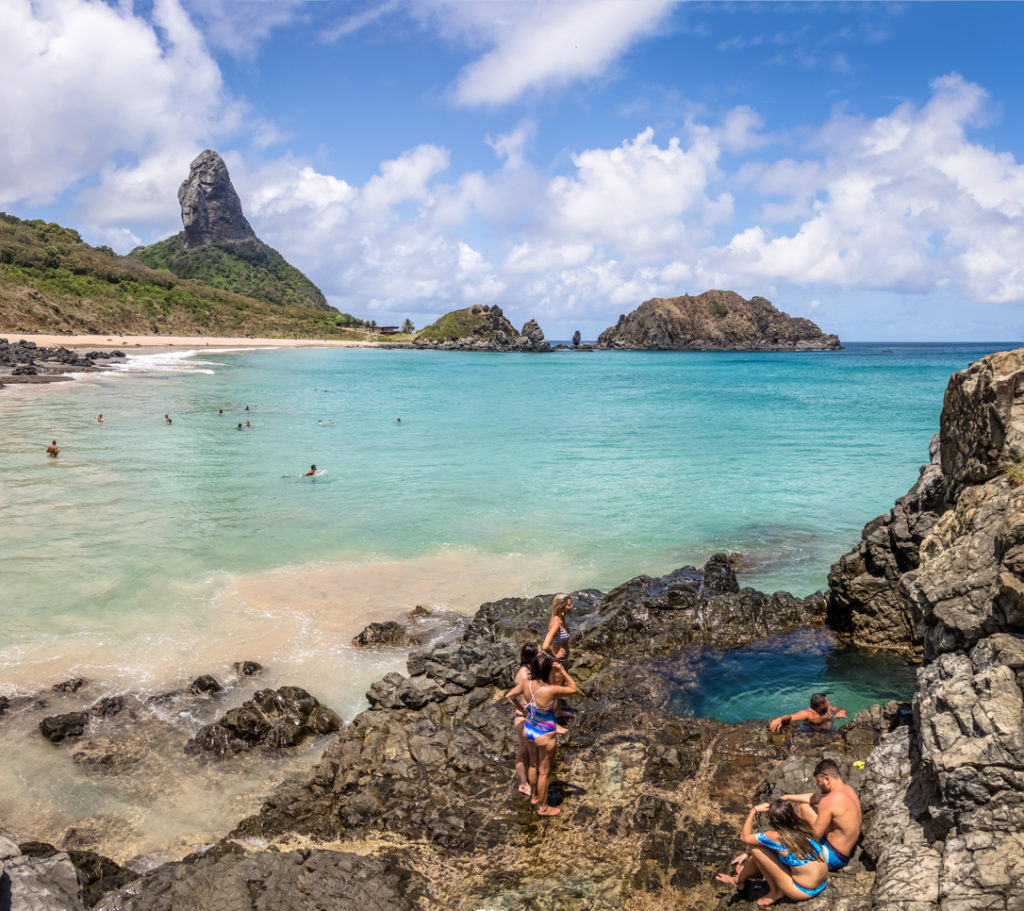 Praia do Cachorro is located near the village of Vila dos Remedios, and is famous for its buraco do galego, a natural pool where visitors can take a refreshing dip.
Whether you are an adventure seeker, nature lover, or someone who goes to the beach just to unwind, there is a beach for everyone.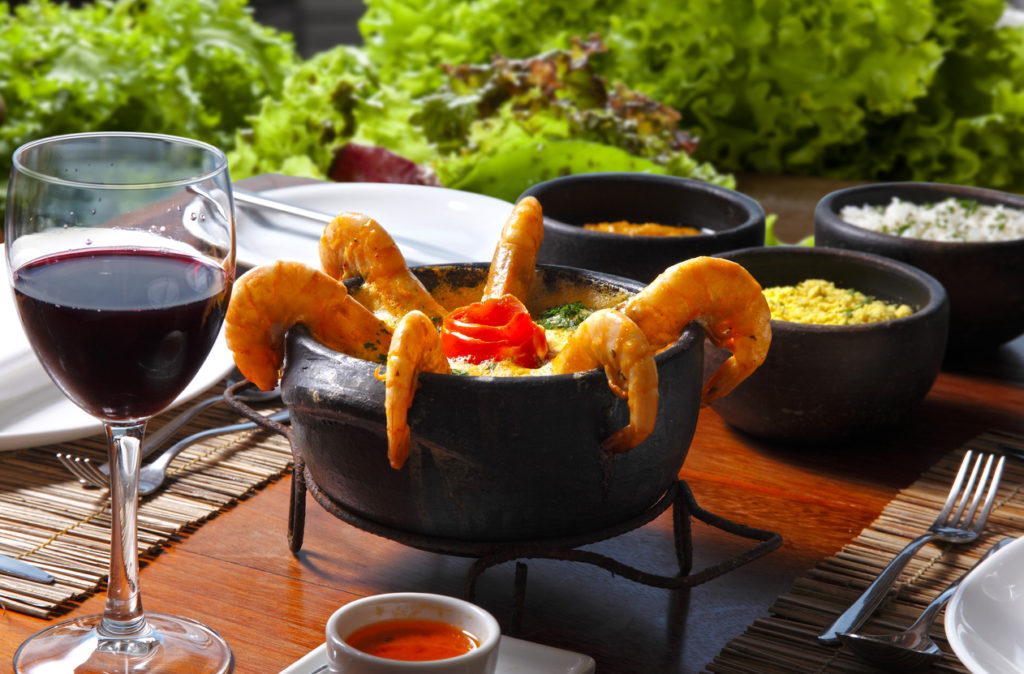 Experience the taste of Noronha
Seafood is the star of Noronha's culinary scene. With the ocean as its backyard, the island's restaurants serve fresh fish, shrimp, lobster, and other seafood delicacies cooked to perfection. Traditional Brazilian flavours blend with local ingredients to create sumptuous dishes that are a feast for the senses.
One of the island's favourite treats is grilled fish served with a side of local vegetables and rice. The freshness of the catch combined with the use of native herbs and spices, offers a taste that is both authentic and exotic.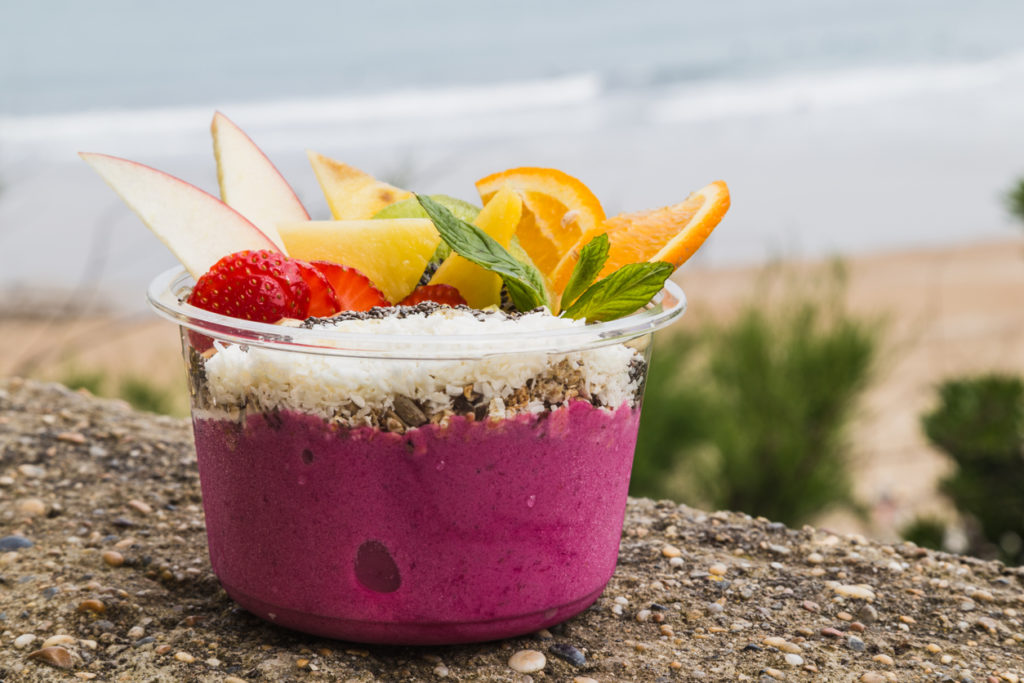 The local fruits, juices, and sweets also add a tropic flair to the dining experience. From refreshing acai bowls, to desserts made with local fruits like guava and passionfruit, the taste of Noronha is an exploration of flavours that mirror the island's vibrant culture and biodiversity.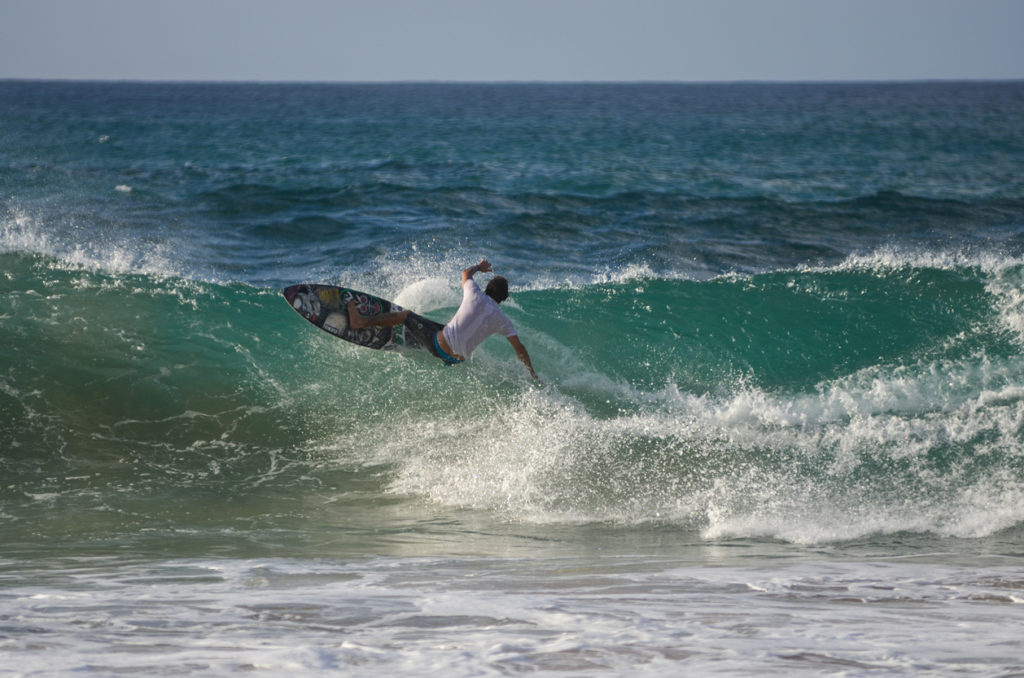 Go surfing
Renowned for its consistent waves and clear waters, Fernando de Noronha has become a beloved destination for surfers around the world. Praia de Cacimba do Padre is famous for its powerful right-handers, especially during the Brazilian summer. Surf schools provide lessons and equipment rentals to cater to all levels of experience.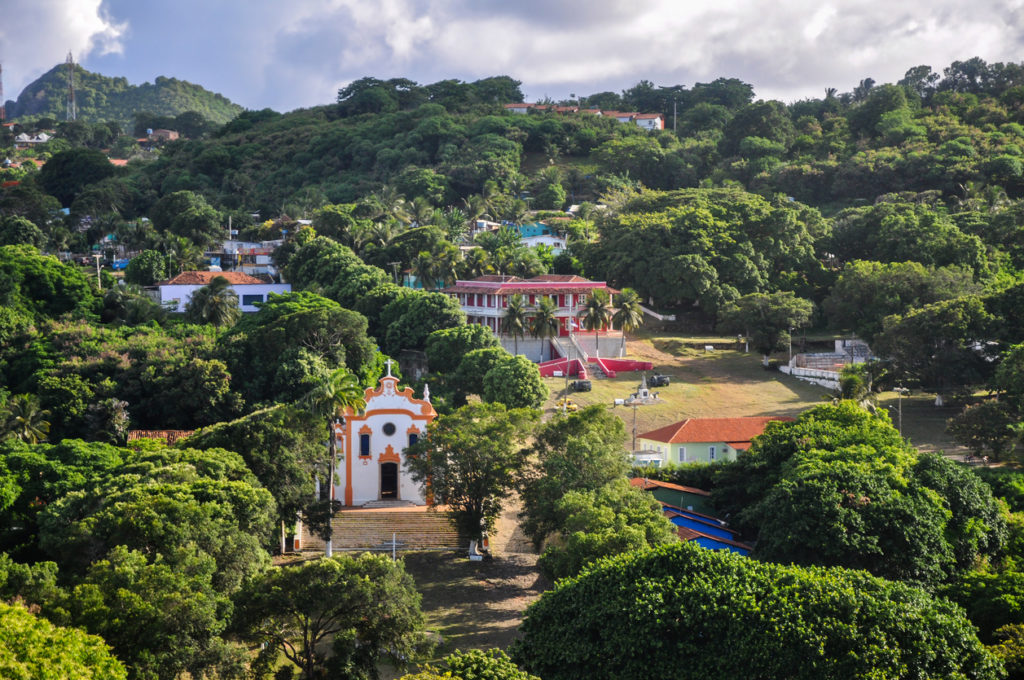 Explore the historical sites
The historical village of Vila dos Remedios, with its colonial-era residences, and remnants of a 20th-century penap colony, add depth to the historical landscape. Guided tours bring to life the political manoeuvrings, cultural intersections, and military strategies that shaped Fernando de Noronha, providing a connection with the past that enriches the present experience.
The island is dotted with other fortifications, each with its unique story. Forte do Boldró, famous for its panoramic views, and Forte de Santo Antônio, a gateway to the port, reveal different facets of the island's defence system. Forte de São Joaquim do Sueste, guarding the vulnerable Sueste Bay, adds another layer to the understanding of the island's military history.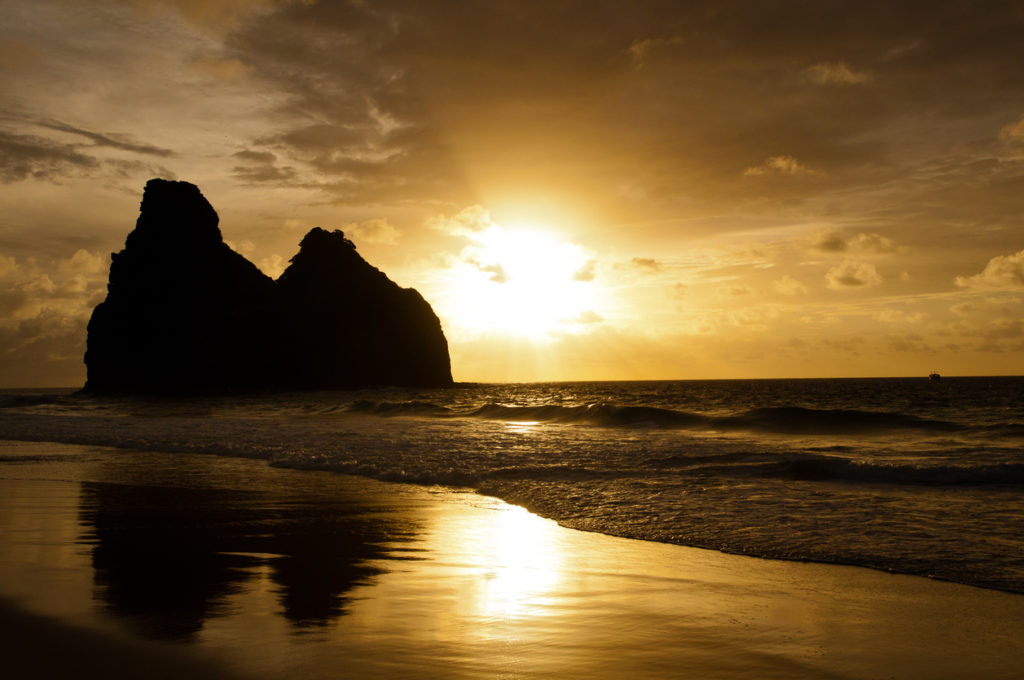 Watch the incredible sunsets
Watching the sunset is a soul-stirring experience that showcases nature's artistry. Locations like Praia do Bolodro offer unparalleled views of the sun melting into the ocean, painting the sky with shades of orange, pink, and purple. Many visitors gather at popular viewpoints with picnics to admire this daily spectacle.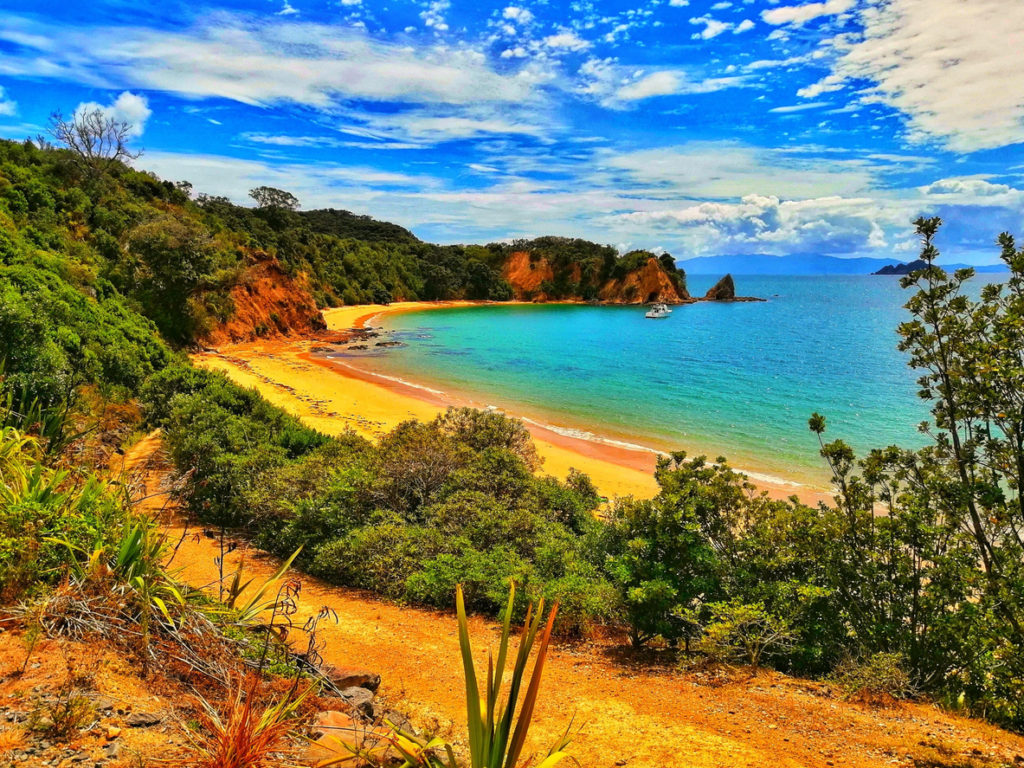 Get out your camera
With landscapes ranging from dramatic cliffs to serene beaches, and subjects that include diverse wildlife and captivating sunsets, photography enthusiasts find endless inspiration here. To make it even better, visitors can embark on guided photography tours, which help you find the best spots and times to capture the essence of this paradise.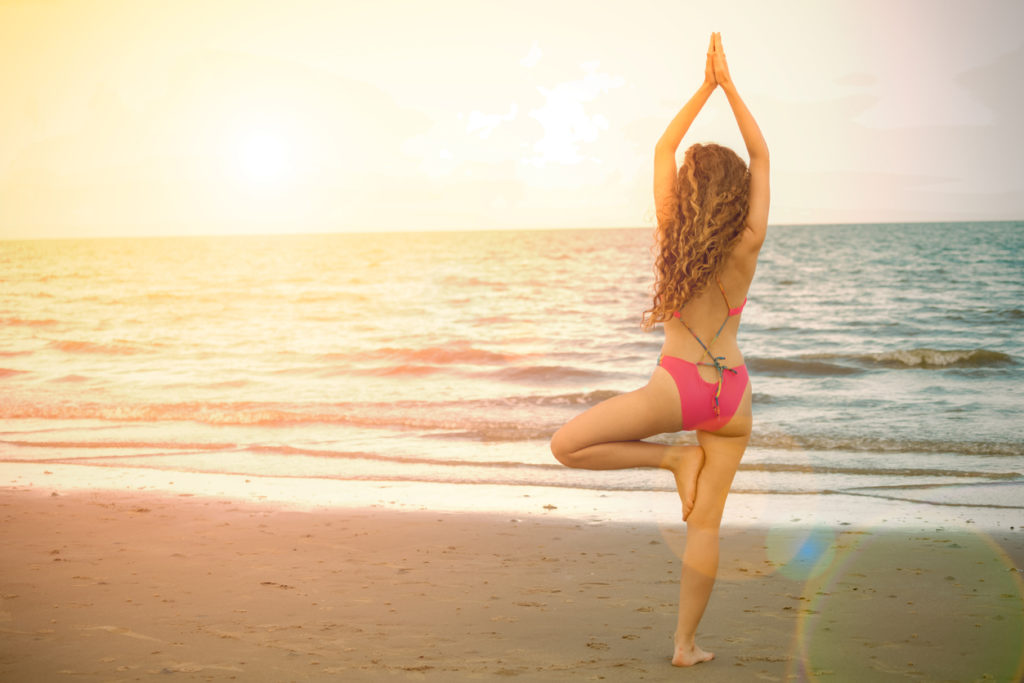 Yoga and Meditation
The natural serenity provides an ideal setting for yoga and meditation practices. Beachside sessions with the sound of saves or jungle yoga with the chorus of birdsong are not uncommon. It is an opportunity to align your inner peace with the tranquil beauty of this unique destination.
These activities reflect the rich tapestry of experiences Fernando de Noronha offers. Whether you're drawn to adventure, relaxation, history, or culture, the island's commitment to sustainable practices ensures these experiences contribute to the preservation and appreciation of this remarkable Brazilian treasure.