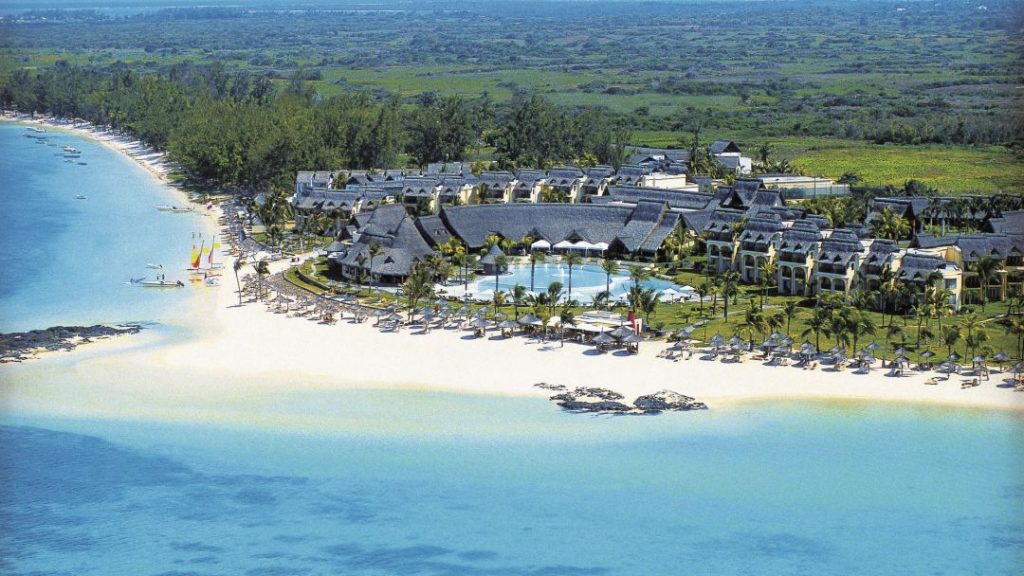 All-inclusive resorts tempt travellers with the promise of a stress-free vacation and a paradisiacal getaway. These resort hotels create their own surreal universe away from anything remotely mundane. With lush tropical gardens, infinity pools, Michelin-starred restaurants, and a plethora of activities, all-inclusive resorts are the perfect destination for tourists looking to have a good time without investing too much effort.
Guests are invited to enter a bubble of luxury and relaxation where everything they could ever want is just a few steps away. With packages that include meals, drinks, and snacks, as well as various activities and entertainment options, all-inclusive resorts are simply impossible to refuse. Especially, if they are among the best in the world: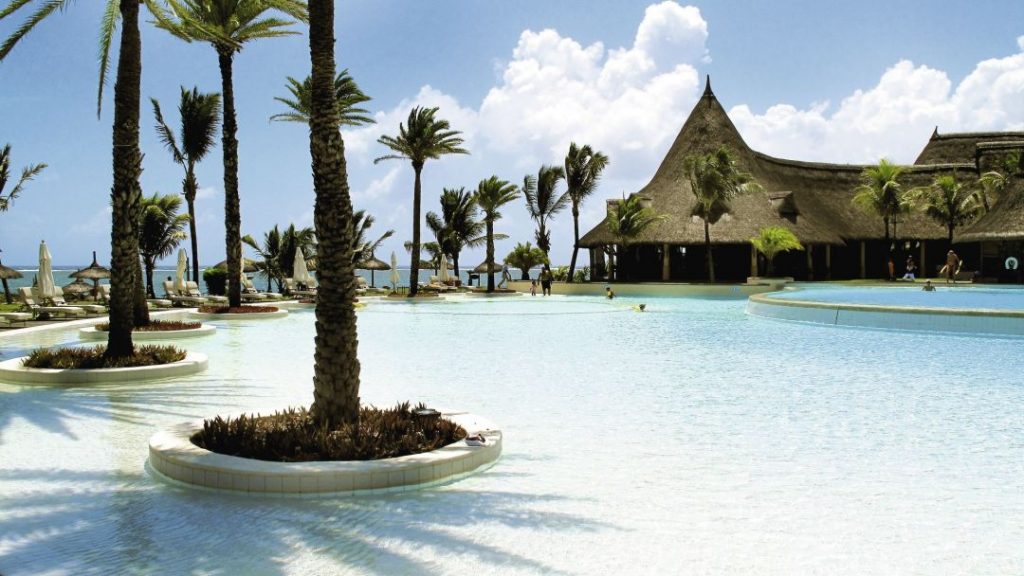 Lux Belle Mare, Mauritius
An extravagant tropical escape, Lux Belle Mare dazzles guests with its heavenly natural décor and fabulous interiors. Inviting guests to relax in sun-soaked luxury rooms decorated with contemporary furniture and dressed in soothing colors, this all-inclusive resort is the perfect destination for an idyllic getaway in Mauritius.
Boasting one of the largest pools in the country and an awarded spa center, Lux Belle Mare is an oasis of relaxation away from it all. The resort provides half-board or full-board packages and delights guests with a variety of international cuisine dishes and bar and cocktail areas.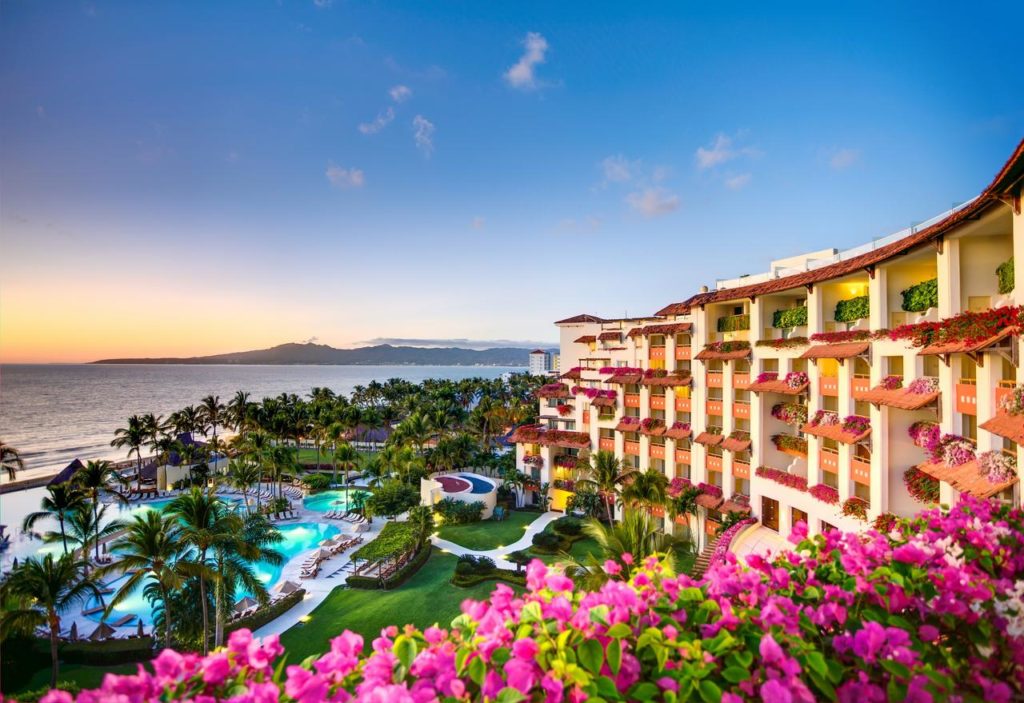 Grand Velas Riviera Nayarit, Nuevo Vallarta
Situated in Nuevo Vallarta, Grand Velas Riviera Nayarit prides itself as being the "Most Excellent Spa Hotel" according to Condé Nast. Boasting luxury ocean-view suites, a sensational spa center, and exquisite gourmet dining, the resort is known as the number one hotel in the Nuevo Vallarta area. Moreover, the hotel is set in a splendid tropical setting and has gorgeous pools ideal for long days in the sun. The resort also offers access to scuba diving lessons, golfing, and cultural tours of the area.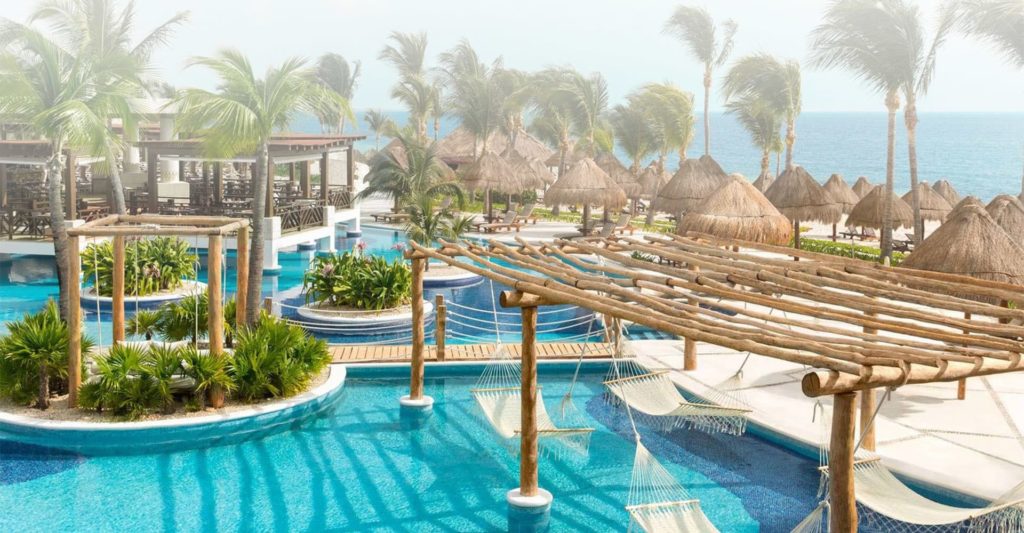 Excellence Playa Mujeres, Cancun
Excellence Playa Mujeres is a colossal and exotic playground for adults in Cancun. This magnificent adults-only resort lures guests with nine all-inclusive restaurants, seven pools, and no less than 11 pools. Moreover, the resort enchants with a spectacular full-service spa and plenty of activities like beach volleyball, bike tours, and archery.
Why would you ever want to leave this place? Nevertheless, if you find it in you to leave it behind, you can play golf at the Playa Mujeres Golf Club or admire the sea turtles on the Isla Contoy.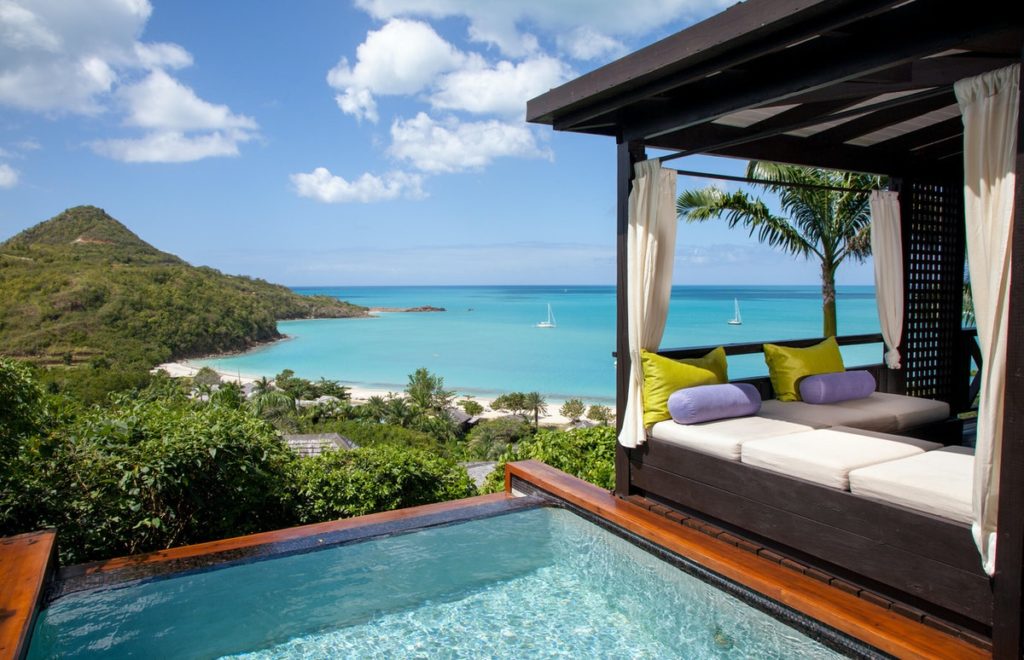 Hermitage Bay, Antigua
An incredibly romantic resort, Hermitage Bay captures the Caribbean spirit and beauty. The ideal destination for travelers looking for the ultimate barefoot luxury, this all-inclusive resort dazzles with splendid luxury cottages hidden in spectacular tropical gardens. Each cottage has its own private infinity pool, the perfect backdrop for sipping fine Champagne while taking in the surreal views.
The onsite restaurant serves international dishes created with locally sourced ingredients while mesmerizing its guests with superb sea views. An all-inclusive package includes three meals and a snack, as well as drinks and various activities, such as yoga, windsurfing, and snorkeling.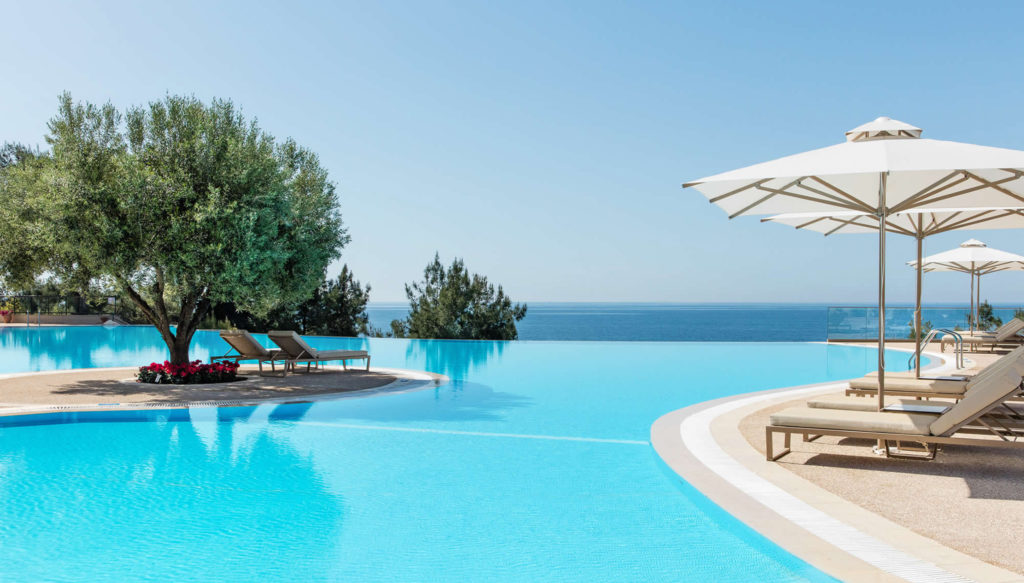 Ikos Oceania, Nea Moudania, Greece
Renowned for its all-inclusive resorts, Greece is blessed with fantastic beaches and beautiful summer resorts. Ikos Oceania is one of the best all-inclusive resorts in Greece, an oasis of relaxation nestled in a private bay. The resort enchants guests with splendid sea and mountain views and rooms that illustrate the beauty and charm of the traditional Greek style.
Home to a world-renowned spa that features floor-to-ceiling windows to let the beauty of the Aegean Sea invade its interior, this all-inclusive resort has been designed for ultimate relaxation. The restaurant menus overflow with Greek and international specialties, as well as a variety of buffet choices. When it comes to leisure activities, the resort impresses with an endless list of fun things, including Greek dancing, kayaking, and island tours.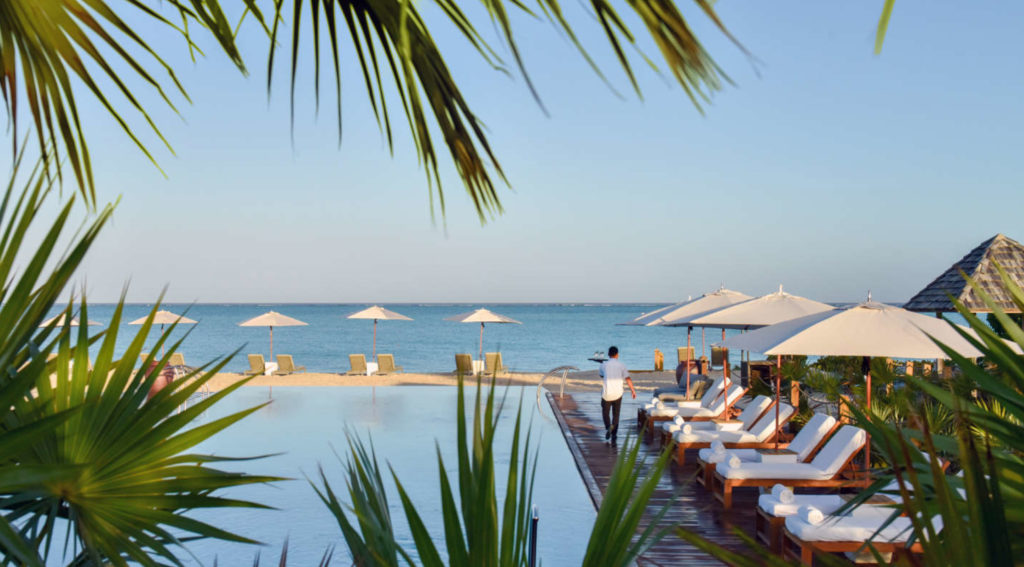 COMO Parrot Cay, Turks and Caicos
Set on a 1,000-acre private island in Turks and Caicos, this corner of Caribbean paradise takes luxury to a new level. With chauffeured golf carts and an award-winning spa, COMO Parrot Cay promises that you'll never have to do anything else than just relax on the beach and indulge.
The resort has a seductive infinity pool, two tennis courts, and an alfresco restaurant that impresses with splendid Caribbean specialties. Moreover, COMO Parrot Cay invites guests to rest in luxury rooms, villas, and beach houses, where furniture is beautifully made of wicker and the beds seem designed for royalty.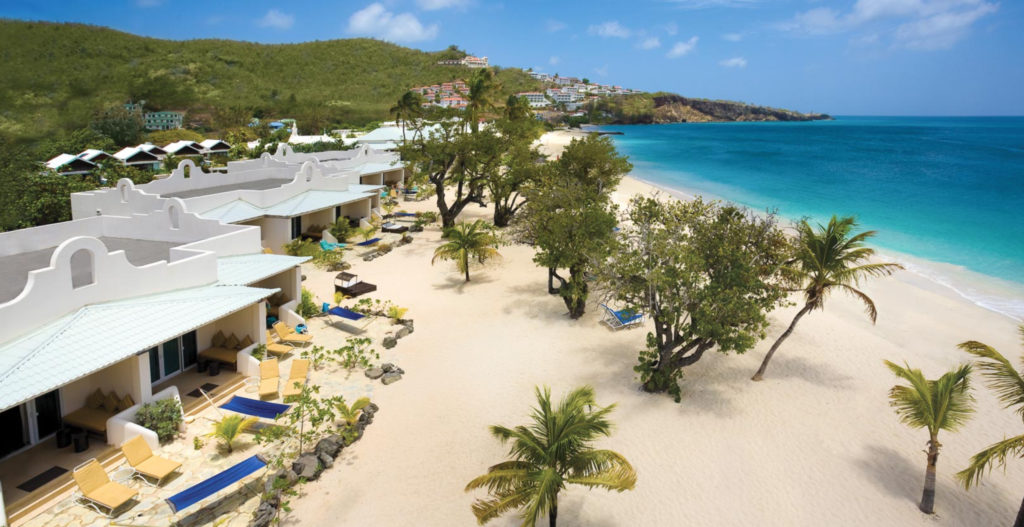 Spice Island Beach Resort, Grenada
Away from it all, Spice Island Beach Resort welcomes guests with a frenzy of tropical gardens and luxury amenities. The formidable beachfront suites open right on the beautiful sandy beach and invite guests to swim in the calm, turquoise waters of the Caribbean. The menu includes authentic local dishes served in romantic open-air dining areas. The all-inclusive experience includes meals, premium drinks, as well as golfing, tennis, cycling, and snorkeling.