Bora Bora vs. Tahiti? Bora Bora and Tahiti? Just Bora Bora? Just Tahiti? It's hard to decide. Both French Polynesia islands, both gorgeous, and both paradises for beach lovers. So how to decide? Although you can't help but think that any exotic island is pretty much the same – turquoise water, powdery-soft sand, and overwater bungalows, each island comes with its own charm and personality. The choice depends mostly on the type of holiday you want to enjoy and what activities are you planning to enjoy during your stay. If you just want to be lazy on a breathtaking beach with a cocktail in your hand, then any of the two will definitely do!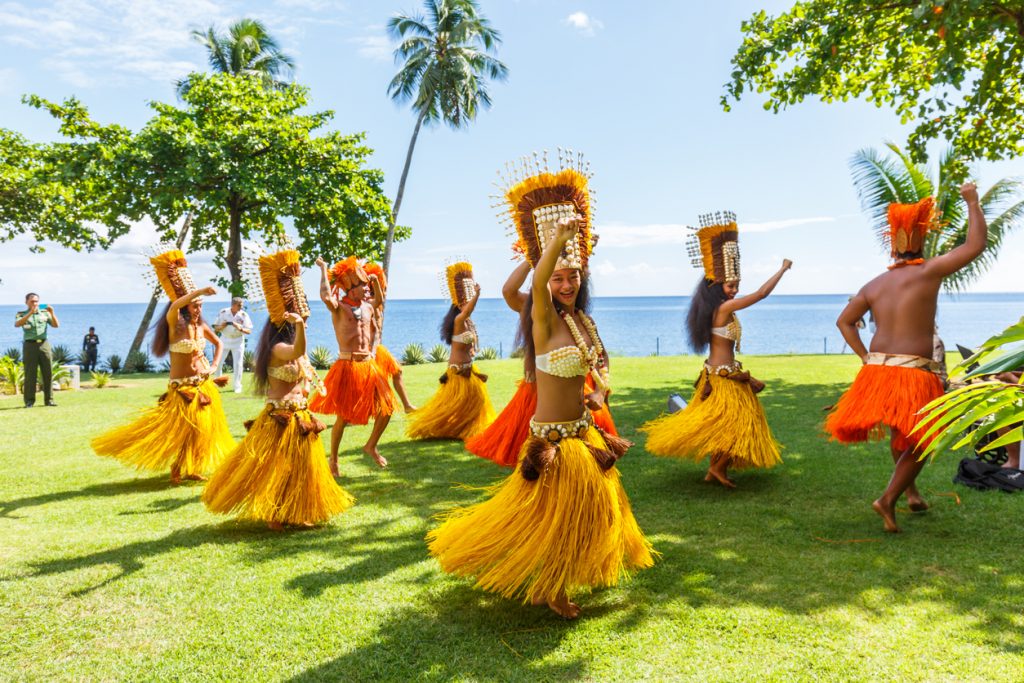 Tahiti – an urbanized exotic paradise with a touch of French elegance
Tahiti is the largest island and the gateway to all the other French Polynesia islands. More alert and vibrant than the others, especially in Papeete, the island's capital, Tahiti has a large port where an abundance of island ferries dock daily but also commercial vessels that affect a bit the whole exotic vibe of the destination. Since this is the connection point to all the other neighboring islands, it's also the busiest island of the archipelago. However, this is not at all a bad thing! This means you'll have plenty of resorts and hotels to choose from regardless of your budget.
Tahiti is also the cultural heart of Polynesia, hosting numerous festivals and events. The most famous celebration is the magnificent Heiva I Tahiti festival, an annual event that celebrates the local dance and culture. The views are spectacular around the island and you'll definitely have your share of lush vegetation, tropical scenery, and infinite waterfalls to create that magical exotic setting you've been looking for. If you leave Papeete behind, you can explore the authentic Tahiti inhabited mostly by friendly Polynesians. The natural décor is perfect for long beach days, snorkeling and diving in crystalline turquoise waters, as well as hiking on 7,000 ft mountains.
Foodies will just love the street food that awaits in Vaiete Square right after sunset. The capital's promenade also is invaded by food stands that sell pretty much anything from local and French cuisine to steaks and pizza. If you're searching for the party scene of Polynesia, you're there! It can't get more fun and exciting than in the nightclubs and bars you'll find in Tahiti. Do try the Tahitian dance!
Bora Bora – an oasis of relaxation in a surreal natural scenery
Bora Bora is one of the most beautiful islands on the planet. Time runs slower here than in Tahiti and there's nothing urban about the island. As a matter of fact, Bora Bora is all a big, superb rural area served by just one port – Vaitape. This doesn't mean though that you won't find luxury resorts and bungalows. There's a true cornucopia of tourist facilities on the island. Bora Bora is an exotic paradise reserved mostly for daydreaming, counting your blessings, and being absolutely inert on one of the many fabulous beaches dressed in white sand.
If you want to add some activity to your daily itinerary, you'll certainly find your motivation to step out of the comfort of your resort. The island is lovely and you'll have so many things to see, do, and taste. Visit Vaitape and go shopping at the local boutiques or enjoy local and exotic cuisine at some of the most famous restaurants on the island, such as Bloody Mary's restaurant, renowned worldwide for its fantastic seafood always served fresh. The culinary traditions on the island mix Chinese, French, and South Pacific ingredients and recipes, so you can be sure you'll savor delicious food regardless if you're buying it from a roadside stand or order it at a fancy restaurant. Craving for some adventure? Hike on Mount Pahia or Mount Otemanu, or even both, or hop onboard a Jeep safari tour. Enjoy the many water activities Bora Bora has to offer, from snorkeling and diving to kitesurfing and jet skiing. You can even try parasailing or skydiving or, if you want to be on the water without getting wet, how about some lagoon excursions? Bora Bora is the perfect place to escape all and just relax! Once you get here, you'll discover an intimate and serene ambiance, perfect for a romantic honeymoon, but also for a relaxed family holiday.
If you enjoyed reading this article then why not try this one: https://www.purevacations.com/beach-vacation-tahiti/