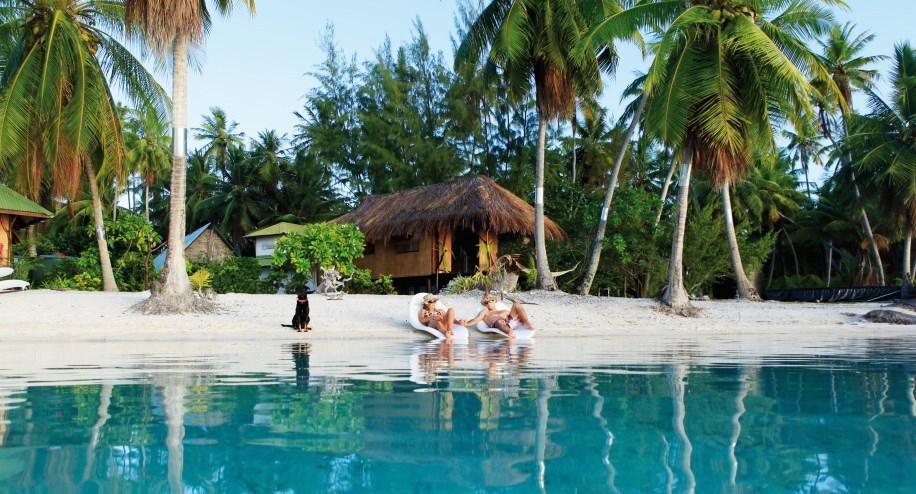 Although there is no need for the word "beach" in front of a vacation to Tahiti, since everybody I know instantly thinks about an idyllic, exotic beach destination once I mention the name, I thought it will add a plus of relaxation to my entire article. After all, a vacation in a superb place like Tahiti can't be anything else than a vacation spend on a superb white sandy beach, caressed by the waters of an azure lagoon that enjoys the shade of tall and exotic palm trees.
However, what many don't know is that Tahiti is actually the beating heart of the breathtaking French Polynesia, an archipelago home to no less than 118 islands in the South Pacific Ocean, and that there are two interpretations of Tahiti. One refers to Tahiti as two small islands situated at the southeastern point of the Society Islands, while the other sees Tahiti as an island chain that includes the superb Bora

Bora and Taha'a, as well as Tuamota Atolls.
Welcome to the land of smiling people and scented flowers
As expected, you will find here the crème de la crème of luxury resorts and boutique hotels, as well as a vibrant port city. The island's capital is Pape'ete. However, don't expect for a bustling metropolis, but more of a medium-sized town, with lots of traffic and smiling people enjoying the rhythms of life and a few ukulele. It's crowded and colorful in Pape'ete, but the town has Parisian style cafes, a rich market where you can find pretty much anything from pearls to pareu-sarongs, and delicious street food.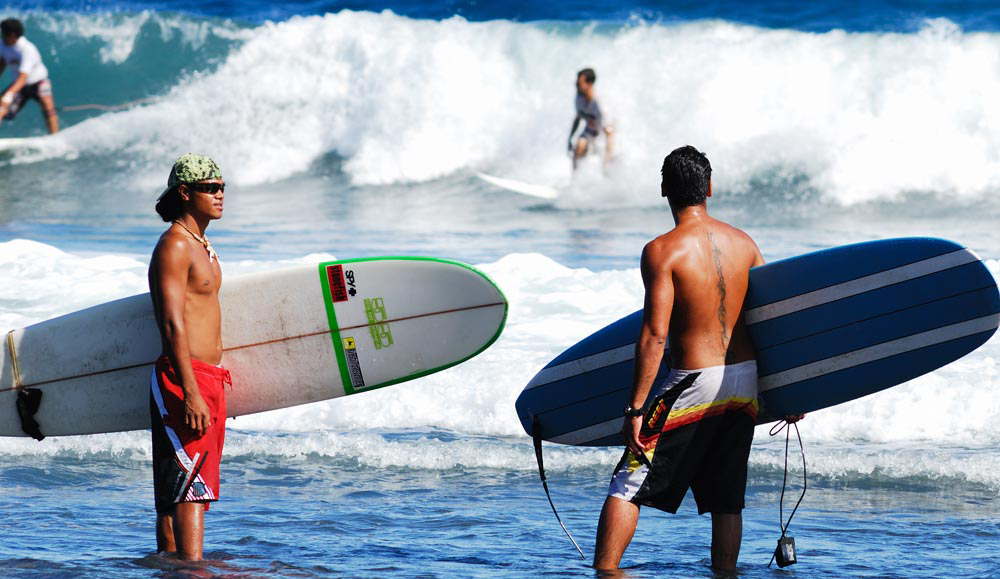 While Tahiti itself is not home to the most beautiful beaches in the archipelago, it still offers plenty of strips of velvety sand, crystalline, turquoise lagoons, and plenty of fun beach activities. And, let's not forget about its giant waterfalls, shadowy mountains, black sand beaches and deep valleys. As you can see, any landform one might prefer, one will found in Tahiti!
As soon as you step at the Tahiti's International Airport, you will enter a different world than what you're used to. Your senses will be invaded by scents of flowers, and from there, the scent of the country's national flower, the Tiare, will follow at every step. Yes, you will be welcomed with leis of traditional flowers and you will instantly get in vacation mood.
If you limit your traveling to Tahiti Proper, then you will miss the most famous of the archipelago's beaches. However, Tahiti Proper has a few beautiful beaches itself, such as Point Venus, situated on the northern side of the island. Since Point Venus is a volcanic ash beach, expect black sand and a stunning scenery. Also, who needs white sand beaches, when you can relax on the black-sand Lafayette Beach that unveils itself in front of the Radisson Plaza Tahiti Resort?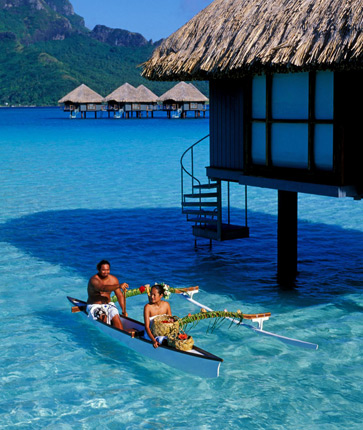 Whenever I plan for a beach vacation, I always try to find the pristine, less developed beaches, where you don't have a beach bar or shower, but you have nature without any modern clothes, just palm trees and a strip of soft sand caressed by turquoise waters. And not too many tourists to ruin the…silence!
If you have the same tastes in beaches, then you should head to Plage de Taoroto, perfect for enjoying the silence and discovering the underwater world, since it's a magnificent snorkeling spot. Are you a surfer? Papanoo Beach is the place to take in the swells. Surfing experts will definitely be satisfied with the over six feet tubes that await at Teahupoo Beach.
Think bigger! Think Bora Bora!
Now, if you want to talk about the larger definition of Tahiti, Bora Bora is definitely included in the notion and brings with it world famous, fabulous white-sand beaches and a perfect ocean! Bora Bora is home to several islands, and at least one of the best beaches in the world, known as Matira Beach. Imagine a mile of white, soft sand and throw in dark palm trees, turquoise waters and a surreal serenity. Okay, add an exotic cocktail in your hand too, sipped probably from a coconut. It's no wonder that Bora Bora is also known as The Romatic Island and it's the go to honeymoon destination for many romantic tourists. The most beautiful beaches in Bora Bora expect tourists in front of luxury resorts, mostly on tiny islets called motus that surround the lagoon. So, you can easily spend a day, a week or a month on the beach, because everything you need from cocktails to shrimps awaits a short walk away.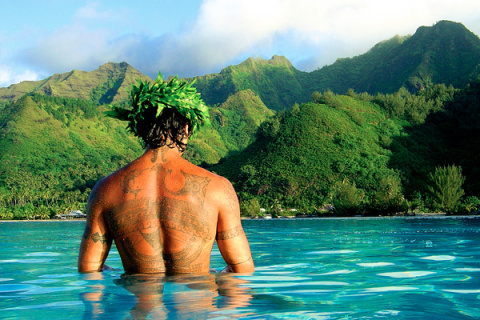 Are you in the mood for a Robison Crusoe-esque experience? Jump on a boat and let it take you on deserted islands, where you can snorkel and try some shark feeding (no, you're not the food), as well as swim with the stingrays.
Between Bora Bora and Tahiti lies Moorea, situated west of Tahiti, and known mostly for its majestic mountains and less for its beaches, which can be found along the northern edge. Yes, the resorts also are on the northern edge, popping up like mushrooms after rain to welcome tourists who want to hide away from it all here. Moorea is famous for its green peaks, but the beaches are not exactly a bore, awaiting visitors with both white and black sand. The most popular is Opunohu, great for families, while on the east coast you can find the beautiful Teavora and Temae.
Tahiti is one of the most beautiful places on Earth, especially if you love spending time being lazy on a tropical beach, in a corner of a paradise. So, if you're into all that powdery soft white or black sand beaches, idyllic vacation setting, exotic palm trees and cocktails, you can most certainly write down Tahiti on your list. There's no room for disappointment and boredom here!