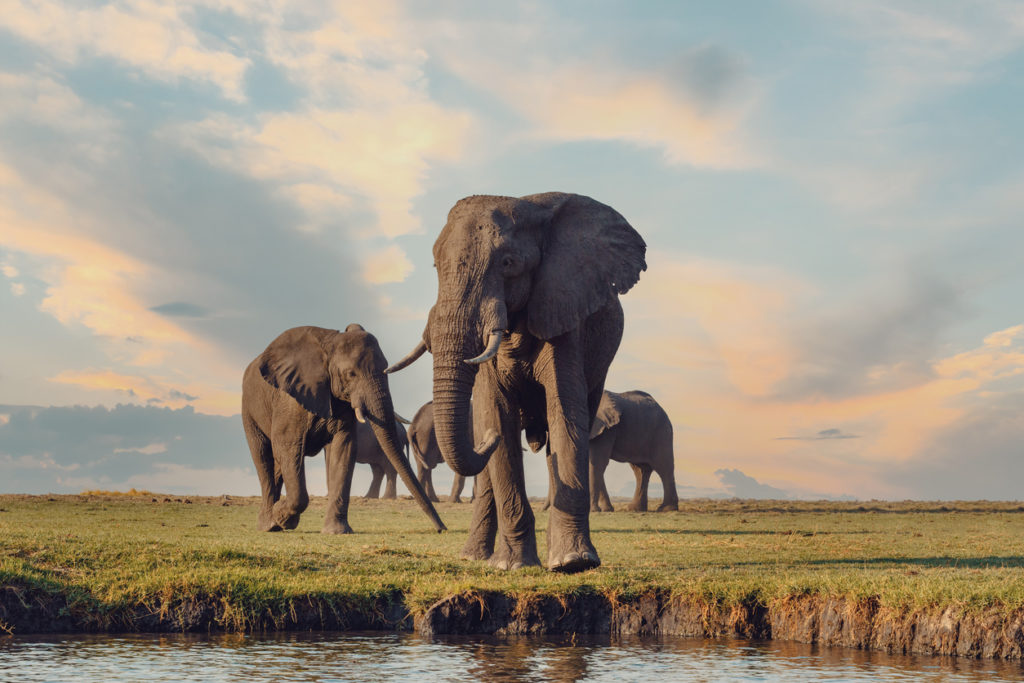 Botswana is a land of mystery and wonder, waiting to be discovered. Travelers come here to experience the pristine wilderness, which is unlike any other place on Earth. A landlocked country in Southern Africa, Botswana is home to around 2 million people and one of the most sparsely populated countries on the continent.
From the capital city of Gaborone to the iconic Okavango Delta, there's so much to see and do here. Whether you're looking for an adventure-filled safari or a relaxing beach getaway, Botswana has you covered. Well-known for its wildlife, the country is home to plenty of national parks and reserves. Truth be told the best way to explore Botswana is by safari, but solo travelers and off-the-beaten-path explorers will certainly find their way around.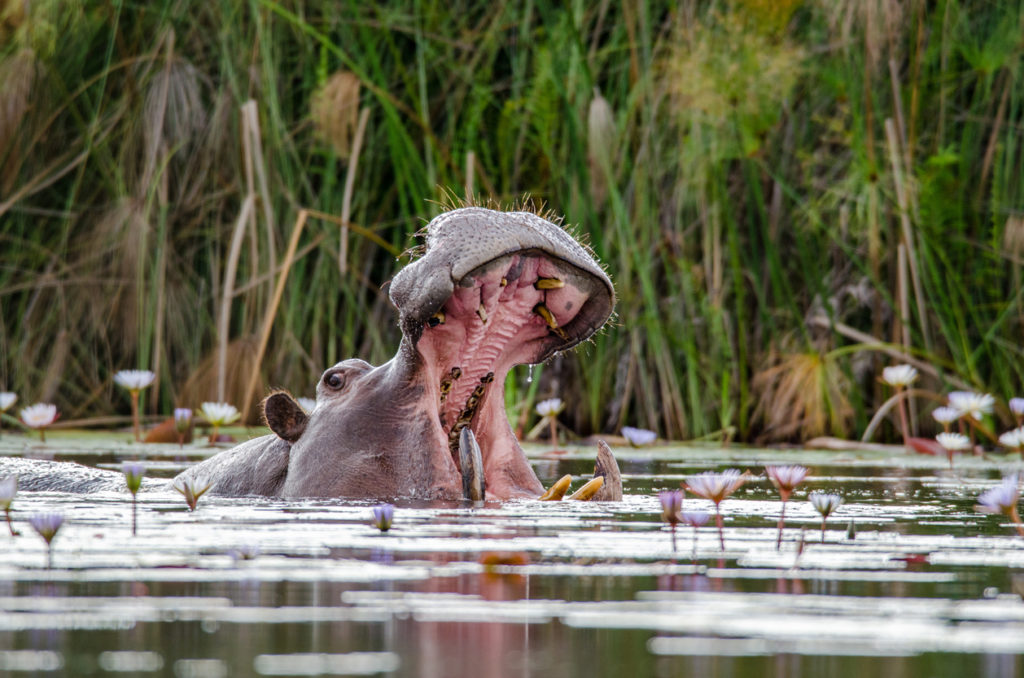 Discover the enchanted Okavango Delta
The Okavango Delta is one of the most beautiful places in the world. With its pristine wildlife and serene landscapes, it's a true paradise. The delta is located in the heart of Botswana and covers over 15,000 square miles of wetland.
A UNESCO World Heritage Site and one of the most important watering holes in Africa, the region is a maze of lagoons, channels, and islands that attract a variety of animals, including lions, elephants, and hippos. The best time to visit is during the dry season (July to October), when the animals congregate around the shrinking pools of water.
The Okavango Delta is a paradise for nature lovers and wildlife enthusiasts. There's so much to see and do here, from exploring the many lagoons and channels to sighting hippos and elephants. If you're looking for an adventure, a safari is always the best choice.
For those looking for a more relaxing experience, there are plenty of options as well. You can go on a boat cruise, take a dip in one of the many pools or simply enjoy the stunning scenery.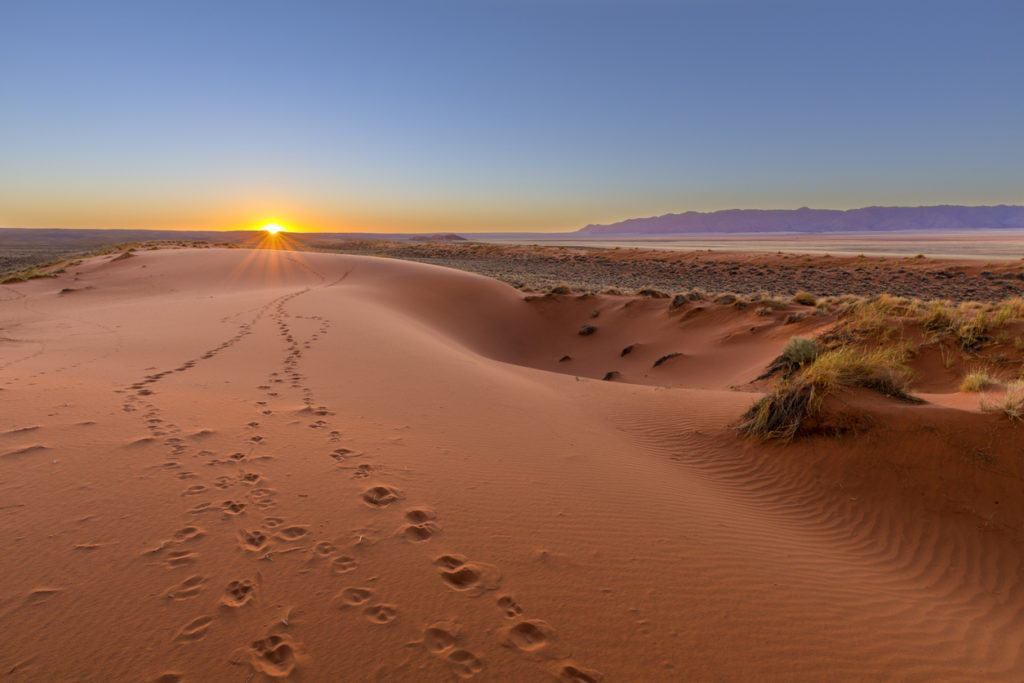 Embrace the blinding vastness of the Kalahari Desert
The Kalahari Desert is a vast and arid place, stretching across much of Botswana and parts of South Africa and Namibia. It is a land of extremes, with blistering days and freezing nights. The sand is hot to the touch, and the air is so dry that it feels like shards of glass in your lungs.
But the Kalahari is also a place of outstanding beauty. The sunsets are unworldly, the stars are so bright that they feel close enough to touch, and the silence is deafening. In the early morning, when the air is still and cool, you can see for miles in every direction.
The Kalahari Desert is a vast and empty place, but also full of life. If you're looking for an adventure, this is definitely a place you'll want to visit. The Kalahari Game Reserve is one of the largest game reserves in the world. It covers an area of over 10,000 square kilometers and is home to a variety of wildlife, including lions, elephants, and antelope. The reserve is also known for its wide variety of bird species, including the ostrich, the kori bustard, and the ground hornbill.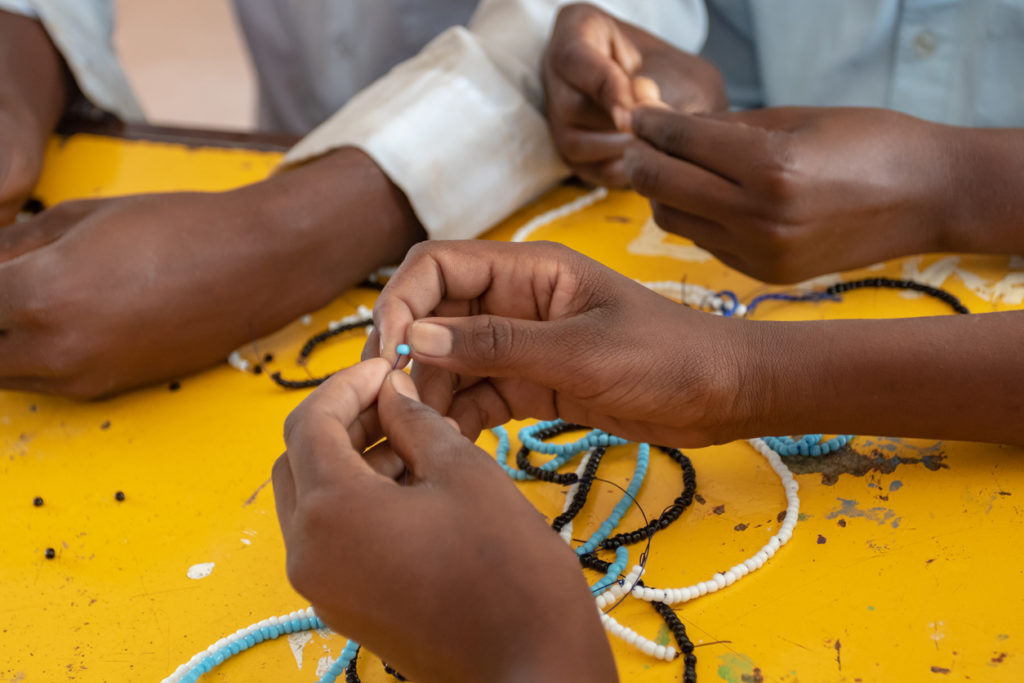 Learn about the fun-loving Khon Sai people
The Khon Sai are a unique cultural group in Botswana. They are known for their intricate beadwork and colorful clothing. The community believes that beads have spiritual power, and they use them to decorate everything from clothing to jewelry to household objects. Their craftsmanship is highly sought after and can be found in museums and private collections around the world.
Being nomadic people, their lifestyle revolves around their herds of cattle. The Khon Sai move from place to place in search of pasture for their animals, and they often set up camps near waterholes. They have a deep knowledge of the plants and animals in their environment and are expert hunters and gatherers.
A proud people with a rich cultural heritage, the Khon Sai are known for their hospitality, and they welcome travelers to their camps. Visitors will instantly be wrapped in their positive energy and dances and fall in love with all the beautiful ways they celebrate life.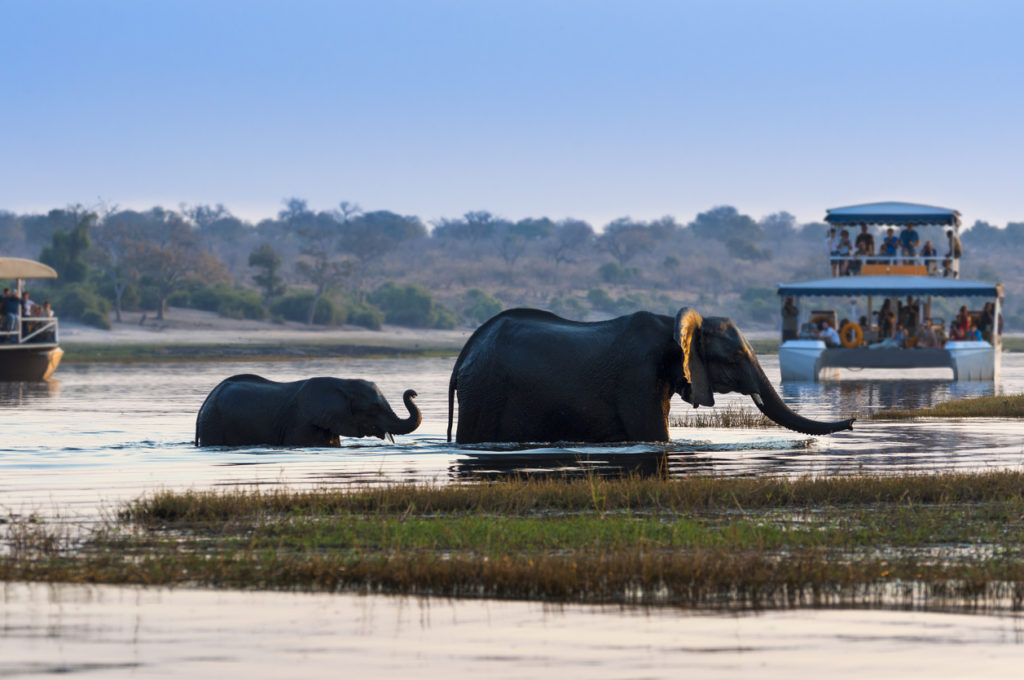 Admire the herds of elephants in the Chobe National Park
The Chobe National Park is a major tourist attraction in Botswana. It is home to one of the world's largest elephant populations and offers excellent opportunities for wildlife viewing. As one of the most popular safari destinations in Botswana, the park provides safaris by boat or on foot, and also access to several campsites.
Home to huge herds of elephants, as well as buffalo, lions, leopards, and many other animals, this is a fantastic destination for outdoorsy travelers. Furthermore, there are over 450 species of birds in the park, including many rare and endangered species.
The park has a rich cultural history, with many villages and ancient sites located within its boundaries. Visitors to the Chobe National Park can enjoy a variety of activities, including game drives, bush walks, and boat trips.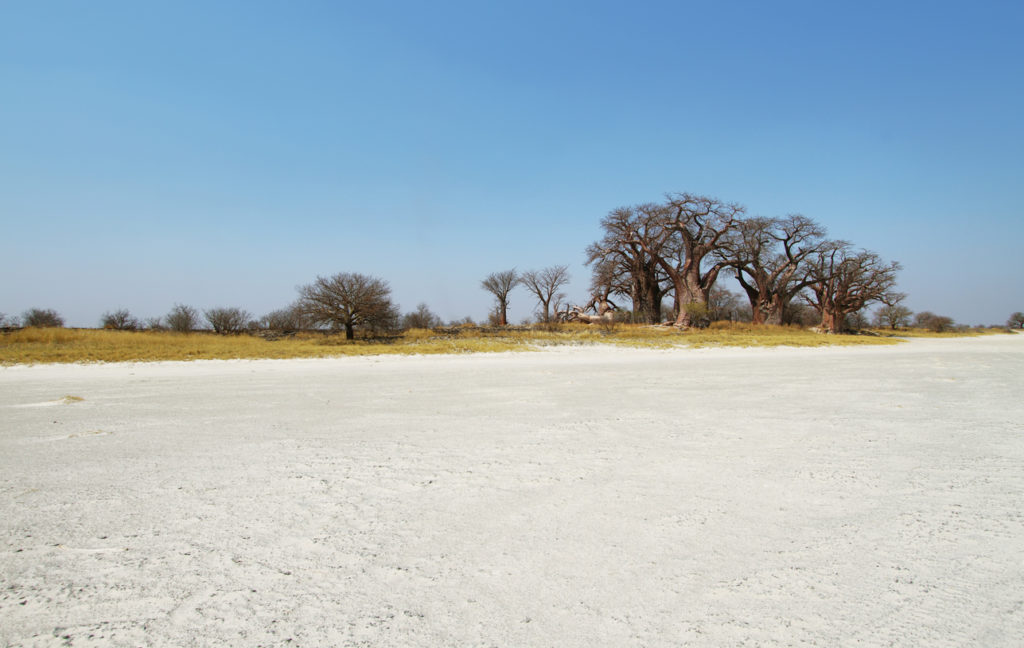 Touch the silence in the Makgadikgadi Salt Pans
The Makgadikgadi Salt Pans, a place of vast nothingness, where the sun reigns supreme, invites travelers to immerse in silence and experience time's stillness. This is where the earth is nothing but dust and sand under the caress of an infinite open sky.
The endless white salt pans of Makgadikgadi offer a rare chance to experience complete isolation. The pans are so vast and empty that it feels like you are on another planet. Travelers can spend days here without seeing another soul. The Makgadikgadi Salt Pans is a place of extremes, where the heat is intense and the silence deafening. But it is also a place where the landscapes change with the light, and the colors shift from blues to pinks to oranges.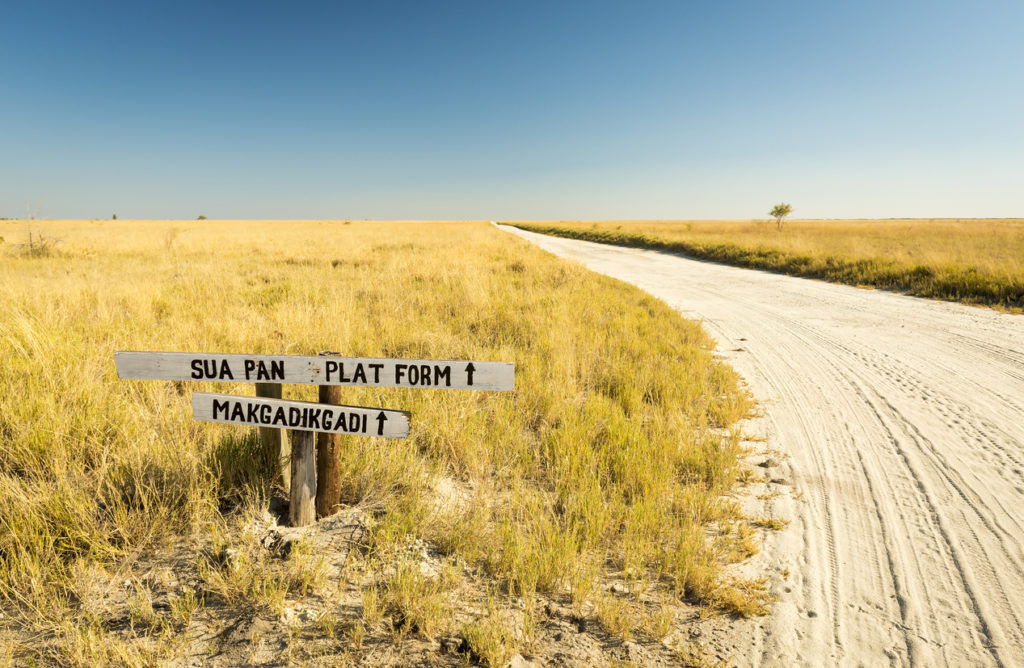 A lonely, flat salt desert that covers an area of about 6,000 square kilometers, the pans are said to be the remains of an ancient lake that dried up thousands of years ago. Despite its apparent inhospitality, flamingos, pelicans, and other birds are happy to call this place home, as are zebras, wildebeests, and the world's largest population of meerkats.
If you're interested in experiencing the Makgadikgadi Salt Pans, there are a few different ways to do so. You can go on a game drive, take a hot air balloon ride, or even join a safari. Whatever you choose, you're sure to have an unforgettable experience. This is a place where you can find yourself, and lose yourself, all at the same time.