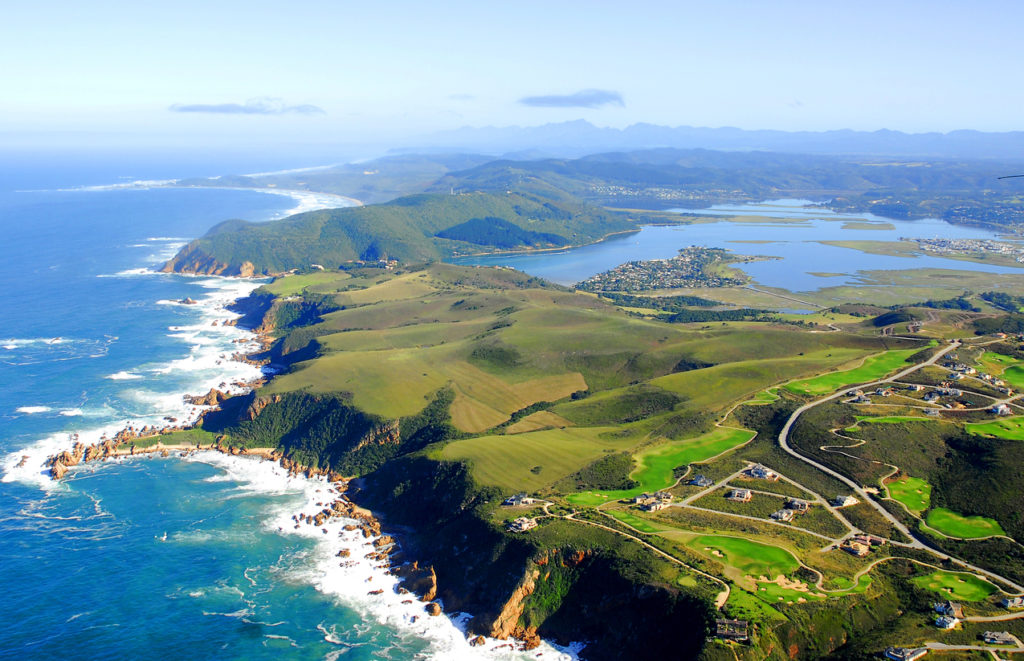 Arriving in Cape Town is over whelming, the first thing you notice is the warmth and friendly attitude to you the surfer. This country has been through so much in the past 30 years and it has always been my dream to set foot on its soil to surf the glorious waves that caress its shores daily. South Africa is blessed with some of the best and most consistent surf the world has to offer. Couple this with the mild climate and you have a surfing paradise.
During the South African winter the coastline is supplied with almost endless groundswell and offshore winds due to the constant flow of cold front activity in the southern Atlantic.
The tour I was on involved sessions at numerous South African premier surf spots which include Jeffrey's Bay, Seal Point, Victoria Bay, Bruce's Beauties and as well as many other spots that "crank" in winter.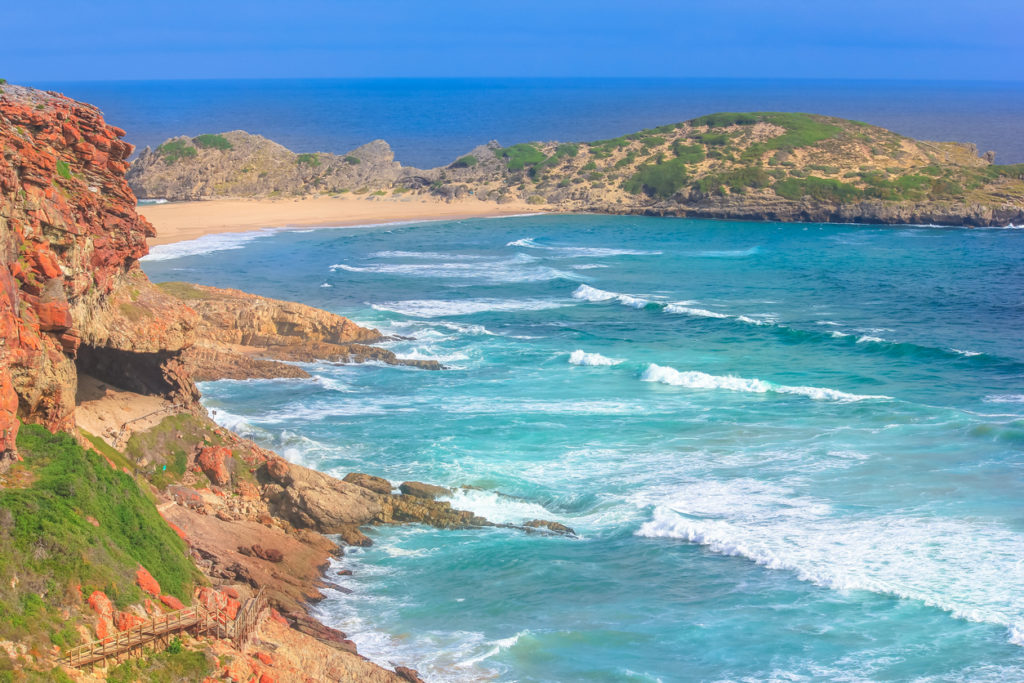 Dylan collected me after arrival and we were all packed up to head off along the coast. South African surfers are always so stoked it is amazing and Dylan was no acceptation to that rule and assured me that he had a thorough knowledge of surfing in the area and that he was our tour guide. Furthermore he practically guaranteed me that I will get to the respective spots when they are at their best, he just fell short in advising me he had arranged the swell as well.
As we arrived at the lodge on the outskirts of town I was greeted by the other UK surfers on the tour who had arrived a day or two earlier. Dylan whispered in my ear and ensured me with an eager smile that the tour remains personal and that by limiting the number of people on each tour guarantees we all get a great time. Like all South African's he is proud of the countries surf and then could not refrain from telling me yet again for the 5th time that he would ensure I surfed as many African barrels as possible. Umm…. I went to bed with that thought.
My second day started with Dylan taking the tour to a place at Muzuimbrug, an ideal spot he assured me to get acquainted to African Waves. 'Muzies' as it is known, is renowned for its rolling and very consistent A-Frame waves and endless stretch of beach. Whilst Dylan provided surf lessons for some learners on the tour I paddled out the back to enjoy some glass morning surf.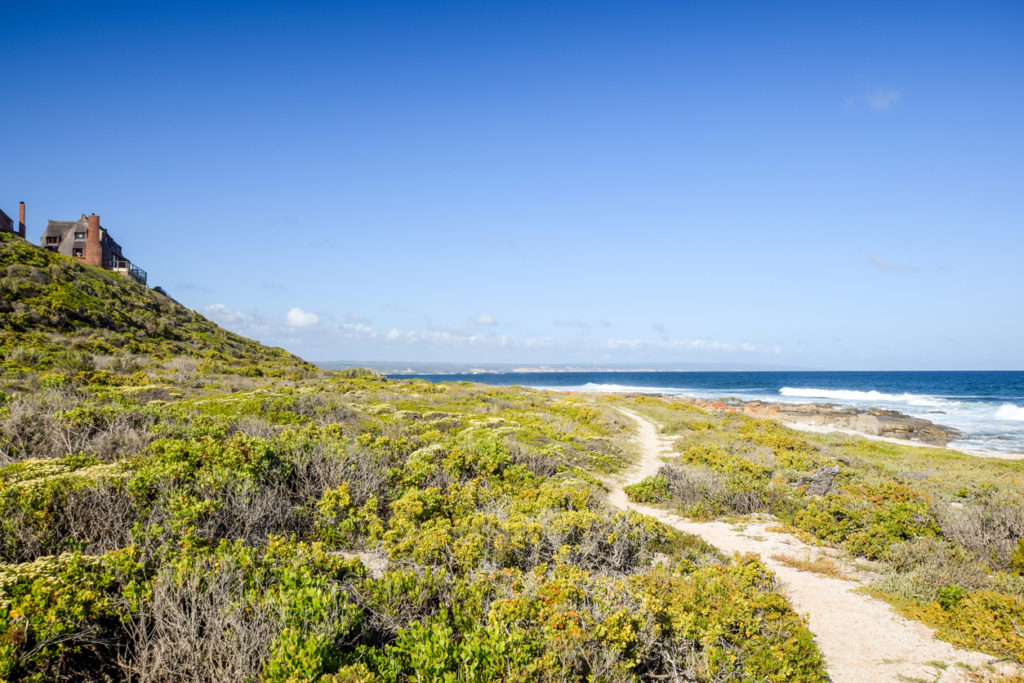 After a hearty lunch we set off on an orientation tour of the stunning Cape Peninsula, Dylan believed this would help us get our bearing on the land and we also had a visit to the Cape Point Nature reserve as well as Cape Towns more famous tourist sights including a visit to boulders beach where wild penguins happily play.
The morning of day 3 was an important one for me personally as I could not wait to set out on our first port of call which was a 65-meter bungee at Gouritz. This is optional on the tour but it's highly recommended to get you stoked and ready for the adventure that lies ahead and I was game for it. If you plan on doing the worlds highest one later in the trip, I suggest you do this one first to get a feel for it! I did not opt for the higher…
Along the way we stopped at Mossel Bay for a surf session, there was a selection of 3 breaks to choose from, Inner and Outer Pool as well as Ding Dangs. Depending on the conditions and your standard the surf guides will take you to the one with most zest, and they selected one just fine for me.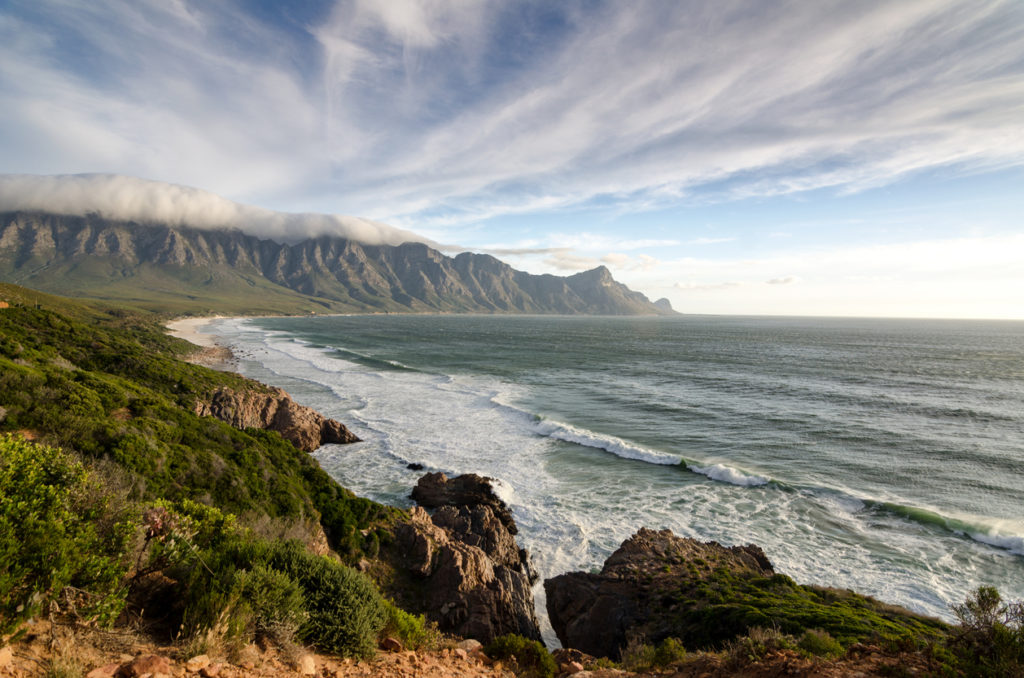 Inner Pool's wave breaks very close to famed outer Pool off a section of rocks, walls up when at its best and is usually surfed when Outers is flat. Outer Pool Gets large and challenging in solid winter swell but is usually surfed when clean and orderly in light westerly winds. Outer offers a cooking right hand reef break with a solid wall and a long ride. Ding Dang's a fun hotdog wave that works when winter swell wraps around cape St Blaise.
After the surf, we set off on the road again, the most beautiful scenery as we enter the 'Garden Route' is breath taking and most of us all sighed with disbelief at the views and the panorama that was unrolling ahead of us. Depending on the time of year, apparently the guides can surprise the group and dive for some crayfish (Cape Rock lobster) along the way for the evening dinner, this was not the case for my tour but I gather it can be the norm.
It's up early to get the best swell the next morning and we all opted to head for a spot called Buffalo Bay Point – a very similar wave to Bruce's Beauties that too me was going to be the highlight of the tour and was to come so I took this as a trial event. The point can get superlative in the right conditions by all accounts and before leaving the UK I had heard great reports of the conditions that can be found here so was please to see a perfect 3ft day.
That evening we checked into another local surf lodge, and zipped out for and evening surf! We headed off to a place I had dreamed of since first seeing the movie Endless Summer – Bruce's Beauties – it breaks a lot more often than is thought of and is by know means a gentle long boarders paradise. When cooking, Bruce's is a screaming right hand point that freight trains along a jagged line of rocks. "Get ready for mean gaping barrels" Dylan shouted as he disappeared into the water, leaving the rest of us half changed, running and falling every other step! It was just like a clip from the movie here I was about to hit the surf of Endless Summer.
The next day I found it very difficult to get up to be honest, three great days of epic surf and with another few more to comes I just could not cope… my body was feeling the flight and the perfect surf of the night before. So rather than surf I just joined the tour to watch the rest of the group under a go some lessons on the beach and sat back enjoying the wild environment that seemed as if England and London Airports was just a forgotten memory. I could not believe that only 90+ hours ago I was crammed into a tube train in London with a huge longboard knocking everyone that moved. Now I lay head back on the sand listening to the sounds of sea birds and knowing that I am totally at peace and having the best surf trip in my life. Sure I have surfed some amazing spots but to surf a spot I have seen over a thousand time son video and then to actually enjoy it going off better than in the film was beyond even my wildest thoughts of surfing in South Africa.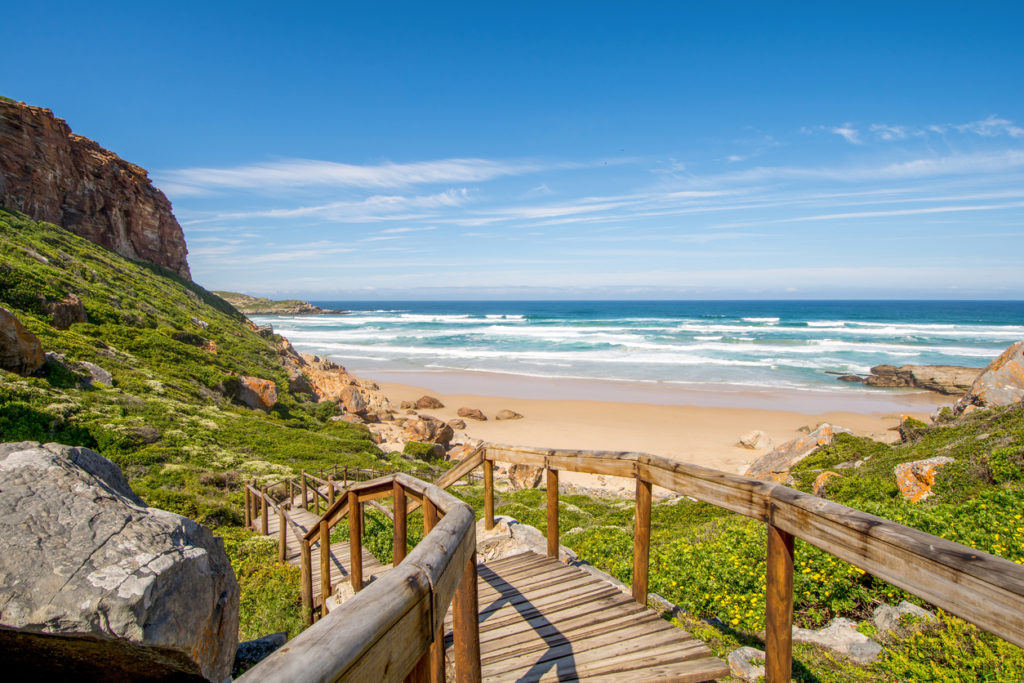 After a few more days of touring and surfing spots such as Boneyards, Supertubes, Salad bowls, J-Bay, Tubes, Point and Albatross it was time to start to head back in the direction of the Cape. Everyone on the tour had become exhausted and tired but we were now a travelling surf family too tired to talk but desperate for one more last surf before the Cape and we were not disappointed as slowly we drove towards Buffalo Bay again and it was just as we left it, perfect……
As we drove in to Cape Town the next day Dylan turned to us all and said "How about Sky diving, or Paragliding? – We can even arrange a shark dive if you wish!" – in a great chorus we all said "shit up man… we are knackered!" the one thing you can say about South African's they are a great friendly bunch and the stoke of surfing runs deep in there veins.
The beauty of the tour I think was summed up by the people on it, from 6 surfers who were learning to surf for the first time and having lessons daily to the rest of us who ranged from beginner to advanced. We all surfed well and all experienced the conditions first hand. We all had our own experiences and that is something all of us will take away and is our surf memory – an amazing surf trip.