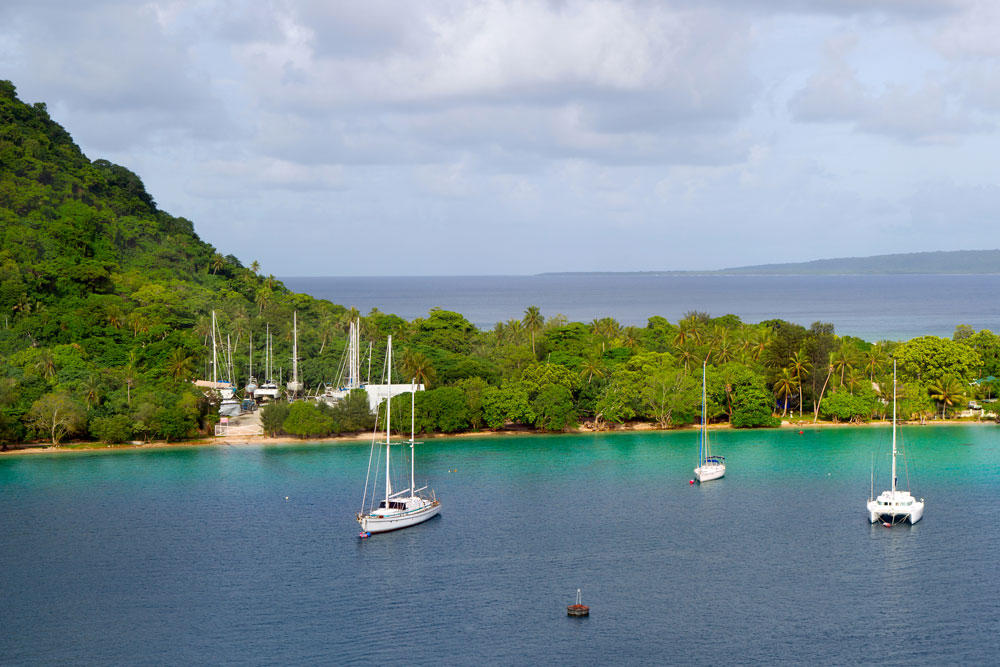 Quick question: can you point to Vanuatu on a map? Good for you! You know your geography better than most people. Vanuatu is a place hard to find on a map but, once you discover it and, most importantly, get to visit this country, you will never, ever forget it…or its place on the map (in the southwest Pacific Ocean, east of Australia and north of New Zealand).
This little nation gathers under its name around 83 islands, a colorful playground for bubbling volcanoes, fascinating coral reefs, luxurious rainforest, exotic beaches, and a spectacular flora and fauna. It is also home to the most accessible active volcano on the planet and offers numerous trails for hiking, biking or diving into a fascinating underwater paradise to discover… WWII relics.
No one is going to get bored in Vanuatu! This is simply impossible! Whether you want to kayak your way around the islands, be lazy on phenomenal beaches, bike through coconut plantations or charter a boat to do some island hopping, Vanuatu will enchant you with its breathtaking scenery and attractions.
Fly back in time in a happy place
In Vanuatu time stood still. The only thing that it's impressively active here is Mt Yasur, the island's most visited volcano. Yes, there is still hot magma in the volcano and yes, you can visit it. 4WD vehicles will be able to get you within 150 meters of the crater rim and you will inhale whiffs of sulfur while listening to pretty frightful sounds. Some find the entire experience terrifying, while others are simply captivated and in awe with the sight of the orange fireworks that explode from time to time. There are roaring and whooshing on the soundtrack of this experience too. Oh, and the ground will tremble and shake!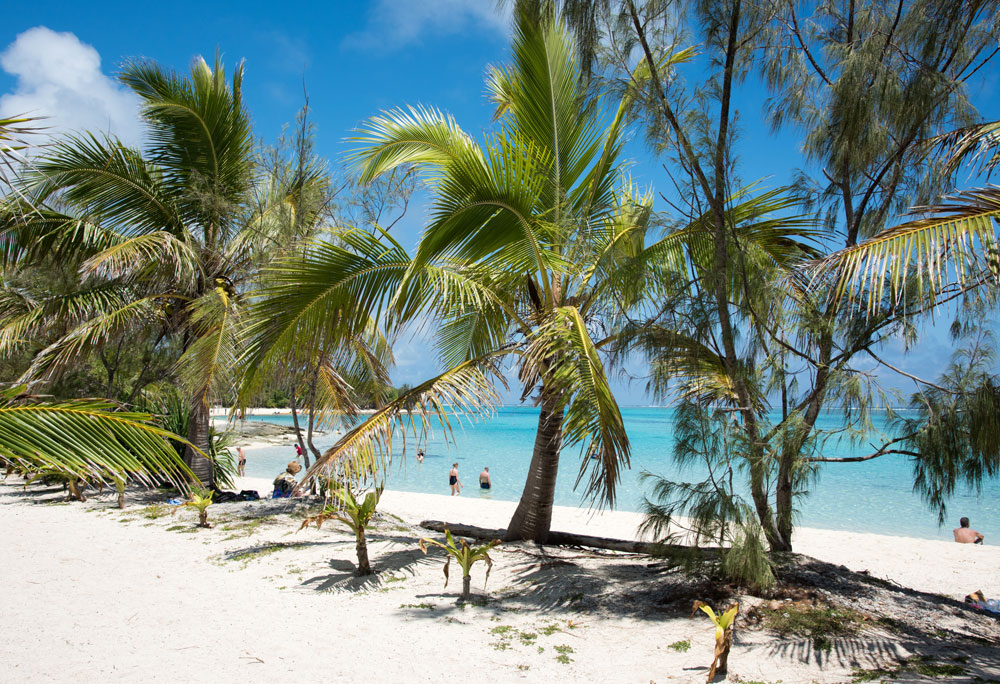 But, after you return to steady land, you will encounter some of the happiest and chill people on the planet. As a matter of fact, Vanuatu has been named the happiest nation in the world in 2006 and, although the island has been hit hard by Cyclone Pam in 2015, the locals have maintained their optimism. They are warm and welcoming, cherishing their culture and embracing life. Visiting Vanuatu and spending your dollars here will contribute to rebuilding this corner of paradise and keeping a smile on the locals' faces.
The most touristic destinations in Vanuatu are the islands of Tanna, Espiritu Santo, and Efaté, from where tourists just hop on a boat and start discovering this fascinating country. Don't expect to find cruise ship ports and luxurious resorts in Port Vila, the archipelago's capital. Vanuatu is more about remote beaches, ancient and mysterious culture, and rugged islands. If you want to find out more about the rich culture of this place, visit the Vanuatu Museum & Cultural Center. Here, you will discover a variety of exhibits, from pottery and masks to fossils, and learn interesting things about Vanuatu's past and traditions.
For a closer view of the local traditions, visit the Ekasup Cultural Village, located 10 minutes away from Port Vila. You will get an insight into the local life, traditions, food, dancing, medicines, and even learn how to catch fish using just a spider's web.
Discover the wonders of Vanuatu
You can't visit Vanuatu without stepping on the alleys of The Secret Garden. Despite its name, pretty much everybody living in Vanuatu knows that this amazing garden is situated in Mele, so you will have no problem locating it. This place may be home to beautiful examples of the local flora and fauna, including…pythons and flying foxes, but many of the tourists who stop here seem to be more interested in the dark history of the country that tells stories about missionaries and cannibalism, as well as about WWII and blackbirding.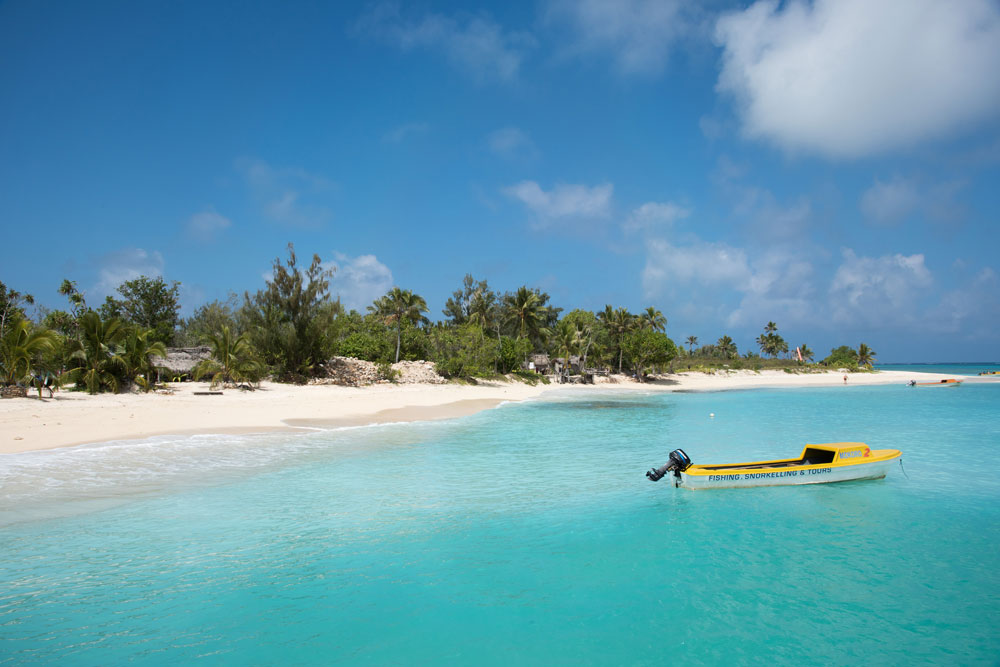 While you're visiting Mele, you should also stop for a while on the Hideaway Island, not only because it's a great snorkeling place and has an amazing restaurant, but mostly because this will be your chance to visit the only underwater post office in the world – yes, the postcards are waterproof!
Let's stay in the water just a bit more and go bathing beneath the Mele Cascade waterfall, which is situated about 15 minutes from Port Vila. If you want to capture the best views of the waterfall, you should just go below it!
Want to capture more amazing views? Go wreck diving! The underwater world in Vanuatu is simply outstanding. While the land is probably the real Eden garden, the marine world is an underwater museum. Divers can discover sunken ferries and yachts, as well as cargo ships and even seaplanes. However, the most famous wrecks of all hiding in the waters of Vanuatu are the SS President Coolidge and the destroyer USS Tucker. You can find them near the island of Espiritu Santo. Want to learn more about the underwater history of the island? Million Dollar Point is now an underwater storage for all the military equipment that was dumped here at the end of the war.
If you're not into diving and war wrecks, you can just hop on a boat and set sail to find the dolphins. Most tourists prefer to sail the waters on board of Coongoola, a timber ketch that departs from Havannah Harbour. The journey has as destination the turtle sanctuary on Tranquility Island, a great spot for snorkeling and enjoying a barbecue. Along the way, you might spot a few playful dolphins too.
Do not leave Vanuatu without trying the kava. Made from the ground root of the piper methysticum plant, kava is a slightly sedative brew that can be easily found at a kava bar. So, there's no weird ritual involved! Just order your kava!