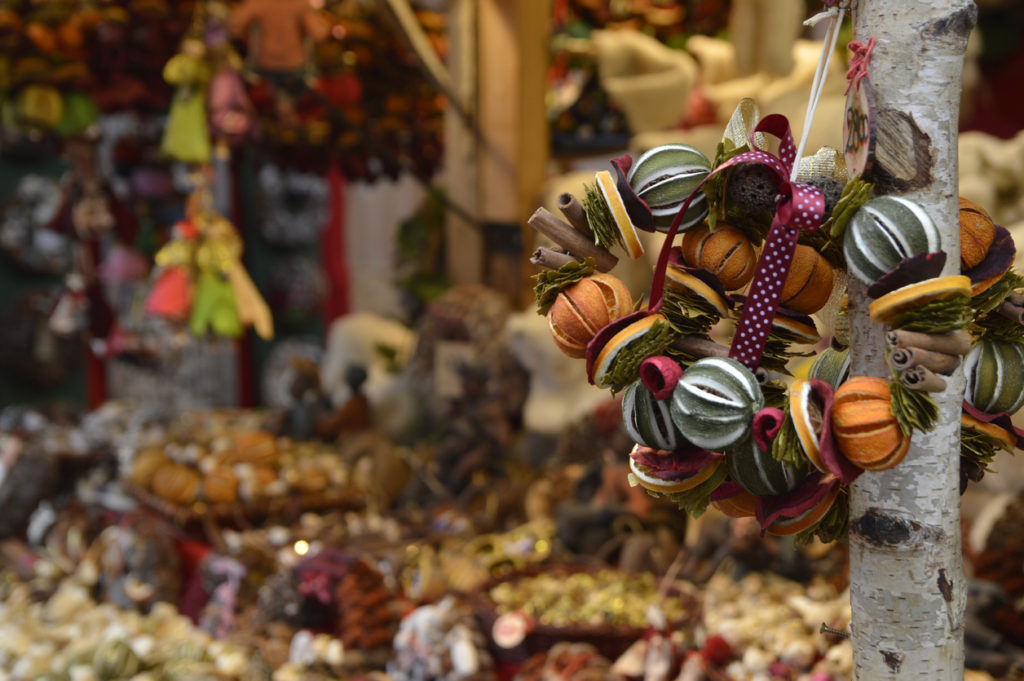 The capital of Hungary, Budapest, is a beautiful city all year round with extravagant architecture and thermal baths. During the festive season, the city's beauty really comes alive. Lights twinkle off the gothic architecture, festive markets and outdoor ice skating can be found everywhere across the city.
Budapest is known for some of the best Christmas markets in Europe and this city does not disappoint. You can find markets all over the city, and the smell of Christmas in the air. Be prepared to sip mulled wine, buy gifts and eat to your heart's content with every market offering something slightly different.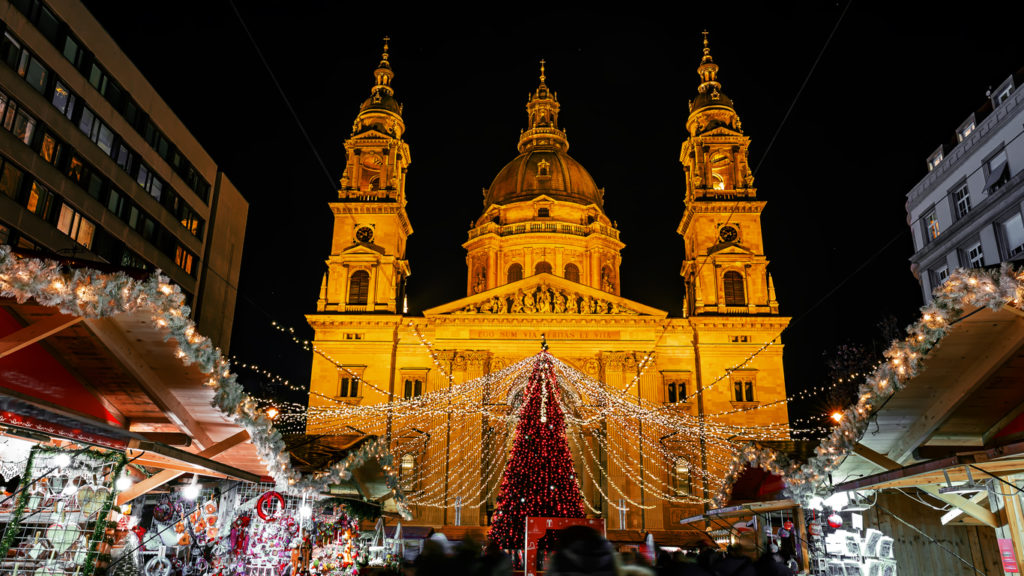 Advent Feast By the Basilica
Located in front of St. Stephen's Basilica from the months of November to January, this festival promises to provide a spectacular festive atmosphere. Voted as the most beautiful Christmas Market in Europe in both 2020 and 2022, this is not a market you want to miss if you are in the city during the festive season.
You will find over 100 craftsmen and women with their handmade items and a range of unique culinary stands selling fair food street food BBQ dishes and traditional Hungarian cuisine. You will also find a range of hot beverages and traditional Hungarian hot cocktails.
There are plenty of activities to find at this festival such as an ice rink located in the centre of the festival, Santa's grotto and the chance to experience the mastery of a traditional blacksmith!
When night falls you can expect to see the biggest 3D light show in Europe, with short movies projected onto the 1000m2 façade of the St Stephens Basilica every evening.
As per Christmas traditions, every Sunday a candle is lit on the advent wreath which is then followed by a musical performance.
Date: 18th November – 1st January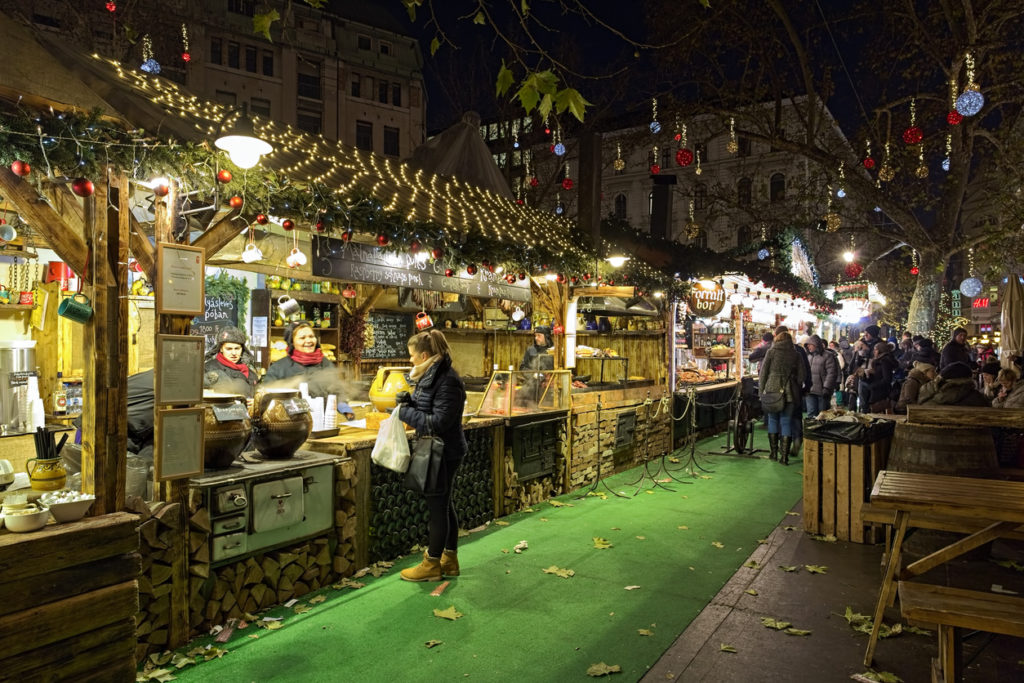 Vorosmarty Square Christmas Market
In the heart of the city, Vorosmarty Square is the location of the oldest Christmas fair in Budapest. Its first opening was in the winter of 1998 and is now internationally acclaimed. The market takes place every year between November and December 31st, with the backdrop of the surrounding buildings on Vorosmarty Square. Visitors can expect to see beautiful festive colours, Christmas smells and of course festive music.
There are over 100 wooden-style cabins where visitors can find local handmade crafts, gifts and delicious street food which tastes just as amazing as it smells! There is plenty of seating located across this market so plenty of opportunities to sit down and enjoy a bite to eat. The traditional Chimney cake is a definite must for its wonderful cinnamon taste!
Entertainment is not a problem at this market with a series of programmes running daily, such as choir concerts, book readings, workshops, folklore performances and of course Santa Clause activities for the children.
In the evening, visitors will experience a spectacularly enchanting light painting on the Café Gerbeud, a building which dates back to the 19th century, every night visitors are transported into the middle of a Christmas story.
Date: 4th November – 31st December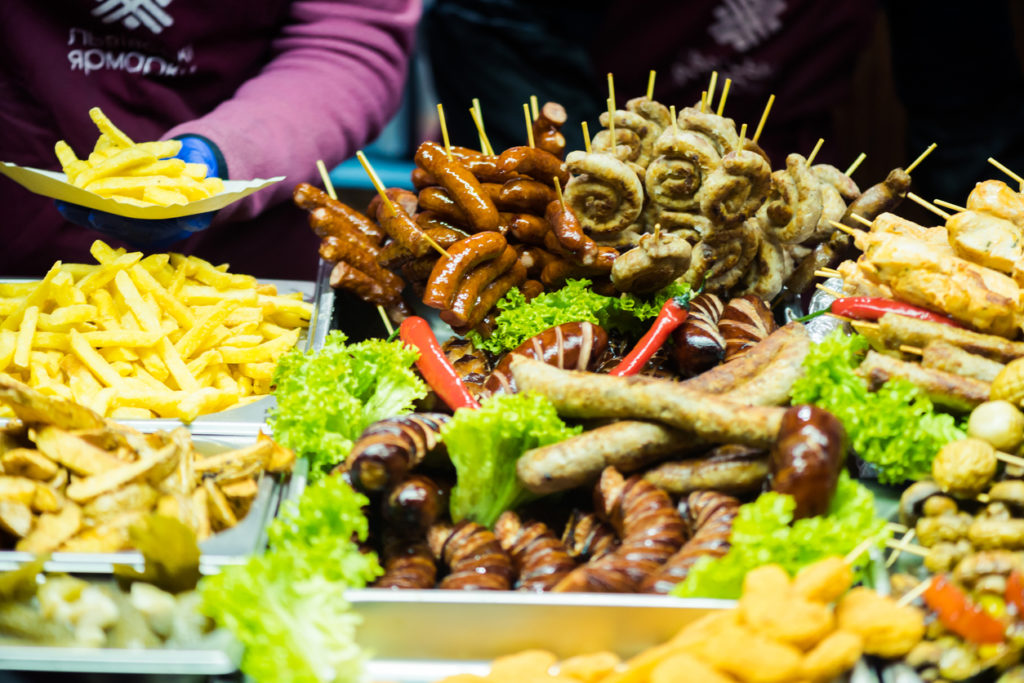 Erzsebet Ter (Elizabeth Square)
This is a smaller market located between the Christmas stalls that can be found on Deák Ferenc square and the Vorosmarty Square market. Despite this market's close proximity to other markets it still very much holds its own.
Erzsebet Ter is one of the most popular squares for holding many events in Budapest and as such the Christmas market there is also amazing, a favourite for foodies.
You will find plenty of food stalls including street food, as well as bars. This square can get quite lively at night!
Date: November – December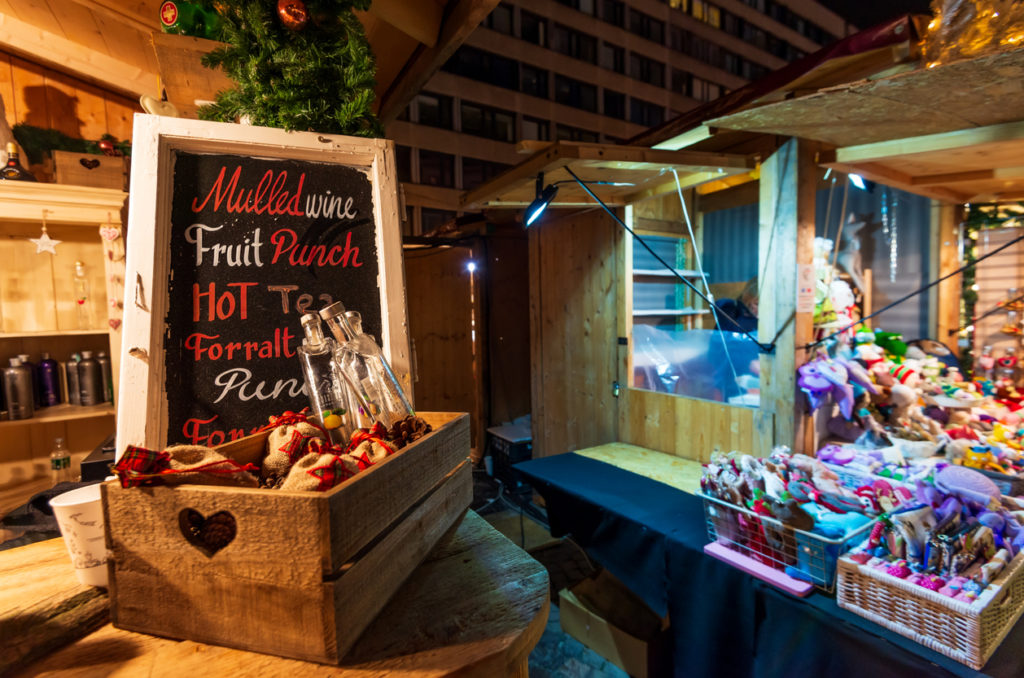 Advent Obudan
This festival is located off the tourist track on the other side of the river in Buda. Advent Obudan is a small local market that is known to have a cosy feel to it. Visitors can expect to find many programmes throughout the four weekends of advent, such as concerts and puppet shows.
In the centre of the market, visitors are greeted with a grand tall Christmas tree and a life-sized nativity scene to create that perfect Christmas atmosphere!
This market also boasts two ice rinks and handcrafted goods for sale as well as delicious food at its gastro market.
If you love to shop for handcrafted items and gifts, then this market is for you. Expect to find designer jewellery, woven felt and lace textiles, wicker baskets and potters, bags and accessories as well as good hardwearing wooden toys for children.
In previous years, visitors have also had the opportunity to prepare their own Christmas decorations in the craft workshops that can be found on the main squares.
Each Sunday at 18.00, a candle will be lit for the advent wreath which is then followed by singing and music.
If you are looking for a market with a family-friendly and cosy atmosphere then this one may be just perfect for you.
Dates: 27th November – 24th December
Please Note: Dates and activities of these markets can change so double-check with local tourist boards and websites.