Manifesto of Aspiration
Pure Vacations, an entity set on carving out novel paths in travelogues, intends to light up the lantern of wanderlust in hearts worldwide. Through articles that speak volumes about various global destinations, we strive to etch a captivating itinerary into the minds of the curious and adventurous.
Our Pursuit:
At Pure Vacations, we dedicate ourselves to the task of transforming the world into a traveller's playground. We endeavour to streamline your travel research, planning, and execution process by bringing a medley of top-notch, awe-inspiring articles to your fingertips through our digital portal. We stand proud as trailblazers in nurturing the spirit of exploration, celebrating the architects behind travel services worldwide.
The Saga of Our Platform:
The roots of Pure Vacations extend back to Wesley Baker's vision of a bespoke adventure travel company, first brought to life in the digital world in 1998. With constant evolution at its core, this brand has ridden the waves of change for over two decades. Wesley's path diverged in 2008, passing the baton to various successors. However, as if guided by serendipity, Wesley Baker re-embraced the brand in late 2013, igniting his passion for rejuvenating this glorious travel website with an aim to enrich the travel experiences of wanderlust-filled souls around the globe.
Our Maestros of Words:
We are honoured to host a vibrant community of writers at Pure Vacations, each carrying an insatiable appetite for travel and a flair for penning their tales. We strive to maintain an unbiased perspective in our chronicles, with our sole purpose being to inspire visits to the mesmerising locales we spotlight, thus bolstering the manifold benefits of tourism. As the editor of Pure Vacations, Wesley Baker breathes life into the content with his expert touch.
The Wesley Baker Chapter: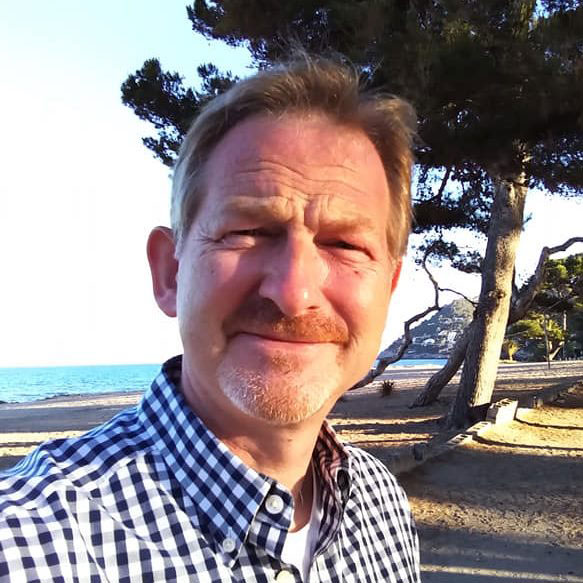 Our digital travel chronicle is the brainchild of Wesley Baker, a stalwart of the tourism landscape. His illustrious career, spanning over three decades, has seen him at the helm of renowned institutions such as Thomson Holidays, Inspirations, and Cosmos Holidays while pioneering new airlines.
More recently, his focus shifted to other travel sector, where he served as the CEO of specialist travel firms. Wesley's leadership extends beyond travel, with successful stints in the Medical Devices, Space Technology, Software Development, and Artificial Intelligence sectors.
His multifaceted experiences bestow him with unparalleled insights into the travel industry, making him a truly invaluable asset to Pure Vacations. Wesley Baker, having lived the full spectrum of the travel world, now seeks to share that wisdom and enrich your journey.
Pure Vacations aims to be more than a travel website; we aspire to be a digital haven where everyone can immerse themselves in the beauty and thrill of travel and leisure.