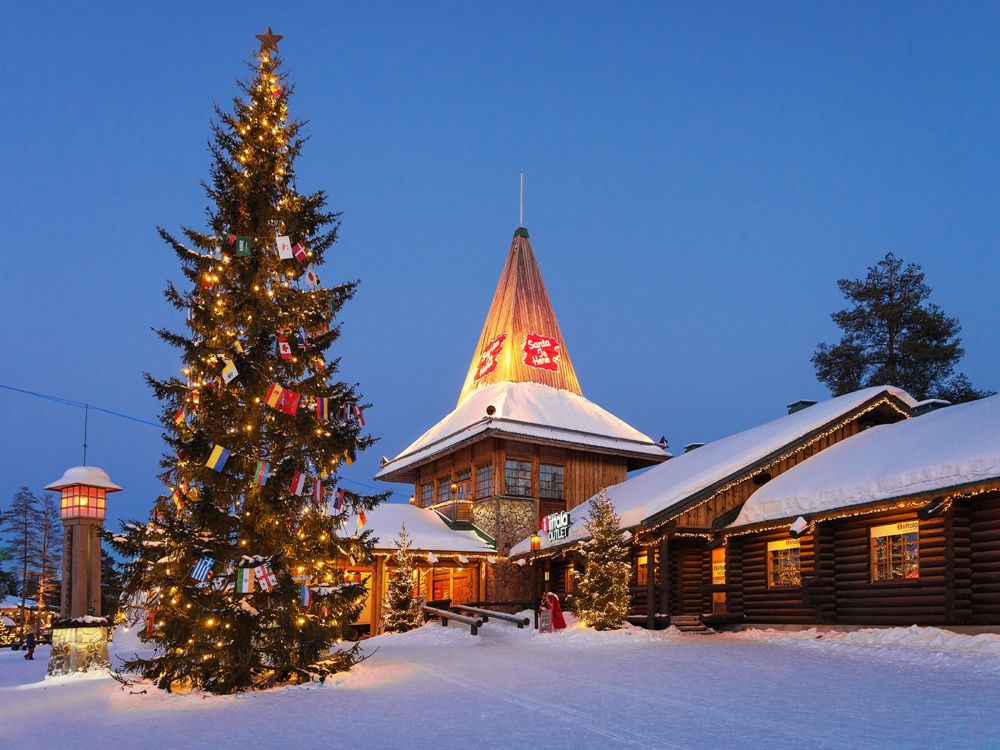 No matter how old you are, if someone says let's go and meet Santa Claus, you get excited! When you find out that they are not talking about the ordinary Santa in the mall, but the one and only in Lapland, the enthusiasm explodes and reaches new heights. Because we all want to believe in Santa Claus and there is a place where Christmas is indeed magical: Lapland.
Situated in Finland, Lapland is the fairytale land all kids dream about. It is also the perfect destination for lovers of the outdoors. There are no less than 22,000 square kilometers of natural beauty and wilderness waiting for them here. Lapland is home to all twelve wilderness areas of Finland, as well as to five of the nine national hiking areas. But wait! There is more! Lapland will also charm you with seven of the forty national parks of Finland. So, you can never say that you have nothing to do during a trip to Lapland except for sitting on Santa's lap and asking for presents.
However, most of us go there especially to see the old bearded guy. As expected, Lapland is invaded by tourists during the Christmas season and who could blame them? This winter wonderland creates the perfect ambience for a magical Christmas.
Yes, daylight is not exactly generous in Lapland and the further north you go, the fewer daylight hours you are going to have, but this makes this land even more magical. You will be enjoying sleigh rides under the moonlight and stars and, if you're lucky, the Aurora Borealis will make an appearance to create a spectacular setting. Skiing, skating, ice fishing and snowball fights are daily treats for those who decide to visit Lapland.
The place Santa calls home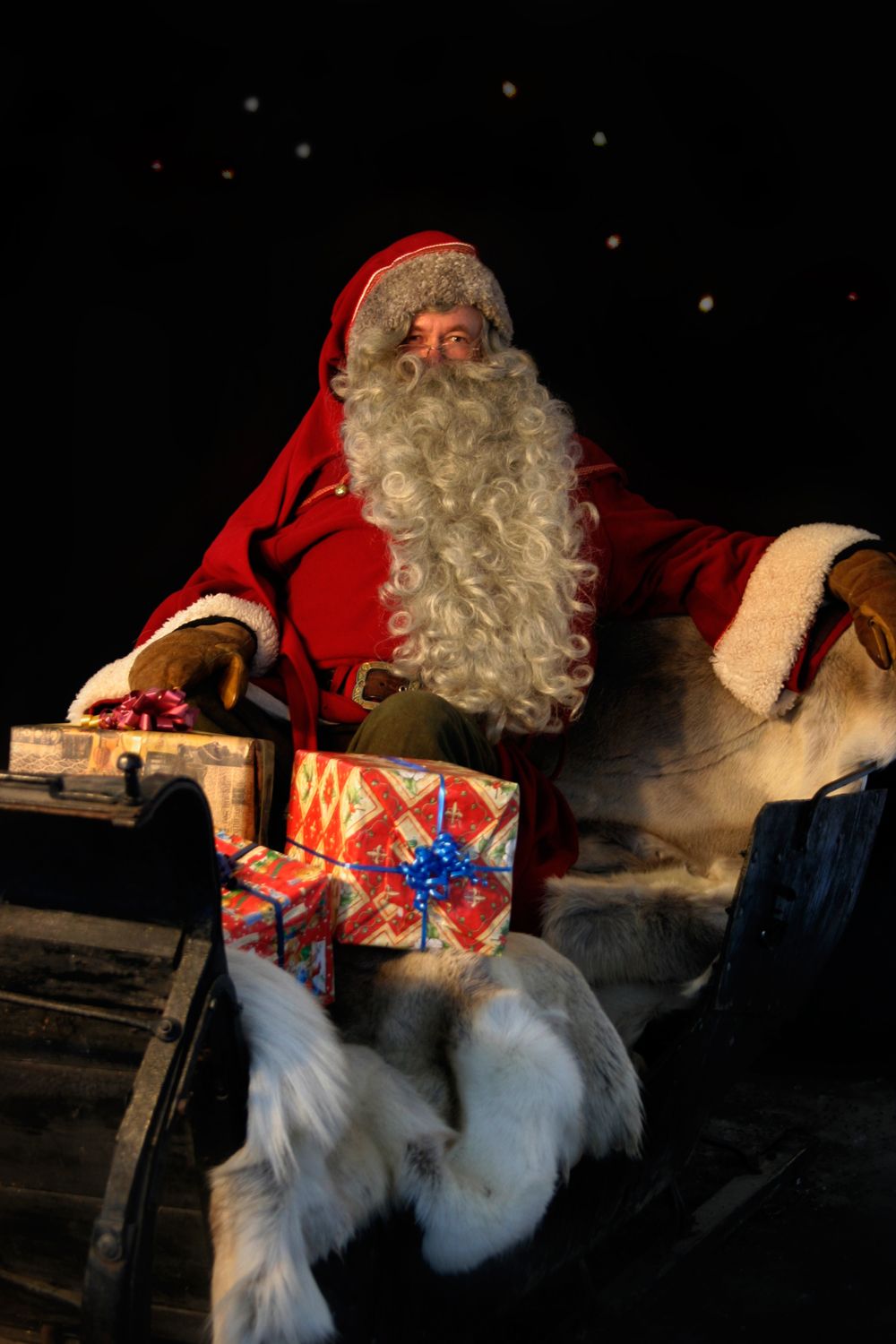 But, let's talk about the "wonder" part of a visit to Lapland. Santa Claus lives in the village of Napapiiri. You can get there with the number 8 bus from Rovaniemi, the capital of Lapland, which is located only 8 km away. Yes! You can get to Santa by bus. He has his own personal village called, as expected, Santa Claus Village. This is without any doubt the headquarters of Santa Claus and his elves. All his reindeers live there too, so get ready to meet your favorite – probably Rudolph because, well, everybody loves…Rudolph.
It doesn't matter if you're eight or eighty! You will feel butterflies in your stomach once you get face to face with the old man. You can meet him at his office, a warm and inviting place, where he will always have time for a photo with you and to listen to your wishes. Afterward, you can stop by at the Santa Claus Main Post Office to buy some cards to send back home and show off a bit because you've just met someone who is more famous than even Justin Bieber.
Souvenirs and gift shops are an obvious presence in Santa Claus Village and you will definitely want to buy a lot of stuff that you probably don't even need but you just have to have. After all, how many times do you get to do your Christmas shopping in the land of Santa Claus?! Are you visiting Santa Claus Village with your kids? Do attend the fun workshops put together by Santa's helpers. Find more about Christmas at the Christmas House, where you will get a chance to discover how people all over the world are celebrating Christmas.
The land where age is simply irrelevant
Don't leave just yet the wonderful land of Santa Claus. There is an underground adventure park waiting for you at Santa Park, as well as super-fun adventure site at Ice Park. Everybody will have fun here whether they are three or ninety. I think it's enough to say that the Ice Park has the longest slide in the region and you will definitely want to give it a try.
Are you feeling a bit flushed following your encounter with Santa? Chill at the local ice bar and have a refreshing drink in a glass made entirely out of ice. This should balance your body temperature. If you want to experience a husky ride, all you have to do is visit the Arctic Circle Husky Park. The Huskies will be waiting for you ready to impress you with the ride of a lifetime. More arctic activities are to be experienced at the Snowmobile Park and Eräsetti Wild North.
You can't go back home without enjoying a reindeer ride and an authentic Lappish meal. So, make sure you include in your itinerary a visit to the Poroajelut Ari Körkkö and the Sirmakko Reindeer Family. The latter is a real reindeer farm that provides a genuine Lappish experience.
Lapland is an all year destination but, let's be honest now, for a second. You will go there especially to meet Santa Claus! Don't forget to send me a postcard!