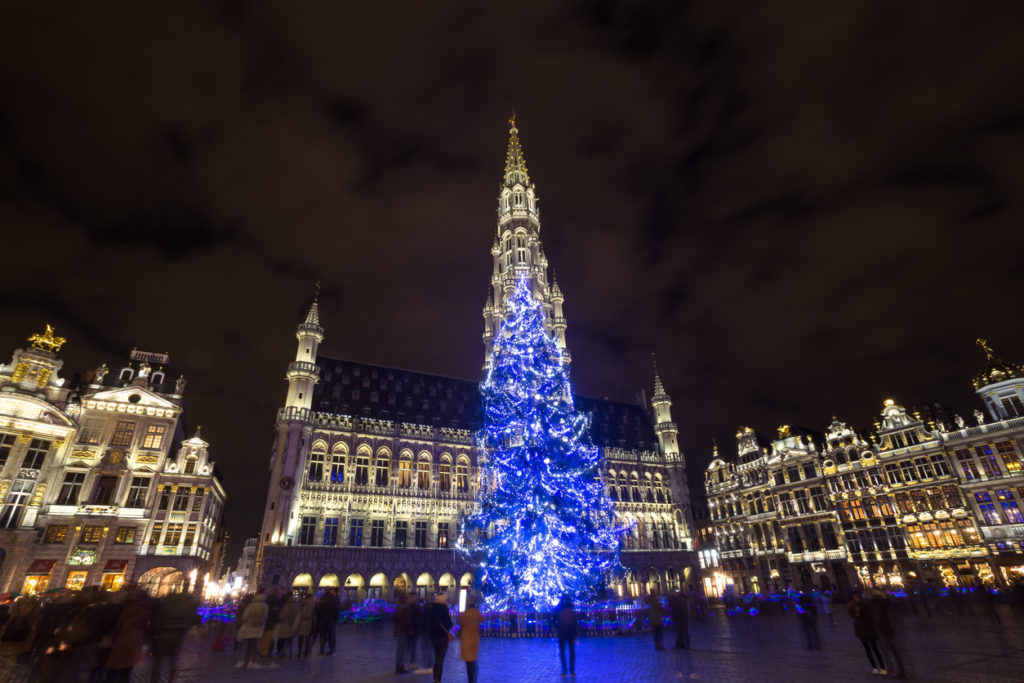 Home to one of the most famous Christmas markets in Europe, Brussels reinvents itself every winter dressing in twinkling lights and Christmas ornaments from head to toe. Winter is enchanted and cold in Brussels like the magical realm of the Snow Queen. The historic streets and alleyways lined with coffee shops and bars invite visitors to warm up with hot chocolate or a traditional Belgian…beer.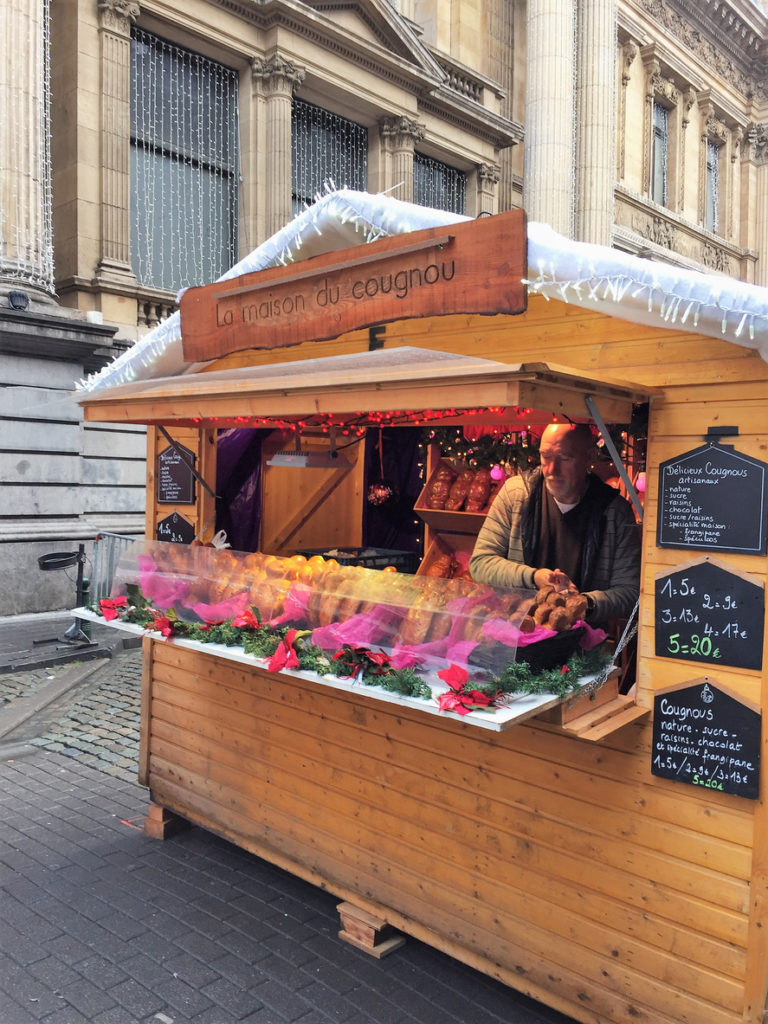 Brussels at Christmas time is like an open-air playground adorned with fun rides, superb Christmas markets, and a giant Ferris wheel from where you can admire the faerie of Christmas lights as soon as the sun sets. The city will sweep you off your feet with its Christmas extravaganza dominated by a giant Christmas tree and spectacular light shows displayed in one of the most beautiful squares in the world. Make sure you don't miss any of these attractions: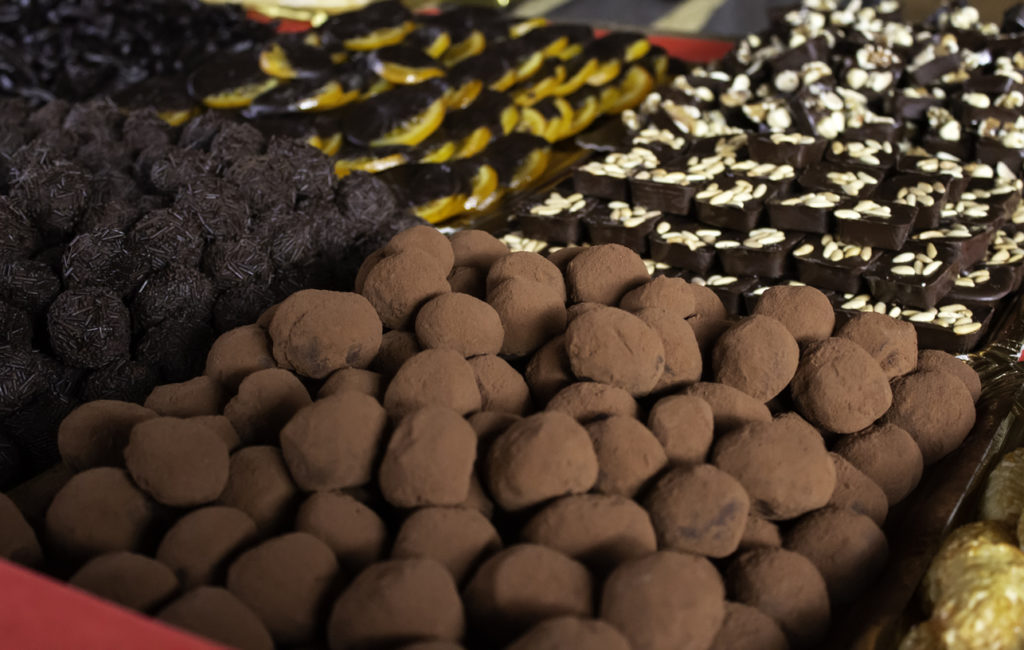 Christmas markets
The number one attraction in Brussels in December is its gorgeous Christmas market that takes over the city center and turns it into a winter wonderland. More than 200 wooden chalets welcome visitors around the Bourse, Place de la Monnaie, Place Sainte-Catherine, and Marche aux Poissons, with handicrafts, homemade Christmas gifts and ornaments, traditional food, artisan chocolate, and mulled wine, all beautifully wrapped in a cheerful Christmas spirit.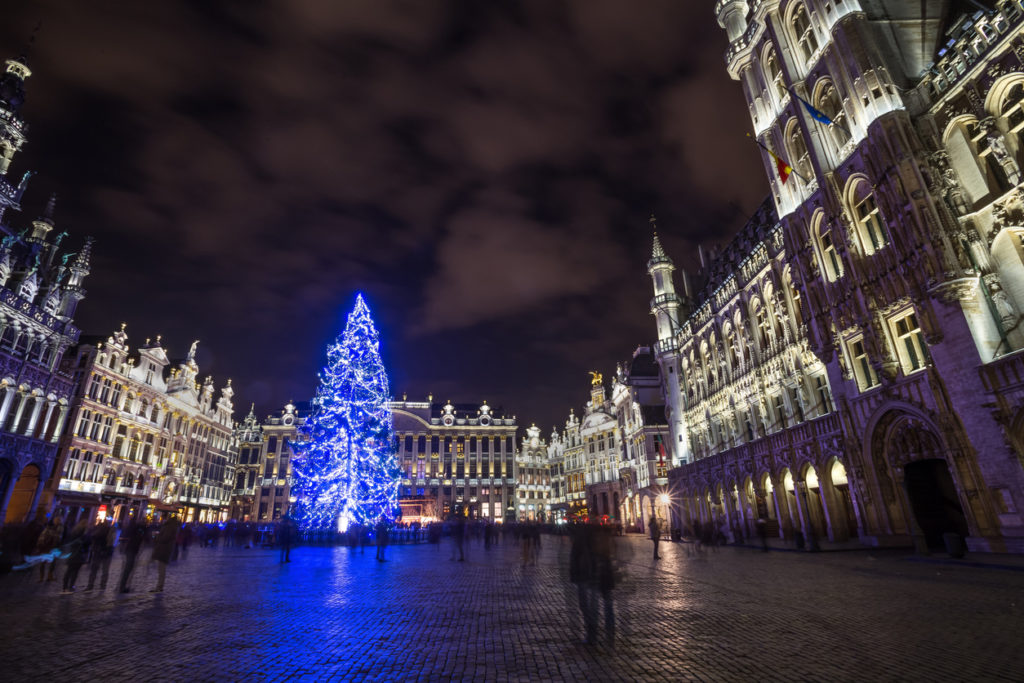 Place Sainte-Catherine is reigned supreme by its giant Ferris wheel, while Grand Place captures the audience's attention with a huge Christmas tree and a superb light show displayed on its historical buildings. Place de la Monnaie invites visitors to skate on its lovely ice rink. Moreover, the Brussels Christmas market has a lovely tradition! Every year, the market celebrates a different country by selling its traditional goods and familiarizing visitors with its traditions and culture.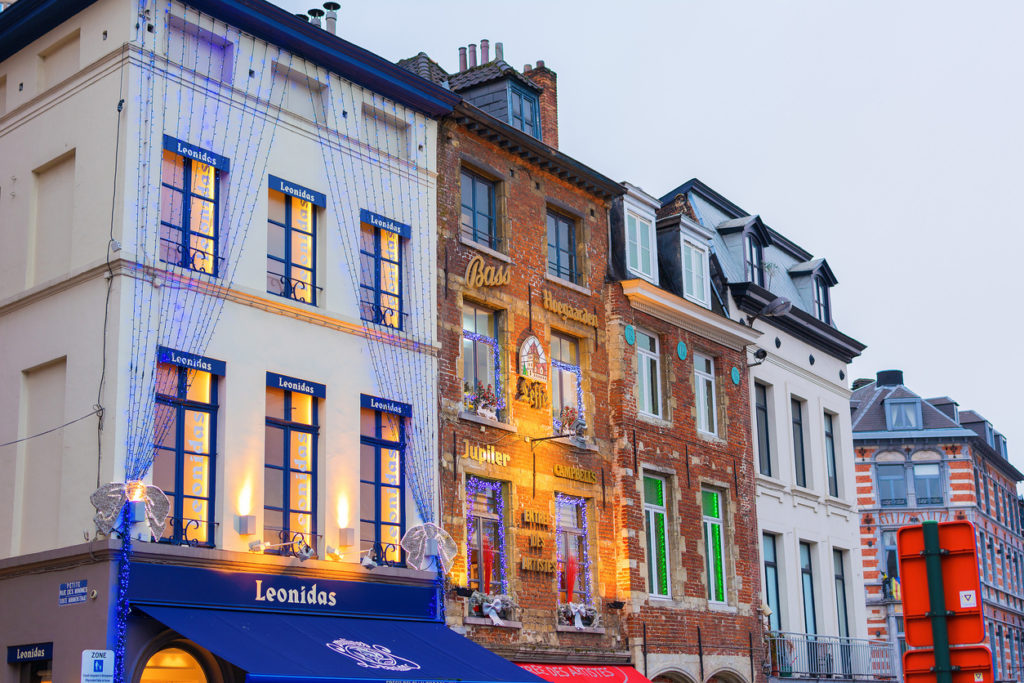 Christmas events
Brussels Christmas market is part of a more grandiose festive event known as The Winter Wonders. The Winter Wonders takes place in 2019 from 30th November to 6th January and will also include the superb inauguration parade adorned with festive floats and bright lights and the sound and light show at the Grand Place.
If you've missed the opening parade, you can always catch one of the Saturday light parades that invade the Christmas markets in the evening and add a touch of magic to the night. For more wonderful light shows, you can also check out the visual show at the Sainte Catherine Church, not as spectacular as the one at Grand Place, but as enchanting. Want to learn more about the city? Attend the indoor show at the Bourse to witness a 3D show that unveils history pages in an innovative way.
Christmas shopping
Brussels is a paradise for shoppers who love to shop from independent boutiques and buy unique gifts for their beloved. Almost all shops in Brussels are decked out and attract visitors with beautifully decorated windows and an abundance of lights. If you want to buy some famous Belgian chocolate, visit Sablon or the Galeries Royales Saint-Hubert, where you'll also find an impressive variety of speculaas biscuits. Famous for its overwhelming number of types of beers, Brussels manages to make beer popular even during the cold months of winter, especially at some of its most famous breweries, like la Brasserie de la Senne, en Stoemelings, and Cantillon.
Brussels' shopping galleries turn into real Christmas attractions in December when the beautiful arched glass roofs are adorned with Christmas lights, and the magnificent marble facades happily receive their share of Christmas decoration. The shopping arcades and galleries in Brussels are attractions per se due to their superb architecture and interesting history, most of them dating back to the beginning of the 19th century.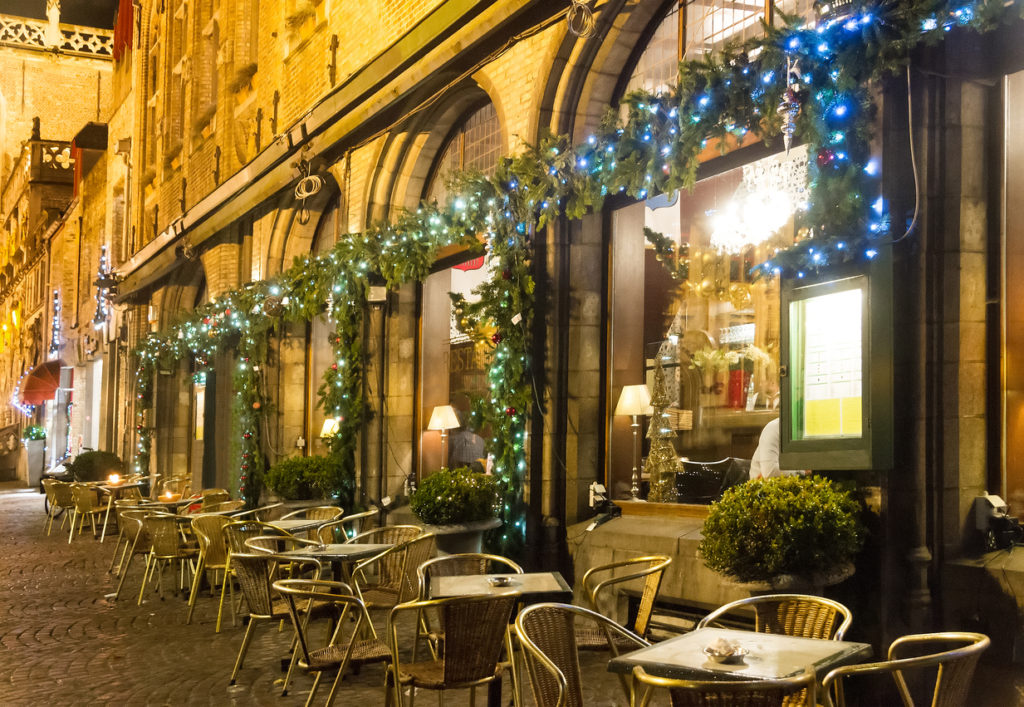 Christmas with kids
Children will have tons of fun during their Christmas trip to Brussels due to the abundance of activities and attractions designed especially for them. From the outdoor light shows that will captivate and intrigue them to the fun rides available pretty much everywhere in Brussels, the indoor and outdoor activities in Brussels will keep them happy and entertained. The ice rink at Place de la Monnaie will definitely be one of their favorite attractions in Brussels, as will the crunchy waffles, hot chocolate, and crispy chips.
The museums in Brussels welcome children with fun experiences like The Smurf Experience or the Teddy and Bear exhibition that awaits at the Museum of Natural Science. The Children's Museum is a fun paradise where they'll easily want to spend a few hours, while the new Africa Museum dares them to explore Africa and discover its hidden treasures. Moreover, the Christmas program includes numerous events at some of the local theaters.
And if you've seen everything in Brussels and you still have some time before your departure, plan a day trip to Bruges to discover a romantic city wrapped in a diaphanous Christmas veil.