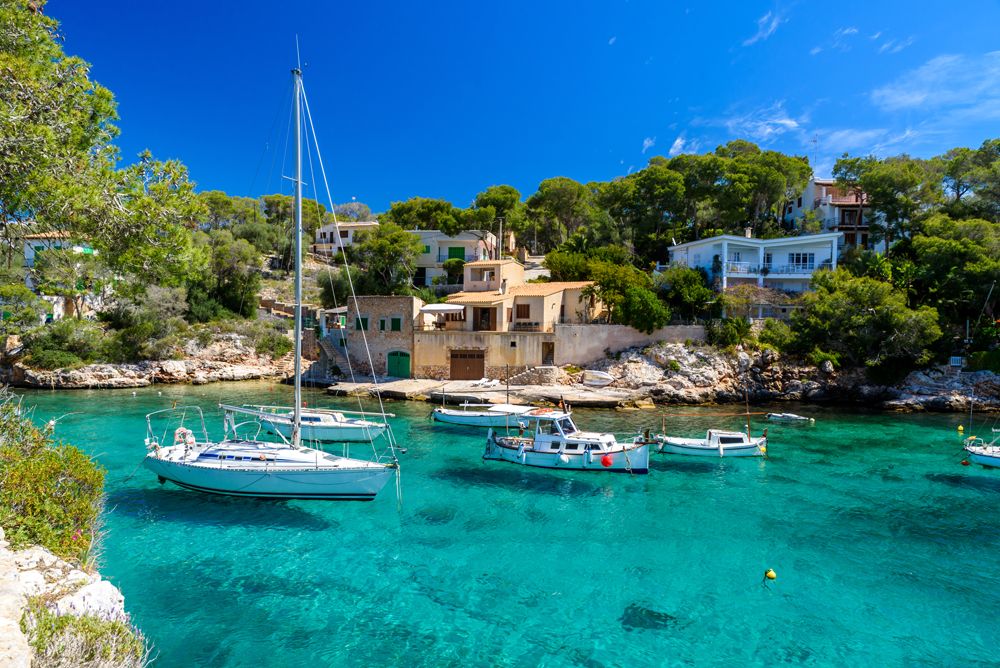 You don't need to do too much research to find the real Majorca. That's because everything about Majorca is authentic, original, and unique. It's a corner of paradise on Earth, a place blessed with many and various natural attractions. Of course, Majorca is about its 340 miles of coastline, posh beach resorts, and vibrant nightlife, but if you just take one step into the island's interior or on its hiking trails, you will discover a whole new world. A rugged and rustic world will unveil in front of your eyes and you will be glad that you left behind its wonderful beaches for a little while and took the time to immerse into the real Majorca.
Majorca, or Mallorca, as most Europeans call it, is the largest island in the Balearics. It is indeed home to endless strips of white sand and white nights of fun, cocktails and beach parties, but it is also a destination for hiking, biking, and camping. It is a place rich in culture and traditions, where history plays an important role into the island's present.
Enjoy the Majorca of hikers and campers
Majorca is divided into three sections, with the east coast being dominated by the Serra de Llevant Mountains, while the west coast finds itself under the reign of the Serra de Tramuntana mountain chain. The central region is all plain, rich in vineyards, small villages, and local markets.
Since the temperatures in Majorca are gentle, this charming land is a perfect destination for outdoor activities most of the year. For example, any season is the best season to explore the Serra de Tramuntana by bike or on foot. This mountain range is a World Heritage Site due to the intelligence of the people living here who have managed to develop agriculture on its unfriendly slopes.
Go on the island's south-east coast and discover two gorgeous large bays with breathtaking turquoise water and white sandy beaches. This is the Mondrago Natural Park, a park rich in wildlife and a great place to spot migrating birds.
Walk the picturesque streets of small villages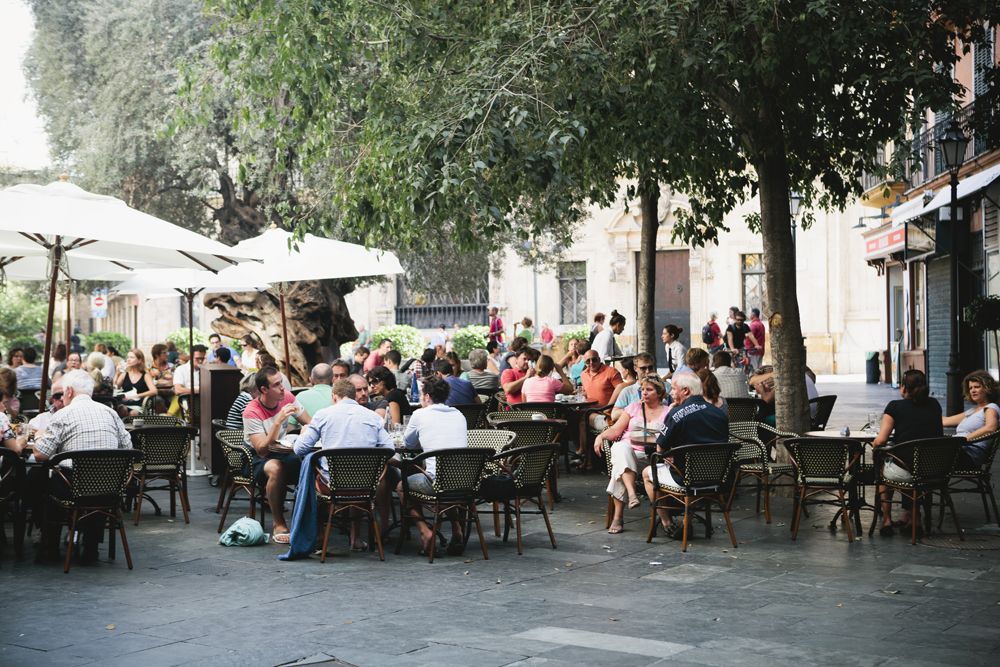 Many of the nights spent in Majorca are accompanied by a bottle of local wine famous for its unique flavour, so why don't you take the time to visit Binissalem Wine Village and taste real Majorcan wine at one of the bodegas in town. If you're here during the Wine Festival in September, you can expect to always have a glass of wine in your hand – but it's okay, everybody has one!
Don't miss a visit to the oldest village on the island! Sineu is a picturesque little town where you can truly discover the real Majorca. The Wednesday market has been a gathering place for farmers for more than one thousand years, so it can't get more real than this!
If the village of Valldemossa was good enough for Frederic Chopin and George Sand, it will most certainly make an impression on you too. The two lovers lived here in 1838 and everything is pretty much the same since then. The village is artistically framed by high mountains and is home to a marvellous monastery wrapped in magnolia scent and utter silence.
Only 65 km away from Palma, the island's capital, curious tourists will discover Cala d'Or, a cosy resort-town that boasts cute bays and sandy beaches, ideal for a family holiday. For outstanding views over Palma Bay, take the time to visit the Bellver Castle. This impressive structure dates from 14th century and it was a royal fortress and a prison. Today is one of the most visited attractions in Majorca that shares stories about the island's rich past.
Go for a coffee and tapas in Palma
No trip to Majorca is complete without dedicating at least a few hours to the island's capital, Palma. Palma has everything you might expect from a historical city under the Mediterranean blue sky and more. The heart of the city is the Old Town where ochre facades create a frenzy of colours ready to delight photographers, while behind those facades await high-end shops that sell vintage furniture, sophisticated clothing, and local souvenirs.
Shopping is a real pleasure in Palma, especially if you have a generous budget. Cafes and bar tapas are to be found at every corner in the Old Town, so you can take a break and just enjoy the atmosphere. The number one attraction in Palma though is La Seu, an imposing Gothic cathedral that wows through its architecture and pure presence.
Take the wooden train from Palma and head to Sóller, a pretty little town that impresses with extravagant Art Nouveau buildings that probably shouldn't be there but… there they are, proud and defying. The ride from Palma to Sóller will take you through several tunnels, pine forests, citrus orchards, and olive groves, so you definitely have something to look forward once you hop on board the Sóller "express".
And all this is just a short introduction to the real Majorca that awaits beyond the beautiful strips of white sand and vibrant nightlife. Try to discover the Majorca that hides behind the postcards. You will be pleasantly surprised!