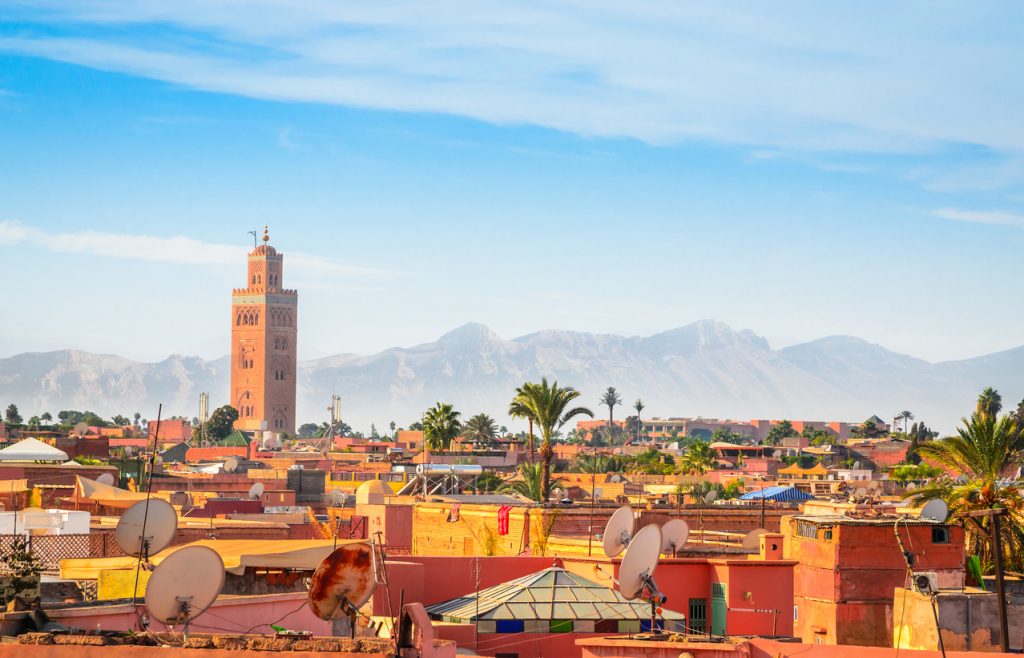 With so many famous destinations around the world, exotic beaches, ski resorts and safari adventures, one might wonder, why should I go to Marrakech? Those who probably wonder this, most likely know nothing about Marrakech and its amazing, rich culture with no rival in the world.
Marrakech is a city that will never be gentle with your senses. It will slap them as soon as you step on its bustling streets and invade your heart and brain with millions of sounds and sights that will dazzle and enchant. Marrakech is a city that doesn't like to be bored, so it's definitely one of my favorite destinations in the world.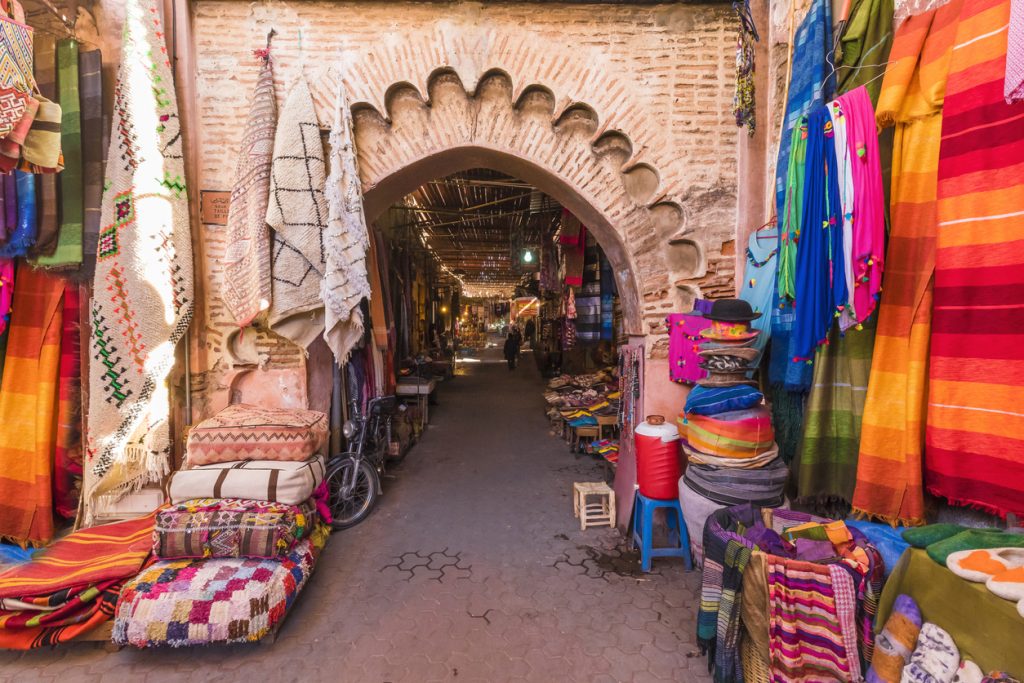 The intoxicating, addictive city of Marrakesh
Lying under the North Africa sun, always ready to surprise its guests, Marrakesh is a one-of-a-kind destination. Forget everything you thought you knew about Marrakesh from travel guides. Marrakesh can't be captured in words. It's an intoxicating city, and I can honestly say that this is indeed the city that never sleeps. You'll end up buying stuff you never knew you wanted or…existed, such as bronze rhinoceroses, babouches, also known as pointy-toe slippers invaded by embroideries, and even silk rugs, tapestries and barrels of spices, because no one can say no to the souks (bazaars) of Marrakesh.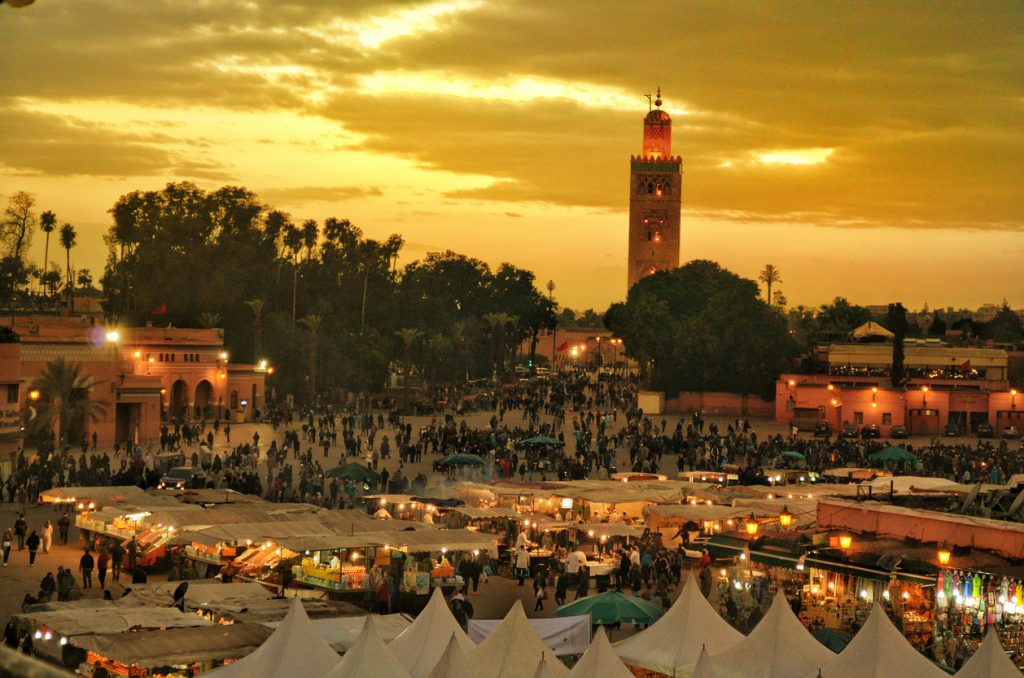 Yes, you will be walking money there, so make sure you always say no to the initial price and bargain…bargain a lot! Also, if you really don't need that pair of Moroccan shoes or rhinoceros statue, just keep moving. All shop owners in any souk will try to convince you that your life is incomplete without their rugs or carpets. At first, you will find it hard to ignore them, and you'll probably start a conversation or politely refuse their merchandise, but eventually will learn how to politely…ignore them. Walking though the souks is like visiting open air museums that will tell you stories about the city's culture and people.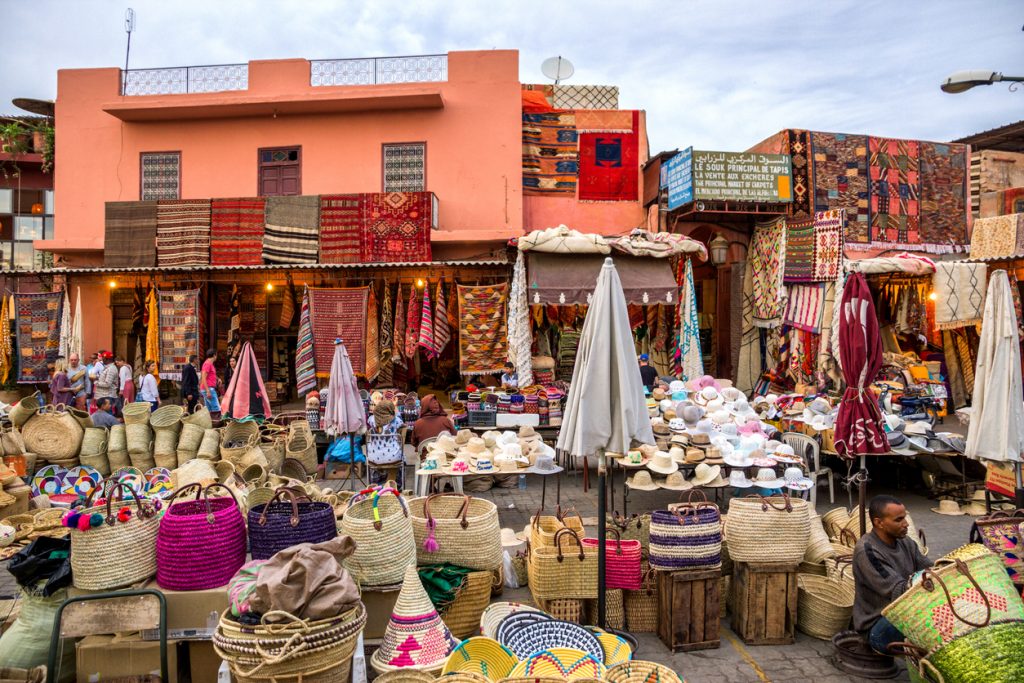 You will also easily understand that Marrakesh gravitates around religion, its everyday life revolving around the call to prayer echoing out from the mosques. Since this city is an old imperial capital, expect to discover superb examples of Islamic architecture. I got lost inside the beauty of Ali ben Youssef Medersa, a Quranic learning center that dazzles visitors with mashrabiyya (wooden-lattice screen) balconies and carved Atlas cedar cupolas, as well as a superb courtyard where you can admire examples of Hispano-Moresque style. The Medersa dates back to the 14th century, but its abundance of ornaments has been added in 1565, in the Saadian era.
Add to your list of sights to see the Koutoubia minaret and the Lazama Synagogue. The city is home to an impressive heritage of various religious communities, the natural result of Marrakesh being back in the days a crowded caravan town. Bahia Palace is a relatively new palace, dating back to the 19th century, but nonetheless as fascinating as the city's older architectural gems. The palace is still inhabited by the royal family, however visitors enjoy access to many rooms, including the former residence of the four wives of the Grand Vizier, as well as his royal harem, home to his 24 concubines.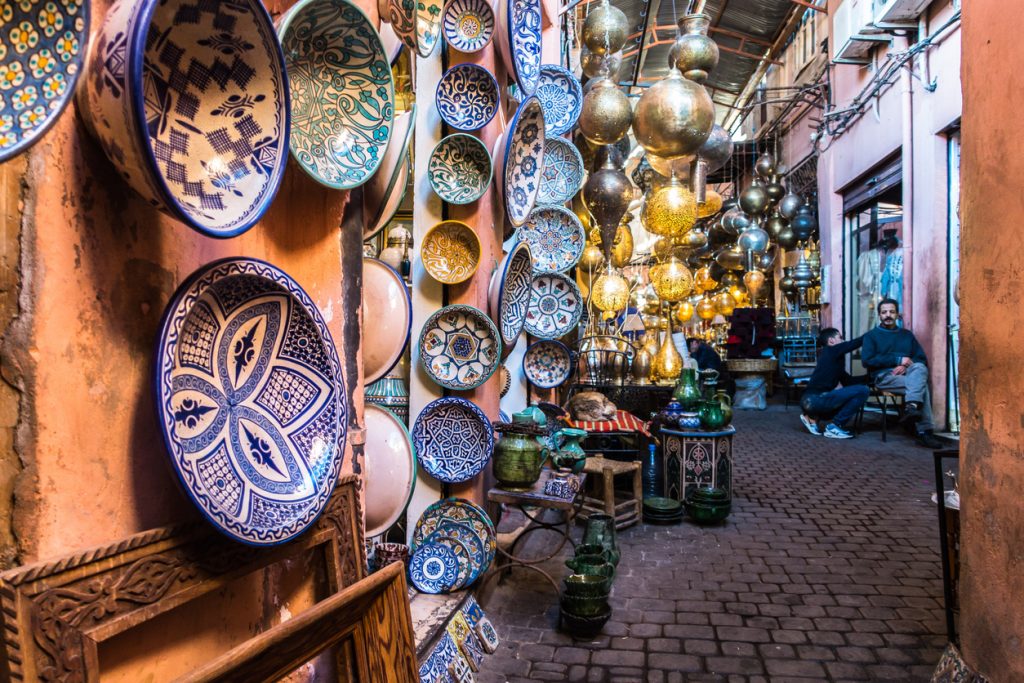 All dark, labyrinthine alleyways lead to the medinaSince I am a passionate, amateur photographer, I couldn't miss the beautiful Menara Gardens, an oasis of beauty and serenity that dates back to the 12th century. One of the most photographed places in the country, enjoying a beautiful backdrop of the Atlas Mountains, the Menara Gardens invites visitors to walk among 30,000 olive trees beautifully planted around a pool inhabited by leaping fish.
There's no visitor of Marrakesh who doesn't fall in love with the medina. An ageless city, the old town of Marrakesh charms its visitors with its pink stone, smooth Gnaoua music, amazing feasts and calls to prayer. I was attracted by its dark, narrow streets like detectives to unsolved mysteries, fascinated by the city's artisan workshops, crowded markets, hidden palaces and mansions, and superb riads. I actually stayed at a riad, lured in by its beautiful courtyard and intimate rooms.
I know it is fun just wandering and wondering on the streets of the medina, but make sure you hold on tight to your map because otherwise you will definitely get lost within the 19 kilometers of this powder-pink old town. You will encounter a fascinating, colorful world, where snake charmers, acrobats, snail-vendors, musicians and dancers draw in crowds at every corner. As tempted as you might be to photograph snake or, as a matter of fact, monkeys charmers, don't, unless you are willing to pay a hefty sum for this. Also, don't photograph locals without their permission. Let's just say they don't like this!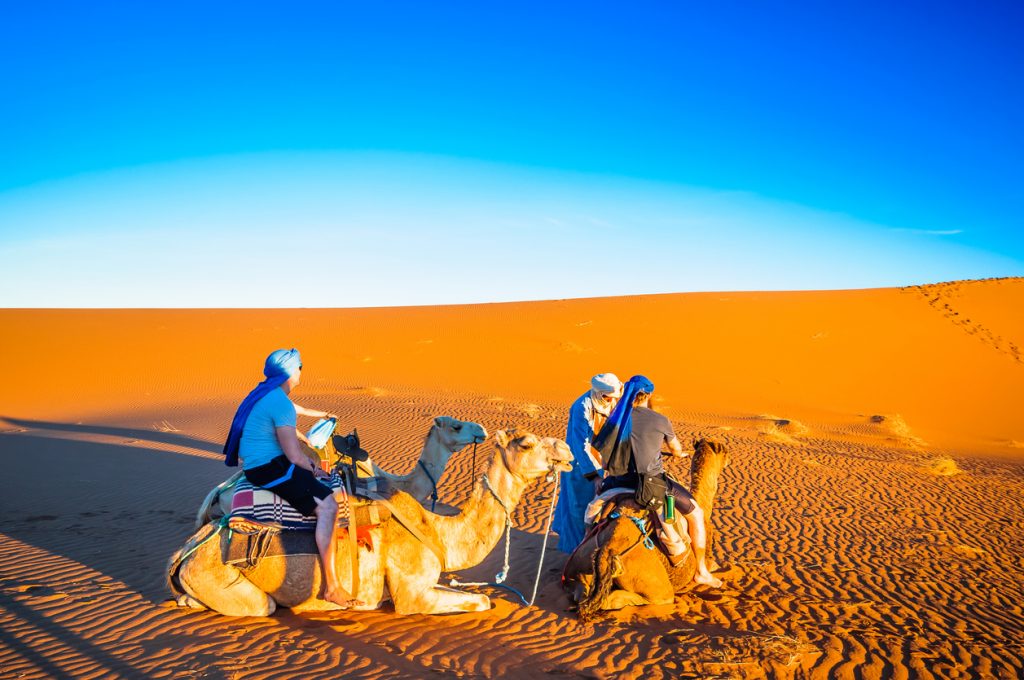 When the night comes, Djemaa el-Fna becomes the main artery of the town and the place where every night a different type of carnival takes place. You will discover not only ad-hoc parties where fortune-tellers, dancing cobras, musicians and acrobats are masters of ceremonies but also plenty of stalls that serve traditional food, from sheep's head soup to spicy cakes and mint tea.
If you're feeling tired after a long day on the streets of Marrakesh, don't hesitate to unwind in a hammam. These steam rooms are the perfect place to relax in a traditional Moroccan way. Enjoy the complete experience, by renting a black soap, an exfoliating glove and a bucket. This is the only right way to cleanse in one of these marble rooms.
And that's what a day in Marrakesh looks like! Impressed?! I certainly was! Tired? Of course! Ready for another day in Marrakesh? Always!
If you enjoyed this article you might also enjoy reading this: https://www.purevacations.com/river-cruises-down-the-danube/