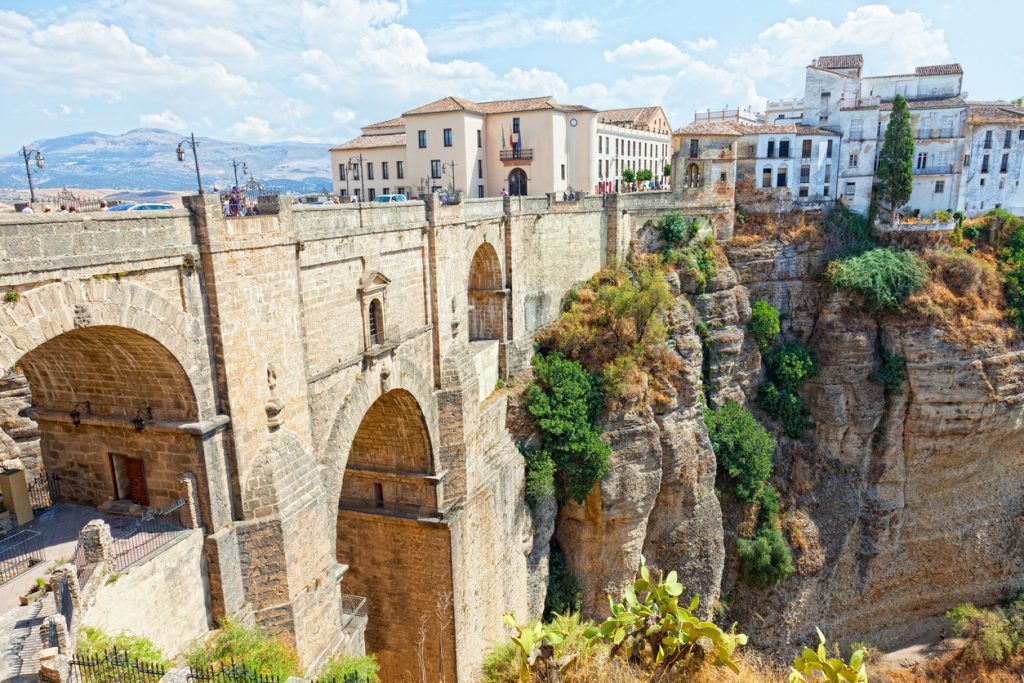 Ronda is a string of amazing viewpoints and a spectacular hidden gem in Andalusia, one of the most beautiful regions in Spain. Situated about 100 km from Malaga and framed by green river valleys, this magnificent little town has stolen the hearts of many. It's incredible how a settlement of only 35,000 inhabitants has such vibrant energy and so many wonderful things to share with the world.
Perched above a dizzying ravine, Ronda simply takes your breath away. And not just because of the infinite abyss that lies at your feet! But also because it's an enchanting destination, with a rich Moorish past, and a unique place whose story started in the first century AD when Julius Caesar decided to declare it a city. Whether you come to Spain especially to discover Ronda or you're planning a day trip from Malaga, make sure you won't miss these fascinating attractions:
Puente Nuevo
The magic of Ronda gravitates around its incredible Puente Nuevo (New Bridge). This is the place where all tourists eventually meet and forget how to breathe for a second or two. The views over the El Tajo gorge come at you from every side and wherever you're looking, and things can get pretty intense when you look down. The dramatic surrounding cliffs and the bridge's magnitude create a surreal painting impossible to forget. The bridge's role, besides making people a tad dizzy, is to connect the New Town with the Old Town and while the name suggests that it's quite new, it isn't. The bridge was finished in 1751 after 42 years of hard work.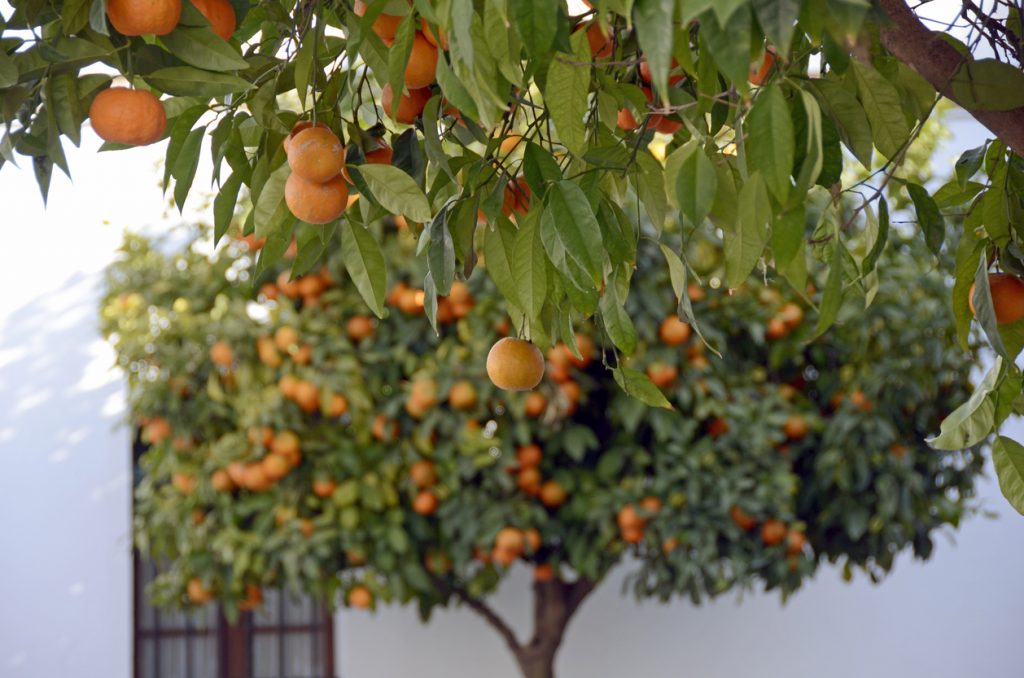 Plaza de Toros de Ronda
Once you get to the Old Town, you'll discover Plaza de Torros de Ronda, the oldest bullring in Spain. The structure dates back to 1785 and it was built under the guidance of the architect Jose Martin Aldehuelar who also built the mammoth Puente Nuevo. It is believed that Ronda was actually set the foundation for the modern day bullfighting. One of its residents, Francisco Romero, born in 1695, was the one that introduced modern-day bullfighting rules, as well as the cape and the muleta. If you're curious to find out more about this page of Spain's culture you should visit the museum on site. The arena can accommodate up to 5,000 spectators but fortunately, it is no longer used for bullfighting.
Baños Arabes
Visit the old Arab quarter to discover the stunning Arabic Baths, considered to be the best-preserved baths of their kind in Spain. The baths date back to the 13th century and were built during the rule of King Abomelik but you can still clearly distinguish the cold, warm, and hot rooms, as well as the big cauldron used to heat the water. The baths' ceiling is adorned with star-shaped vents and resembles the ceiling of the famous Alhambra bathhouse.
Palacio de Mondragón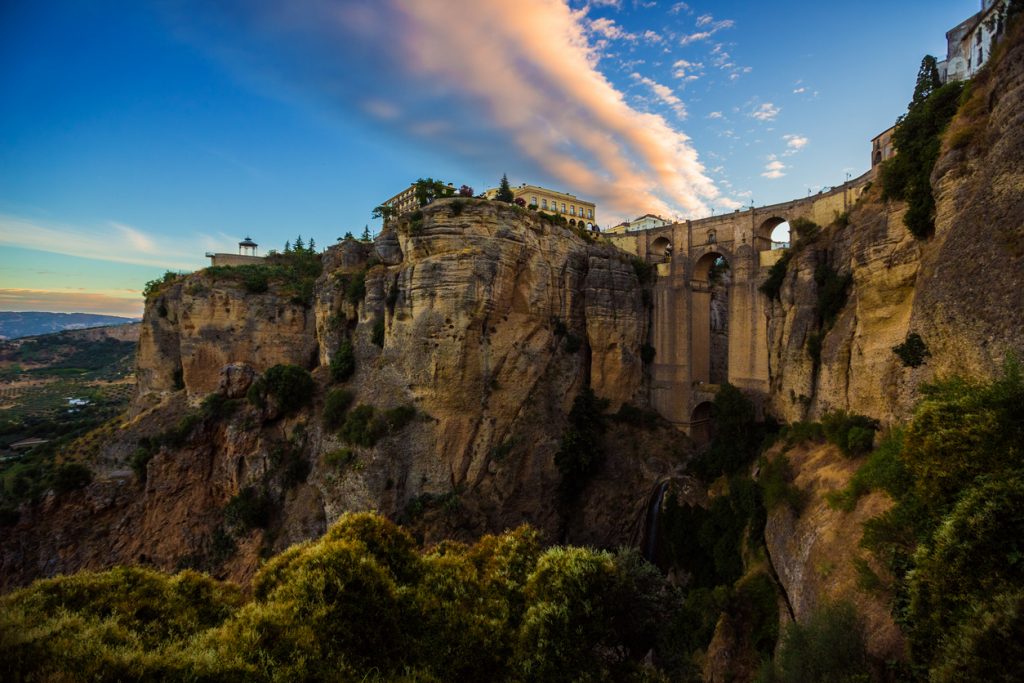 Mondragon's Palace is definitely worth a visit, especially if you want to learn more about Ronda's fascinating past. The palace is now home to the municipal museum, but it dates back to 1314 when it was built by the Moorish King Abomelik. Later, it was the primary residence of Queen Isabella and King Ferdinand when they were staying in Ronda. This majestic structure adorned with fantastic gardens has truly been worthy of its royal residence. Today, visitors can discover pages of Ronda's history, admire Roman and Arab tombs, and stroll the alleys of its stunning gardens while admiring more beautiful views of the town.
Plaza Duquesa de Parcent
This is the prettiest square in town, a lovely place home to beautiful monuments, such as the extraordinary Santa Maria del Mayor church that displays an astonishing blend of Gothic and Renaissance architectural elements. Its interior mesmerizes visitors with Gothic style columns, superb Baroque details, and a 2-floor Renaissance style choir.
Tip: If you want to admire the Puente Nuevo and Ronda in all its splendor, follow the Camino de los Molinos and walk down into the gorge. You'll suddenly be overwhelmed with the dramatic dimensions of the bridge and superb views of the town. If you're not up for walking, you can always drive there or join a panoramic tour by minibus that will also stop at the most important attractions in Ronda.
However, since it won't take you more than 5-10 minutes to get anywhere in Ronda, we recommend walking everywhere. This way you'll also be able to discover Ronda's picturesque cobblestone streets, relax at one of the restaurants and cafes along the way, and indulge in tapas, local hard cheese, cured meats, and fine wine.
If you liked this article then you may also like this one: https://www.purevacations.com/top-5-small-towns-of-europe/