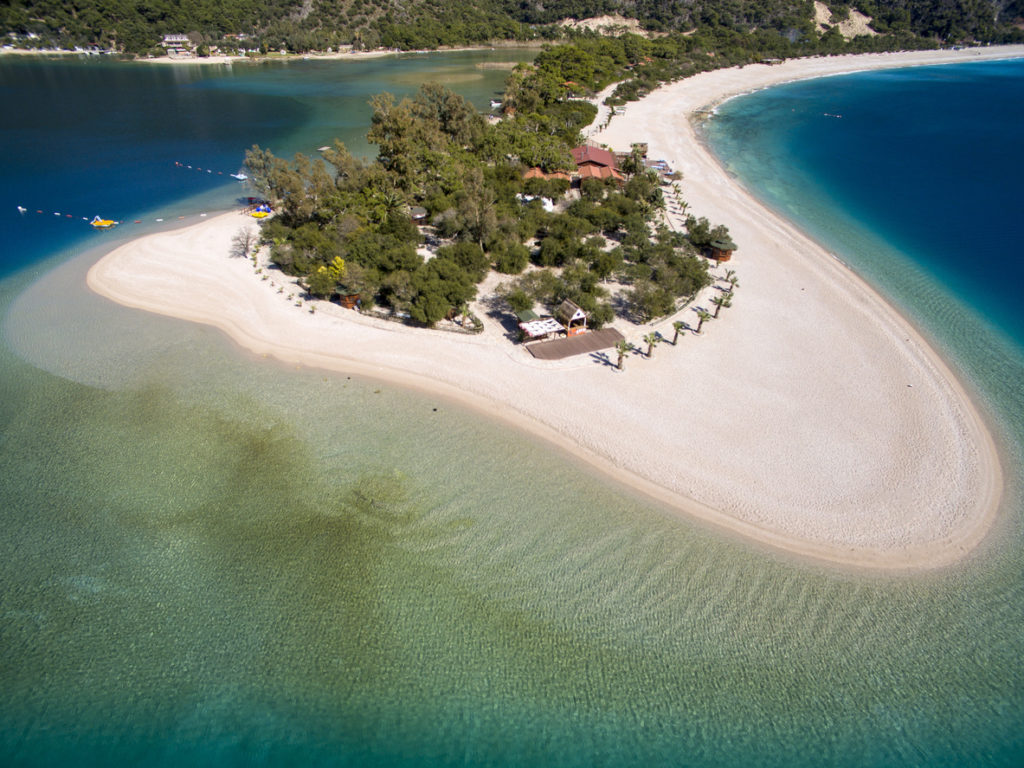 Situated on the south-west coast of Turkey, also known as the Lycian coast, Oludeniz dazzles its visitors with blue-flag beaches and crystal clear waters, ideal for swimmers and water sports aficionados of all ages. Not that long ago, Oludeniz was just a picturesque lagoon framed by golden-sand beaches and mountains adorned with pine forests. Then civilization discovered this idyllic painting and developers moved in to build high-rise hotels with sea views and modern facilities.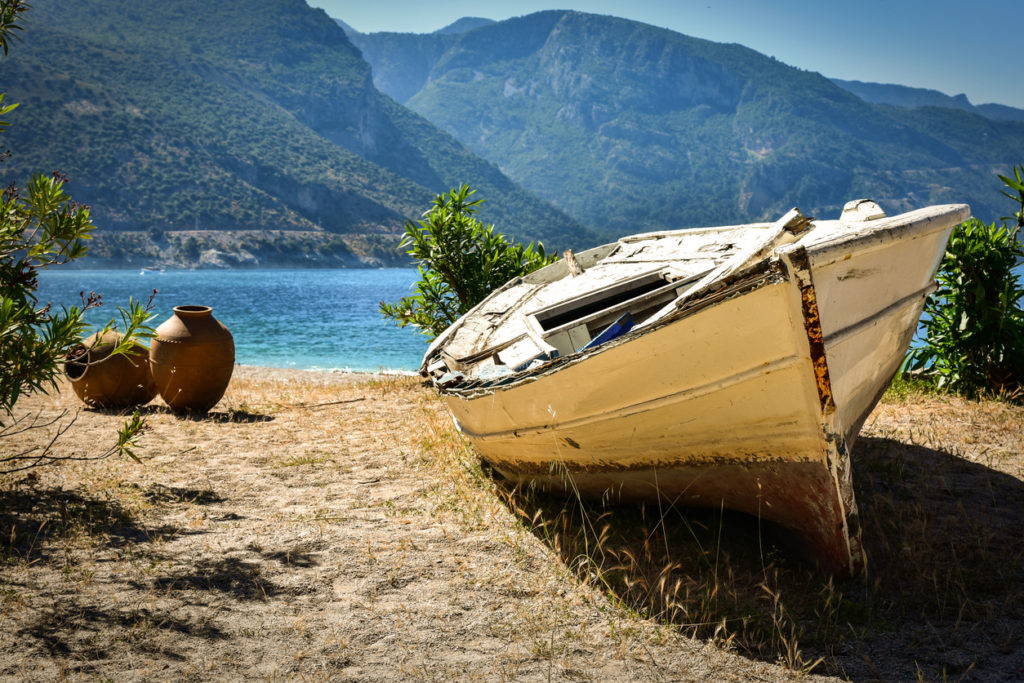 However, travelers looking for the old charm of Oludeniz won't be disappointed. The authorities decided to make sure the lagoon is protected and is now considered a national park. The surrounding green hills and gorgeous waters are still there determined never to let contemporaneity bury their ancient beauty.
What tourists call Oludeniz today is a cluster of three small towns– Oludeniz, Ovacik, and Hisaronu. While Ovacik is slightly bigger and noisier than Oludeniz, Hisaronu houses large hotels, restaurants, bars, shops, and nightclubs. Both Oludeniz and Hisaronu are becoming more and more popular not only as destinations for relaxation in the sun, but also as small corners of paradise for water sports enthusiasts. Discover the fun things to do in Oludeniz and start packing. Summer lasts longer in Oludeniz!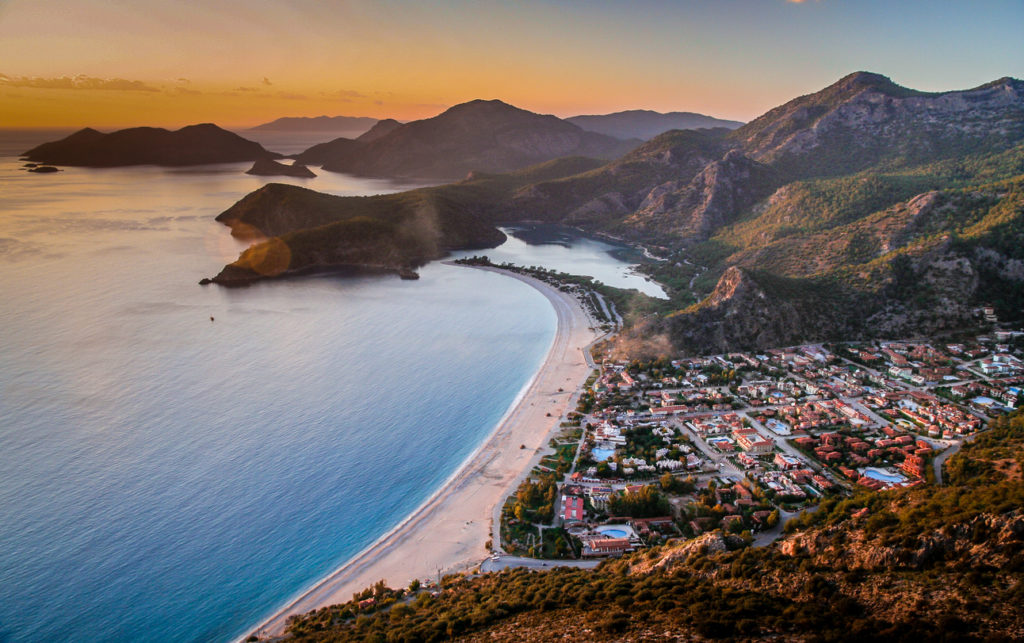 All roads lead to the lagoon
Oludeniz gravitates around its surreal lagoon and fantastic beaches dressed in golden sand and caressed by almost still waters. Great destinations for sun worshippers, families with kids, and water sports aficionados, the beaches in Oludeniz create the perfect setting for long days in the sun. Oludeniz Plaji, the resort town's main beach, is absolutely breathtaking. Loved for its turquoise waters and fine sand, the beach is an idyllic location for worshipping the sun and bathing in warm waters.
Mavi Lagun (Blue Lagoon) is separated from the sea by a narrow peninsula and hypnotizes visitors with its azure waters. Needless to say, this is a superb destination for snorkeling, swimming, and sunbathing, and due to its calm waters, the perfect location for swimming. Kidrak Beach offers a quieter ribbon of sand to relax, while Belcekiz Beach is a favorite destination for sunbathers who don't need of any shade and prefer to lie still on the towel.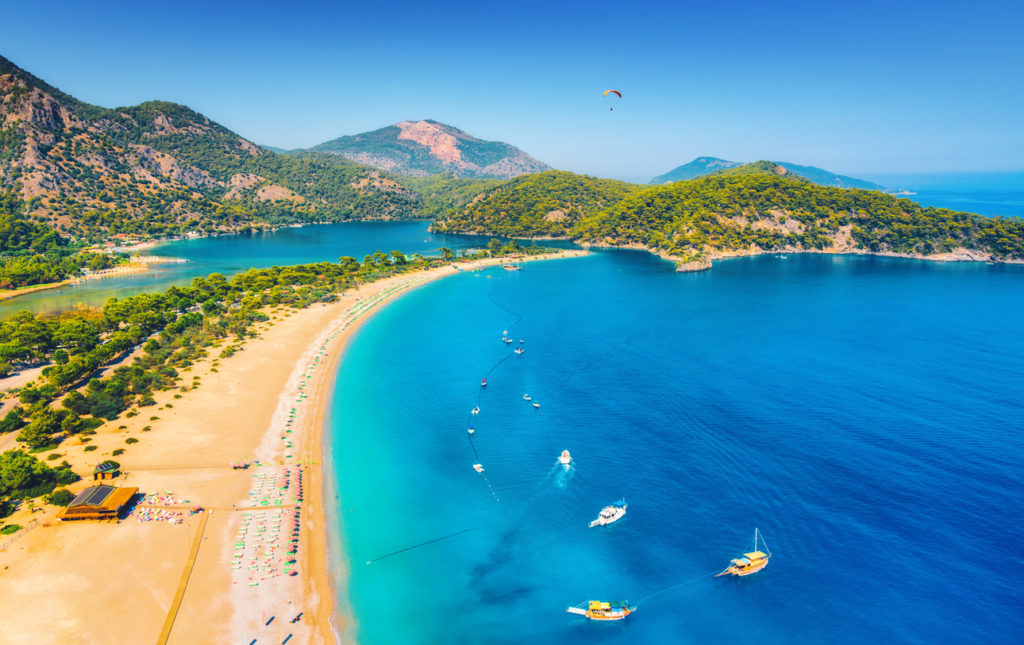 Most beaches in Oludeniz have water sports centers, but it seems that what tourists love to try during their Oludeniz trip is paragliding from the Babadag Mountain onto the beach awaiting at its base. And there's no surprise there! The views are spectacular! If you're not a big fan of this extreme adventure, you can always embark on a hiking adventure up to the summit to admire the same majestic views.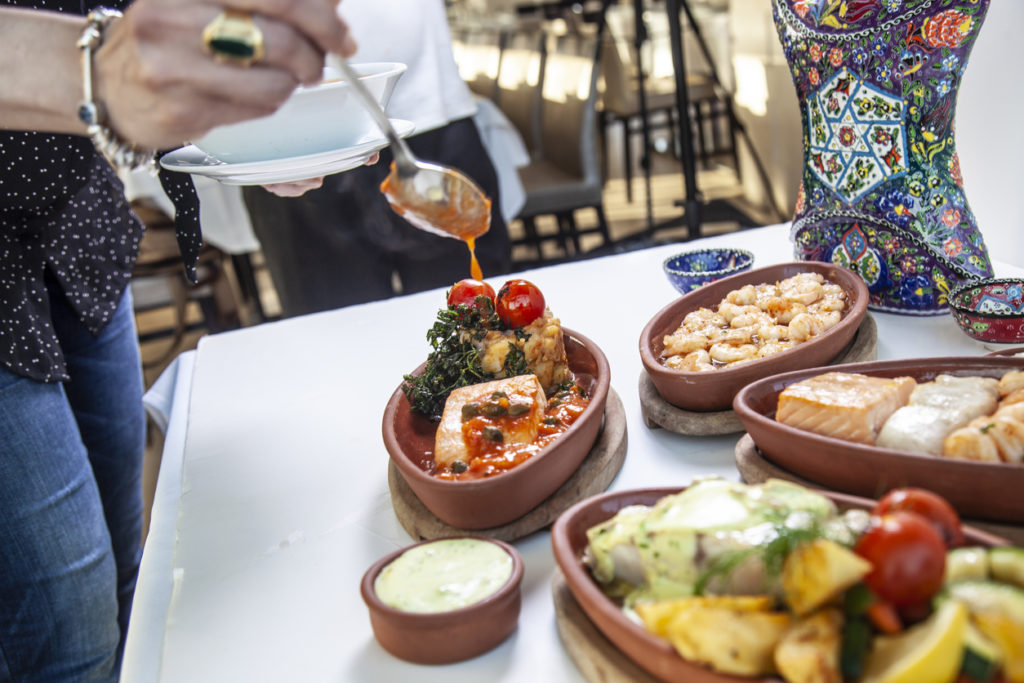 Beyond the beach
Oludeniz doesn't have too much waiting beyond its splendid beaches, but if you get to Hisaronu, you'll discover a variety of ways to keep yourself active and entertained. Nearby awaits the village of Kaya Koy, abandoned by the Greeks and considered cursed by the Turks who threw it out of Turkey in 1924. Visit the nearby village of Fethiye for exploring the scenic coastline and some retail therapy.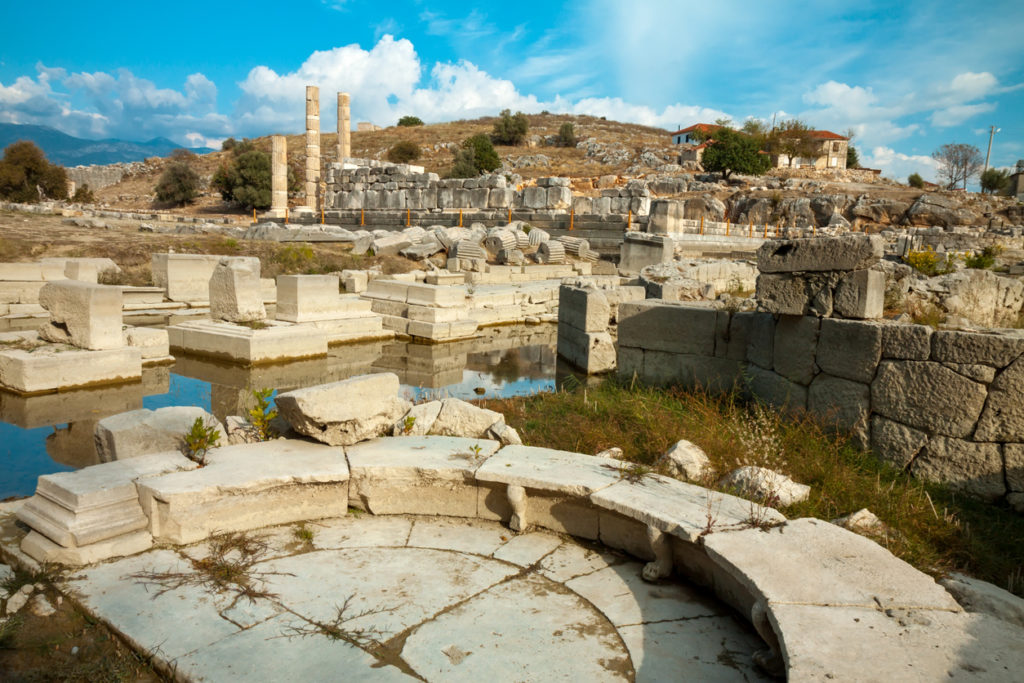 For a lovely boat trip choose as destination the Butterfly Valley, a hidden corner of nature with a delightful beach and plenty of trails to meadows inhabited by joyful butterflies. While not many come to Oludeniz for sightseeing and visiting museums, history buffs have access to several excellent ancient sites in the area. A UNESCO World Heritage Site, the ruins of the city of Xanthos fascinate visitors with a large amphitheater and several other partial structures. If you want to hide away from the generous sun of Oludeniz, you can always spend a few hours at one of the several museums in the area. The Oludeniz Ethnography Museum is a good place to find more about the life of the locals through the ages and admire models that illustrate the beauty of traditional Anatolian villages, while the Fethiye Museum attracts visitors with ancient artifacts dating back to the Byzantine, Hellenistic, Lycian and Roman times.
If you enjoyed this article you may also like: https://www.purevacations.com/visit-alanya-in-turkey/