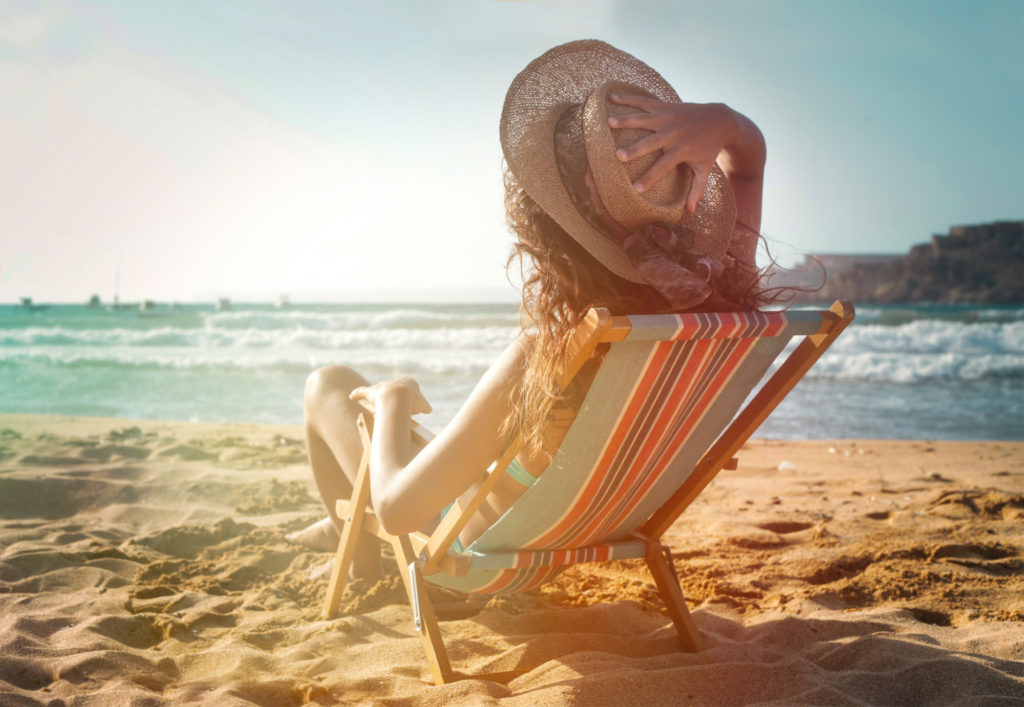 With Valentine's Day just around the corner, people are scrambling to find the best ways to show their love. Some are traditionalists who like the flowers and chocolates that have become so common.
Others prefer something more unique, be it a gift that perfectly suits your partner or even a trip to an exotic place. Among the most romantic things you can do is explore a new place with your partner.
Among those who travel for Valentine's Day, the majority of Americans prefer to stay in the country. Given the number of cities, landmarks, and beaches here, it's no wonder why.
We'll recommend some of the best beaches in the US in the paragraphs below.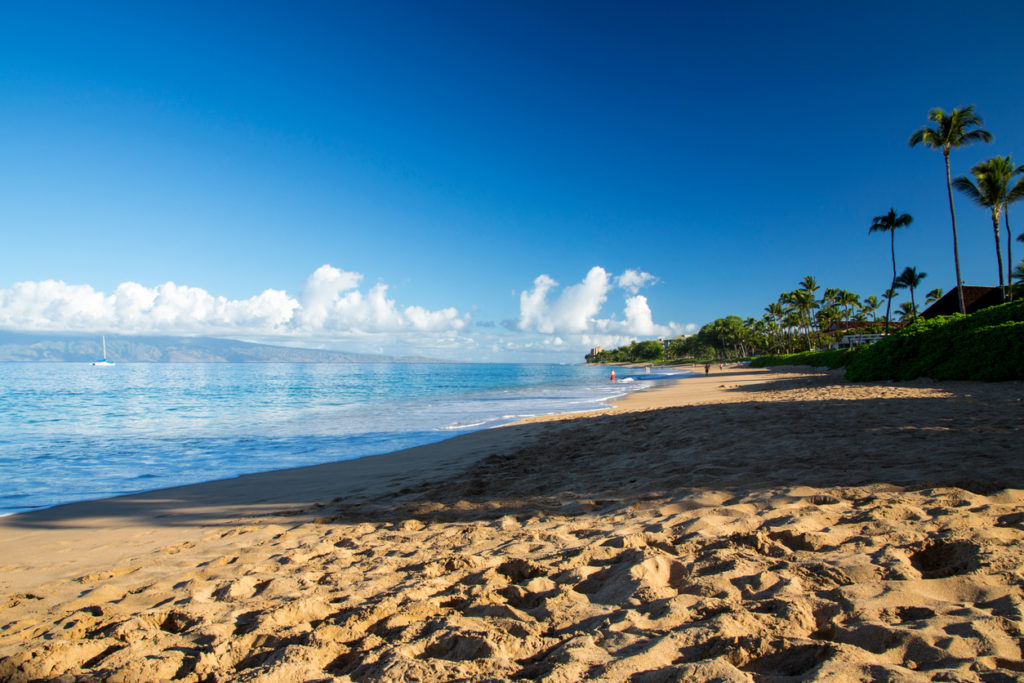 1. Ka'anapali Beach, Hawaii
Hawaii is one of the most beautiful places in the world, renowned for its beaches, culture, and history. You'd be hard-pressed to find someone who wouldn't list a Hawaiian beach among the best beaches in the US.
The problem is that Hawaii's a set of islands. There are many different beaches to choose from, and they're all gorgeous. Ka'ahttp Beach offers great opportunities to surf, swim, zipline, and a whole host of other things. It also has great accommodations nearby.
Ka'anapali Beach is our pick, but any of the beaches in Hawaii would make for an excellent romantic getaway.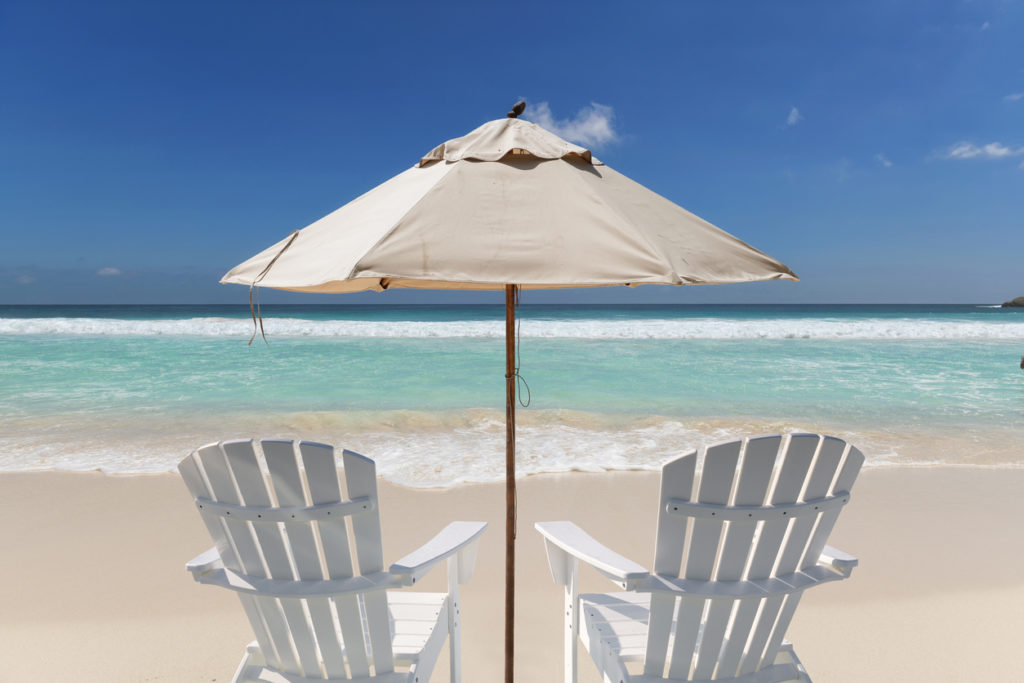 2. Clearwater Beach, Florida
Another state that comes to mind when we talk about beaches is Florida. One of the best beaches in Florida is Clearwater Beach.
What makes Clearwater so special? The multiple beachfront hotels and resorts definitely help. Clearwater is a place where you can stay practically on the sand. Just step out of the building, and you're on the beach.
There are also several great places to eat and things to see. In fact, there's a celebration at one of the piers every sunset, where musicians and performers will put on shows and vendors will gather to create a small market.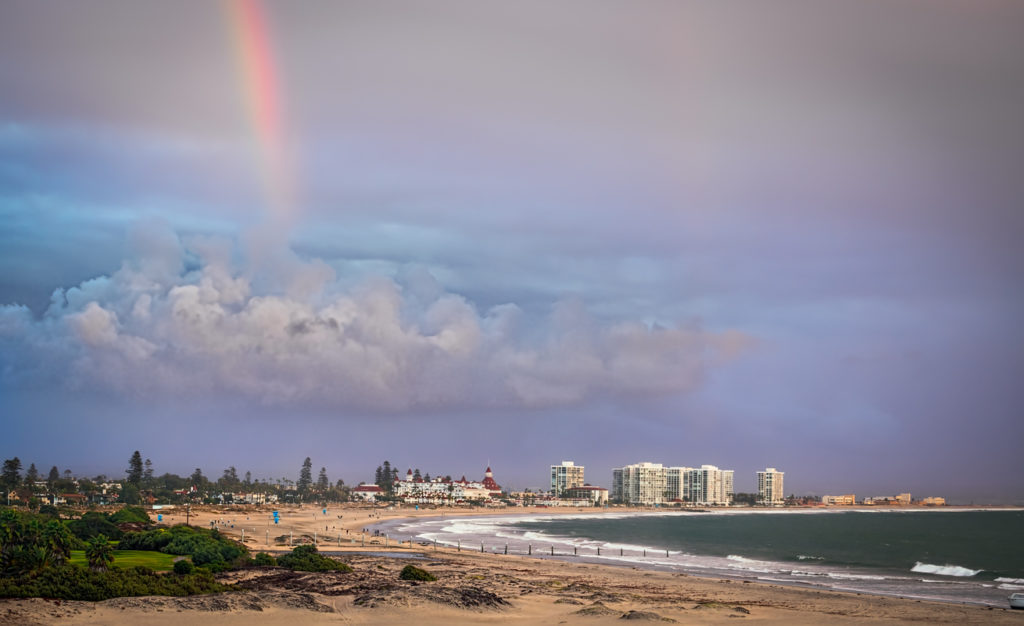 3. Coronado Beach, California
Coronado lies just off San Diego. Technically, it's a peninsula connected to the California city, but the residents like to think of the peninsula as their own small town. This 'town' has been dubbed 'Crown City' by locals.
However, one of the biggest reasons for Coronado Beach's fame is the historic Hotel del Coronado. The hotel has been around since the late 1800s and is simply stunning.
It offers great food, incredible rooms with ocean views, and many other charms. If you want to visit one of the most beautiful beaches in the country while staying in one of the most luxurious hotels in the country, try Coronado Beach.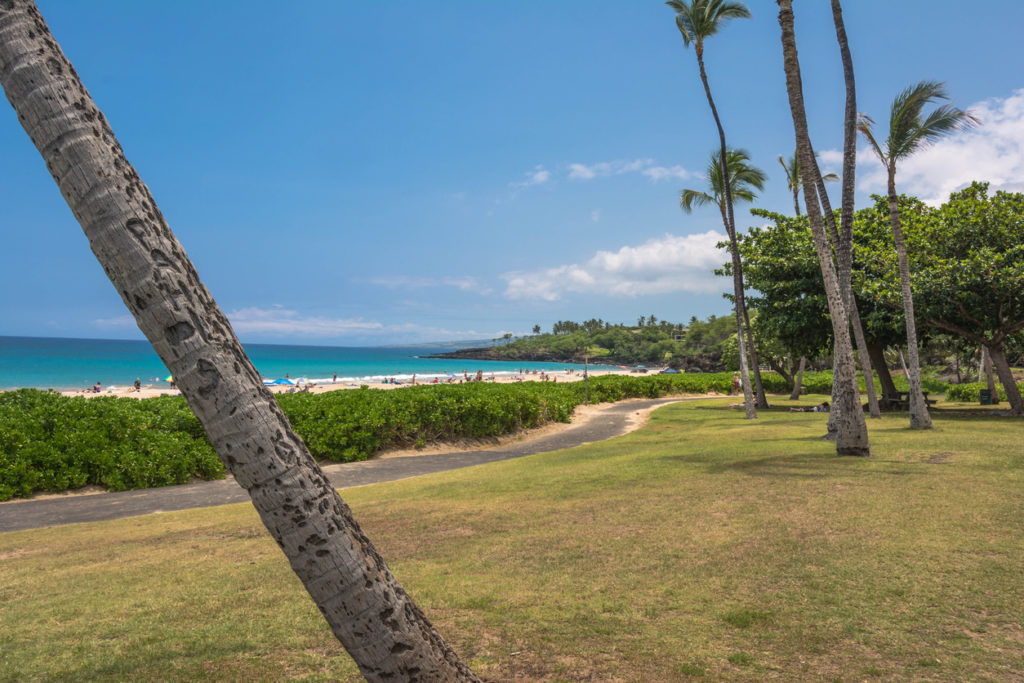 4. Hapuna Beach State Park, Hawaii
Ka'anapali is far from the only amazing beach in the Hawaiian islands. Another great destination is Hapuna Beach State Park. Hapuna is famous for being the largest white sand beach in Hawaii proper. It's the biggest on the biggest island in the state.
It's also known for its breathtaking waters, so clear they look like colored glass. It also has shelters, surfing, boogie boarding, and even snorkeling.
The supplies for most of these things can be rented from the Three Frogs Cafe nearby. They also food in case you get hungry while enjoying the beach.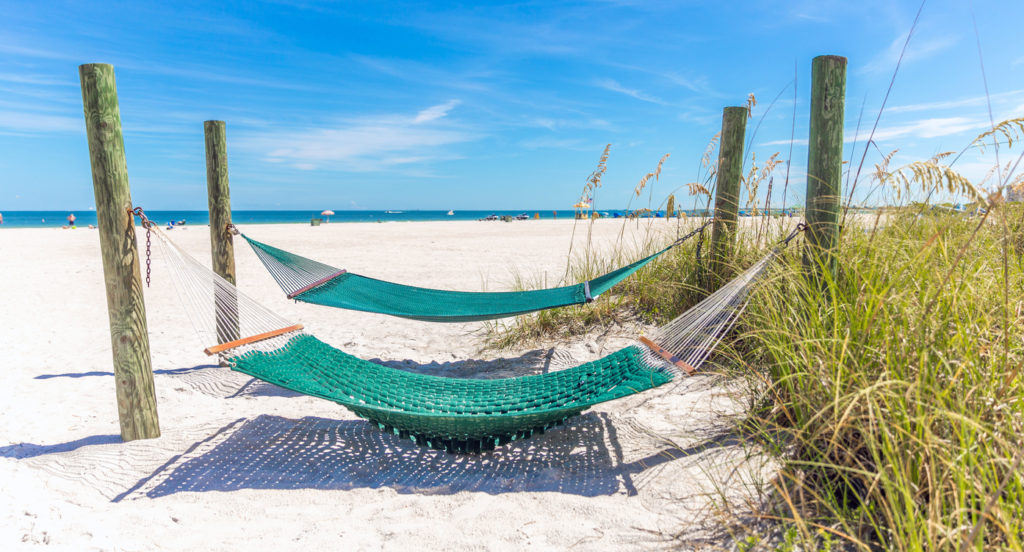 5. Saint Pete Beach, Florida
Named after the city of Saint Petersburg, Florida, which is itself named after St. Petersburg, Russia, Saint Pete's Beach is a dazzling place. It has many great beachside restaurants and plenty of opportunities for watersports.
There are even private companies that will take you on cruises along the beach, and give you tours where you'll see dolphins, rays, and other sea creatures.
When you're not on the beach, you may want to do some exploring. Saint Petersburg is also home to several museums, celebrating subjects as diverse as Salvador Dali, fine arts as a whole, and even Ted Williams. It's also home to Tropicana Field, where the Tampa Bay Devil Rays play.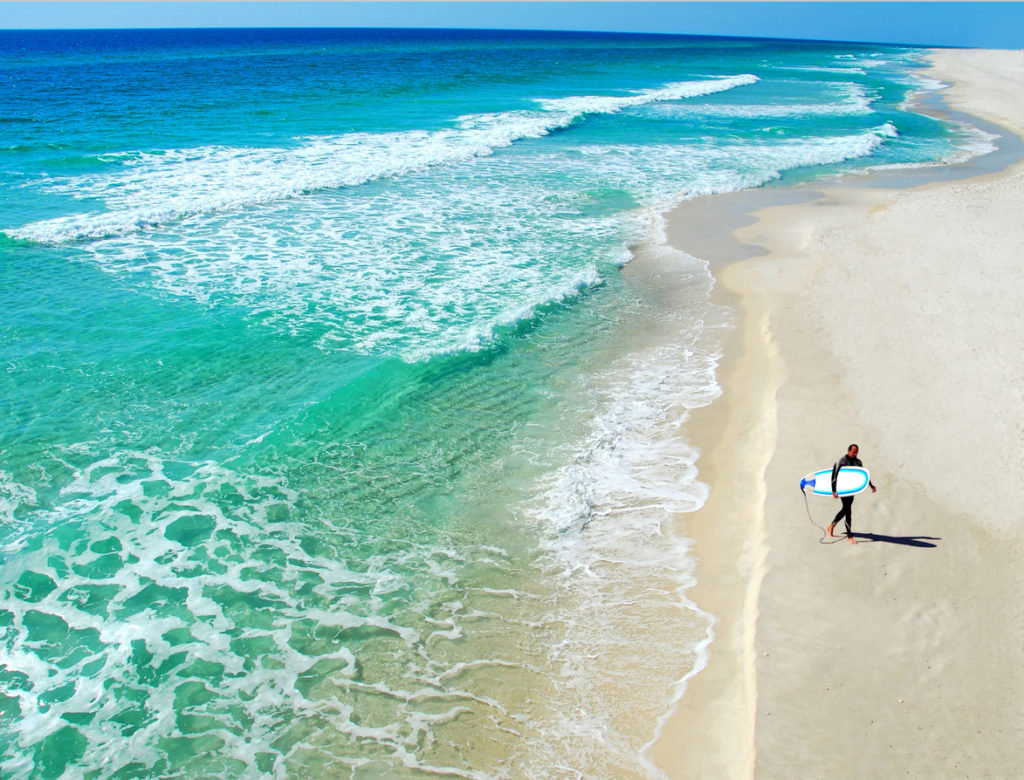 6. Pensacola, Florida
Yet another jewel to be found in the Sunshine State is Pensacola. The beaches at Pensacola offer all of the standard activities, like surfing, swimming, and boogie boarding. It also has pontoon boats, bars and restaurants, and even separate beaches for families.
If you're a veteran then Pensacola is an especially great vacation spot. The town has the military in its very framework. Many of the local businesses will even give discounts to veterans.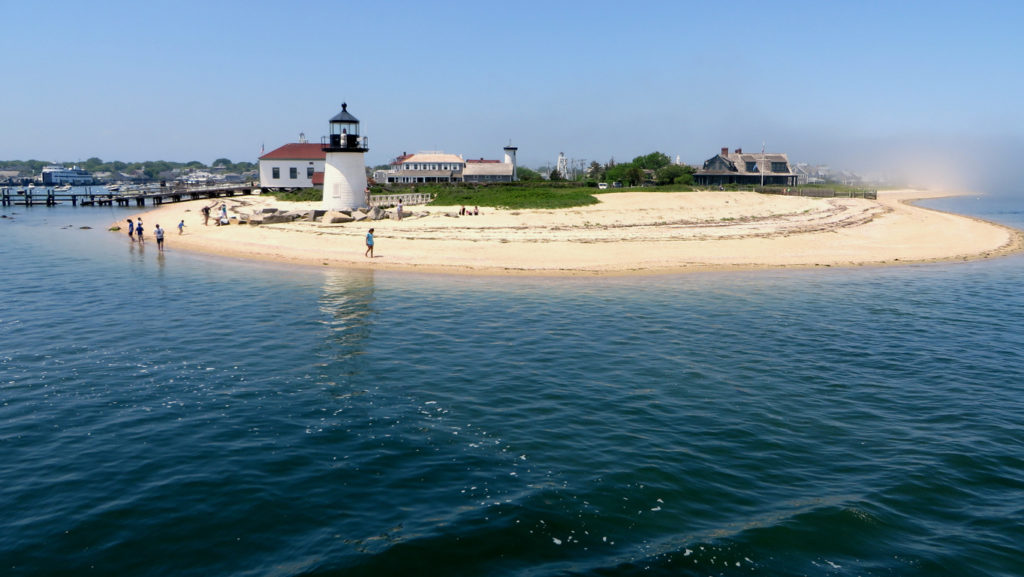 7. Nantucket, Massachusetts
Anybody who's read Moby Dick has come across the name Nantucket before. It was once the whaling capital of the United States, and possibly even the world. This is commemorated in a whaling museum that teaches about the now-outlawed trade and its history.
Nantucket also has a few great spots, like Surfside and Jetties. Which you should go to depends on why you're there. If you're a more experienced beachgoer and don't mind choppy waters, try Surfside.
If you're less-experienced or prefer calmer water, go to Jetties. Both have ample showers, food options, and other amenities.
You'll also find lavish accommodations. A lot of the food and hotels are somewhat costly, but many attractions are far more affordable.
This island has an animal refuge, a historic brewery, an equally-historic lighthouse, and several other attractions.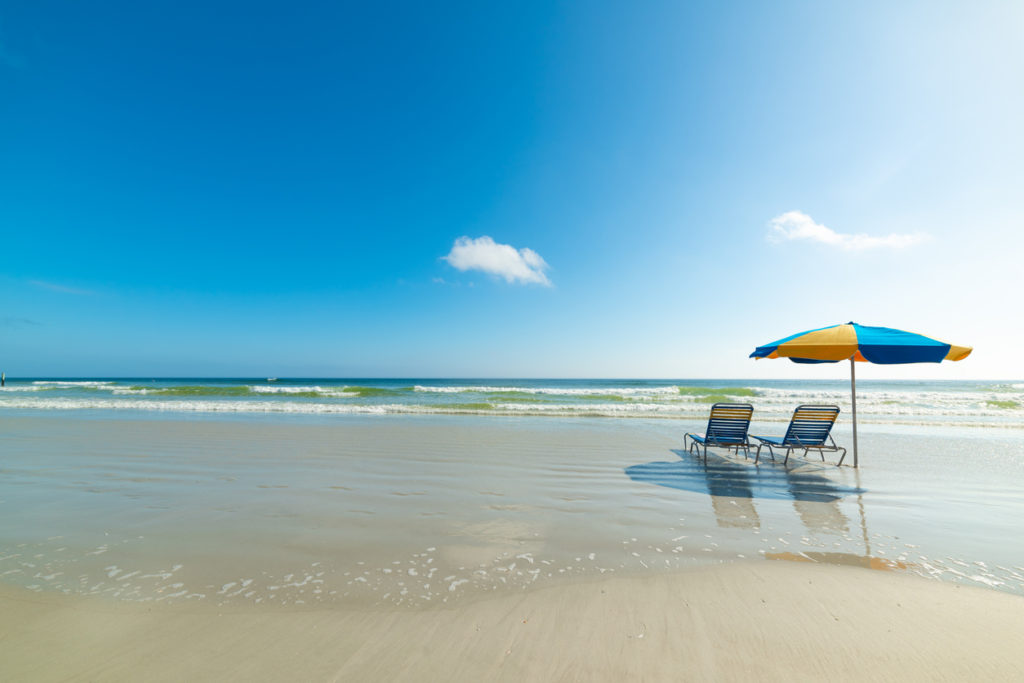 Best Beaches in the US
There are loads of awesome spots out there, and you don't even have to leave the USA to see them. We've listed some of the best in the US in the paragraphs above, but there are more out there. Plus, with so many options out there, some people are bound to disagree.
We encourage you to do more research on your own if you're interested.
If you want to know more about vacations and what your options are please visit our site. Perhaps the big city is more appealing to you than the beaches. We can give you some advice on which cities to visit.