All roads might not lead to Rome anymore but this doesn't mean Rome is less spectacular and fascinating than it was back when the Roman Empire ruled the world. This majestic city will always conquer hearts and minds with its fabulous ancient sites, superb architecture, and romantic cobblestoned streets. After all, this is the Eternal City – an infinite source of wonder and inspiration. There are more than two and a half thousand years of history tucked in museums, landmarks, and monuments, but also a frantic daily rhythm that reminds travelers that Rome is more than a giant open-air museum – it's also a vibrant European capital.
You'll find more than ruins and tales of wars in Rome. You'll discover classy designer boutiques, cool vintage stores, chic restaurants, hipster bars, and cute gelato stores. Courageous Vespa riding locals add a certain buzz to the streets and create a noisy atmosphere that curiously bothers no one. Everybody is used to the frenzy of Rome and soon you will be too. If you have only one weekend to explore this magnificent city, it's best to plan ahead and make sure you wear comfy shoes. There is plenty to see and discover in Rome!
Start your day early with a Vatican tour
If you want to discover the splendor of Vatican without having to make your way through the tourist crowds and admire Michelangelo's Sistine Chapel in peace, wake up early and book a 7.30 am Vatican tour. Yes, you'll probably have to get up around 6.30 am but your effort will be rewarded. Visit the Vatican Museum and climb atop the St. Peter's Basilica to capture a splendid view of the Vatican as the sun starts his daily adventure.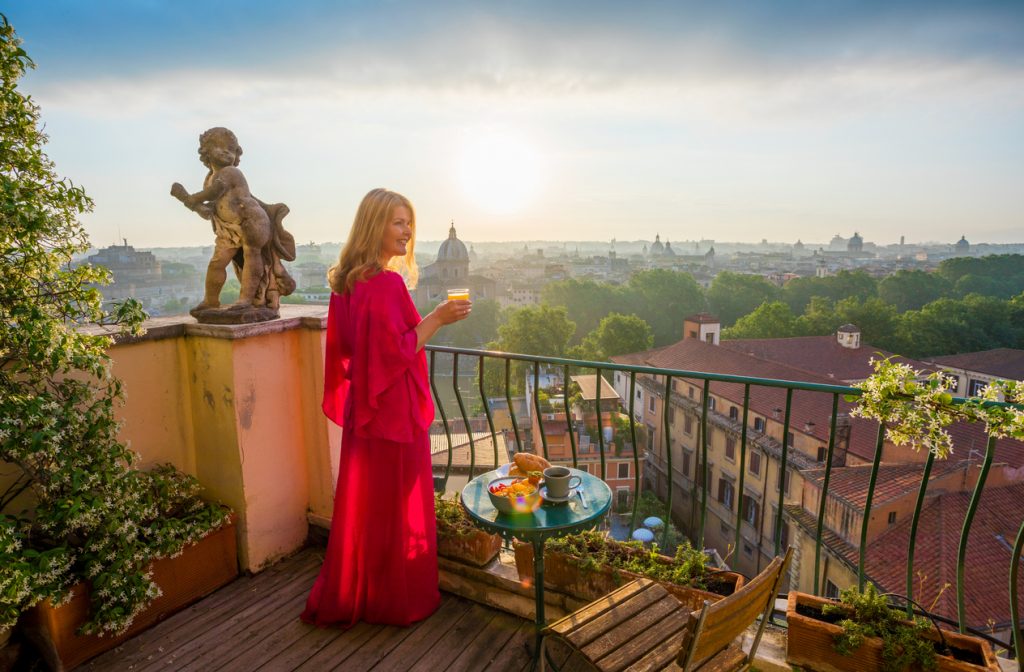 Explore the Castel Sant'Angelo
The hideaway of Popes back in the day when they needed to protect themselves from usurpers and angry mobs, Castel Sant'Angelo is actually connected to the Vatican through a tunnel. If you're lucky, maybe you'll find it open for exploration. If not, enter this two thousand year old castle the conventional way – crossing the beautiful, almost mystical bridge that connects the shores of the river Tiber. Built by Hadrian as a colossal tomb for himself and his family, the castle was eventually taken over by the church and used by the popes as a fortress and castle.
Travel way back in time at the Colosseum
A tour of the Colosseum is always a must! It's almost the law for travelers that visit Rome. You simply have to discover this masterpiece that has faced wars, earthquakes, and time and it's still standing. An awe-inspiring structure, the Colosseum tells stories about gladiators, slaves, and eccentric Emperors. Dating back to 70-80 AD, this is an awe-inspiring amphitheater that could accommodate up to 80,000 spectators back in its days of glory. One of the Seven Wonders of the Modern World despite its ancient past, the Colosseum never disappoints.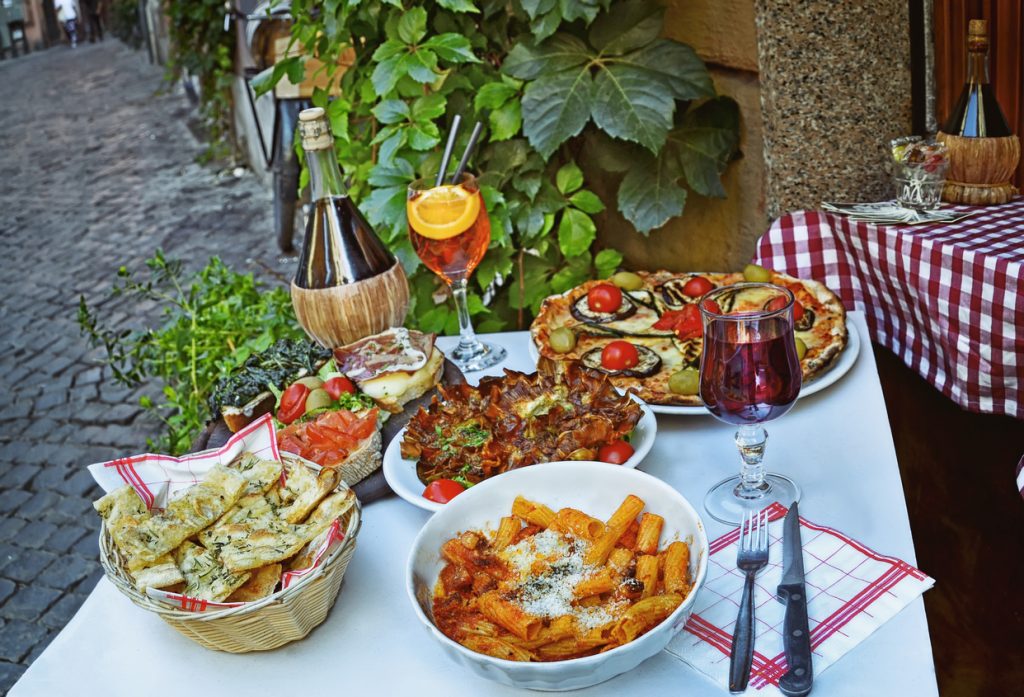 Enjoy a copious Italian meal in Trastevere
Of course, Rome is not only about its sights. It's also about food! Absolutely delicious, memorable Italian food! Head to Trastevere where you can eat genuine Italian pizza and pasta at many small family run places, such as Piccolo Arancio, or savor many other Italian specialties at popular restaurants like Trattoria Da Teo or Trattoria Da Enzo. Trastevere is also the perfect neighborhood to try an "aperitivo" – a variety of appetizers served when you buy a glass of wine or a beer. The area is gorgeous and ideal for romantic dinners and charming walks along streets adorned with tons of bars and restaurants.
Admire Rome's frenzy from the Spanish Steps
The 135 step staircase known as the Spanish Steps is a famous landmark in Rome and a must-see and sit on during your weekend in Rome. The staircase was inaugurated in 1735 and linked the Spanish Embassy near the bottom of the steps to the Trinita dei Monti staircase at the top but was made famous by Audrey Hepburn in the movie Roman Holliday. Today the staircase is so much more than just a passageway! It's the perfect spot to rest for a while, eat a gelato, and just watch the world go by.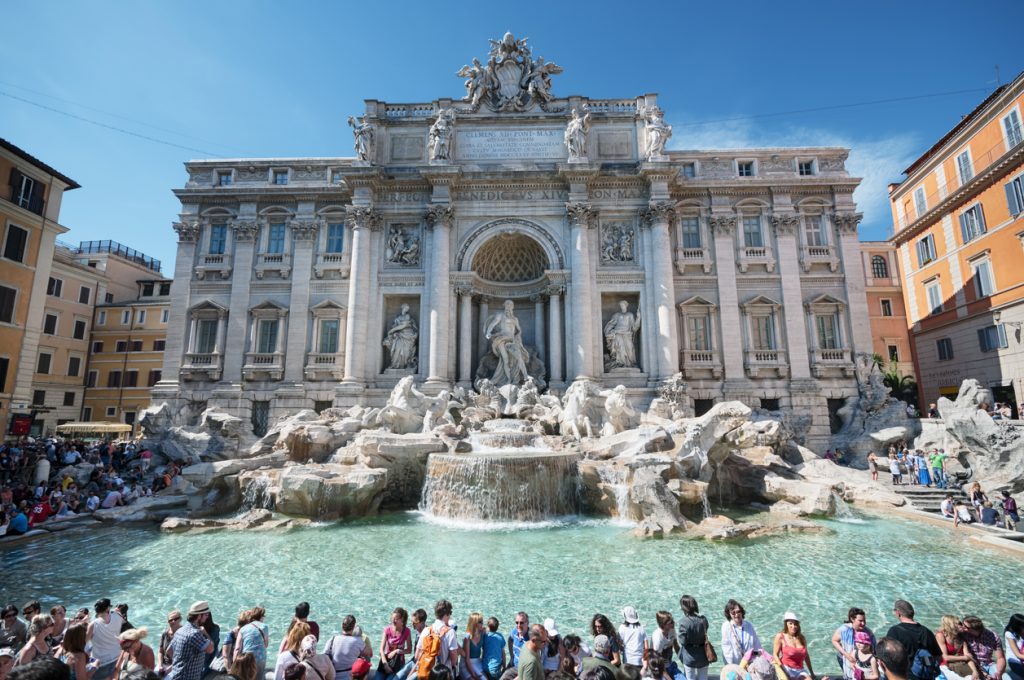 Enjoy a glass of wine in front of the Trevi Fountain
Rome allows drinking and admiring the sights, so go ahead and buy an Italian vino – even the cheapest one tastes delicious – and sit in front of the famous and superb Trevi Fountain, the world's largest Baroque fountain. This is a classic way to enjoy Rome and you shouldn't deny yourself this experience. A colossal fountain that is 26 meters high and 49 meters wide, this imposing structure is unforgettable! Throw a coin and make a wish for a genuine Trevi Fountain experience.