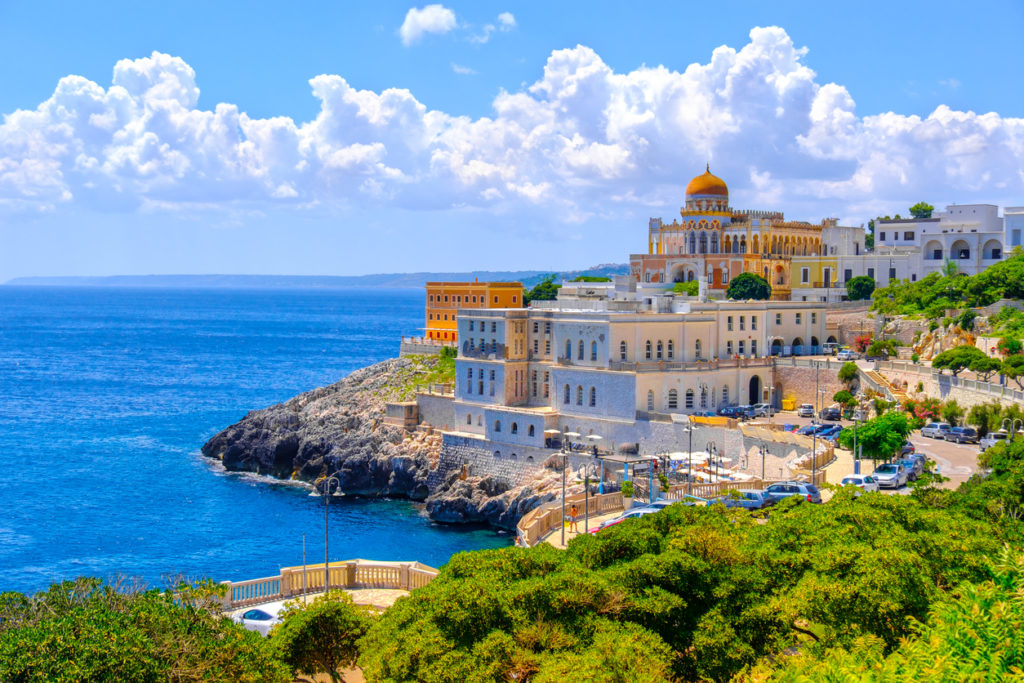 The heel of Italy's boot is occupied by the beautiful region of Puglia. A fascinating land almost untouched by time and contemporaneity, Puglia welcomes travelers with superb scenery dominated by whitewashed towns and lovely sandy beaches. Dressed in shades of white and gold and adorned with unique architecture and fascinating cultural sites, Puglia abounds in places to see and tales to tell. Moreover, like any other region in Italy, Puglia invites travelers to taste the extraordinary local specialties and drink some of the finest wines in the country.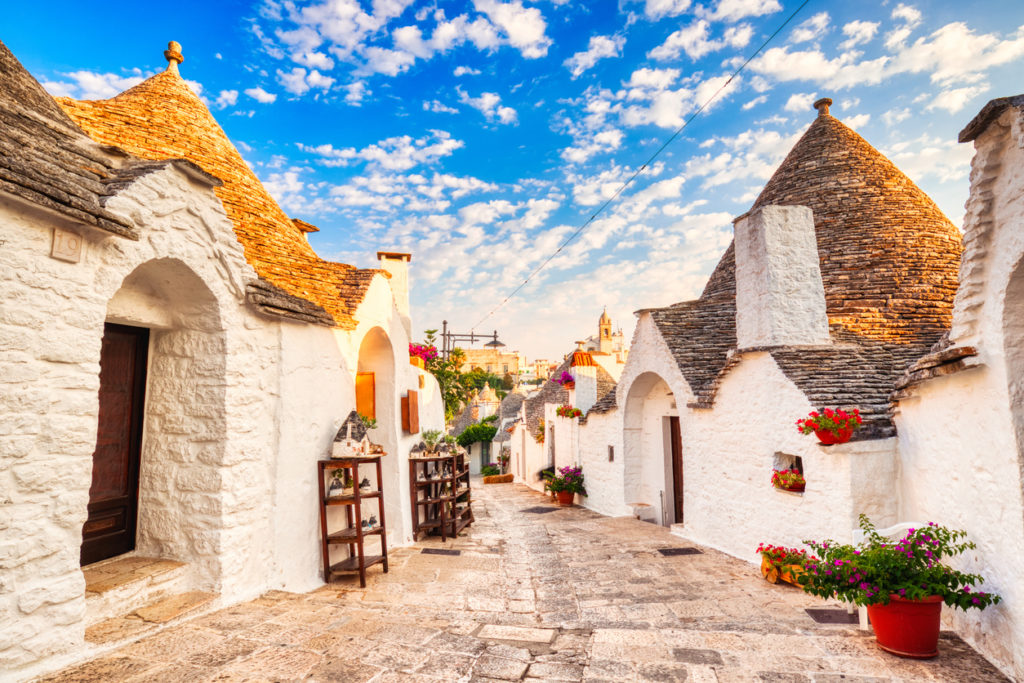 Alberobello
Famous worldwide due to its enchanting conical-roofed trulli, Alberobello is truly a vision in white. Located in the province of Bari, Alberobello seems to be a fairytale little town dominated by the presence of fascinated and quirky dwellings made out of local limestone, using prehistoric techniques. Whether it's a private residence, a bar, a church, or a museum, the peculiar architecture of a trulo is reason enough for tourists to flock to the streets of Alberobello.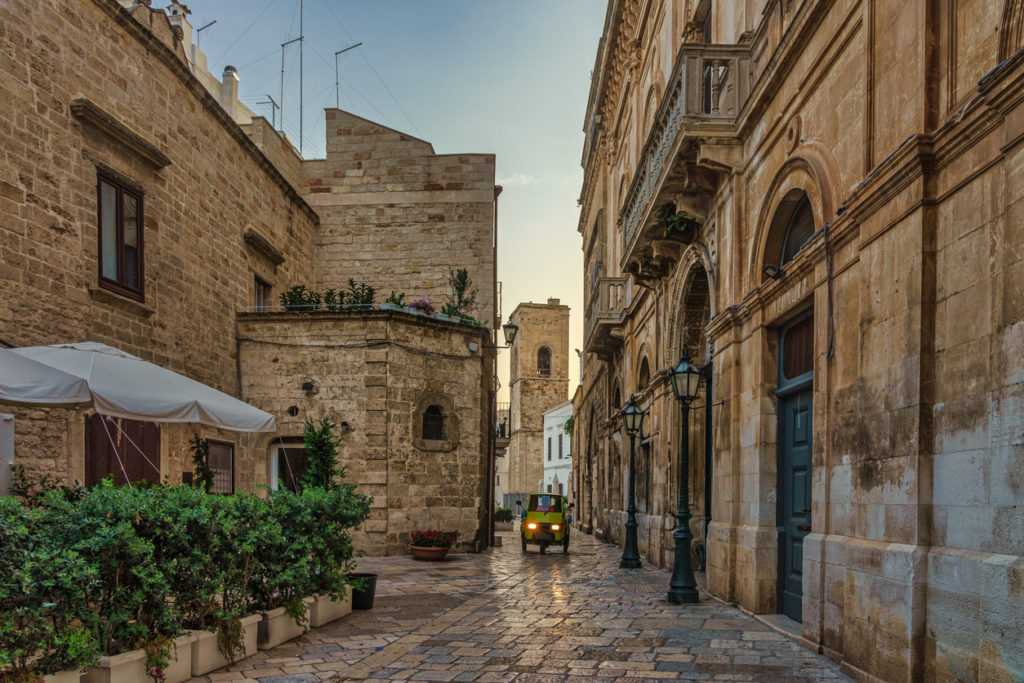 Polignano a Mare
Dating back to the 4th century BC when the Greeks laid the foundation of Neapolis, Polignano a Mare is a picturesque seaside town known due to its stunning historical center and beautiful beaches. The town is perched on the edge of a craggy ravine overlooking the Adriatic Sea and is also known for its famous Grotta Palazzese, a gorgeous restaurant caved out of stunning limestone rocks.
Monopoli
A beautiful little town, home to no less than 19 medieval churches, including the superb baroque Cathedral of Our Lady of Madia, and a myriad of cobblestone streets, Monopoli is an authentic Italian gem stretching along 13 km of coastline. Moreover, the town is known for its extraordinary geological features, amazingly exemplified through the intriguing Castellana Grotte and its spectacular stalactites dating back to more or less…90 million years ago.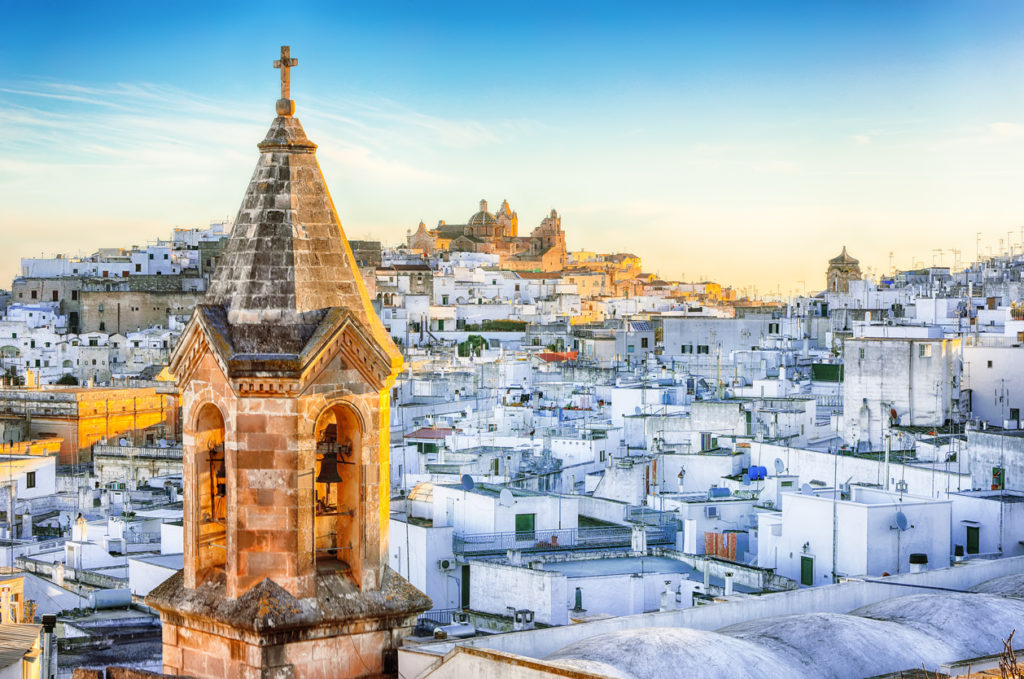 Ostuni
Shimmering in the sun, the white town of Ostuni awaits atop on a hill only 8 km away from the sea. This superb maze-like settlement decorated with traditional cobblestone alleyways ideal for wandering and many staircases and splendid views, is as traditional as it gets. The old alleyways lead travelers to family-run restaurants, chic cafes, and craftsmanship workshops, while the trendy bars reveal a surprisingly vibrant nightlife.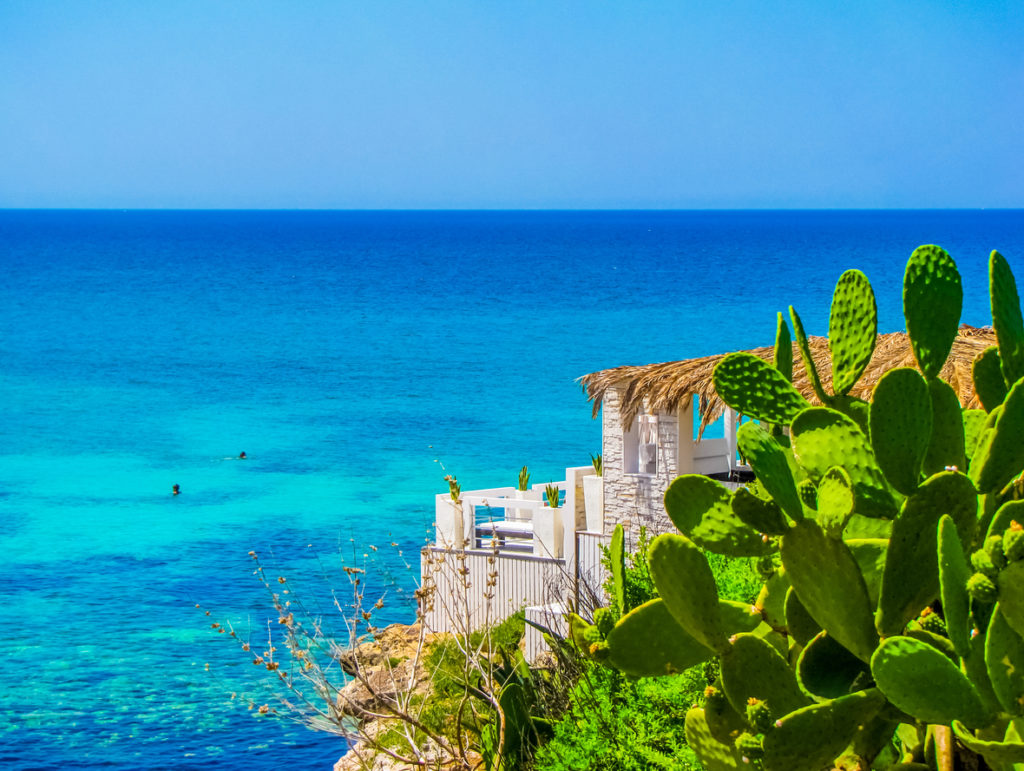 Salento Peninsula
The Salento peninsula is dominated by infinite olive groves and walls dressed in oleander. The area is distinctive especially due to its local cuisine and traditions enriched by its Greek heritage. A visit to Salento will take you to gorgeous beaches, such as Porto Cesareo, Pescoluse, and Torre Lapillo, but also to wonderful towns like Otranto and Presicce. While Otranto blends history and architecture with sandy beaches and restaurants with sea views, the village of Presicce takes pride in its many awards won for its outstanding beauty.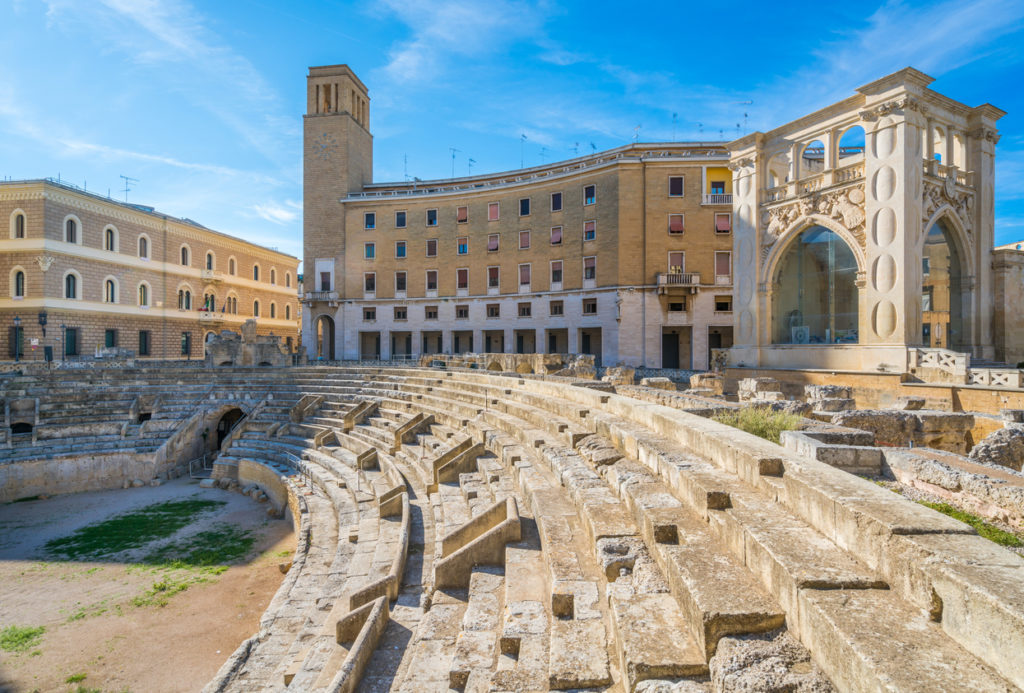 Lecce
The city of Lecce is situated on the Salento peninsula but it deserves its own place in our top 10 places to see in Puglia. Often considered to be the "Florence of the South", especially due to its abundance of baroque monuments and marvelous old town adorned with many lovely squares and holy places, the city of Puglia is a must-see during a trip to Puglia. Learn more about the Lecce stone used to create the historical center and don't leave town without first sampling some of the local specialties, such as the "rustic leccese".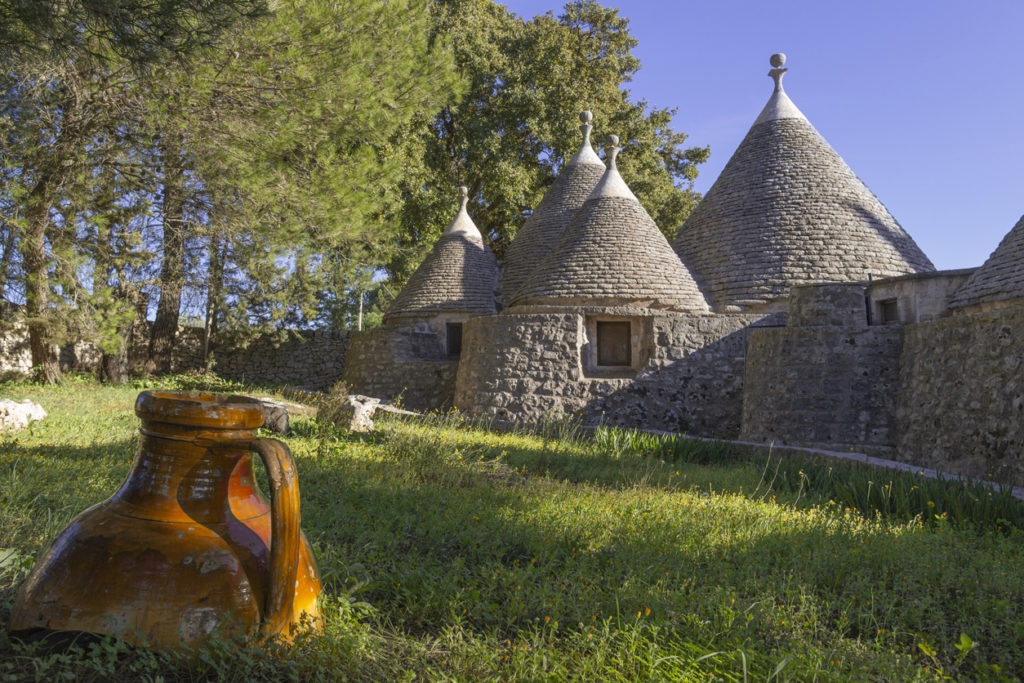 Valle d'Itria
Alberobello might be the most famous "trulli town" but it's not the only settlement that boasts the fascinating trulli structures. Valle d'Itria, also known as "Trulli valley" is an entire valley that seems to belong to the storybooks of children. The many trulli dwellings are now cozy holiday houses for tourists who want to spend a few days in a traditional building while having access to private pools and superb countryside views. The valley is dressed in a sea of olive groves and abundant vegetation, as well as infinite rows of vines, the source for flavorful white wine.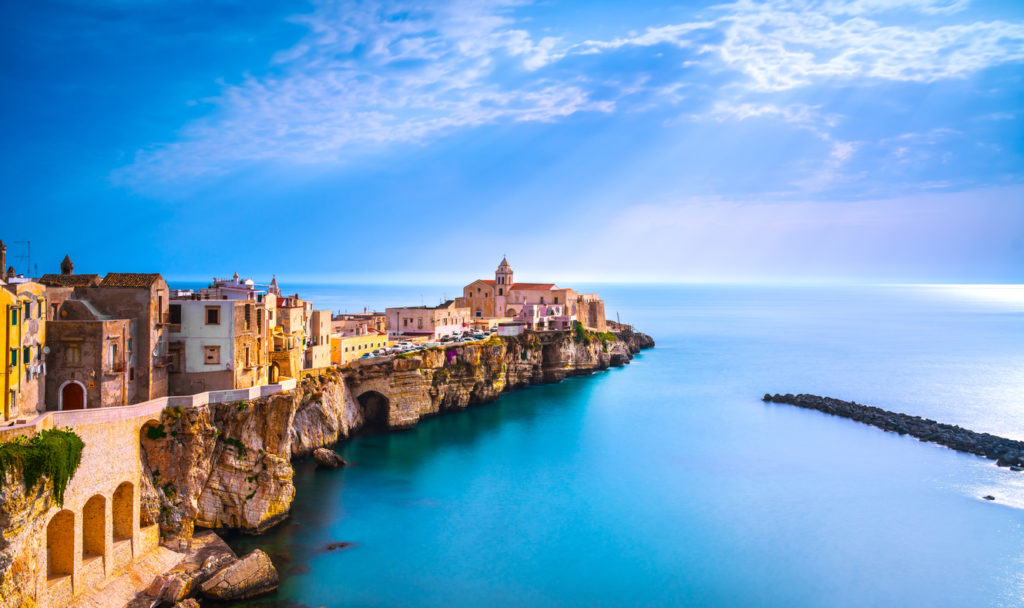 Gargano Peninsula
The Gargano Peninsula awaits in the northern region of Puglia and dazzles visitors with diverse scenery. From majestic massifs and ancient forests to sandy beaches and secret coves, the landscape of Gargano stretches along 140 km of coastline and delights visitors with a variety of activities. Whether they want to hike in the Gargano National Park, enjoy the crystalline waters of the Adriatic Sea, admire dramatic cliffs or savor delicious seafood in one of the many fishing towns, the travelers that visit Gargano never leave disappointed. Don't miss a trip to Vieste, one of the most beautiful medieval villages on the peninsula, and enjoy the sun on the Mattinata beach, a superb ribbon of soft sand.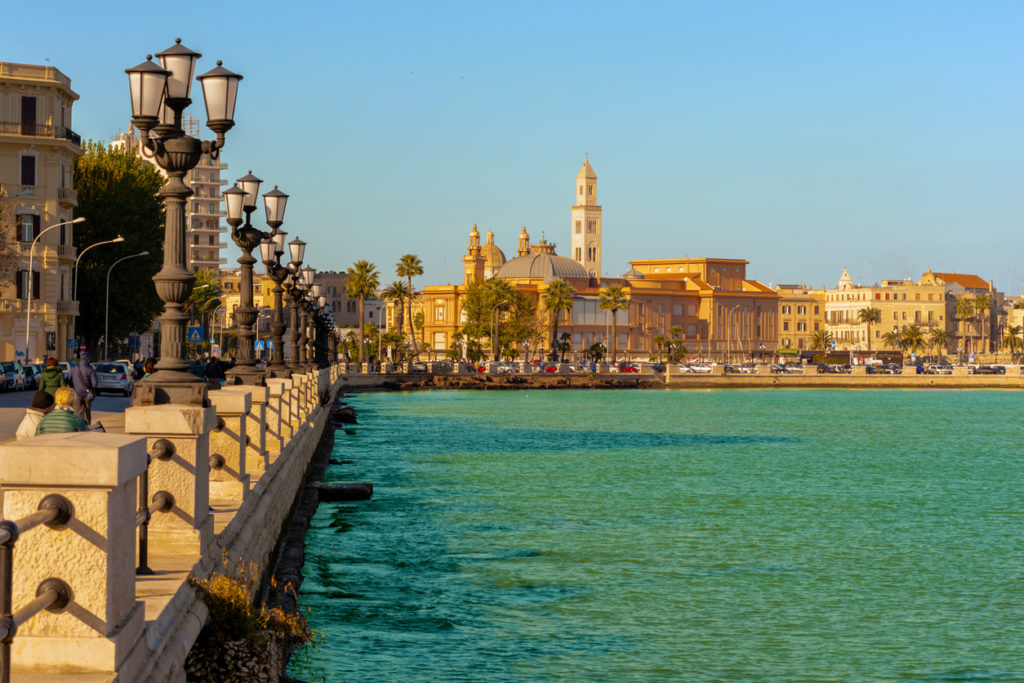 Bari
Bari's beauty gravitates around its Old Town and Romanesque architecture. Bari Vecchia is a captivating walled city with narrow alleyways and a pleasant frenzy created by the welcoming locals. The Old Town of Bari feels like an immense living room, where people gather to socialize, make pasta and talk about the little things. Bari is the region's capital, and also a popular port at the Adriatic Sea boasting a pretty seaside promenade, lovely architectural gems, and all the winding streets you can wish for.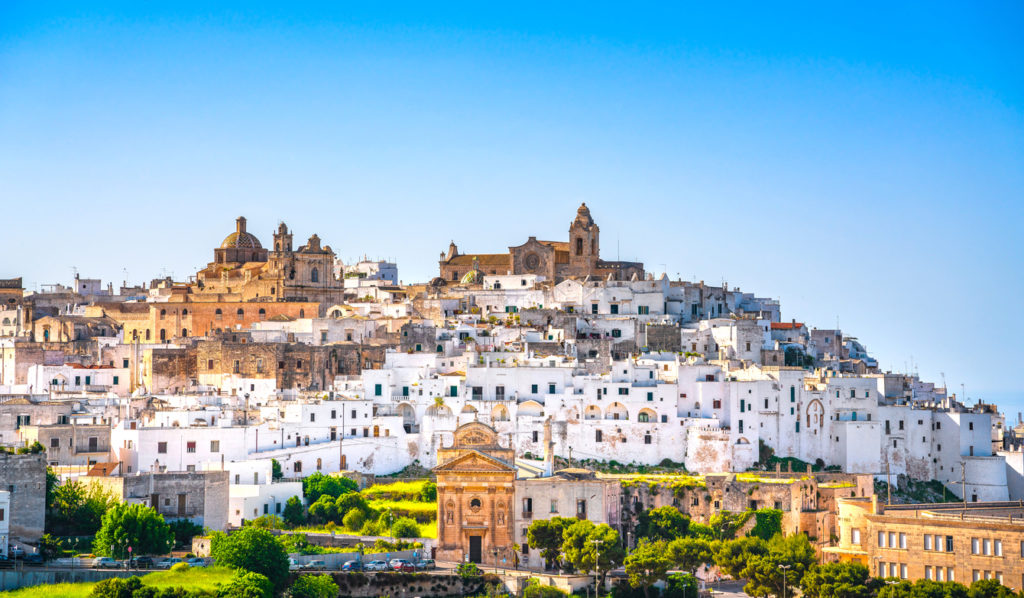 Brindisi
One of the main entry points to Puglia, the town of Brindisi is considered a UNESCO heritage site. It was once a safe harbor for travelers and today is the home of the United Nations Logistics Base. The city is as lovely as you can expect from a traditional Italian town boasting a beautiful waterfront and an authentic charm. People are friendly and the menus abound in local food, always fresh and always delicious.