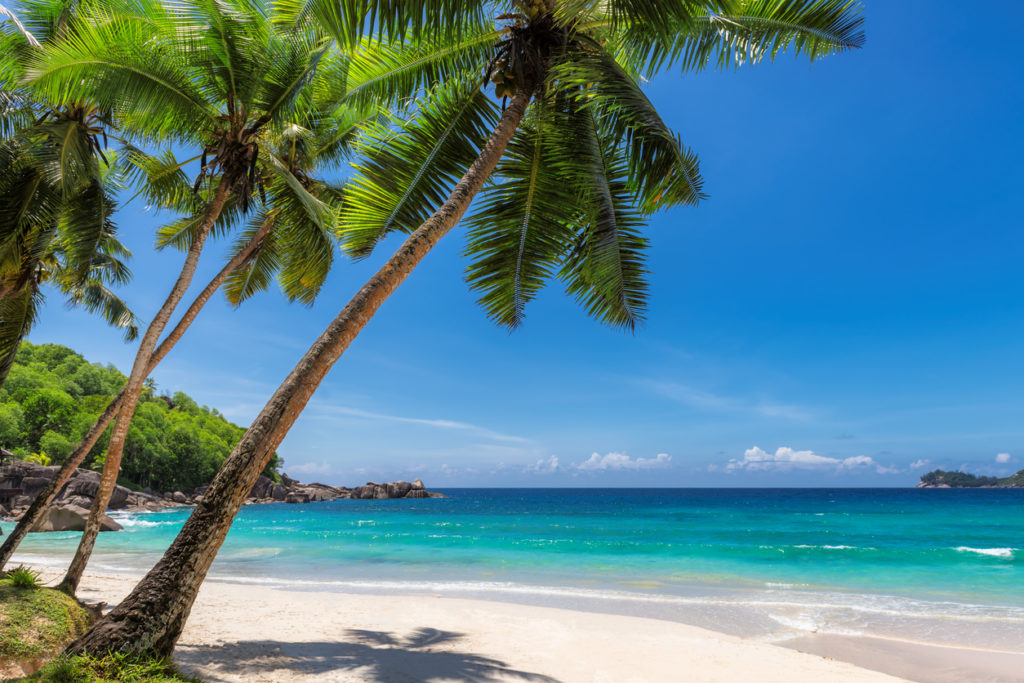 From time to time, we all find ourselves daydreaming about hiding away on a ribbon of powdery sand, listening to the waves and enjoying the soft touch of the breeze and certainly after a tough 2020 so why not enjoy these "Beach Locations for 2021".
There's nothing more alluring than the thought of lying on a beach on a Monday! Whether it's a beach guarded by rugged cliffs or an ancient castle or an exotic strip of white sand nestled in a shy bay, the world has beaches for everyone. From luxurious to budget-friendly, and from tropical to temperate, the beaches of the world are fabulous vacation destinations. Just take a look and choose your favorite!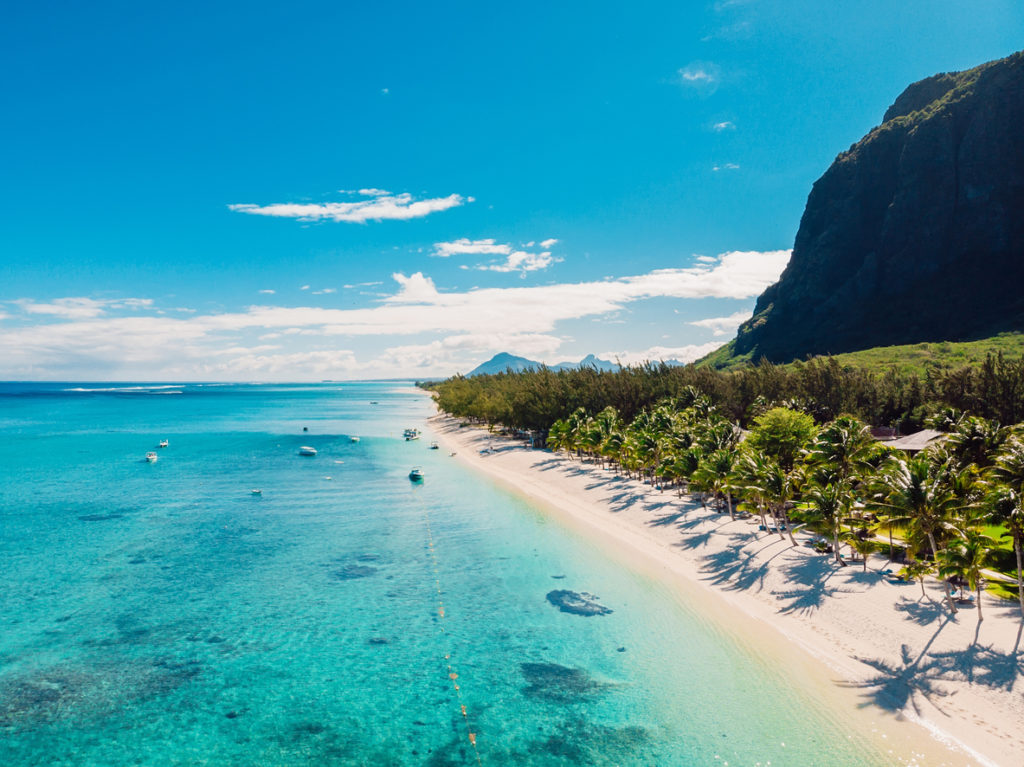 Mauritius
If you're looking for a luxurious and pampering beach vacation head to Mauritius. This exotic corner of paradise, home to some of the most beautiful beaches in the world, invites you to stay in five-star resorts and take a dip in pleasantly warm waters. There are no less than 160 km of beaches in Mauritius, so no matter where you're based, you'll find a strip of sand just a few steps away from you.
All beaches are public and you'll find most of them in the always sunny north, from Trou Aux Biches to Pereybere Beach, tourists being especially fond of the small coves hiding at the shade of casuarina trees. Head to the glamorous east coastline, in the Belle Mare area, to be lazy on one of the most famous stretches of immaculate white sand and stay at one of the fanciest resorts on the island. Choose the west coast for amazing sunsets, golden sand, and shallow glittering water. In the south-west, around Le Morne, you'll encounter breathtaking beaches at the bottom of a volcano, exclusive resorts, and reefs as far as you can see.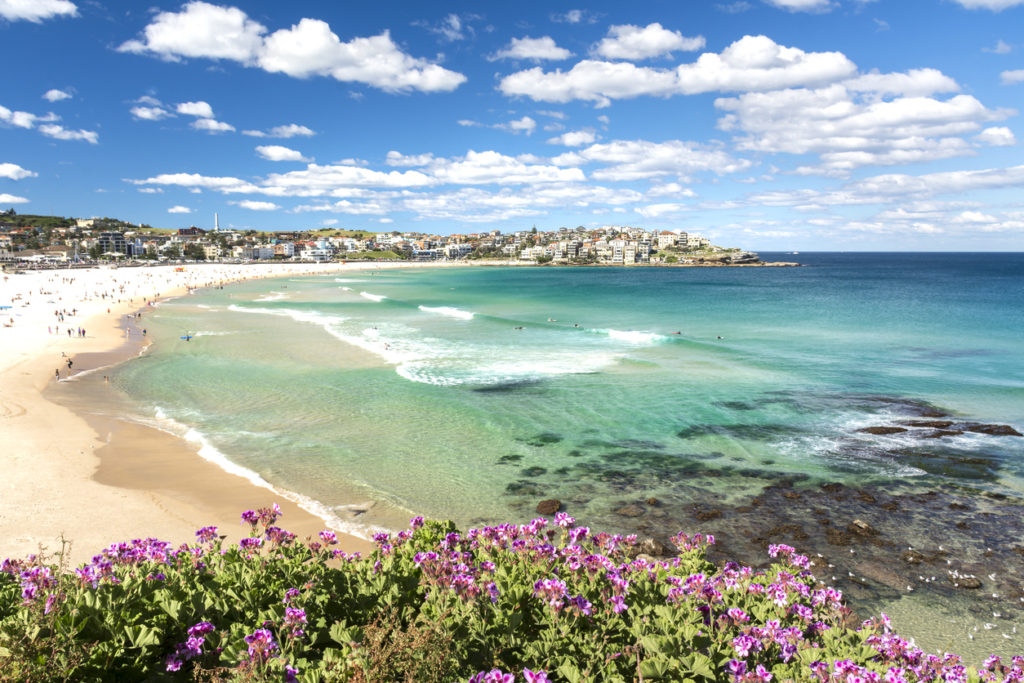 Australia
The land of legendary beaches and flawless coral reefs, but also the realm where you'll find the best breaks in the world, Australia has a stretch of sand for everybody. The country boasts a coast that covers more than 50,000 km with 12,000 km being reserved entirely for soft white sand. If you want to find yourself in the center of the action and you're not bothered by crowds, Bondi Beach should be your number one choice. Always packed and vibrant, the beach is a superb mix of white sand, curling waves, and non-stop fun. Does this have to be on your list for beach locations for 2021 maybe?
Whitehaven Island awaits in the Great Barrier Reef and hypnotizes sun worshipers with its surreal white, powder-soft sand beaches, while outside the city of Broome, in Western Australia, you'll discover the magical Cable Beach, a twenty-two km strip of pure white sand caressed by the azure waters of the Indian Ocean and a setting for fabulous sunsets.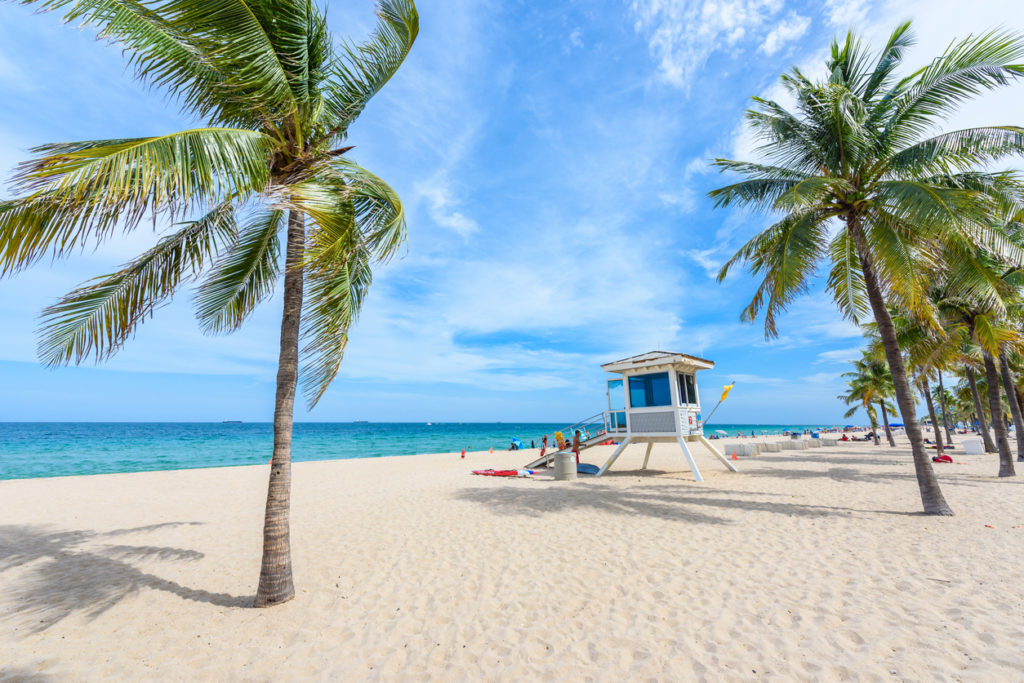 Florida
Always sunny, always fun, always on the beach! Florida has it all and no one can resist its beach vibes. From picturesque isolated islands to vast beaches, hip urban strips of sand, and superb national parks, this land seems to have been designed especially for having fun in the sun. And you won't miss the Caribbean atmosphere at all! Just take a look at Bahia Honda and you'll understand what we mean. A beautiful painting with crystal-clear waters, white sand, and lush palm trees, the island awaits travelers with amazing snorkeling and swimming spots.
Funky Captiva Island charms visitors with a funky atmosphere and artsy vibe. The beaches here are picture-perfect and invite visitors to enjoy long hours of utmost relaxation in the sun. Sarasota is home to one of the best beaches in Florida. Siesta Key glitters in the sun due to its pure quartz crystal beach, a corner of paradise with white sand and waters that create the perfect setting for outstanding sessions of snorkeling.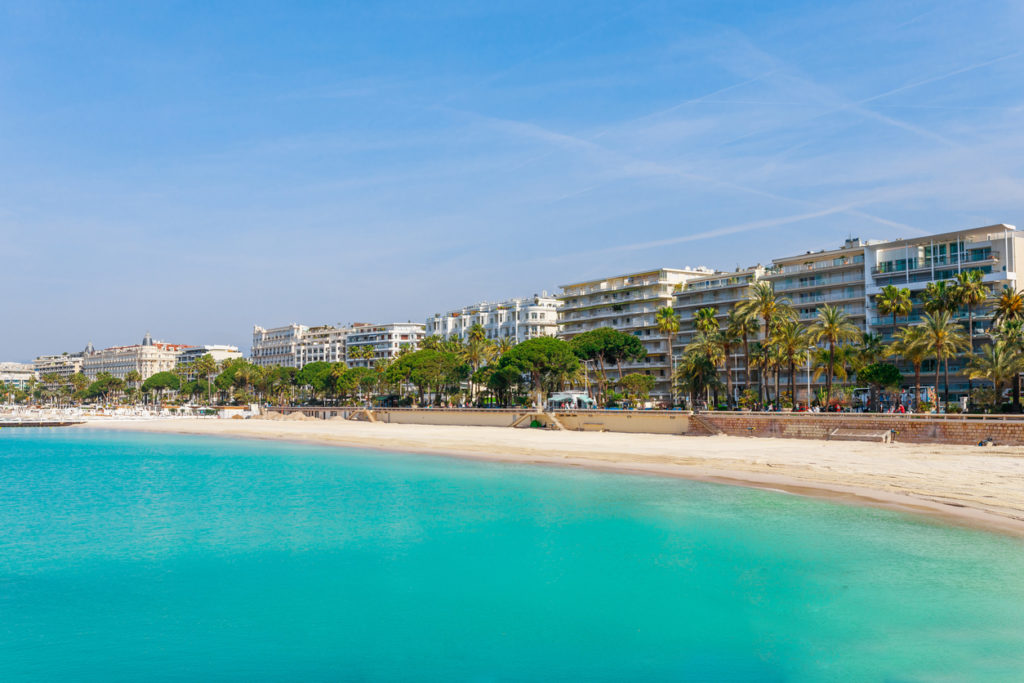 Cote d'Azur
The exotic playground for the rich and famous, Cote d'Azur has an out-of-this-world and hypnotizing beauty. It's true that its beaches aren't as spectacular as the ones in the Caribbean but the charming little villages around them, the famous seaside towns, and the azure waters of the Mediterranean compensate the lack of endless powdery beaches.
Whether you're renting a sun lounger and an umbrella on the pebbly beach of Nice, enjoy the soft sand and glamour of the beach in Cannes, head to Monaco to share your corner of sand with princes and princesses or hide away in Antibes or Juan les Pins, you'll discover the exotic facet of European beaches. And who can forget about the glamorous St Tropez where the Hollywood divas and international superstars come to catch a tan at Club Les Palmiers or get away from paparazzi at Cabane Bambou.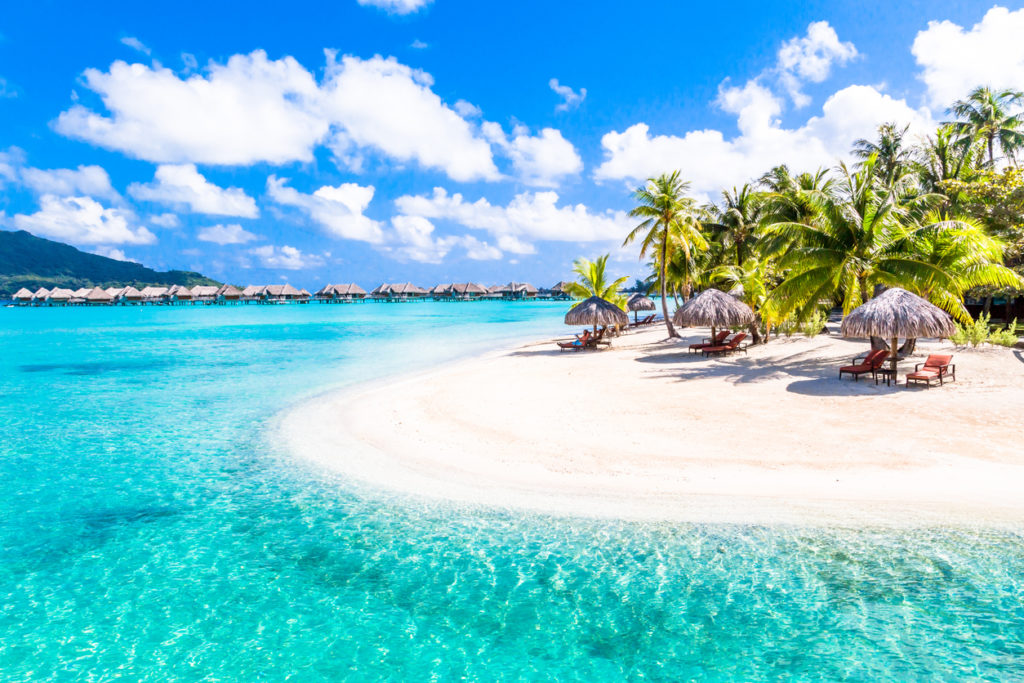 Bora Bora
Home to awe-inspiring beaches with calm azure waters and superb lagoons, Bora Bora is too beautiful to believe it's real. The best way to enjoy all that the island has to offer is from an over-the-water bungalow, an idyllic setting especially for honeymooners and couples. Home to a rich marine life that awaits to be discovered by snorkelers and divers and offering mesmerizing views wherever you're looking, Bora Bora's beauty is unforgettable.
One of the most spectacular beaches on the island, Matira Beach is a superb strip of sand on the mainland and an oasis of relaxation for locals and tourists alike. Whether you're spending all your day on the white sand, swim in the calm turquoise water, snorkel or admire the fabulous sunset, you'll feel blessed and happy to have the chance to enjoy the gifts of Bora Bora. For infinite views of the ocean, choose to stay at Conrad Bora Bora Nui. The resort faces the lagoon and invites guests to be pampered on two long stretches of white sand.