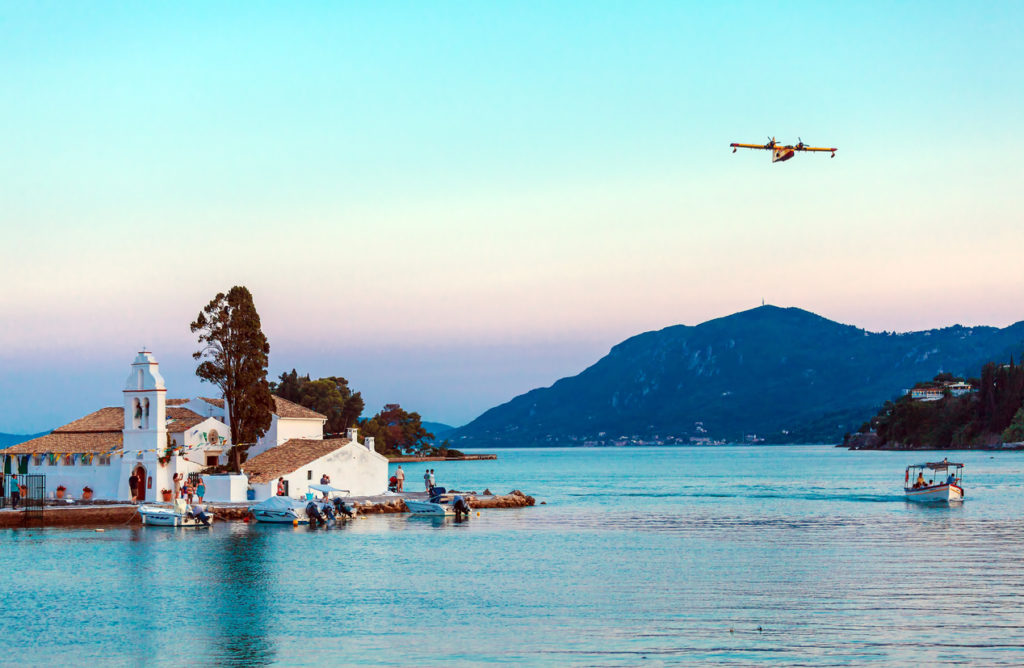 Majestic and sophisticated come and escape to Corfu. This is one of the most popular destinations in Greece. Blessed with endless ribbons of soft sand and adorned with imposing mountains, secret coves, cypress trees, and olive groves, Corfu is the quintessence of the Mediterranean spirit.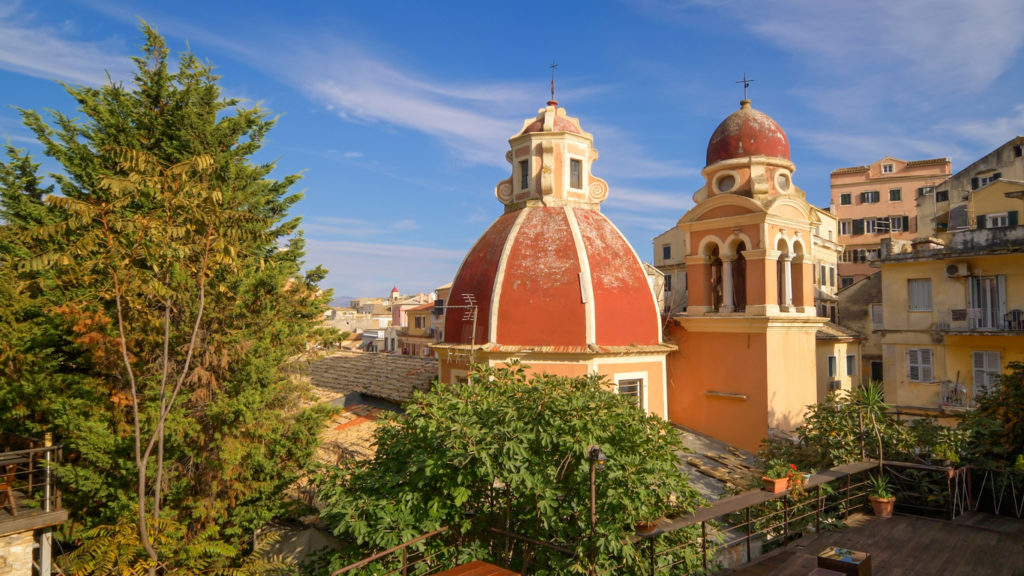 Enchanting and nonchalant, the island of Corfu has an ethereal beauty and a remarkable position. Situated right in the heart of the Ionian Sea, this fantastic Greek island has been a prize desired by many and loved by all. A tour of the island will intermediate encounters with Venetian, French, and British architectural gems and tales left behind by Corfu's rich history.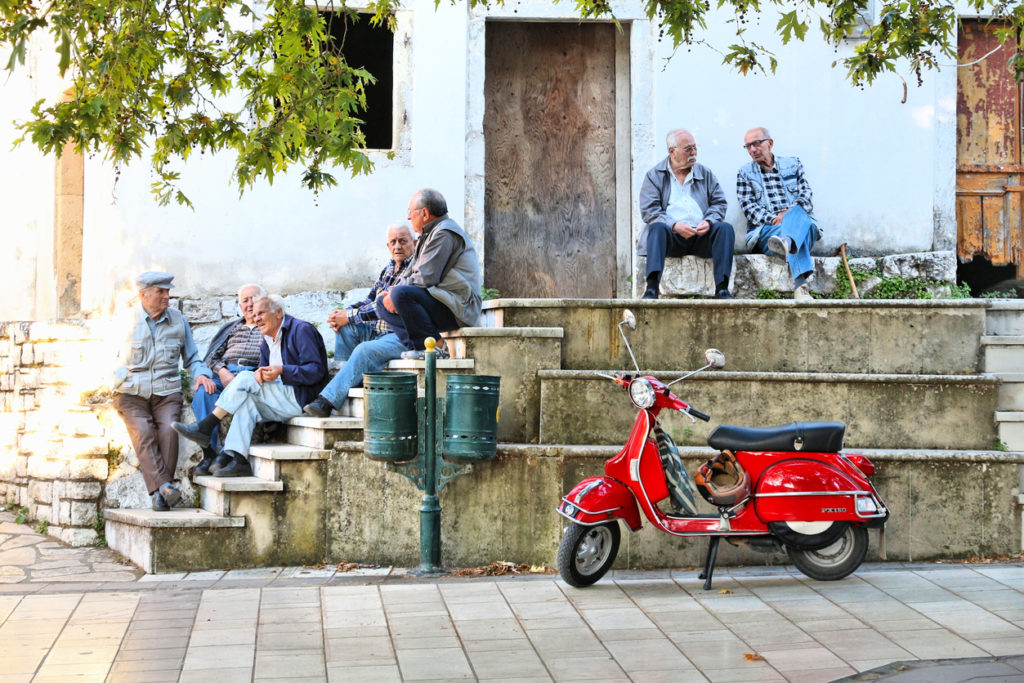 Multicultural and laidback, Corfu is indeed one of the most beautiful places to escape to all year long. Dressed in a faerie of Mediterranean colors, dipped in shades of azure and touched by the pastels of its buildings, the island is a muse for artists and a haven for sun worshippers. While the north coast is rocky and hilly, caressed by crystalline waters and dotted with pebbled bays, the west coast is the jewel in Corfu's crown, a land adorned with sandy beaches, secluded coves and pretty countryside scenery. However, the resorts are spread out around the entire island, varying from luxury hotels to affordable all-inclusive resorts for families and travelers on a budget.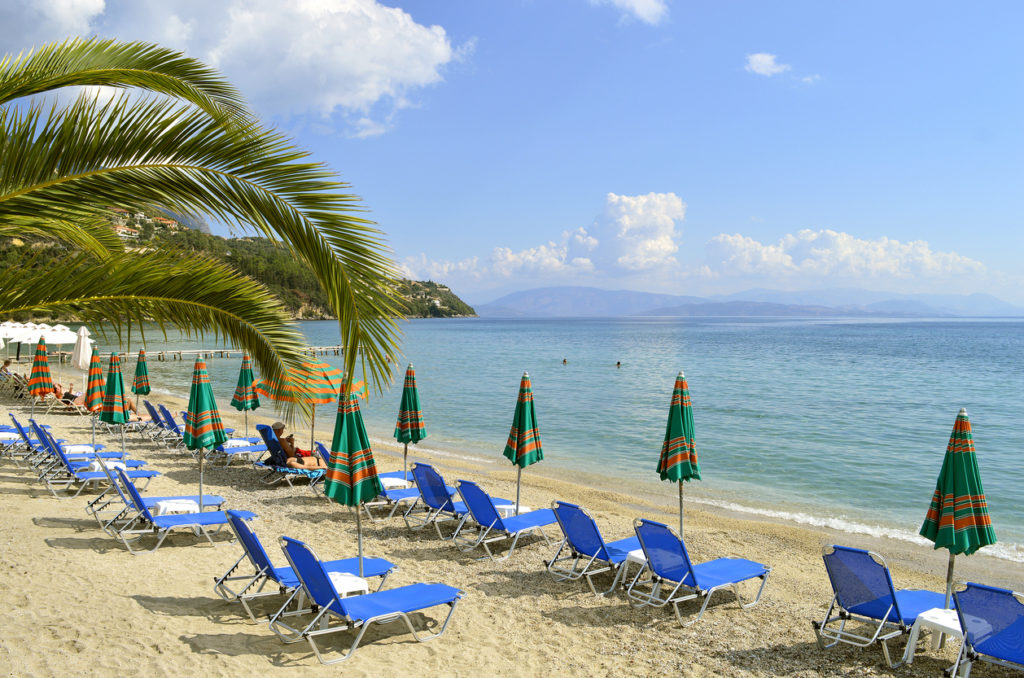 Beaches and resorts
Corfu gravitates around its beach towns and resorts! The island has some of the best beaches in Greece that vary from powdery-soft sand beaches to quirky rock formations and secret bays. Paleokastritsa is one of the most popular resorts in Corfu, a lively town that welcomes sun worshippers with many beaches and bays. While the sandiest and most loved beach is Agios Spyridon, the most photogenic has to be La Grotta. Close by to Paleokastritsa await the stunning Liapades and Rovinia pebbly beaches, as well as many secluded bays.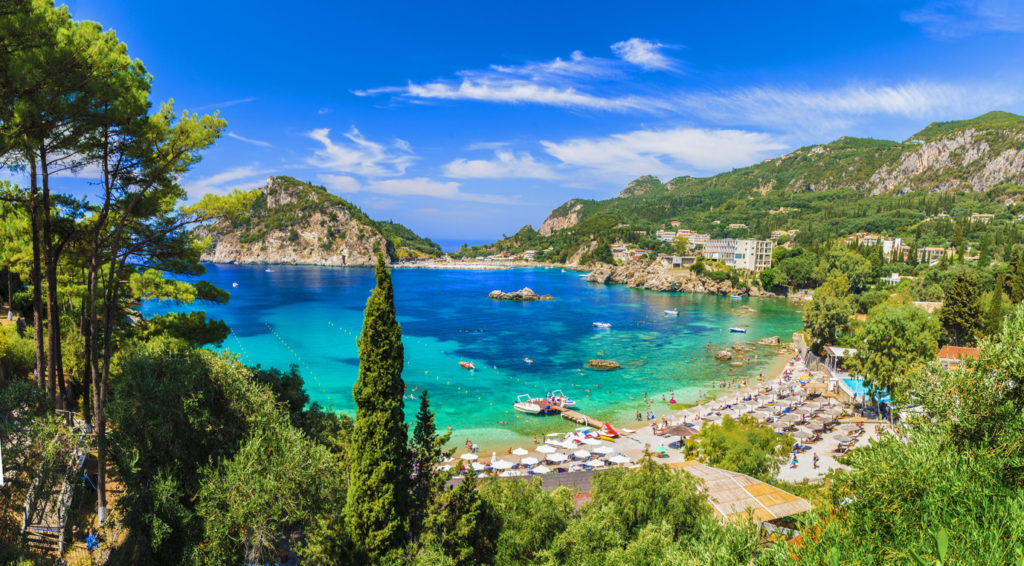 If you want to sunbathe on a Blue Flag beach, head to Agios Gordios, famed for its soft sand, blue water, and breathtaking sunsets. Sidari is one of the largest resort towns in Corfu, an ideal destination for families, couples, and water sports aficionados due to its various beautiful beaches.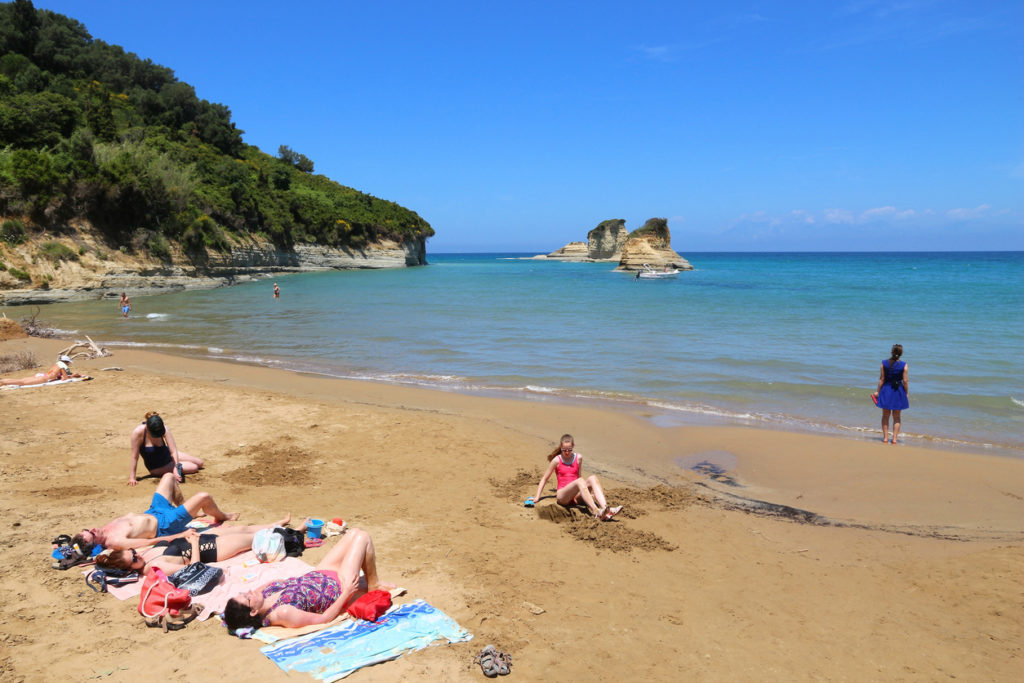 While many families choose to spend their days in the sun on the eastern beach of the resort, a well-organized stretch of sand with access to water sports centers, the western beach is an idyllic hideaway from the summer frenzy also known as Canal D'amour, a superb collection of sandstone rocks.
Party people usually head to Kavos, known for its fabulous and vibrant nightlife offered by a plethora of night clubs where the drinks are cheap and the music is loud. Kavos has a 2-km long beach caressed by shallow waters but fully equipped with lounges, umbrellas, bars, and water sports centers. Families with kids usually prefer quieter resorts like Agios Stefanos, a superb town blessed with two bays and a large sandy beach with shallow waters.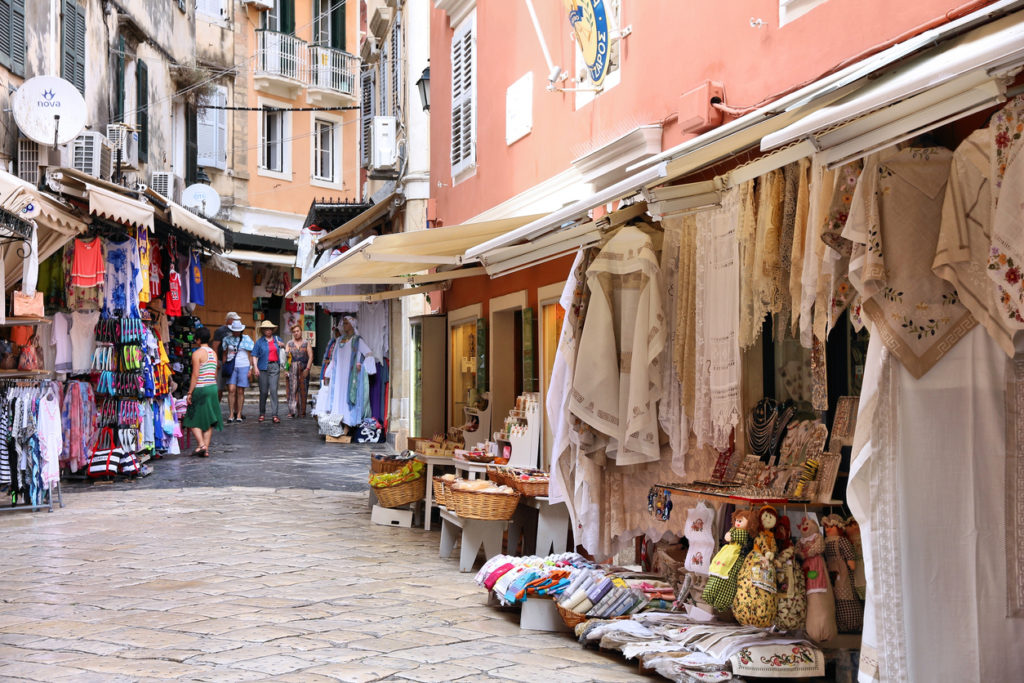 Sights and attractions
All roads lead to Corfu Town, the only pedestrian old town on the island, a splendid open-air museum dotted with Venetian buildings, Italian churches, and all the rustic tavernas you can wish for. Corfu Town awaits with fascinating sights and attractions, such as the Old Fortress, a byzantine structure that springs out of the sea, and the New Fortress, a labyrinthine network of Venetian-style galleries and compartments, perched on a hill always guarding the old town.
You'll often see locals gathered at the Spianada, a magnificent square to escape to Corfu lifestyle and the ideal place to catch up, while tourists brought in by cruise companies usually flock to the superb little church of Pontikonissi and the 19th-century Achillion Palace that celebrates Greek culture.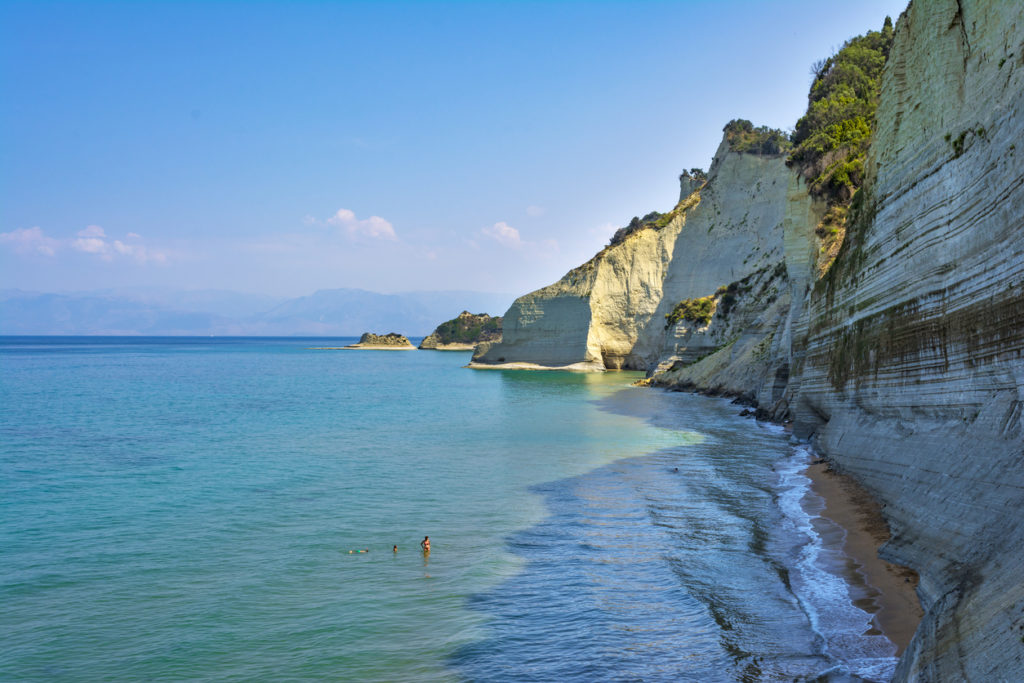 If you're a fan of the museums, the Byzantine Museum is an excellent place to learn more about the island's past and admire religious artwork, while the Archaeological Museum will lure you with a 580 BC pediment, considered to be the oldest one in the country, as well as with numerous artifacts meant to take you back to the beginning of time.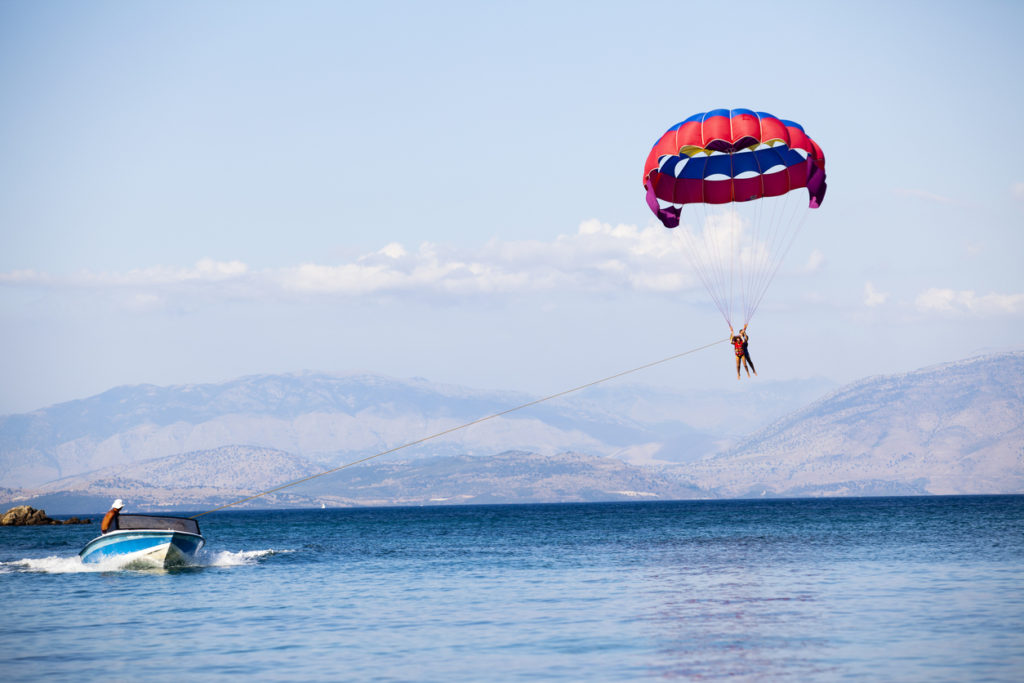 Activities and things to do
Corfu is both a sun worshipper's paradise and a destination for active travelers. Hiking and cycling are always a great idea, especially if you want to discover the lovely countryside of Corfu, its pretty little villages and infinite views. Bike tours will take you on the slopes of Mount Pandokrator and through olive groves and Mediterranean forests.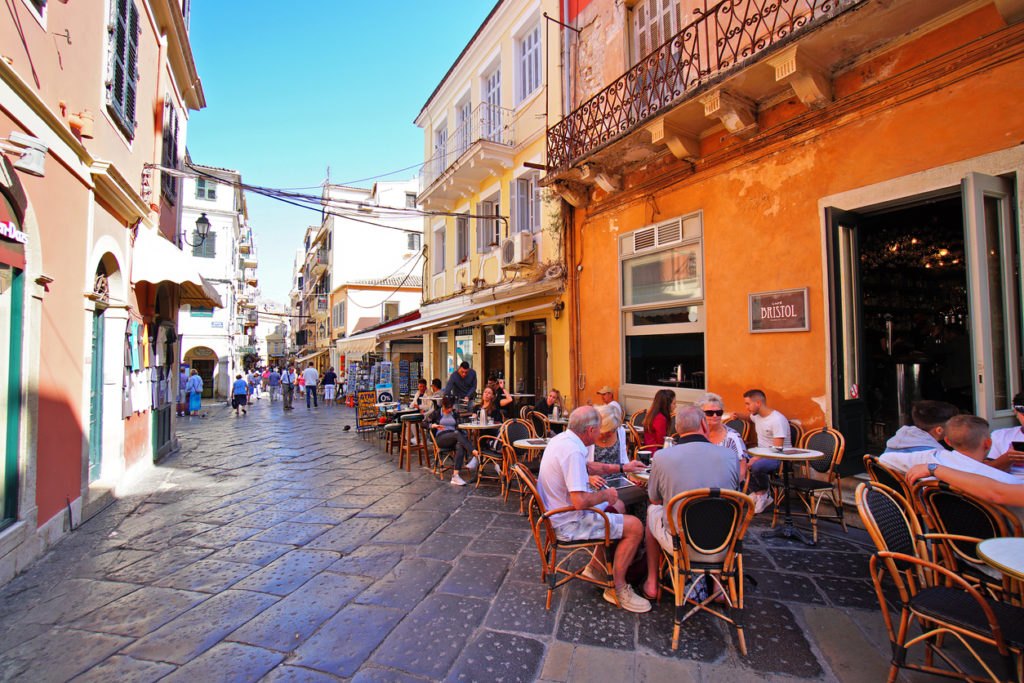 Take to the sea on a speedboat to admire the craggy north coast and try the fish at one of the many tavernas at Agni Bay or plan a boat trip to Parga or the Ionian islands of Paxi and Antipaxi. If you have more time on your hands, you can also enjoy a boat trip to Albania to discover the beautiful beaches in Ksamil. Families with kids never miss a trip to Aqualand, the fun waterpark that awaits in the heart of the island.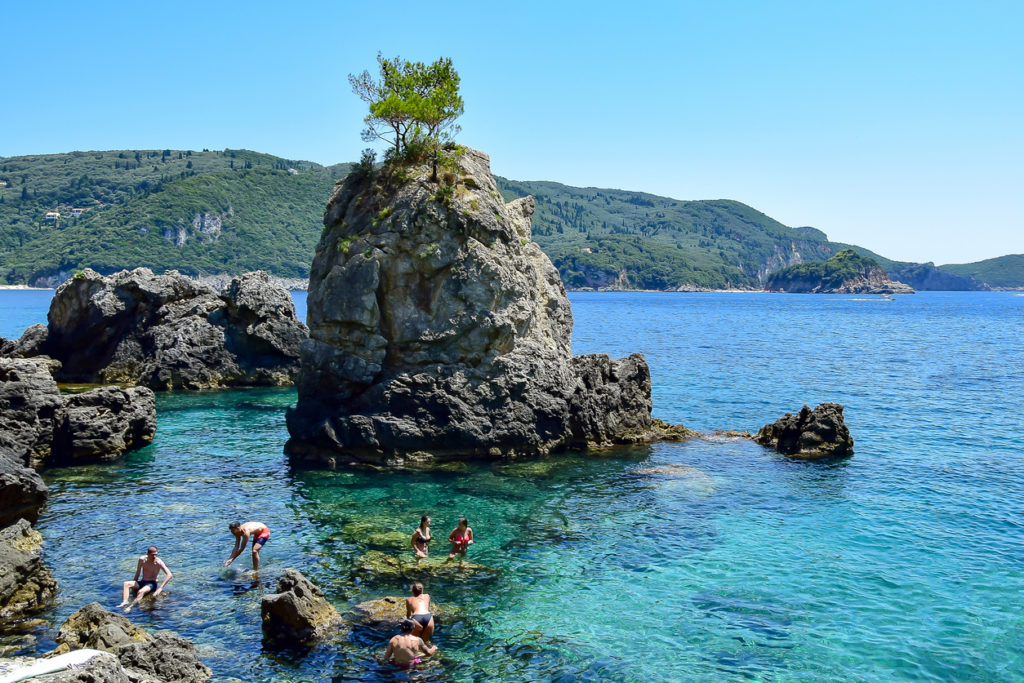 As expected, water sports are often among the most loved things to do in Corfu. From jet skiing and stand-up paddling to snorkeling and scuba diving, the beaches in Corfu keep water sports enthusiasts busy and entertained. The best diving spots, such as the Colovri and Hole of Ha, are situated on the north coast, while the best water centers await in the most popular resorts in Corfu, like Kavos, Sidari, Agios Stefanos, Kavos, and Kalami. Come and escape to Corfu this year.