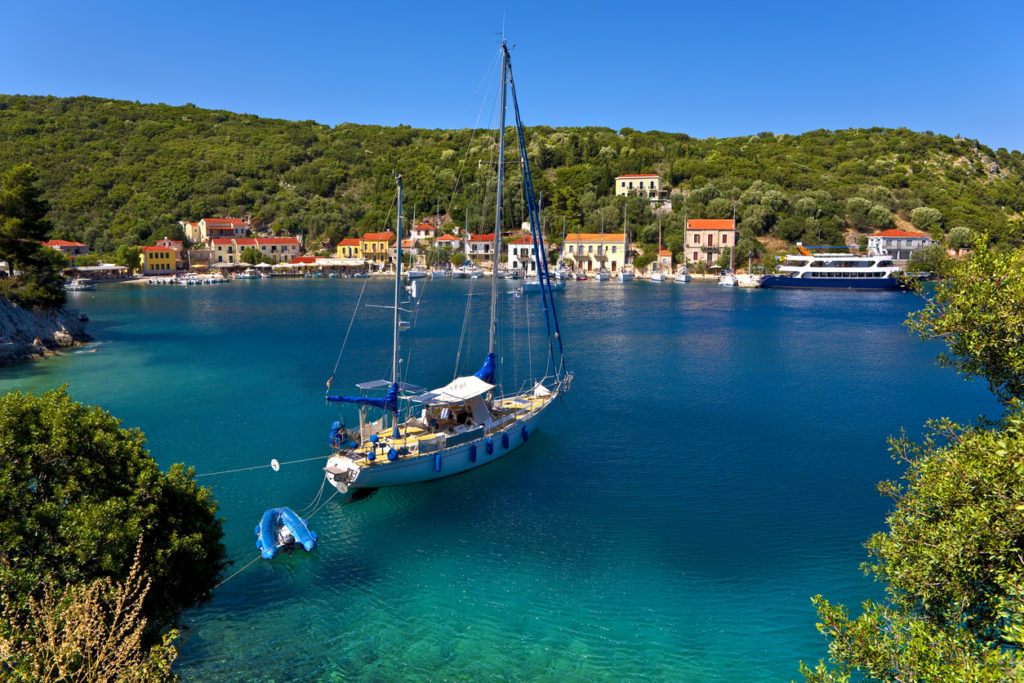 As dawn sweeps the cobalt Ionian Sea, revealing a silhouette of an island against the hazy sunrise, it's hard not to feel a sense of wonderment. This is Ithaca, an island as enigmatic as the mythologies it nurtures, as remote as the loners who seek its sanctuary, and as enchanting as the lovers who surrender to its allure. If every journey narrates a story, then a voyage to Ithaca is an odyssey of epic proportions – an irresistible invitation to those seeking a mythical retreat.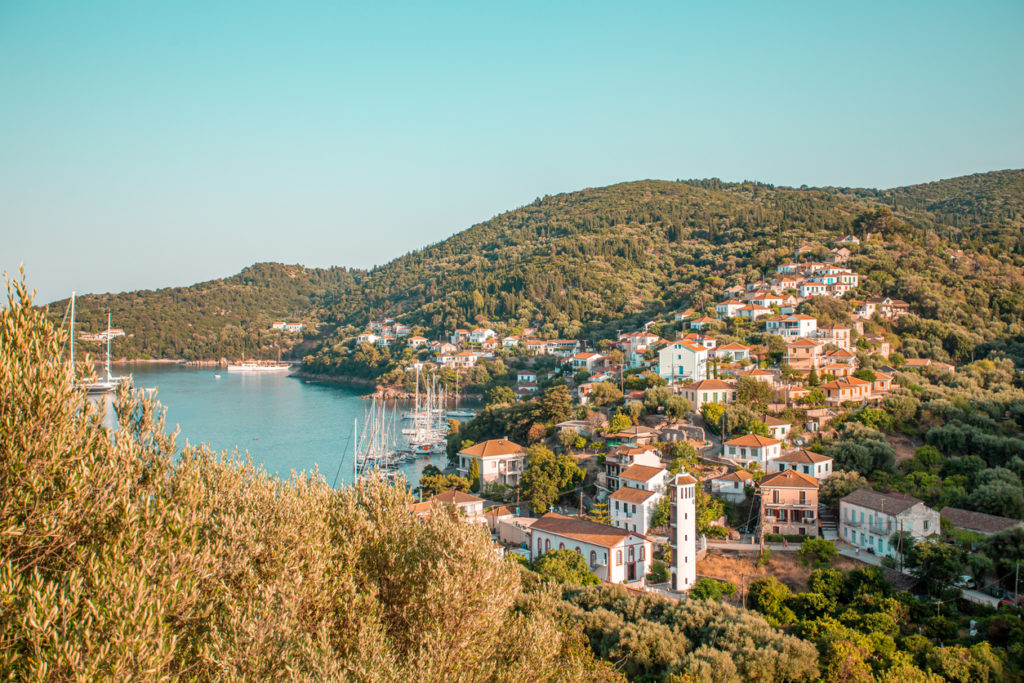 An Odyssey Through Time and Myth
Steeped in ancient legend, Ithaca is most famously recognized as the homeland of Odysseus, the hero of Homer's Odyssey. The echoes of his decade-long journey home from the Trojan War ripple through the olive groves, the cobblestone streets, and the azure waves. The mystical Cave of the Nymphs believed to be where Odysseus hid his treasure, still whispers tales of divine interventions and human resilience.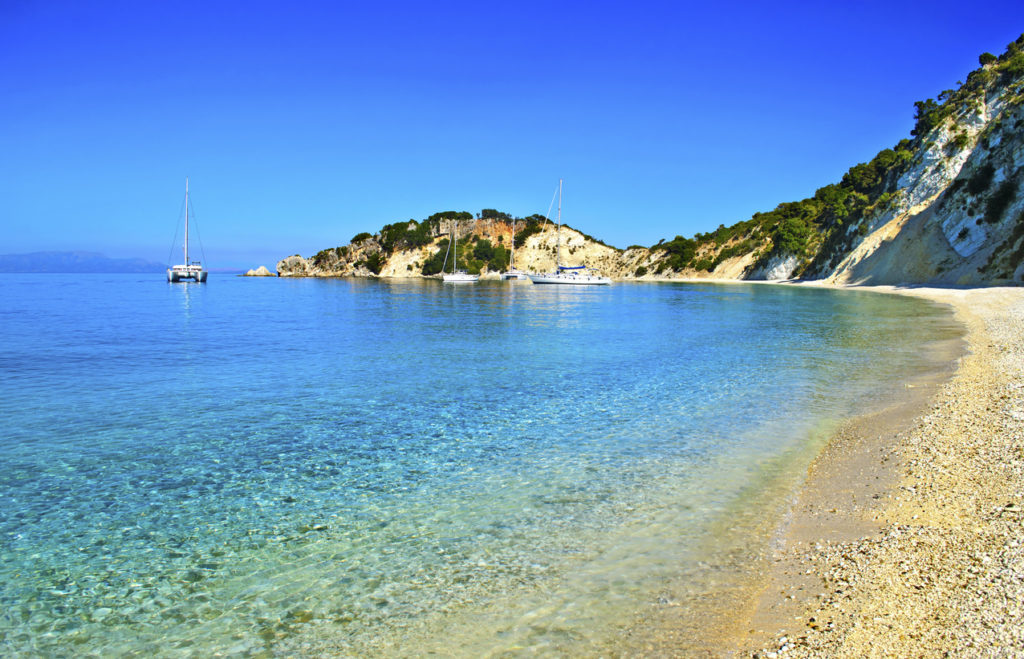 A Lover's Paradise
From the minute you disembark onto its sun-kissed shores, Ithaca seduces you with its natural beauty and serene ambience. The perfect stage for romance, this is a paradise where the line between myth and reality beautifully blurs. The island's serenity is reflected in the shimmering blue of the Ionian Sea that caresses its white sandy beaches, such as Gidaki and Filiatro, ideal spots for sun-drenched picnics and secluded strolls.
Cuddle under a blanket of stars on Dexa Beach, or delight in a candlelit dinner in a quaint seafront taverna, feasting on fresh seafood drizzled with olive oil harvested from the island's groves. Such moments make Ithaca a testament to enduring love.
A Haven for Loners
But Ithaca is not just for the star-crossed; it's equally inviting to those seeking solitude. The island's rugged mountains and verdant paths beckon the loners, offering them a chance to meditate in the heart of nature, untouched by the world's noise.
Exploring the island at your own pace, you'll find the ruins of the ancient city of Alalcomenae, hidden bays untouched by time, and mountain paths that lead to breathtaking views, their secrets whispered only to the wind. Ithaca proves that solitude isn't merely the absence of noise but the presence of peace.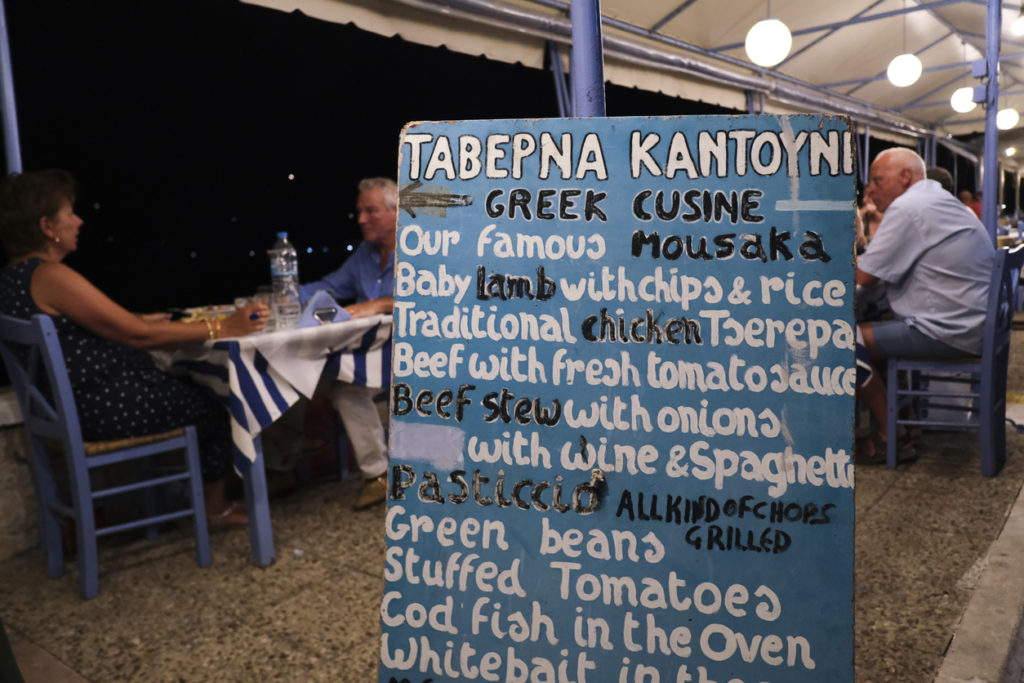 A Dance of Culture and Tradition
But no account of Ithaca would be complete without the vibrant pulse of its culture and traditions. Every summer, the island comes alive with Panigyri, traditional festivals marked by music, dance, and gastronomical delights that fuse age-old recipes with local ingredients. Participate in these joyous celebrations and understand why the spirit of Ithaca, like its wine, gets richer with time.
So, whether you are a lover tracing the shadows of a legendary romance, a loner seeking solace in solitude, or an explorer craving for a brush with the mythical, Ithaca offers a unique escape. An island where the charm of Greek hospitality, the melody of the Ionian waves, and the tales of yore create a symphony that resonates in every heart. Ithaca isn't just a destination; it's an experience, a feeling, a state of being.
Indeed, as the Greek poet Constantine Cavafy wrote, the magic of Ithaca has less to do with the island itself and more with the journey. A journey that enriches and transforms, making the travellers not just spectators but an integral part of the island's mythos. As they say in Greek, "Kalo Taxidi" or "Bon Voyage," may the voyage to Ithaca be as profound as your destination.
The Palette of Ithaca's Artistry
Art is not a stranger to Ithaca. In every narrow street, rustic pottery shop, and bustling marketplace, you can witness the island's creative spirit. In the town of Vathy, the Maritime and Folklore Museum houses a rich tapestry of the island's past. The artefacts, paintings, and ship models within its walls offer intriguing insights into Ithaca's seafaring legacy. The folklore section, adorned with traditional costumes and domestic items, reminds us of the simple yet vibrant rural life of the bygone era.
Meanwhile, the charming village of Kioni is an artist's paradise. Its bougainvillaea-draped houses, emerald waters, and sailboats at anchor make for an idyllic landscape waiting to be captured on canvas or film.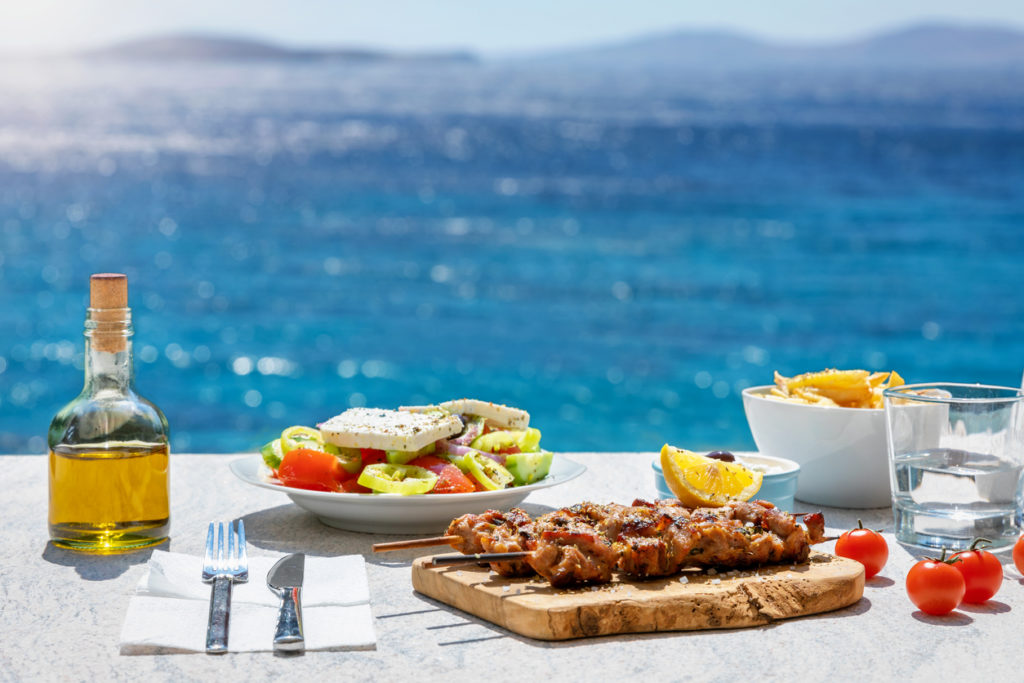 A Gastronomic Love Affair
For the culinary explorers, Ithaca promises an intimate affair with Greek cuisine. Savour the hearty 'sofrito,' a local veal dish simmered in garlic and white wine, or relish the 'bourtheto,' a spicy fish stew that tingles your taste buds. Do not forget the island's own version of 'rosto,' a sumptuous meat dish marinated in a red sauce. Each meal in Ithaca celebrates flavour, a tribute to traditional cooking, and a toast to life itself.
No gastronomic journey would be complete without tasting the local wines, robust and aromatic, cultivated in the island's vineyards. Enjoy a glass as the sun sets over the horizon, painting the sky with gold, pink, and lavender hues – a spectacle that rivals the beauty of any masterpiece.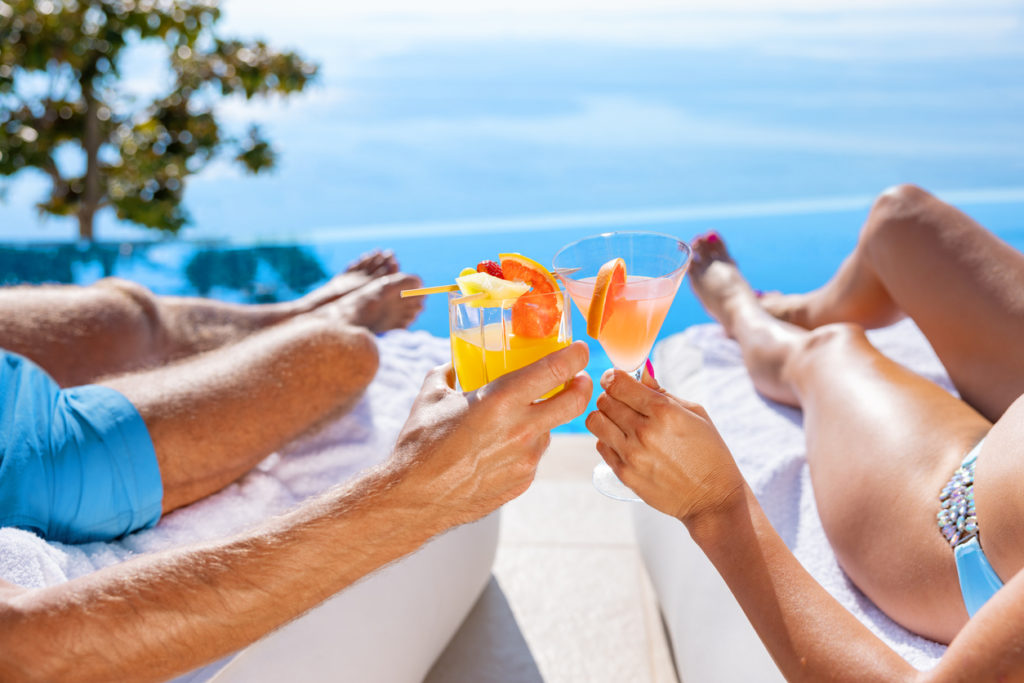 Rest and Relaxation – The Ithacan Way
After a day of exploration, lovers, loners, and adventurers can find a myriad of accommodations in Ithaca, from luxurious boutique hotels to quaint, family-run guesthouses. Each offers comfort, hospitality, and panoramic views that rival the best wallpapers.
At night, the island unveils a different persona. The sky, unfettered by city lights, showcases a stunning celestial display. Beneath this, the island gently hums with soft music from local bars and tavernas, creating an ambience that's subtly intoxicating.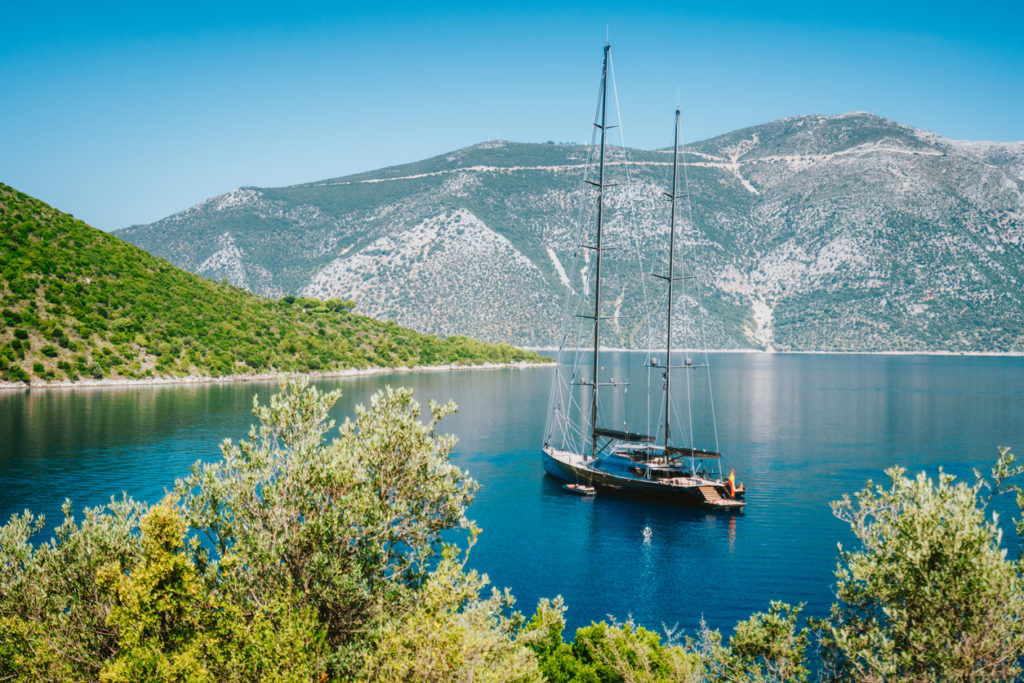 A Journey that Transcends Time
As your time in Ithaca ends, you'll realize that the island, like a beautifully penned epic, etches itself into your heart. It's not just the mythologies, the romance, or the solitude that you'll remember. Rather, it's the intoxicating blend of them all – an allure that's as timeless as the island itself.
A retreat to Ithaca is like stepping into a canvas where pastel houses, sapphire waters, emerald hills, and golden sunsets merge into a scene of spellbinding beauty. Here, every sunrise holds the promise of new stories, and every sunset lulls the day's adventures to sleep.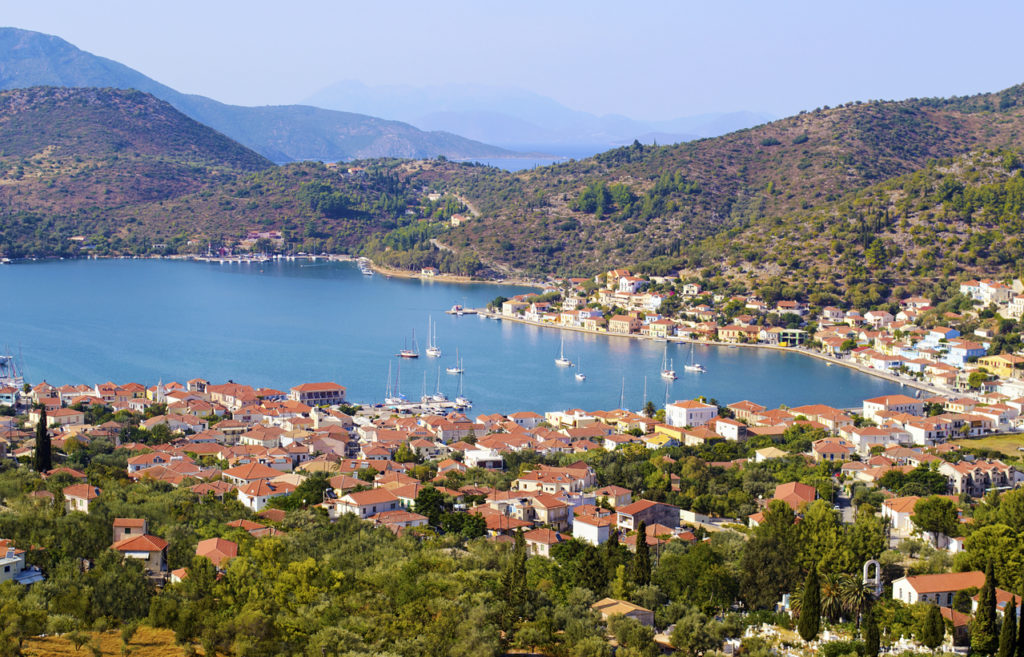 But remember, as you leave its shores, you'll carry a piece of Ithaca within you – in shared smiles, in love rekindled, in solace found, and in the tales that will echo in your memories forever. For as you journey through life, you'll often find yourself returning to Ithaca – in dreams, in conversations, in moments of quiet reflection – finding that in your heart, you never really left.
In Ithaca, you discover not just an island but also yourself, and that's the greatest journey anyone can embark upon. So, here's to Ithaca, the mythical retreat that exists at the confluence of history, nature, and the human spirit, offering an adventure that is as profound as it is captivating.