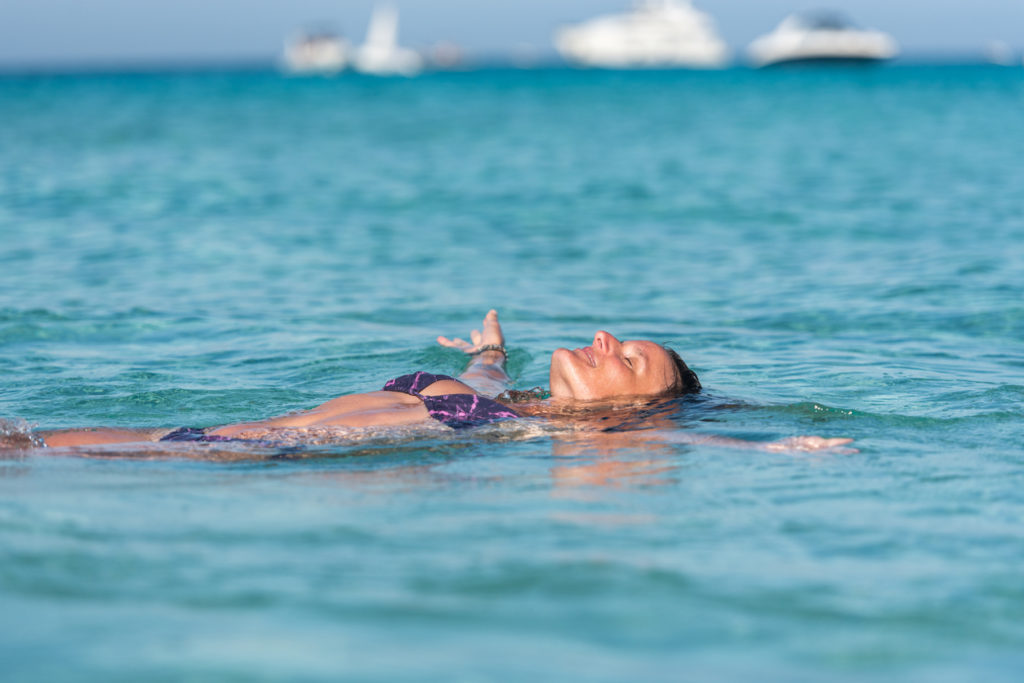 Tucked away in the sun-kissed Mediterranean, just a few nautical miles from the pulsing nightlife of Ibiza, lies the island of Formentera. A captivating blend of shimmering azure waters, radiant sandy beaches, and serene rural landscapes, Formentera is truly Ibiza's chilled-out little sister. This bewitching island, where tranquillity meets unspoiled natural beauty, awaits to tantalize your senses and steal your heart.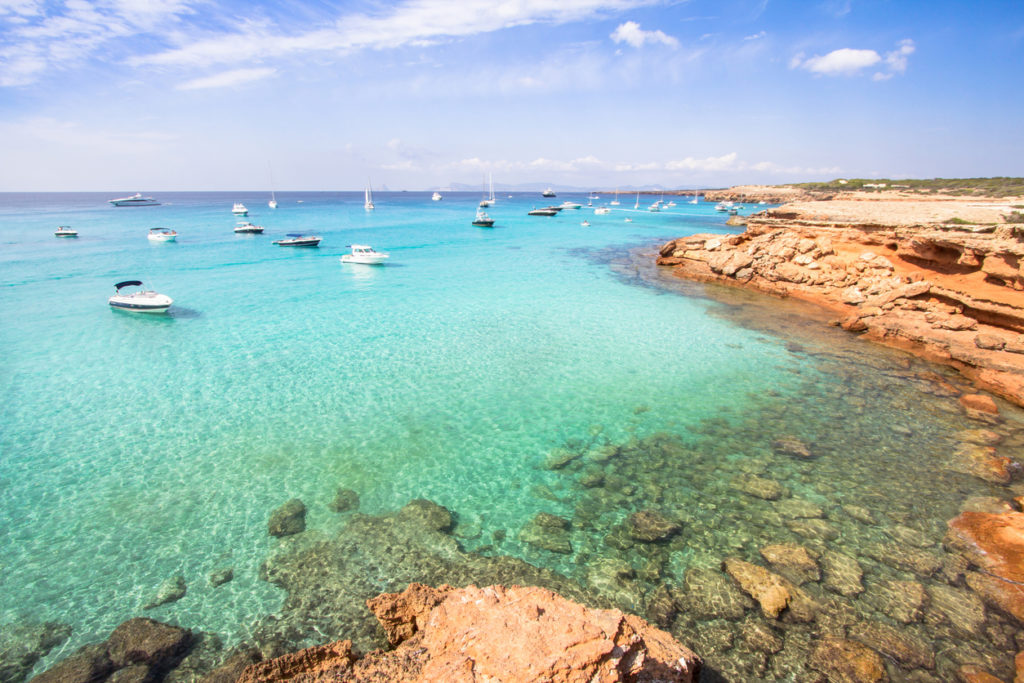 Although it's the smallest of Spain's Balearic islands, Formentera punches well above its weight when it comes to unadulterated charm. Away from the hustle and bustle, this island whispers a slow, seductive tempo to its visitors, setting the stage for a getaway akin to a lucid daydream.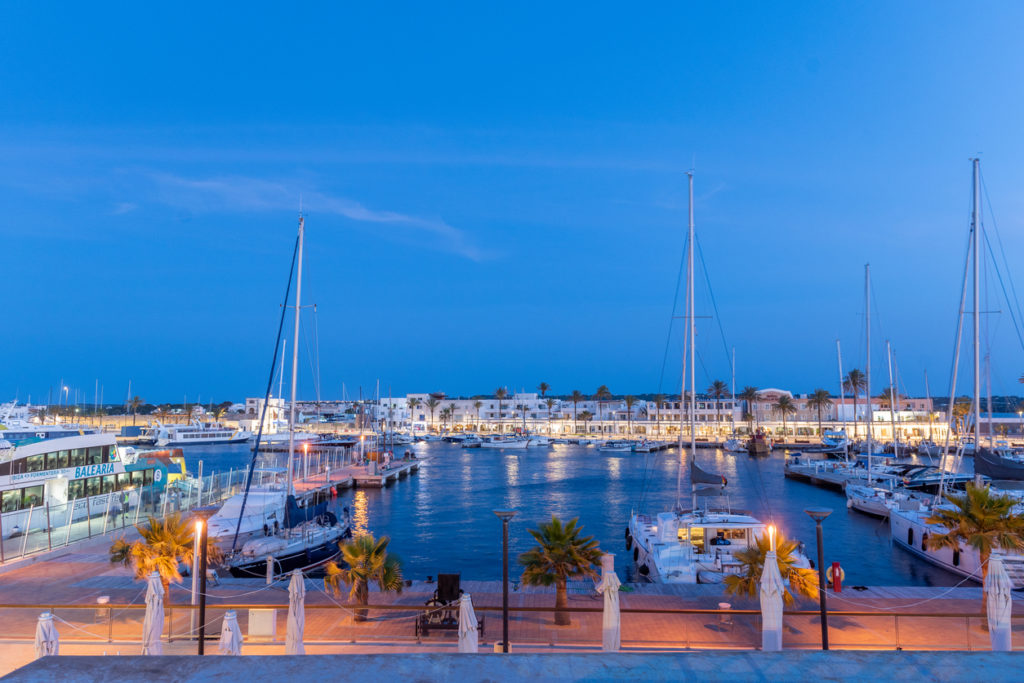 As you disembark from the ferry in the port of La Savina, the island's simplistic beauty instantly grabs your attention. Rustic windmills stand sentinel over a landscape that hasn't changed much over the centuries, with whitewashed houses dotting the expansive farmlands. This is an island that has taken a resolute stand against over-development, retaining its natural essence and traditional identity.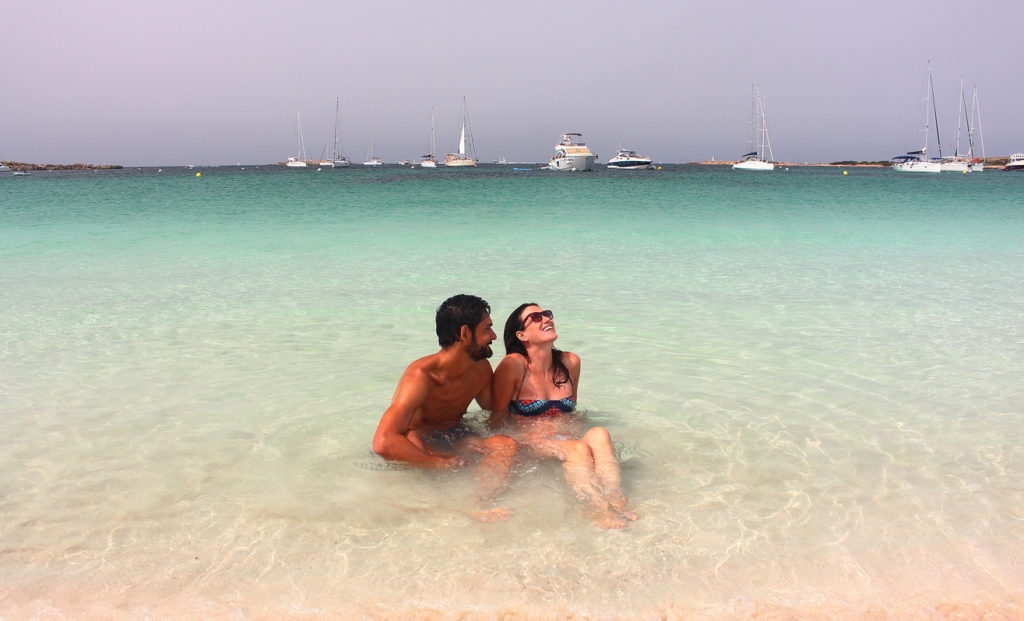 Formentera's beaches are nothing short of paradise. The most famous of them, Ses Illetes, has been voted one of the best beaches in the world, and with one look at the crystalline turquoise waters, it's not hard to see why. Stroll along the pristine white sands, which seem to shimmer like a sprinkling of stardust, and take a dip in the calming, clear sea. It's like stepping into a picture-perfect postcard.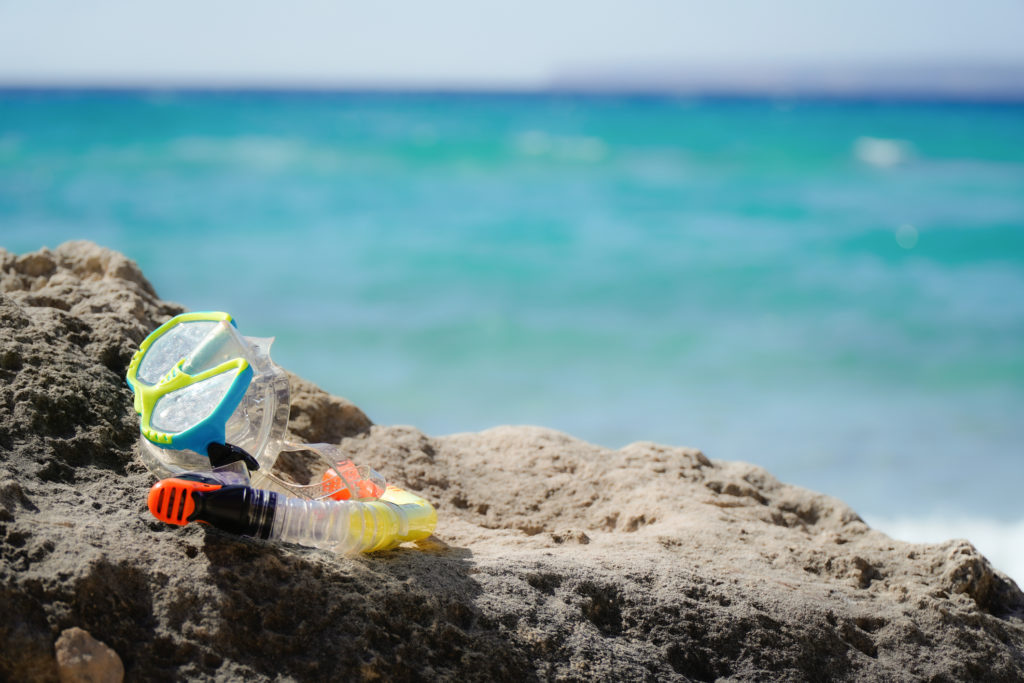 Snorkelling is a must-do activity for adventurous souls who want to explore the island's vibrant underwater world. Formentera is surrounded by Posidonia seagrass meadows, a UNESCO World Heritage Site that teem with colourful marine life and lends intense clarity to the water.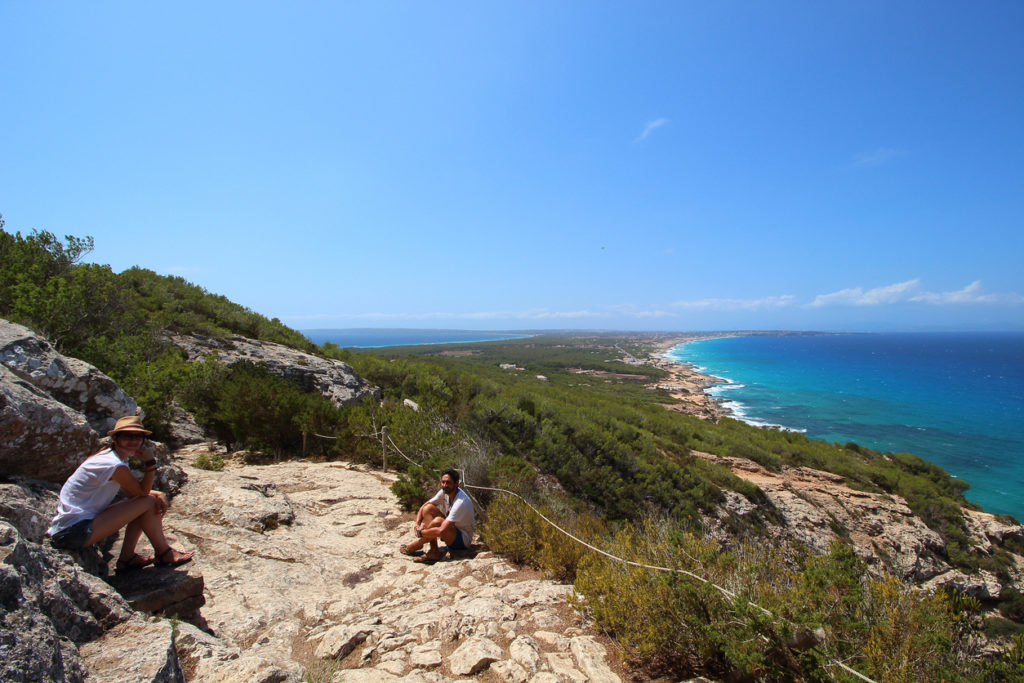 Cycling and hiking are also integral to the Formentera experience. The island is crisscrossed with green routes – ecological trails that bring you up close to the raw beauty of the landscape. Cycle your way through pine forests, hike along the rugged cliffs, or discover the secluded, tranquil coves that punctuate the coastline.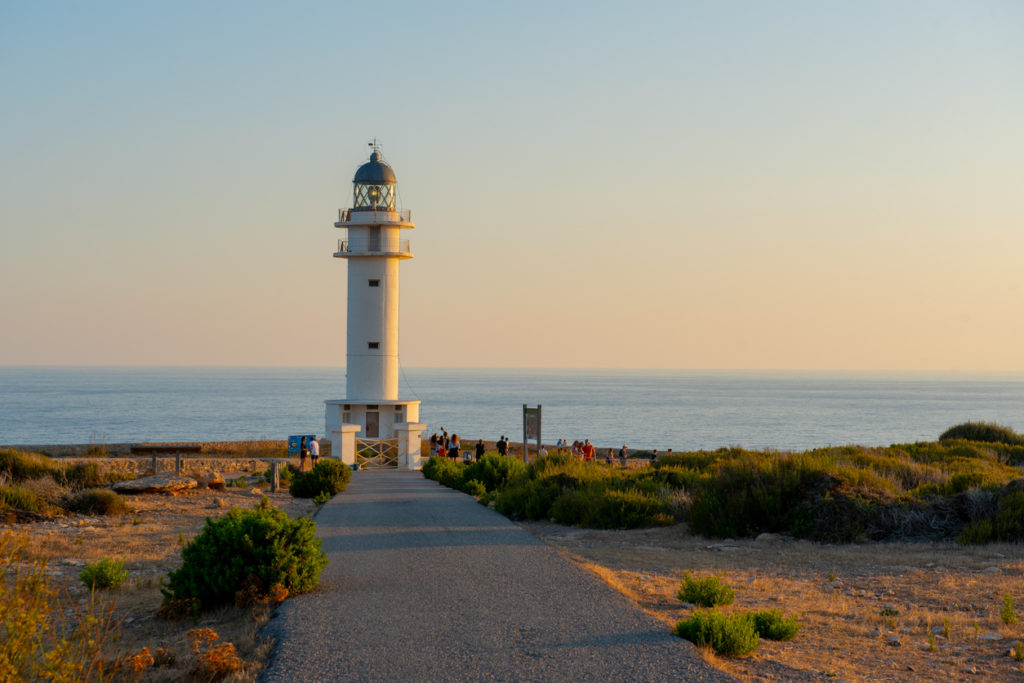 As the sun begins to set, painting the sky with orange, pink and purple hues, make your way to Cap de Barbaria. You'll find a lighthouse standing tall against the elements at the island's southernmost point. It's the perfect spot to wind down, feeling the cooling sea breeze as you watch the sun dip below the horizon in a spectacular display of nature's grandeur.
The island's cuisine is another sensory journey that awaits. Formentera's gastronomic offerings blend traditional Mediterranean fare with a dash of international influence. Whether it's fresh seafood, hearty stews, or the island's famous salt – 'Sal de Formentera', your taste buds are in for a treat.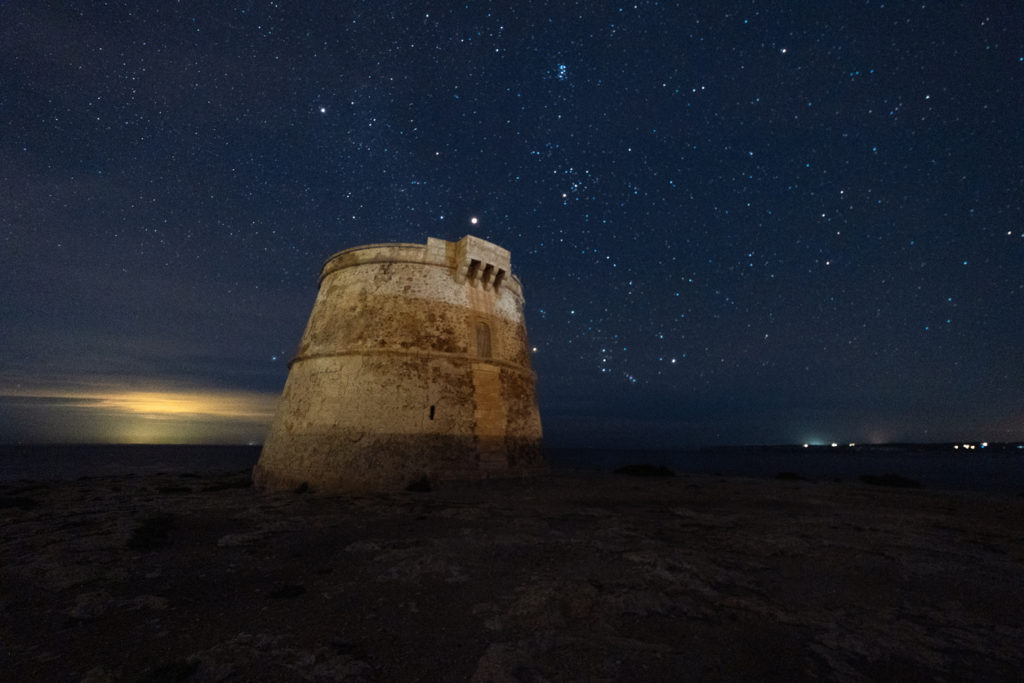 And when the night descends, Formentera doesn't retreat into the shadows. Instead, it twinkles under the milky way, with a relaxed, laid-back nightlife. Picture this – sipping on a glass of local Hierbas liquor while swaying to the rhythm of live music, all under a canopy of countless stars. This is no place for thumping club beats, but rather, the melodic strumming of guitars and soft laughter that lulls you into a state of contentment.
Formentera is more than just Ibiza's little sister. It is an island that embraces the slow life, a place where time is measured not in hours but in unforgettable moments. So, whether you're a sun worshipper, an adventurer, a foodie, or a star gazer, Formentera is waiting to welcome you into its tranquil embrace. Just be warned, once you've tasted the tranquillity of this island paradise, you may never want to leave.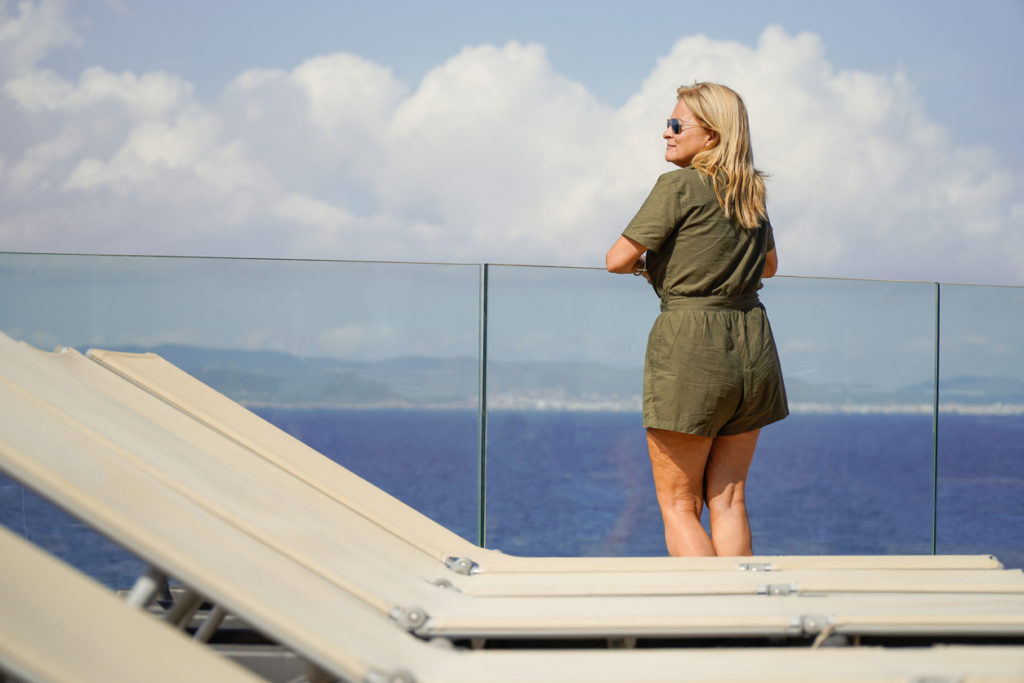 Accommodation on the island caters to the most discerning of travellers, with a fine selection of boutique hotels and charming guesthouses designed to melt seamlessly into the landscape. Many of these spaces are a testament to sustainable tourism, built with eco-friendly materials and practices. This symbiosis with nature is part of Formentera's allure, a conscious attempt to preserve the island's authenticity.
In terms of culture, Formentera's rich history adds another layer to the island's allure. The island's ancient watchtowers, such as the Torre de sa Punta Prima, tell tales of a time when pirate invasions were commonplace. Visit the megalithic stone monument of Ca Na Costa, a fascinating window into the island's Bronze Age history. For a more contemporary take, there's the church of Sant Francesc Xavier, an elegant whitewashed structure that houses an intriguing local history museum.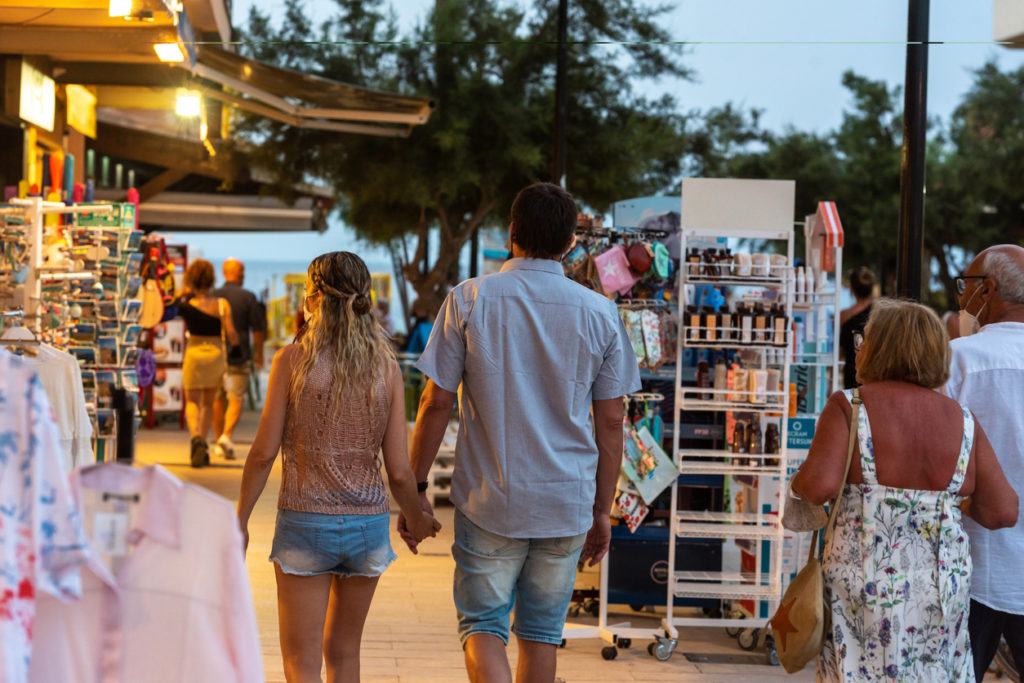 For the shopping enthusiasts, the Sant Francesc market is a must-visit. Here, local artisans display an array of handmade products, from unique jewellery pieces to delicate ceramics and traditionally woven textiles. It's the perfect place to pick up a one-of-a-kind memento of your trip or to find an unusual gift for loved ones back home.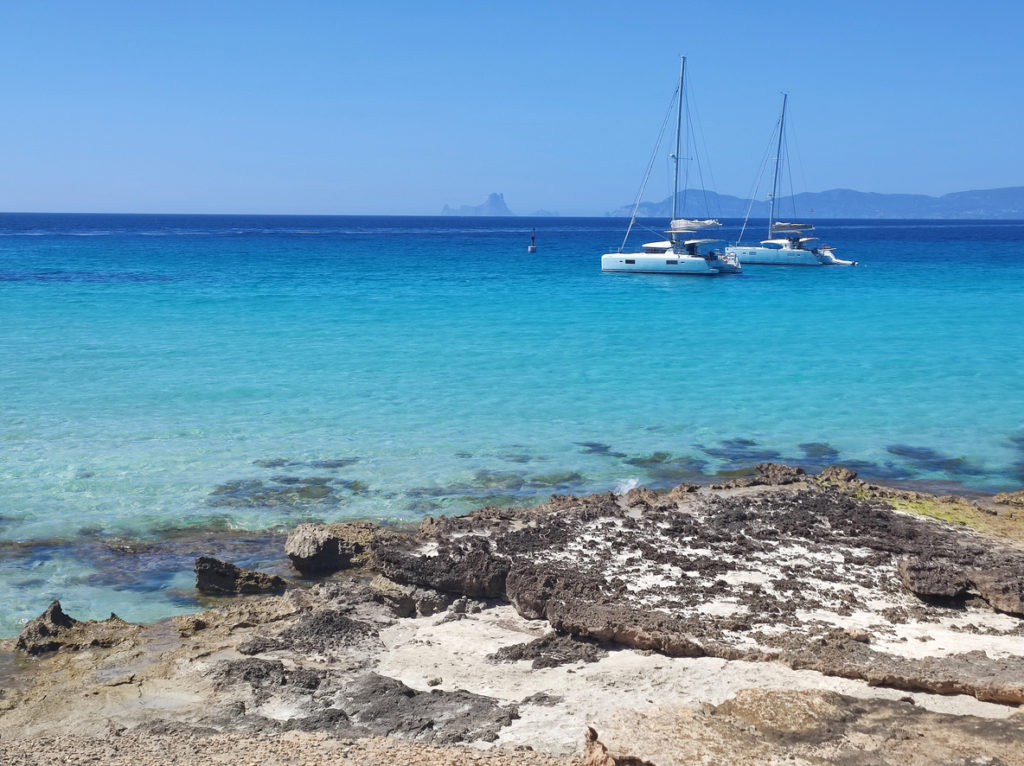 When it comes to exploring the sea, Formentera offers sailing experiences that allow you to explore the island from a different perspective. You can charter a boat and head out for a day on the water, exploring hidden coves, picnicking on deserted beaches, and simply letting the gentle Mediterranean breeze guide your journey.
As your visit draws to a close, you'll find yourself entranced by Formentera's unassuming magic. The rustle of the wind through the pines, the whisper of waves on the shore, the warm, salty tang of the sea air – these are the memories that will stay with you long after you've returned home.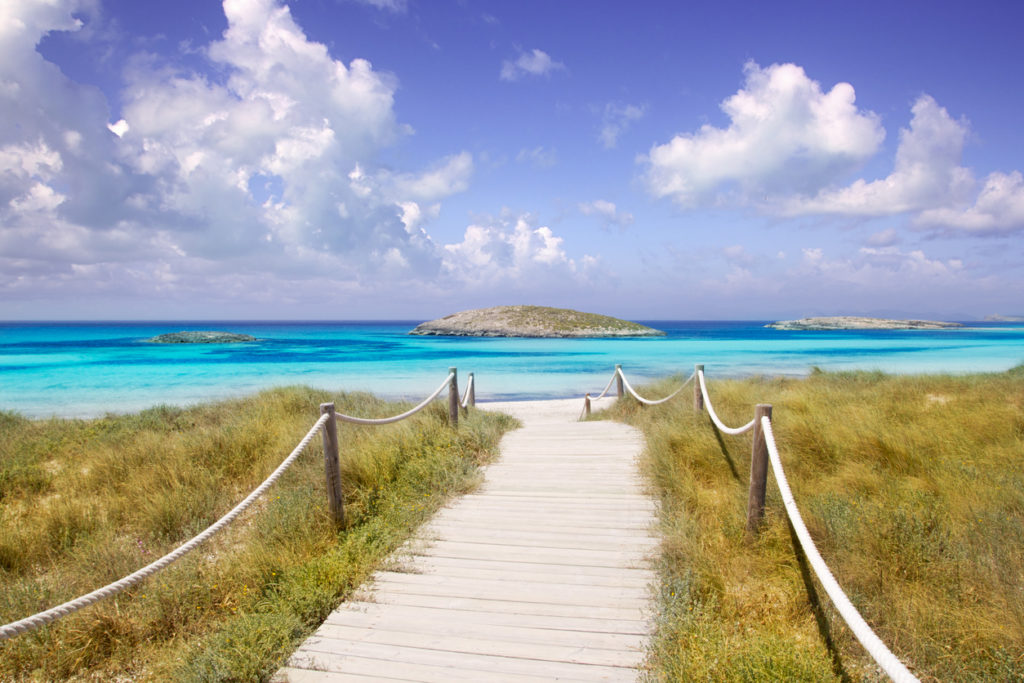 Undeniably, Formentera is the epitome of a Mediterranean paradise – a place where you can disconnect from the rush of everyday life and immerse yourself in an environment that encourages relaxation and contemplation. While it may be known as Ibiza's chilled-out little sister, Formentera certainly has its own unique personality – one that beckons to those seeking tranquility, natural beauty, and a taste of the authentic Mediterranean lifestyle.
So why wait? Come and experience the gentle rhythm of life in Formentera. Let its serene landscapes, crystalline waters, and star-studded nights remind you of the simple joys of life. Take a deep breath, feel the sun on your skin, and let this enchanting island work its magic on you. Formentera is not just a destination; it's a state of mind.