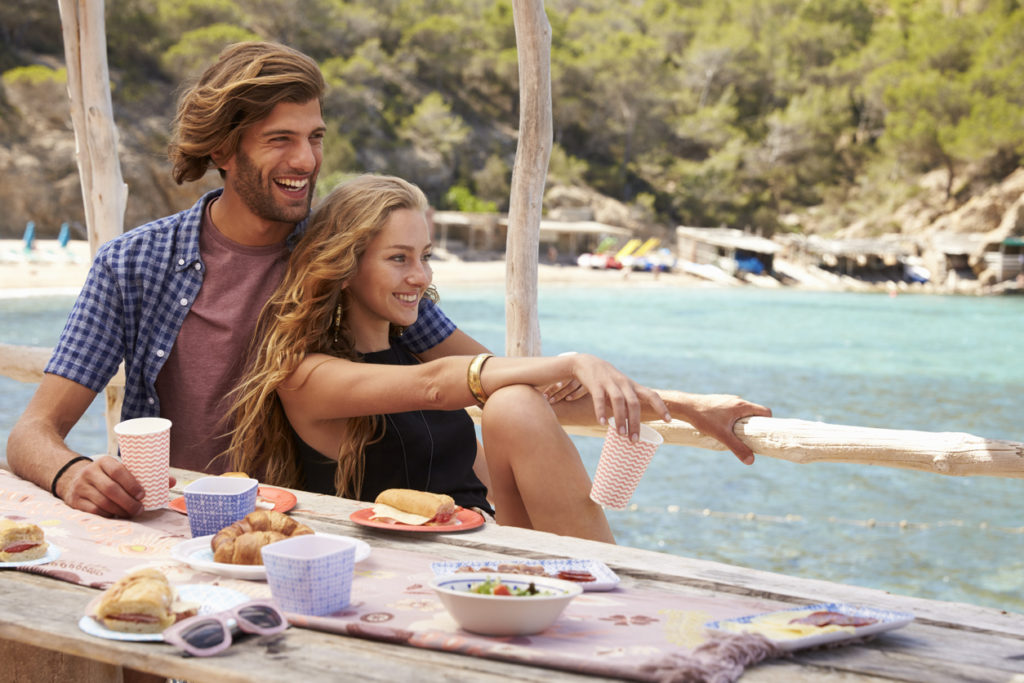 Come and escape to Ibiza. The instant association of Ibiza with wild parties and an anything-goes vibe is always expected and somewhat true! However, it's unfair to reduce this fabulous Balearic island to just its fabulous nightlife scene and youth crowds determined to finish off the island's vodka reserves.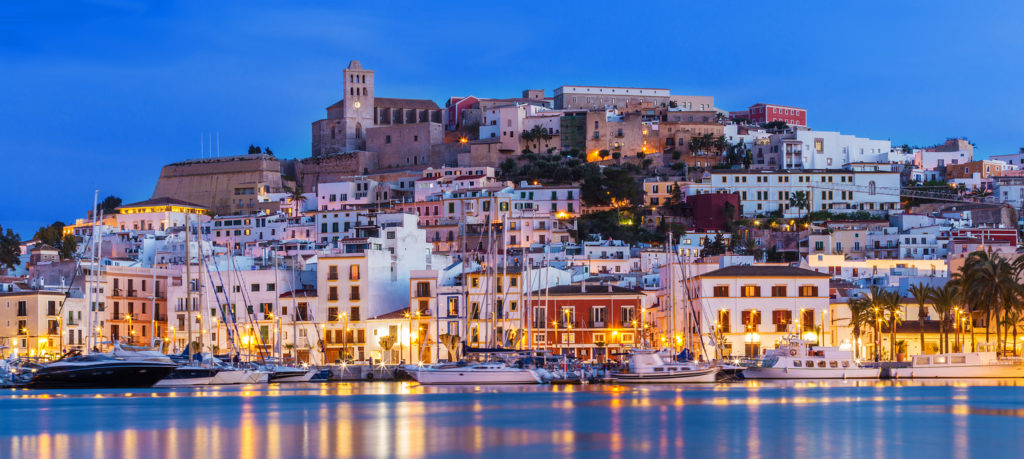 If you stay away from the wild parties, you'll discover a beautiful, serene island, home to superb scenery and several UNESCO World Heritage sites, great accommodation, and an abundance of elegant restaurants, fancy bars, and chic cafes. Whether you want to embrace the party vibes of Ibiza or the serene atmosphere of long, sunny days spent on beautiful beaches, you can be sure the island will pleasantly surprise and enchant you.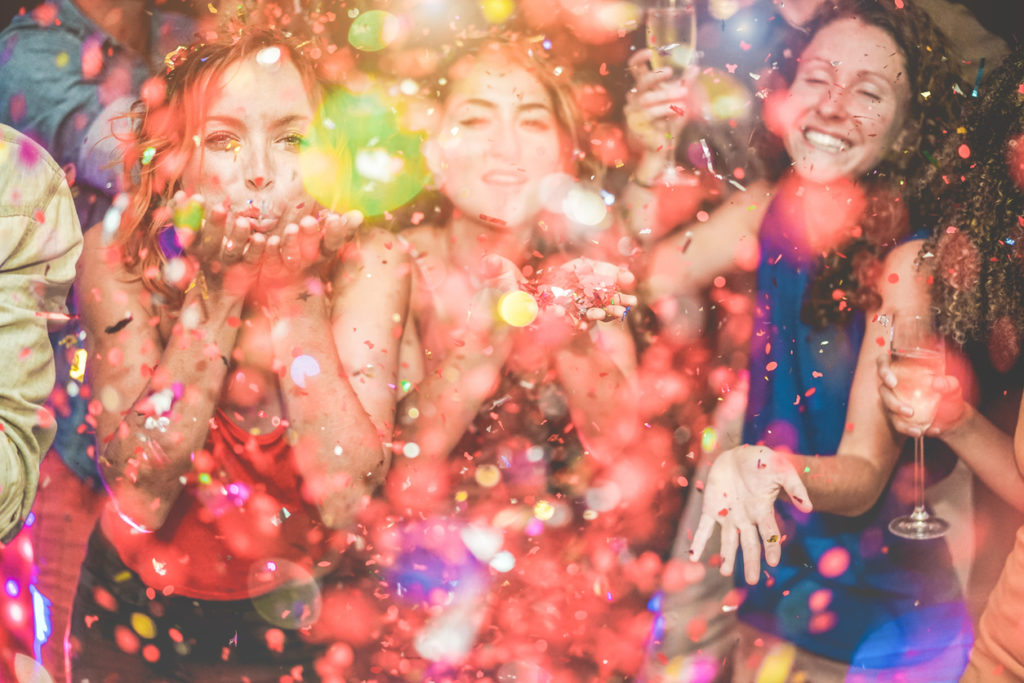 Ibiza for the party animals
Ibiza is a magnet for party people from all over the world lured here with renowned summer festivals, famous DJs, and fabulous nightclubs where champagne costs more than an apartment. Ibiza Town hosts one of the best party scenes on the island being home to the renowned clubs Pacha and Amnesia. However, the real party capital is Sant Antoni and its "Sunset Strip", where you'll find a diversity of party venues, from posh nightclubs and sophisticated cocktail bars to rowdy clubs and affordable bars.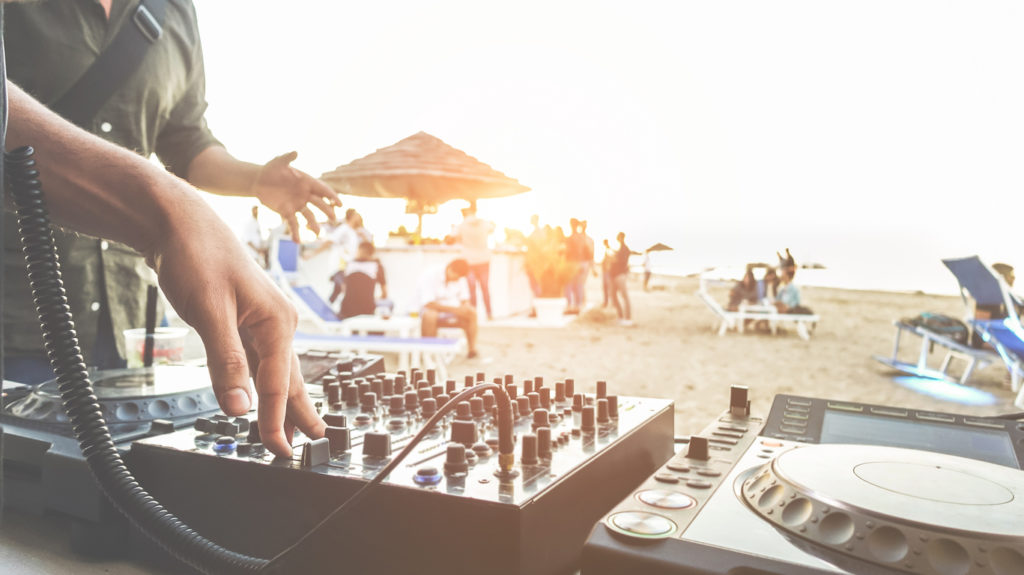 A night spent at Café Mambo is like an initiation for those who come to Ibiza to party. One of the most famous clubs and restaurants on the Strip, Café Mambo captures the quintessence of Ibiza's nightlife. It's wild, loud, crazy, expensive and unforgettable! Ushuaïa Club joins the nightclubs' elite but changes the pace and rhythm adding sophistication, superstars, pyrotechnics and visual effects, as well as fabulous poolside parties, all drowned in confetti, CO2, and alcohol. It's more than just a nightclub! It's an experience.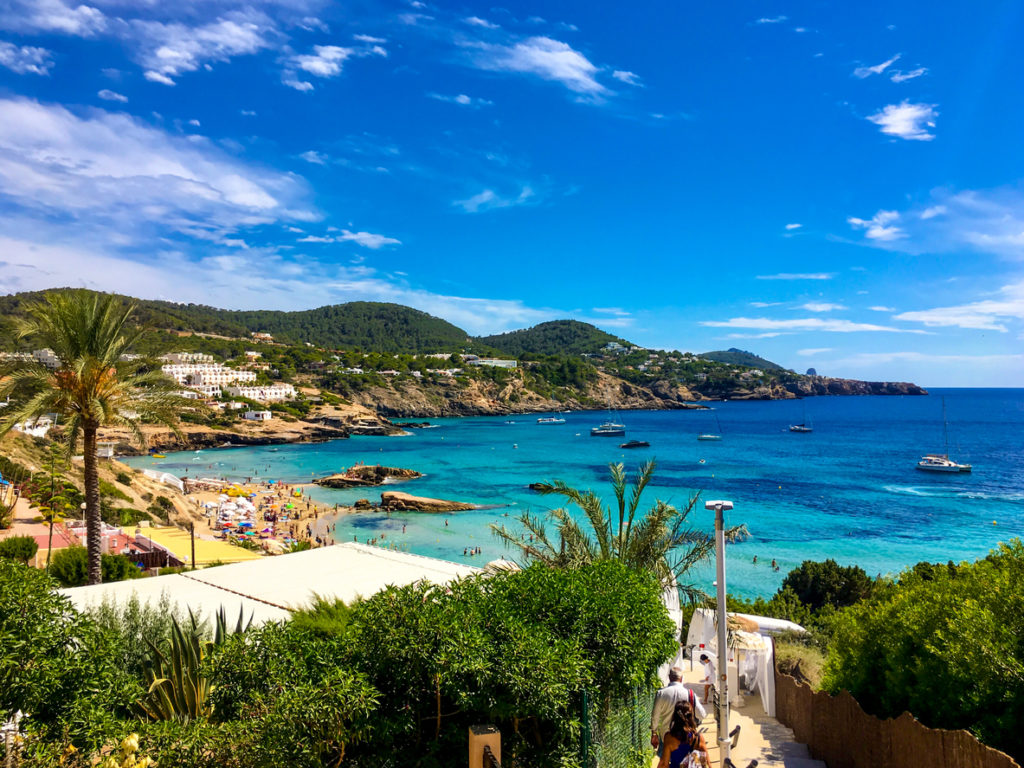 Ibiza for the beach lovers
Whether you're looking for party beaches or peaceful stretches of soft sand, whether you want to be in the center of it all or hide in a secret cove, Ibiza will not disappoint. Its abundance of beaches caressed by incredibly turquoise waters caters to the needs and preferences of everyone.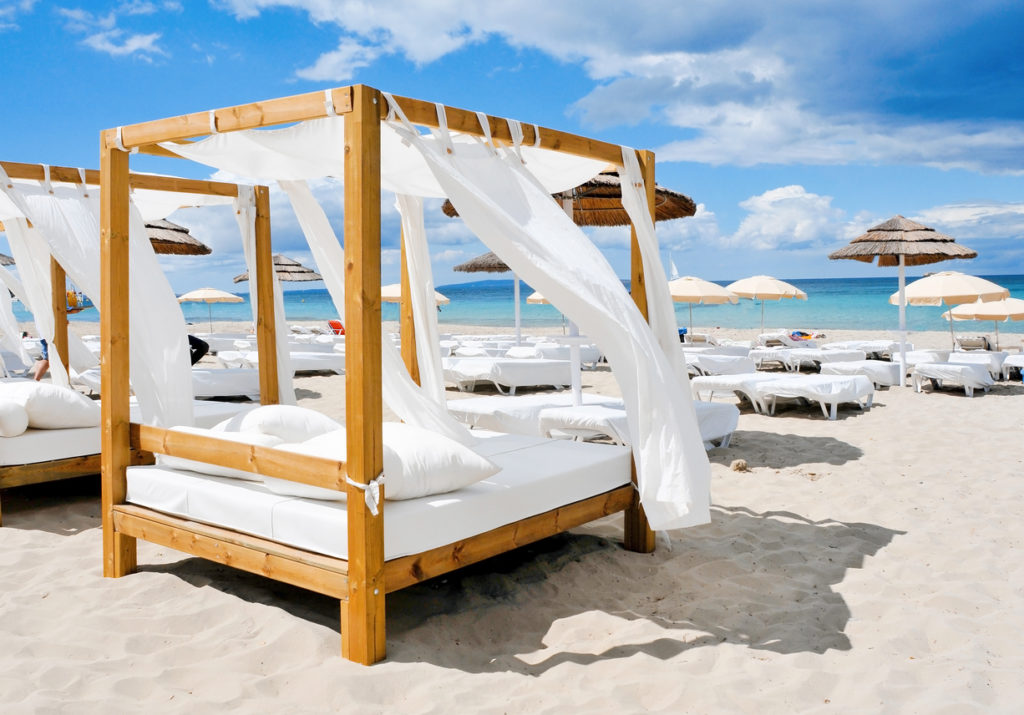 If you're not a big fan of nightclubs but you're not the one to say no to a beach party, Platja d'en Bossa is the perfect destination for you. It is the most popular party beach on the island, home to the famous Space and Bora Bora bar, where the partying lasts 24/7. You can stay as long as you feel comfortable and then head to a sun lounger to relax and recharge your batteries under the Spanish sun. Ses Salinas is another option that combines a ribbon of perfect white sand and clean water with party vibes and DJ tunes.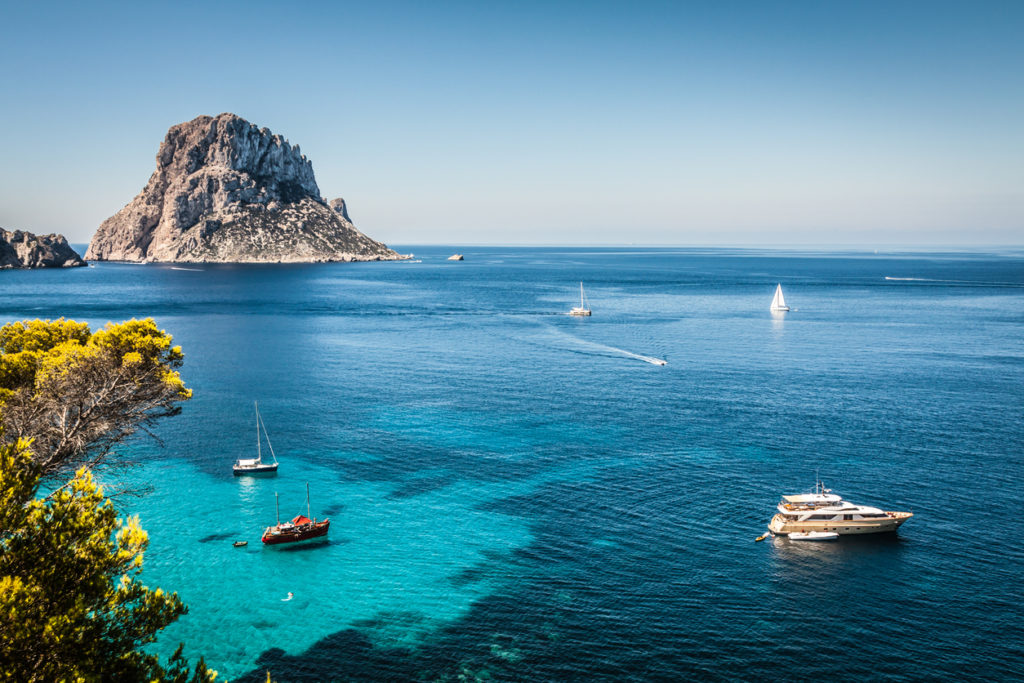 However, if all you want is a sun lounger, an umbrella, and some peace and quiet in an exotic ambience while you escape to Ibiza, choose Cala Comte. The beach is perfect for sunbathers and water sports fans alike. Cala d'Hort is all about relaxation and so quiet that you'll easily be able to hear your own thoughts. It's a peaceful cove with a sandy beach, a few really good restaurants, and superb views of Es Vedra islet, a 400 m limestone formation that rises out from the waters of the Mediterranean. A perfect family beach destination, Talamanca awaits nearby Ibiza town but is perfectly isolated from all the hustle and bustle of the town.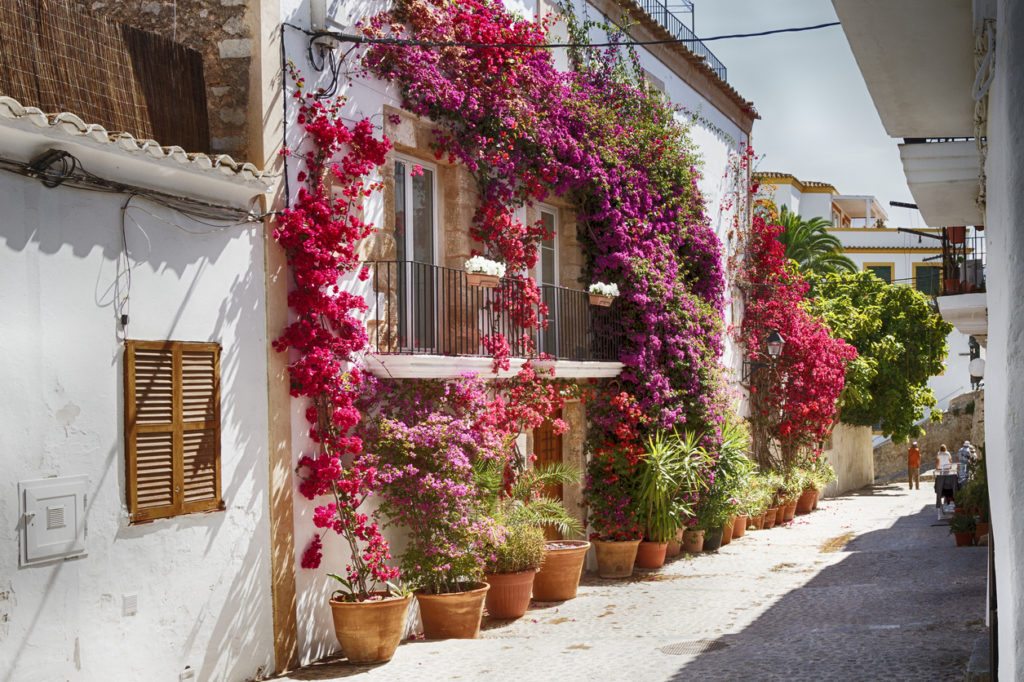 Ibiza for the history aficionados
Ibiza's history goes back to 800 BC, so it's only natural to find interesting museums and picturesque old towns that have stories to tell about the civilizations and cultures that have shaped Ibiza into the jewel it is today. A walk along the picturesque alleys and streets of Dalt Vila, Ibiza's Old Town and a UNESCO World Heritage Site, unveils 16th-century walls and medieval architecture, as well as several museums and the gorgeous Santa Maria Cathedral, an authentic gothic and baroque structure.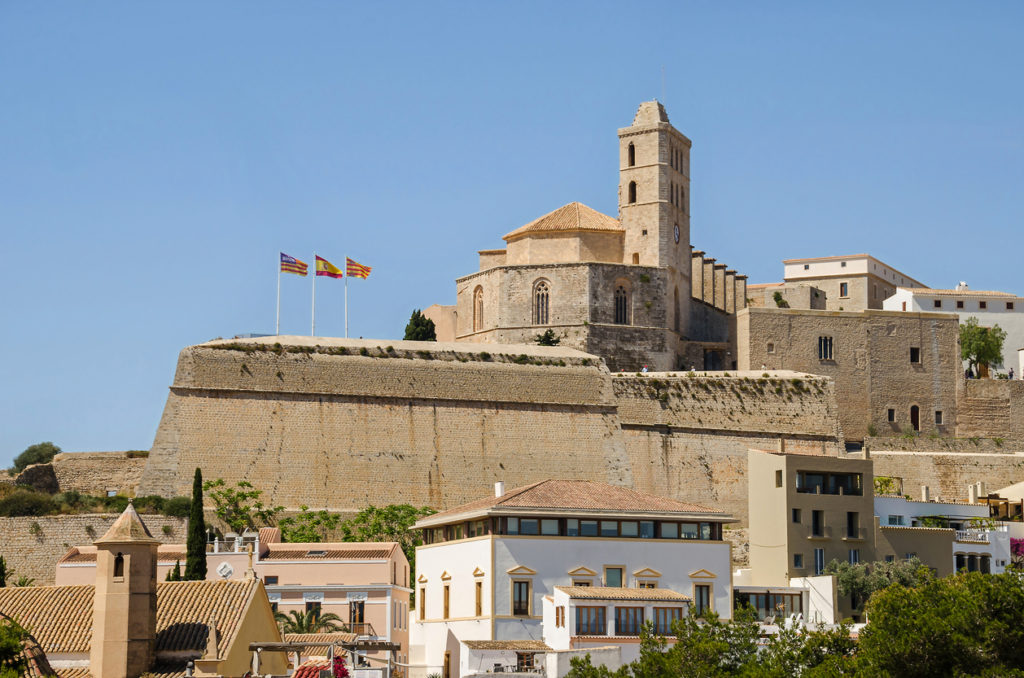 Start your journey of exploration with a visit to the Archaeological Museum that introduces visitors to the ancient Ibiza and offers access to interesting exhibits. Continue with a visit of Puig des Molins, also a UNESCO World Heritage Site, and a very important archaeological site.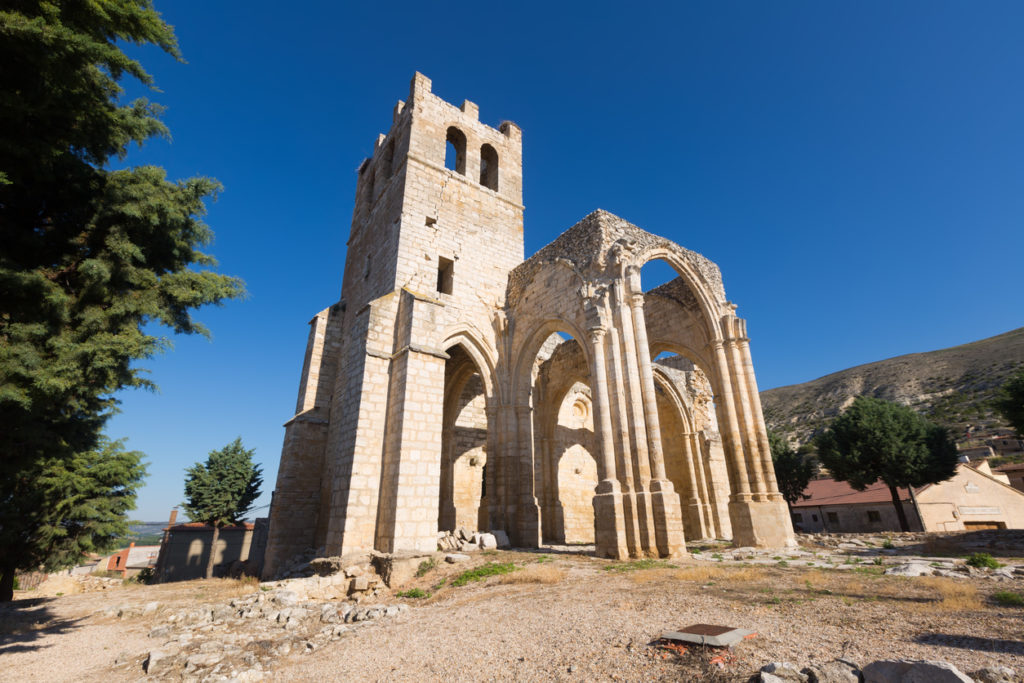 A Phoenician-Punic burial ground, the site is home to numerous tombs and a maze of underground caverns that date back to the 7th century BC. Passionate about caves or simply curious to visit the former headquarters of alcohol and tobacco smuggling? Visit Can Marça Caves, a labyrinth of caverns introduced to the public as a scene of an impressive sound and light show.

Plan your trip to Escape to Ibiza.