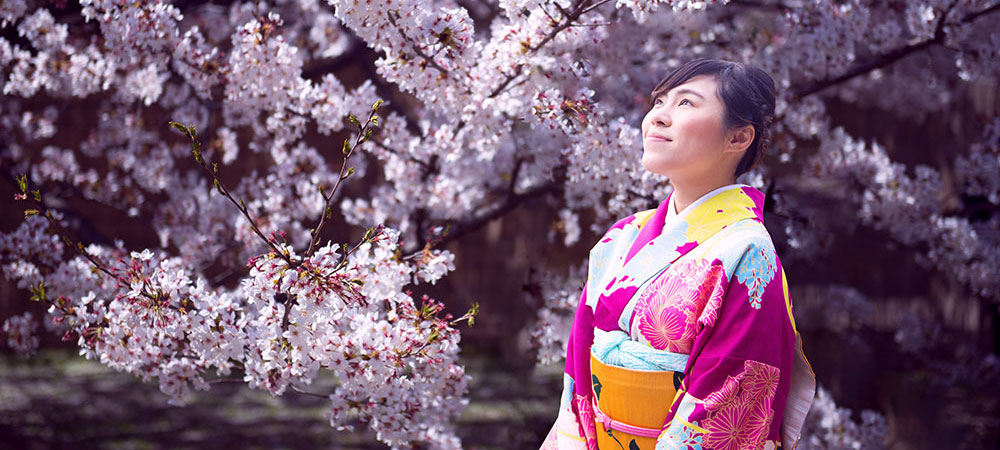 Japan is a fascinating land. An impressive country like no other in the world, Japan has a multifaceted culture.
It surprises and intrigues at every step and lures visitors with once-in-a-lifetime experiences. From geishas and samurais to manga and anime, Japan's culture is more eclectic than one might think.
if early Japanese culture was mostly influenced by China, in the Edo era, Japan isolated itself from the outside world and enforced a very strict isolationist policy.
While this might seem a bit radical now, this approach created the distinct and impossible to replicate Japanese culture.
Starting with 1868 though, Japan has opened its gates once more to the world and embraced generously a variety of cultural practices. The Western culture made its way within the borders of Japan and was mixed with everything that the Edo era had to offer. Art, lifestyle, and food are now a mixture of old and new, traditionaland contemporary, elegance and extravagance.
Japanese cultureis a beautiful patchwork of contrasts. One the one hand, you'll find a society deeply rooted in its traditions that date back thousands of years, while, on the other hand, you will be dazzled by a continuous flux of changes and fashions, and step into a technological era that pushes boundaries and doesn't believe in impossible.
So, what experiences should you embrace to discover at least a few of the many pages of Japanese culture?
Have a ceremonial cup of tea!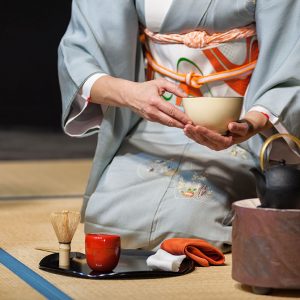 As you probably already know, Japan loves tea! They love tea so much that they have a dedicated an entire ceremony to it. A tea ceremony, known as "sado" in Japanese is "the way of the tea". The ritual of having tea is choreographed step by step and focuses on every movement. Influenced by Zen Buddhism, a tea ceremony will be based on four principals – purity, respect, harmony, and tranquility.
A tea ceremonyis one of the best ways you can experience Japanese culture. You will find that tea ceremonies are a popular pastime in Japan. Held in tea houses, culturalcenters, and even private homes, tea ceremonies create the perfect setting tounveil some of Japan's secrets. Most tourists attend tea ceremonies in Kyoto,where the first tea ceremony was held, or in Kanazawa, where English speakinghosts are available to guide them through the ritual.
Attend a kabuki performance
Kabuki is atraditional Japanese form of theatre, rich in details and showmanship. Added on the UNESCO Intangible Cultural Heritage list, kabuki will take you into a colorful and profound world through bold make-up, incredible wigs, special effects, and costumes that can conquer any catwalk in the world. The acting isintentionally exaggerated to illustrate the meaning of the play.
Kabuki plays are usually divided into segments and each segment is divided into acts. Spectators can buy tickets per segment or, in some theatres, per act. Experience a memorable Kabuki performance at Kabuki-za Theatre in Tokyo, where you can buy a single-act ticket and have access to English headsets, or at the Kokuritsu Gekijo(National Theatre of Japan), also in Tokyo. You can also see a Kabuki play in Osaka, at Shochiku-za, or in Kyoto, at Minami-za.
Sleep in a shrine…or in a capsule hotel
Or in both to discover the contrasts of Japan! Religion plays an important part in the Japanese culture but unlike most religions we know, it isn't preached and it's definitely not a doctrine. It's just this amazing mixture of ideas inspired by Shintoism and Buddhism, a moral code and a way of living. It has nothing to do with the state and it's private.
The closest you can get to a religious experience in Japan is to sleep in a shrine or temple. Your room will be modest, even minimalist, but surprisingly comfortable, and you will get the chance to attend the early morning prayers and sometimes eat shojin ryori, vegetarian dishes eaten by monks. A popular destination for a spiritual sleepover is Koyasan, but you will also find temple accommodation around Kyoto and Nara.
If you want to experience a different type of lodging, stay in one of the capsule hotels in Japan. Although it might seem like a modern concept, capsule hotels date from the 1970s, when they used to accommodate salary-men. Today, they are theperfect one night retreat for travelers and business people. Affordable andcool, equipped with pretty much everything you need for a good night sleep, acapsule is 1.2-meters wide, 2-meters long and 1-meter high. Not exactlyrecommended for claustrophobics but ideal for those who want to experience a unique way of spending the night.
For generous budgets: Want to experience the highest level of Japanese hospitability? Book a room at a ryokan,a beautiful traditional inn, where a stay includes a comfortable futon, amulti-course dinner and definitely more space than a capsule. However, thefuton will cost you more!
Bath in an onsen
And feel reborn! No matter what cultural experiences you'll have in Japan, nothing is as relaxing as bathing in an onsen. You will just love starting or ending your day in the communal baths of Japan. Bathing in the natural hot spring water of a nonsen will reveal the true meaning of relaxation. They say these waters have healing properties but even if this isn't true, nobody really cares! Every body just loves the caress of the hot springs.
Make things even more interesting and see the snow monkeys bathing in an onsen at Yudanaka Onsen. Found in the colder regions of Japan and truly loving to bathe in the hot springs, the snow monkeys will put a real show for you while enjoying their SPA session. Just visit the Jigokudani Snow Monkey Park and you'll see for yourself!
Regardless why you're visiting Japan, one thing is sure: if you're looking for something different, you'll definitely find it here!