My Cuban adventure was different than many of my other adventures. And not because of the country itself, but because of my experience. I traveled to Cuba alone! Before the era of group vacations, I was a lonely soul wandering the world. Looking back now, I have to admit that my "alone" journeys are some of my best memories.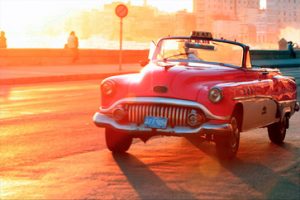 Of course, at the news that I wanted to visit Cuba by myself, my entire family started at first to yell and frown, and afterwards, when acceptance arrived, to pray and give me advices and charms to protect me along the way.
It started with its beaches…
I was attracted by Cuba because of its amazing beaches and the city of Havana. The fact that it has a low crime rate also helped. I wanted to visit a place where time stood still, especially in what concerned all things American. I love America, but sometimes it's good to get away and see the world from a different perspective, with different eyes, while smoking a cigar (not exactly my thing!) and taking in the amazing exotic ambiance.
Since I didn't want to take any unnecessary risks, I decided to book an all-inclusive package. Yes, it doesn't exactly scream adventure, but I considered it to be a wise choice. And, from one point of view, it actually was. The resort was wonderful, the food great and the staff helpful. However, from the point of view of a traveler who doesn't exactly enjoys public wild parties and getting drunk, it kind of sucked, especially around the pool area, where I encountered a never-ending frenzy of drunk or hangover people, missing the point of being in a vacation in this beautiful country.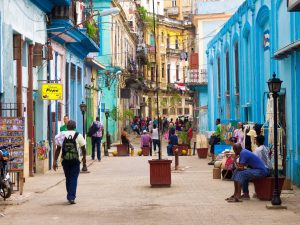 But, let's step outside the borders of my resort. Varadero is the largest resort in the Caribbean and offers all the comfort you might need for a pleasant, beach vacation. It has over 50 hotels, many shops and all the water activities one might want to experience. The beach is over 20 km long, a strip of blond sand that can easily compete with the most beautiful beaches in the world. But, Varadero doesn't say anything about the traditional, Cuban lifestyle. Not even a word, not even a whisper!
But ended with its culture
So, I also visited Havana, Cuba's capital, a fascinating place, filled with interesting things to see. I am not a big fan of guided tours, so I chose to discover the city on my own, despite the advices of many tour organizers who had "my" best interests in mind and told me that it was dangerous out there, on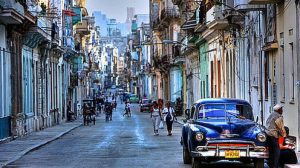 my own. Not listening to them and wondering the streets on my own was the best idea I had, since this allowed me to interact with locals who were actually nice and friendly, and willing to share interesting stories about their lifestyle. I talked to various Cuban people and enjoyed my coffee or evening cocktail in their company. I also found out that many Cuban people don't own a computer or have internet access and this can easily be seen in their lifestyle. They still sit on the front steps of their home and socialize face-to-face, vendors are continuously chatting with one another and have many things to tell their customers, and children run in the street and…incredibly, play fun games outside…with each other.
Walking the city's atmospheric streets, filled with people who, surprisingly, were not in a hurry to get anywhere, a city wrapped in a unique aroma, a mix of tobacco leaf, papaya and old carpets, I discovered the real and authentic Cuba. Not the one we should be afraid of, which is just non-sense, but the one we should be eager to visit and discover.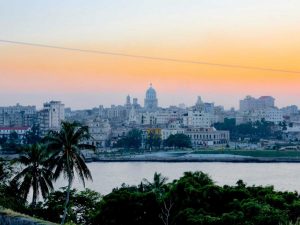 Cuba has a robust culture, a fascinating history and a musical ambiance that you can't find anywhere else. Beyond its world famous white sand beaches, ready for tourists on its north coast, awaits a realm under the spell of lush forests and infinite swamps, where crocodiles reign, and a traditional countryside, untouched by the hands of a greedy civilization, as well as folklore and old, but still beautiful mountains.
For architecture, I visited Trinidad and Cienfuegos, where I got lost on small, cobblestone streets and embraced the vibrant atmosphere of imposing squares. As a matter of fact, Trinidad gave me the impression that is the Sleeping Beauty of our times, a city that fell into a deep sleep back in 1850 and is still waiting for a Charming Prince to wake it up. However, the Prince should wait a little bit more. I just love the city's 19th century vibe, where colonial homes and frozen in time streets still whisper stories about their past.
But, don't just stand there reading about my experience in Cuba, trying to figure out if you should believe me or not! Book your plane tickets to Cuba and plan your own adventure! Cuba doesn't disappoint!