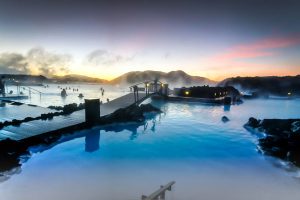 Everything in Iceland is extraordinary. Even the most ordinary things become outstanding in Iceland. A simple walk usually transforms into a hiking expedition across glaciers, camping under the stars means witnessing the majestic aurora borealis, while swimming in a pool turns into a relaxation session in a geothermal lagoon. Yes, everything is extraordinary in Iceland! And when you think about it – this little country, underpopulated and perched on top of the world, is still defining itself as an individual entity in the world.
It's no wonder that Iceland is present on many tourists' bucket lists and that it's one of the must-see destinations for travelers eager to step on its unbeaten paths. Because there are so many of them in Iceland. And, while the country's name betrays a certain frozen ambiance, you will be happy to know that Iceland is greener than it is icy and, during summer, the daylight lasts for 22 hours. When winter comes, the darkness takes over but only to make room for the spectacular light show performed by the aurora borealis.
Out of this world natural wonders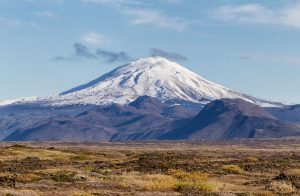 If you love nature and all its elements, you will love Iceland. The most dramatic natural wonders await in Iceland ready to dazzle and amaze. From the largest glacier in Europe – the Vatnajökull, to the alive and kicking Hekla Volcano, Iceland has all the natural shapes and spectacles you can ever imagine. The arched waterfalls are almost always accompanied by rainbows, the peaks are always hiding under a blanket of snow, while the rugged fjords invite to discovering a mysterious underwater world. And there is more!
Talkative geysers, frozen volcanoes, imposing glaciers, lush valleys, everything in Iceland tells stories about the greatness of nature and the humility of the humanity. Add to this the crisp air and a cup of hot coffee and you have the perfect destination for an amazing and memorable vacation.
Once you get to witness the splendor of Iceland, you will suddenly feel the urge to write poetry – even if you have never done it before. That's the power of Iceland. It transforms, hypnotizes, and dazzles. There's no wonder that Iceland is famous for its authors and musicians. Iceland is a land for dreamers!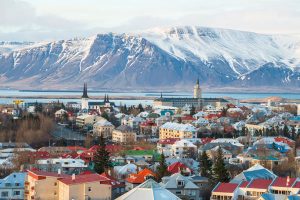 From north to south – the land of fire and ice
The north of Iceland is indeed the land of fire and ice. You will find here the most spectacular lava fields on our planet that contrast powerfully with the incredible views of the Arctic. Visit Iceland during the summer and your views will be illuminated by the midnight sun and colored by the beautiful vegetation that adorns the region's mountains.
The north is also home to the cultural life of Iceland. This is where the Nobel Prize winners are announced and where you can find music and art everywhere. Reykjavík is a capital that teaches us about egalitarianism, freedom, eco-friendliness, and thinking out of the box. It's also a great place to discover the amazing local cuisine. Organic lamb steaks, fresh salmon and lobster, as well as plenty of seafood are traditional dishes in Iceland. If you're feeling adventurous, you should definitely try the seabird's eggs and the grilled puffin. Are you not the one to back down in front of a culinary challenge? What do you think about a boiled sheep's head?!
A journey along the South Coast will take you face to face with the mighty volcanoes. Kirkjubæjarklaustur will probably insist on telling you stories about the famous Laki eruption that took place in 1783, while Stöng will unveil the farmstead buried by the eruption of Mt. Hekla in 1104.
If you want a face-to-face encounter with Vatnajökull, then head to the Skaftafell National Park. This nature reserve is situated in the south-east and it is also home to the West Fjords, where tiny fishing villages have found a way to harmoniously cohabitate with dramatic cliffs.
Don't miss a visit to Akureyri, the fourth-largest municipality in Iceland, situated only 60 km away from the Arctic Circle. The views from here are breathtaking, especially since you will be staying at the head of Eyjafjordur, the longest fjord in Iceland. Just a short drive away from Akureyri, you will discover Lake Mývatn, a great destination for bird-watchers and hikers who want to discover quirky lava formations.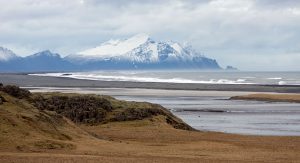 There is plenty of warmth in Iceland
The Icelanders are warm and friendly people. They bring all this natural spectacle to life with their dedication to shaping their country into an inviting, interesting and fun touristic destination. You can see this from the fact that Iceland is hosting five times its population yearly. A medium-sized city in Iceland is home to airports, universities, and hospitals. It also has hotels and restaurants, and it's always on the watch for active volcanoes. Yes, they can do all this and they will still have the time to make art, music and beautiful handicrafts.