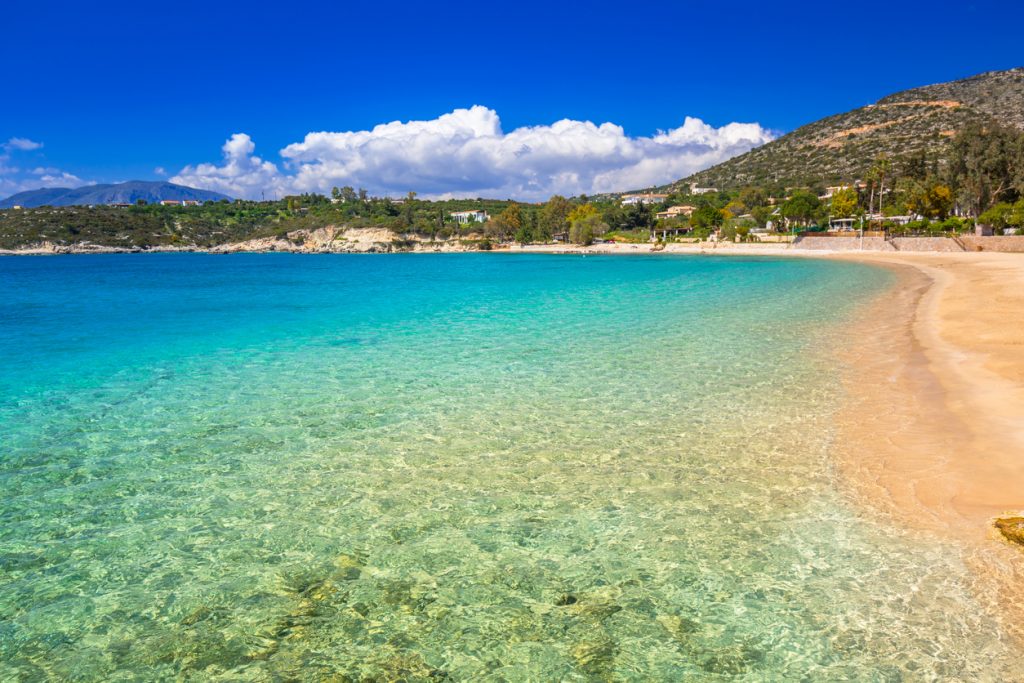 What does a family beach holiday need to be successful and fun for everyone? First of all, shallow and warm waters so that the entire family can swim and splash around as much as possible. Second of all, the softest sand possible, preferably golden and perfect for building towering castles and shaping a variety of creatures out of it. And thirdly, many and various amenities. From beach showers and toilets to family-oriented hotels and restaurants, everything needs to be handy, safe, and friendly. So, let's see what the top 5 family beach holidays in Europe are:
Crete
With average temperatures of 24ºC in the summer and the most water parks and theme parks in Europe, Crete seems to have been designed especially for families with kids. Affordable and yet elegant, the resorts of Crete welcome families with a plethora of family-friendly hotels and all the necessary amenities. Many of the most popular beaches, like Balos, a Caribbean-like sandy beach, and the exotic Elafonissi, are dressed in pale pink sand and azure waters perfect for relaxation and fun time in the sun.
Situated 20 km away from Heraklion, the island's capital, Agia Pelagia Beach attracts families like a magnet due to its calm, clean waters and soft golden sand. The beach is equipped with toilets and changing facilities and offers easy access to bars, restaurants, and shops. There are sunbeds and parasols waiting to create the perfect setting for long, lazy days on the beach, as well as the opportunity to practice water sports and scuba diving.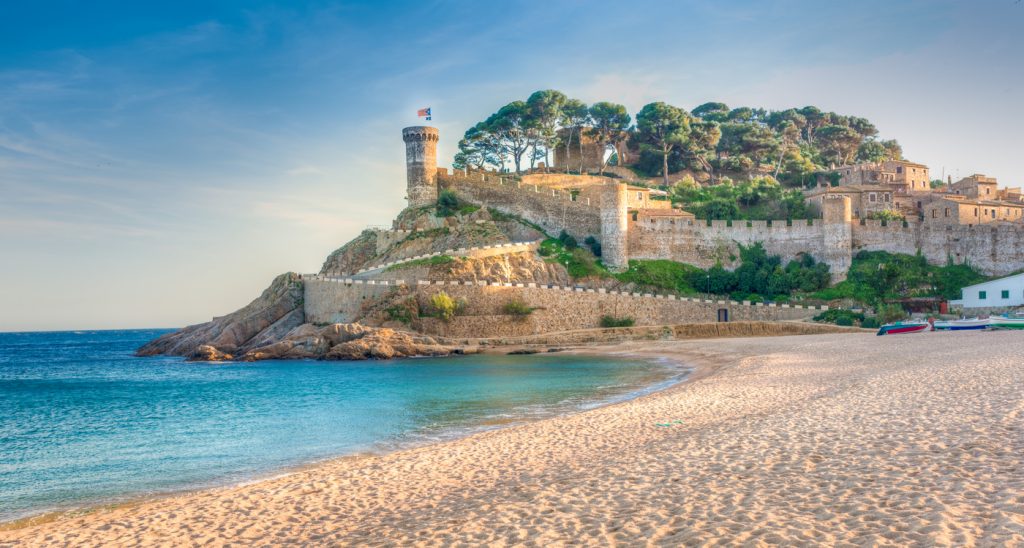 Costa Brava
Costa Brava adds affordability and all-inclusive packages to a mix of powdery-sand beaches, shallow crystalline waters, and picturesque little medieval towns. Boasting a dramatic coastline, home to superb beaches and secret little coves, and the perfect natural backdrop for fun outdoor activities, like hiking and horse-riding, Costa Brava will keep everyone happy.
From long strips of golden sand and shallow waters to secluded coves wrapped in an "away-from-it-all" atmosphere, the beaches of Costa Brava are incredible. Sant Pol de Mar is one of the best beaches for family holidays in Europe, the perfect playground for children of all ages. The shallow waters are perfect for swimming and practising a variety of water sports. Those who prefer more lively family destinations, usually choose Lloret de Mar.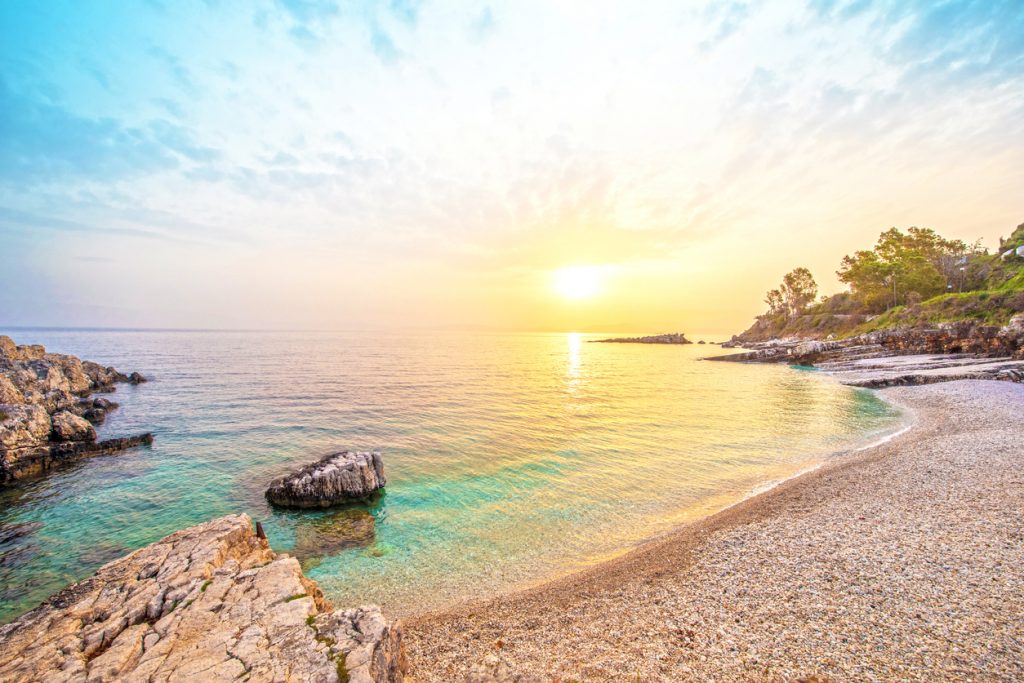 Corfu
Remarkable due to its superb beaches and surprising abundance of greenery, Corfu is perfect for family holidays. Many of its beaches caressed by the gentle touches of the Mediterranean Sea are dressed in soft sand and create an idyllic setting for swimming, snorkeling and enjoying the sun. Corfu brings the exotic Caribbean vibes into Europe while impressing visitors with superb Venetian architecture, cobblestone streets, and ancient stories about gods and goddesses.
The most popular family-friendly beach in Corfu is undoubtedly Paleokastritsa, easy to access and ideal for sunbathers of all ages. Nearby you'll find a parking space, shops, and restaurants, so you'll be ready for anything unexpected that a beach day with kids might throw your way.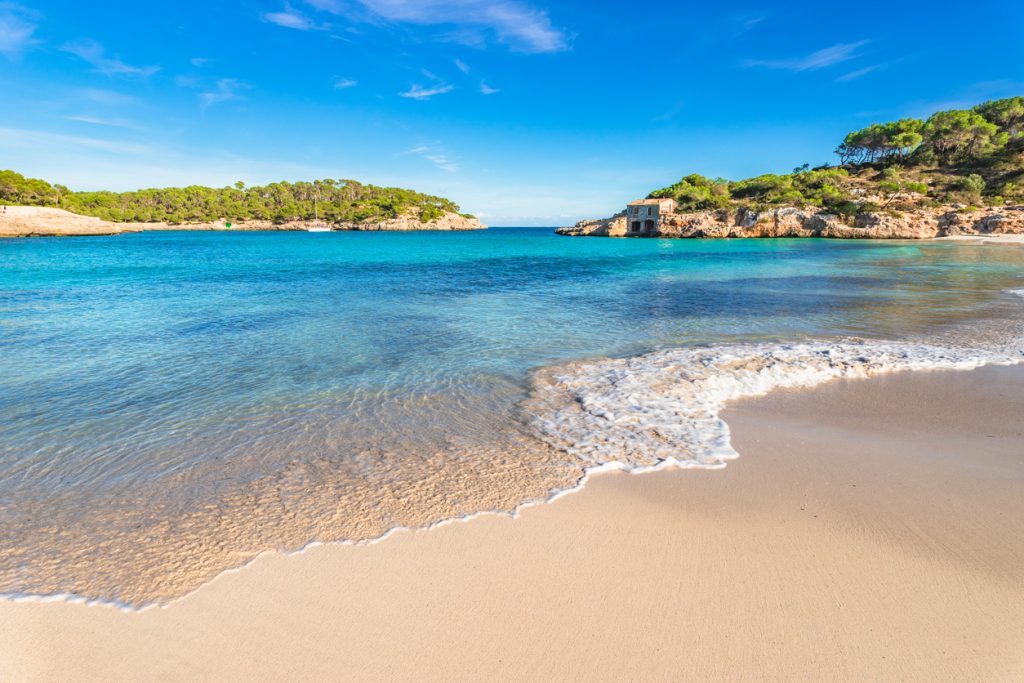 Majorca
Majorca lures families with temperatures of 30ºC during the peak season and around 26ºC in June and September. In other words, the summer season lasts longer in Majorca than in many other corners of Europe. Many of the best beaches of Majorca await in family-friendly resorts, where you can choose from luxury hotels to all-inclusive hotels and self-catered apartments.
While families with little kids flock to the beaches of popular resorts like Alcudia and Palma Nova, families with older kids also opt for outdoor adventures, such as hiking, cycling, and even rock-climbing. Some of the best beaches for a family holiday in Majorca are Port de Pollensa, Port de Soller, Playa de Formentor, and Playa de Muro. The island is also dotted with adventure playgrounds and natural parks. History and culture await to be discovered in Palma, the island's capital.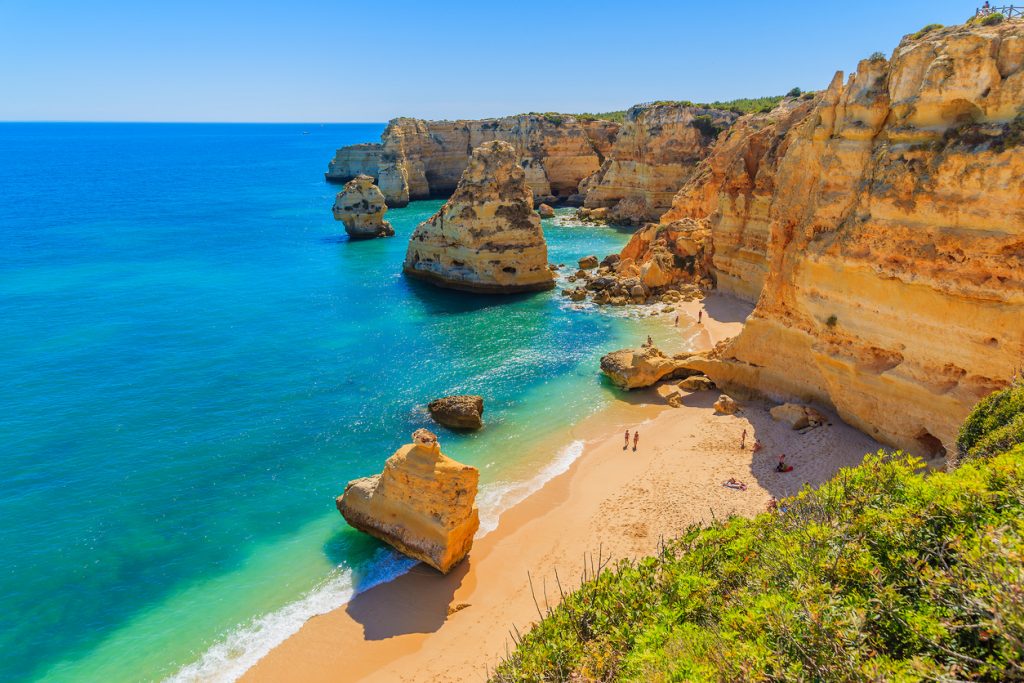 The Algarve
Picturesque, dramatic, and carved by the forces of wind and water, the Algarve coastline dazzles with breathtaking beaches and enchants with long summers. The stretches of gold sand sparkle joyful under the generous sun in the south region of Portugal, creating an idyllic backdrop for family holidays. The most spectacular beaches are Ilha da Fuseta and Praia do Carvalho.
Praia do Zavial is a wide ribbon of soft sand that can easily turn into a fun playground for the little ones. Praia da Salema awaits at the far western end of the coast and takes pride in its well-deserved Blue Flag award earned due to its powdery-soft sand, clean calm waters, and easy access. The beach is framed by superb ochre cliffs and yellow limestone that create a superb contrast with the golden sand and blue waters.