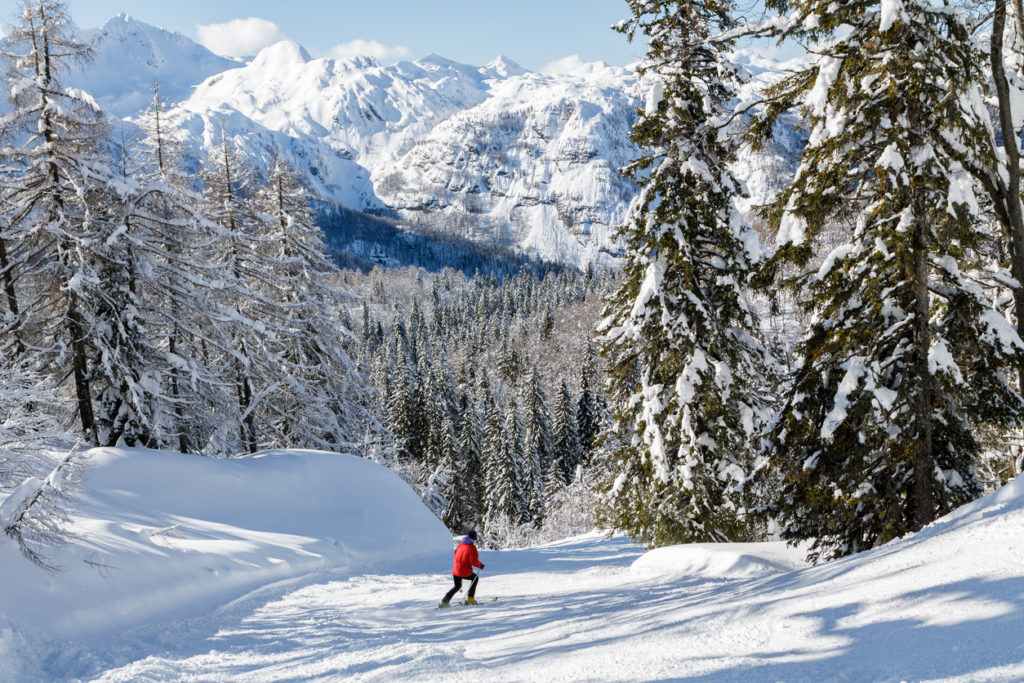 Skiing in Slovenia is a fun experience for winter sports enthusiasts searching for a more affordable alternative to the decadent ski resorts in France, Switzerland, and Italy. Slovenia surprises with well-groomed ski trails, plenty of snowfall, and beautiful ski resorts. From large to family-friendly resorts, the best ski resorts in Slovenia await in the Julian Alps. And, while the Slovenian peaks don't reach the altitudes the best ski resorts in Europe boast, snowfall is frequent and skiing is excellent.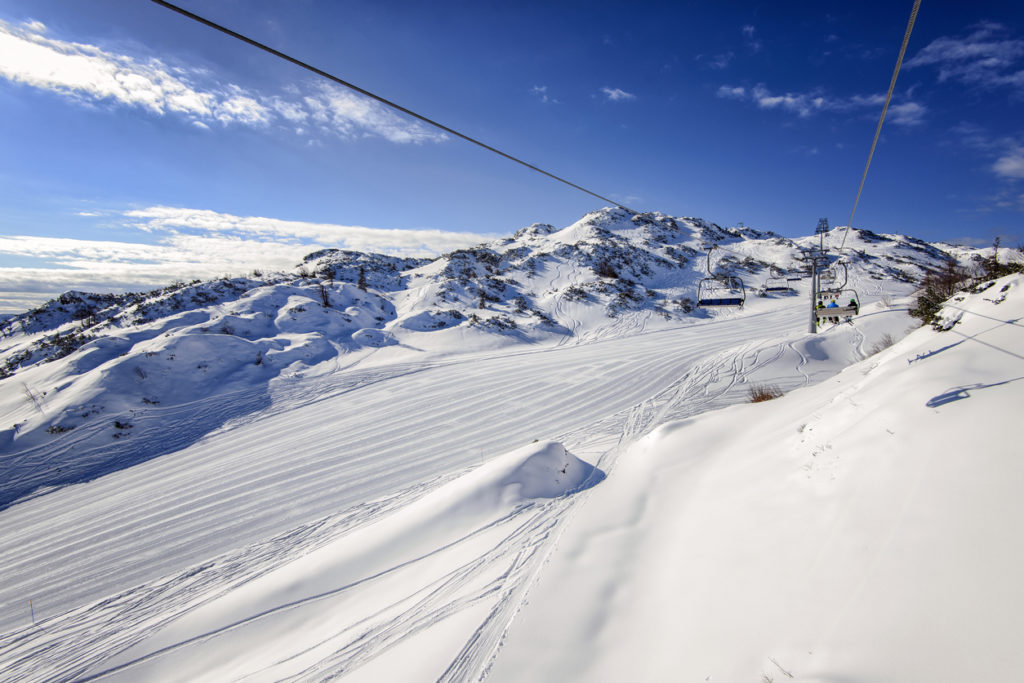 Vogel Ski Resort
Situated in the Triglav National Park, Vogel Ski Resort enchants skiers with fresh snow and slopes for all levels of experience, although is better suited for beginners and intermediate skiers. What the resort lacks in altitude makes up for it with its 16 ski trails and breathtaking views of Lake Bohinj. The top lift reaches an altitude of 1,800 m and the resort is also known as one of the best snowboarding destinations in the country. The ski pass gives access to the Bohinj ski area that includes resorts like Bled, Kranjska Gora, and Kobla, and boasts 60 km of downhill skiing served by 55 ski lifts. If you're looking for the thrills of night skiing, Kozji Hrbet is the best place for you. Accommodation includes beautiful chalets and apartments that dazzle with superb views.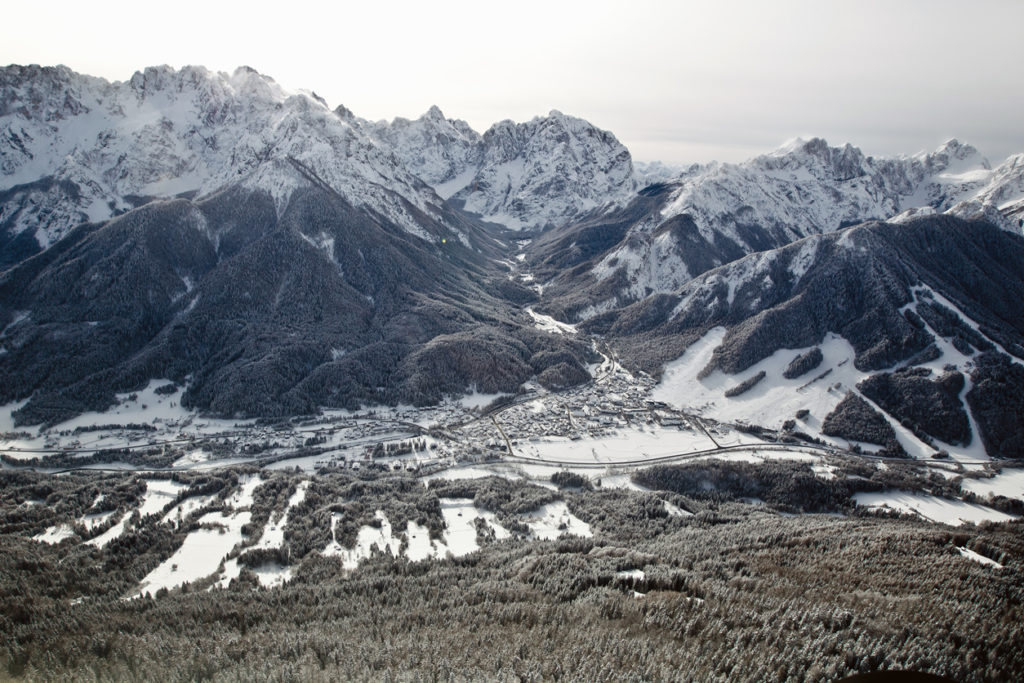 Kranjska Gora
Kranjska Gora is the most popular ski resort in Slovenia, home to 18 slopes and numerous international competitions. The Austrian and Italian borders are located only 6 km from Kranjska Gora. The best ski slopes are on the Vitranc Mountain and the ski lifts can be accessed from Planica. The slopes are great for beginners and intermediate skiers, but if you want to test your limits, you should head to the Podkoren Mountain where you'll find the world cup slalom course. Kranjska Gora is the largest town in the Zgornjesavska valley, famous for its World Cup alpine skiing competitions. Accommodation varies from family-friendly cabins, guesthouses, and igloos to luxury hotels with swimming pools, elegant restaurants, and hip bars. Moreover, this Slovenian Aspen delights visitors with many other winter sports, such as snowshoeing and cross-country skiing, and it even has a snow beach.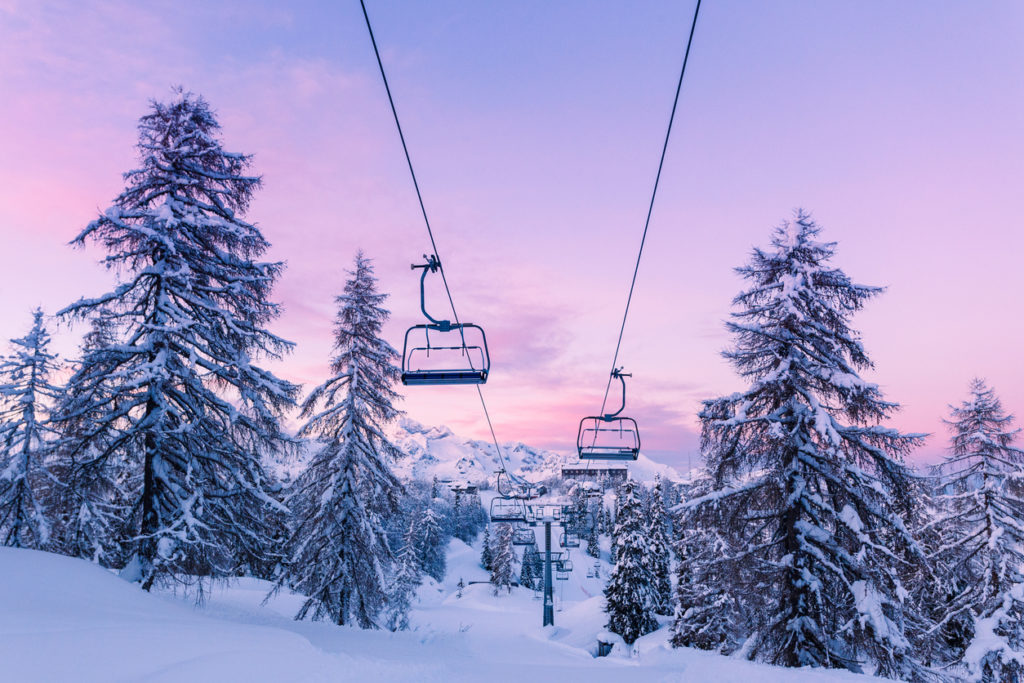 Krvavec Ski Resort
The second-largest ski resort in Slovenia, Krvavec is often a weekend destination for the residents of Ljubljana, due to its proximity to the country's capital. Easily accessible and ideal for skiers of all skill levels, Krvavec welcomes both Ljubljanites and foreigners with well-groomed runs, amazing views, and excellent snowboarding. Snowboarding is at its best on the marked ski runs of Krvavec and the 800 m snow park equipped with 6 jumps and a half pipe. Kids love to spend their time at the snow park due to its 2 slides and 2 low jumps, and the resort has a great ski school, as well as a polygon for beginners. Snow biking and sledding are among the most fun things to do in Krvavec. The ice bars create a trendy ambiance, while accommodation awaits right on the slopes with modern amenities, cozy rooms, and beautiful views.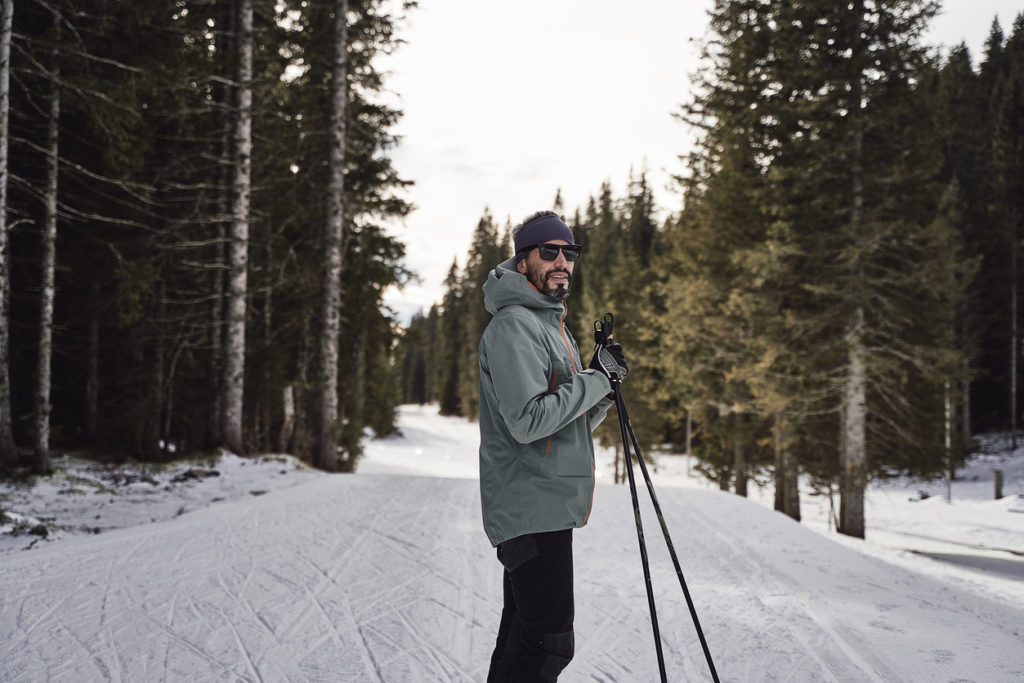 Golte Ski Resort
Golte might be one of the smallest ski resorts in Slovenia but it's also one of the most beautiful. The summit mesmerizes with incredible views above the town of Mozirje and over the Savinja Alps and Karavanke mountains. The cable car that will take you on the summit is 3265 meters long and invites you to enjoy the longest cable car ride in the country. If you want to spend more time surrounded by majestic views, at 1410 m, you'll discover a modern hotel ready to cater to your needs. The resort's 12 km of ski slopes are the perfect setting for fun days for the entire family, especially since you'll also find a kindergarten on snow. The ski school is excellent in Golte and the Morava slope is perfect for beginners and sledding.
Stari Vrh
Experienced skiers will have a blast in Stari Vrh, a ski resort located 12 km from Skofja Loka, one of the oldest towns in Slovenia. Situated at an altitude of 1216 m, skiers come here mainly for its amazing vertical range, but the fun playgrounds for kids and excellent toboggan ride also are highly appreciated attractions in Stari Vrh. The slopes have one chair and 4 drag lifts and are connected by a ski bus. The resort is ideal for skiers who want to avoid the more crowded ski resorts in Slovenia and also enjoy great night skiing, tubing, and sledding. Most accommodation awaits in Skofja Loka, but the resort itself has two guesthouses right on the slopes.