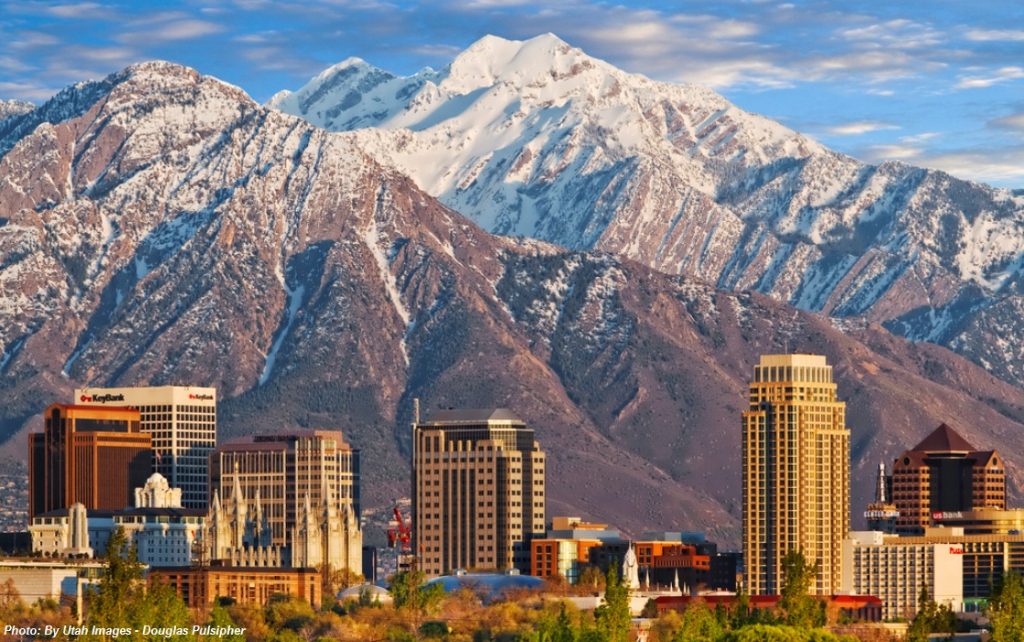 I have to admit that when I first received the invitation to visit one my friends in Salt Lake City, I wasn't exactly thrilled. I mean, all I knew about Salt Lake City was that it is Utah's capital and the promise land (already delivered) of Mormons. That's it! Salt Lake City was never on my "must visit places" list, and I didn't feel bad about it at all. But, my friend visited me many times before, so it seemed that it was my turn now.
One Friday afternoon I packed my bags, booked my flight and landed in Salt Lake City, the only city in Utah that has an international airport. However, the city that welcomed me that Friday was totally different than the city I expected to see. So many things have surprised and delighted me during that trip that I will never ever reduce a city to a sentence or two, without doing my research first. Here's what delighted me about Salt Lake City: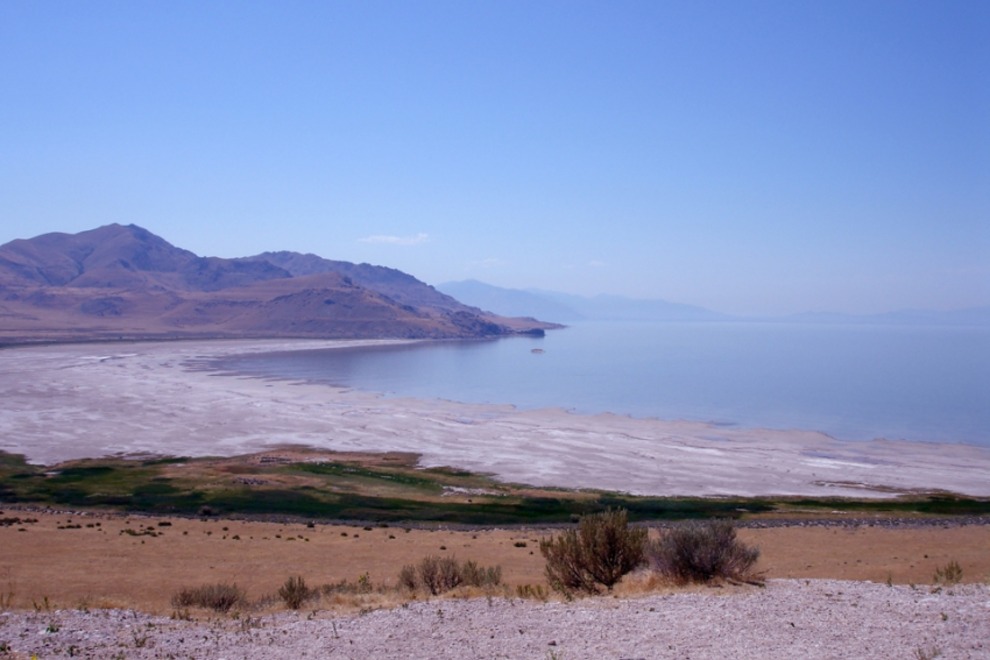 Striking landscapes in every season
What I love most about Salt Lake City is its spectacular landscapes. Nestled at the foot of the majestic Wasatch Mountains and incorporating the south shore of the Great Salt Lake, this city is all about nature. As a matter of fact, I heard that any season is beautiful in Salt Lake City because, for example, summer is never too hot due to the canyon breezes, winter is never too cold due to temperatures warmer than you would expect to find in a city where you can ski, while spring and fall are simply enchanting and pleasant. I visited in autumn and it was heavenly. My friend told me that spring is absolutely spectacular, especially on the State Capitol's hill, a beautiful Renaissance Revival style building, which is set among 500 cherry trees. Although I didn't see them in bloom, I can imagine that the spectacle is absolutely breathtaking.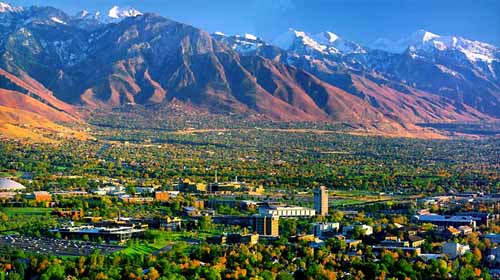 All the outdoor fun you can ask for
Despite being a modern city, the wilderness awaits just a stone throw away, being the perfect setting for fun outdoor adventures, regardless the season. The Wasatach Mountains and Antelope Island are an idyllic setting for hiking, biking, white water rafting and, when winter comes, skiing. I opted for an easy hiking trail – the Donut Falls Trail, which promised moments of relaxation along a 3.7 mile trail and a beautiful waterfall. And it delivered! My friend recommended me the Lake Blanche Trail for the next time, after I will probably spend some time at the gym. The trail enchants with breathtaking views, plenty of wildlife and a mesmerizing mountaintop lake. There are no less than five national parks just a few hours away from Salt Lake City, so if you're into nature, this city is definitely a great base. Salt Lake City in winter is a paradise, especially for skiers and boarders. There are four winter resorts around the city with great slopes, modern accommodation and also the fastest lift in North America, so the winter playground is all set here.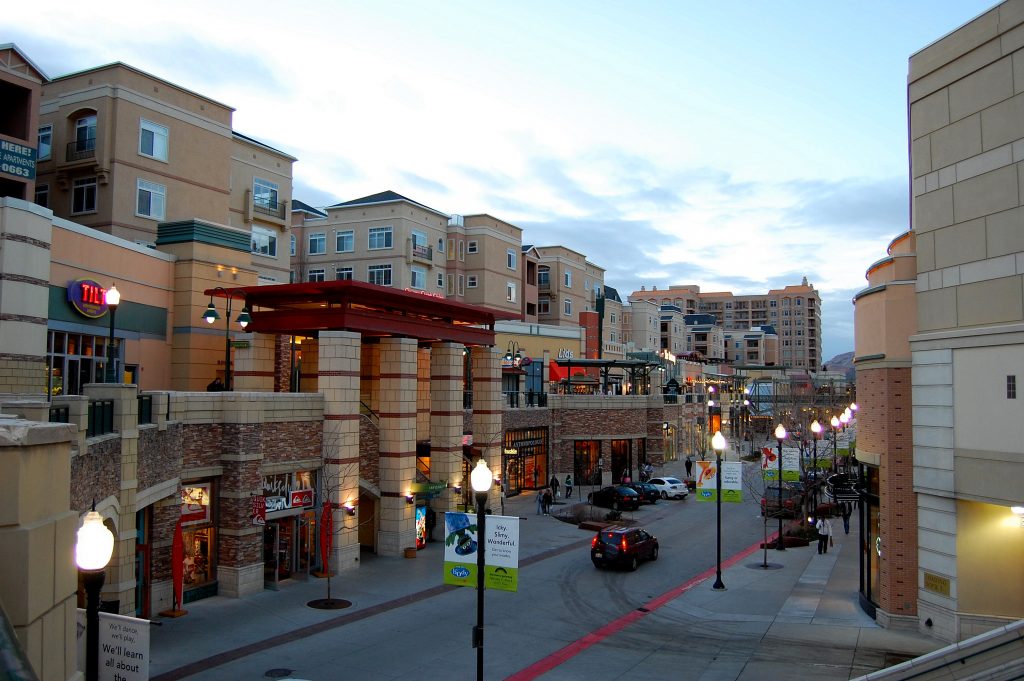 A rich metropolis with a small-town vibe
If I didn't know that Salt Lake City is house for about 1.2 million people, I probably would have described as a cozy, small town. Downtown is so easy to navigate that you can easily do it by foot, without getting tired. Its skyline is marked by a few skyscrapers, office buildings and hotels, but nothing too overwhelming for the state of mind. There are so many things to visit and see in Salt Lake City. I for one am a sucker for museums and history, so I visited the State Capitol, Natural History Museum of Utah, as well as Utah Museum of Fine Arts. However, what really impressed me was the Family History Library, an absolutely fascinating place where you can actually research your family history. This library is basically the largest genealogical resource on the planet. How cool is that? During my walks on the city's streets, I remarked a refreshing liberal spirit that characterizes Salt Lake City. You can sense it everywhere, from the coffee shop where you sip your coffee and do some people watching to the shops and restaurants. By the way, food is absolutely to die for here, the variety being the key. You can find international cuisine and plenty of restaurants that serve organic specialties.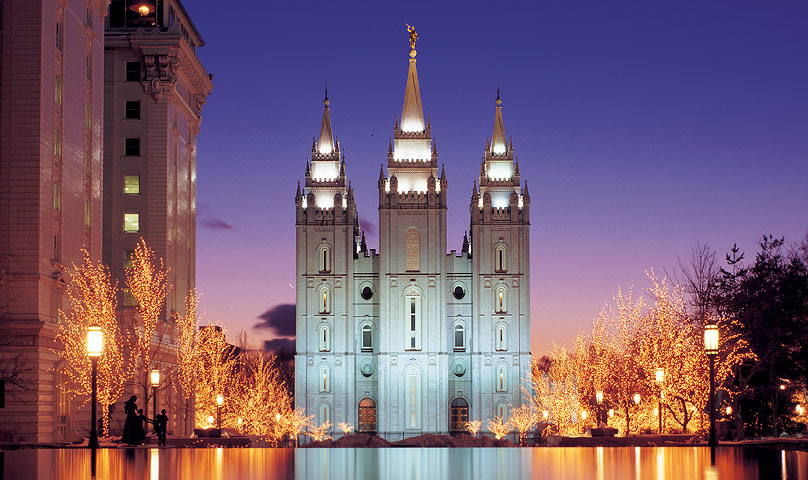 The Vatican City of Mormons
Salt Lake City is famous for its Mormons, so visiting their landmarks is usually part of any tour of the city. The Mormon story of Salt Lake City started back in 1847, when Brigham Young, a Mormon pioneer, decided to found The Church of the Latter Day Saints (LDS – attention, not LSD!). This famous temple was built in the center of the Temple Square and… the rest is history. You can visit now an impressive number of Mormon landmarks, including the Temple and the Tabernacle, with its Mormon Tabernacle Choir, quite famous all over the world. I enjoyed the visit of Beehive House, built in 1854 as the residence of Young, a simple, white house rich in period furniture and antiques, and dedicated to Young's life. Considering that Young had 50 wives and many, many children, you will also get to visit the Lion House situated next door, back then used for some "extra space".
So, my trip to Salt Lake City was not at all boring or disappointing. On the contrary, it was quite delightful and offered me the opportunity to discover unique sights and historic tales, as well as a corner of nature absolutely beautiful. Yes, I will return to Salt Lake City, probably in winter, so I can test the ski slopes.