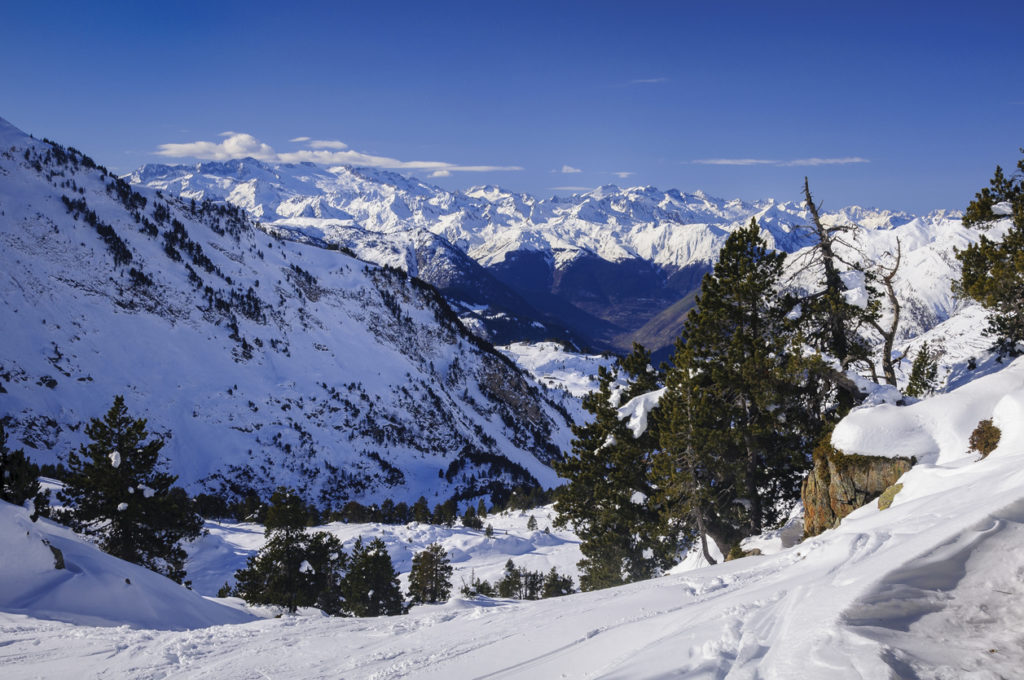 The Pyrenees mountain range is located between Spain and France and separated the Iberian Peninsula from the rest of Europe. Stretching over 430km and 3,400m in height it is a popular destination for winter sports and hiking in the summer. There are a total of 38 ski resorts found on the mountain range and due to its size, it means everyone of all abilities can have fun and not feel crowded. The mountain range provides beautiful peaks and for those advanced in winter sports, beautiful drops.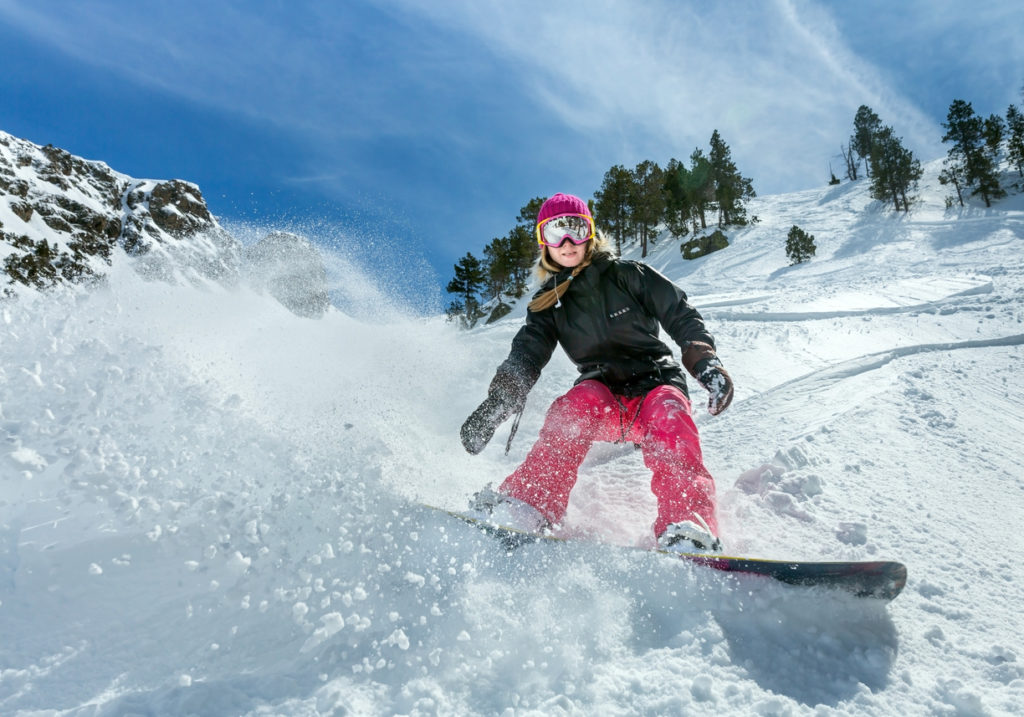 Grand Tourmalet, France
The Grand Tourmalet ski resort has 100km of slopes available and 29 lifts for both skiers and snowboarders to use. It is the biggest ski area in the French Pyrenees which is one of the best things about the resort; due to its size, you can ski all day and not ski in the same place twice with splendid scenic views and backgrounds at every turn. The ski area is also so varied and has an abundance of tree-lined slopes that if the weather turns the slopes can be excellent protection, allowing you to still have fun.
The resort is perfect for beginners and advanced levels alike as well as being family-friendly with plenty of routes on offer and ski schools for those who have little to no experience. Families with young children can also benefit from a nursery onsite!
Visitors are spoilt for choices of food with six altitude restaurants to choose from on the slopes! They offer a range of food from takeaways to traditional hearty soups. You will never be too far away from a restaurant.
If you have time, an opportunity to see the mountain from a different view should be on your to-do list. At the resort, there are opportunities to explore the mountain on a dog-sledding tour through the middle of pine forests!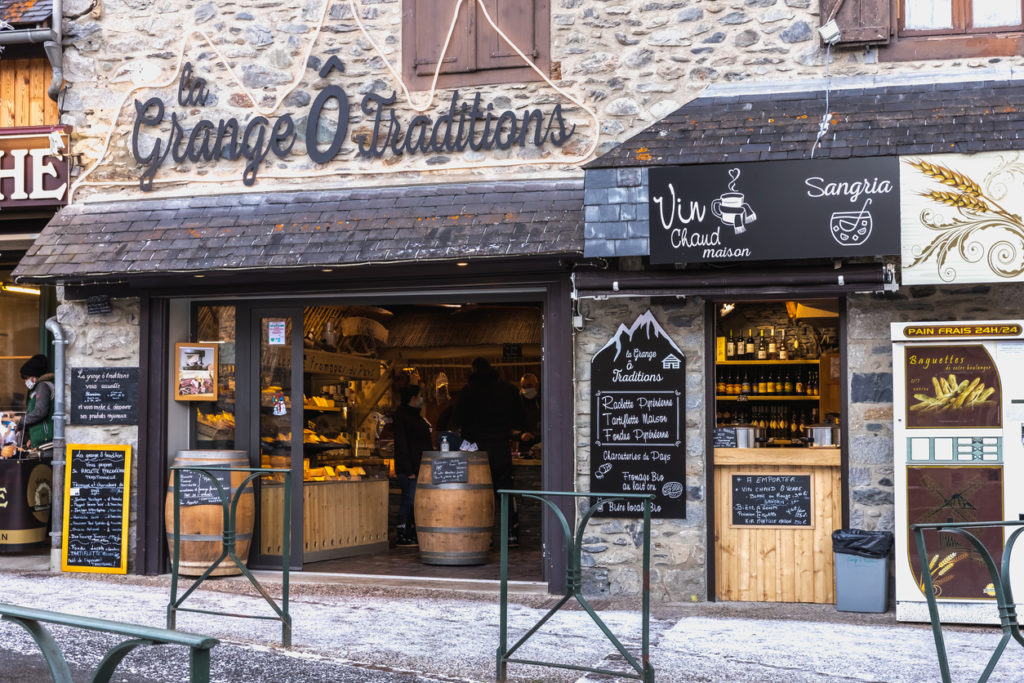 Saint-Lary, France
The town of Saint-Lary does not feel like a typical ski holiday resort, instead, it feels original and like stepping into a festive film. The town is also home to one of the most successful snowboarding families, the de le Rue brothers! Saint-Lary is the leading resort of the French Pyrenees not just for snowsports but also for its pretty villages.
The resort offers 100km of slopes across three areas. Pla'dAdet, Espiaube and Vallon duPortet. Despite the intimidating thought of a successful snowboarding family also taking to these slopes the mountain is perfect for all levels, those wishing to hone their skills will find steep slopes and those who are intermediate or beginners can enjoy plenty of other runs!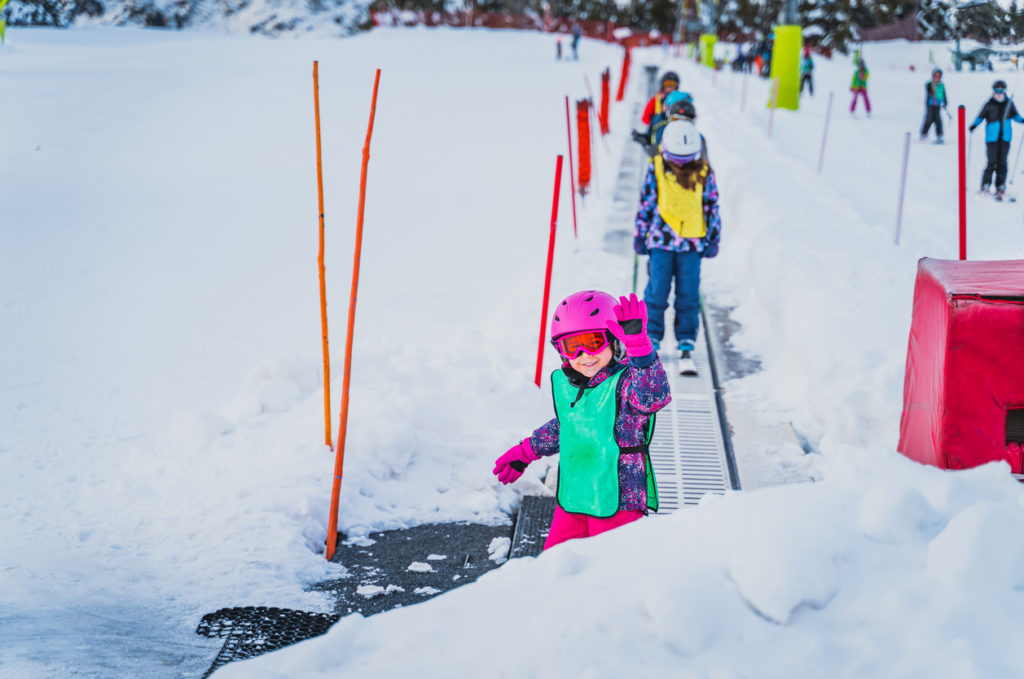 Sain-Lary is the ideal destination for families and has in fact been labeled as a family-plus resort by Ski France. Beginners and children areas have been redeveloped and can be found in the Pla D'Adet area close to the ski schools and daycare; one of the best features for beginners at this resort is it has been designed so those who are not experienced are not restricted to the bottom of the slopes; they can in fact enjoy the views of the whole resort by having lunch at one of the high altitude restaurants as well, as enjoying the plenty of blue runs available.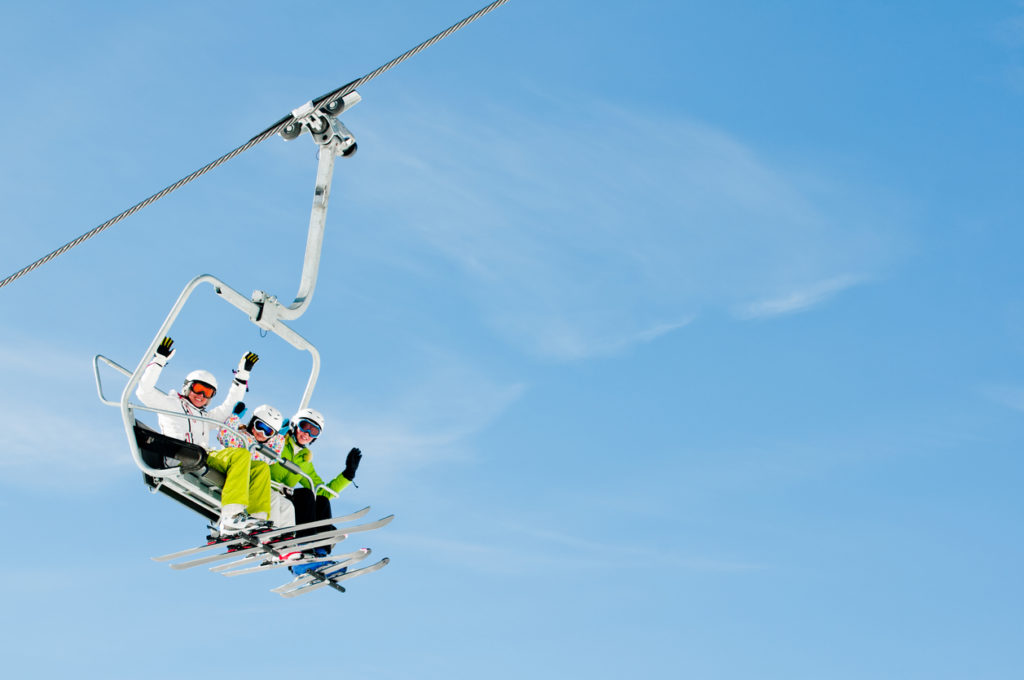 Peyragudes, France
The Peyragudes is a great resort if your favour the quality of the ski area and the snow which is produced. Situated between two villages, Peyresourde and Les Agudes, the majority of the slopes are south facing and as a result, you can ski in the sun for the majority of the day.
It is an excellent place for guests to relax, unwind and enjoy nature as the resort welcomes both those visiting for snow sports and those visiting for leisure.
It is not as large as others, however, there is still 60km of runs to be explored. The run range drastically from pistes to off-piste Valle Blanche run.
There are a total of 19 lifts available to transport guests and also magic carpets. Guests can also expect to find lifts from the car park to the slopes! Very handy when carrying all your gear!
As with other resorts the Peyragudes also offer activities for the non-skiers and outdoor enthusiasts such as dog sleigh rides!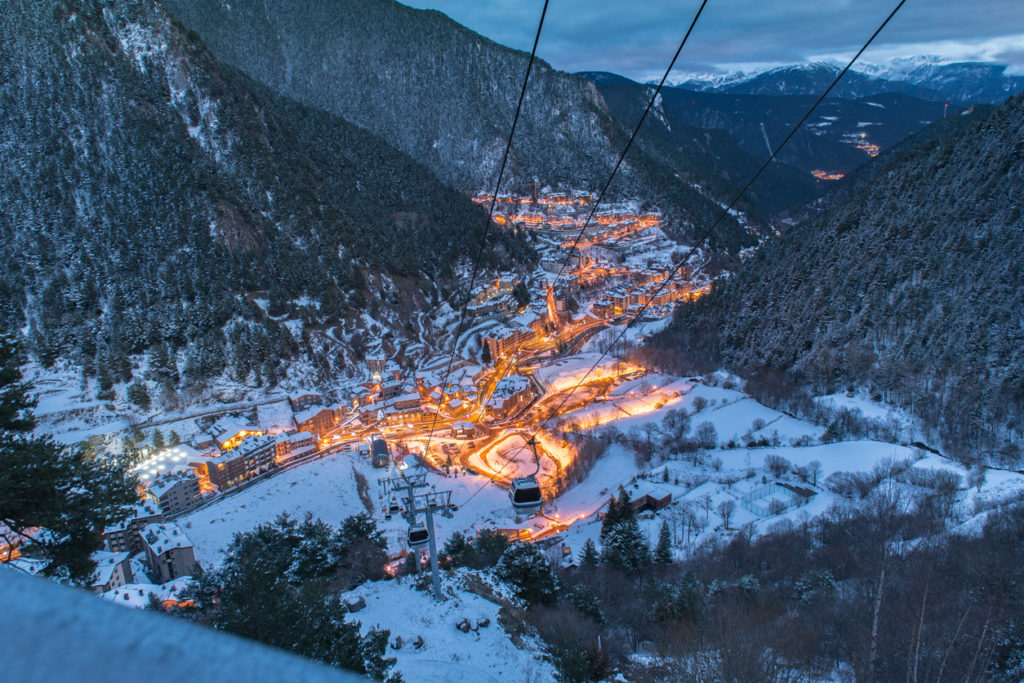 Vallnord Pal-Arinsal, Andorra
The Vallnord ski resort is located in the northwest of Andorra and is located amongst picturesque valleys. There are three main ski areas at this resort; Arinsal, Pal and Ordino-Arcalis. The ski resort offers a wide variety of options for skiers and snowboarders of all levels.
The ski area of Arinsal is at an altitude of 1550 to 2560 metres the resort offers excellent snowsports for beginners and intermediates. There is a ski school there which is wildly recognised for its excellent standards. The town is picturesque and the people are known to be very friendly. There are plenty of food options available in the town, serving up traditional food to international such as Argentinian and Mexican; there is even an Irish bar! All bars and restaurants are very welcoming, with the majority being very family-friendly.
The Ordino-Arcalis ski area is extremely picturesque and has incredibly scenic slopes. It also has a great snow record and is labeled as some of the best ski areas in Andorra. It is usually one of the last ski areas to close at the end of the season due to its usage by locals. It is linked by a 40-minute bus ride from the other ski areas which all connect the Vallnord resort.
The resort in the Vallnord area offers just under 200km of pistes with vertical drops of more than 1,000 metres! It is also popular for beginners with its elongated snow bowl and blue run pistes.
For those who prefer a more local feel away from a holiday resort the town of La Massana is defiantly one to consider. In the centre of the town, guests are able to hop on the gondola which provides direct access to the Vallnord Pal Ski area.
For the non-skiers, there is still plenty to offer at this resort. There is a range of activities such as snowmobiling and helicopter rides!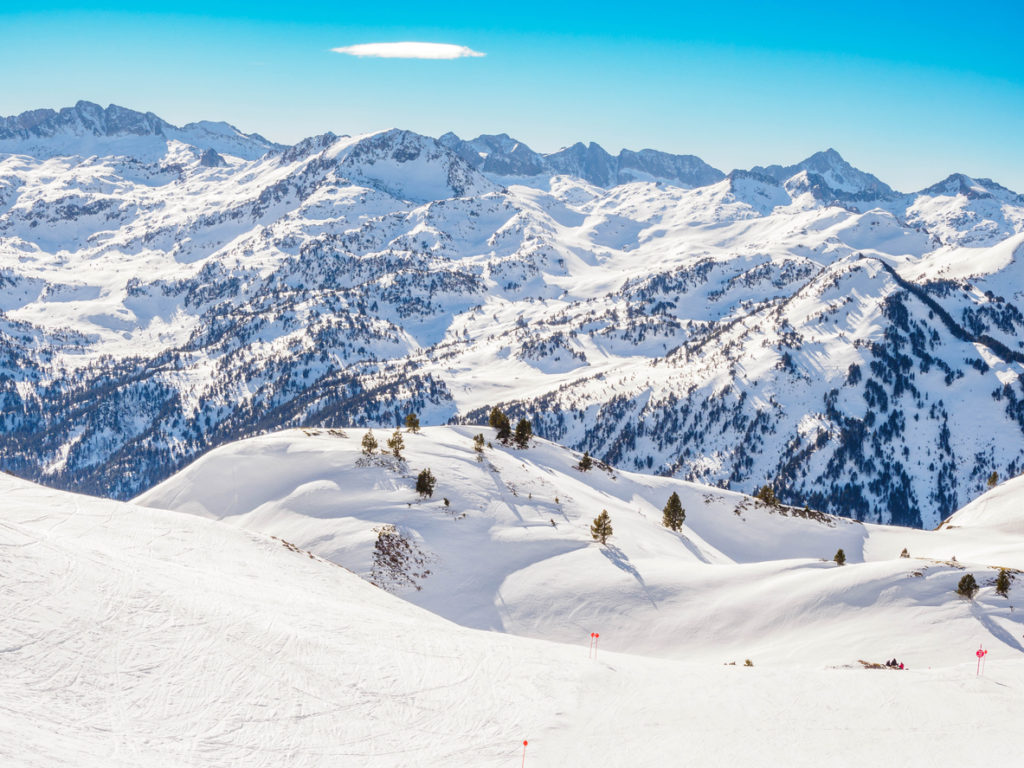 Baqueria/Bert, Spain
This is one of Spain's largest ski resorts and is found in the Catalan Pyrenees. Due to its location, it has a unique Atlantic climate which means the snow is high quality and there is just the right amount of sunshine. Due to this, the resort is developing a reputation as a top-class resort for its skiing quality and food!
At this resort, there are three bases beneath the 160km of linked slopes. Baqueria is the largest and has the best variety of restaurants and bars, it is also located in the heart of the ski area.
The runs and slopes found at Baqueria are most suited to those at an intermediate or advanced level however, there are also zones perfect for beginners such as the Bosque plateau.
For advanced skiers the upper bowls of the resort offer terrain that rivals some of the big runs in the Alps!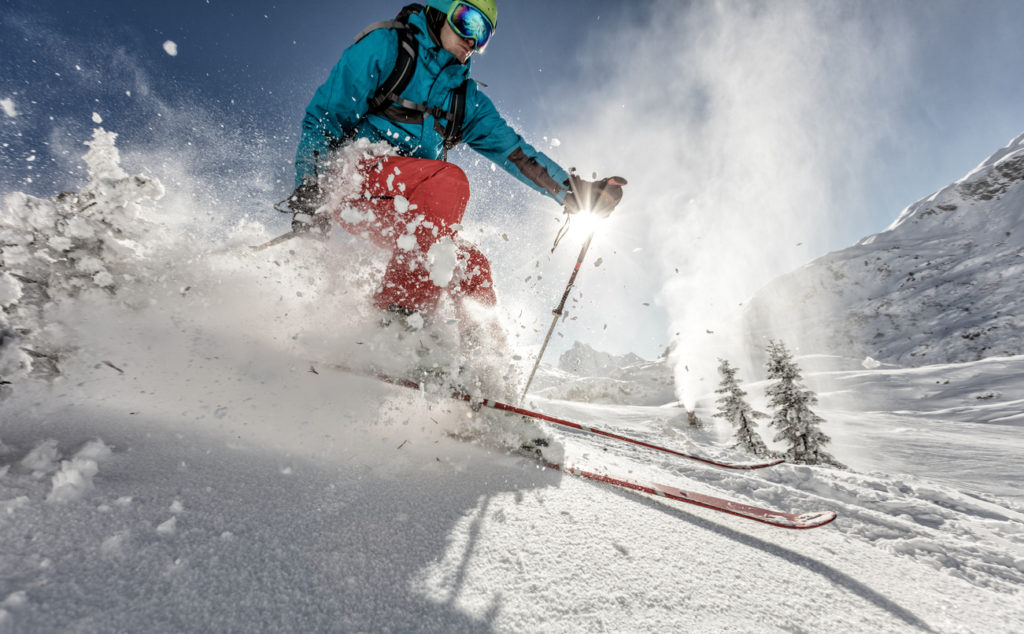 La Molina, Spain
If a more relaxing and quieter skiing vacation is something you prefer then the peaceful twin resorts of La Molina and Masella are the places to go in the Pyrenees.
The two resorts are connected by the Cadí-Moixeró Gondola lift. There are 131 slopes with a real range for both beginners, intermediate and advanced skiers alike. All slopes are accessed through the network of 33 lifts which can carry a heft amount of skiers per hour! This is one of the largest ski areas in the Pyrenees with 145km of slopes on offer.
La Molina is actually Spain's oldest ski resort and has a large terrain park which is perfect for snowboarders. The piste trails are a lot more sedate and shorter than its twin resort Masella, however, there is stunning tree-skiing in different sectors when there has been good snowfall. La Moline provides a wide diversity of landscapes and is perfect to enjoy the sun and snow.
Masella is located higher up in the mountain and is definitely suited for advanced skiers with zigzagging downhill runs. It also has a steep alpine terrain from the La Tosa summit and double black runs for those adventurous advanced skiers!
The two resorts do provide a different skiing experience, it is definitely worth getting passes for them both.
Skiing in this resort is a very different experience to that of the Alps and other Pyrenees ski resorts. The high snow line and extensive views of dry and brown countryside provide a surreal experience of being in such a southern ski destination.