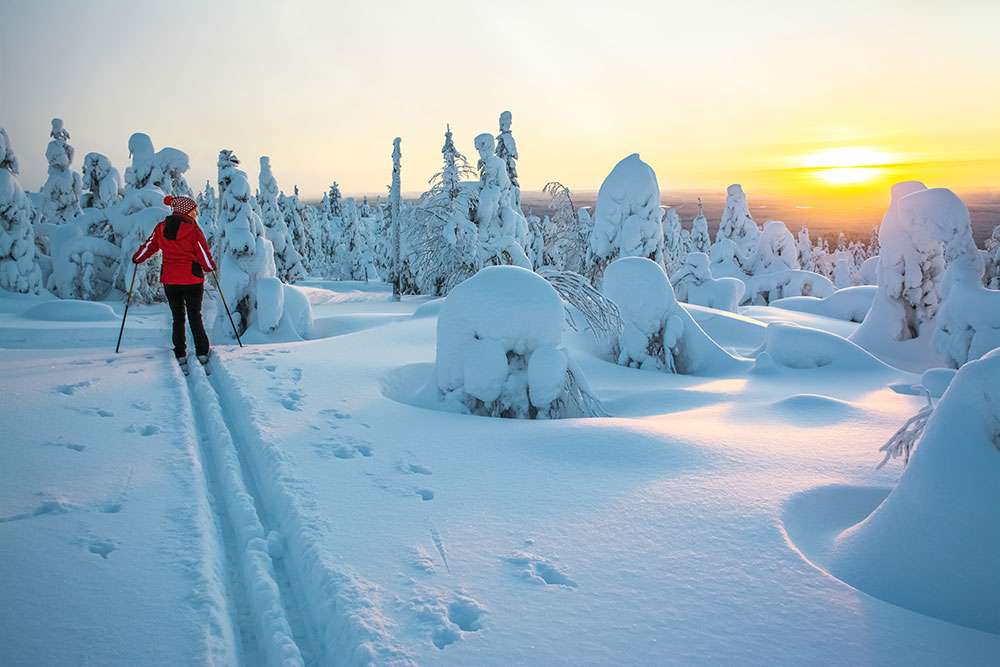 There is more to Lapland than Santa Claus and his reindeers! Yes, I love a Santa story just as much as the next guy, but Lapland can be associated with many other interesting things. Lapland is the perfect setting for a memorable holiday for couples, families with kids or solo travelers. An authentic European destination with beautiful winters, enchanting sights, and amazing adventures, this destination seems concocted by a fairy tale writer.
A winter wonderland for visitors of all ages
I'll start with the winter wonderland part, to make sure everybody is happy and in a good mood…before I'll eventually have to ruin the fun for some. Especially, for those who are big fans of Rudolph. So let's visit Rovaniemi first, Lapland's capital and the headquarters of Santa's business. Once you step into this magical winter destination, you will immediately notice that things are different here. Beautiful pine forests are lined along the roads, and you'll have to stop your car and give way to reindeers that are always in a hurry to find berries.
It's impossible to hate Christmas once you get to Rovaniemi. The atmosphere, the joy, the decorations, and the kids will melt your heart even if you're directly related to Grinch. Adults will be in awe like kids and kids will simply go crazy with joy. You'll probably end up sitting on Santa's lap but don't worry, no one is judging! Everybody believes in Santa in Lapland.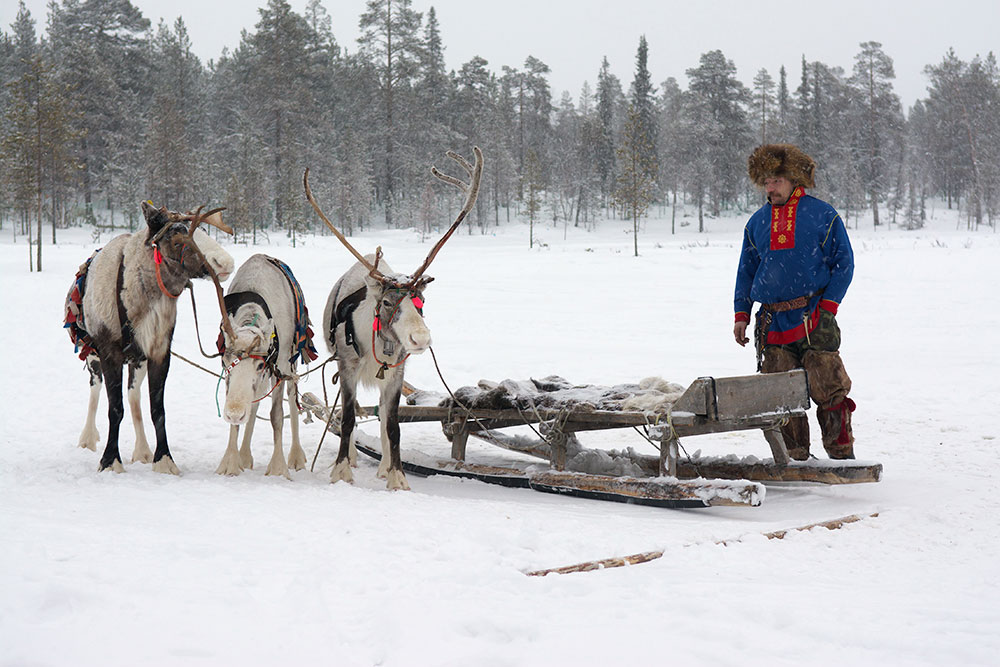 Lappish delicacies with a twist
If you love Rudolph, the red-nosed reindeer, you might want to skip this paragraph. The local cuisine is big on reindeer meat. Reindeer meat is healthy and fat-free, so the locals eat it quite often. Also, considering the temperatures in Lapland, don't expect to find too many vegetarian and vegan restaurants here. It's hard to stay warm with salad in Lapland. Or so everybody is saying, so they can have an excuse to eat reindeer meat.
Of course, if you're insisting on not eating reindeer, you can always opt for the reindeer's food – lichen, that once dried goes perfectly with arctic fish, vegetables and even berries. For an awarded Lappish culinary experience, book a table at the Lapland Hotel Sky Ounavaara's restaurant and savor Lappish delicacies reinvented by the TV chef Tero Mantykangas.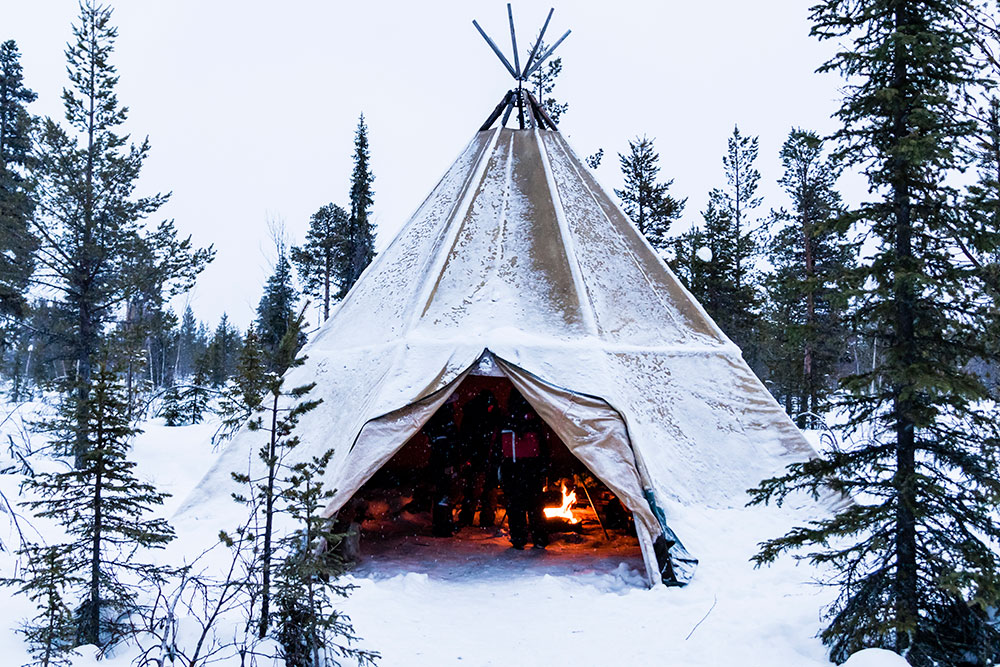 Perfect winter resorts and winter activities
There's no better place to enjoy winter sports than Lapland. Lapland has wonderful ski resorts where you can try skiing, cross-country skiing, snowboarding and snowshoeing without missing out on what the most popular winter resorts in Austria or Switzerland have to offer. Trust me! These winter destinations have nothing on Lapland's winter resorts.
I enjoy the resorts in Lapland due to their outstanding facilities and lack of crowds. Whether you choose to book a ski vacation in Yllas, Levi, Pyha or Luosto, you can be sure your stay will be fun and comfortable, while the ambience will be laid-back, relaxing and family-friendly.
Frozen lakes and (gentle) wildlife
Hundreds of picturesque lakes await in Lapland, with Lake Inari being the biggest of them all. Even if the lakes are frozen, you can still go fishing. The Lappish fishermen will teach you everything you need to know about ice fishing, and you will get to try your hand at catching pike, rainbow trout and perch. Ice fishing safaris are a wonderful way to enjoy the scenery of Lapland while doing a fun outdoor activity.
The forests of Lapland are home mostly to wolves, wolverines and brown bears. That's why the locals advise tourists to whistle while hiking just to let them know they're in the area…not to become their dinner but to avoid meeting them. Reindeers are common inhabitants of Lapland, the land being home to no less than 200,000 reindeers. This is a big number, especially considering that only 180,000 people live in Lapland. Spend the night in one of the beautiful wood huts in the forests of Lapland and enjoy an authentic Lappish night in front of the fire.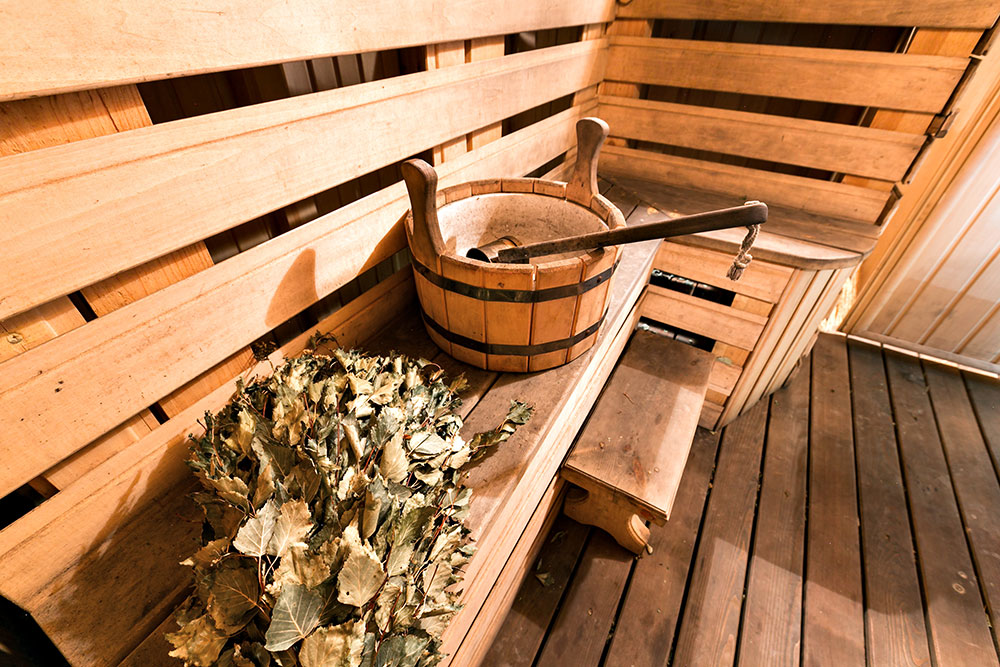 Insanely hot saunas
It would be a real shame to visit Lapland and not enjoy a real Finnish sauna. The locals love their saunas and use them as their meeting place, as well as a relaxation spot. Some of the women even give birth in saunas, so it's obvious they are very serious about their saunas.
A true Finnish sauna is hot! Really hot! It can last for many hours and, if you want to be able to brag about an authentic sauna experience, you need to do it nude. It's the rule! The locals also jump into frozen lakes after their sauna, but I think this is a step you can skip without compromising the experience or the story told afterwards.
If you're up for it, you can choose from hot stone saunas, electric saunas, smoke saunas, or you can even go for an ice sauna that can be found at the Arctic Snow Hotel in Rovaniemi.
Whether you want to visit Lapland to visit Santa's village or you want to explore all that this wonderful land has to offer, you can be sure you will return with many tales of wonderful adventures. You can skip the part with Rudolph's murder though! We still need to believe in Santa!