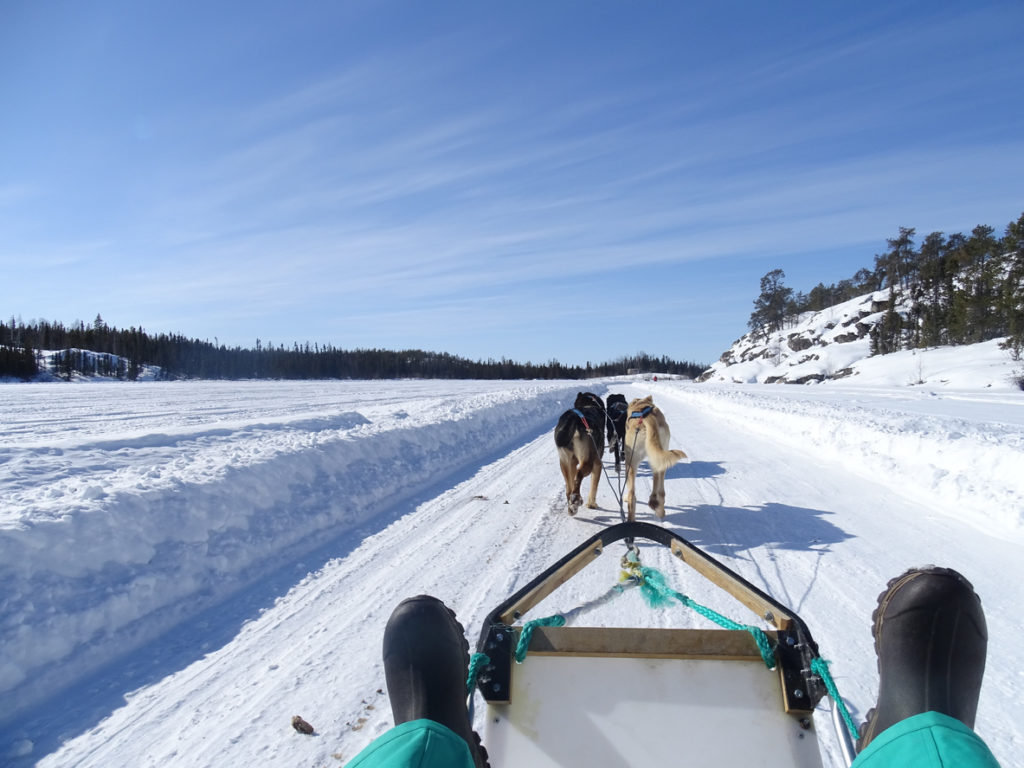 If you want to experience a fun winter adventure, go dog sledding in Quebec. Travel back in time when dog sledding was the way to go in the Great White North. There's no better way to admire Quebec in winter than atop a sled guided by funny Malamute and Huskies. The region is the perfect place to enjoy a dog sledding tour or learn how to drive such a magical sled by yourself.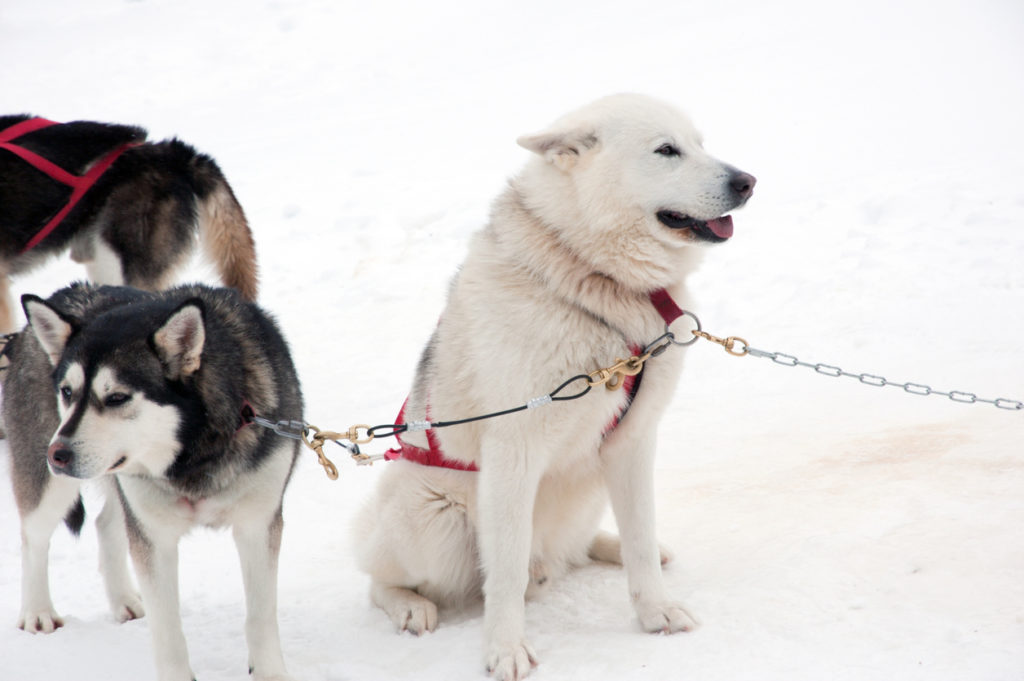 Where to go dog sledding in Quebec
Many choose to book their dog sledding experience around Quebec City due to the easy and convenient access. The Quebec region has superb landscapes ideal for dog sledding adventures. You will find dog sled operators in Jacques-Cartier, where the scenery is absolutely stunning, but also in Portneuf, Île d'Orléans and Côte‑de‑Beaupré. The tour operators offer a variety of dog sledding experiences that can vary from a 20-minute ride to a picturesque 3-hour tour or even a 3 to 5-day expedition in the mountainous backcountry.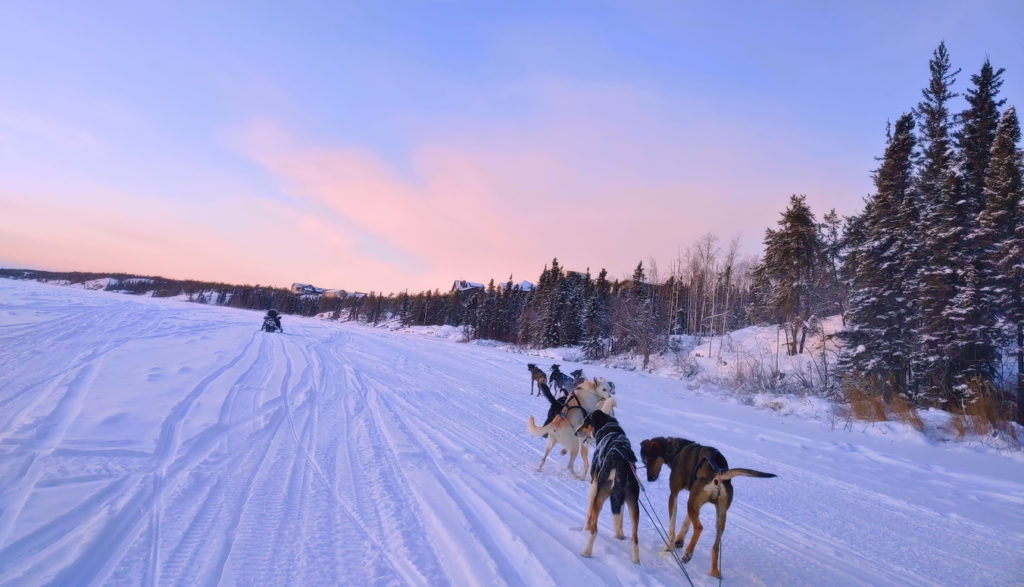 What to expect from a dog sledding adventure?
Expect tons of fun, excitement, adrenaline, and really (really!) low temperatures. But that's ok! With all the running and driving the sled, you will warm up in no time. Yes, most dog sledding adventures are about learning how to drive the sled by yourself so, if you want to master this art, you should definitely book yourself a dog sledding adventure that involves being the alpha of a pack of energetic dogs.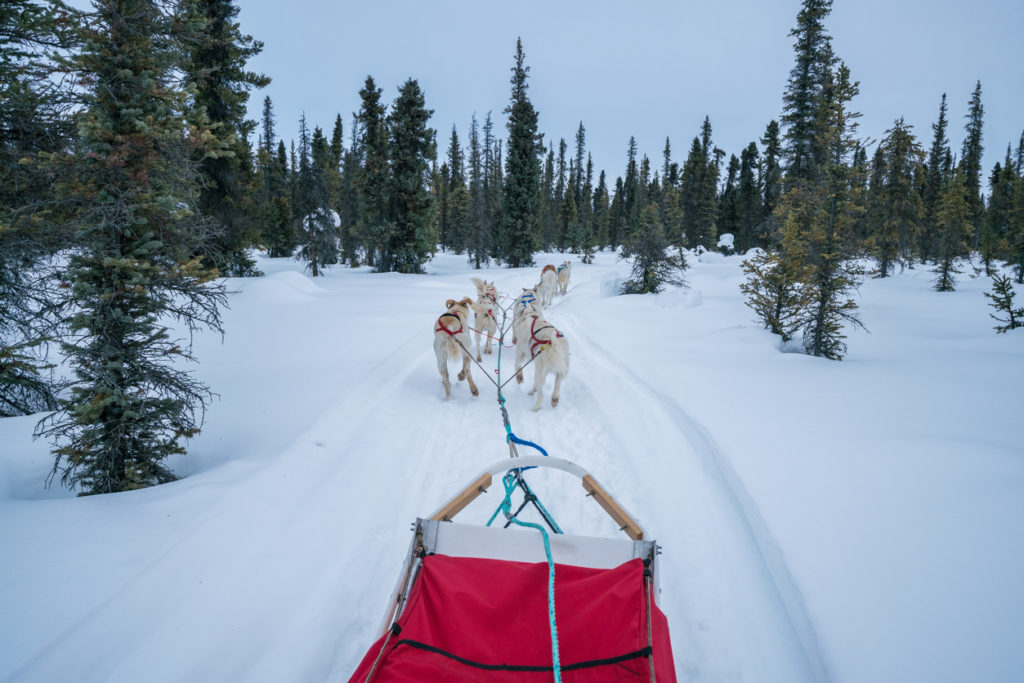 The guide will accompany along the way! And there is always the brake that will stop the dogs and all the commotion, so no need to worry! You will be in safe hands. Besides, the dogs are trained and know what to do on their own, so your job will be to keep calm and guide them with a firm hand. This last part requires balance, reflexes, and accepting the fact that you're going to fall from time to time. Don't worry! The snow is puffy and the fall is usually accompanied by laughter. For the best dog sledding experience, we recommend planning for at least a one-day tour.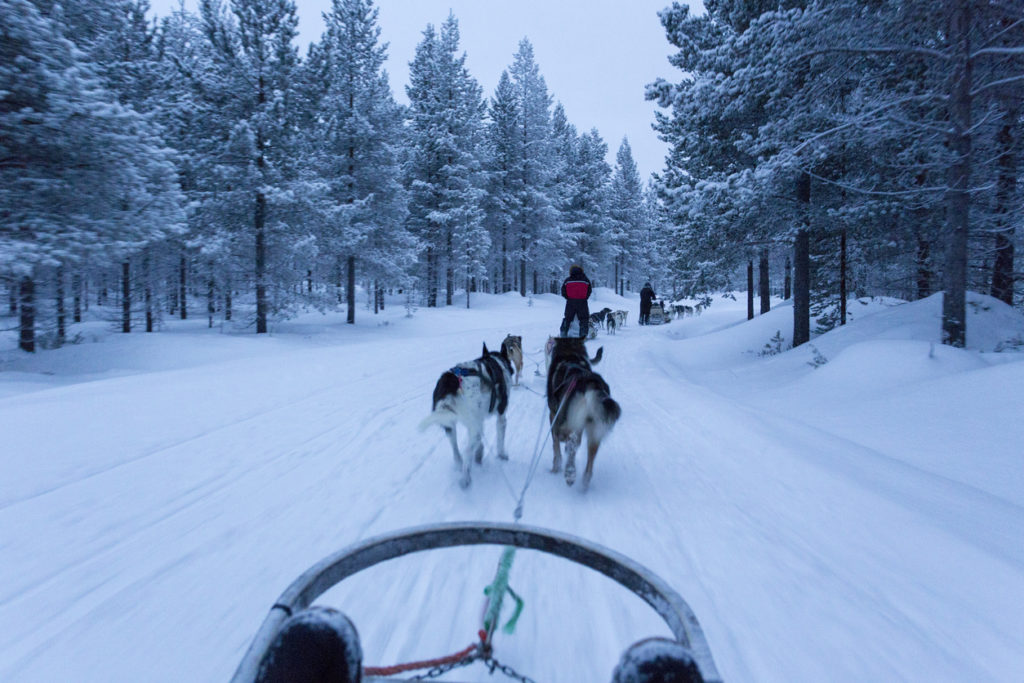 When to go dog sledding in Quebec?
The answer is pretty obvious. Winter is the best season for dog sledding. While December is a bit touch and go when it comes to the amount of snow that falls over Quebec, January is a pretty safe bet for a phenomenal dog sledding experience. Dog sledding can usually be experienced until late March when the snow starts to melt and is no longer safe for the cute dogs to run along the trails.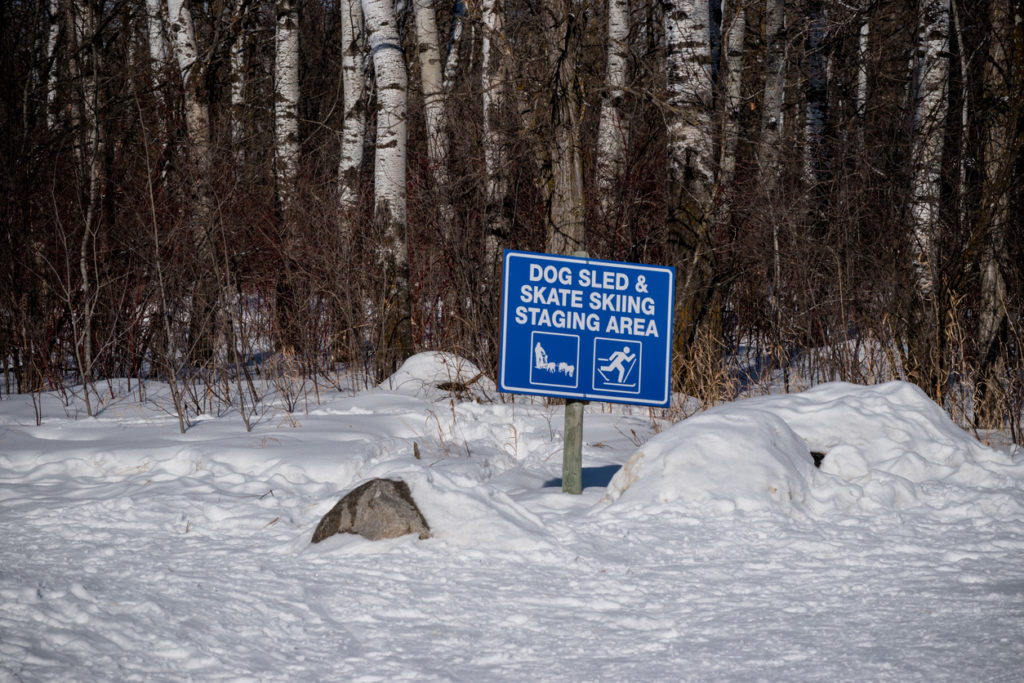 Where to book dog sledding tours in Quebec?
One of the companies that provide dog sledding experiences near Quebec is Les Secrets Nordiques. The snow touring center offers the opportunity to learn about pack life and what actually involves caring for a dog pack. You will get to choose from an eight-hour tour that includes a dog sled ride, as well as learning and caring about the dogs just like a traditional musher, and a two-hour experience reserved for those who want to learn the basics about dog sledding and drive a pack of six huskies.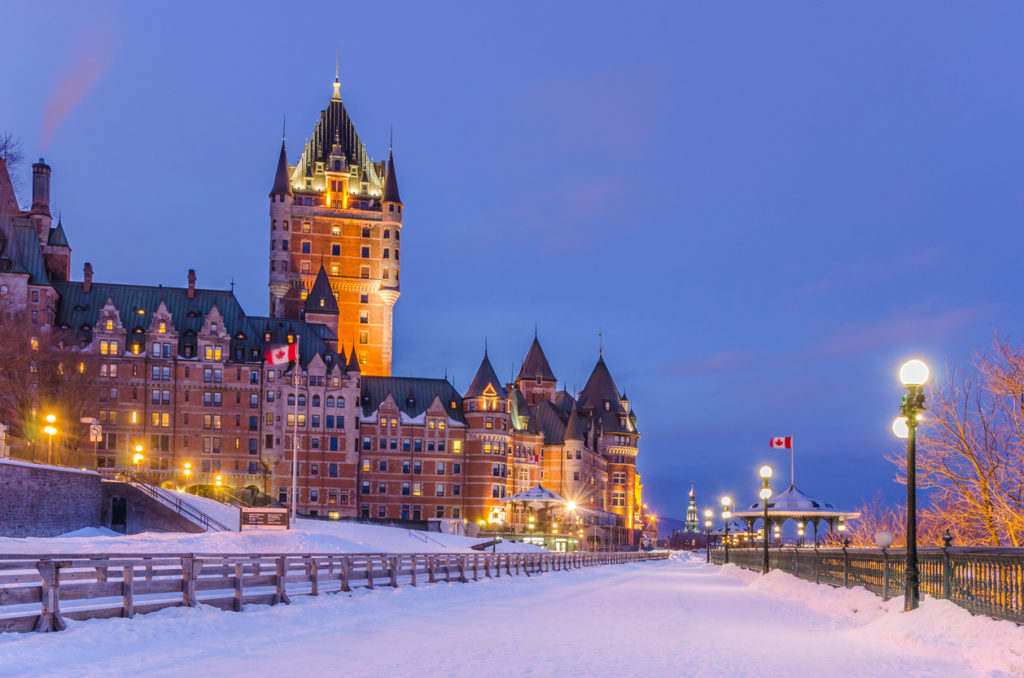 Another company that provides dog sledding adventures in the Quebec area and delights visitors with a variety of tours is Chien et Loup. Whether you want to enjoy a half-day dog sledding experience or a one-day adventure, Chien et Loup will make sure you will have the time of your life. The company is small and cares for 44 malamutes crossed with wolves. If you want to enjoy a true adventure, choose the two-day expedition that will take you to beautiful forests and 11 lakes adorned with breathtaking scenery.
And don't forget!
Always choose dog sledding companies that care for their dogs and breed them with respect. Do a bit of research and don't be afraid to ask the tough questions. Sled dogs love to run and have no problem with the cold climate but it's important for them to be cared for and loved. And always thank them for the ride once your adventure is over. This is their most cherished reward. Pet them and spend some time with them. They will love you for it! And, even though, you will probably feel exhausted, they will gladly go for another ride. Because it's what they do best!