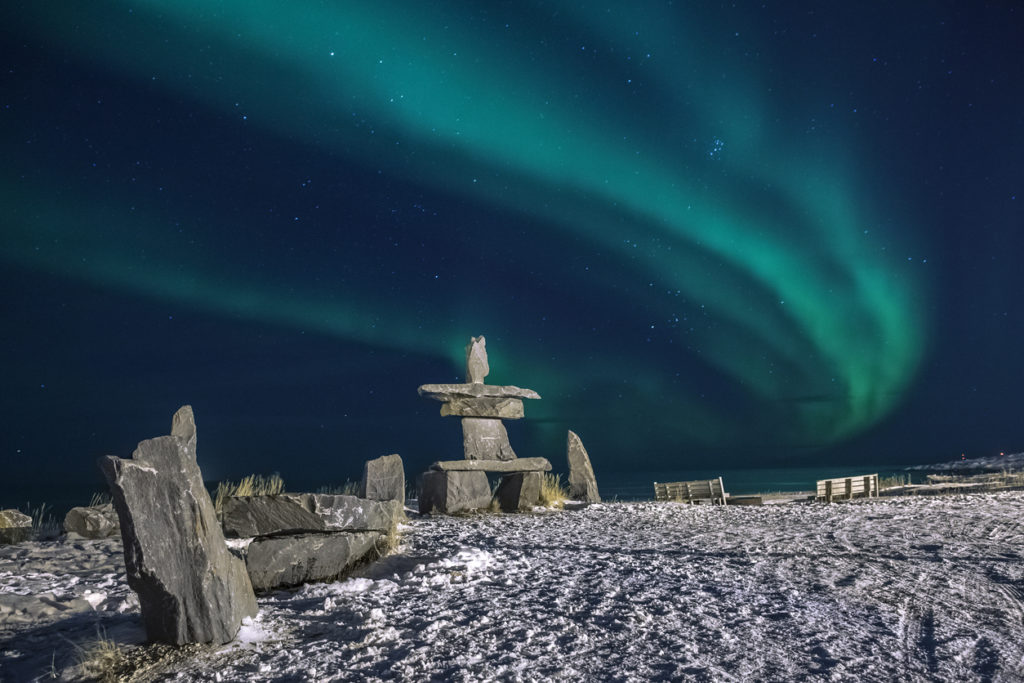 Probably one of Canada's best-kept secrets, Manitoba is a prairie province and paradise for outdoor adventurers. Manitoba lures travelers with untamed wilderness, Arctic tundra, and endless prairies. On one side of the region awaits the sub-Arctic coastline with the fabulous Hudson Bay, where polar bears roam free in the autumn, and beluga whales are easy to spy on in the summer. The other side is reserved to the region's classy and cosmopolitan capital Winnipeg, where travelers discover fascinating museums and a maze of historic districts. The two sides are connected by a breathtaking landscape dotted with farms, prairies invaded by wildflowers, and no less than 100,000 lakes.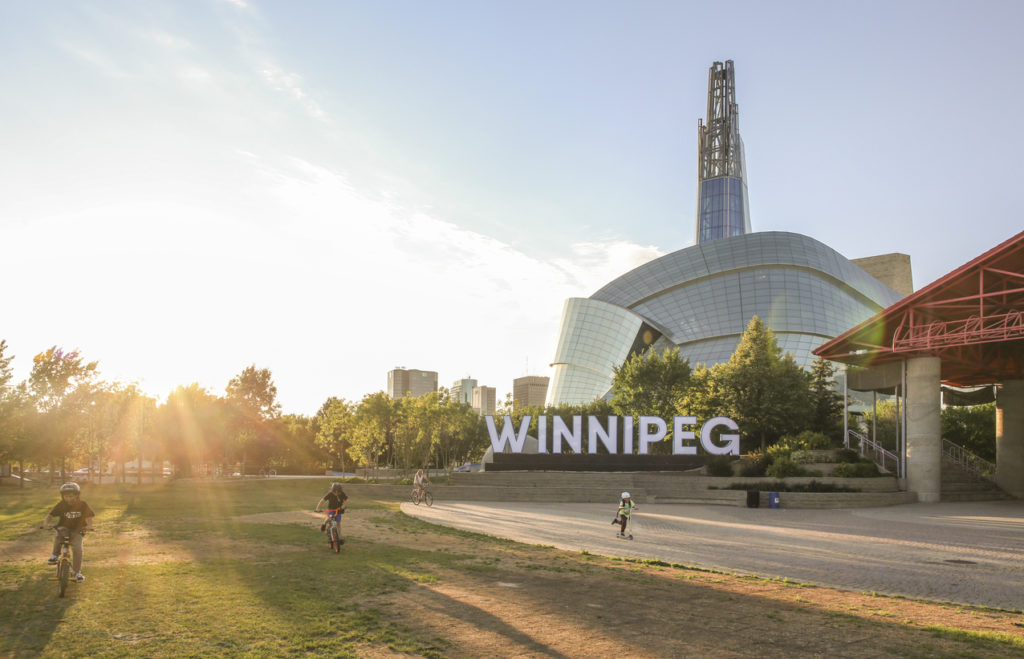 As expected, wildlife is spectacular in Manitoba. From black bears, wolves, moose, and elk to migratory birds, Manitoba has some of the best wildlife viewing areas in Northern Canada, especially in the northern region. The region has a small population compared to its immensity, but the people of Manitoba are welcoming and renowned for their hospitable natures. They embrace diversity and have the famous festival Folkalarama in Winnipeg dedicated especially to celebrating Canada's ethnic communities. If you have the opportunity, don't hesitate to visit Manitoba. Check out some of the best attractions in Manitoba and choose your favorite: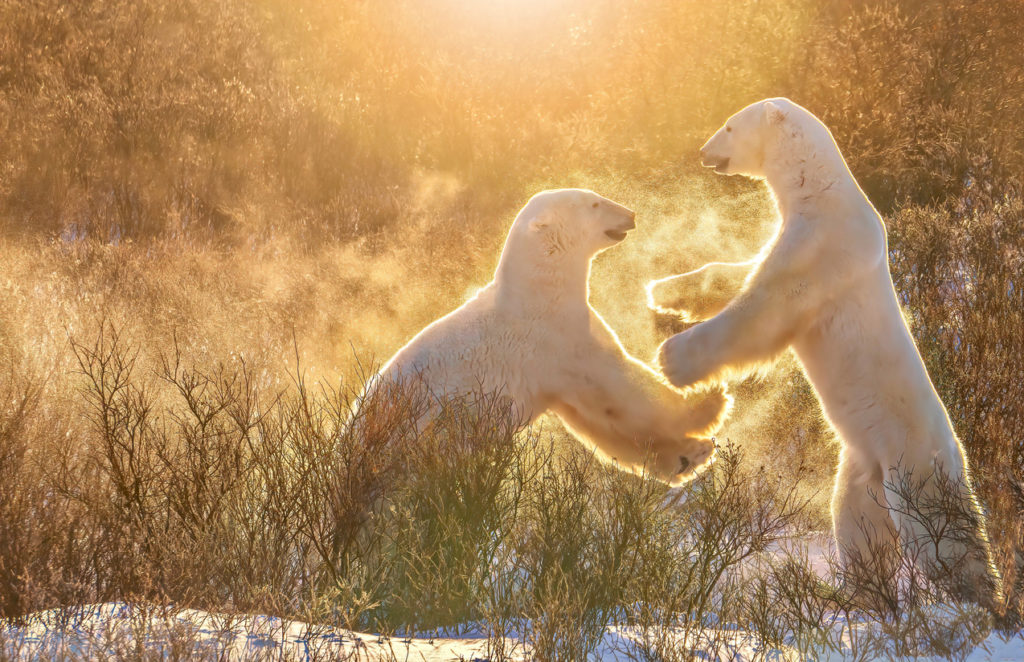 Discover the "Polar Bear Capital of the World"
Also known as Churchill, the Polar Bear Capital of the World awaits visitors on the rocky coast of Hudson Bay. Visit Churchill in autumn for your chance to spot polar bears wandering onto the ice-floes in the bay. The town is a real magnet for polar bear fans from around the world. The most curious and courageous of all usually book a tour in tundra buggies to get up close, yet not too personal, with the bears. Best time to visit for your chance to admire these majestic white creatures is in October when they migrate to Hudson Bay for fishing and hunting.
In winter, the focus changes from bears to the mesmerizing Northern Lights. This is the season when skies are clear and display a magnificent starry spectacle adorned with the magical Aurora Borealis. If you want to learn more about Manitoba, visit the Eskimo Museum where you can admire exhibits of Inuit tools and works of art dating back to 1700 BC. Summer is the best season to visit Fort Prince of Wales National Historic Site built in the 1700s.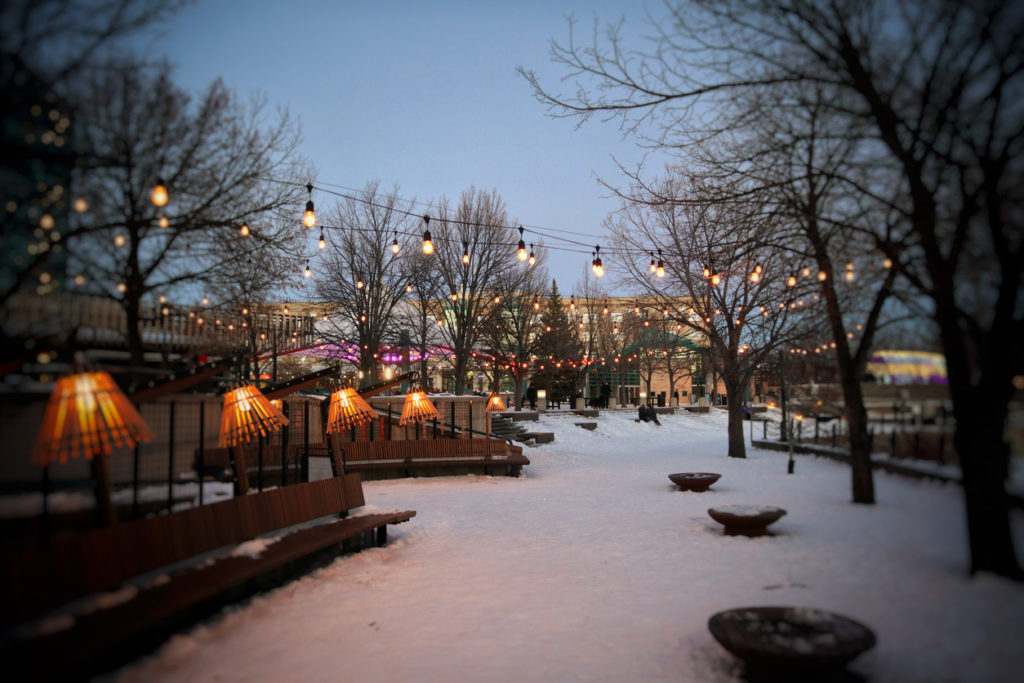 Visit the capital of Manitoba
Winnipeg is the gem of the prairies, an elegant destination that lies at the confluence of the Red and Assiniboine Rivers, a location known as The Forks. One of the most racially diverse cities in Canada, Winnipeg boasts a spectacular cultural life. From museums like the Manitoba Museum, Canadian Museum of Human Rights, and Manitoba Children's Museum to gorgeous historical buildings and great parks, Winnipeg makes sure everyone is entertained.
The Forks National Historic Site is the place to be in summer. This large park is adorned with numerous river parks and attracts visitors with a historic port, lovely market area, numerous restaurants with outdoor patios, and various events and concerts. In winter, the park's main attraction is its outdoor skating rink.
Have fun outdoors
Manitoba is a huge playground for outdoorsy travelers and boasts a varied landscape embellished with forests, prairies, and crystalline lakes. Home to several national parks and an abundance of outdoor activities, this gorgeous Canadian region makes sure everybody stays active. For breathtaking scenery and wonderful hiking, head to the Riding Mountain National Park, also great for black-bear spotting, biking, horse riding, and wildlife viewing.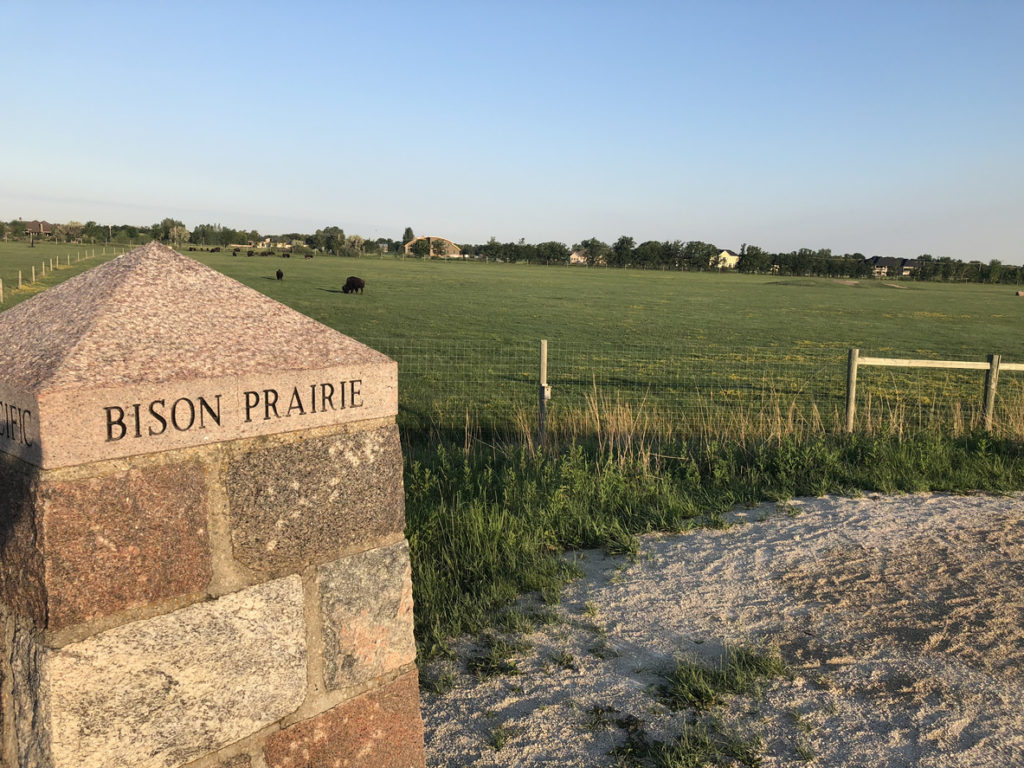 The park's self-guiding hiking trails are designed for every fitness level, from the easy Beach Ridges Trail to the challenging Bald Hill Trail. In winter, cross-country skiers often meet on the Ochre River Trail, while fishers set up base on the shores of Clear Lake, Lake Katherine, and Deep Lake. The lakes abound in trout, northern pike, catfish, and walleye. Near Lake Audy, you'll have the chance to admire a herd of buffalos roaming freely in a 552-hectare enclosure.
If you're up for a canoeing adventure, you're in the right place. Seal River invites the bravest adventurers to take to the waters and enjoy an unforgettable canoeing experience on one of the most challenging canoe routes in the country. Want to take things slower? Head to Whiteshell Provincial Park, situated only two hours from Winnipeg, and enjoy a relaxed afternoon paddle. Watersports fans will have a blast on Lake Winnipeg and Lake Manitoba. From swimming to windsurfing and sailing, the lakes welcome visitors with a variety of watersports adventures, especially at Grand Beach on Lake Winnipeg. The Grand Beach Provincial Park attracts sunbathers with a long stretch of soft sand, fun activities, and its proximity to Winnipeg.