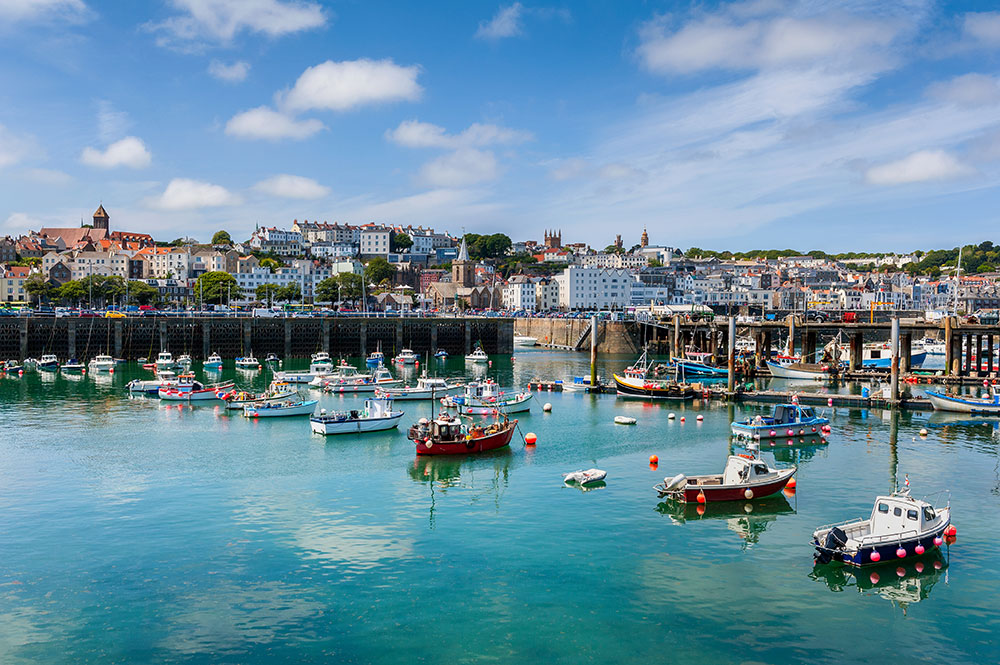 Although they are not as popular as other islands, the Channel Islands are definitely worth visiting and discovering. Yes, it's possible for some people to have never heard about these mysterious islands, but they are definitely a travel destination that should be added to your itineraries.
The Channel Islands are an archipelago situated in the English Channel, off the Normandy coast of France. While their residents are British citizens, you will be surprised to find out that they are not part of the United Kingdom. They're not even part of the European Union. The Channel Islands…just are! Are there to be explored and create a wonderful setting for a memorable holiday.
However, it's worth mentioning that they are possessions of the British Crown, although they have their own administrations. Now that the political and geographical aspects of the Channel Islands have been elucidated, let's move on to what really matters: the islands with their amazing attractions and breathtaking scenery. Jersey, Guernsey, and Alderney, as well as the tiny islands of Sark and Herm, will be happy to welcome you with beautiful coastlines, picturesque harbors, and a vintage charm. You will discover subtropical plants protected by the warm Gulf of St Malo, as well as all the seafood you can eat.
The islands of Jersey and Guernsey are the main entry points, so you will have no problem flying or taking a ferry there from England and France. Since, during World War II, the Channel Islands were occupied by the Nazis – this was, in fact, the only British soil ever occupied by the Nazis – expect to find museums ready to tell plenty of war stories.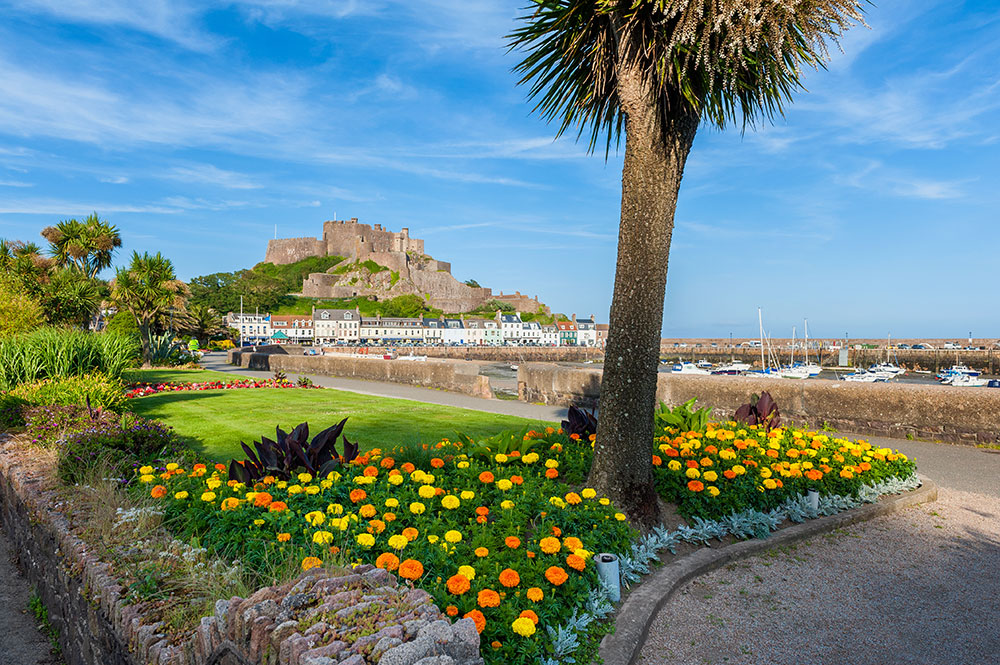 Jersey
A small island with a big personality, Jersey is known for having amazing tides, rustic country lanes and cliff top views to die for. The sea is always close by, wherever you will find yourself. There's an abundance of things to do and see in Jersey and not as many tourists as you would expect, so you will be able to enjoy its scenery without being lost in a sea of people. Why is this important? One of the main reasons to visit this beautiful place is discovering its spectacular landscape. And you can only do that if you're ready to walk many paths. Jersey is indeed a paradise for those who like hiking. The North Coast will take you along the Cliff Paths and will keep you walking for most of the day.
While the North Coast is dramatic and wild, the South Coast is waiting for you with quiet sandy beaches and guarded bays, where you will get to discover the impressive tides of Jersey. One of the most popular paths in Jersey is the one between St Helier and St Aubin that offers superb views over Elizabeth's Castle. Don't miss a visit to the Corbiere Lighthouse and, of course, never leave Jersey without first visiting the iconic Mount Orgueil Castle that overlooks the village of Gorey. The castle is 800 years old and a beautiful example of medieval architecture. If you're searching for beaches, Plemont Bay is definitely a must-see destination. However, make sure you're visiting when the tide is low, so you can admire the impressive number of caves carved inside the cliffs.
Guernsey
There are no less than 27 different bays in Guernsey, so you can be sure you will find the perfect spot for enjoying beach days. The splendid south coast of Guernsey has long strips of sand and hidden bays, guarded by imposing cliffs ready to be explored. Kayaking is one of the most popular outdoor activities practised in Guernsey, as is golfing. Yes, Guernsey has well-kept golf courses ready to keep you busy for many days in a row.
If you want to do some sightseeing, start with St Peter Port, a hilly town adorned with cobbled streets and beautiful Regency architecture. It is a lovely harbor town, home to Castle Cornet, one of the main attractions on the island, as well as to Hauteville House that was once the residence of Victor Hugo. As expected, Guernsey to has its share of war museums. When it comes to local gastronomy, you should prepare your taste buds for locally grown vine tomatoes, peppers and mushrooms and, of course, seafood that makes an appearance in most of the menus.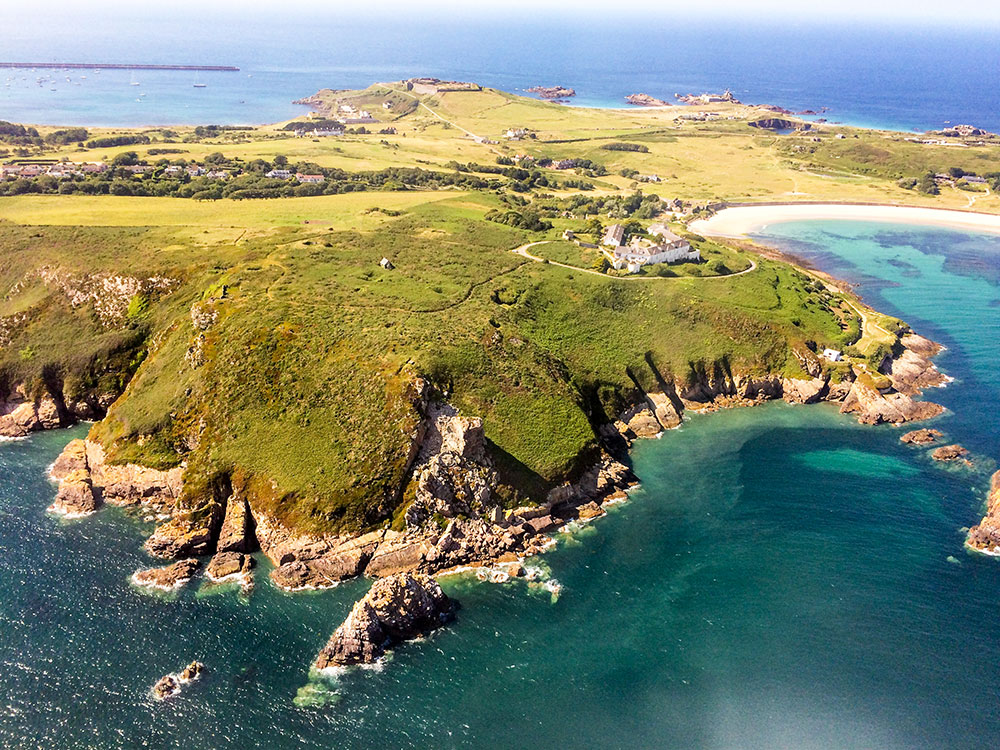 Alderney
The third-largest island of the Channel Islands, Alderney is a remote paradise for wildlife. It is home to an outstanding variety of wildlife, including 7000 seabirds and even blonde hedgehogs. Alderney is only three miles long and a mile-and-a-half wide, so you can easily walk along the entire island in just one day. However, this doesn't mean you will have nothing to do see or do here. The island's capital, St Anne is a pretty little town where you will find lovely architecture but no chain stores.
Yes, Alderney is an island out of time, where you will have to go to the butchery, the bakery, and where you can even buy your own fishing net from a fishing-net-maker. You will eat your delicious cheese sandwiches or fish and chips right on the beach accompanied by…champagne because…why not? No rules apply to Alderney. Even the road rules are just a few and you will not see many people wearing a seatbelt. Enjoy!
If you enjoyed this read you may also like: https://www.purevacations.com/the-great-st-petersburg/