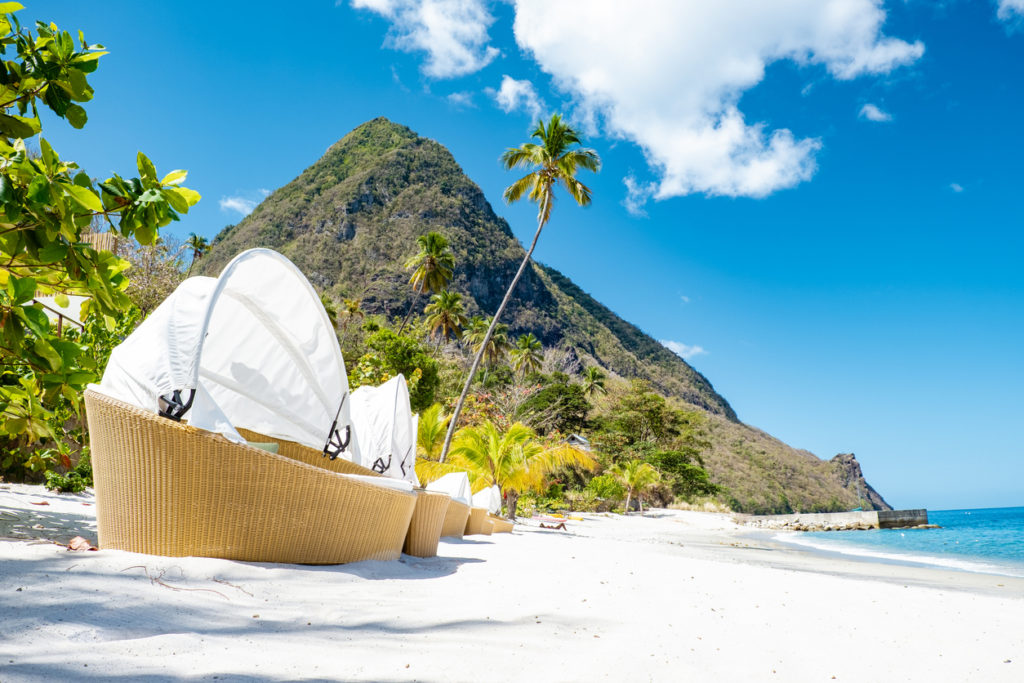 An escape to St Lucia is one of the most glamorous escapes one can dream of! Hypnotic turquoise waters, dazzling sandy beaches, and luxuriant rainforests create an idyllic setting and capture the Caribbean's quintessential beauty. Guarded by the dramatic Pitons and framing the infinite ribbons of pearly white sand with spectacular scenery, St Lucia lure dreamers and romantics with the promise of unforgettable adventures and luxurious resorts. And it always keeps its promise! No traveler has returned from these lands disappointed.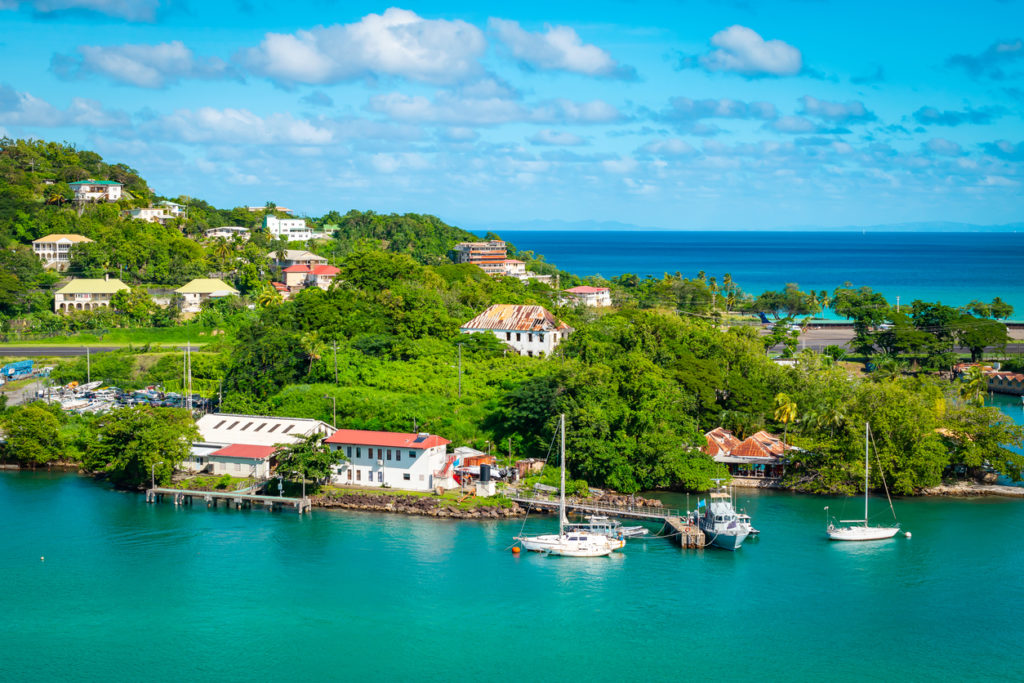 St Lucia grabs your mundane worries and daily stress and throws them into the infinite blue ocean replacing them with romantic energy, relaxing experiences, fun nights, and unforgettable memories. There's no escaping St Lucia's magic and we're all thankful for this! St Lucia is the land where nature, beauty, romance, and luxury meet to create that irresistible painting we're all picturing when trying to escape the routine!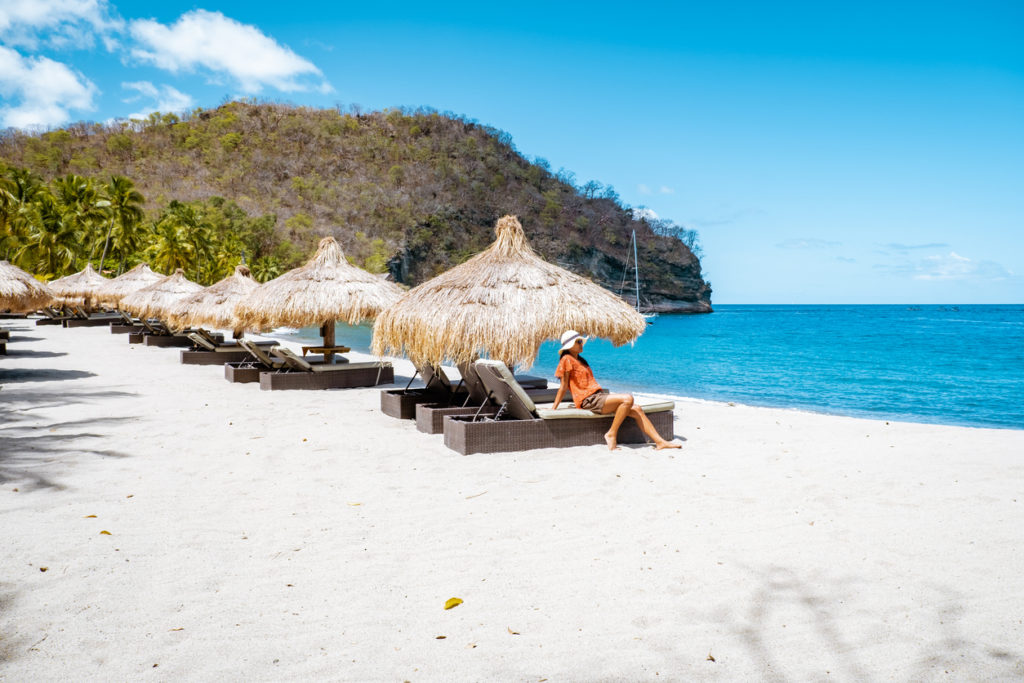 Fabulous beach experiences
When you escape to St Lucia its beauty gravitates around its spectacular beaches renowned for their surreal velvety sand and impeccable turquoise waters. The gorgeous beaches in St Lucia are a true wonder of nature. The island has volcanic origins, making the sand a beautiful mixture of golden and black particles. The beach of Anse Piton is considered by many the best beach in the Caribbean and one of the most beautiful beaches in the world, a superb ribbon of soft sand. The top of the best beaches in St Lucia also includes the stunning Anse Chastanet and Anse Cochon.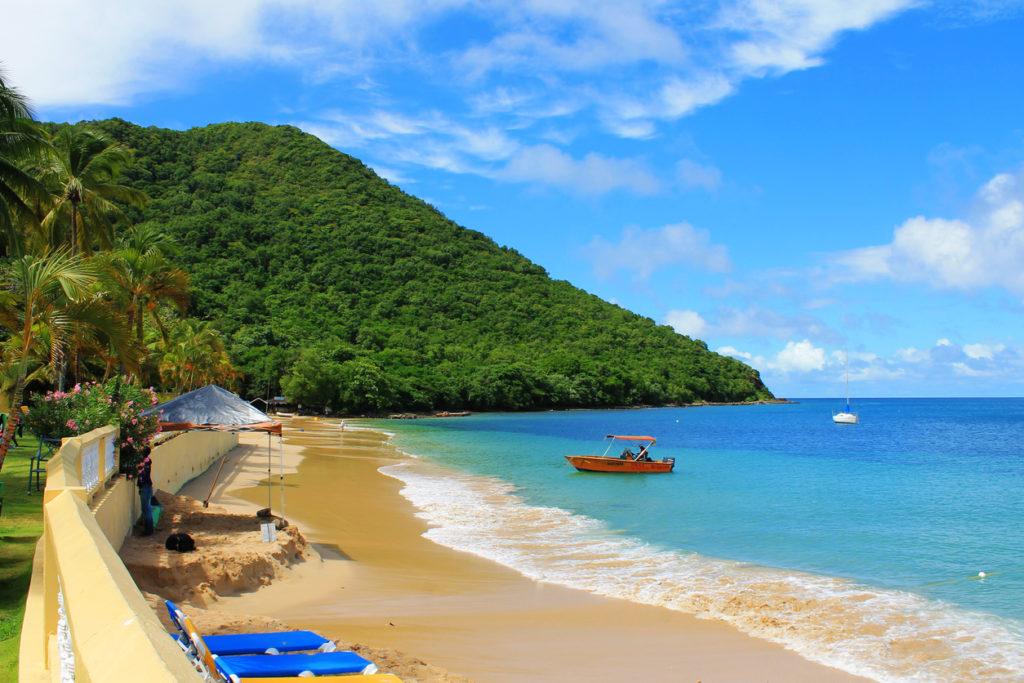 While the west coast has calm waters, ideal for families, the east coast is often visited by impetuous winds making beaches like Anse de Sables and Cas en Bas ideal for kite surfers. You can escape to St Lucia coastline which is lined with spectacular luxury resorts happy to pamper their guests and enchant them with extraordinary amenities and services.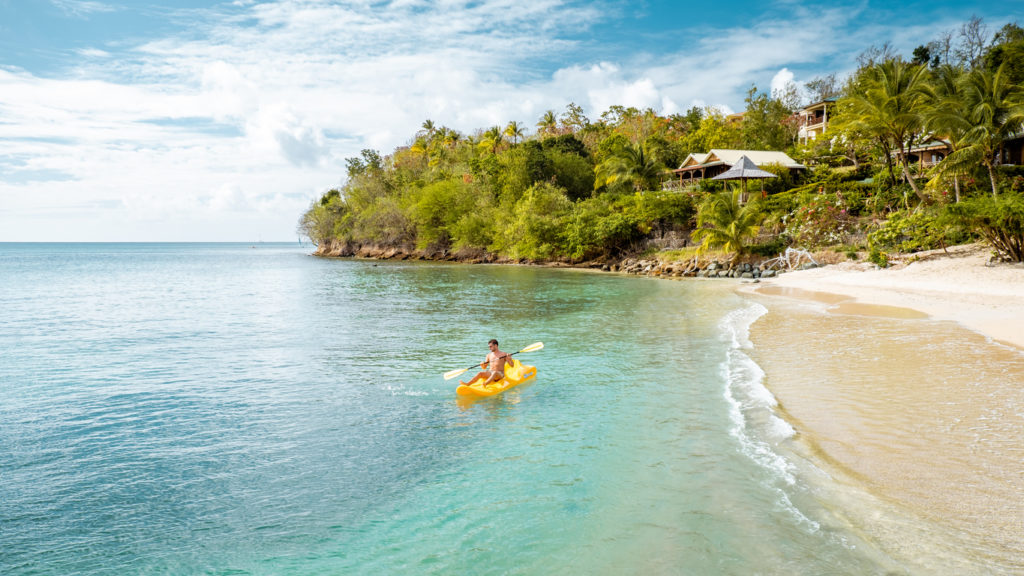 Mesmerizing water adventures
Beyond the soft sand of the beaches awaits a breathtaking underwater universe adorned with superb coral reefs. This is the world where divers and snorkelers come to discover, a realm blessed with an abundance of tropical fish and other magnificent marine creatures. The reef at Anse Piton is the ideal destination for passionate snorkelers happy to encounter squids, tiddlers, eels, and parrotfish, while Petit Piton promises scuba divers unforgettable experiences that will take them face to face with shipwrecks, crustaceans, and octopuses. Anse Chastanet lures curious divers with nurse sharks, turtles, and seahorses and takes them into the depths of crystalline blue waters.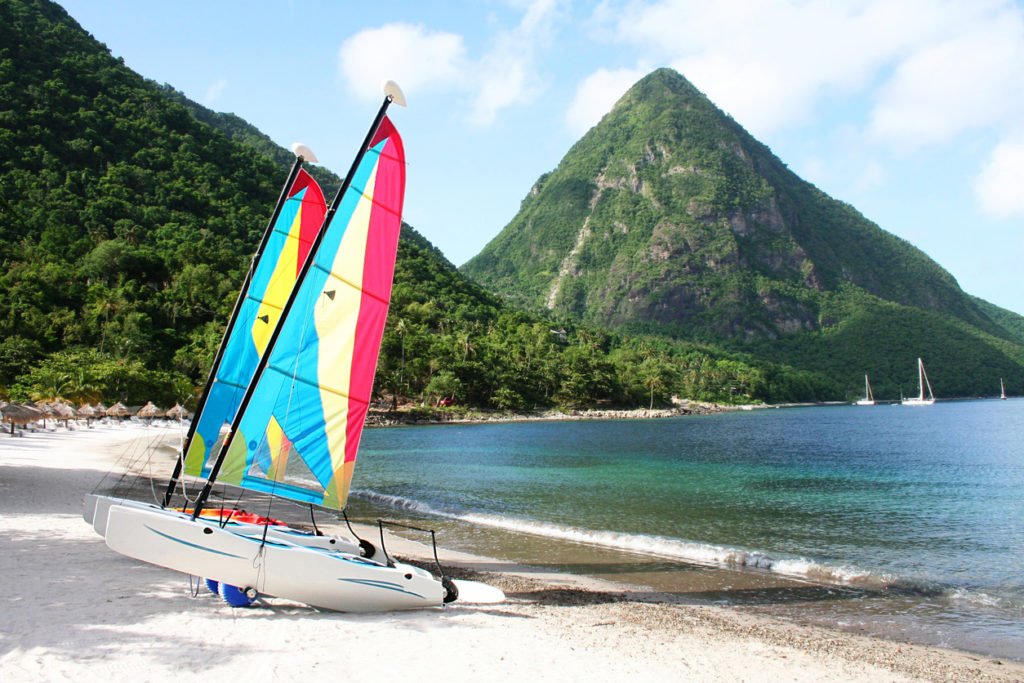 If you prefer to witness the majesty of aquatic creatures from the comfort of a boat, book a whale watching adventure. More than 20 species of whales, including sperm whales and humpbacks, visit St Lucia awaiting spectators off the coast of the island. Sailing is always an option in St Lucia, Marigot Bay and Rodney way waiting for posh visitors to hire any type of craft they desire. Tour operators can add to the itinerary a "free-floating" holiday that will take them to the neighboring islands on board a luxurious yacht.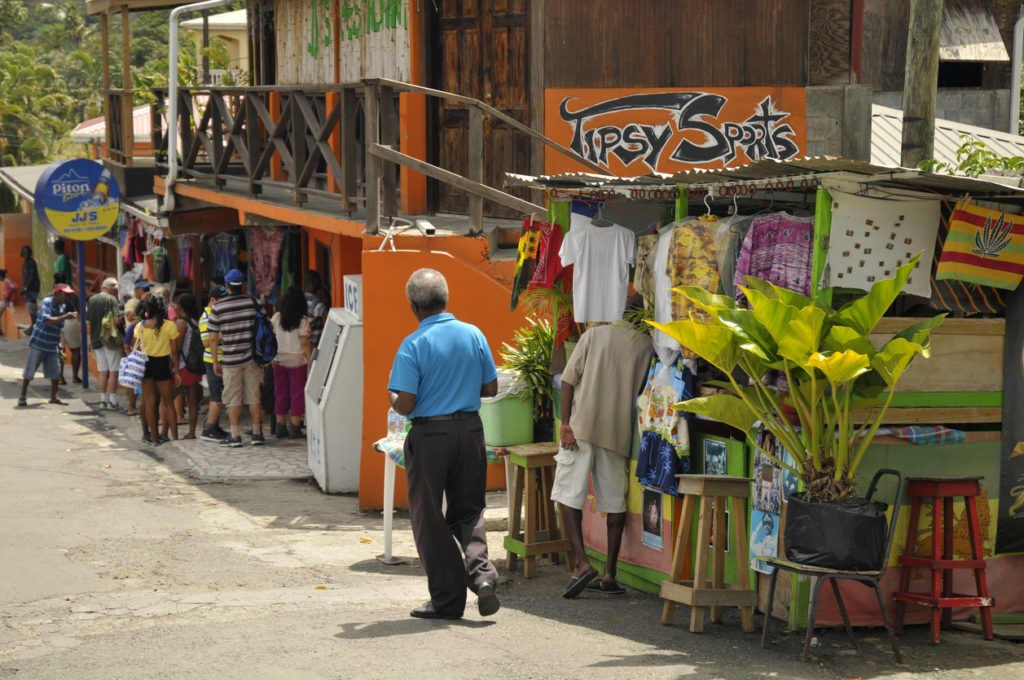 Thrilling outdoor activities
Surprisingly, St Lucia is also known for its superb mountains and addictive outdoor activities. The island's interior is wrapped in lush rainforests and crossed by numerous mountain and plantation walks. However, no trekker just follows a route from A to B. Hiking in St Lucia is about immersing into the surroundings and embracing the sublime gifts the island has been blessed with. It's about admiring the stunning views and discovering forest reserves alongside guides that can tell you more about the local plants, birds, and reptiles.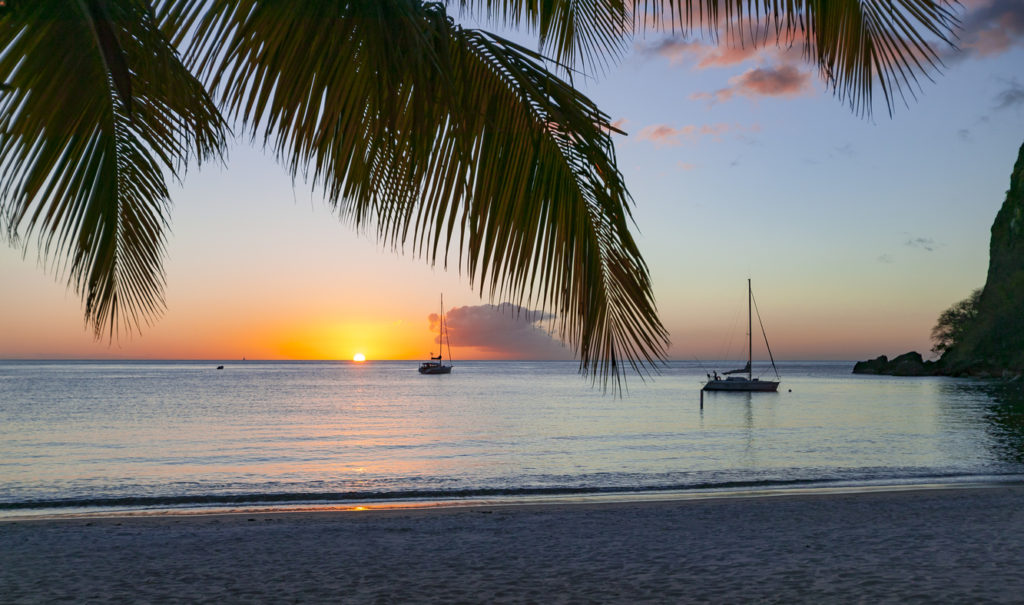 A trek in St Lucia is more of a journey of knowledge and less a challenge to conquer peaks. The most famous hike is to the top of Gros Piton but you'll discover fabulous scenery and flora and fauna at the Bois d'Orange Swamp and Piton Flore Reserve too. Just outside Soufriere, the island's second-largest settlement, awaits the beautiful and accessible Diamond Fall Botanical Gardens. Guided hikes to the Millet Bird Sanctuary and the Edmund Forest Reserve are always a fun way to spend the day for ambitious hikers.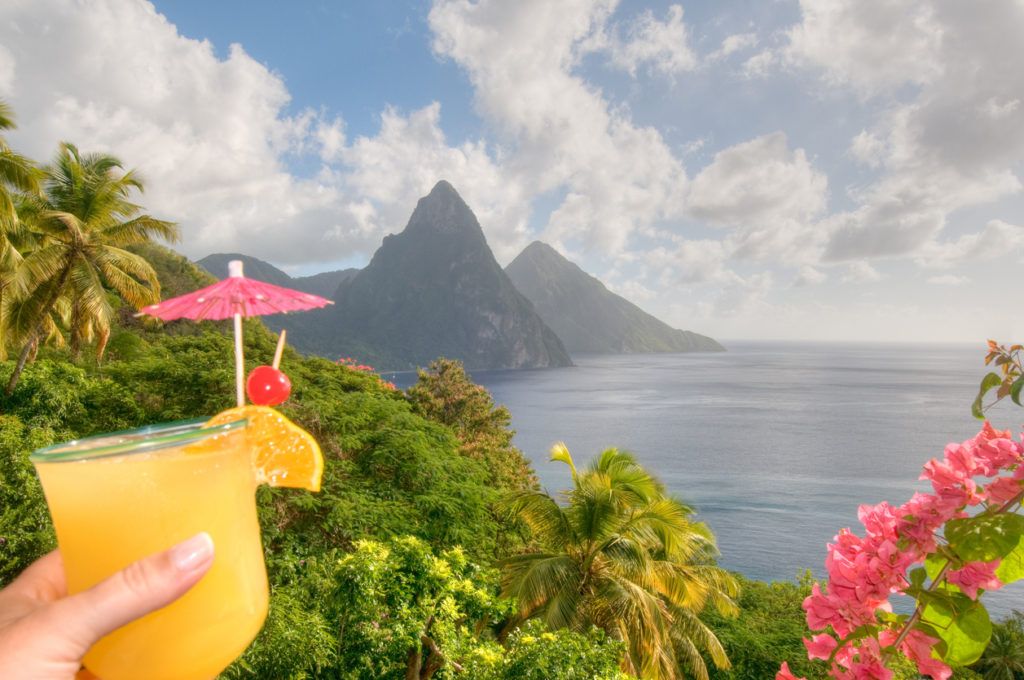 Delicious food and vibrant nights
The menus in St Lucia are an extravaganza of Creole flavors touched by French and West Indian influences. Expect a seafood cornucopia, as well as plenty of spices, like nutmeg, cocoa, parsley, and cloves. You'll always find foodies flocking to cocoa plantation tours, especially at Hotel Chocolat, that sources cocoa from its own plantation at the Rabot Estate. The menu at Hotel Chocolat is dominated by chocolate served in all the shapes and combinations you can think of.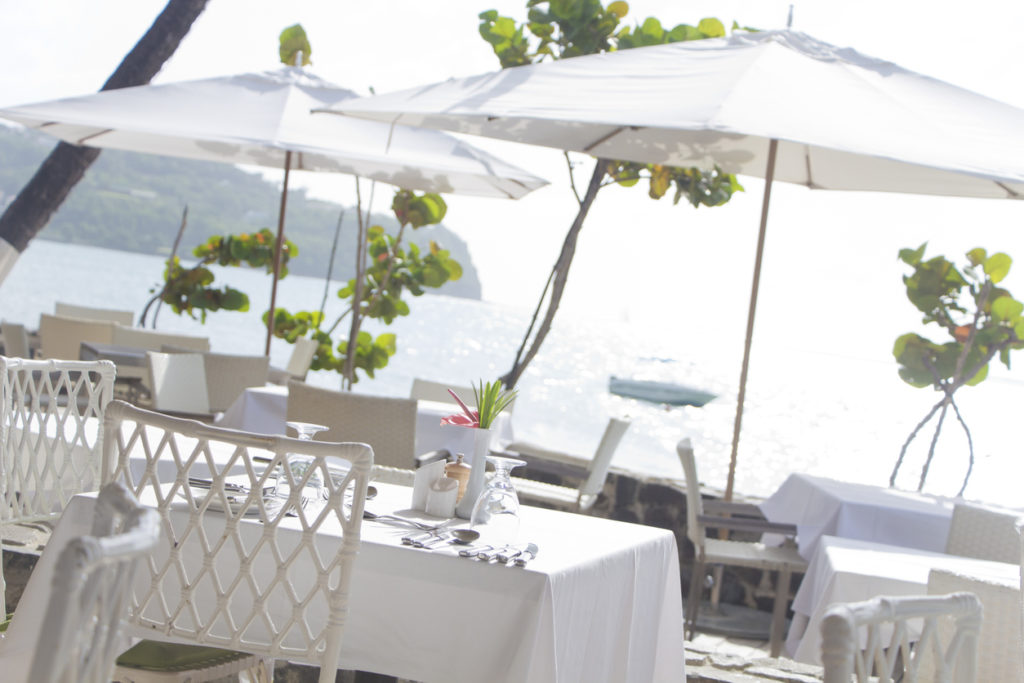 The restaurants in St Lucia are also known for their local langouste, cooked in a variety of ways, bouyon, lambi, and green figs and salt fish. The nights in St Lucia are whatever you want them to be. Romantic and serene, tranquil and inspiring or fun and vibrant. Most parties in St Lucia take place in hotels and restaurants, but on Friday nights, the village of Gros Islet throws a "jump up" event for both locals and tourists eager to release their energy into the ether while dancing like no one is watching. If you're craving for a nightclub euphoria, two of the island's most popular clubs – Indies and The Late Lime are ready to feed your appetite for dancing and live entertainment.