A California surfing trip is a magically diverse surf destination. California offers beautiful stretches of shoreline and has a huge swell window both in the North, Central and Southern part of the state.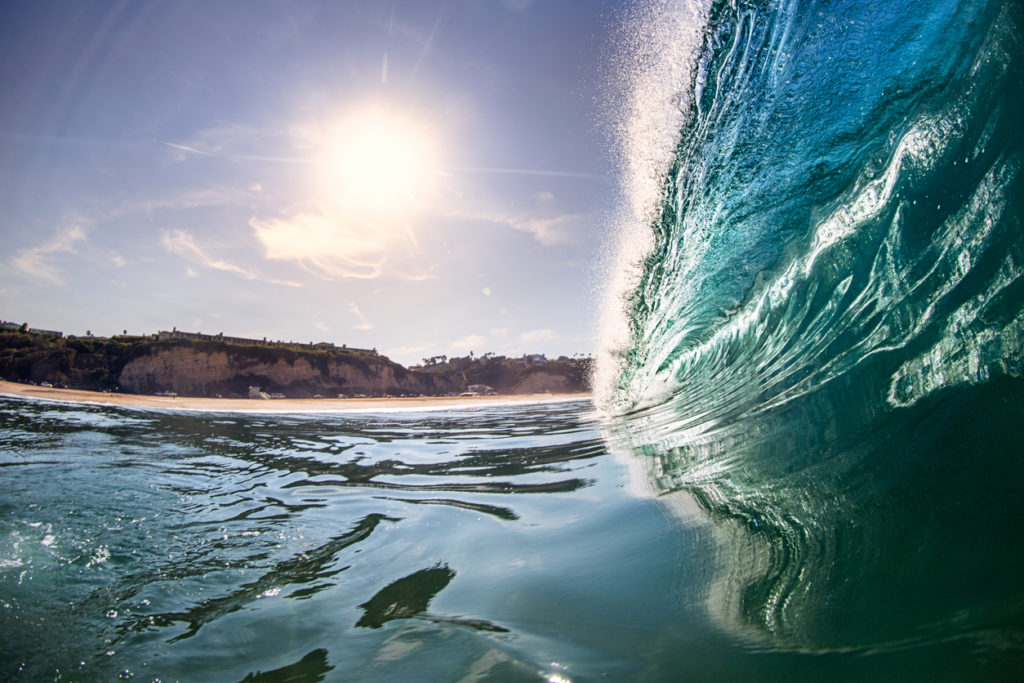 Most of the coast is blessed with highway 1 that stretches the length of the coastline and enables easy surf checks and access to hundreds of spots. California offers something for the beginner to the advanced with waves like Mavericks and Malibu.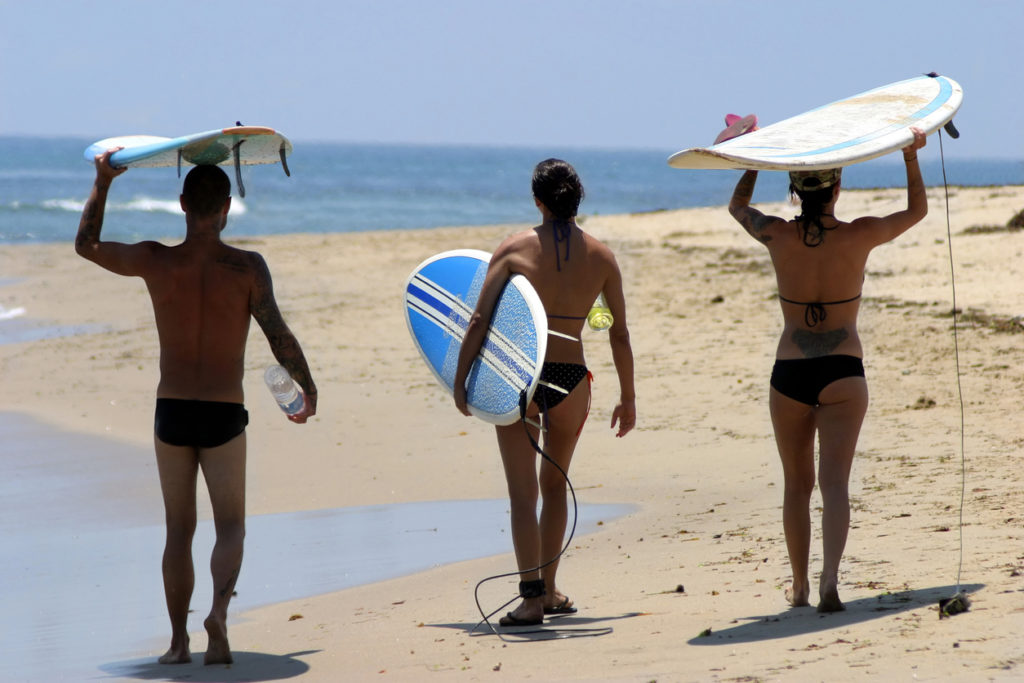 This state should be on the top of your list for a surf trip. Despite being a major surfing destination its crowds are no more than that found in Indo nowadays. With so many choices of spots along the coastline, it is still possible to enjoy a good surf in California with just a few other surfers.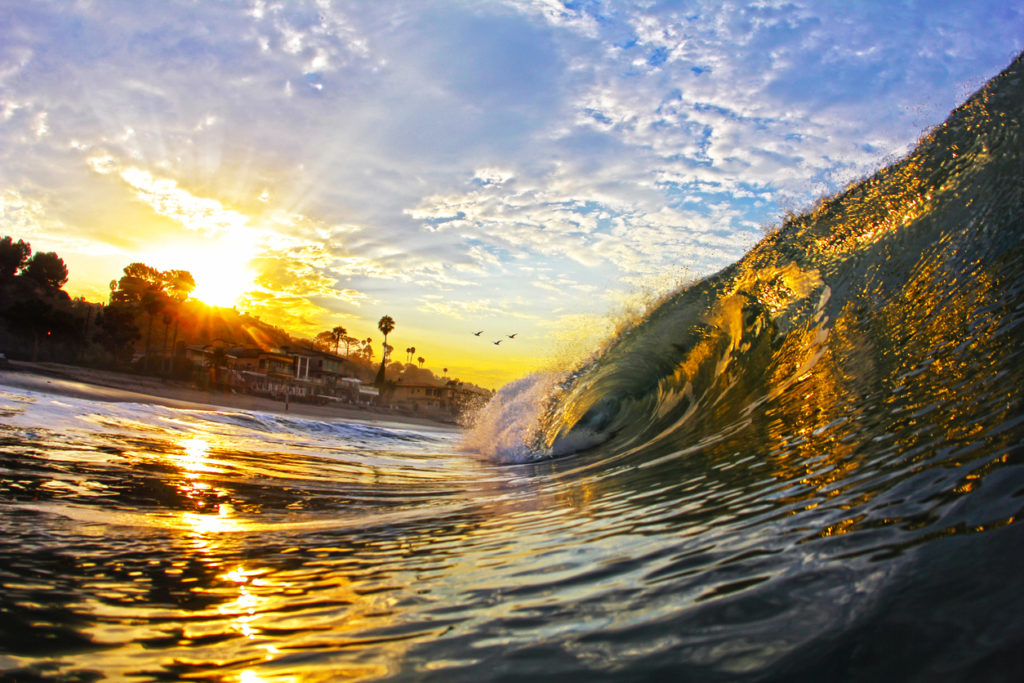 Everything you have heard about California is probably true. However, the one thing California is truly known for is its consistency and there is always somewhere to surf, you may have to use a longboard at times but you always have surf! During the winter months in Southern California, the Santa Ana kicks in, which delivers offshore conditions on big Pacific Swells and generates pure glass surf.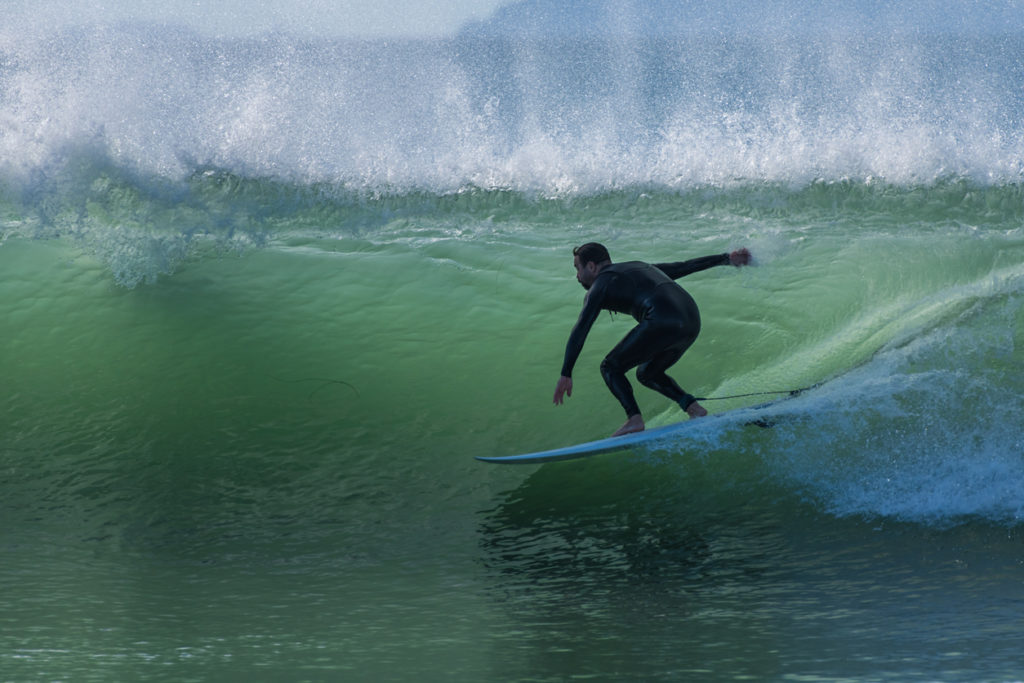 So if you are looking for mild weather all year, easy quality waves to reach and surf, then California is the choice for you and you will not be disappointed. At the very least you will be surfing in a part of history, surfing where modern surfing developed and where the surfboard went through so many changes. You are also most likely to come back with a huge smile on your face from ear to ear having experienced the Californian surf experience.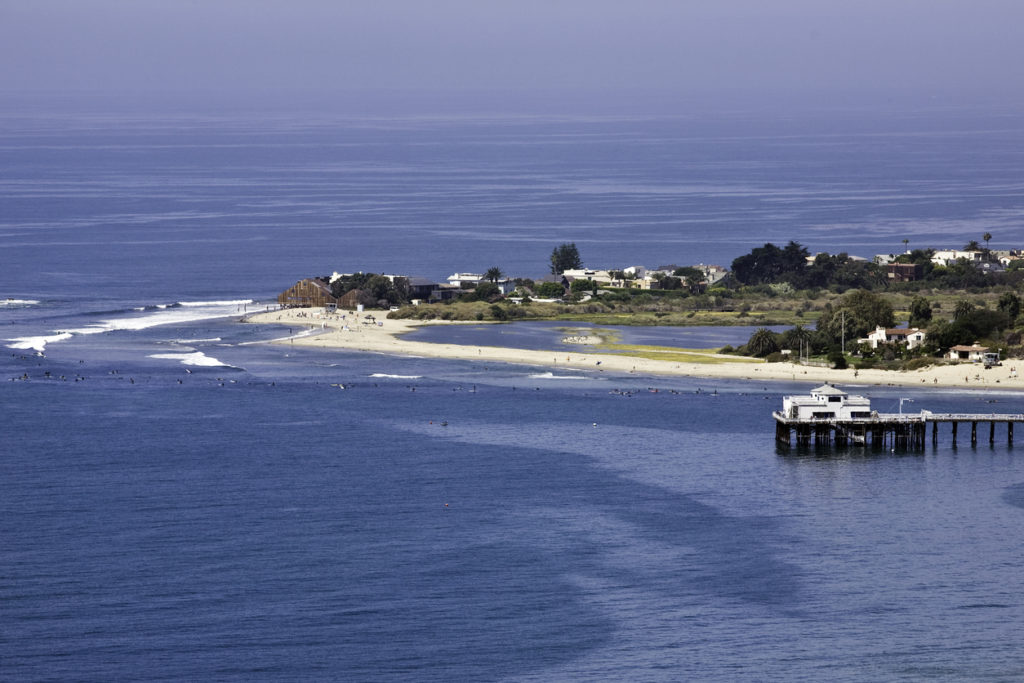 Malibu
One of the world's most famous and right-hand point breaks. Has a number of spots and is known for its length of longboard ride and works through the full tidal range getting more hollow as the tide drops. To surf here is to surf history but more importantly, it is now the home of many famous American movie and political figures so you never know who will be looking over the back garden fence at you!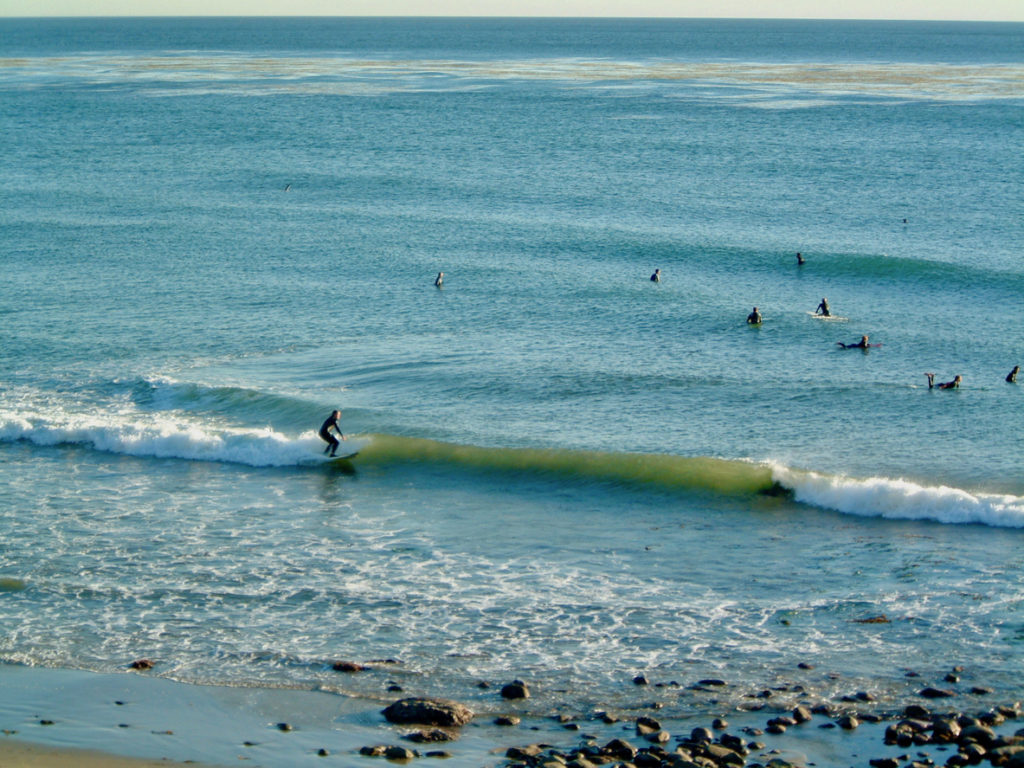 When you say Malibu it should conjure up images of amazingly well shaped right-hand waves which offer rides of over 300 metres or more and of the world's best summer surf spots. Malibu often breaks at 2 to 4ft it is rare for it to exceed 8ft. The surf is normally tubular and seldom mushy and often has the pleasure of slight offshore winds to complement your surf. Due to the lovely setting of Malibu, it has become a rather upmarket surf destination and the cost to stay close to the point is no longer cheap.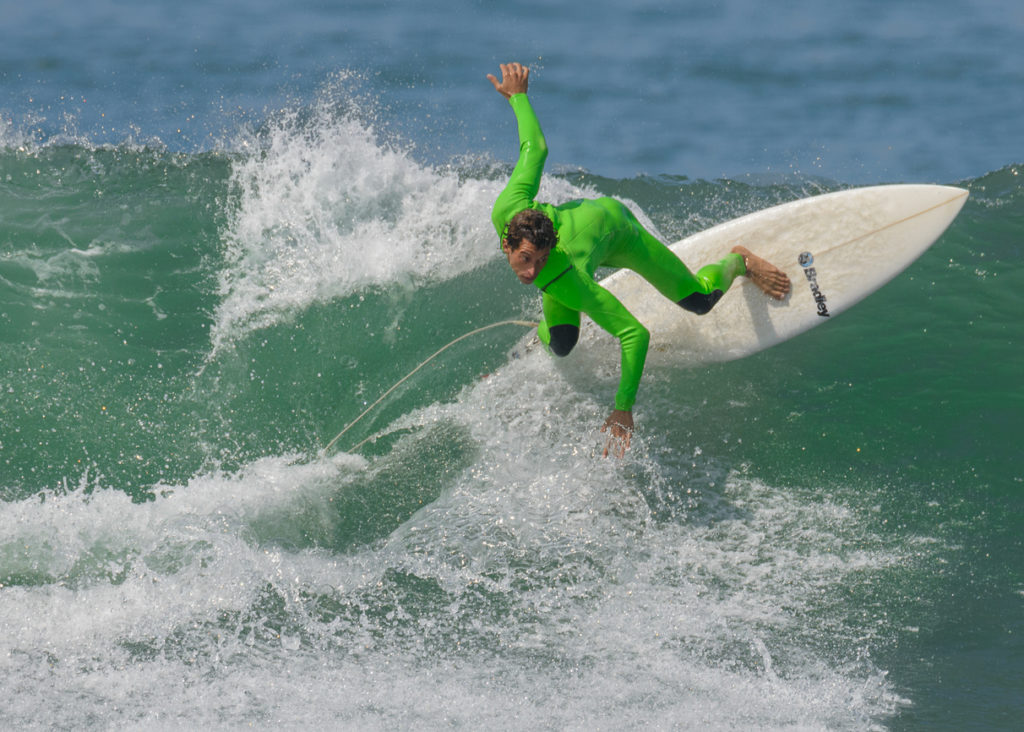 San Clemente
San Clemente is an amazing Californian surf experience and was the early stomping grounds of many a top Californian professional surfer in the 1980 and 1990s. It has a range of spots and changing beach breaks that are all very hollow.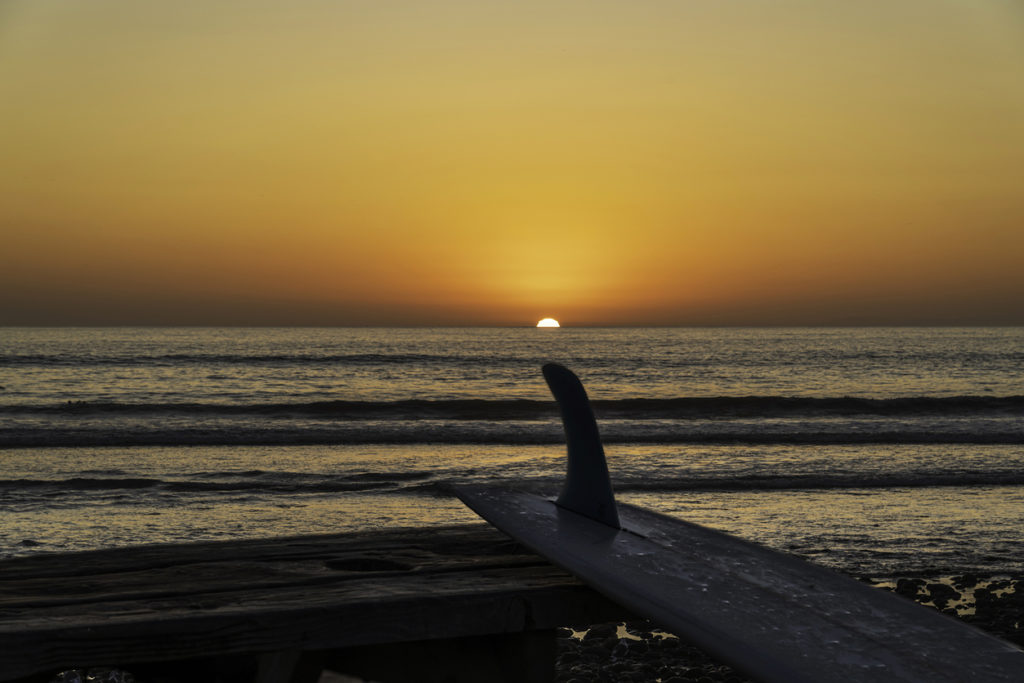 The main spots are the Pier, T street and State Park, all of these are lovely waves offering great peaks and sometimes long and fun tubes that even the beginner can get in! The surf in San Clemente is fun in the summer months and heavier in the winter season with offshore winds always guaranteed when the Santa Ana blows.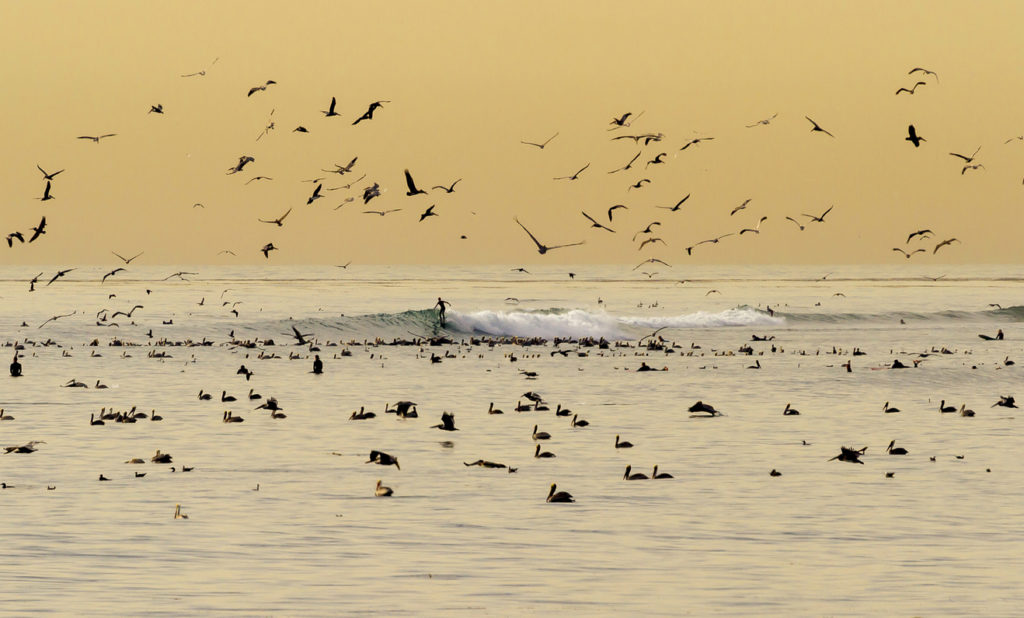 T – Street the main spot in San Clemente is located at the foot of the esplanade. There's a number of rock reefs and beach break spots along this section and real fun peaks with good southerly swells get hollow during low tide. State Park is a hollow beach break with both rock and sand bottom, mostly left-handers but can get good in the summer months.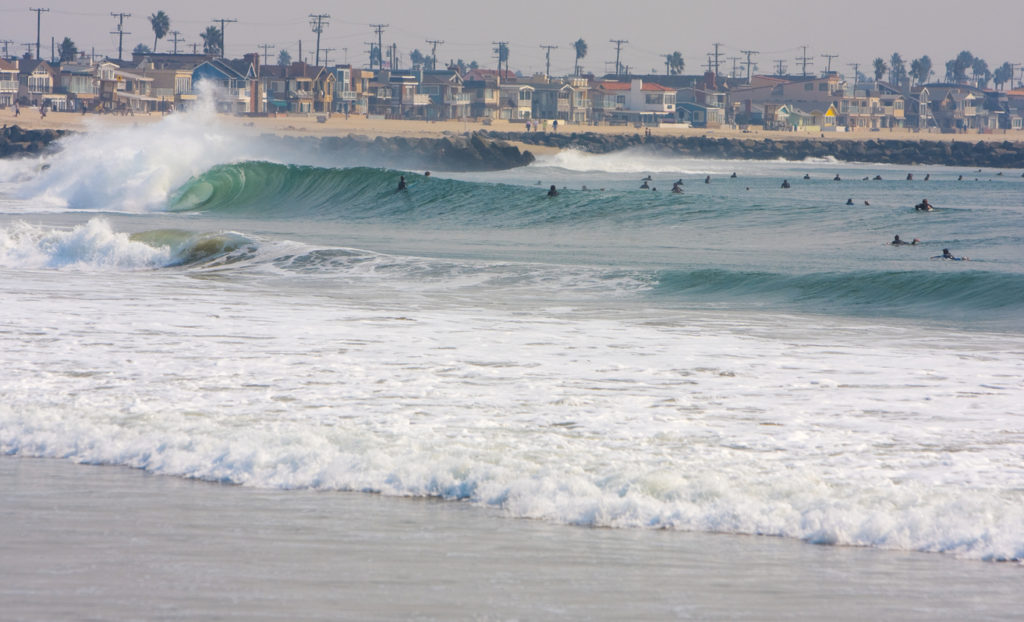 Newport Beach
Newport Beach has a claim to 2 world-class surfing waves one at 18th Street that is similar to the pipeline in Hawaii and the other being the famous Wedge, a freak wave that explodes over a treacherously shallow sand bottom. The main area of Newport Beach is rather more normal with a nice beach break surf that is both fun and enjoyable. You can find surf well between 36th and 42nd street with some peaks giving good short lefts and rights but on some swells, it is possible to surf quite long rides. 22nd Street offers peaks that are fast, hollow and varying in length in both directions and the surf is normally 2 to 5ft.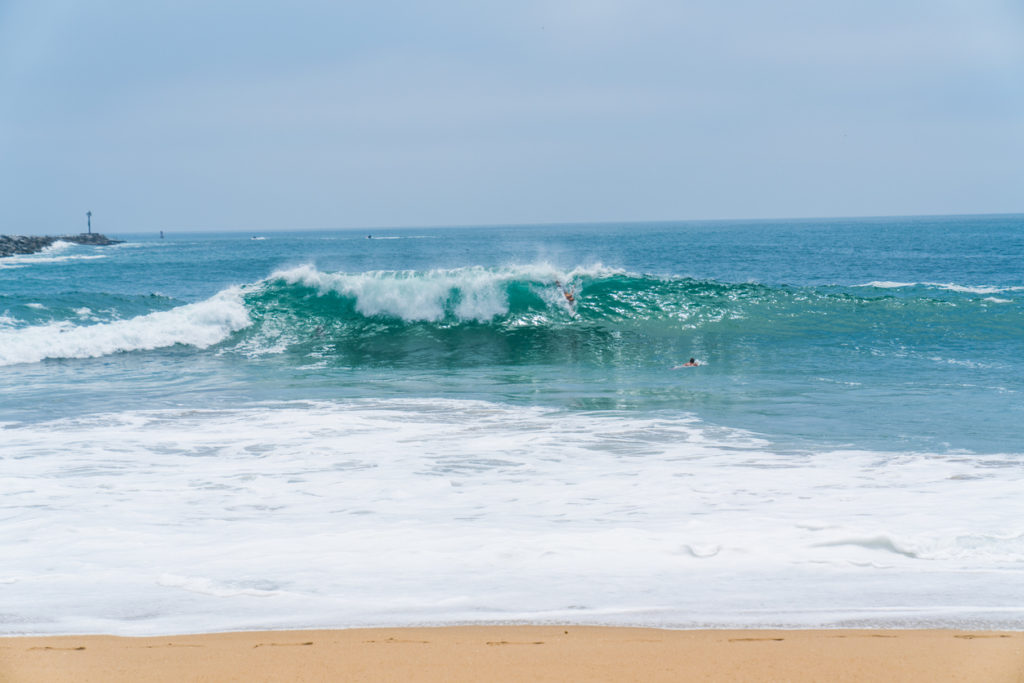 The pier at the end of the beach is great for lefts and the odd right-hander and breaks well on lower tides in the winter with Santa Ana wind making it perfect offshore! This is a great destination to stay and surf and should be on top of your list for California in our opinion.
Just down the road, you will find Huntington Beach which also offers great surfing and a good standard of accommodation.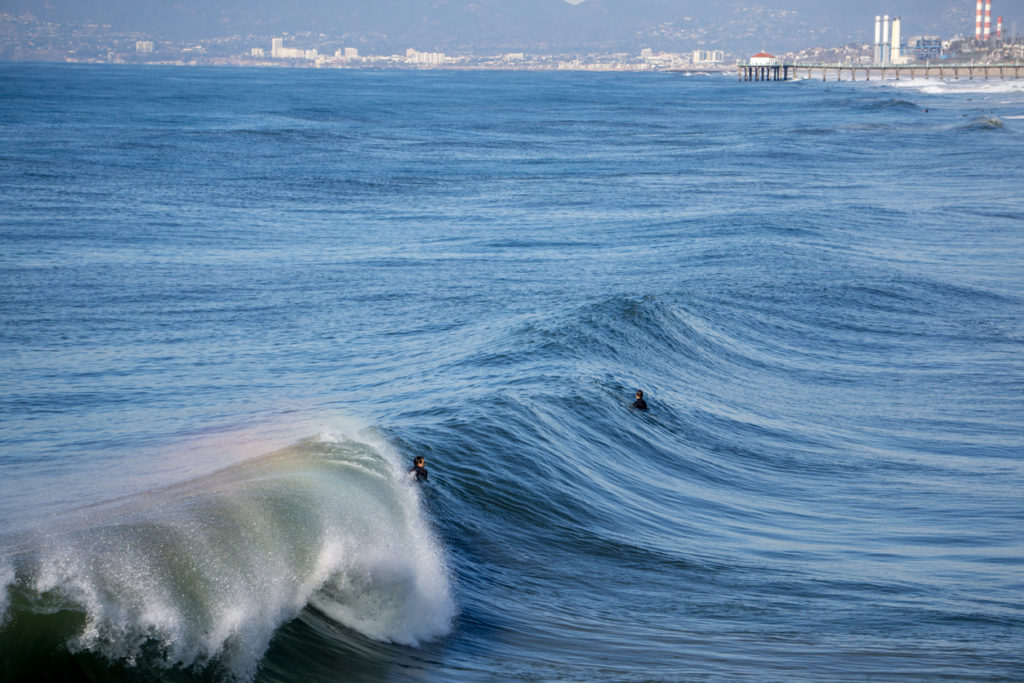 Manhattan / Hermosa Beach
This is a popular beach break right in the heart of Los Angeles with good peaks all along the beach and is often best with morning surfs and offshore breezes that are very common indeed. Manhattan pier and beach is a historic seedbed of surf culture, Dale Velzy first put his ten toes over in 1951 at this spot and with its small, peaky swells combined with medium tides the spots cranks a true splendour! Manhattan pier offers peaks both side and produces good takeoffs in both directions and nice hollow shore break to finish the ride.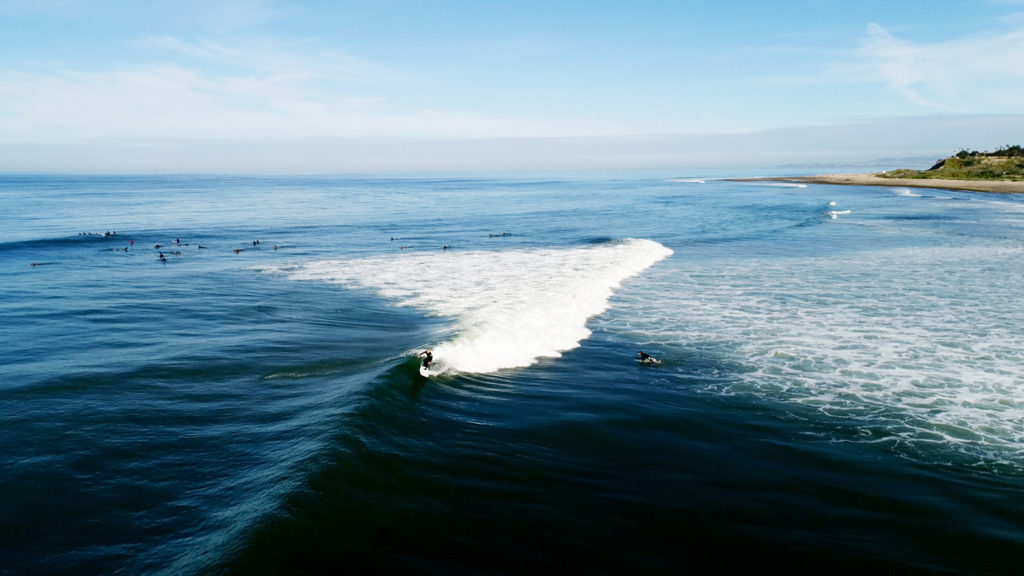 Surf and Weather Conditions
California surfing trip temperature-wise our featured surf zones never drop below 65 F and can go up to mid 80's F. Water temperature never below 60 F and rises to 70 F in the summer. Average surf height all year is between 2 to 4ft with some spots exceeding 25ft in the area of Mavericks for example in Northern California.

If you are looking for a more exotic surfing destination then read this article on surfing the Dominican Republic.