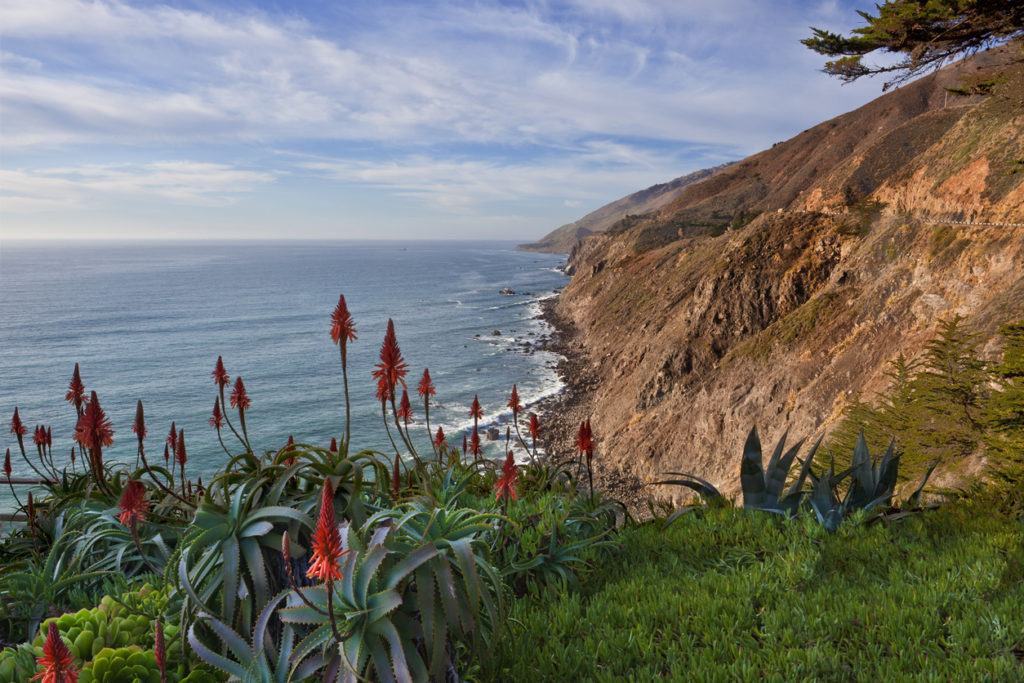 A land of abundance, the Californian Central Coast is rich in fabulous wine regions and citrus groves and creates an idyllic setting for a feast of all senses. The best way to savor the Californian Central Coast? Hire a vintage convertible and discover the variety of micro climates that awaits along the Pacific Coast Highway. From hot and sunny to foggy and cloudy, the coastal climates come with oscillating temperatures and surprising scenery.
And lucky you, California's Central Coast is still unspoiled, a wine country with vineyards and cattle ranches, big cities and the joy of the little things, and some of the best strawberries in the world. The harbor towns serve freshly caught halibut, sea bass, and salmon, while the local farmers provide vegetables, fruits, olive oils, heirloom garlic, jams, and jellies to restaurants and innovative chefs.
So wine lovers and foodies all around the world gather round! California's Central Coast is your new must savor destination. It's time for a road trip!
Santa Barbara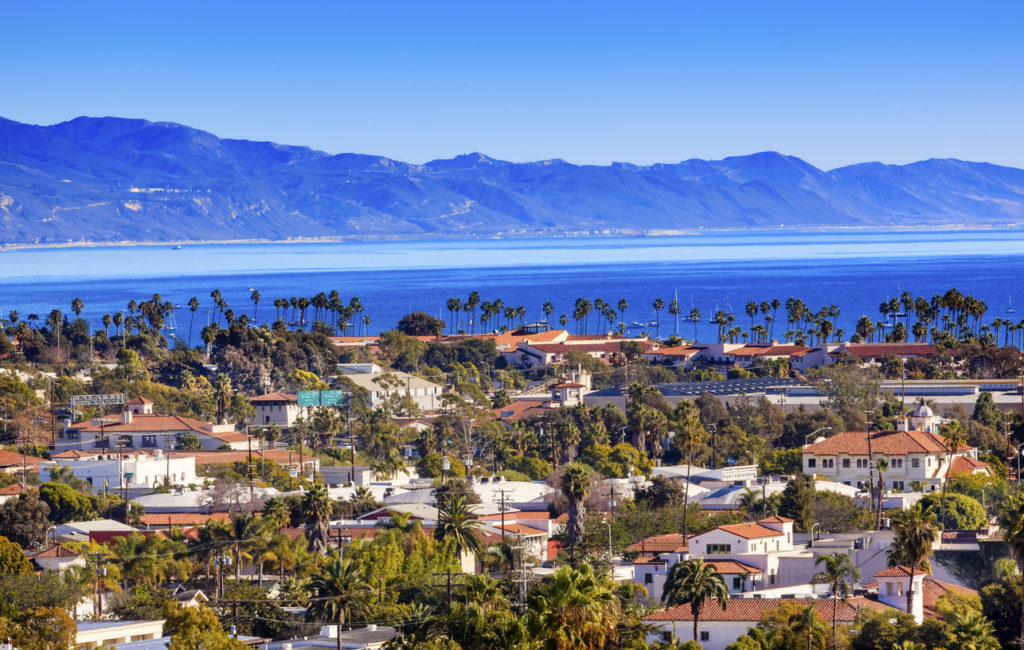 The Central Coast begins in Santa Barbara but the wine country awaits 45 minutes north of the city per se. Here you'll discover an impressive number of wineries and tasting rooms (also art galleries). Stop at Pali Wine Co if you want to taste a remarkable Pinot Noir and buy some for the road for a surprisingly affordable price. The winery's tasting room lures visitors in with lovely blends available on tap. Santa Ynez Valley is also worthy of your attention and taste buds. A dreamy region, home to sleepy and enchanting towns, like Santa Ynez, Solvang, Buellton, and Santa Ynez Valley is bursting with fabulous food and superb wine! Visit Bridlewood if you want to admire Spanish architecture and spend some time at a former horse ranch while tasting estate Syrah and a memorable rosé. For surreal Danish waffles and other delicious baked goods, stop for a moment or two at Solvang Bakery. You will not regret it!
San Luis Obispo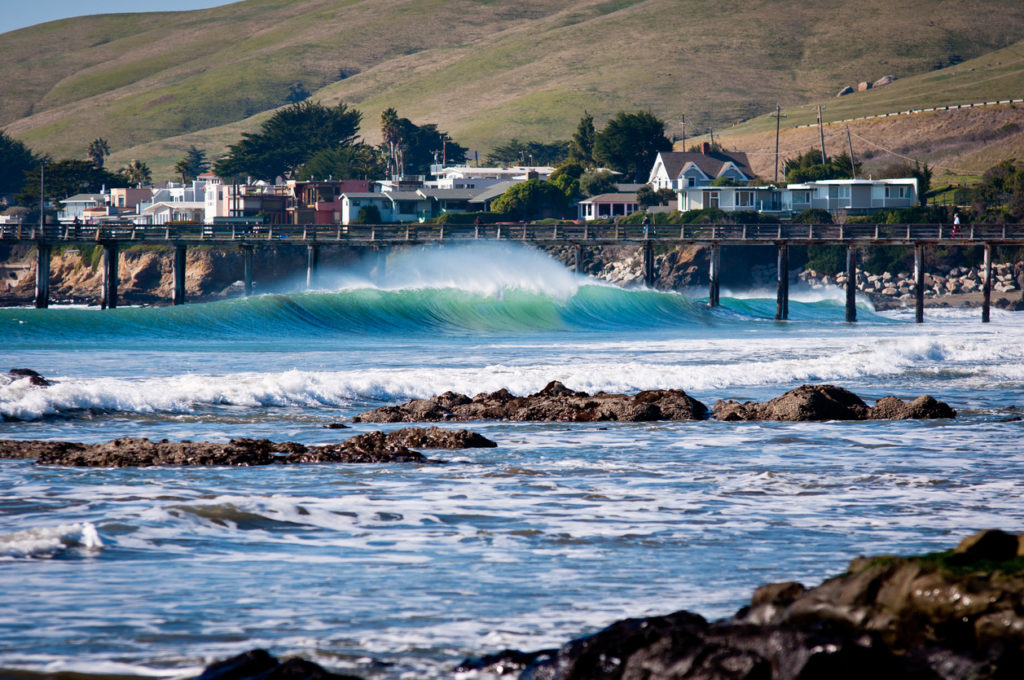 San Luis Obispo County, also known as SLO-CAL or simply SLO, dazzles with its beauty and creates an idyllic setting for relaxation and unwinding in its cozy beach towns of Morro Bay and Pismo Beach. Travel farther and you'll encounter superb rolling hills around Paso Robles and Atascadero, while the town of San Luis Obispo itself is guarded by a few shy mountains. The entire area abounds in delicious culinary delights and world-renowned wineries. Stop at Bob's Well Bread Bakery in Los Alamos for memorable baked goods. Moreover, this is also the place to try a variety of craft beers and delight your taste buds with spectacular ciders. In other words, SLO is so much fun!
Edna Valley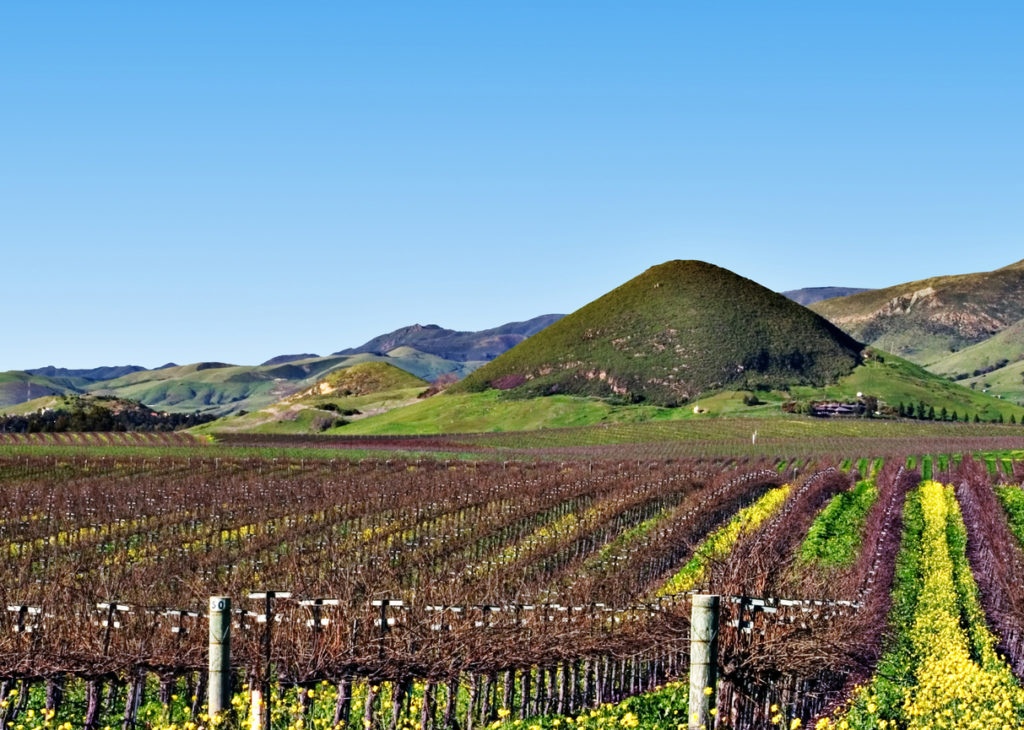 For fine chardonnay and pinot noir head to Edna Valley and while you're here also visit the adjoining Arroyo Grande Valley. Edna Valley is home to Chamisal, the first winery to plant vines in 1973. This is your chance to taste a crisp and bold Chardonnay. Also visit Edna Valley Vineyard and pamper your taste buds with the Central Coast Chardonnay. At $15 a bottle, this can easily be considered one of the best value Chardonnays on the market. The cool-climate grapes grown in Edna Valley mixed with the fresh berries processed locally create enchanting yet affordable wines. The first acres of zinfandel were planted for the first time in Arroyo Grande Valley in 1880 and revived in the 1970s by Bill Greenough. Today, Greenough's son produces flavorful wine available for tasting at the Saucelito Canyon Winery tasting room, situated only a few miles south of San Luis Obispo.
Monterey
Monterey has reinvented itself and is no longer known mostly for its quantity over quality motto. In the last decades, wineries strived to create exquisite wines from only the best grapes. Visit Talbott Vineyards and you'll see for yourself! The small beach city of Carmel-by-the-Sea is a great place to spend a day or two while enjoying the surroundings. The inns are quaint, the hotels are chic, but everybody comes here for the wine tasting passport offered by the Chamber of Commerce. Basically, tourists are encouraged to visit the 14 tasting rooms that can be found all over town. Do savor the Pinot Noir, Chardonnay, Riesling and/or Pinot Grigio offered by Carmel Road Winery and you'll instantly notice the pronounced minerality this county is known for. Complete your wine tour with culinary innovations, such as the abalone with fermented lettuces served at Aubergine or some mouth-watering pastries, cheese and salami or handmade pasta, depending on the time of day when hunger strikes, at Il Grillo.
Liked this why not read this too: https://www.purevacations.com/summer-in-oregon/